Autumn Owl & Oak Ribbon
PR4273
Lovely owls and nuts evenly printed on faux burlap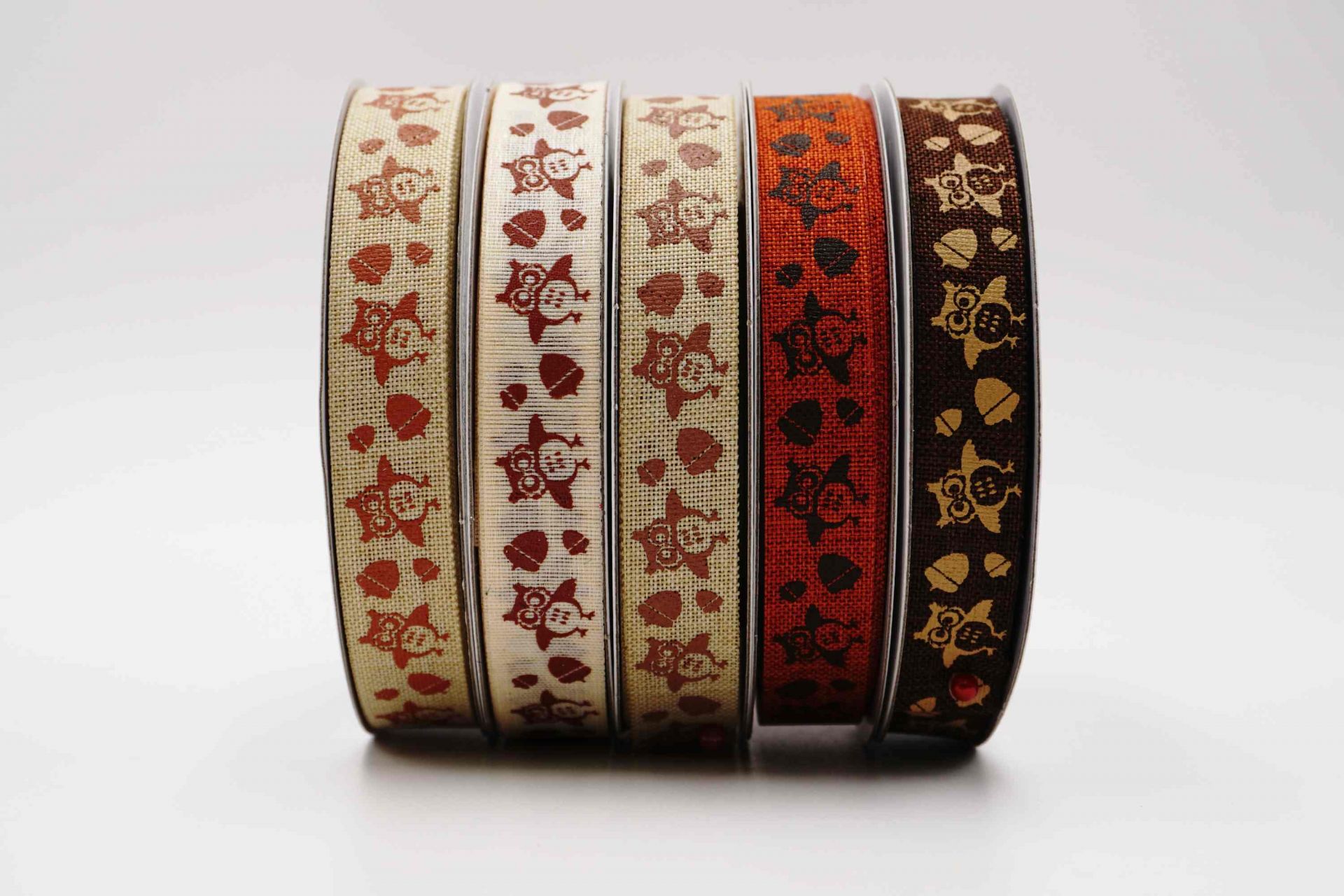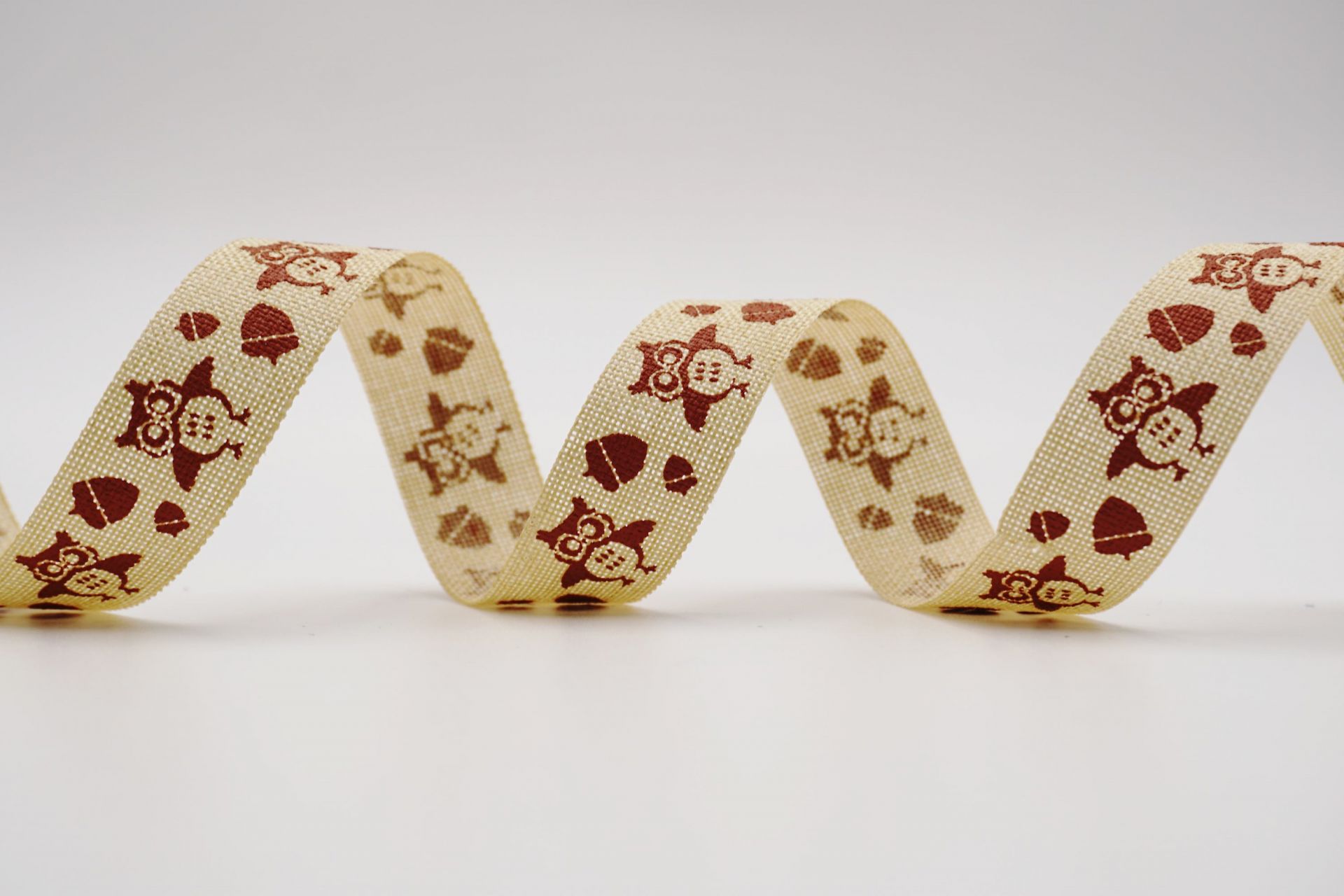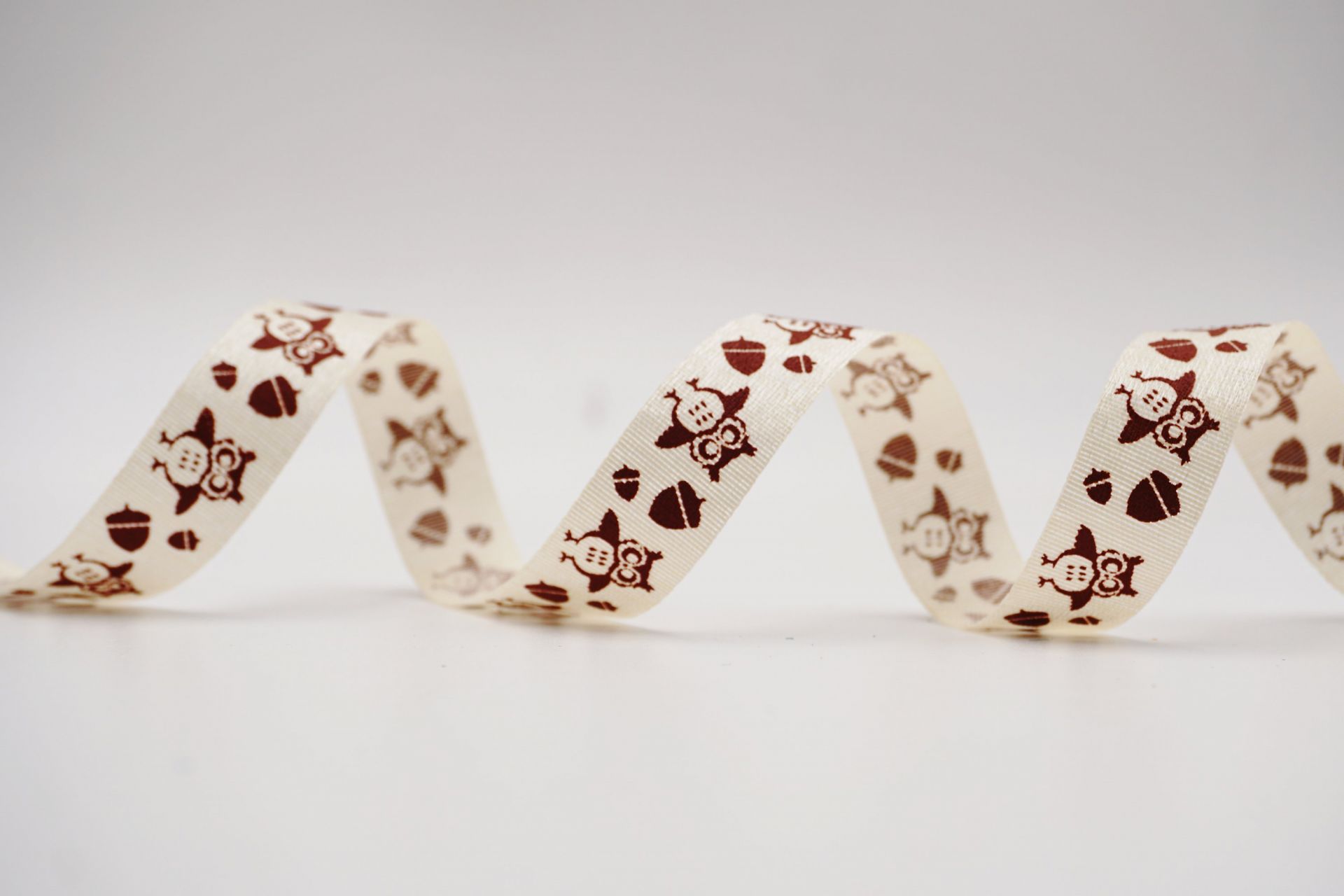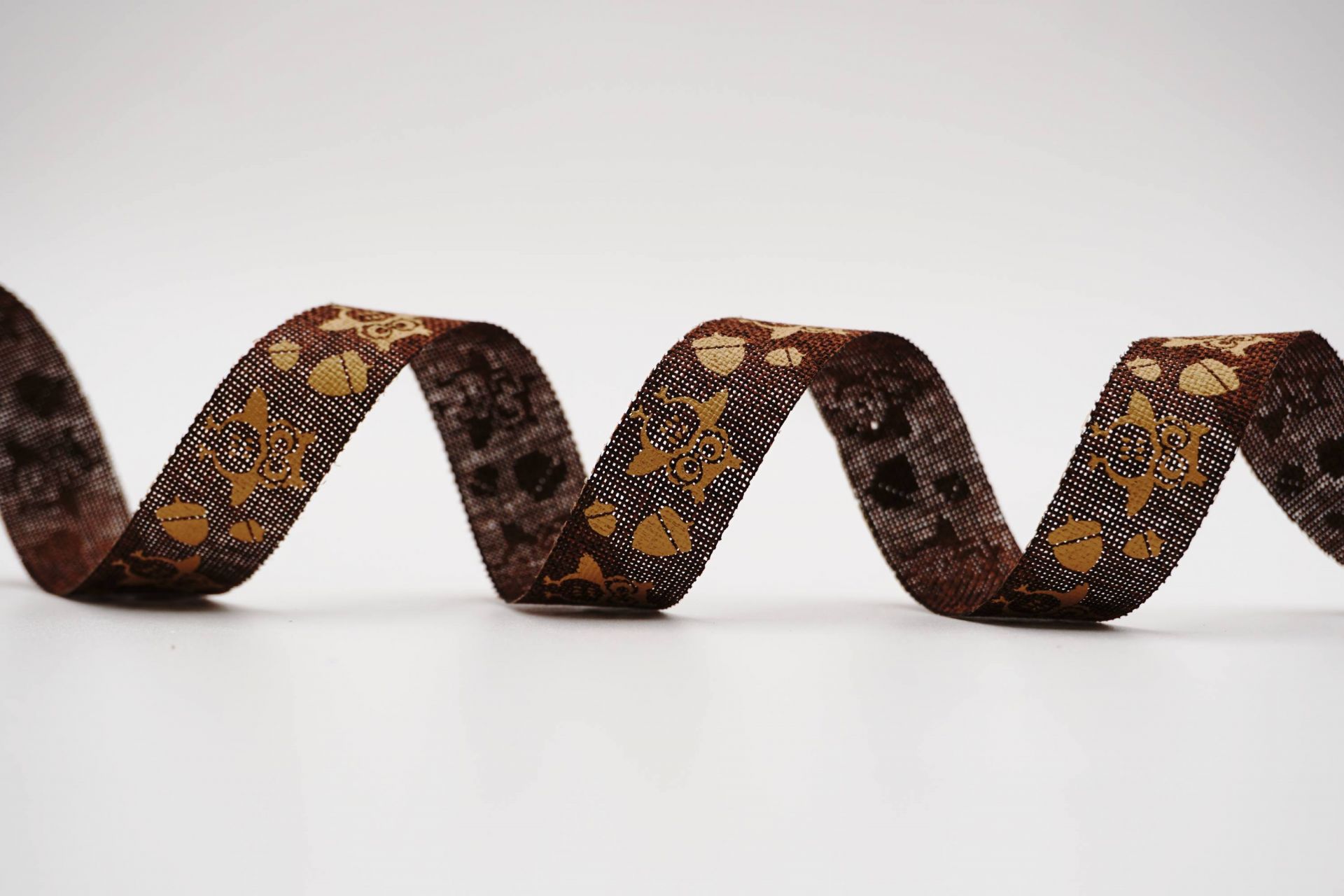 There is one creature that completely embodies autumn for many people. It's the soundtrack to those fresh, crisp nights. You could even go so far as to say that is even the color of Autumn; caramel swirls, and mottled browns mix together like the leaves on a forest floor, thick and heavy.
The main character of the ribbon is owl.
The listing features cartoon-like owls.
They are printed with big round eyes and chubby bodies, which seems to be soft and fluffy. Based on the short wings they have, it is pretty possible that they are baby owls. Tilting left and right, these wild critters look like dancing and create a happy vibe.
These adorable owls have claimed autumn as their own, not just because of their fall colors, but because this is the time of year when they are typically most active. To be more precise, they hoot loudest in autumn. Therefore, owls are good symbols for fall.
Beside from them, there are oaks evenly spread on the faux burlap ribbon. Being painted in the same color as owls, oaks of big and small sizes enlighten the ribbon with diversity.
The ribbon is 5/8 wide on faux burlap. It is made in Taiwan and thus durable quality is assured. Wires aren't contained on edges. The faux burlap comes in four autumn colors and just matches the color of patterns on it.
Autumn isn't just about skulls and ghosts. If you are in the mood for a sweeter and less spooky autumn craft, here you go! The ribbon is going to be your best choice for fall decoration, gift packaging and more.
Features
Available in 4 fall colors on fall burlap
Fall and Halloween decorations
Wide applications
Durability
Specification
# PR4273

Fiber content:
100% polyester
Size:
INCH
MM
5/8"
15mm
Wired:
no
Edge:
cut
Color:
light brown on khaki
brown on khaki
brown on beige
cream on dark brown
brwon on brick orange
Photo Gallery

Related Products

---

Files Download

---

Other News
Applications
Gift wrapping
Christmas decoration
Gift bags
Bows
Craft project
Home décor
Wreath design
Floral design
Food packaging
Toys
Accessories
All decoration needs
Press Release
Newly launched! Send your inquiry now~

Come and check out our new and wide range of ribbons for 2020 Christmas! New designs, new fabrics, new inspirations for all decorating needs!

Read More