Autumn Squirrel Ribbon
PR4275
Squirrel holding nut with hands in fall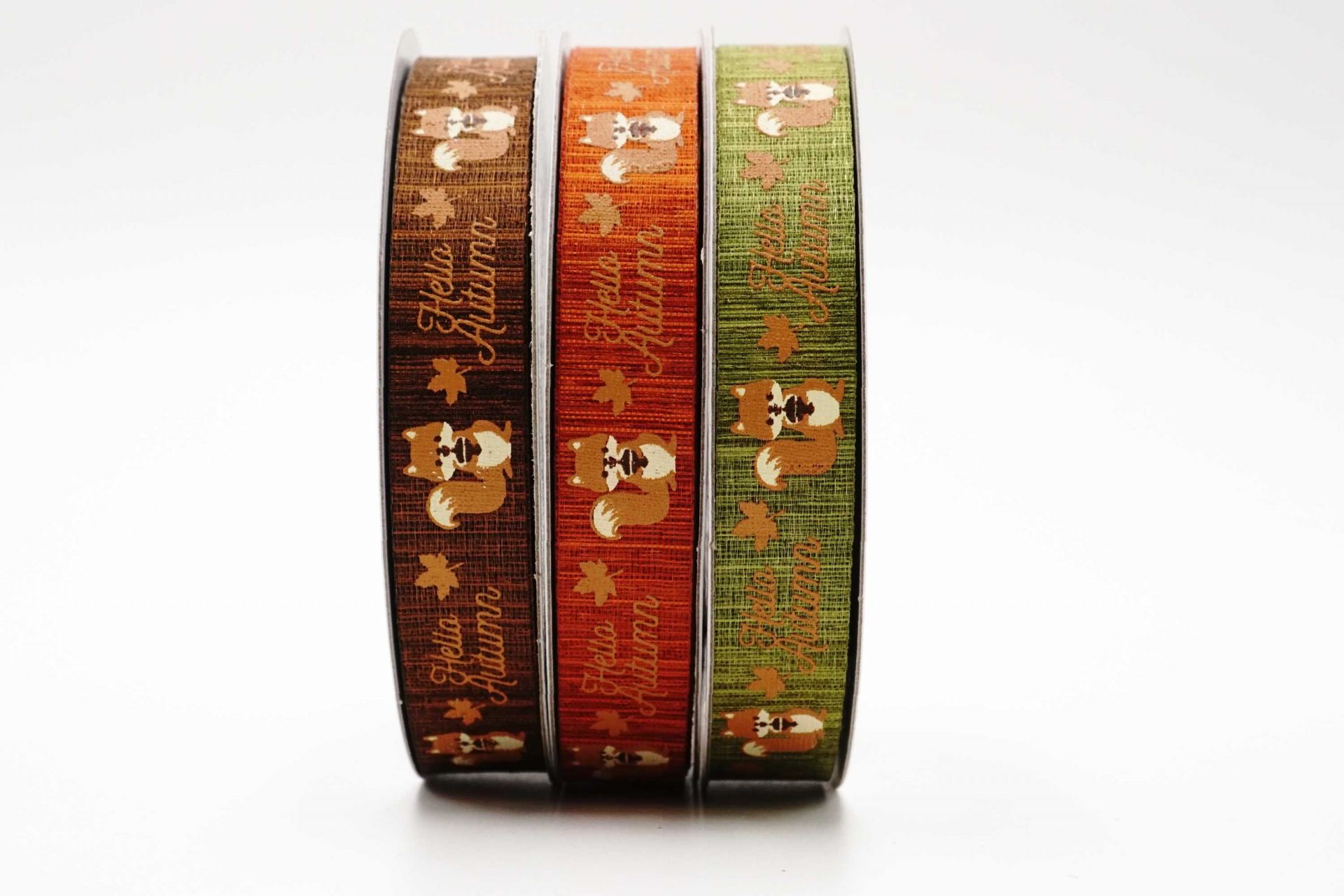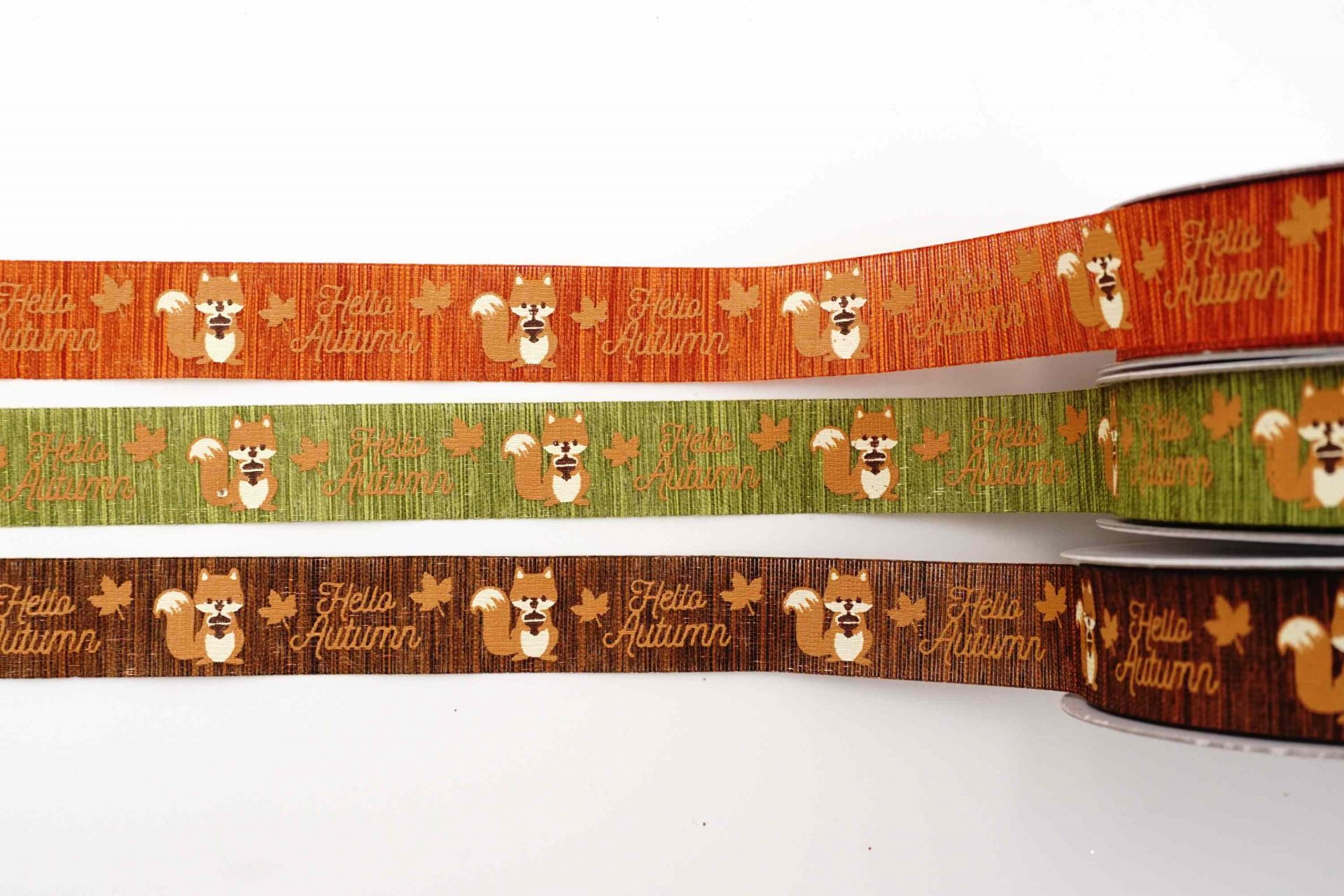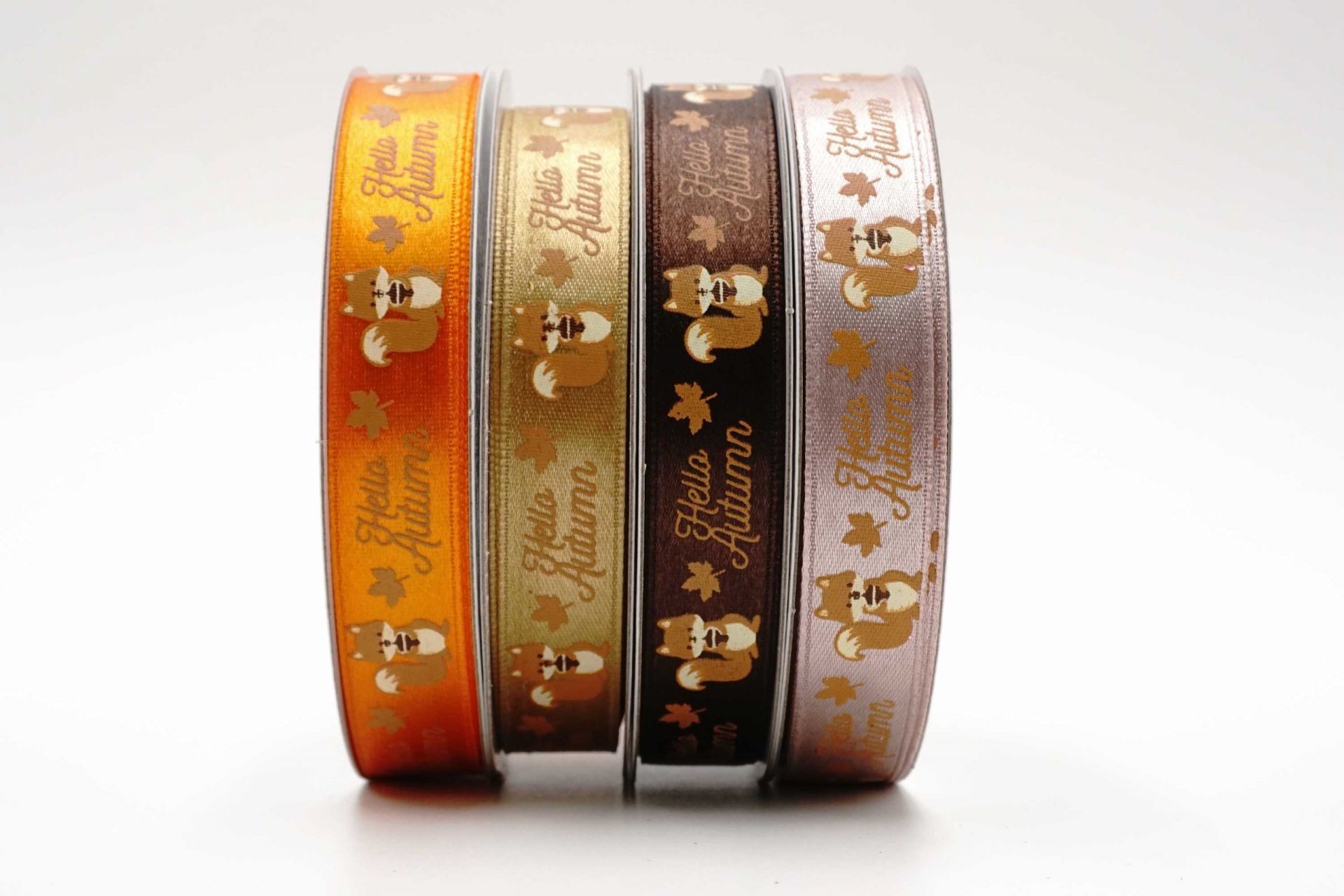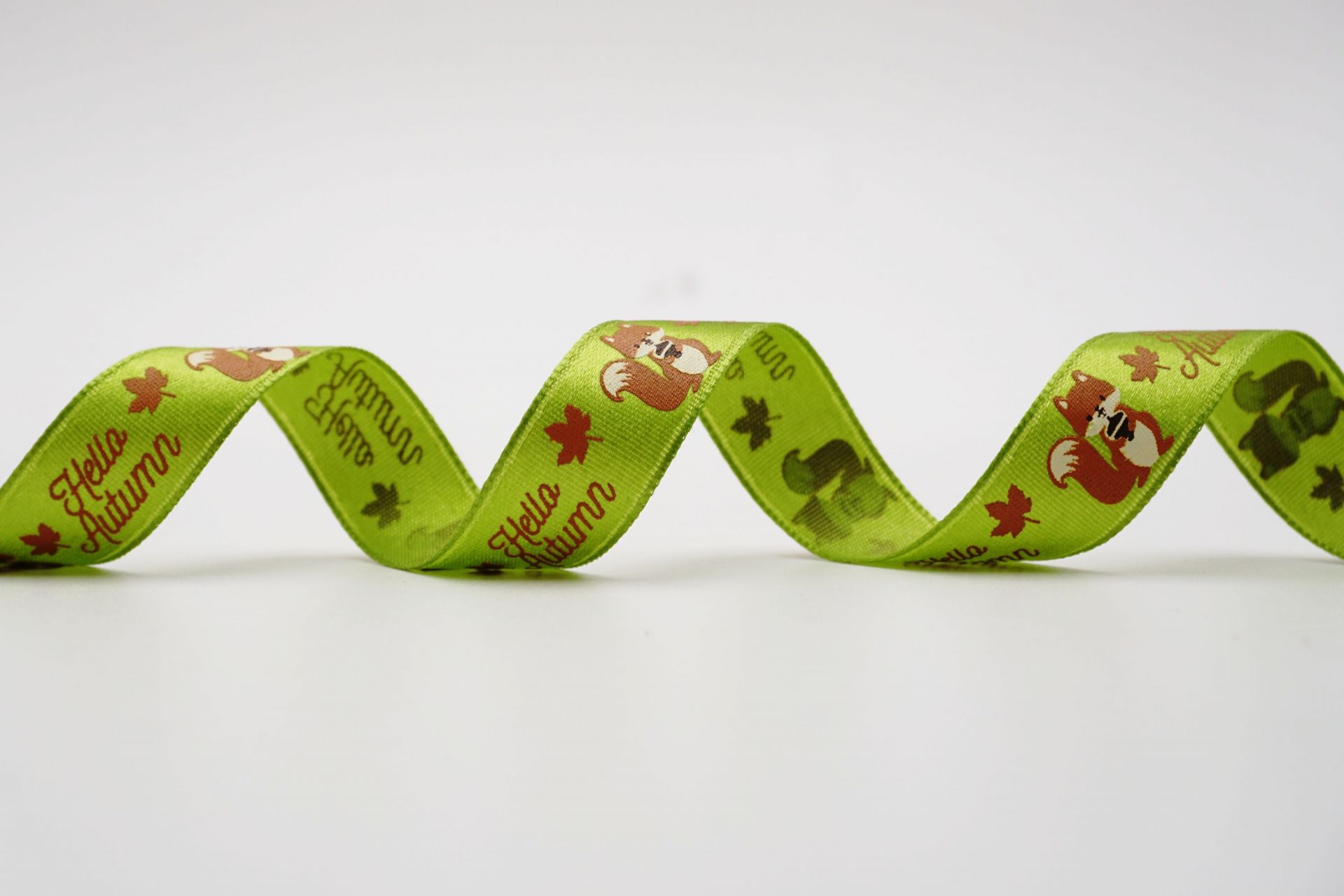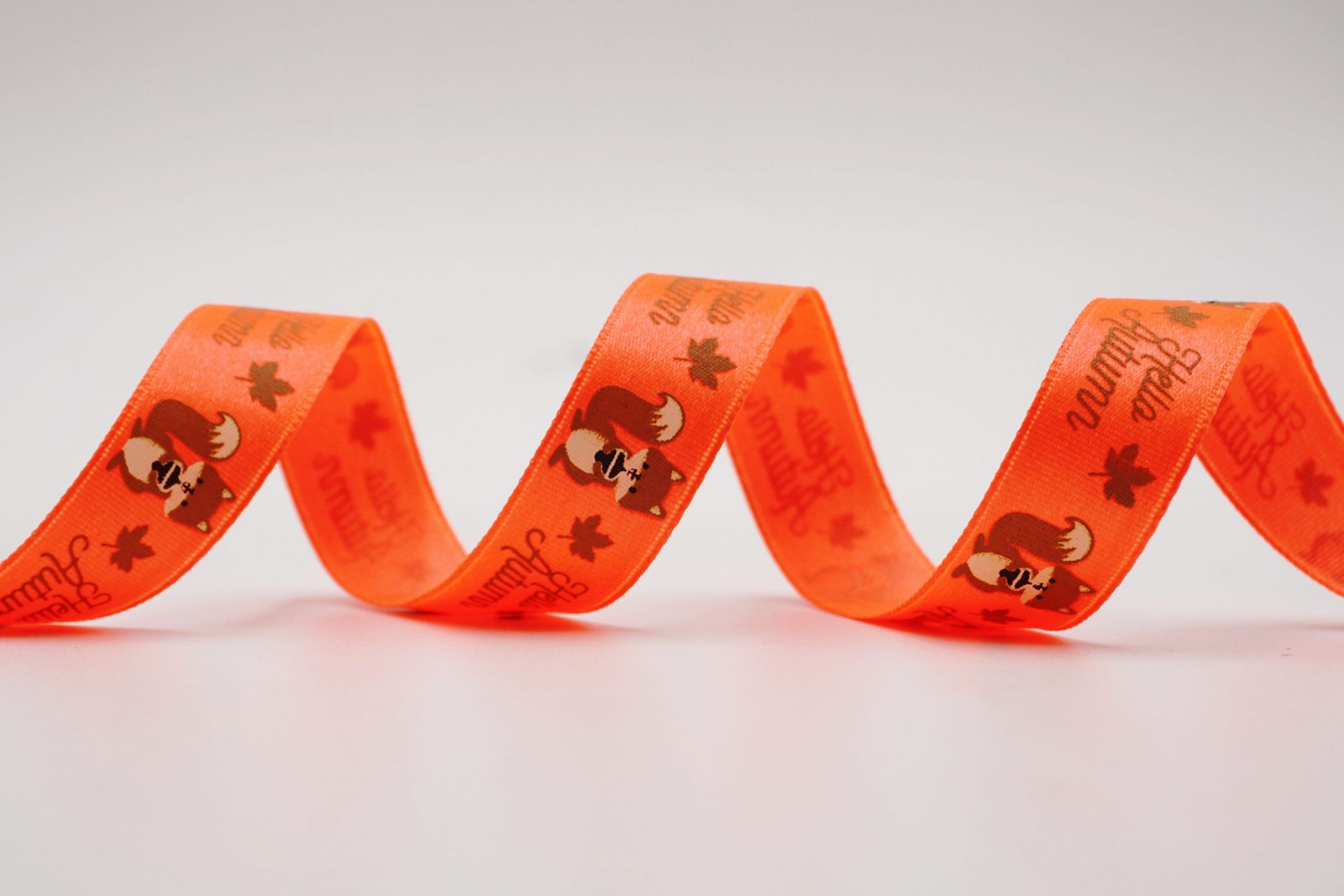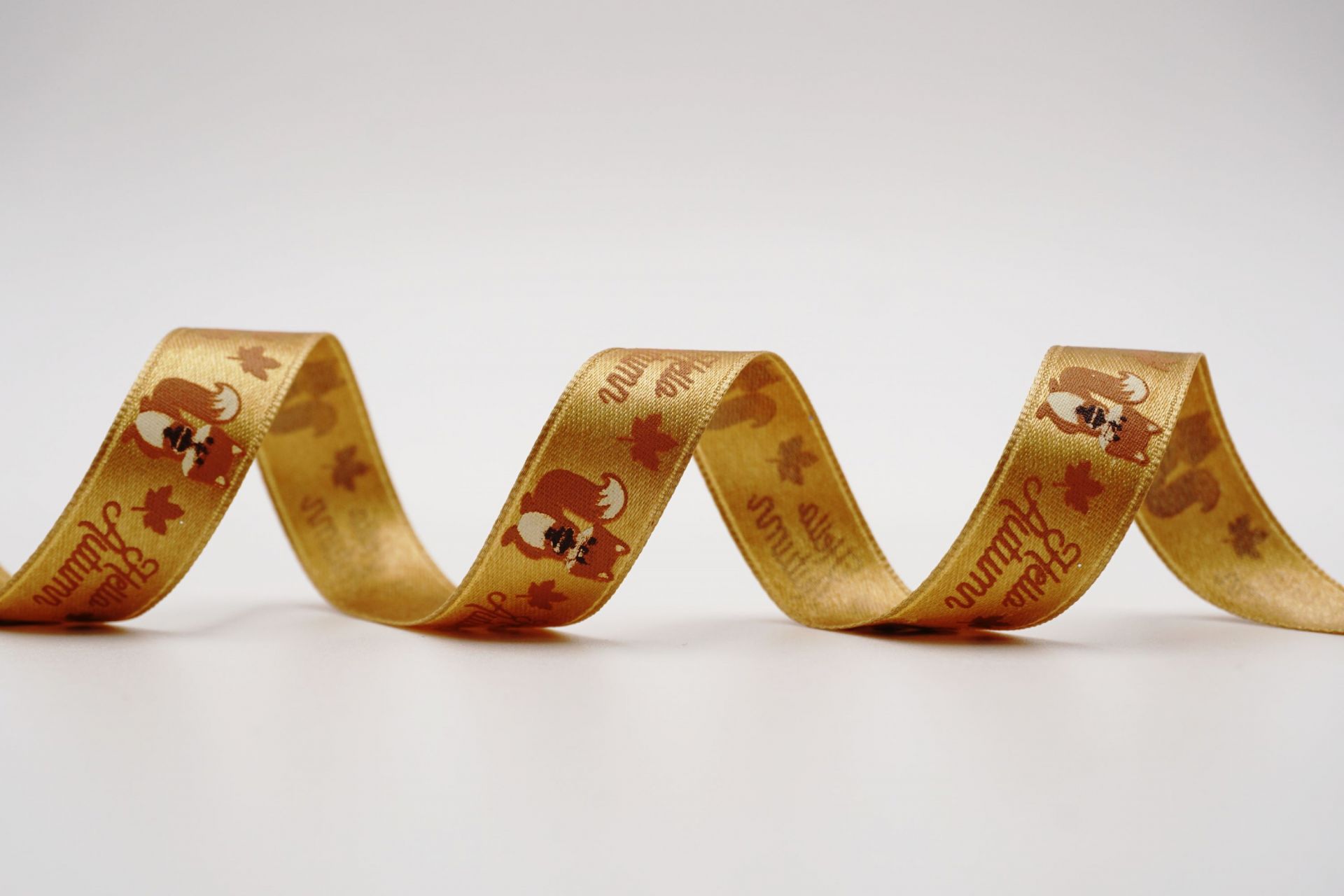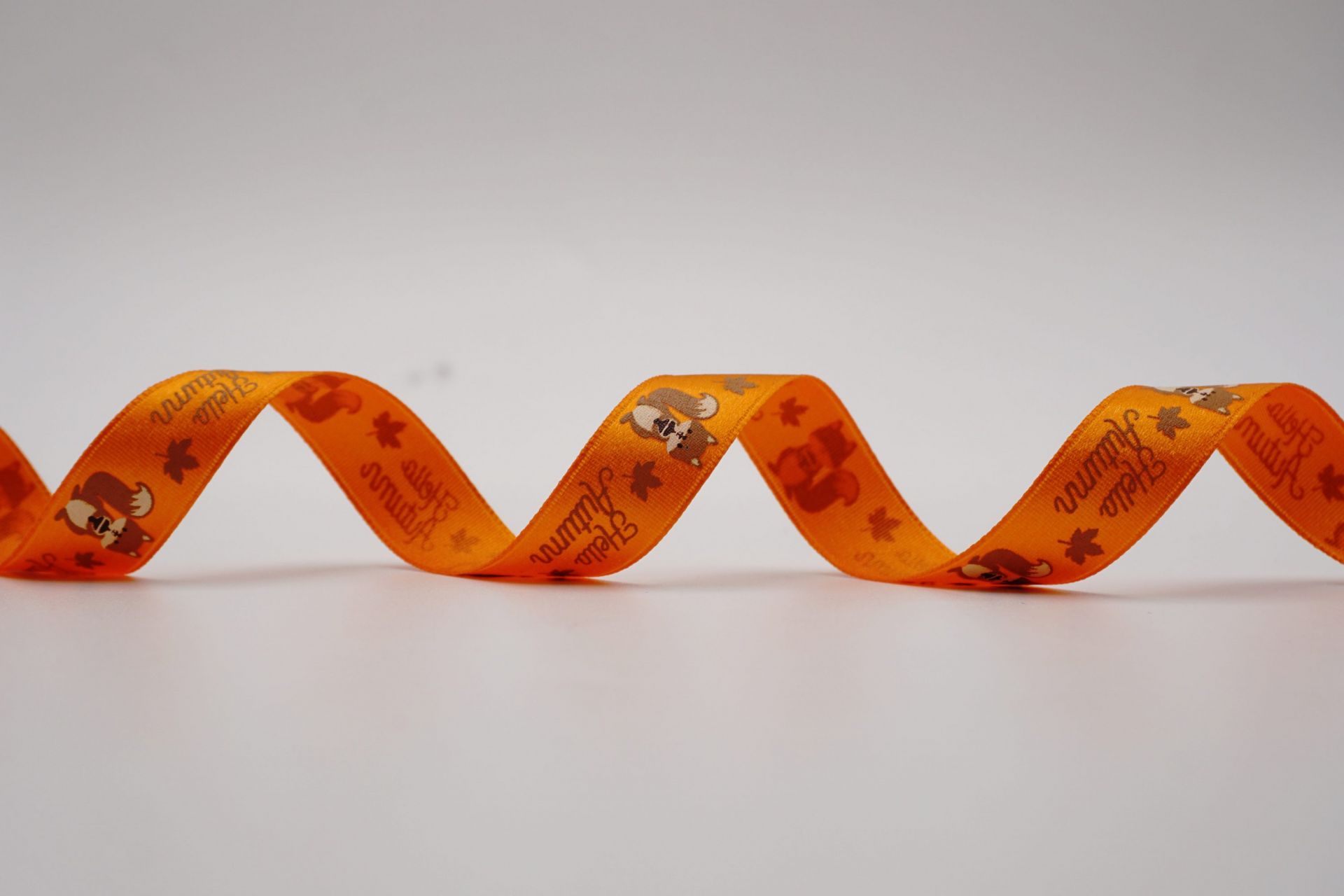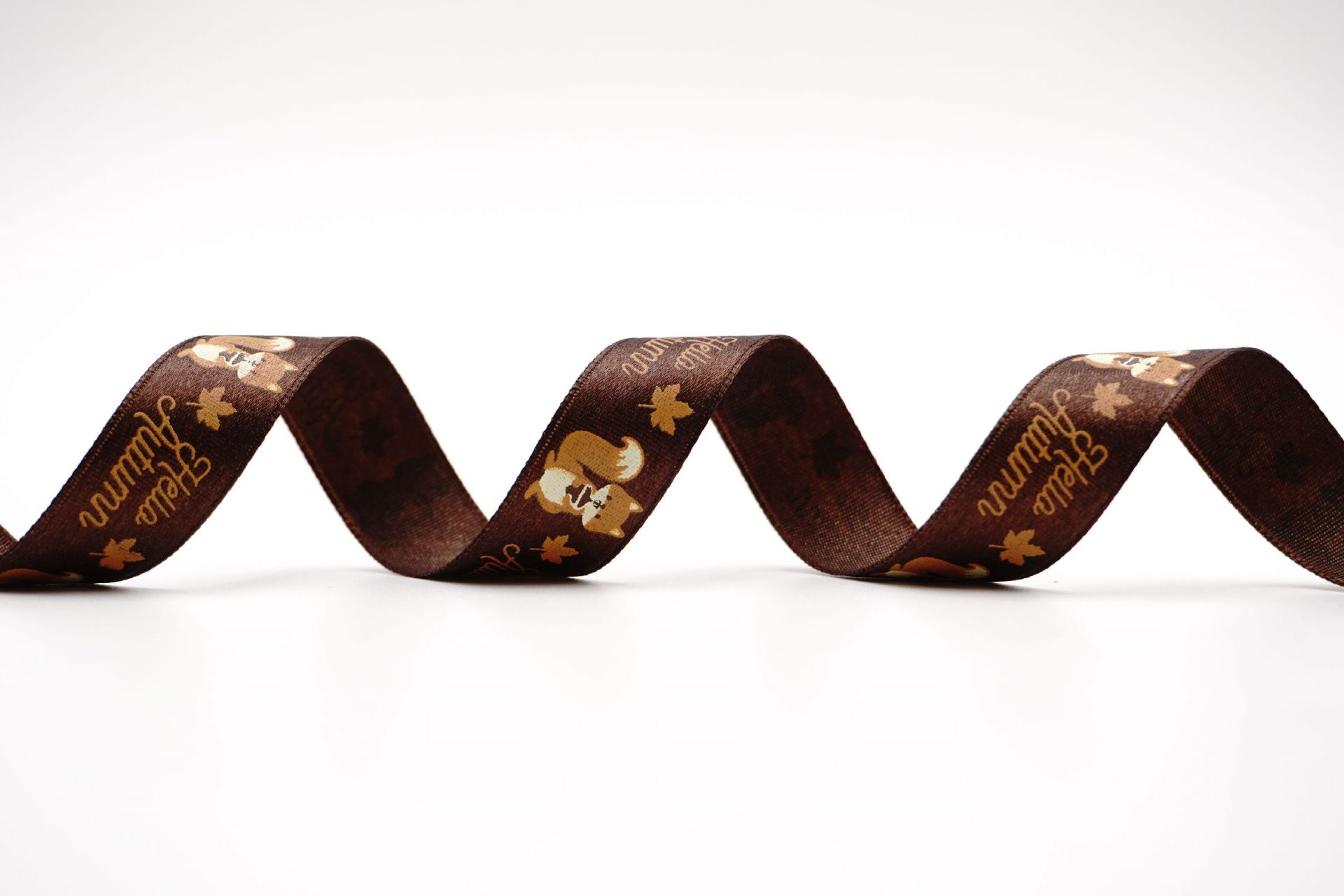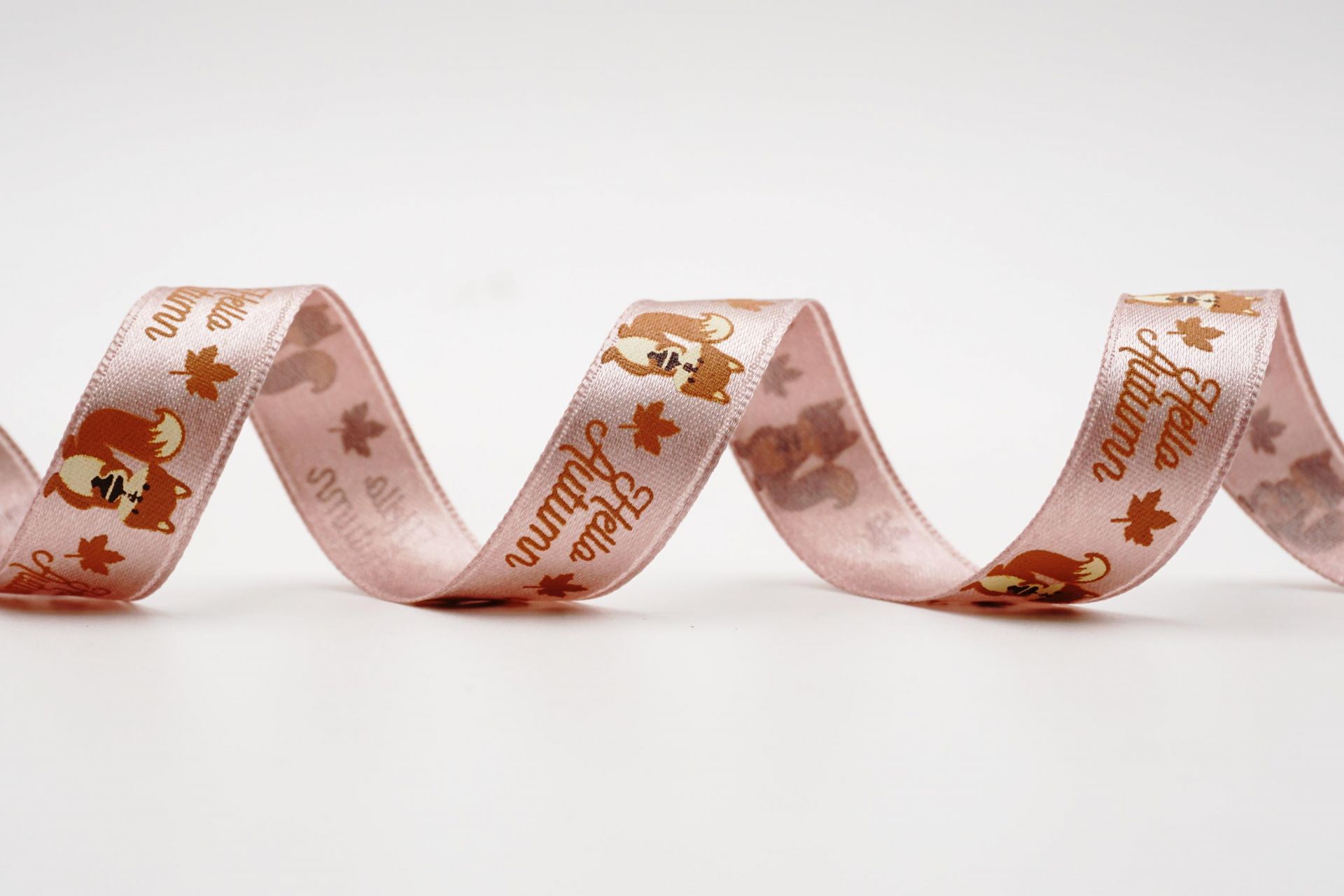 Fall is here! Leaves are falling from the trees. Squirrel climbs out of his cozy little house in the hollow tree and sniffs the air. He is hungry! Finding his favorite nut, he holds it between hands and starts to enjoy it.
This fall ribbon features the innocent look of squirrels and the pure happiness when they are having meals.
Speaking of squirrels, their full mouths are the first that come to mind. They are so fond of packing food inside. In addition, these little animals have furry and curly tails. The ribbon is designed and printed with these details to make it livelier. A couple of maple leaves and "Happy Autumn" are printed as well; a sense of autumn can be felt.
These adorable squirrels are absolutely NUTS about Autumn!
The ribbon comes in ten fall colors on either grosgrain or nylon made satin. Being 5/8" wide, it doesn't contain wire on edges. This listing is made in Taiwan with strong but soft texture. It is worth mentioning that the surface of our satin ribbon is smooth and glossy.
When fall comes, we can finally enjoy some cool breeze. Why not throw a party in your garden or go on a picnic with family and friends in the park. It is highly possible you'll see these lovely squirrels eating nuts!
Features
Available in 10 colors and 2 fabrics
Fall and Halloween decorations
Wide applications
Durability
Specification
# PR4275

Fiber content:
100% polyester
Size:
INCH
MM
5/8"
15mm
Wired:
no
Edge:
cut
Color:
brick orange
moss green
brown
# PR4275-1-AD/AS

Fiber content:
100% nylon
Size:
INCH
MM
5/8"
15mm
Wired:
no
Edge:
woven
Color:
pinkish gray
khaki
dark brown
neon green
neon orange
orange
Photo Gallery

Related Products

---

Files Download

---

Other News
Applications
Gift wrapping
Christmas decoration
Gift bags
Bows
Craft project
Home décor
Wreath design
Floral design
Food packaging
Toys
Accessories
All decoration needs
Press Release
Newly launched! Send your inquiry now~

Come and check out our new and wide range of ribbons for 2020 Christmas! New designs, new fabrics, new inspirations for all decorating needs!

Read More