Berries & Holly Leaves Ribbon
KF5096.5120.5126.5140
4 designs of the most Christmassy natural elements, berries and holly leaves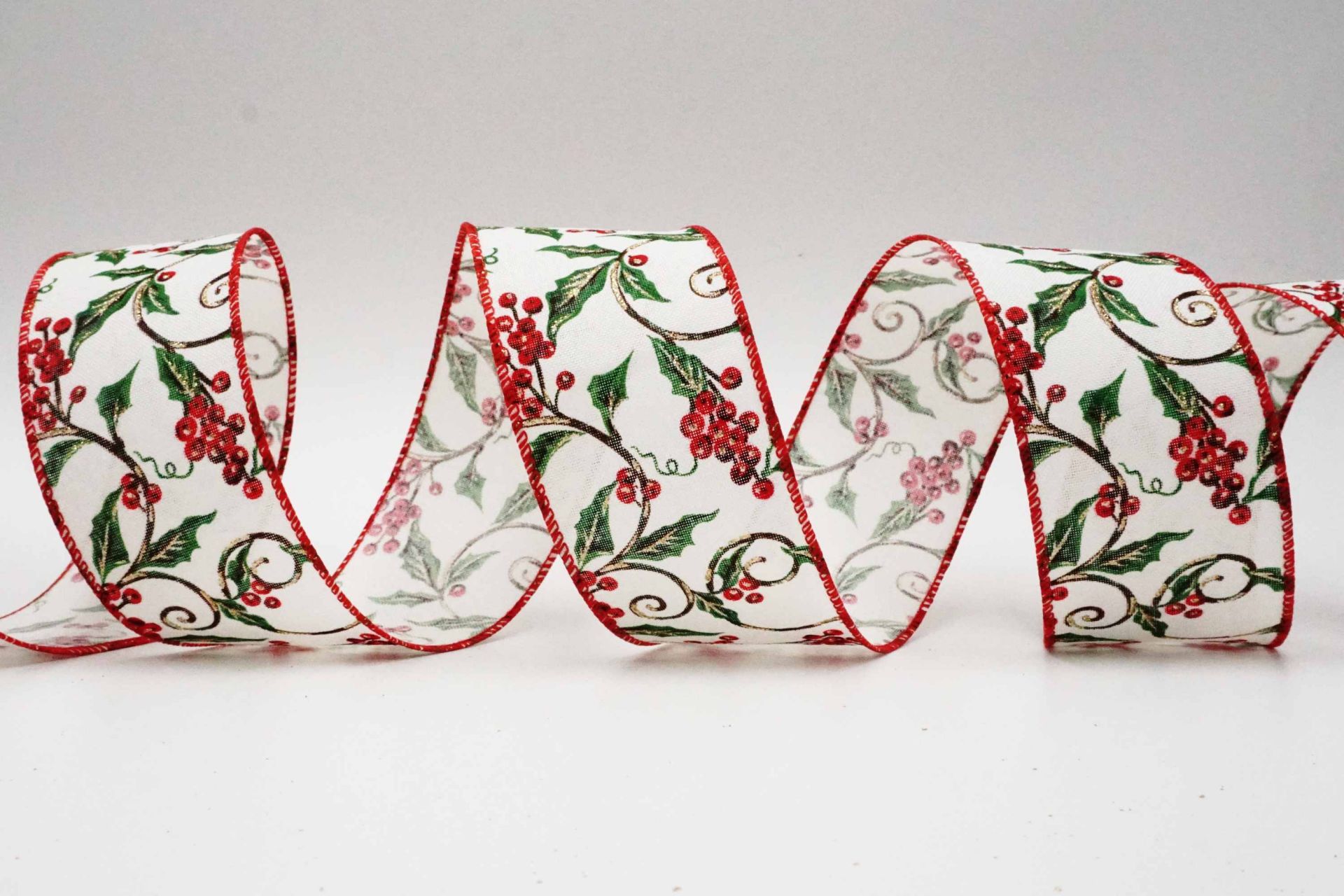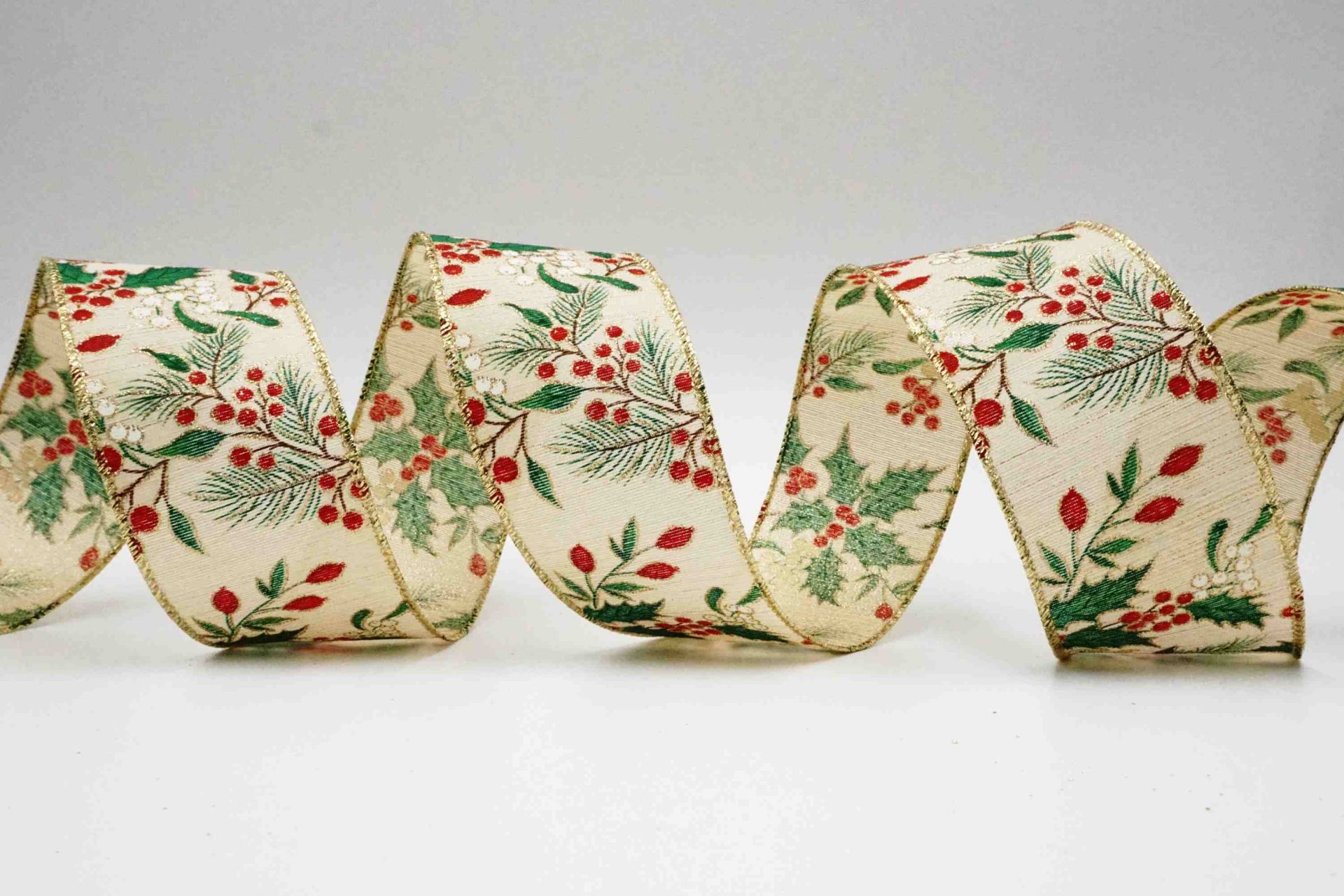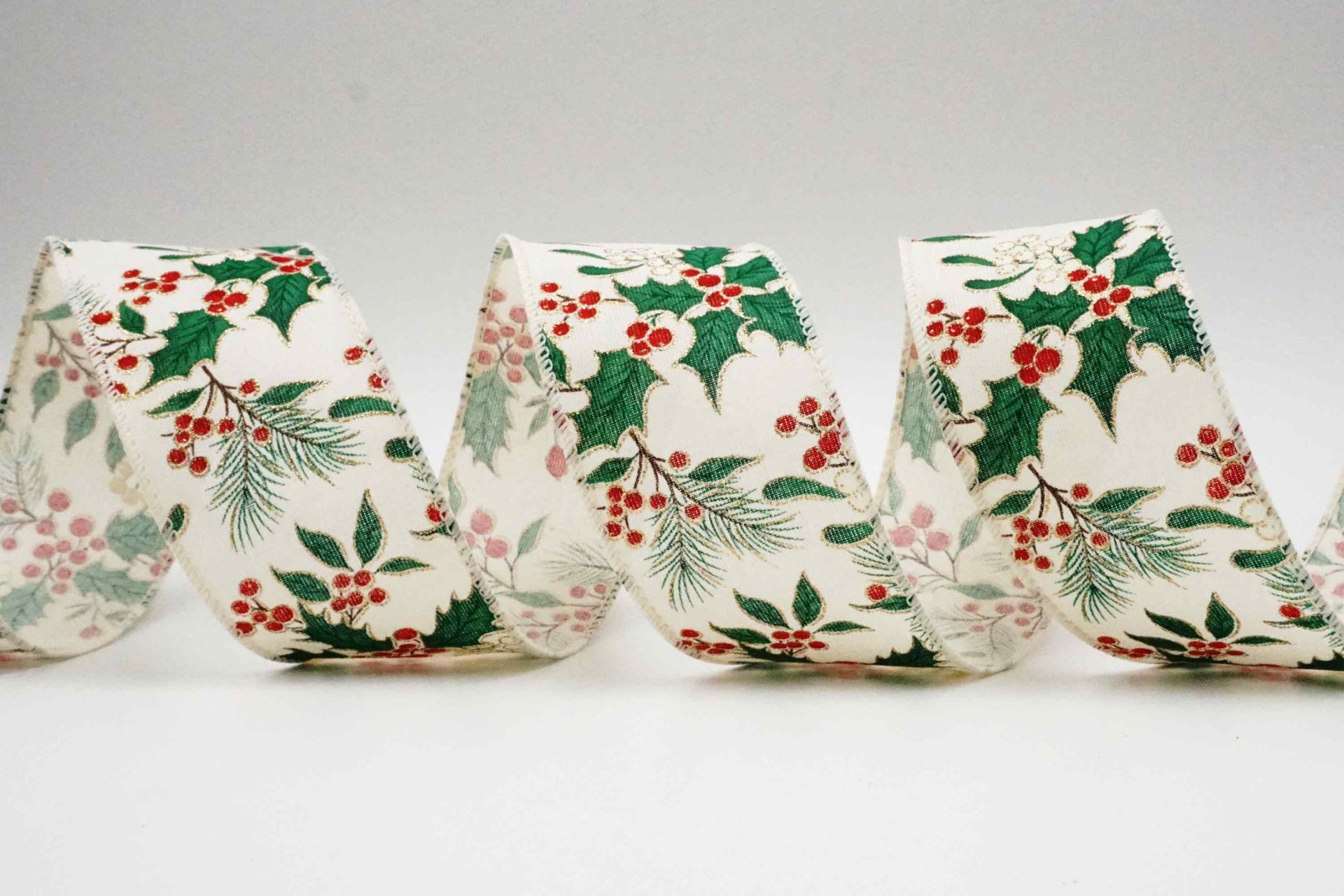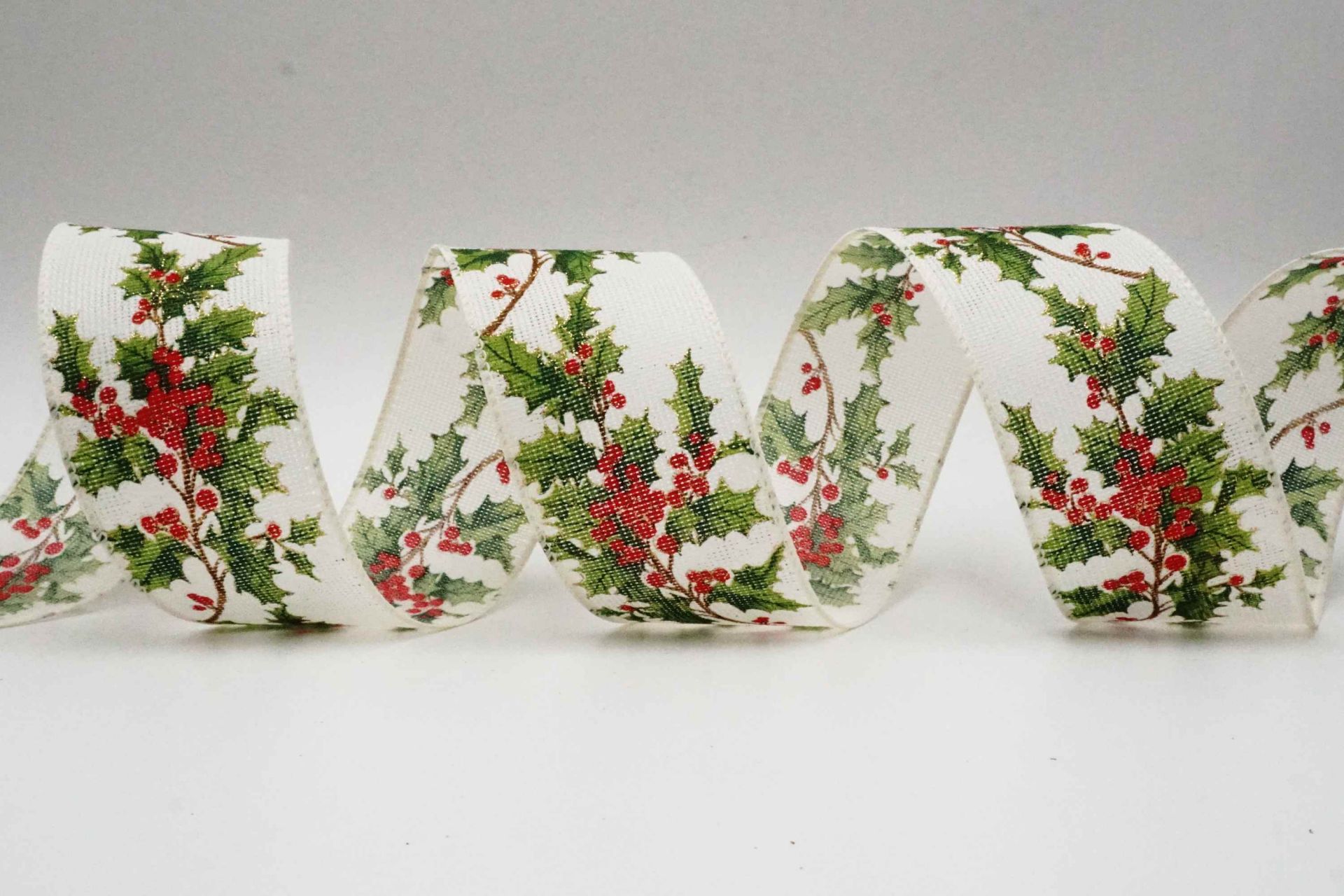 This listing is composed of four styles of Christmas ribbon. The common is that they are all made in faux burlap with berries and holly leaves printed on. The patterns bring out an energetic look.
Red and green are the most classic festive colors and the first that people think of.
Berries and holly leaves happen to grow in red and green as well. They are meant to be the symbol of Christmas!
The natural elements are painted in matte with a little glitter sparkles adorn on. These ribbons are cut by fabrics into 2.5" wide. On edges, there are wires sewn by matte or metallic thread and therefore the ribbons can be bent into any shapes you prefer. What a perfect choice for Christmas wreaths and party decorations!
Christmas is around the corner. Have you started preparing the decoration in you place? What about adding some natural elements to bring a fresh feeling? The most classic berries and holly leaves are timeless. Create unusual and unique natural holiday with these ribbons from nature's bounty!
KF5096
KF5126
KF5120
KF5140
Features
Christmas decorations
Wide applications
Durable & sturdy
Specification
# KF5096

Fiber content:
faux burlap
Size:
INCH
MM
2 1/2"
65mm
4"
102mm
Wired:
yes
Edge:
cut
Color:
white with red edging
# KF5126

Fiber content:
faux burlap
Size:
INCH
MM
2 1/2"
65mm
4"
102mm
Wired:
yes
Edge:
cut
Color:
beige with gold edging
# KF5120

Fiber content:
faux burlap
Size:
INCH
MM
2 1/2"
65mm
4"
102mm
Wired:
yes
Edge:
cut
Color:
white with white edging
# KF5140

Fiber content:
faux burlap
Size:
INCH
MM
2 1/2"
65mm
4"
102mm
Wired:
yes
Edge:
cut
Color:
white with white edging
Photo Gallery

Related Products

---

Files Download

---

Other News
Applications
Gift wrapping
Christmas decoration
Gift bags
Bows
Craft project
Home décor
Wreath design
Floral design
Food packaging
Toys
Accessories
All decoration needs
Press Release
Newly launched! Send your inquiry now~

Come and check out our new and wide range of ribbons for 2020 Christmas! New designs, new fabrics, new inspirations for all decorating needs!

Read More