COLOURPOPS ISLAND
KF5752, KF5892, KF6053, KF6087
Enjoy your colourpops in this white and colorful Christmas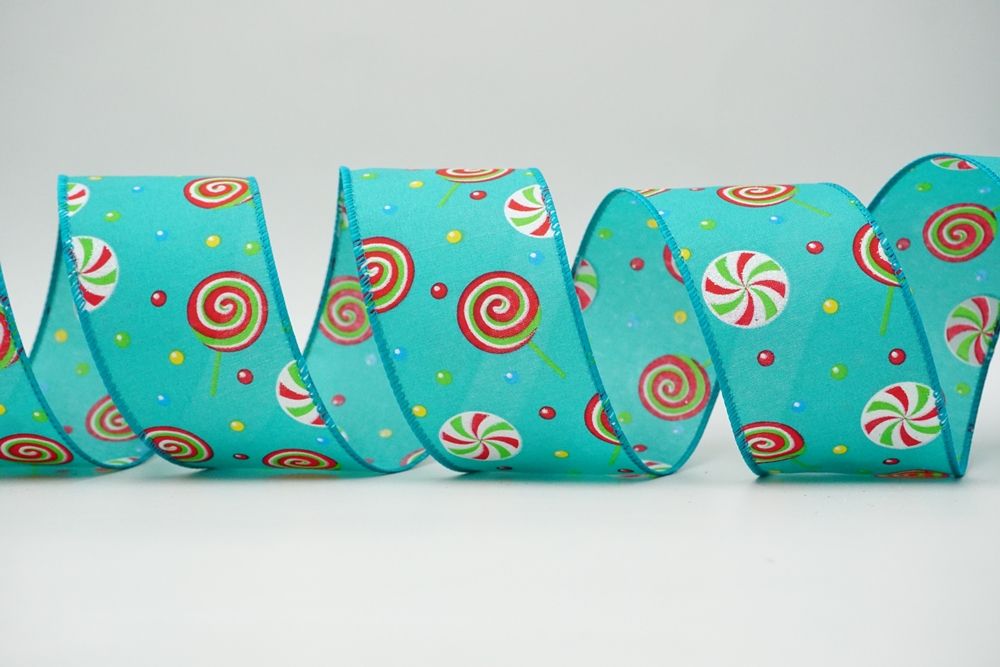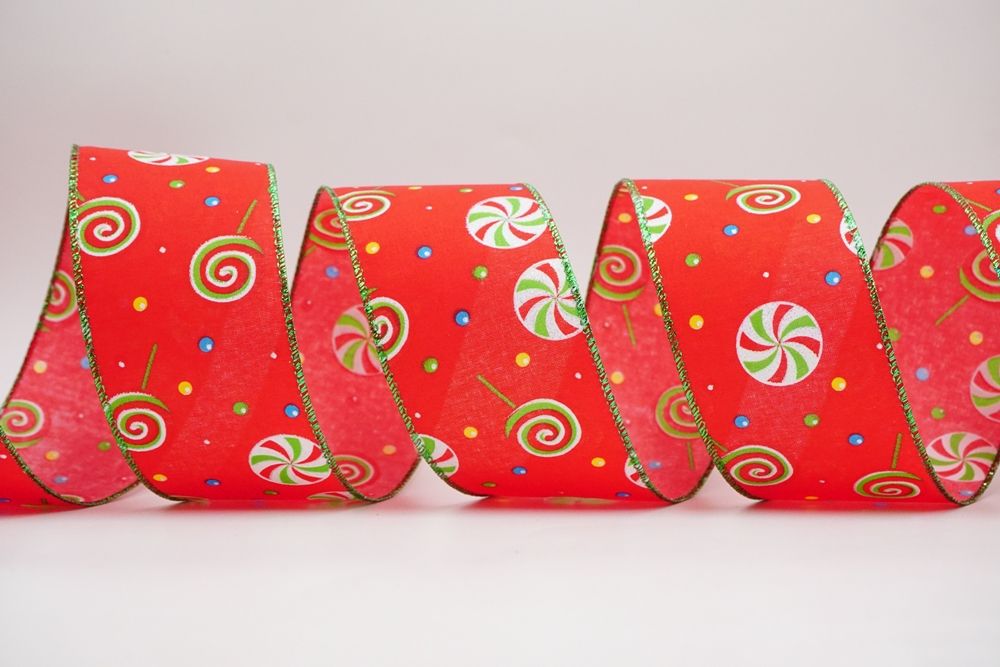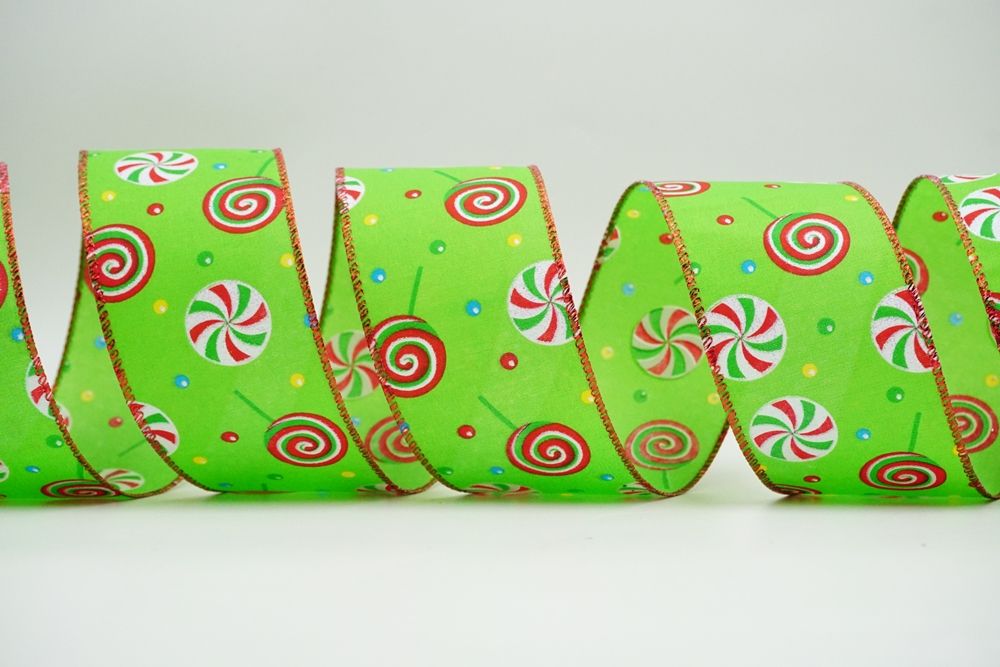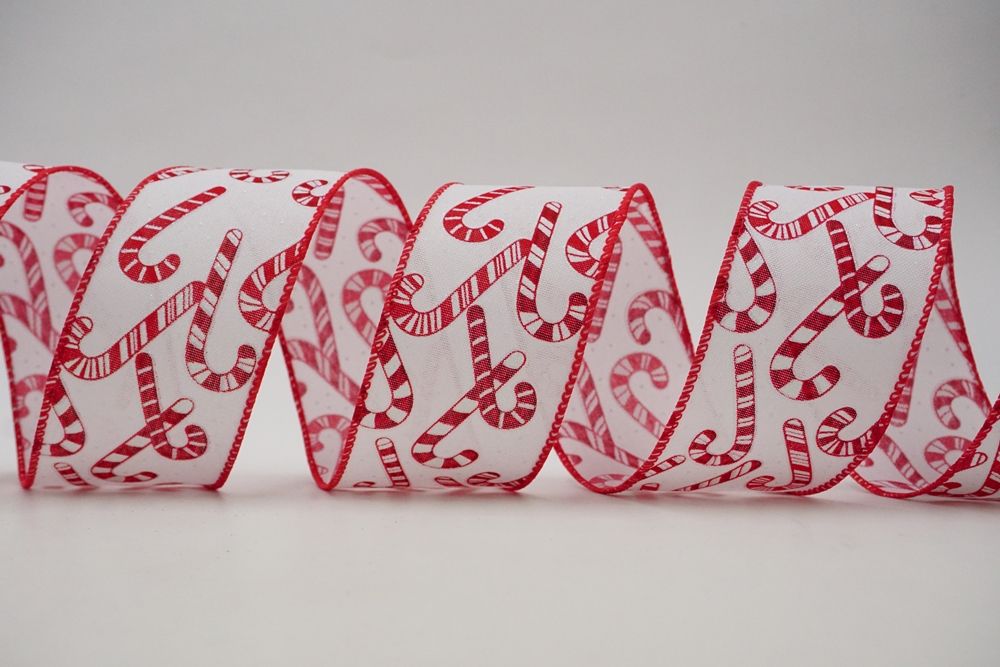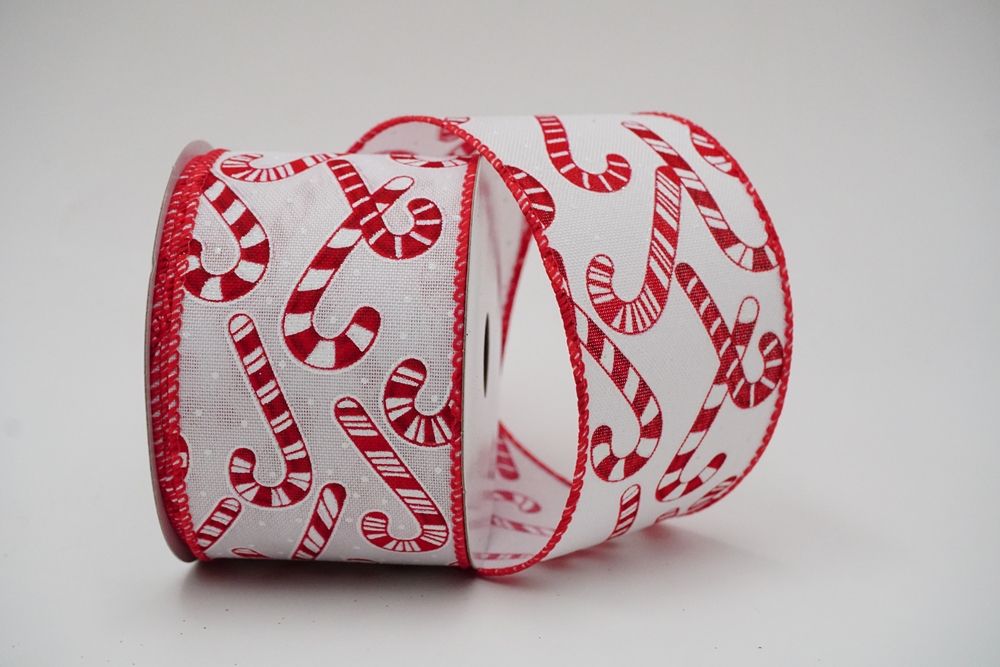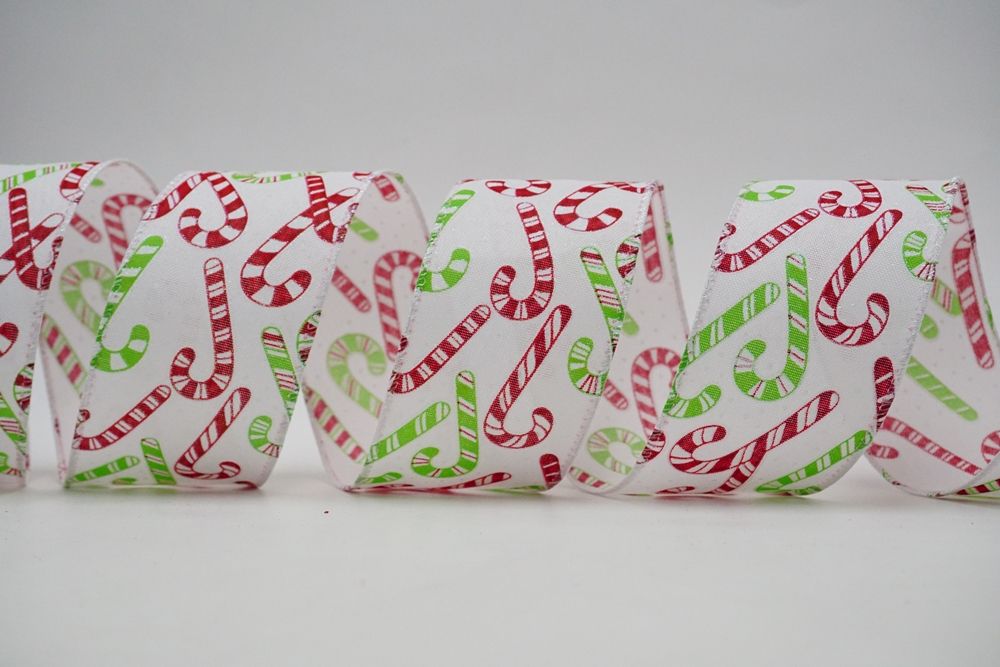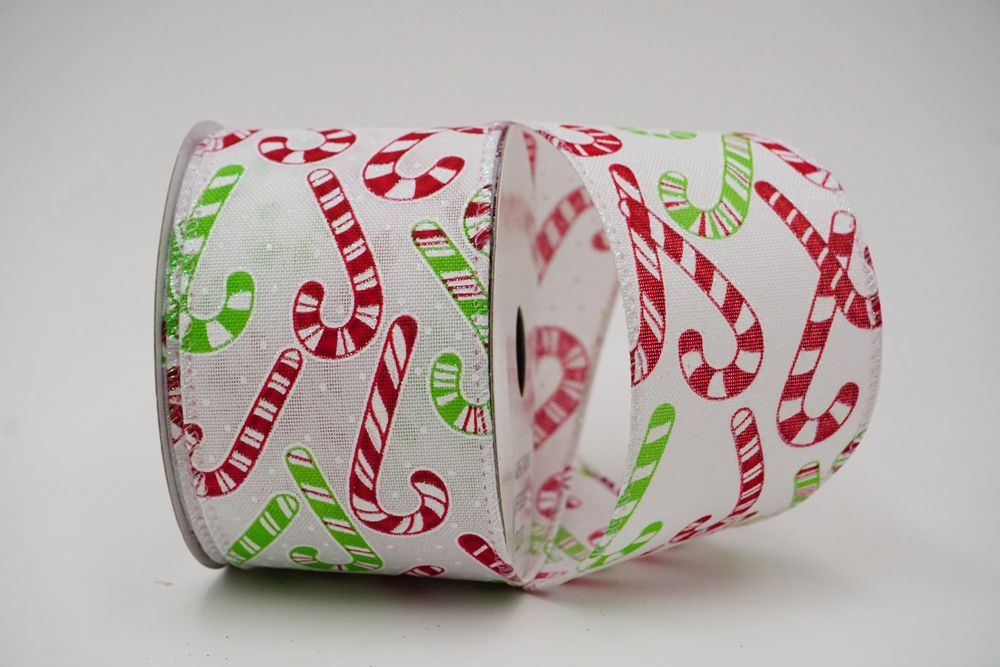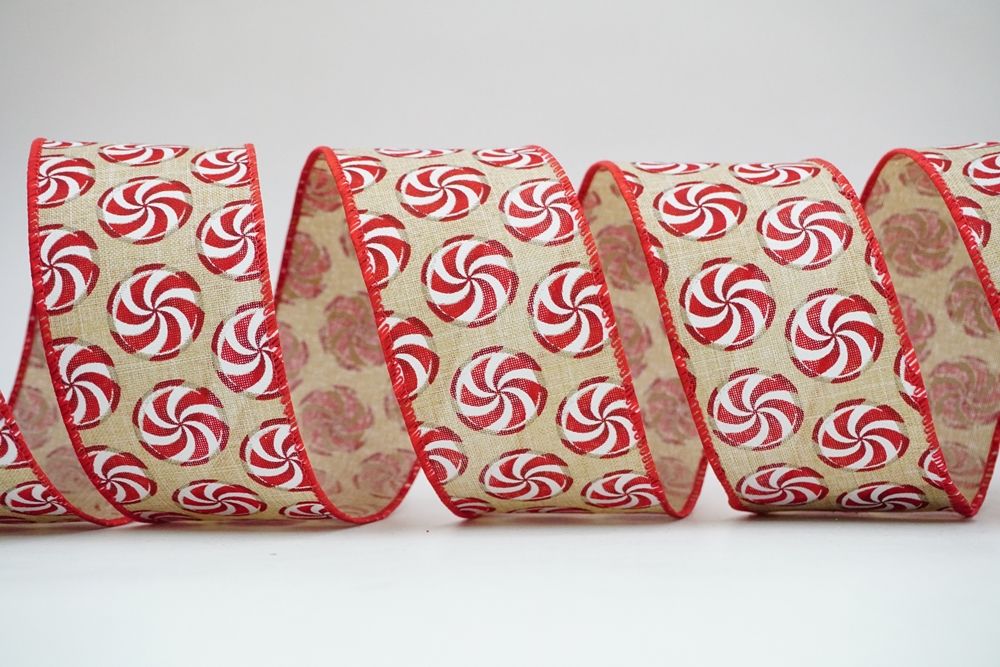 This design is like living in a candy island. Candies, pops, and canes landing on the ground picturing a wonderful childhood world. Perfectly suit for wrapping your Christmas gifts, decorate the Christmas trees, or hang on door as embellishment!
Candies for Christmas are not just candies!
What kind of lollipop is your favorite? In here, all you can get!
Have you ever heard of the reason of Christmas candy cane? The initial purpose was for calming children down and keeps them quiet. The three colors of candy cane origin from the cane of Jesus, the color of red represents the blood, the white represent purity. Christmas candy canes are simply delivering the pure beauty of life, create long-lasting happiness atmosphere.
Candies are printed with colors and white glitters, with two different ground colors, green and pink. The edge is seal with metallic thread; common width will be 2.5" wide. You can bend or fold into shapes you would like, maintain the way you like as long as it could.

Decorate everything with sweet and colorful ribbons! Deliver a delight and pretty picture of life to your closest friends!
KF6053GN-2
KF6053GN-1
Features
Christmas decorations
Wide applications
Durable & sturdy
Specification
# KF6053GN-2

Fabric type:
flat velvet
Fiber content:
100% Polyester
Size:
INCH
MM
2 1/2"
63mm
Wired:
yes
Edge:
cut

& merrow

Color:
hot pink/green/blue/red/iridescent white
# KF6053GN-1

Fabric type:
flat velvet
Fiber content:
100% Polyester
Size:
INCH
MM
2 1/2"
63mm
Wired:
yes
Edge:
cut

& merrow

Color:
lime green/hot pink/blue/red/iridescent white
Photo Gallery

Related Products

---

Files Download

---
Applications
Gift wrapping
Christmas decoration
Gift bags
Bows
Craft project
Home décor
Wreath design
Floral design
Accessories
All decoration needs
Press Release
Newly launched! Click and find out the lastest release items!

Come and check out our new and wide range of ribbons for 2022 Spring season! New designs, new fabrics, new inspirations for all decorating needs!

Read More