Christmas Tree Ribbon
KF7035.KF7036.KF7047.KF7095.KF7096.KF7097.KF7098.KF7099.KF2271
Every style of Christmas tree design can be found on wire ribbon, classical, and various wire ribbons.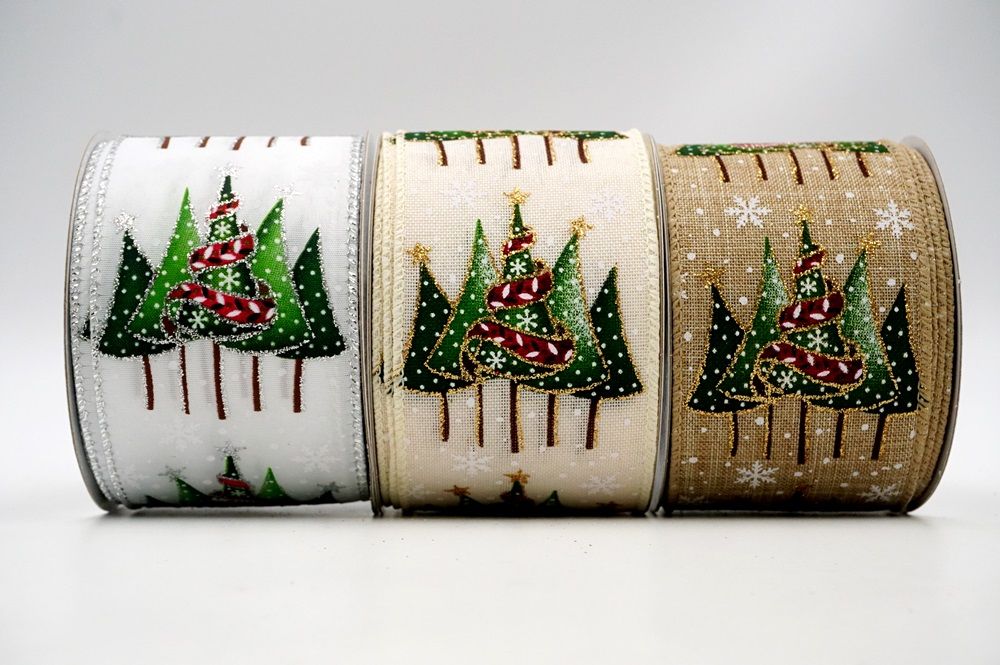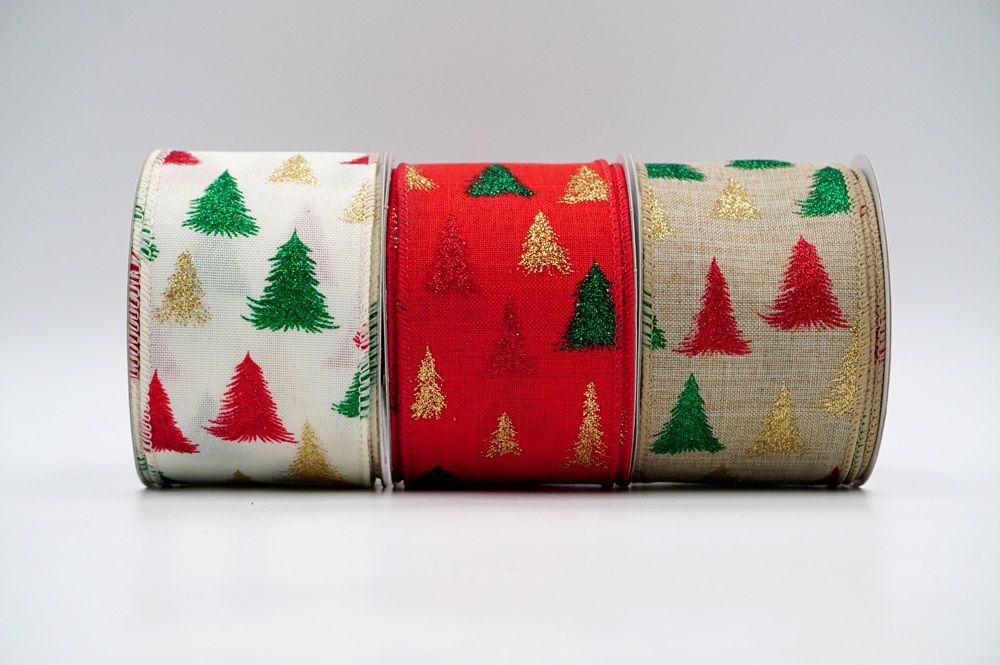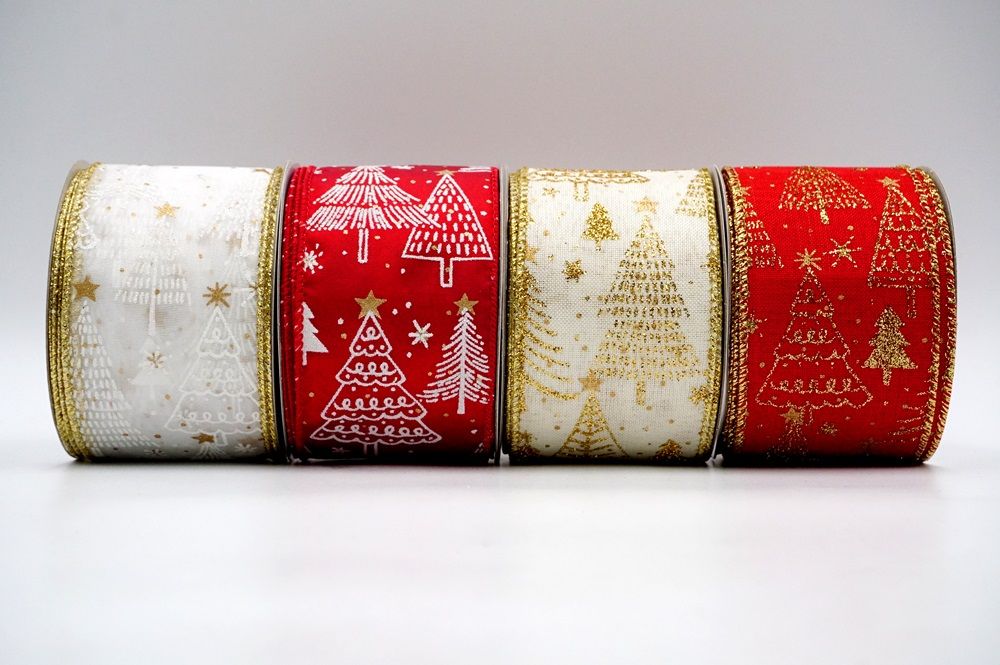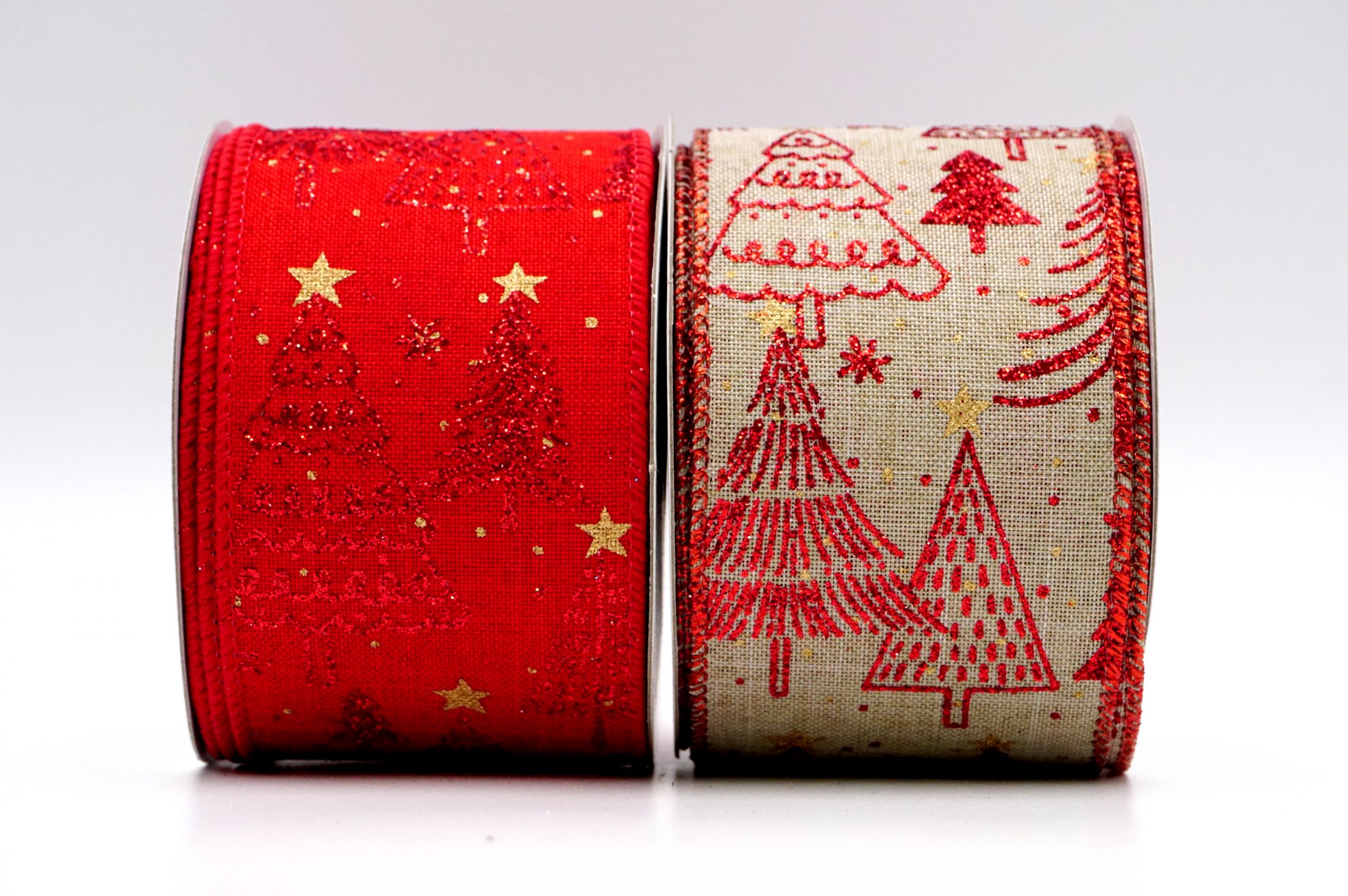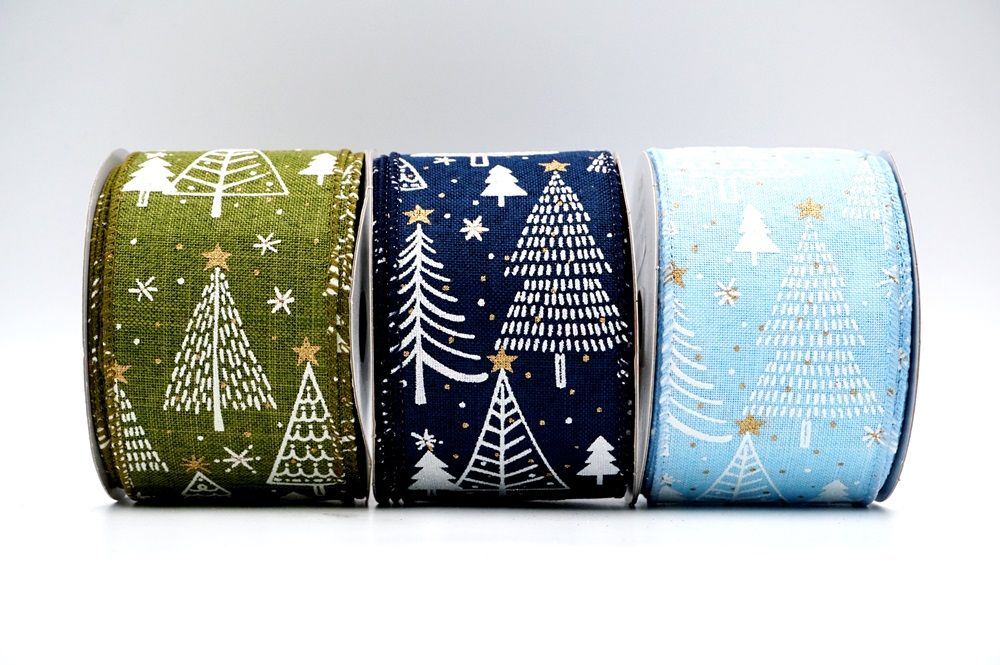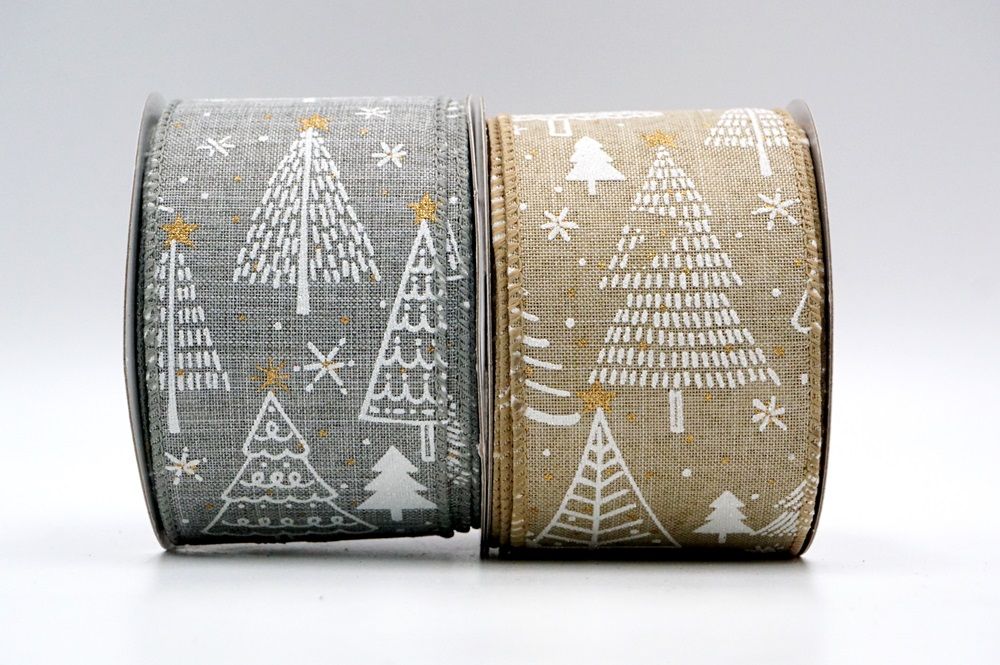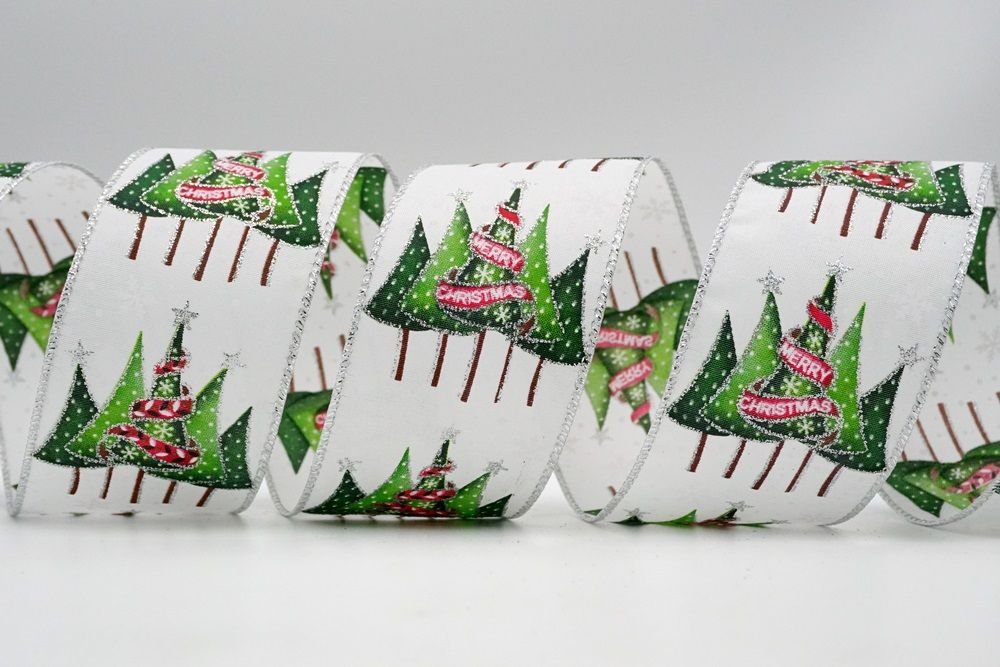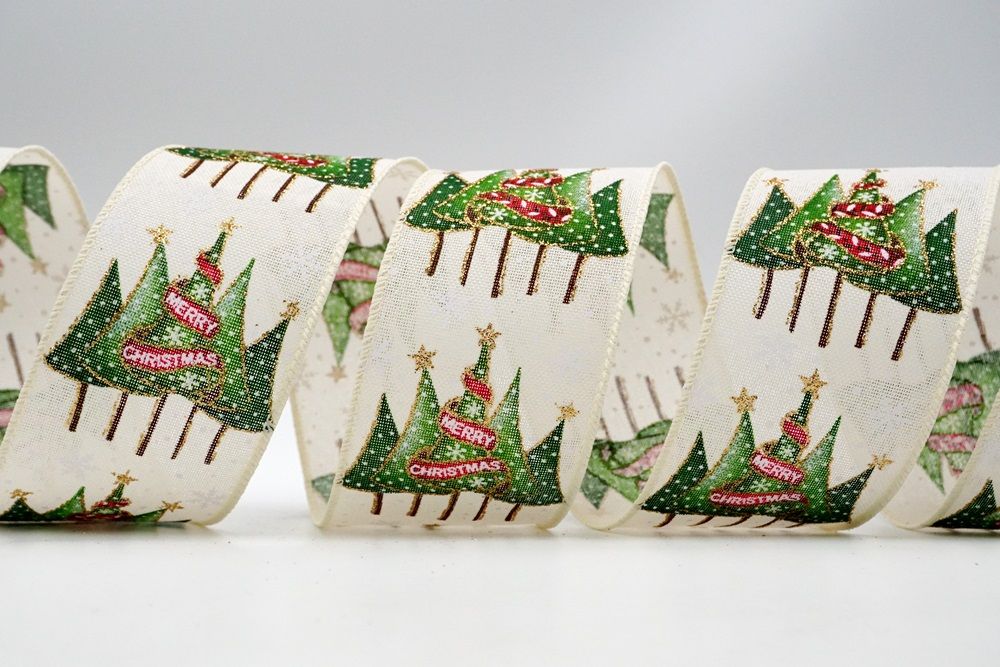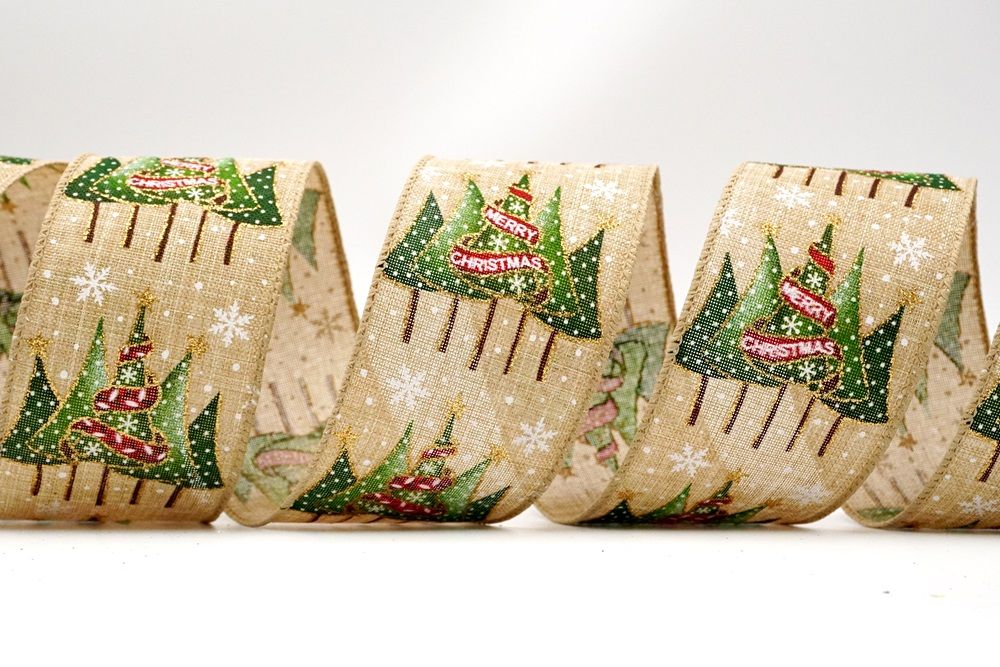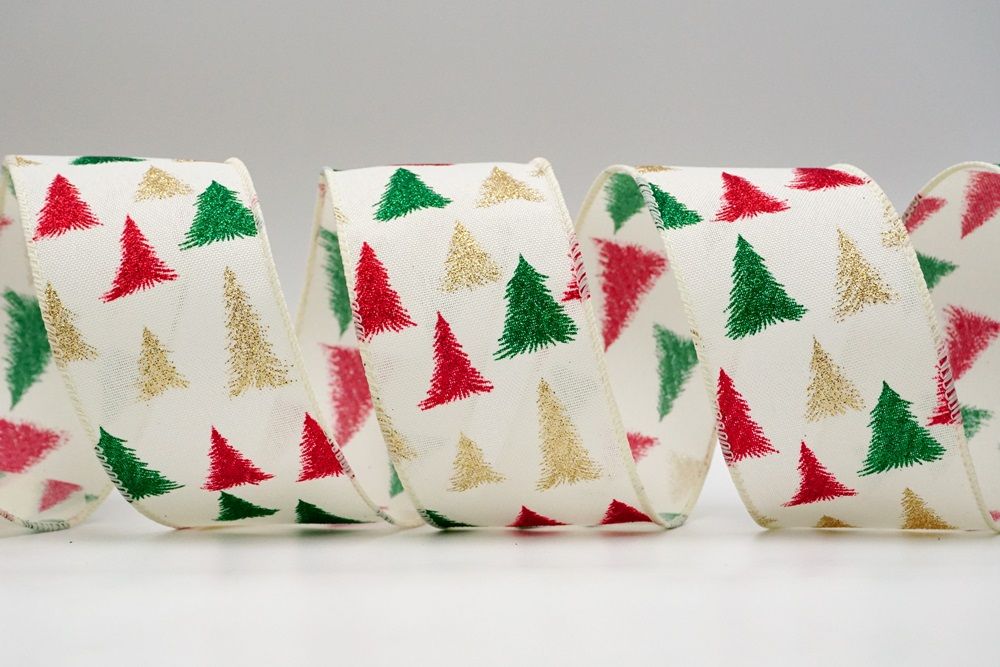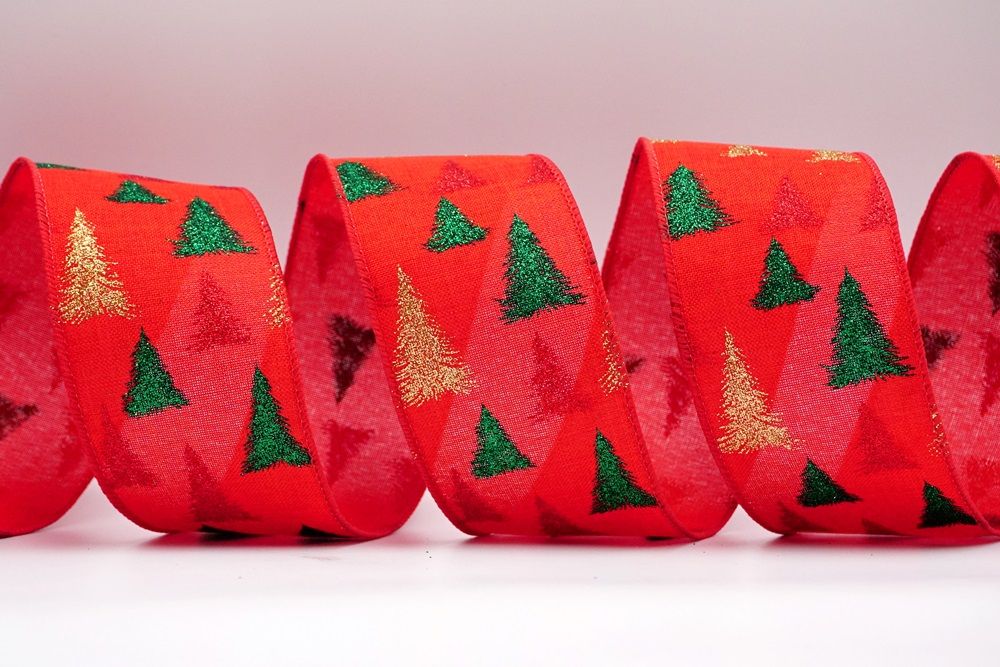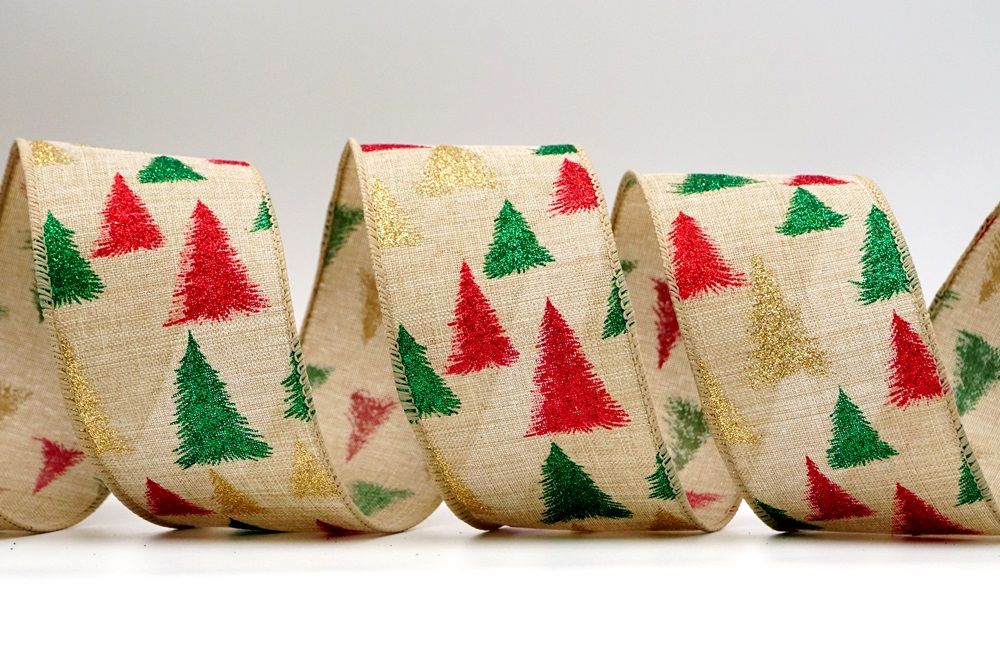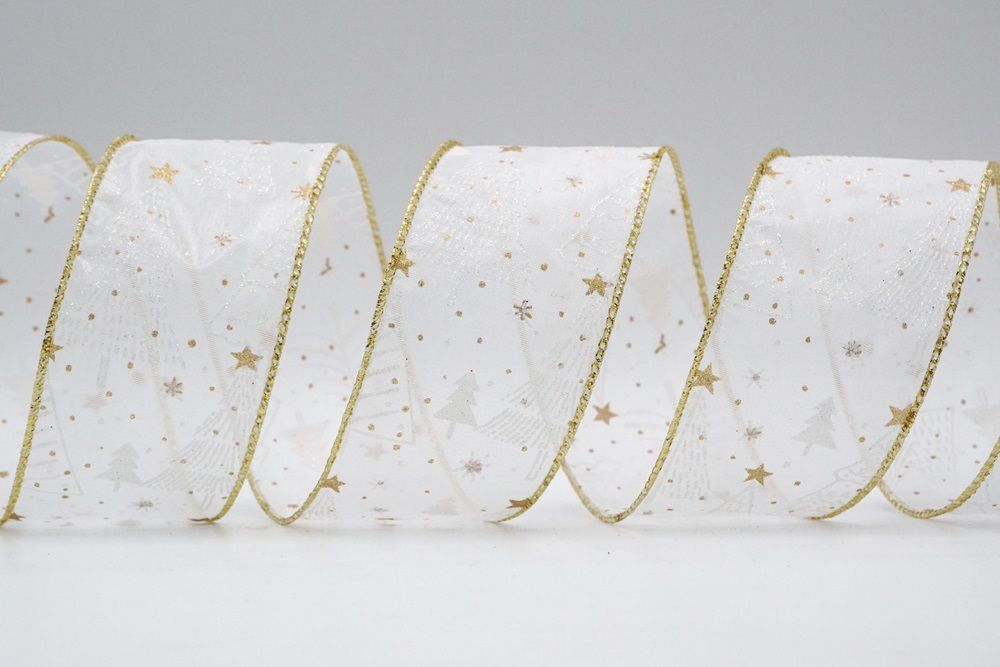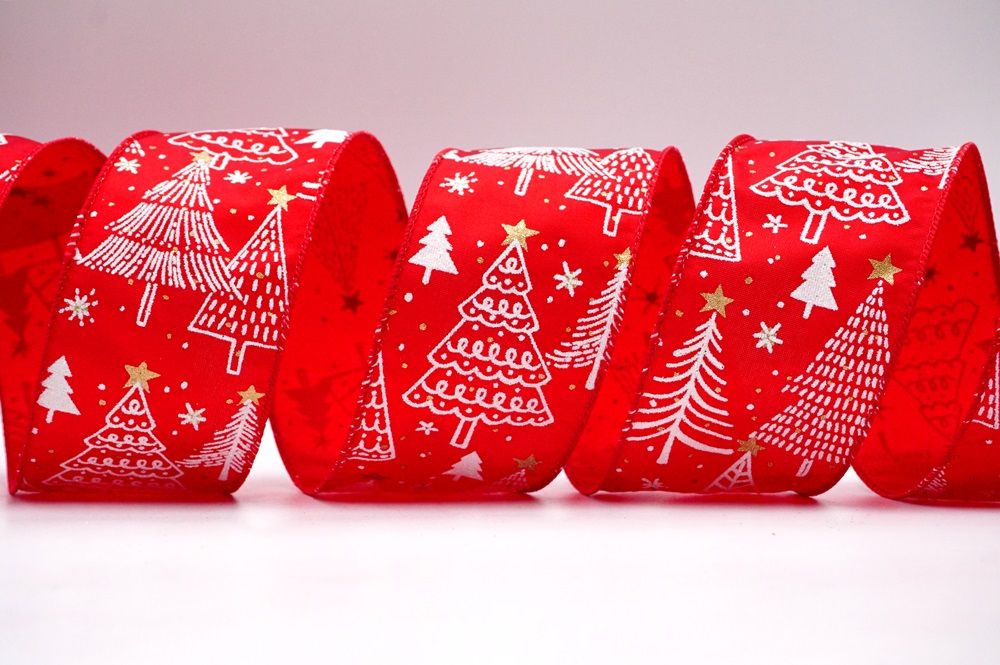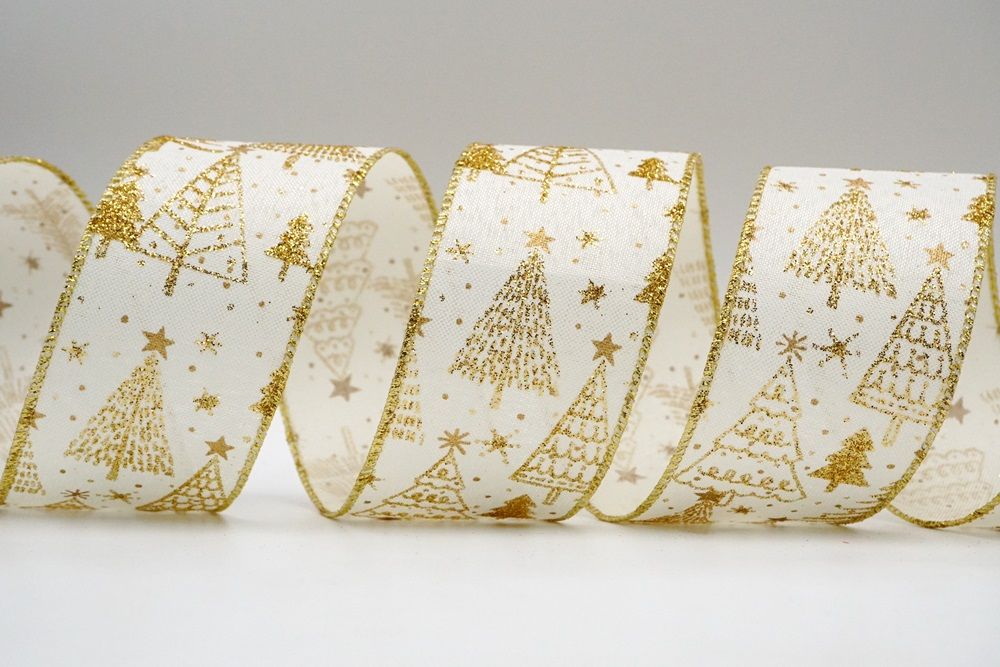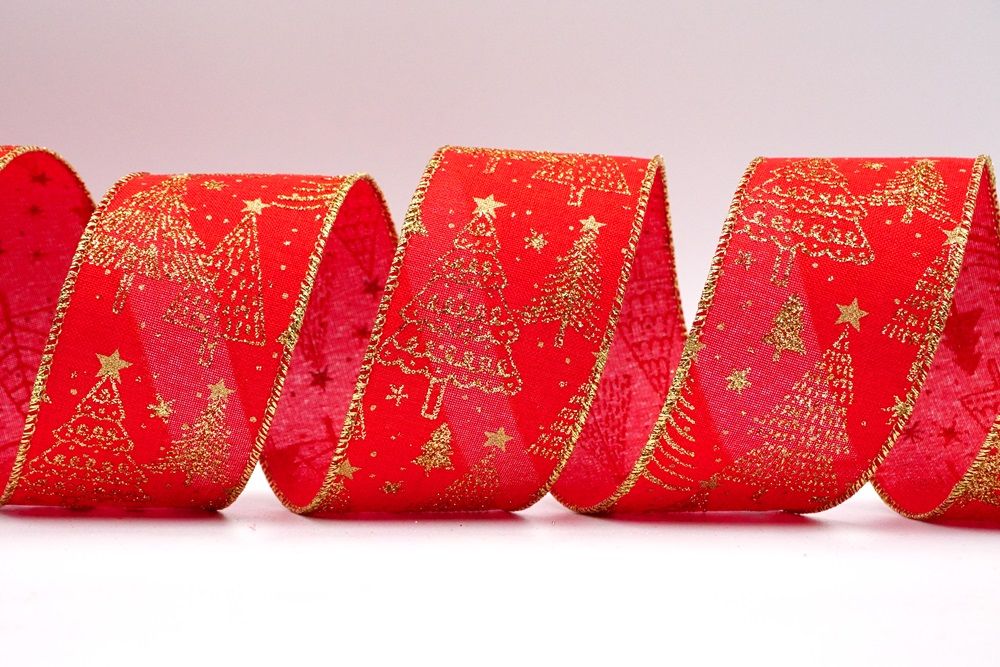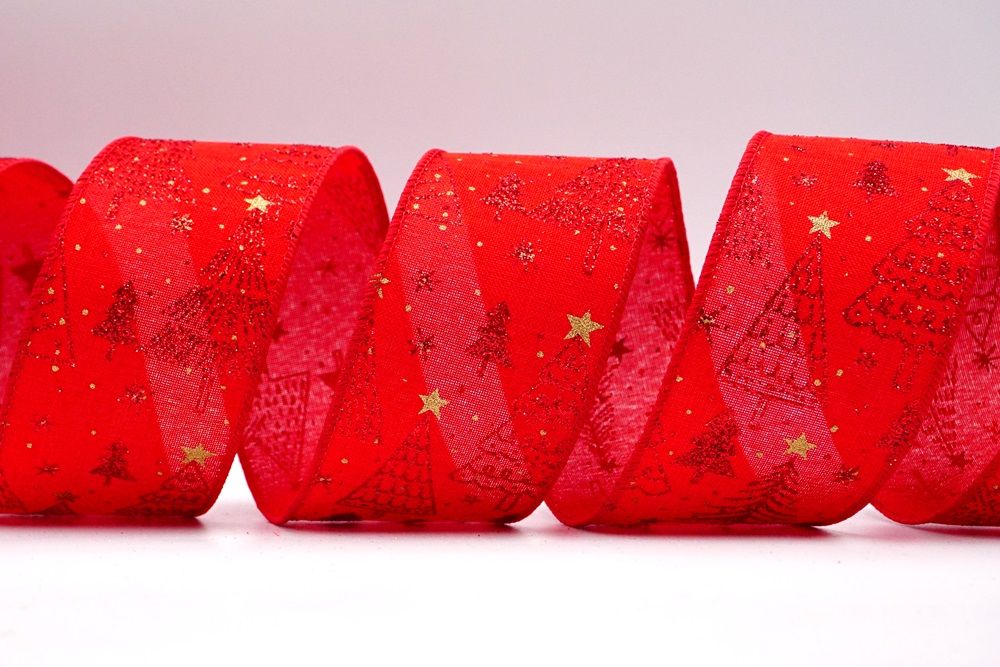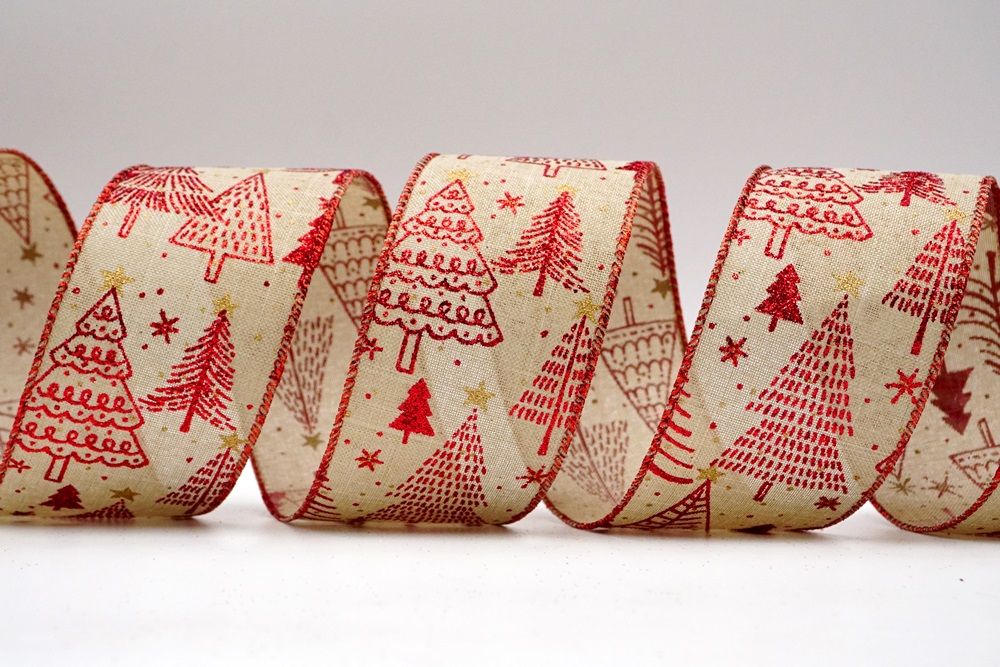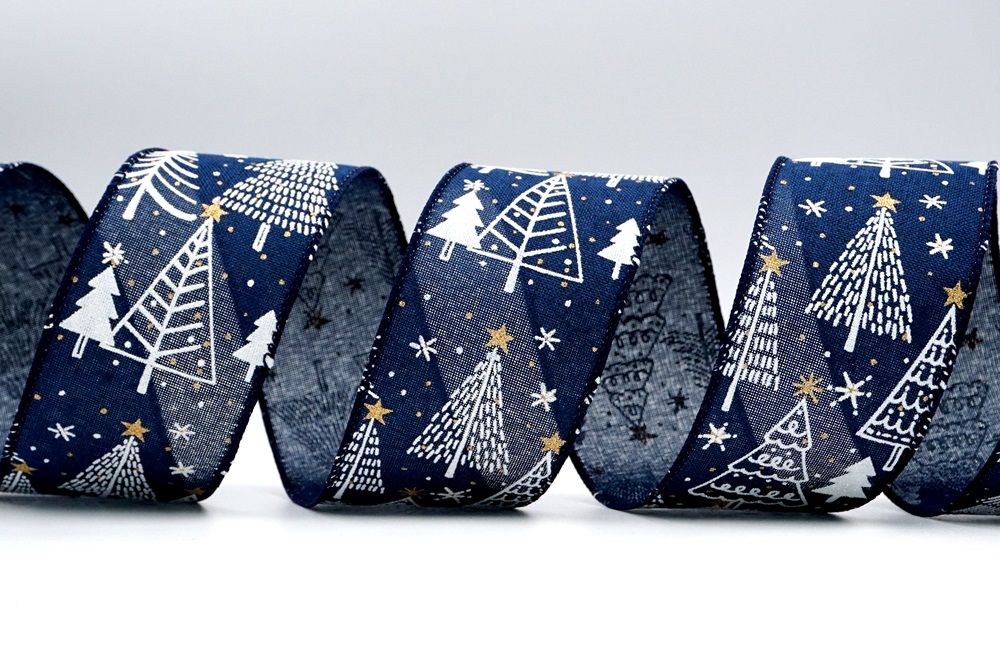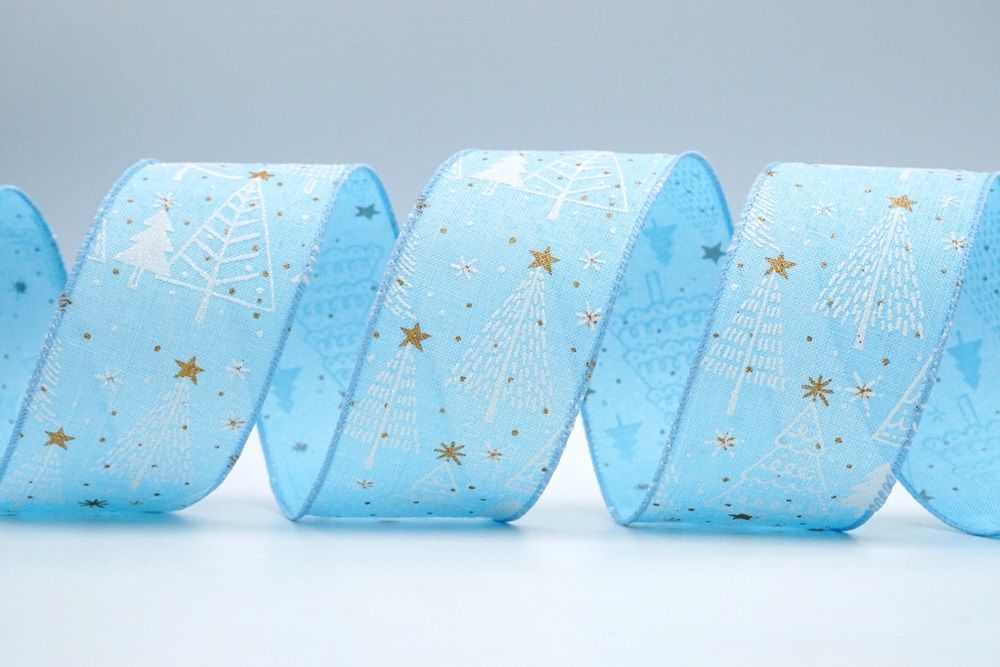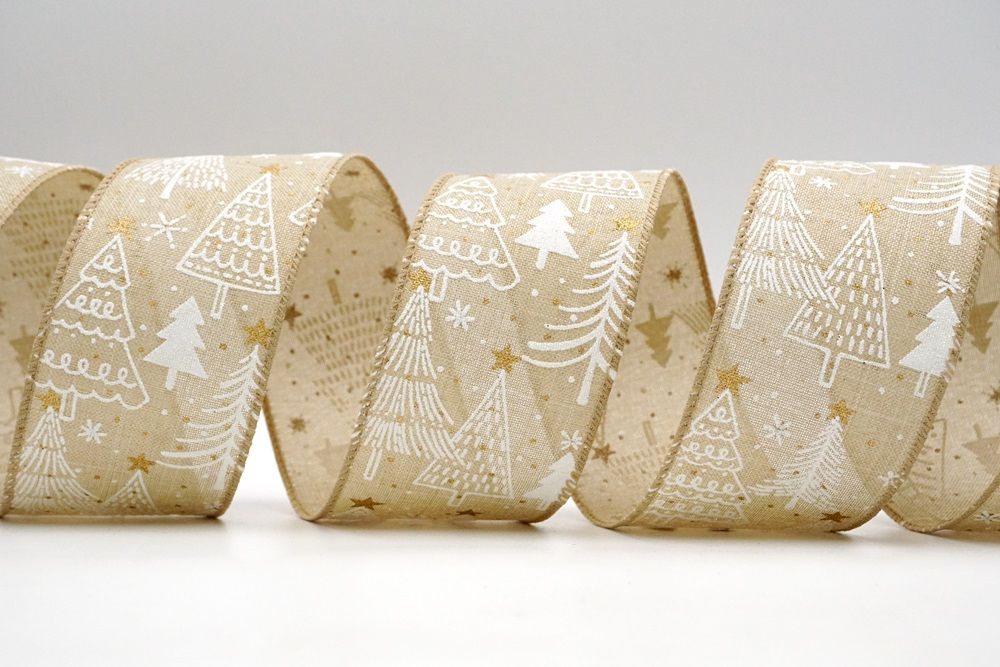 The series of wire ribbons printed with all various Christmas tree styles, the tree with glitters and bauble decorations, simply red or green glitter trees, trees drawing in lines, dots, circles! The concept of putting mini Christmas trees ribbon onto a real Christmas tree for decoration is very cute and interesting. Holiday trees are drawn to show a unique feeling for the holiday dressing, more creative to put up a wreath for hanging as well.
Ribbons including wire edge, sewn with matte or metallic thread to complete the wire ribbon styles. Wire ribbons are made for easier shaping and holding the design, also good for gift wrapping and ribbon crafting ideas. Ribbon fabrics come in plain weave, satin, sheer, and thick satin; the fabrics create different touches while printing the same patterns.
Christmas Trees group with Décor Ribbon_KF7035.KF7036

Little glitter Christmas Trees Ribbon_KF7047
Vary Xmas Trees with Stars Ribbon_KF7095
Vary Xmas Trees with Stars Ribbon_KF7096

Vary Xmas Trees with Stars Ribbon_KF7097
Faux Burlap Vary Xmas Trees Ribbon_KF7098
Plain Weave Color Vary Xmas Trees Ribbon_KF7099
Features
Christmas decorations
Household display
Wide applications
Durable & sturdy
Gift wrappings
Specification
# KF7035.KF7036

Fabric type:
Thick plain weave
Plain weave
Fiber content:

100% POLYESTER

Size:
INCH
MM
2 1/2"
63mm
Wired:
yes
Edge:
cut & merrow
Color:

white, ivory, natural
# KF7047

Fabric type:
Faux Burlap
Fiber content:
100% polyester
Size:
INCH
MM
2 1/2"
63mm
Wired:
yes
Edge:
cut & merrow
Color:

Khaki, white, red
# KF7095

Fabric type:

Organza

Fiber content:
60% NYLON
40% POLYESTER
Size:
INCH
MM
2 1/2"
63mm
Wired:
yes
Edge:
cut & merrow
Color:

White
# KF7096

Fabric type:
Satin
Fiber content:
100% Nylon
Size:
INCH
MM
2 1/2"
63mm
Wired:
yes
Edge:
cut & merrow
Color:

Red
# KF7097

Fabric type:
Faux Buralp
Fiber content:
100% polyester
Size:
INCH
MM
2 1/2"
63mm
Wired:
yes
Edge:
cut & merrow
Color:

Ivory, red
# KF7098

Fabric type:
Faux Burlap
Fiber content:
100% polyester
Size:
INCH
MM
2 1/2"
63mm
Wired:
yes
Edge:
cut & merrow
Color:

Khaki, red
# KF7099

Fabric type:

Faux Burlap

Fiber content:
100% polyester
Size:
INCH
MM
2 1/2"
63mm
Wired:
yes
Edge:
cut & merrow
Color:

Green, blue, lt. blue, grey
Photo Gallery

Related Products

---

Files Download

---
Applications
Gift wrapping
Christmas decoration
Holiday decoration
Fall season decoration
Gift bags
Bows
Craft project
Home décor
Wreath design
Floral design
Accessories
All decoration needs
Press Release
Coming soon! Click and download the newest E catalog!

Come and check out our new and wide range of ribbons for 2023 Autumn, Halloween, Christmas season! New designs, new fabrics, new inspirations for all decorating needs!

Read More