Colorful Christmas Stocking Ribbon
PR2808-5-TS200C
5/8 inch satin ribbon with Christmas stocking prints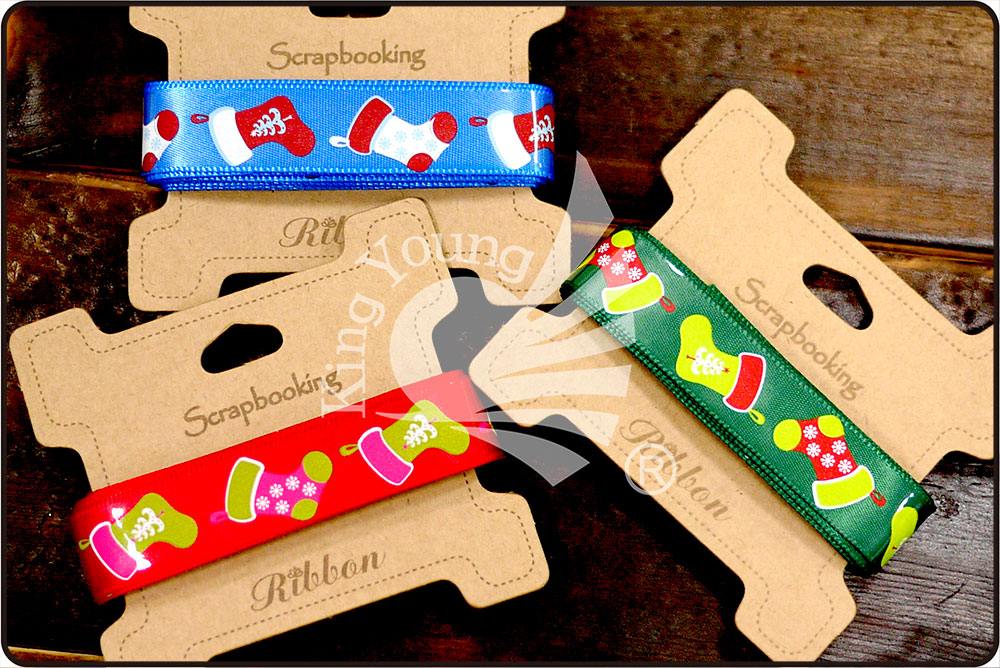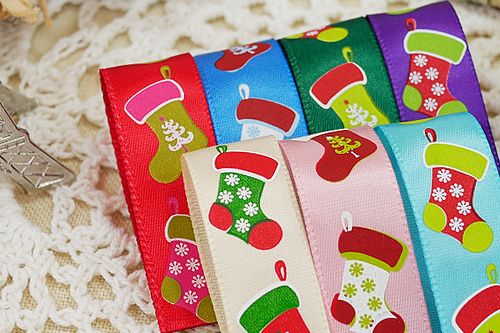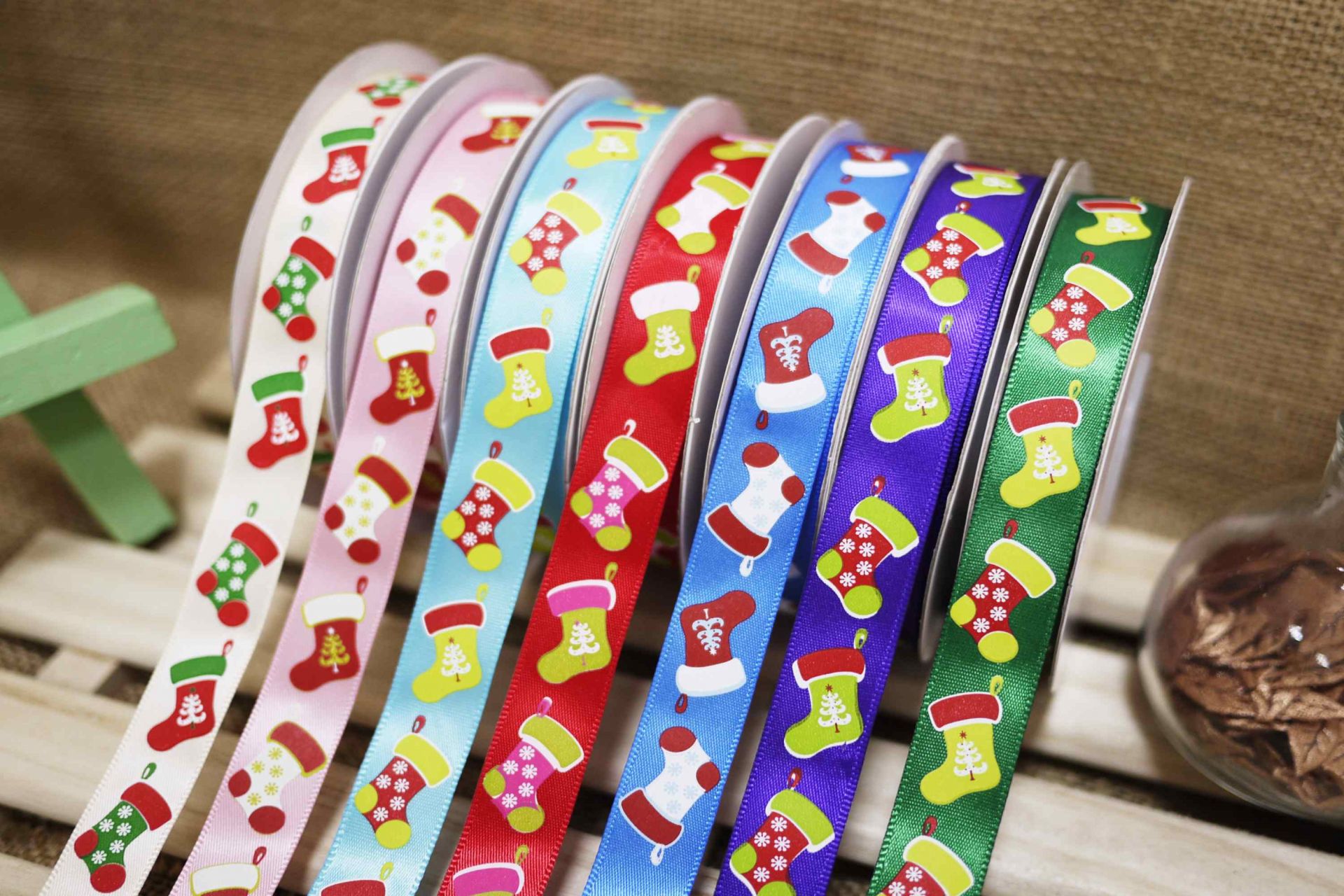 Christmas stockings are a staple part of any Christmas decorating scheme. They are simply the idea of carring out a beloved holiday. Therefore, a home is just not complete until you hang some Chrsitmas stockings or… decorate your place with this aorable printed satin ribbon!
This listing features seven color grounds of satin ribbon printed with Christmas stockings that are done in Christmas patterns with loads of colors and fun designs. You can find festive elements such as snowflakes and Christmas trees on the stockings.
The width of this printed Christmas ribbon is 5/8 inch, which is perfect for wrapping gifts and doing hair accessories. It can also be made as bows to be hung on Christmas trees and adorn them. There are seven ribbon bases so you could play colors to create your own Christmas scene.
With the cute Christmas stocking designs, this satin ribbon brings a very American touch and provokes a much warmer and more pleasant atmosphere.
The hanging of stockings has been an essential highlight of Christmas and a very symbolic element for centuries. Today, they are still incredibly popular. From decorations to gifts to create a unique holiday project, this satin Christmas ribbon will definitely add excitement to your Christmas season!
Features
Christmas decorations
Wide applications
Durable & sturdy
Specification
# PR2808

Fiber content:
100% polyester
Size:
INCH
MM
5/8"
15mm
Wired:
no
Edge:
woven
Color:

PR2808-2-TS719C -1

ivory

PR2808-3-TS203C -2

pink

PR2808-3-TS637 -3

light blue

PR2808-5-TS200C -4

red

PR2808-4-TS285C -5

blue

PR2808-1-TS2607C-6

purple

PR2808-3-TS356C -7

moss green
Movies





Photo Gallery

Related Products

PR4307

---

Take a sweet twist on decorating for the holidays. When candy canes becomes the flavor of the holiday season, your door, entryway or table will brim with merry.

---

---

Files Download

---

Other News
Applications
Christmas
Gift, present
Scrapbooking
Craft
Decoration
Party
Accessory
Toys
Press Release
Newly launched! Send your inquiry now~

Come and check out our new and wide range of ribbons for 2020 Christmas! New designs, new fabrics, new inspirations for all decorating needs!

Read More