Decorated "PEACE" Ribbon
KF4976
The word "PEACE" been adorned with the most classic Christmas elements on faux burlap and cotton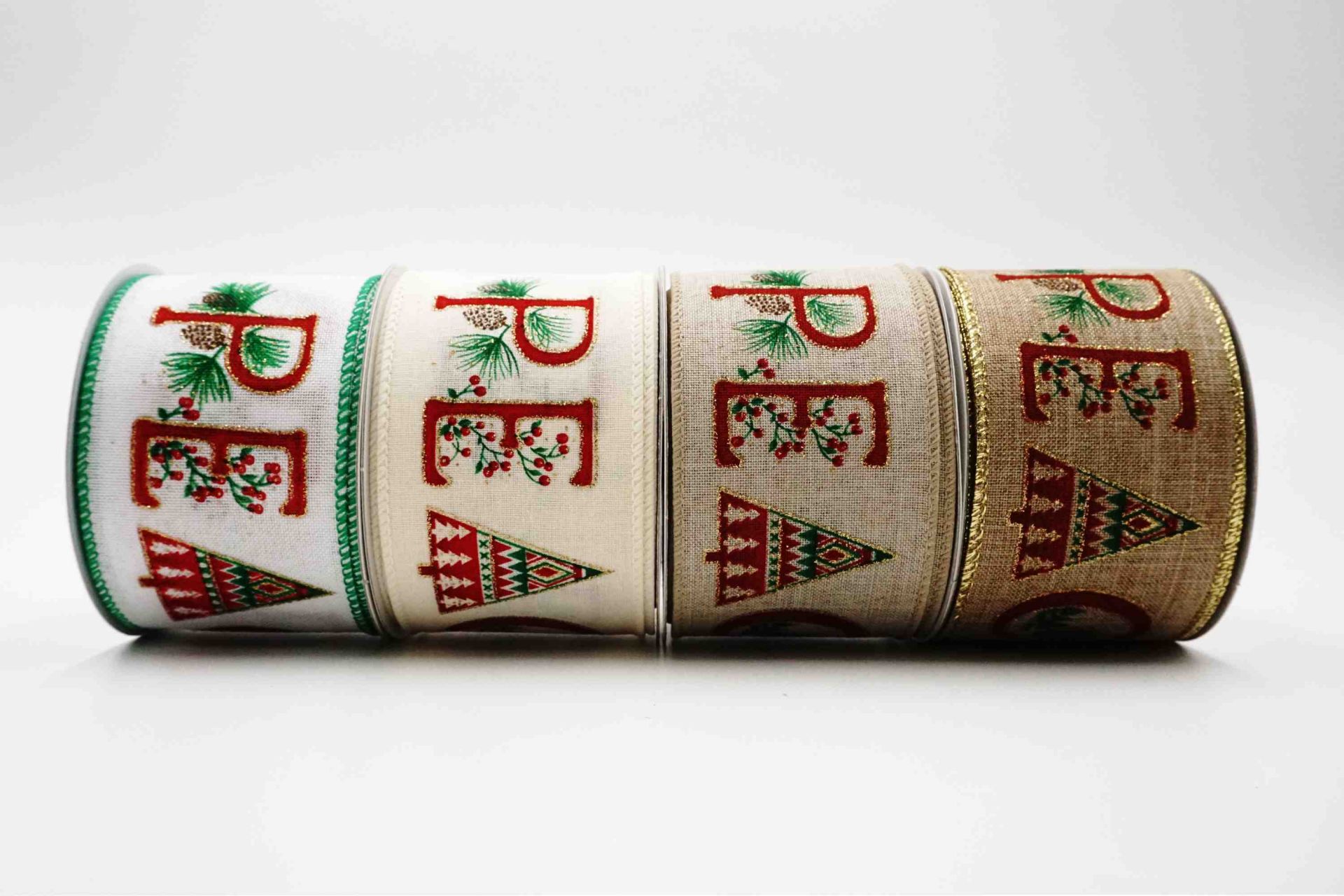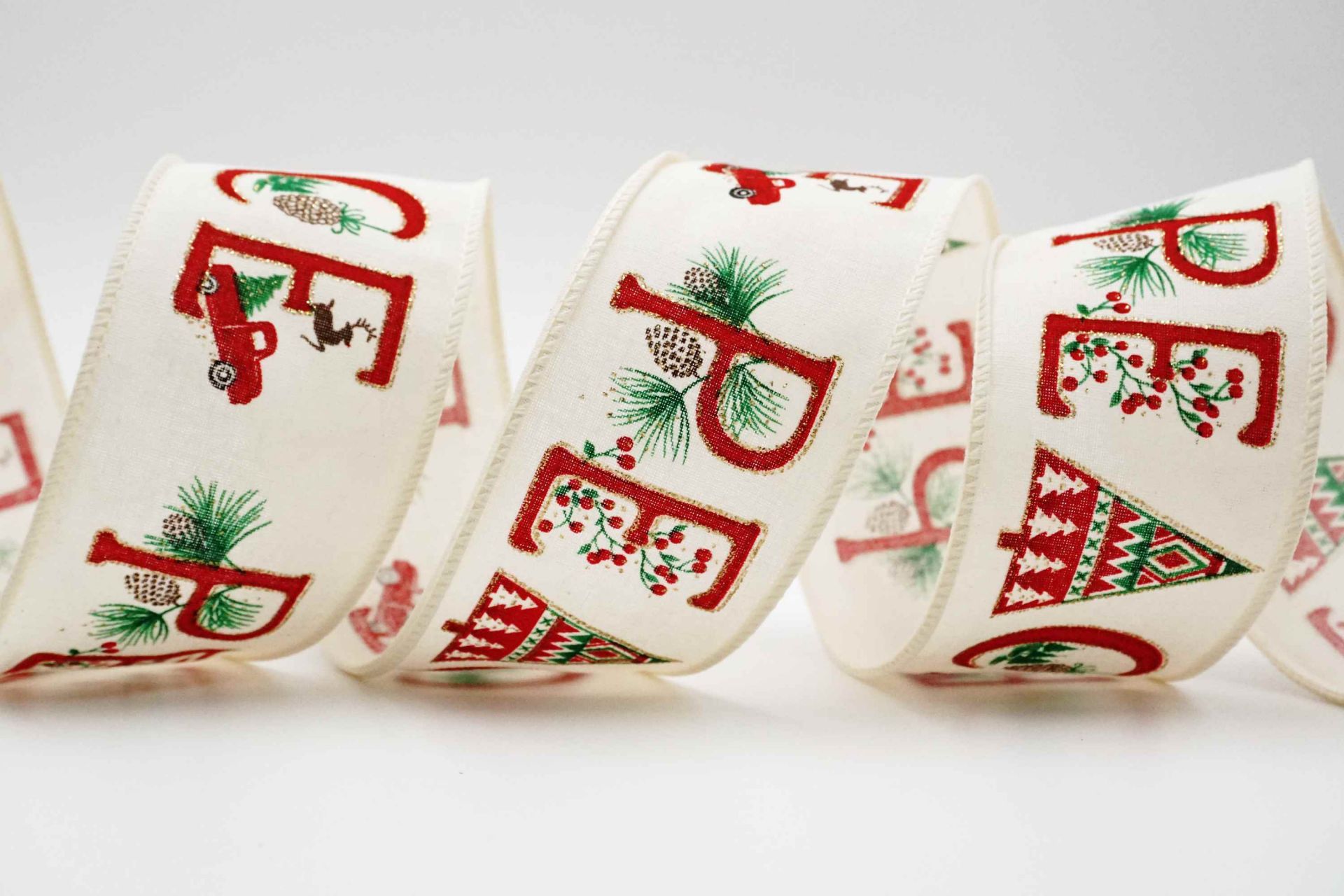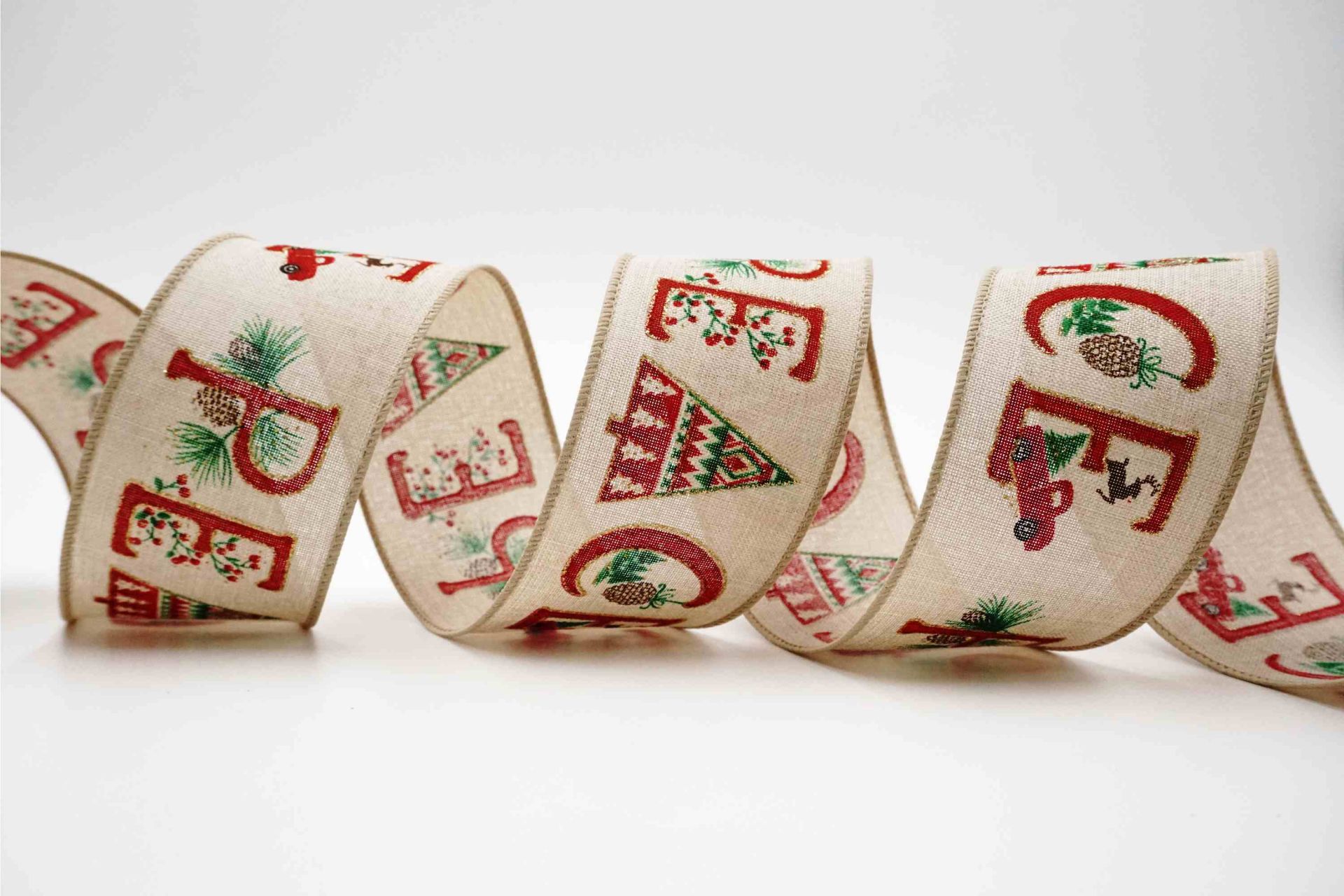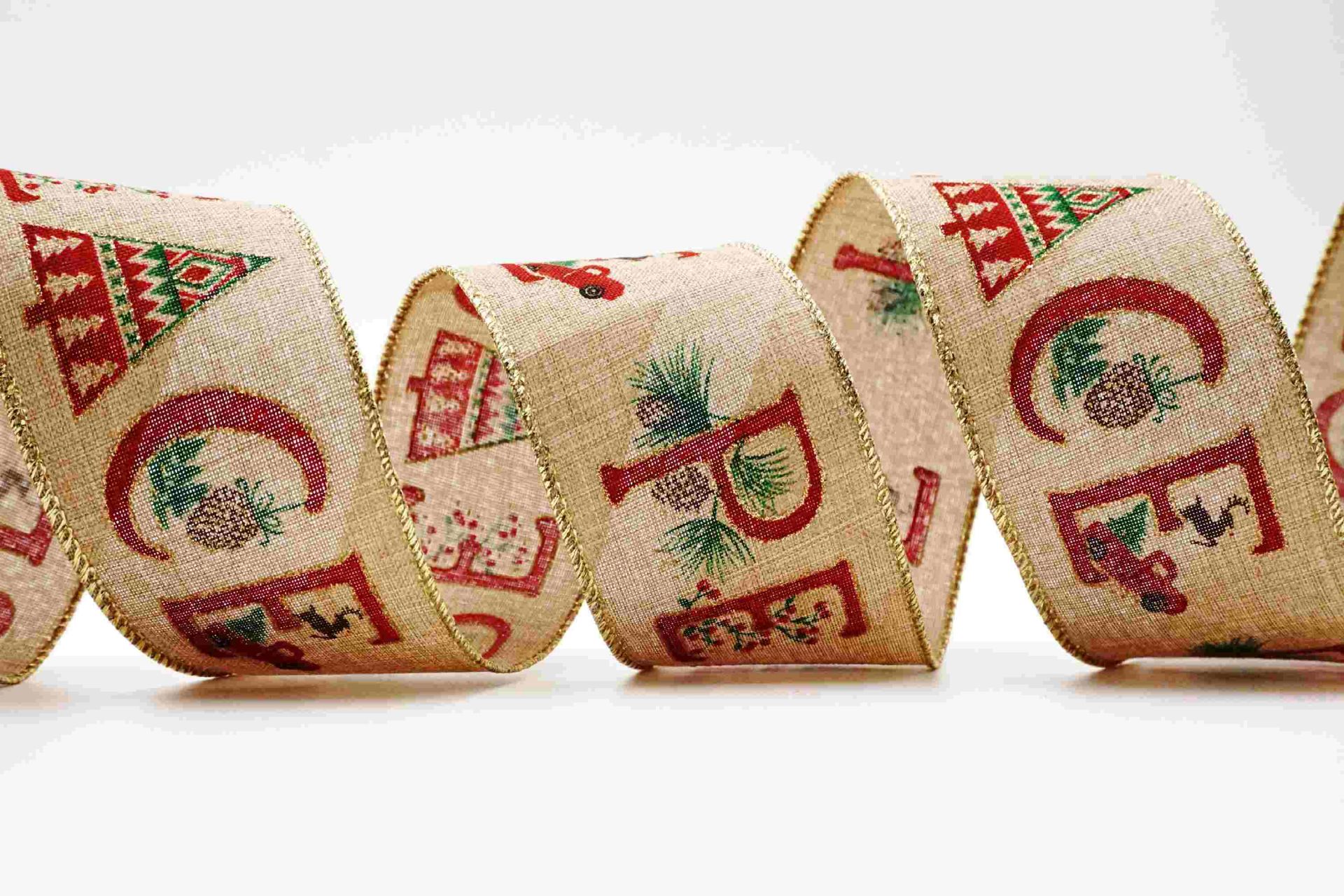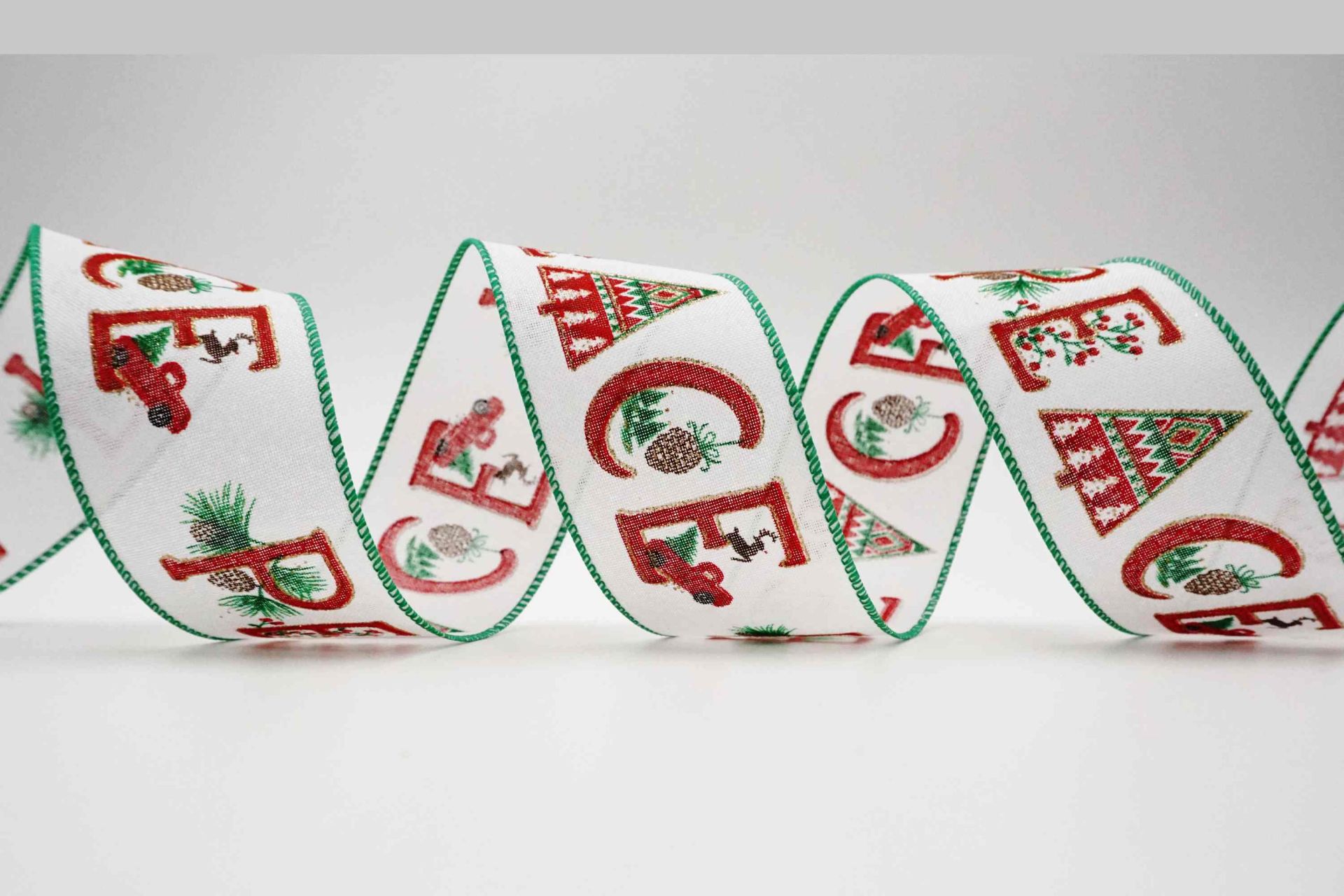 There are plenty of important holiday to-do's like delivering Christmas cards or presents. This season, we're here to help embellish your packages.
This is a simple and clear ribbon as the word "PEACE" is printed directly, but this is not easy at all.
The word is decorated with every Christmas components that you can think of.
First of all, pine and cones are planted on "P" while a lot of berries grow in letter "E". Then, "A" is replaced by a patterned triangle, which is filled with festive colors, red, white and green. Four Christmas trees can be found at the ground of it.
As for letter "C", there's a cone hanging on it. Three tall trees are printed by. Last but not least, a truck is hurry carrying the trees freshly cut from the former alphabet. A reindeer also can't wait the arrival of Christmas. These two happen around the last letter.
Not only is this rich design printed on faux burlap fabric for a rustic vibe, but it also comes in nice cotton. Best suggested sizes are from 2-1/2 inches and above. The edges of this ribbon are sewn with matte or metallic threads and wired for the bows to hold their shape.
Warm the holidays of your family and friends by crafting the perfect Christmas packages for everyone on your list with this adorable ribbon that is full of Christmas ornaments. May this holiday season be filled with laughter, joy, and peace!
faux burlap
cotton
Features
Christmas decorations
Wide applications
Durable & sturdy
Specification
# KF4976

Fiber content:
faux burlap
Size:
INCH
MM
2 1/2"
65mm
Wired:
yes
Edge:
cut
Color:
khaki w/khaki edging
natural w/gold edging
white w/green edging
cream w/cream edging
Photo Gallery

Files Download

---

Other News
Applications
Gift wrapping
Christmas decoration
Gift bags
Bows
Craft project
Home décor
Wreath design
Floral design
Food packaging
Toys
Accessories
All decoration needs
Press Release
Newly launched! Send your inquiry now~

Come and check out our new and wide range of ribbons for 2020 Christmas! New designs, new fabrics, new inspirations for all decorating needs!

Read More