Decorative Easter Eggs Ribbon
PR4243
Six kinds of glittery Easter eggs printed on grosgrain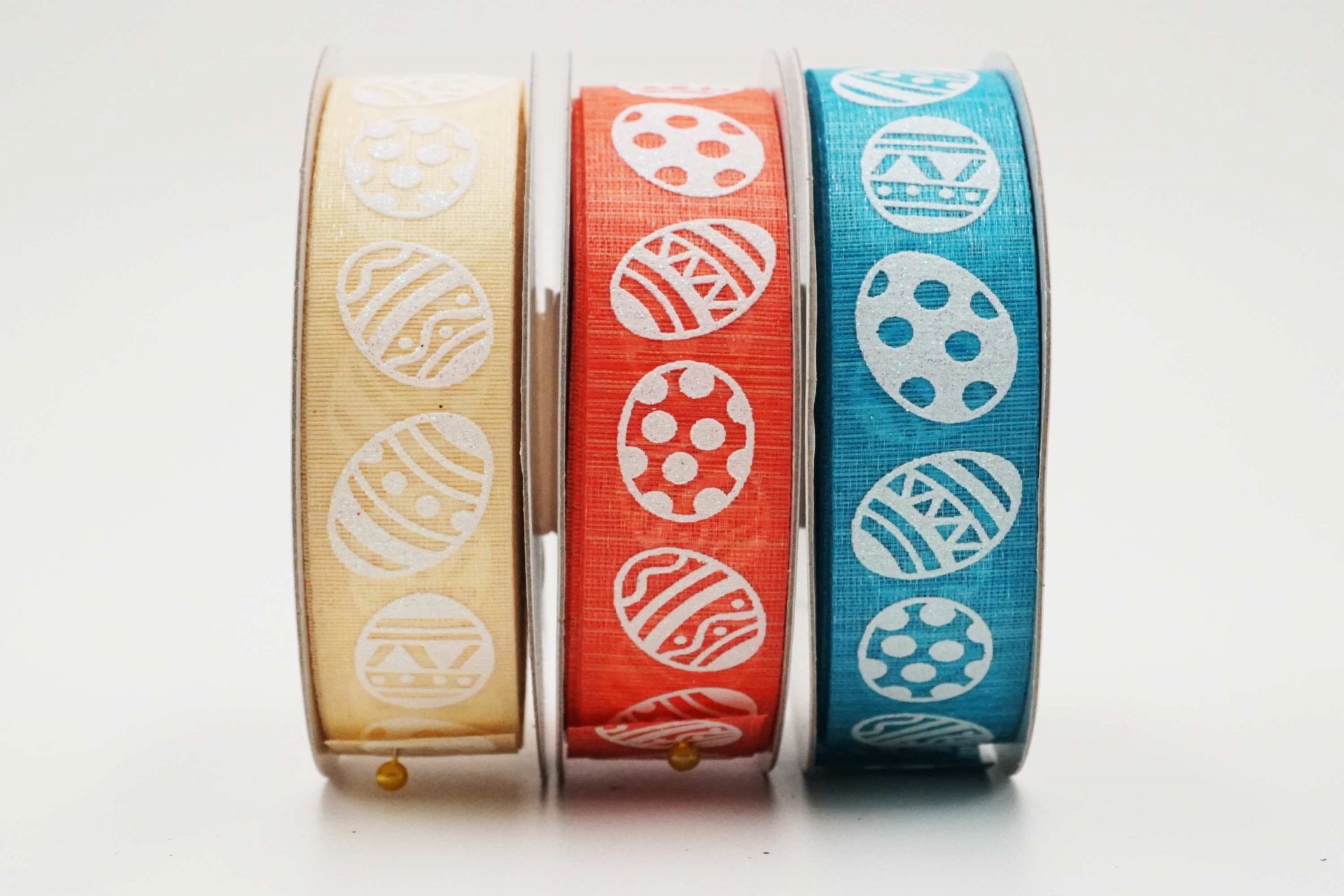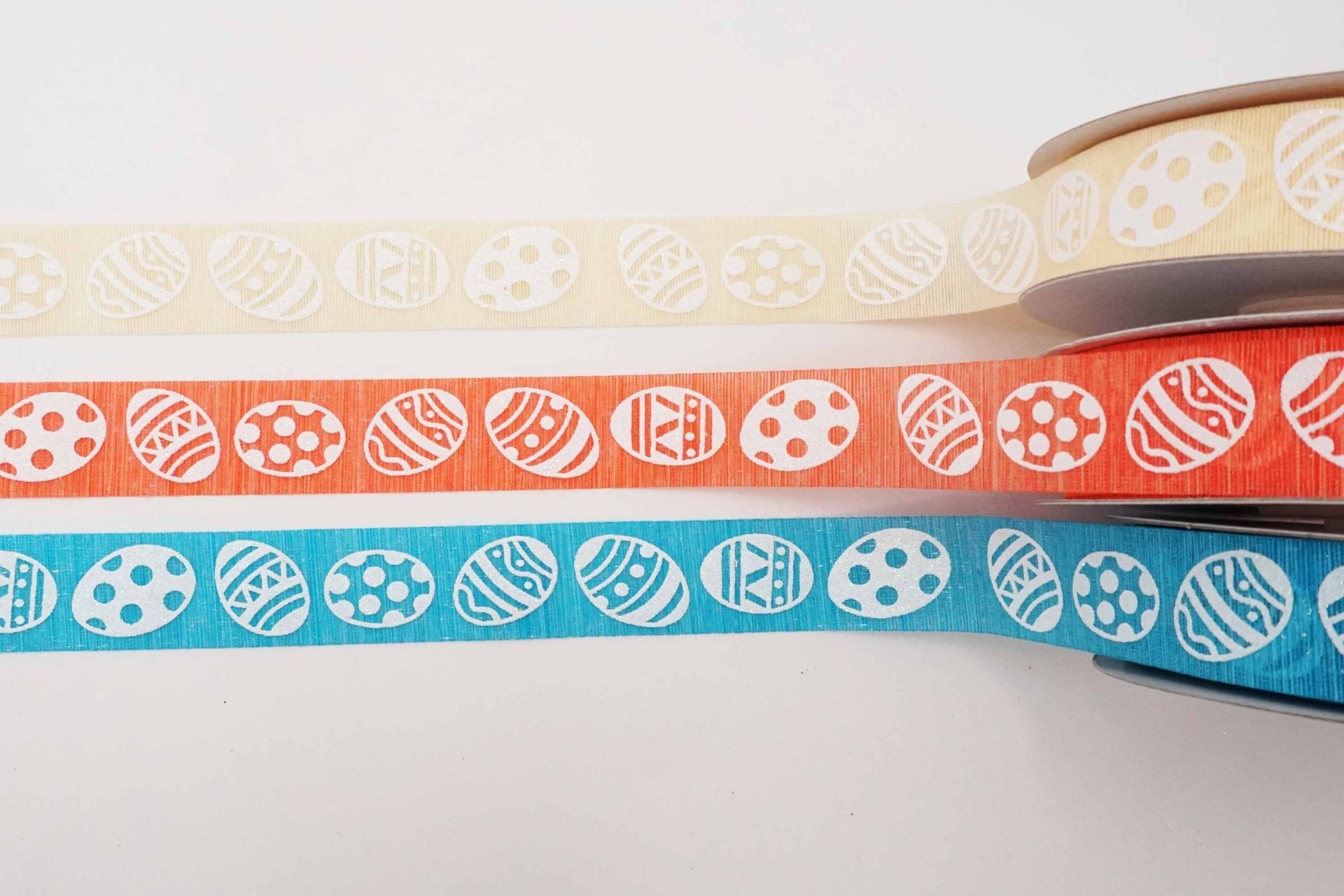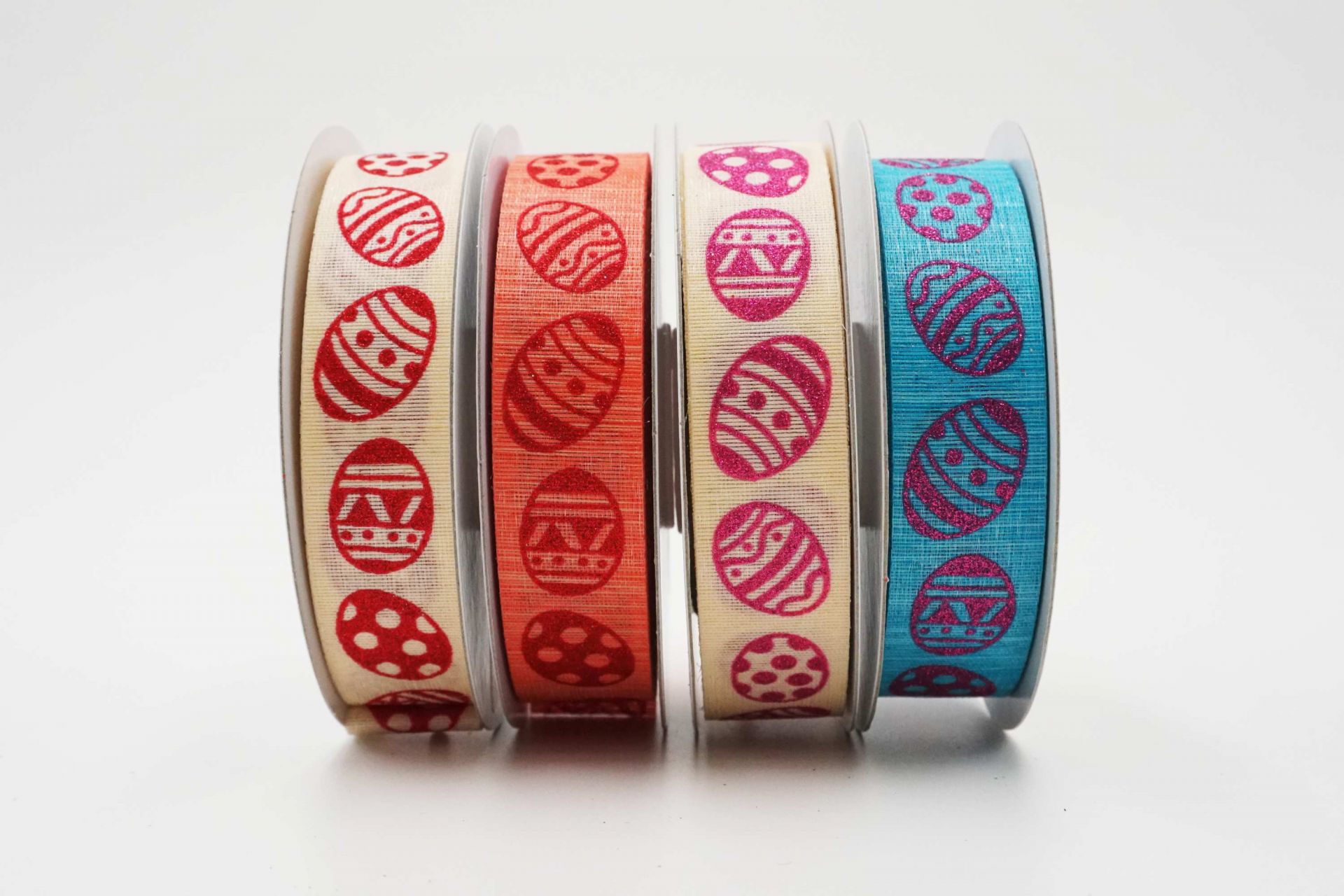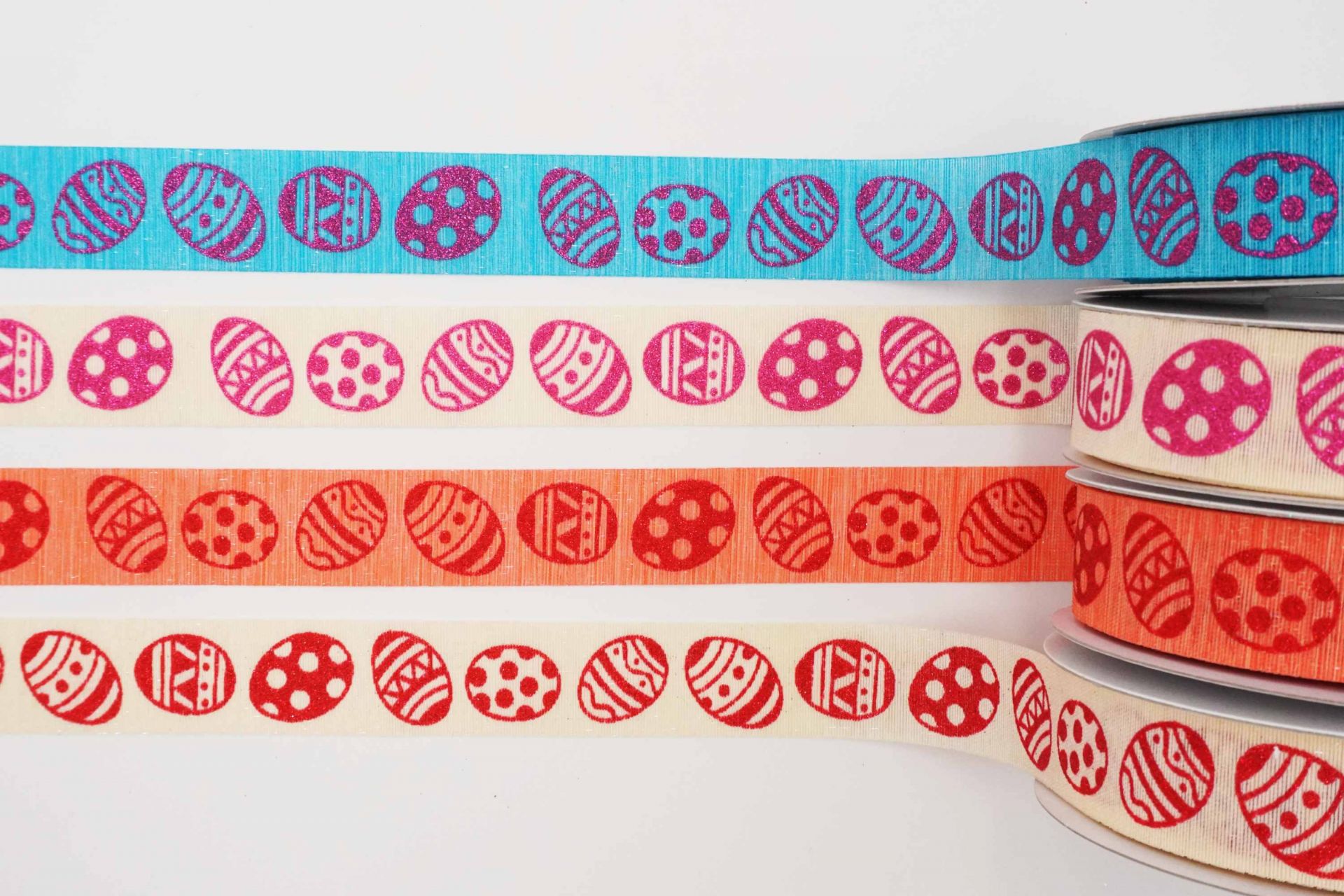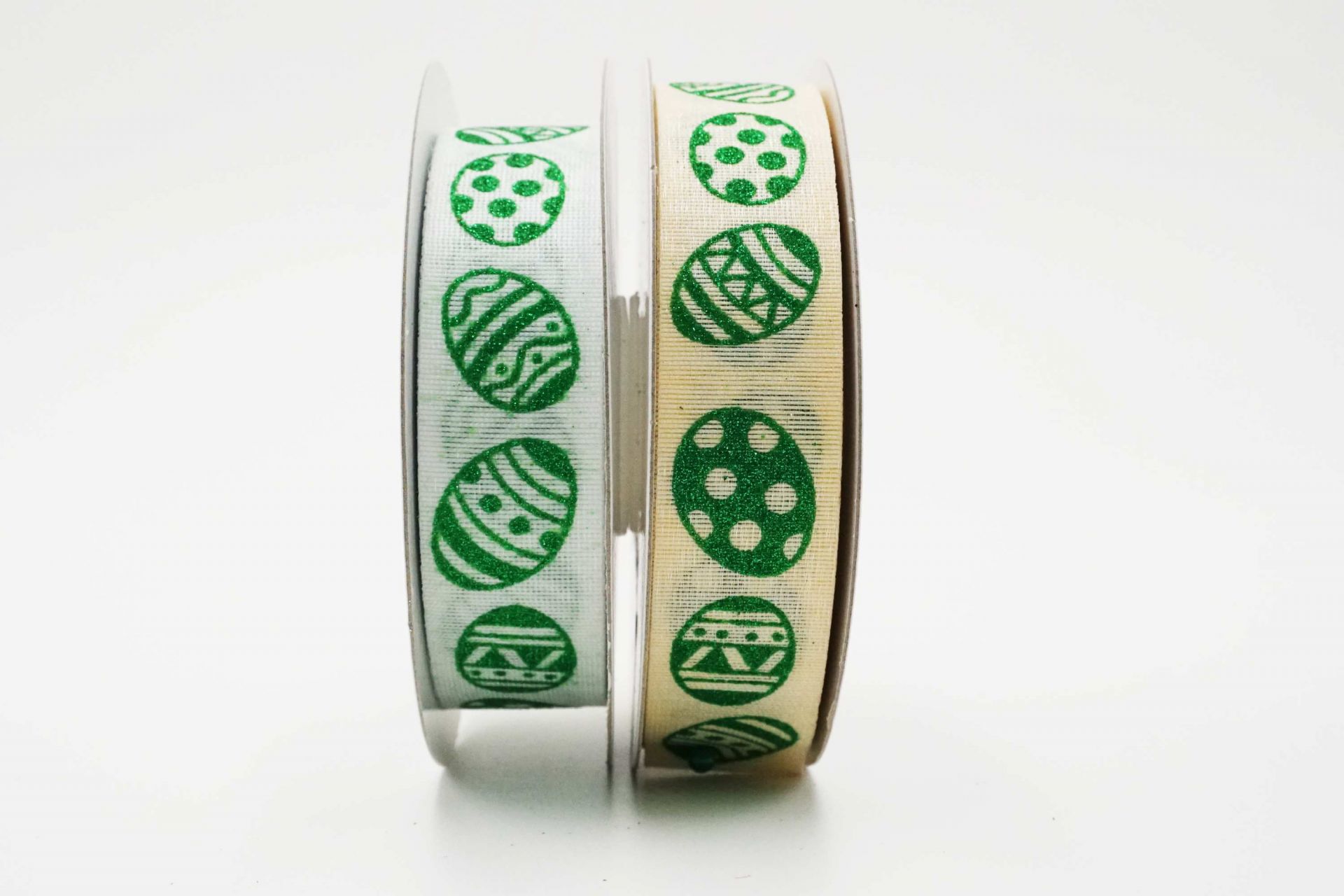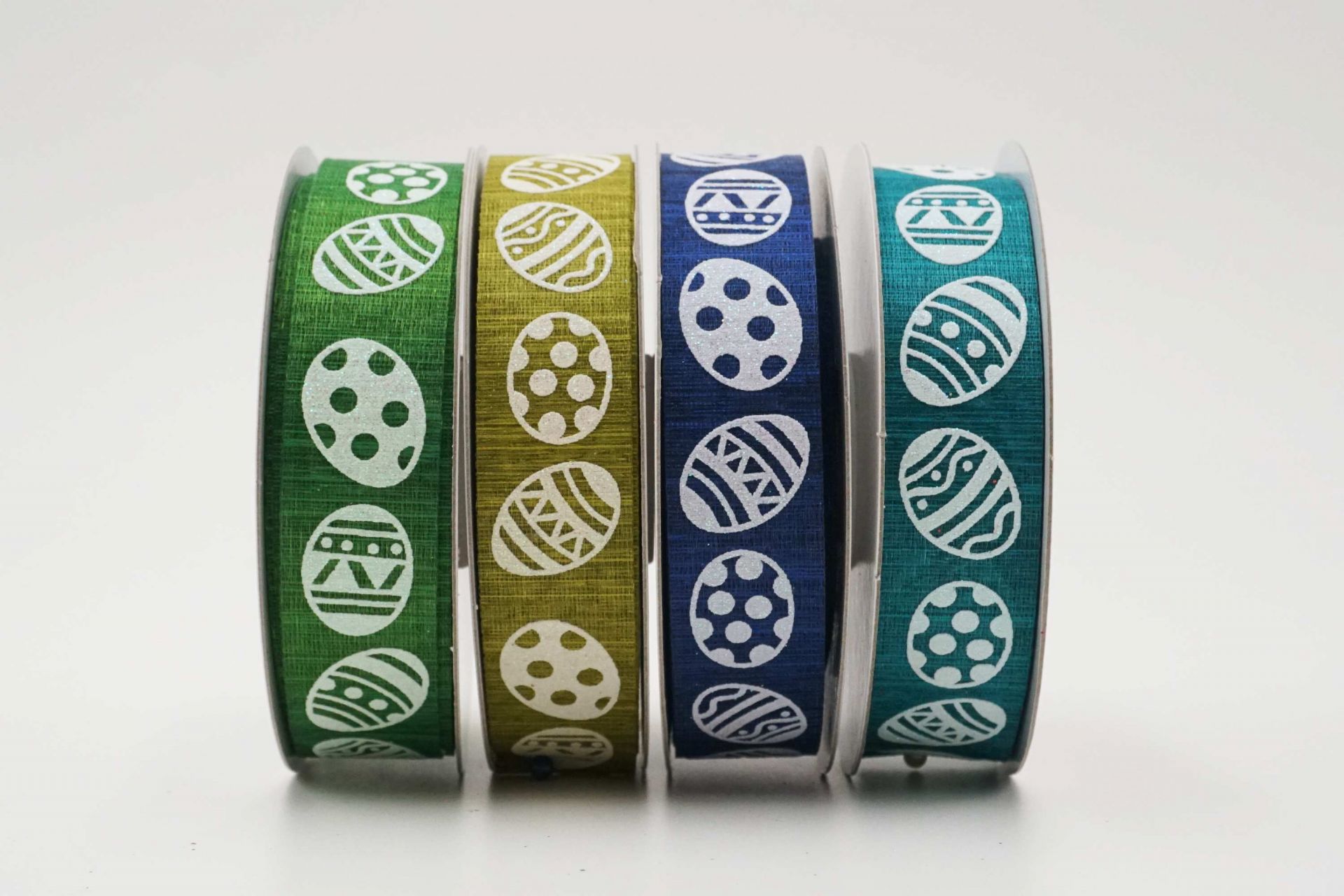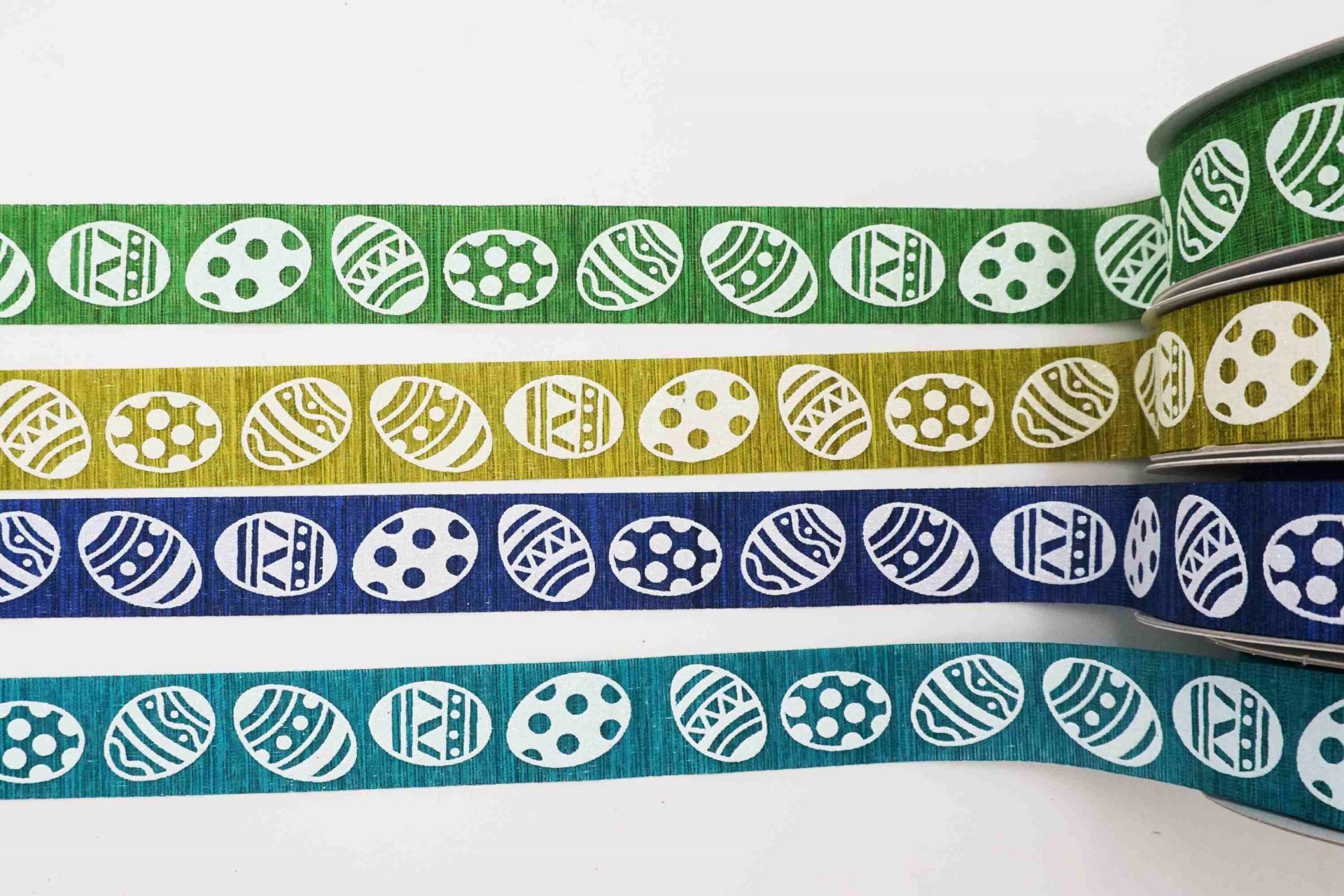 The Easter bunny has hidden enough plain and boring eggs. Not a good painter?
What about wrapping these ribbons to add creative twists!
For the listing, there are six styles of Easter eggs staggeringly arranged, dotted and striped on the ribbons. In order to make them stand out from crowd, we paint the eggs with green, purple, red or white iridescent glitters.
There are 13 different color combos for this grosgrain ribbon. It is available in 7/8" width and is wireless. Custom sizes can always be produced upon request.
Get inspired by the 13 creative Easter egg ideas and recreate your favorites ahead. Your basket is going to steal Sunday's show. Or set up arts and crafts at your Easter gathering for a fun day of Easter egg decorating that everyone will enjoy.
Features
Achievable in 13 color combinations
Easter & Spring decorations
Wide applications: decoration for party, birthday, balloon sealing ribbon, gifts package, etc.
Durability
Specification
# PR4243

Fabric type and fiber content:
grosgrain - 100% Polyester
Size:
INCH
MM
7/8"
21mm
Wired:
no
Edge:
cut
Color:
PR4243-2-1-white/green
PR4243-1-1B-ivory/green
PR4243-3-1-ivory/purple
PR4243-3-13-aqua/purple
PR4243-4-1-ivory/red
PR4243-4-8-orange/red
PR4243-1-1-ivory/white
PR4243-1-8-orange/white
PR4243-1-13-aqua/white
PR4243-1-19-olive green/white
PR4243-1-14- turquoise/white
PR4243-1-18-navy/white
PR4243-1-11-green/white
Photo Gallery

Files Download

---

Other News
Applications
Gift wrapping
Gift bags
Bows
Craft project
Home décor
Wreath design
Floral arrangement
Toys
Accessories
All decoration needs
Press Release
Newly launched! Send your inquiry now~

Come and check out our new and wide range of ribbons for 2018 Christmas! New designs, new fabrics, new inspirations for all decorating needs!

Read More