Elegant Poinsettia Ribbon
KF5203
There are specific plants that play crucial and often sphinx-like roles in holiday traditions and celebrations all over the globe.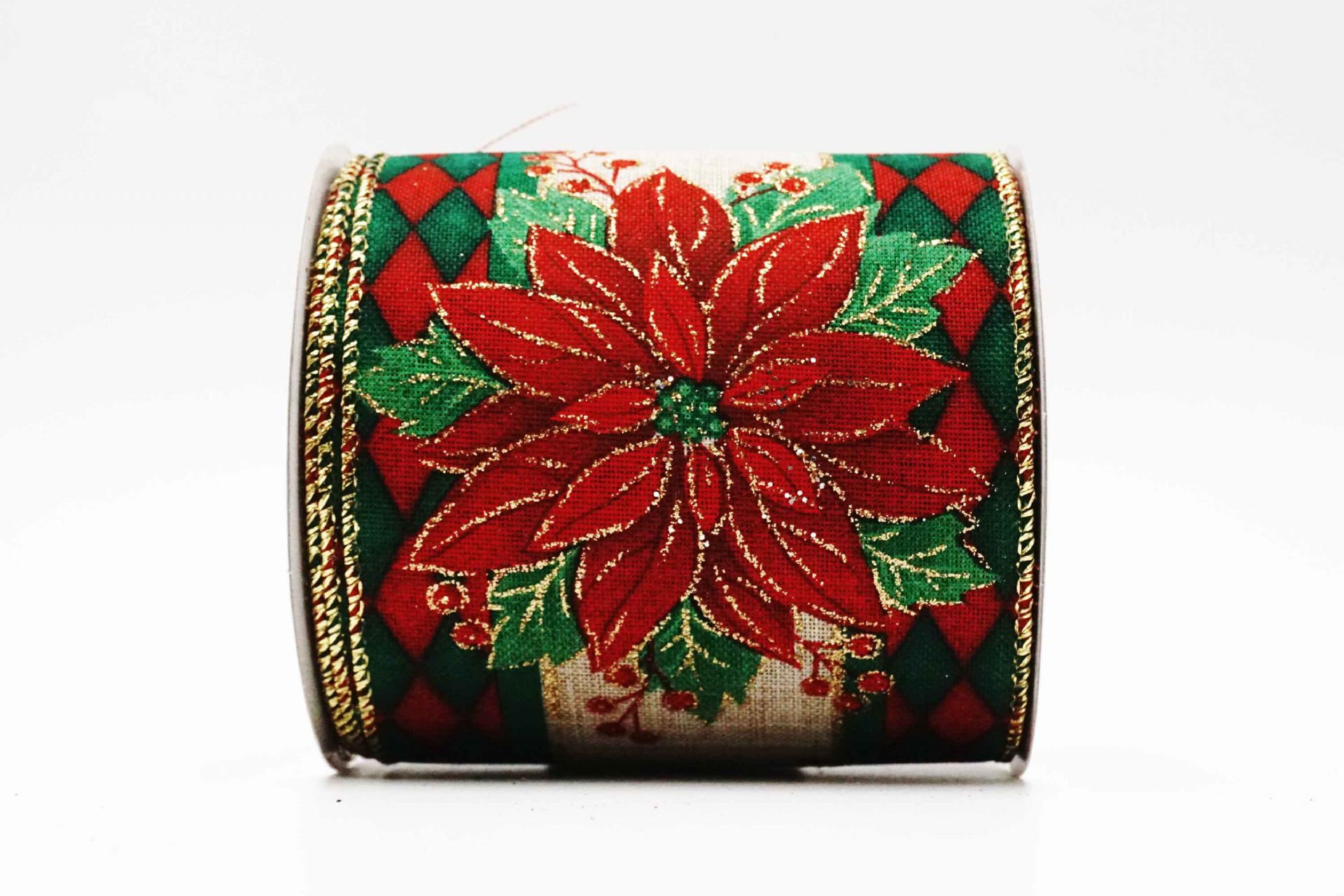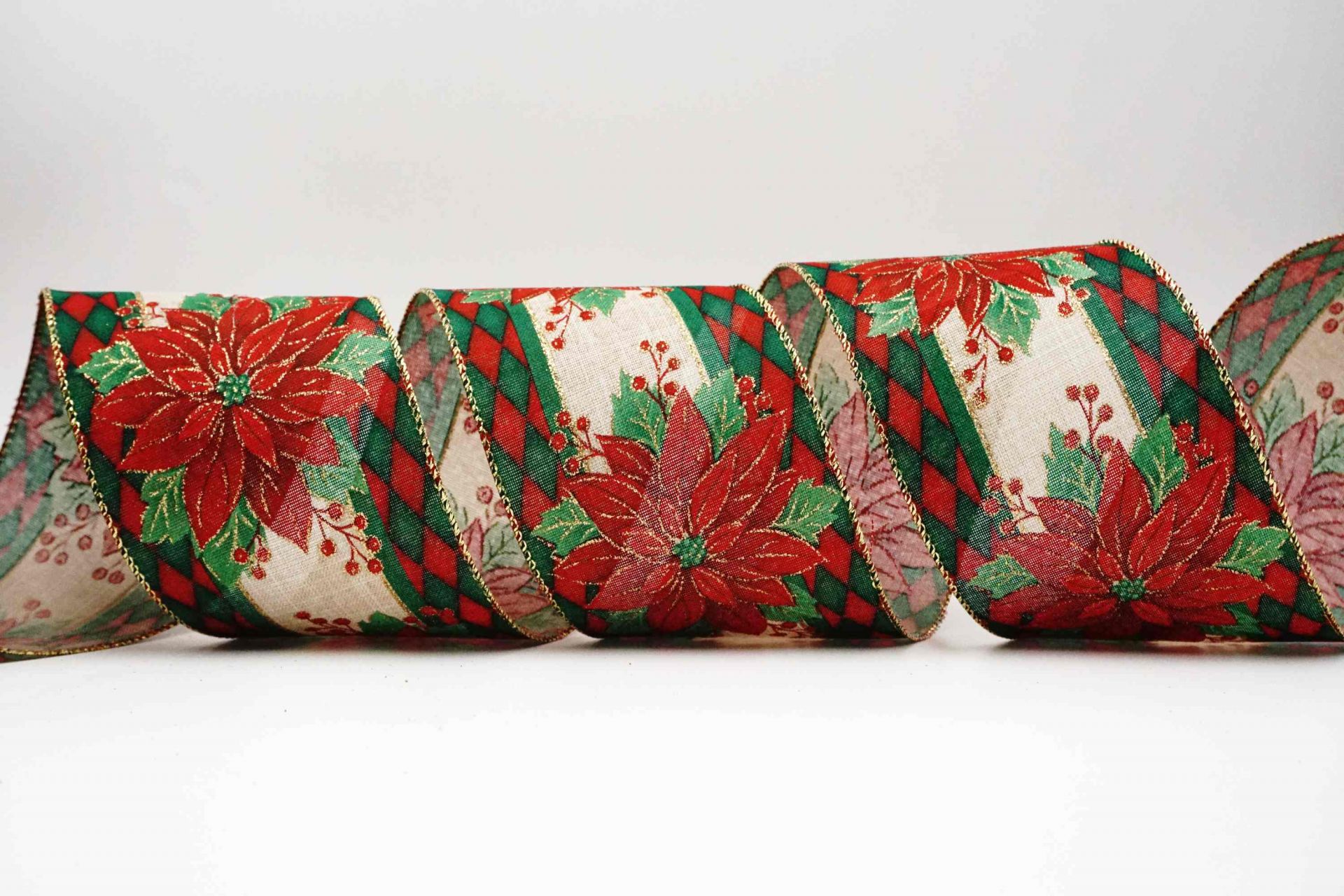 The Poinsettia's story is just as intriguing as others, and despite this celebrated plant's significance during the Christmas, its lore remains largely unknown — now.
As legend has it, a young girl named Pepita was journeying to her village to visit the Nativity scene at the church. She did not have sufficient money to purchase a present to give the baby Jesus at the services, however, and so she collected a bundle of weeds to form a bouquet.
She was bothered that she did not have much to offer, but she was comforted by her cousin that "even the most humble gift, given in love, will be appreciated and accepted in His eyes." When she entered the church to offer her present, the bouquet of weeds miraculously turned into a bouquet of beautiful red flowers that the villagers knew as Cuetlaxochitl which is also known as the Poinsettia today.
This aesthetic faux jute ribbon is cut into a specific 4" wide. It uses three base colors and has red and green diamond patterns on the sides for nobility. On the center is featured a huge Poinsettia that is beautifully made, lastly with a touch of golden merrowed edge that makes this ribbon purely elegant.
Features
Christmas decorations
Wide applications
Durable & sturdy
Specification
# KF5203

Fiber content:
faux burlap
Size:
INCH
MM
4"
102mm
Wired:
yes
Edge:
cut
Color:
natural/red/green
Photo Gallery

Related Products

---

Files Download

---

Other News
Applications
Gift wrapping
Christmas decoration
Gift bags
Bows
Craft project
Home décor
Wreath design
Floral design
Food packaging
Toys
Accessories
All decoration needs
Press Release
Newly launched! Send your inquiry now~

Come and check out our new and wide range of ribbons for 2020 Christmas! New designs, new fabrics, new inspirations for all decorating needs!

Read More