Fill the Hearts Ribbon
PR4232
Hearts being filled by red, white and gold colors on faux burlap and grosgrain, with dots edging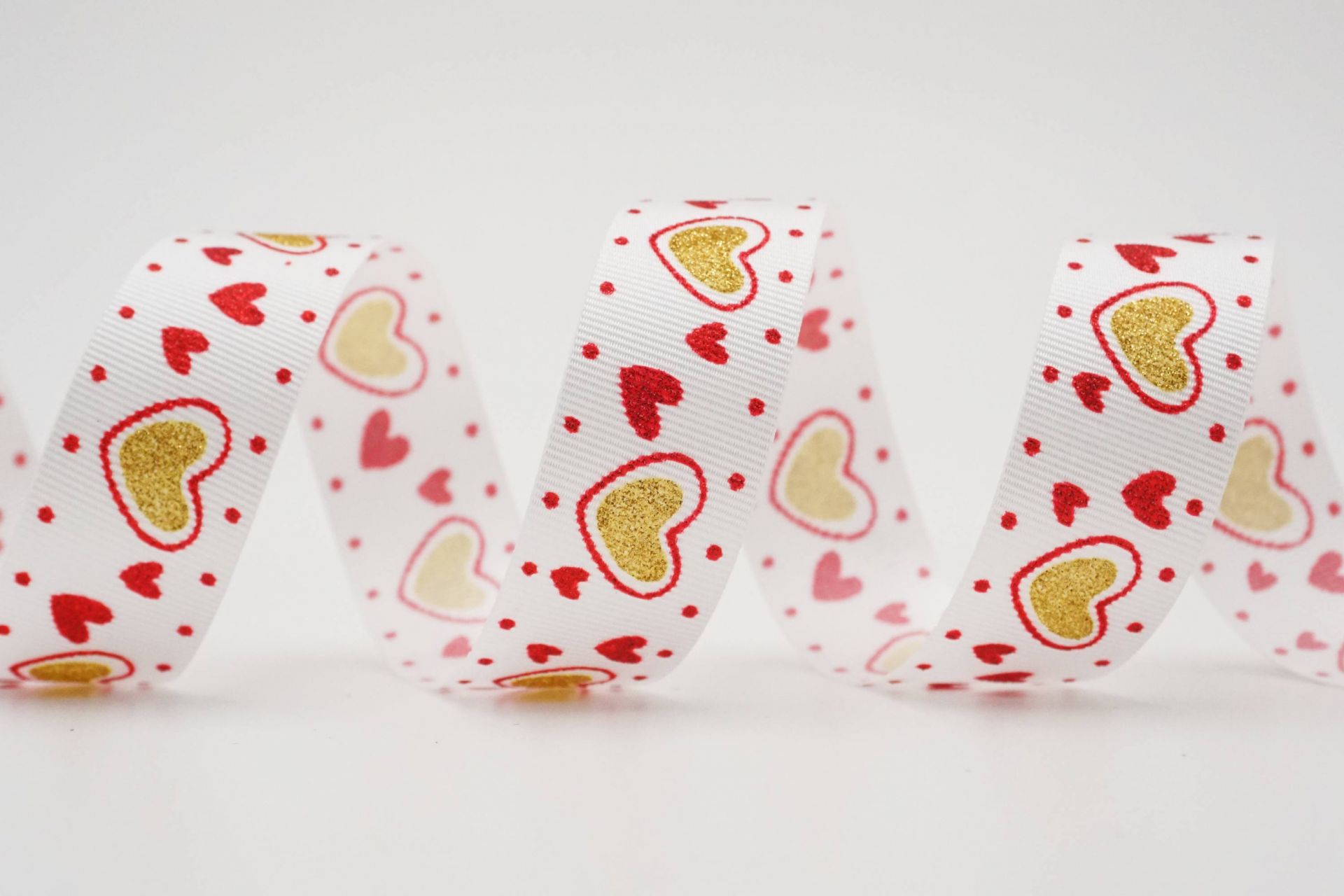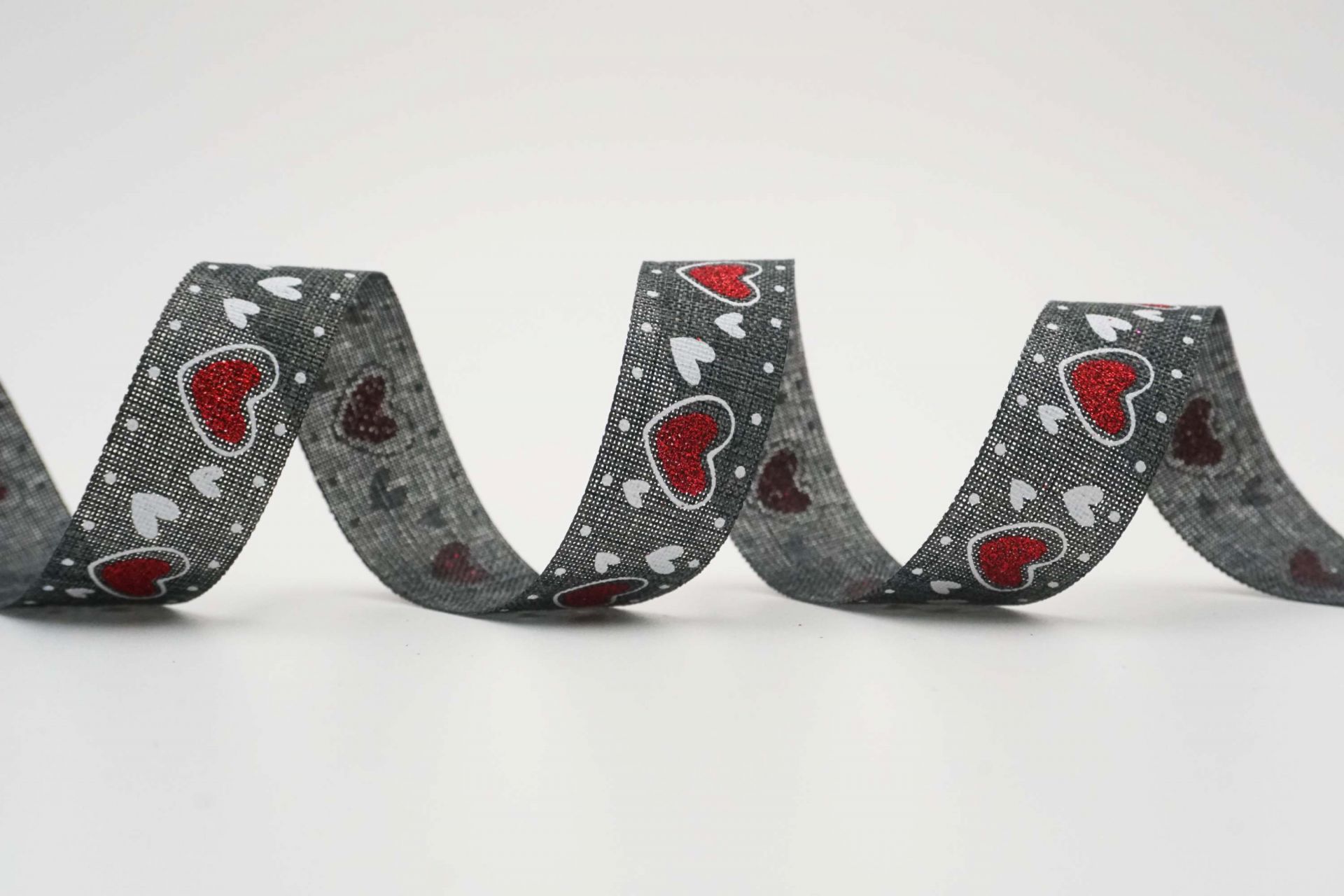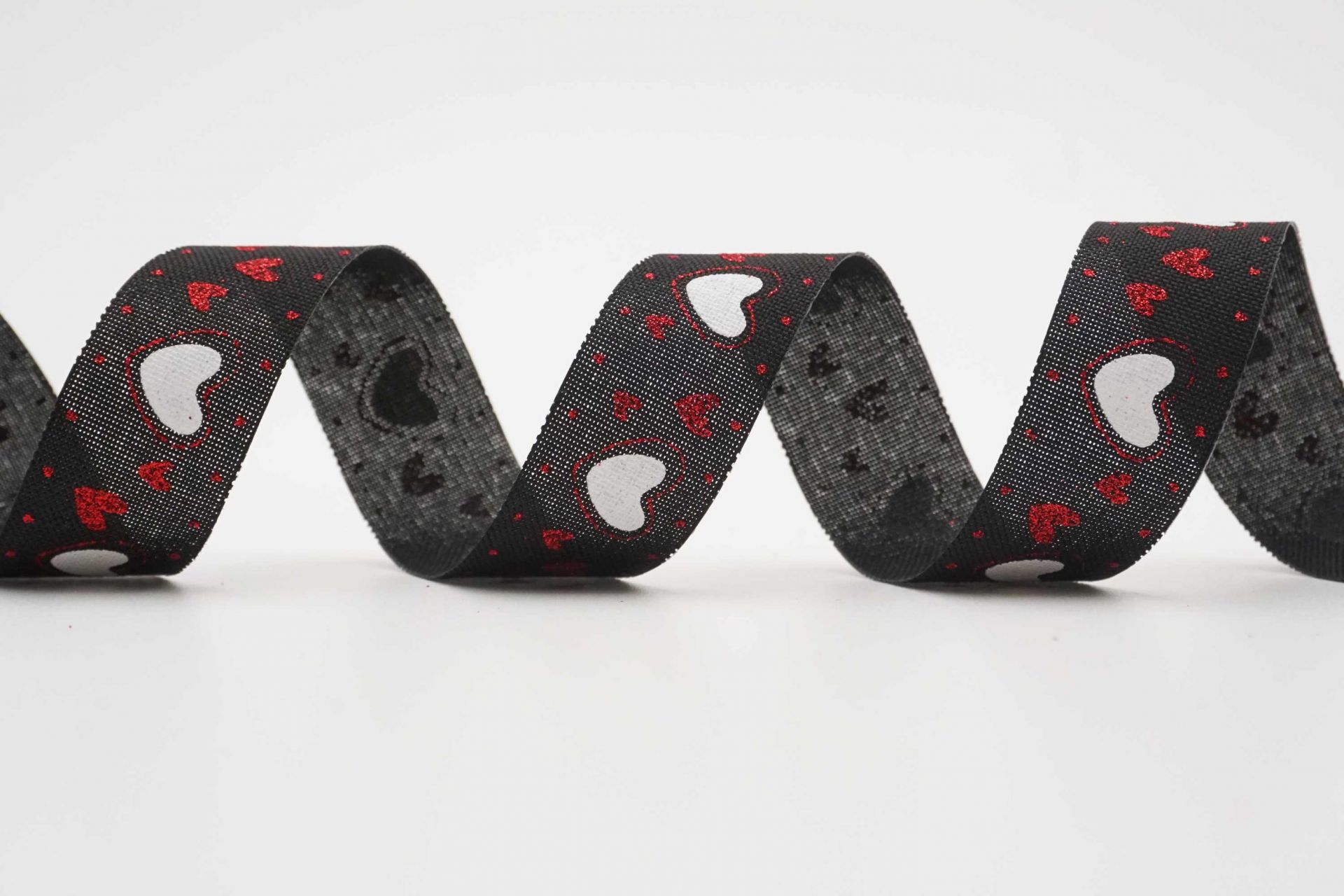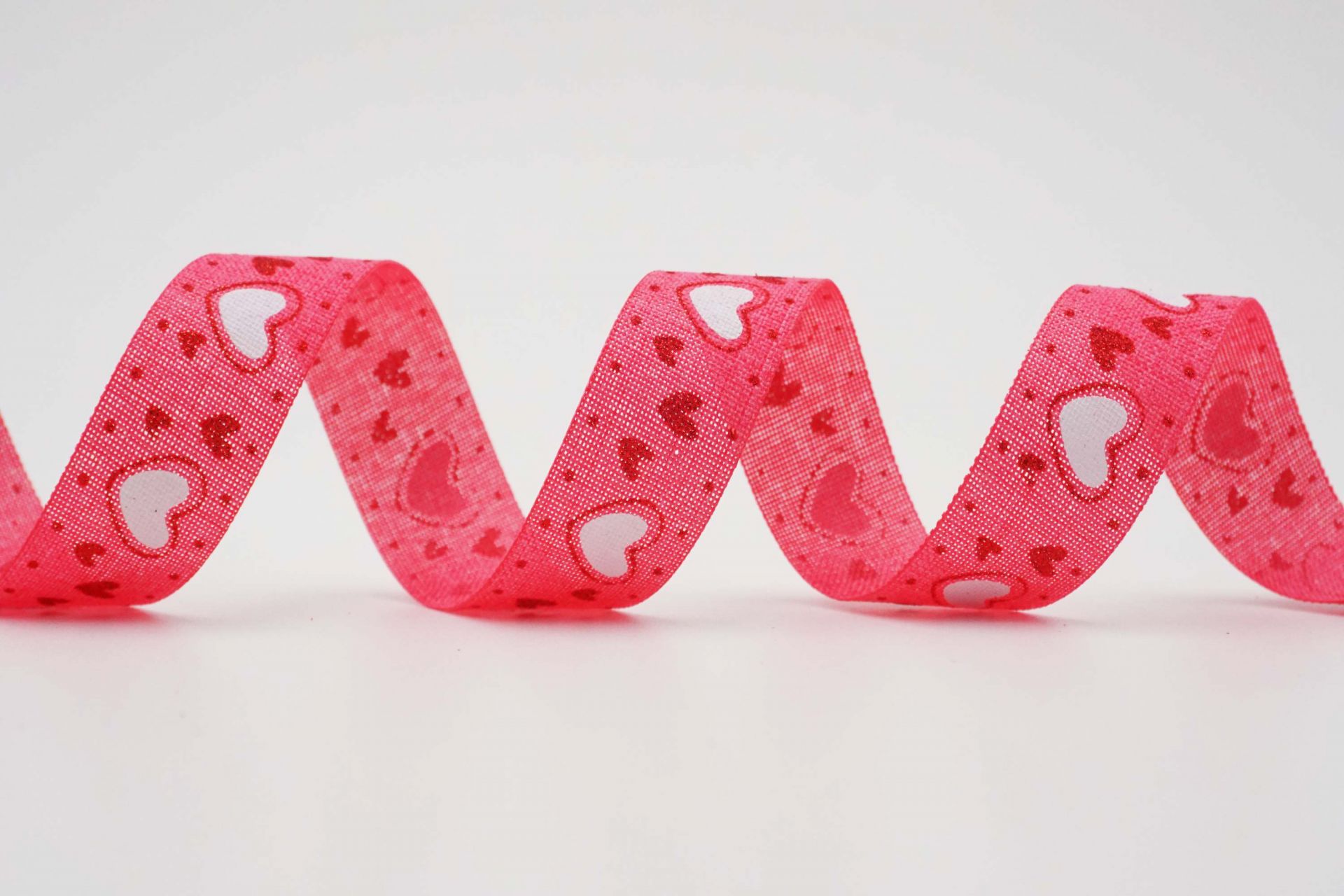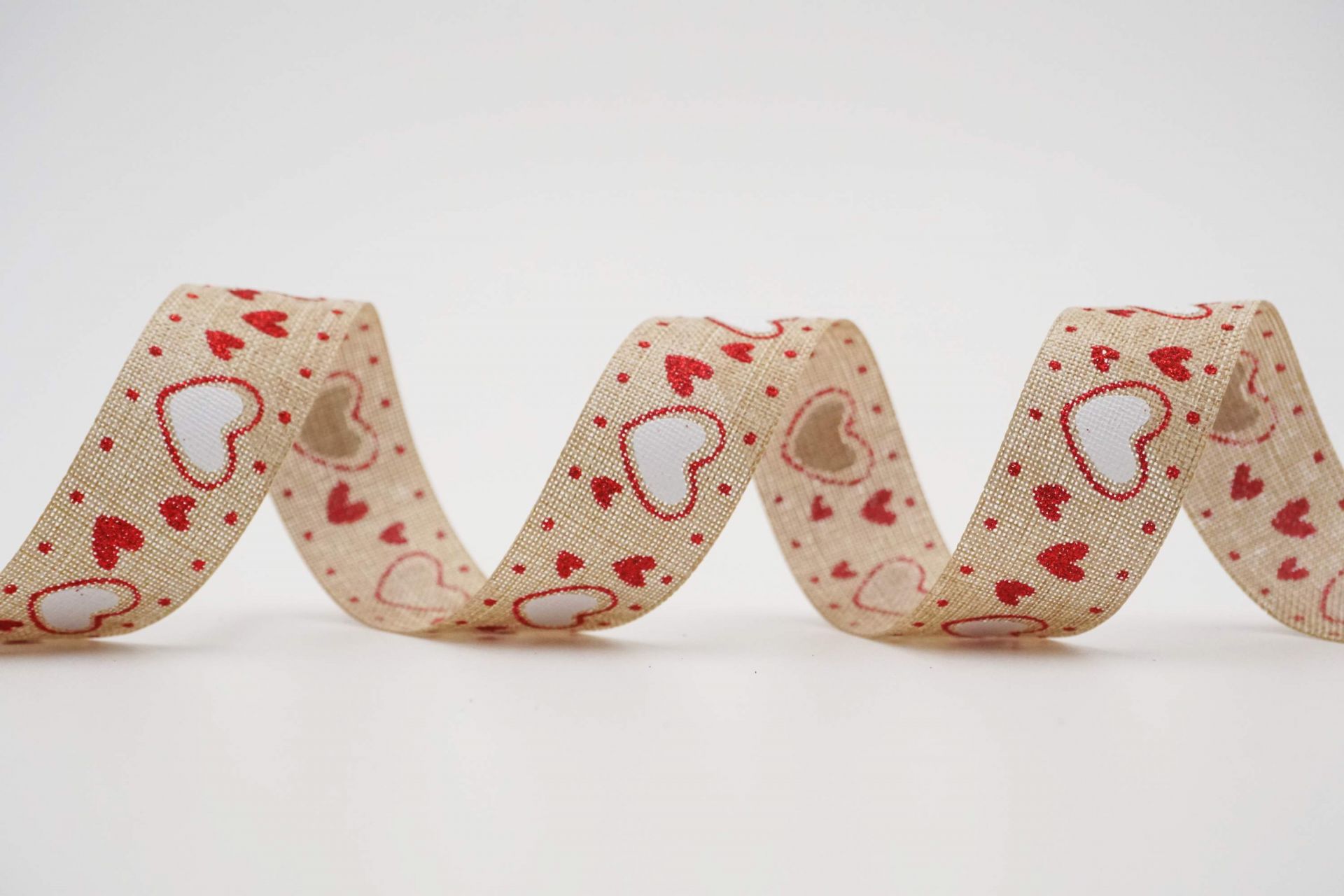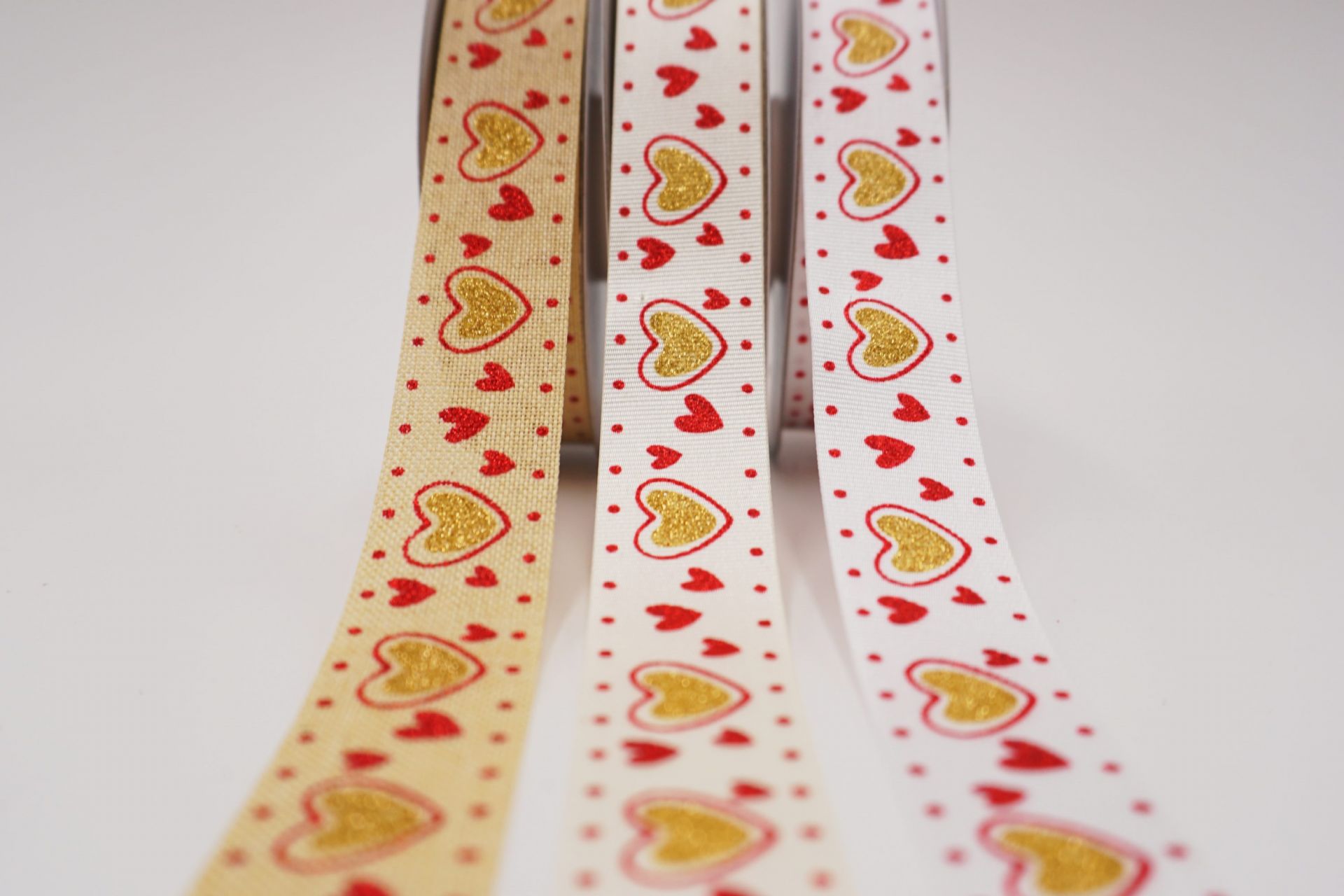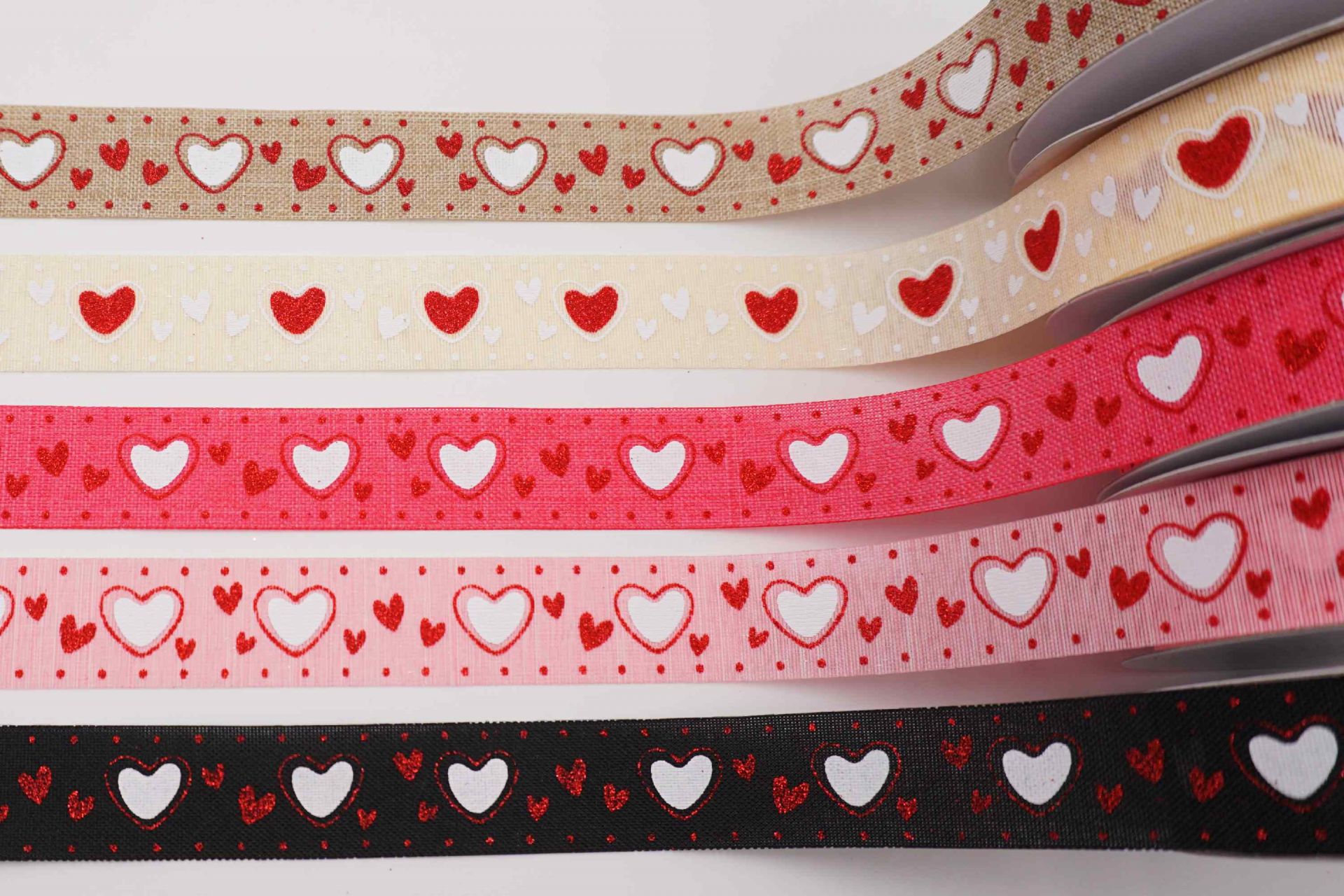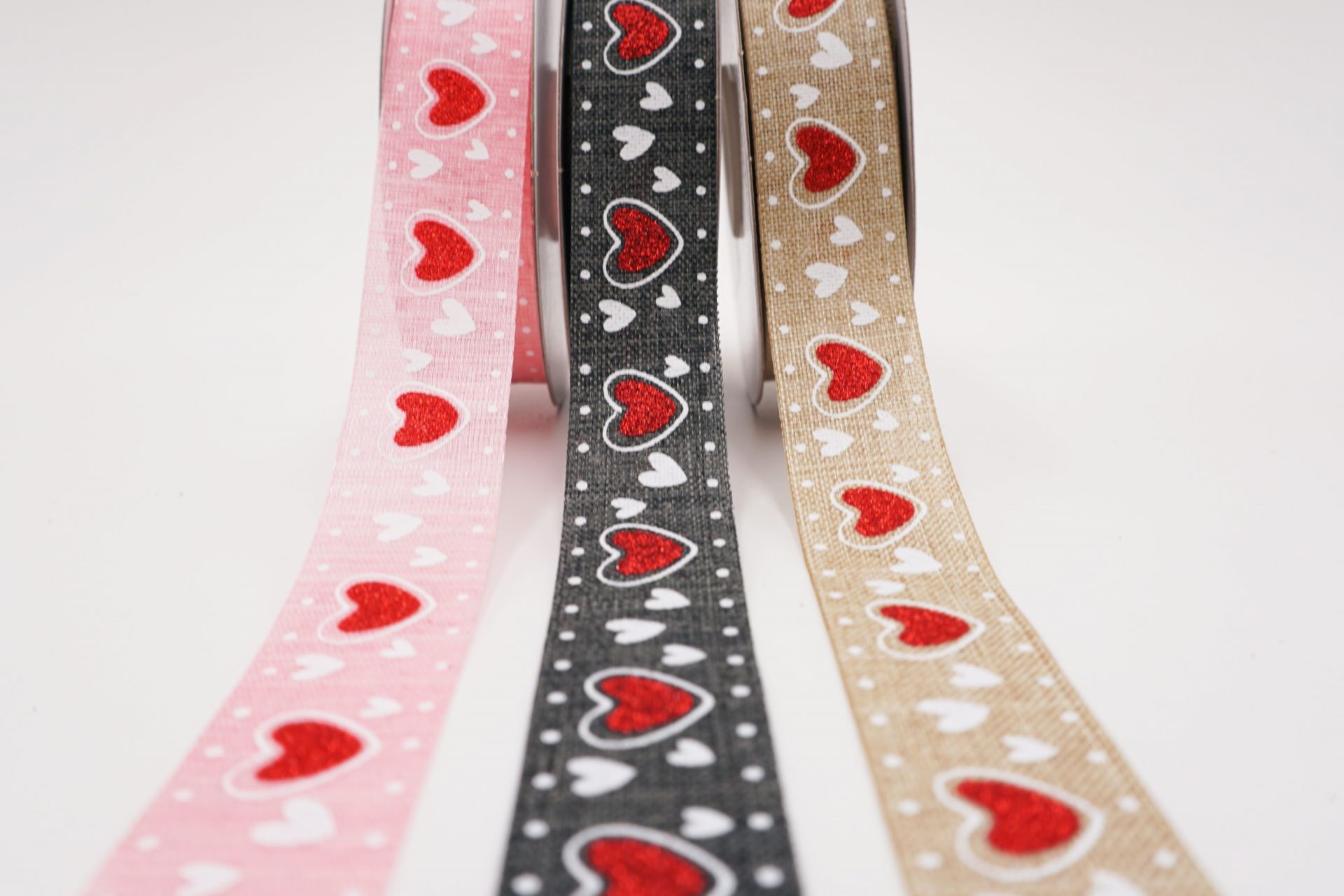 What do you think is the thing that fills a heart? Maybe you have the same answer with us; it is the love from others and the love from self.
Therefore, we print hearts to fill up hearts.
There aren't many colors in this listing, but it creates a really colorful look. Adorable hearts of many sizes are dispersed everywhere but not messy. The whole design is just childlike and adorable.
This listing is printed on faux burlap and grosgrain. It can be divided into two styles because there are both glittery and matte "fillers".
When red and gold hearts sparkle inside the bigger ones, a passionate and noble feeling is built.
If you are looking for a low-profile style, how about the combination of matte gold/white and glittery red? The small shimmers embellish the whole.
On both sides of the ribbon, there are small dots neatly in line. They are the key elements that make this listing so lovely and vivid.
The ribbon is wireless with 7/8" width. Custom sizes can be produced upon request. It is the magic that makes a simple present so different. Don't miss the good chance to show your love this Valentine's Day!
Features
Available in 15 color options
Valentine's Day decorations
Multi-application: decoration for party, birthday, wedding ceremony, Valentine's Day, balloon sealing ribbon, gifts wrapper, etc.
Durability
Specification
# PR4232

Fabric type and fiber content:
faux burlap - 100% Polyester
Size:
INCH
MM
7/8"
21mm
Wired:
no
Edge:
cut
Color:
PR4232-1-30-hot pink
PR4232-1-55-natural
PR4232-1-54-black
PR4232-2-30-pink
PR4232-3-2-ivory
PR4232-3-16-beige
PR4232-4-55-natural
PR4232-4-53-black
# PR4232

Fabric type and fiber content:
grosgrain - 100% Polyester
Size:
INCH
MM
7/8"
21mm
Wired:
no
Edge:
cut
Color:
PR4232-1-4-pink/white
PR4232-2-1-white
PR4232-2-2-ivory
PR4232-3-1-white
PR4232-4-1-ivory
PR4232-4-4-pink
PR4232-4-6-red
Photo Gallery

Files Download

---

Other News
Applications
Gift wrapping
Gift bags
Bows
Craft project
Home décor
Wreath design
Floral arrangement
Parties
Toys
Accessories
All decoration needs
Press Release
Newly launched! Send your inquiry now~

Come and check out our new and wide range of ribbons for 2020 Christmas! New designs, new fabrics, new inspirations for all decorating needs!

Read More