Five-color Plaid Ribbon
KF4584
Open-weave plaid ribbon with 5 colors of yarn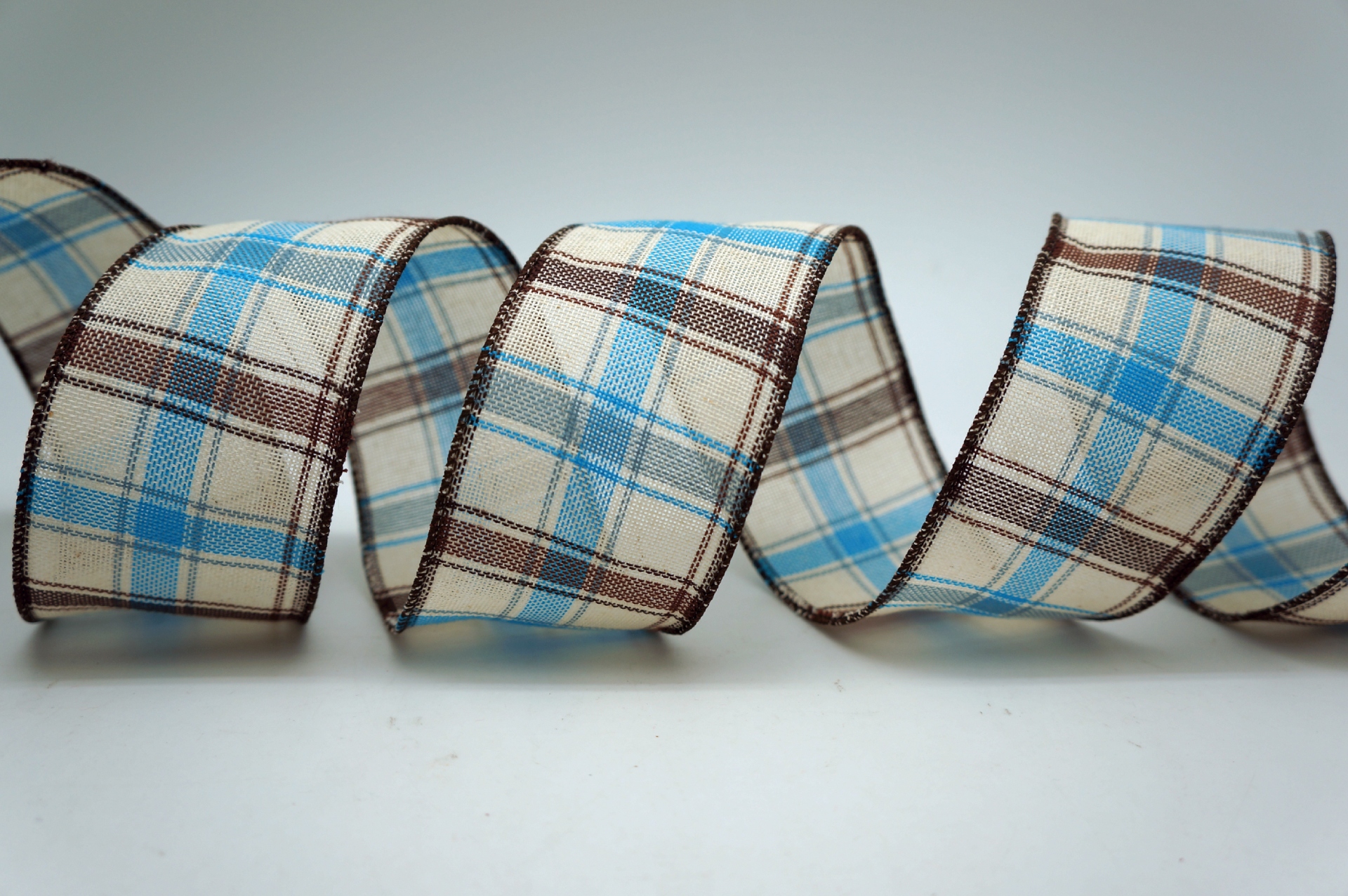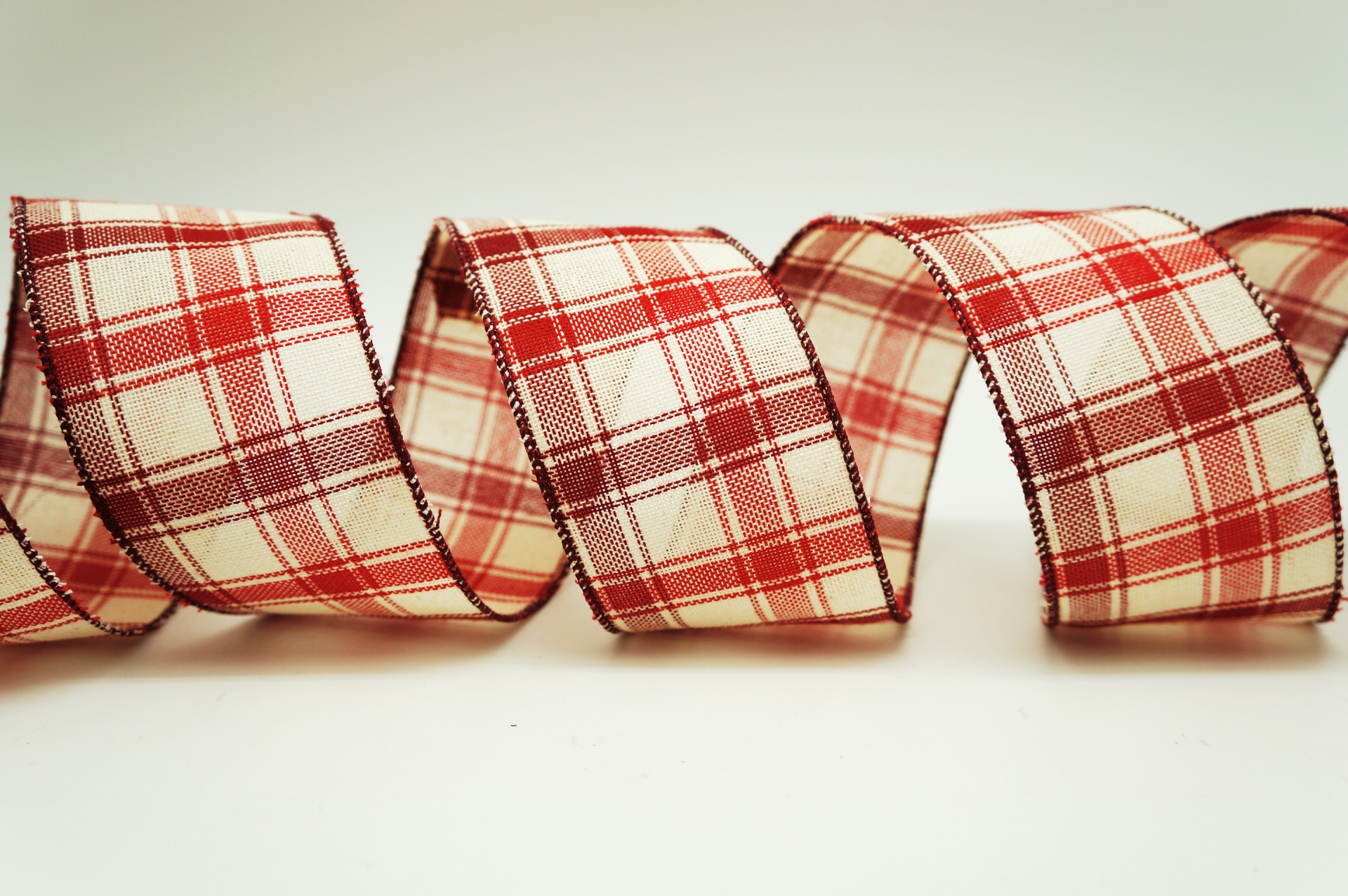 A cotton-look plaid ribbon woven with 5 colors of polyester and cotton yarns. This is a classic pattern that virtually goes with anything. It comes in 2 color combinations that are light brown/dark brown/off-white/blue/greyish blue & different shades of red with off-white.

This ribbon series is available in all sizes from 1-1/2 inch and above. This lovely patterned tartan plaid ribbon has wired edges finished with matte matching thread to help the ribbon maintain its shape and for the bows to hold their shape.
Lovely patterned tartan themed ribbon

There are so many uses for plaid/tartan ribbon. Add a touch of plaid to your home, create table decorations, wrap a special gift with plaid ribbon or just tie it in your hair. It is also perfect for bouquets and wreaths, wedding cakes and table decorations.
Features
Comes in 2 colors
All decorations
Wide applications
Durability
Specification
#KF4584

Fabric type:
woven plaid
Fiber content:
85% POLYESTER 15% COTTON
Size:
INCH
MM
1-1/2"
38mm
2-1/2"
63mm
4"
100mm
Wired:
yes
Selvedge:
cut
Color: 

#4 light brown/dark brown/off-white/blue/greyish blue

#7 different shades of red with off-white
Movies





Photo Gallery

Related Products

KF4598

---

We incorporated gingham with an important holiday icon – reindeer and created this traditional yet festive Christmas ribbon! It features valiantly and spiritedly reindeer heads with antlers in matte off-white color aligned diagonally on gingham fabric. The gingham comes in 3 colors that are beige/red/dark red, beige/emerald & beige/brick red/moss green. This ribbon series is available in all sizes from 1-1/2 inch and above. This reindeer gingham ribbon has wired edges finished with matte matching thread to help the ribbon maintain its shape and for the bows to hold their shape.

---

---

Files Download

---

Other News
Applications
Gift wrapping
Christmas & all decorations
Gift bags
Bows
Wreaths
Garlands
Craft project
Home décor
Floral displays
Food packaging
Toys
Accessories
All decoration needs
Press Release
Newly launched! Send your inquiry now~

Come and check out our new and wide range of ribbons for 2018 Christmas! New designs, new fabrics, new inspirations for all decorating needs!

Read More