Glitter Sheer Wired Ribbon
KF6380,KF6381
A translucent ribbon is adding a few portions of glitter stripes for increasing its style!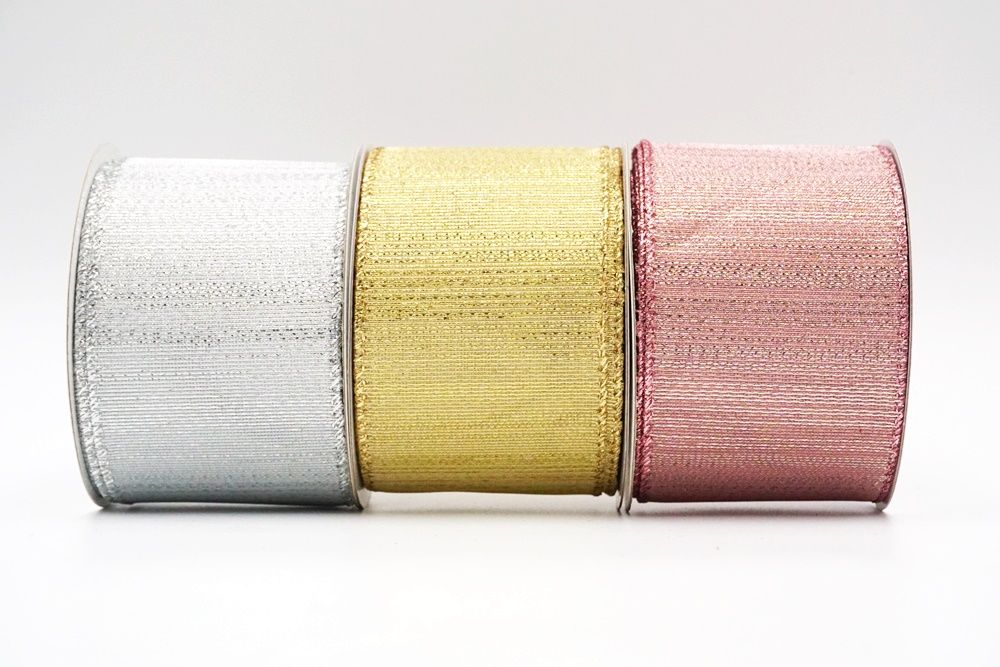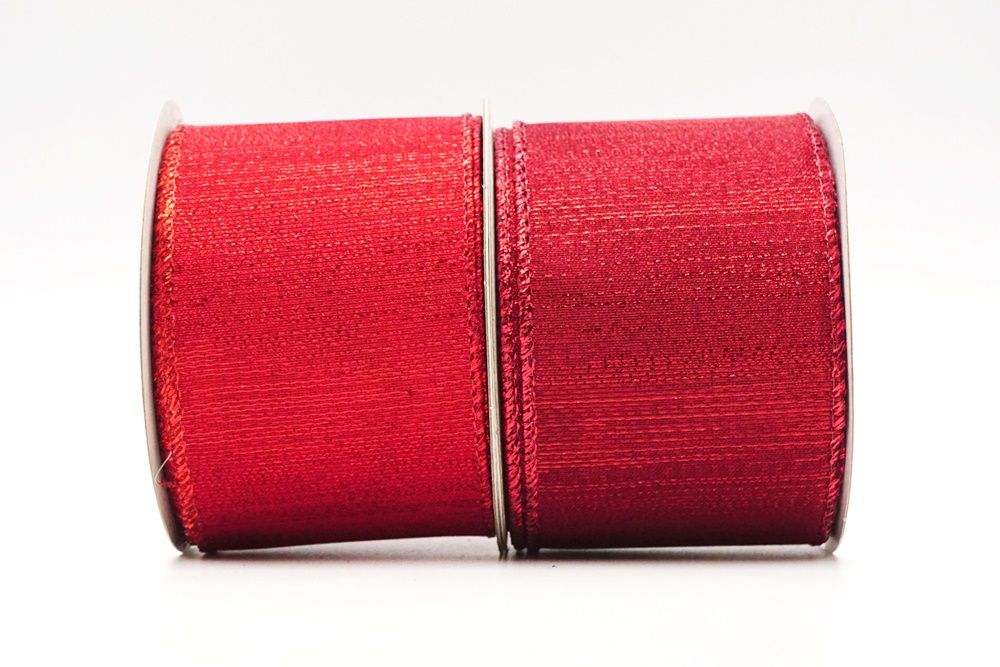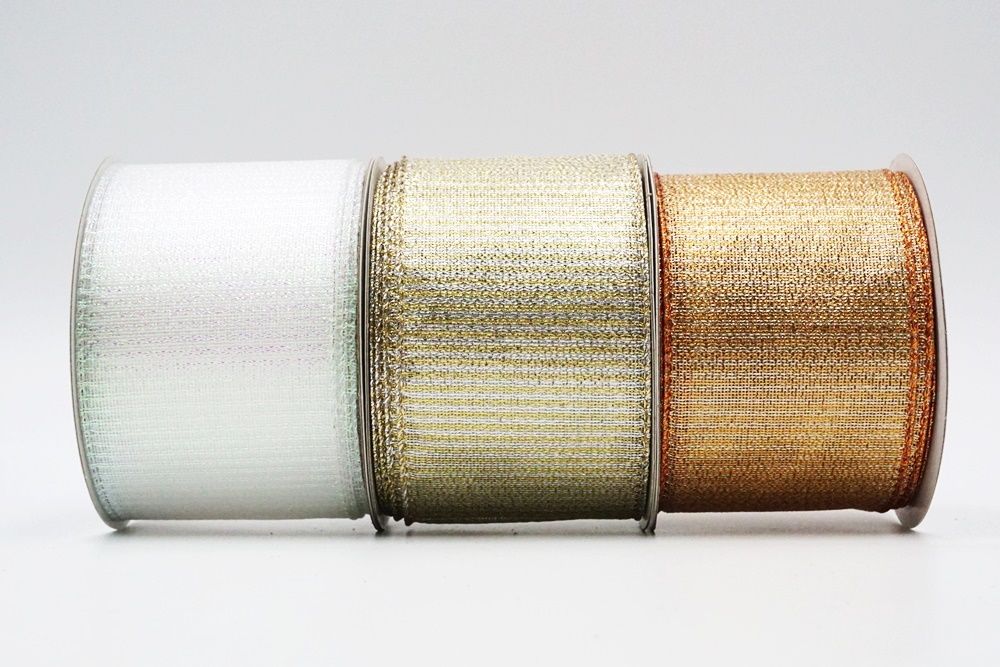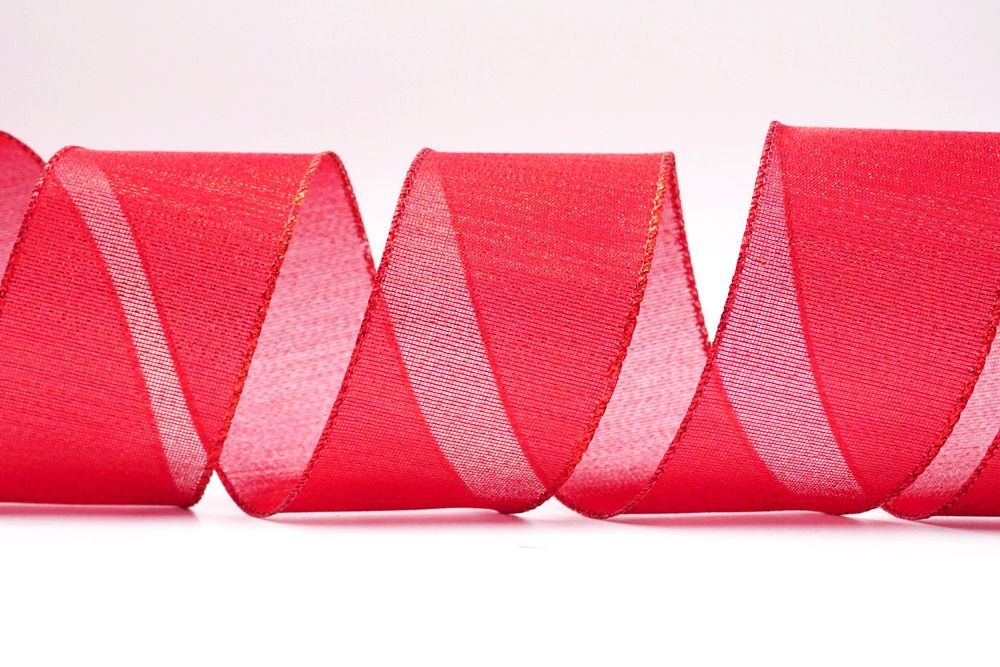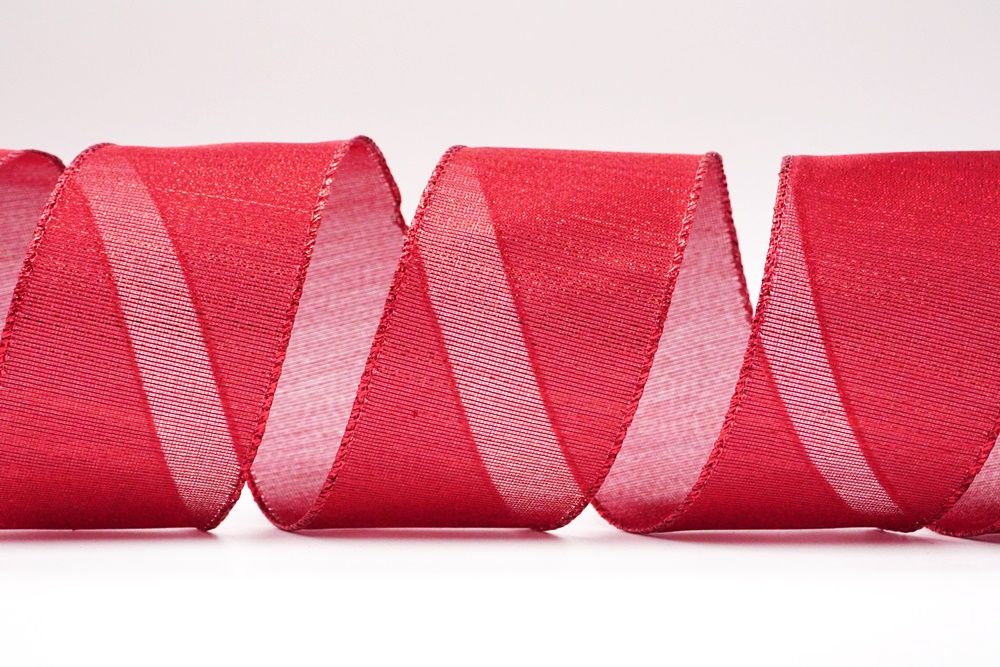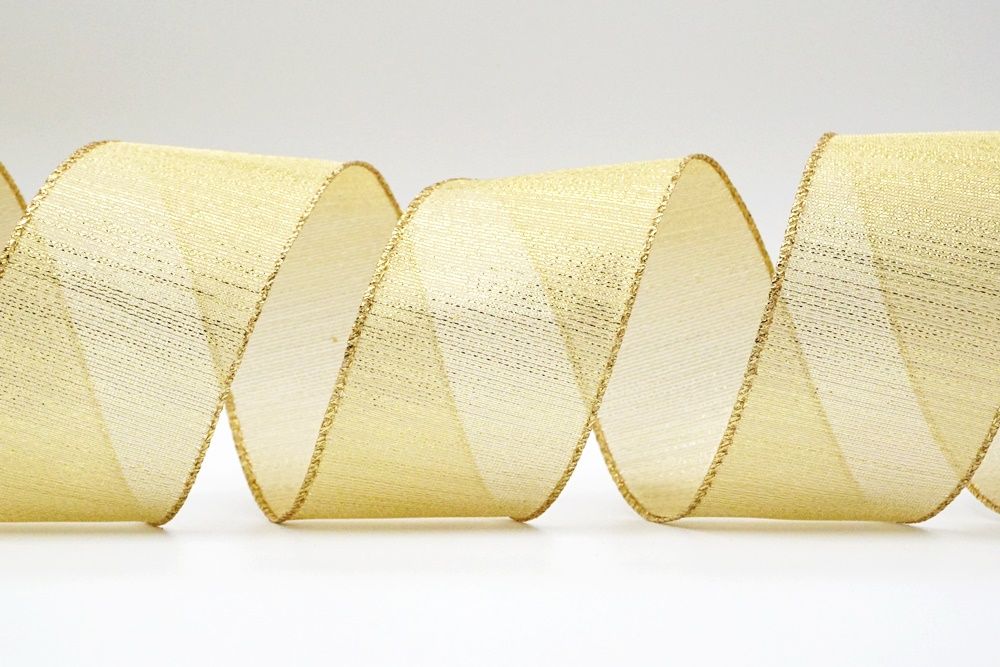 Sometimes less is more! This basic sheer ribbon is perfect for any project that needs ribbon. It has a glistening sheen and wire edges to hold the shape of a bow. This is one of our personal favorites! It's be measuring 2-1/2" wide, which ribbon makes superb bows that will exude nothing but elegance. Available in a variety of colors.

The ribbon also has wiring on the edges to ensure that it retains its shape when used as a bow or garland. We have it in a variety of different colors, and it's shown in the color image list. Use it on wrapped gifts as a large bow. You can also chip in a few more colors to make your presents even more interesting. If you're decorating a venue, you can use it as a centerpiece for tables, a run-through for staircases, and a spiral around the pillars.
Add your creative touch to décor items, gift wrap, gift baskets, and more! This wide sheer ribbon sprinkled with glitter features wired edges finished with metallic thread to help the ribbon maintain its shape.

Do not blame me for not reminding you!!!
These sheer organza ribbons are selling by set, and without any MOQ limited, until while sole out.
Glitter Sheer Wired Ribbon_KF6380G-1&KF6380G-13

Glitter Sheer Wired Ribbon_KF6380GM-5&KF6380GR-7
Glitter Sheer Wired Ribbon_KF6380GU-8&KF6381GN-1

Glitter Sheer Wired Ribbon_KF6381GV-2&KF6381GZ-13

More to find below photo booth!
Features
Christmas decorations
Wide applications
Durable & sturdy
Specification
# KF6380

Fabric type:
metallic fabric
Fiber content:
50%metallic 40%nylon 10%polyester
Size:
INCH
MM
2 1/2"
63mm
Wired:
yes
Edge:
cut & merrow
Color:
Silver/Yellow/Pink/Red
# KF6381

Fabric type:

metallic fabric

Fiber content:

50%metallic 50%nylon

Size:
INCH
MM
2 1/2"
63mm
Wired:
yes
Edge:
cut & merrow
Color:

White/Gold/Orange
Photo Gallery

Related Products

---

Files Download

---
Applications
Gift wrapping
Christmas decoration
Holiday decoration
Fall season decoration
Gift bags
Bows
Craft project
Home décor
Wreath design
Floral design
Accessories
All decoration needs
Press Release
Coming soon! Click and download the newest E catalog!

Come and check out our new and wide range of ribbons for 2022 Spring season! New designs, new fabrics, new inspirations for all decorating needs!

Read More