Hanging Christmas Ornaments Ribbon
KF6798~KF6801,KF6778~KF6781,KF6681.KF6682,KF6620~KF6622
The classic designs and colors combinations of ribbons make the house full cozy vibe.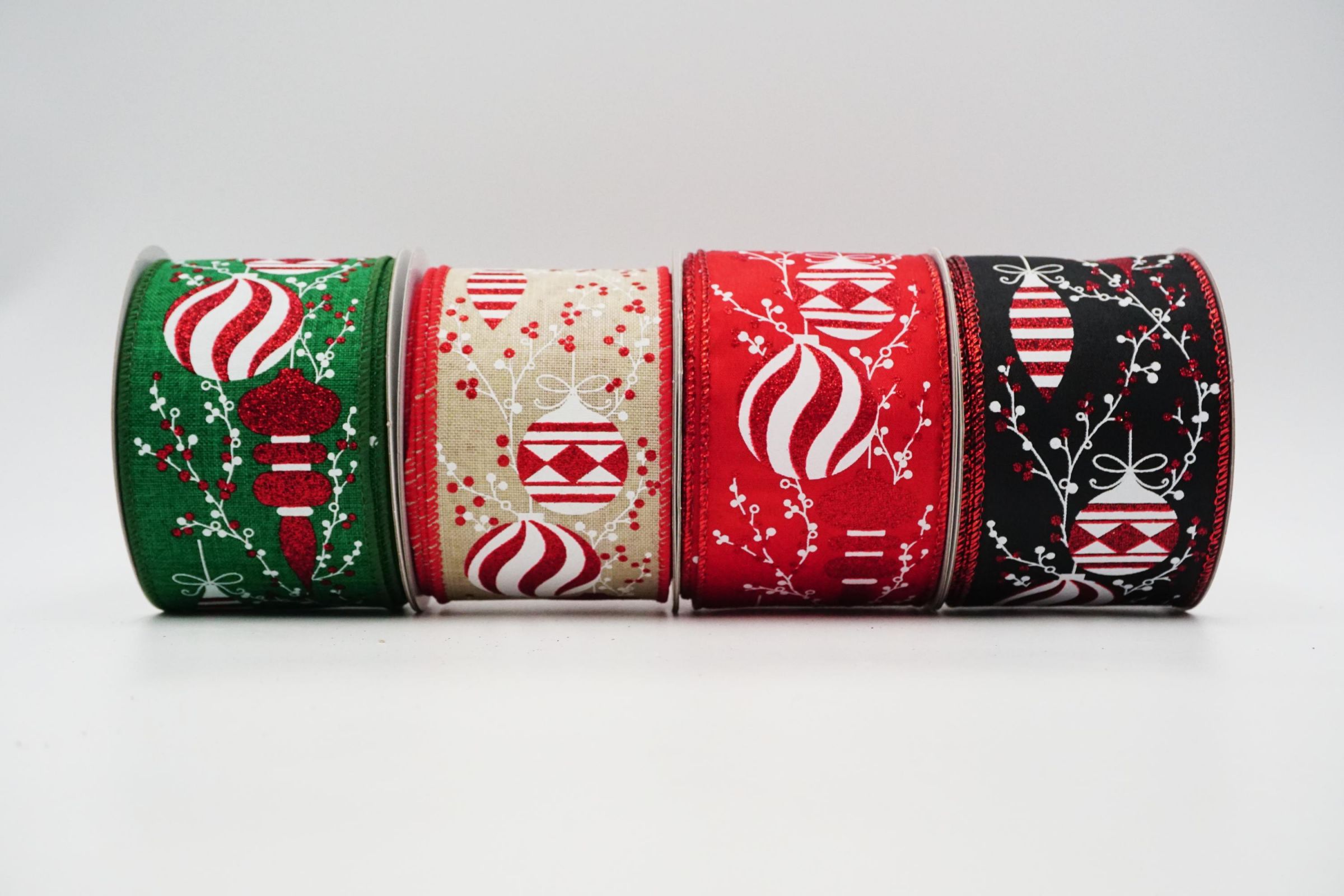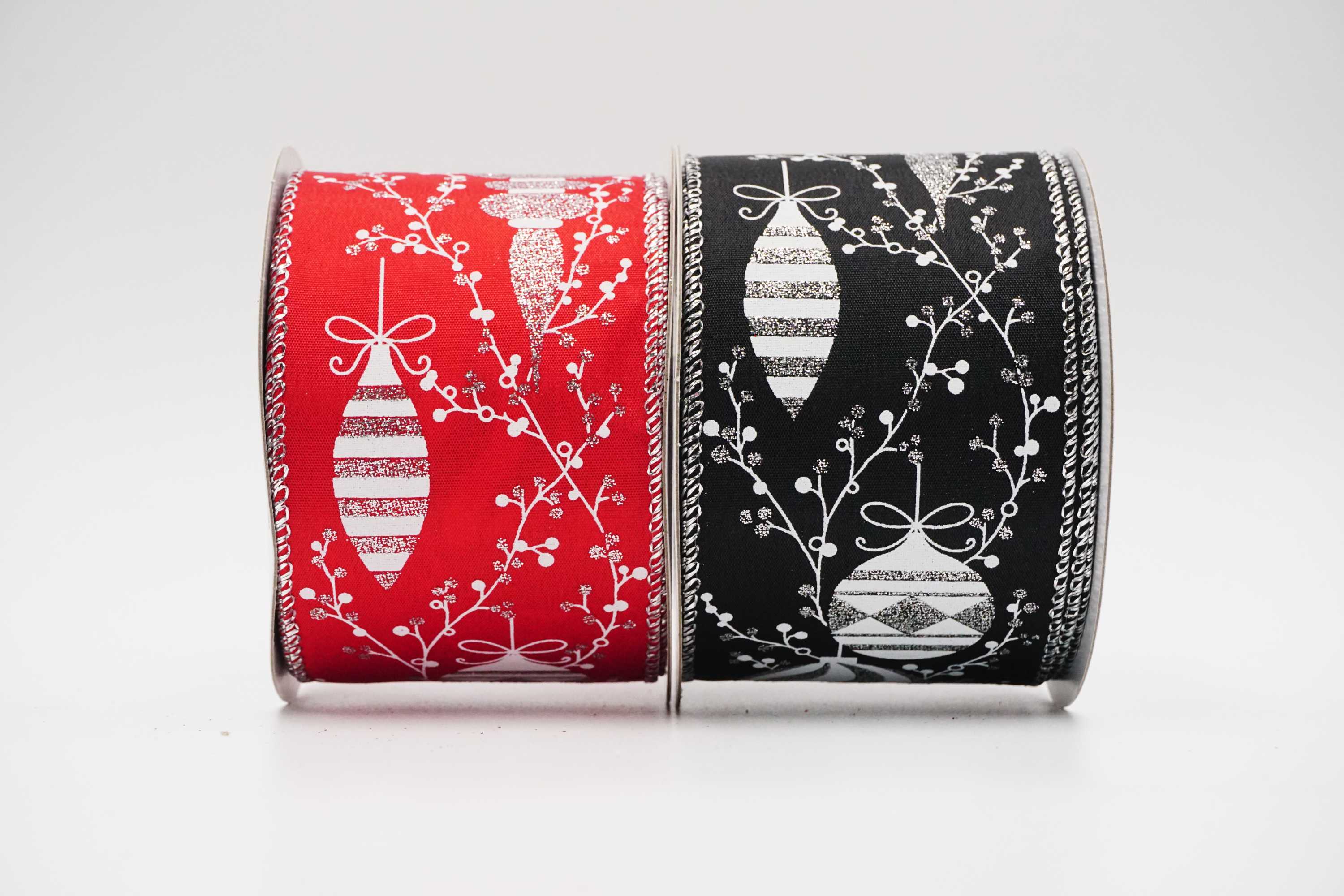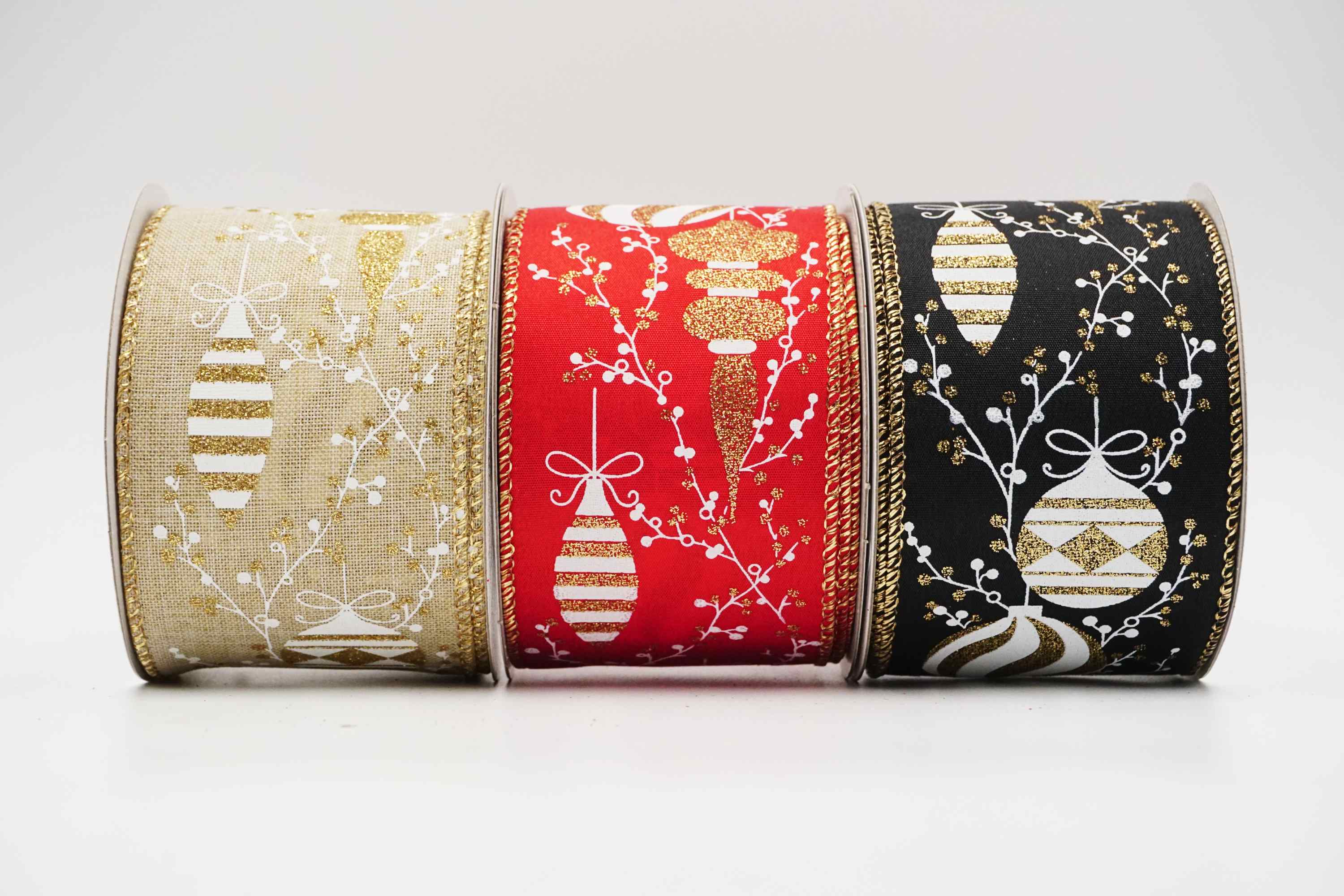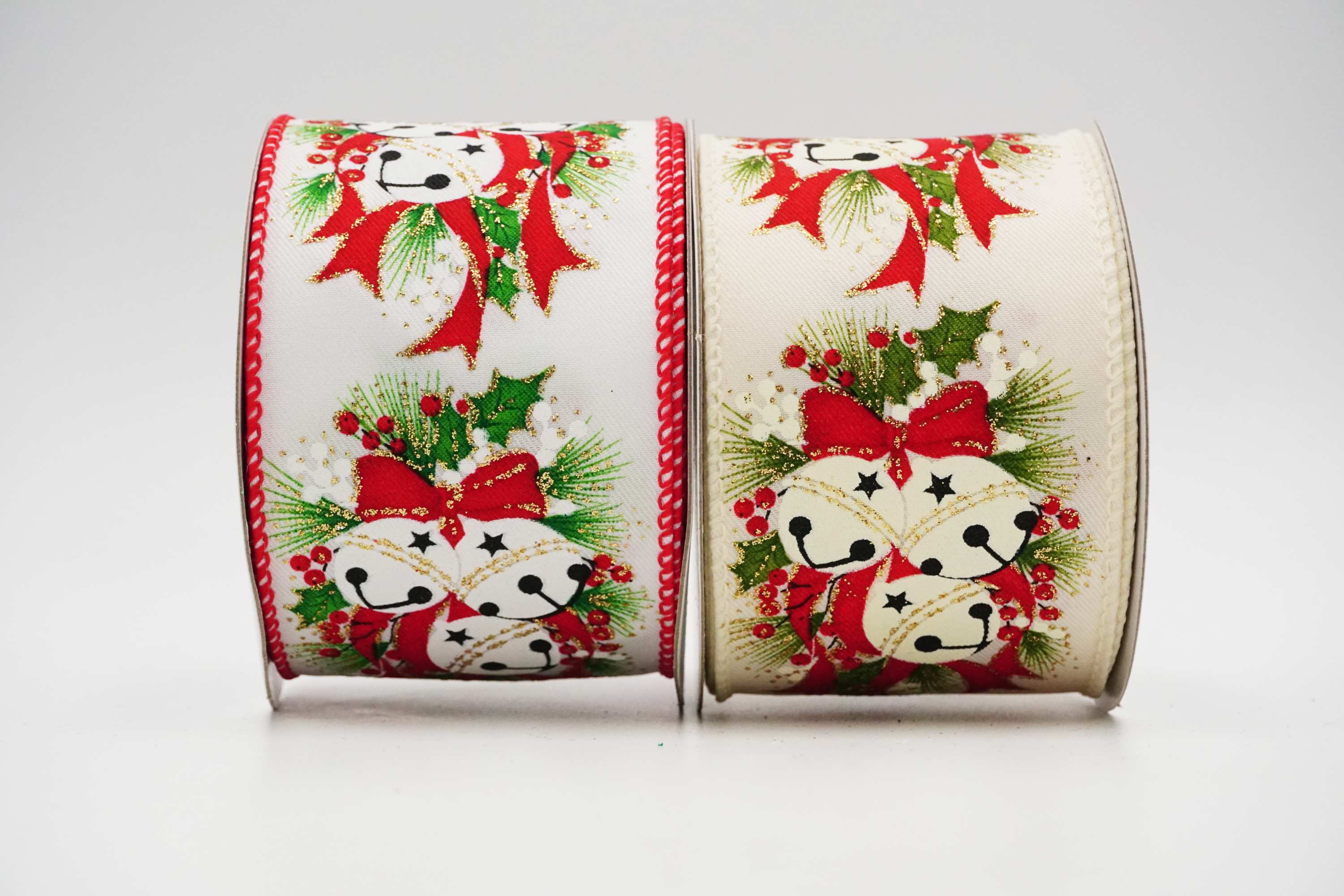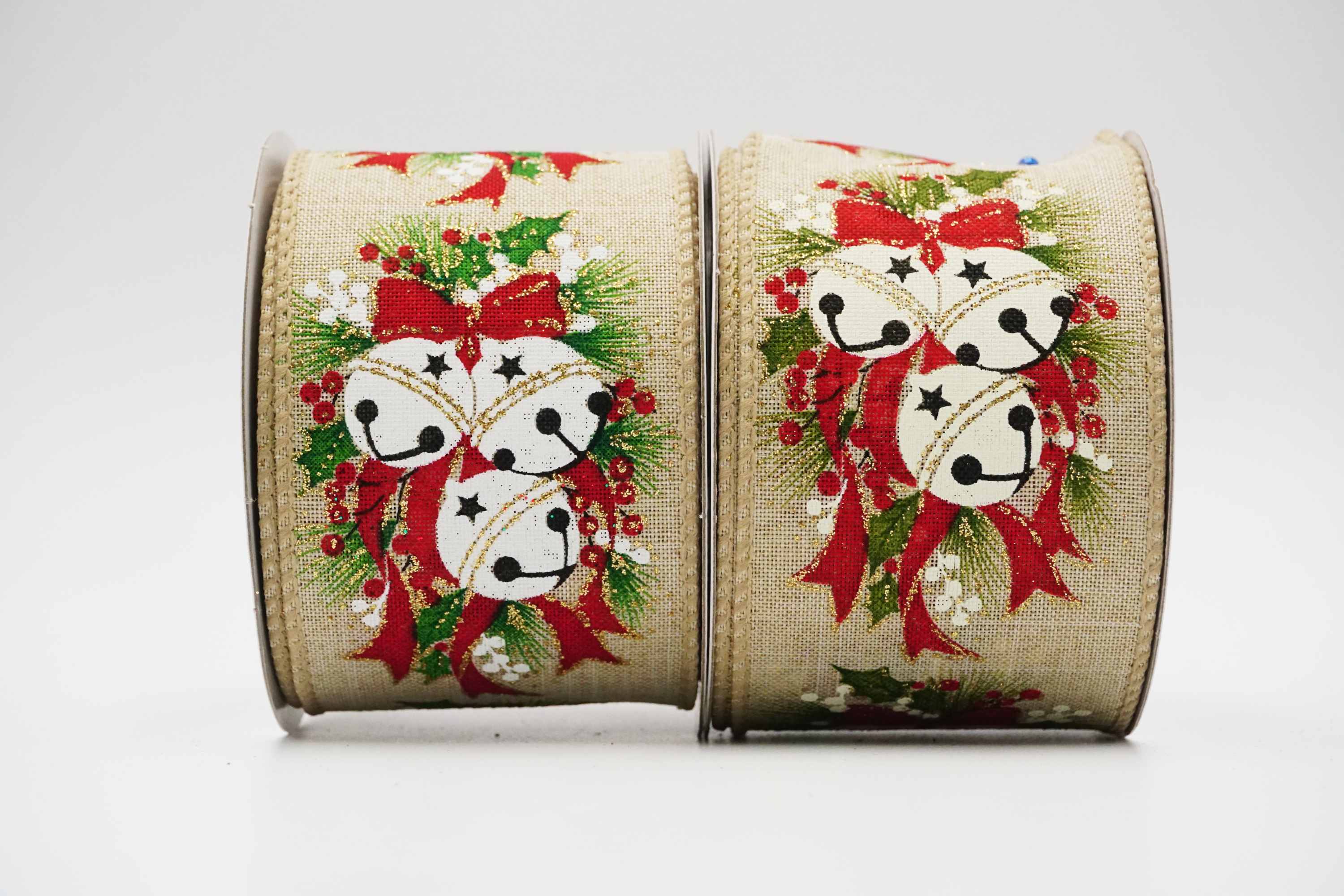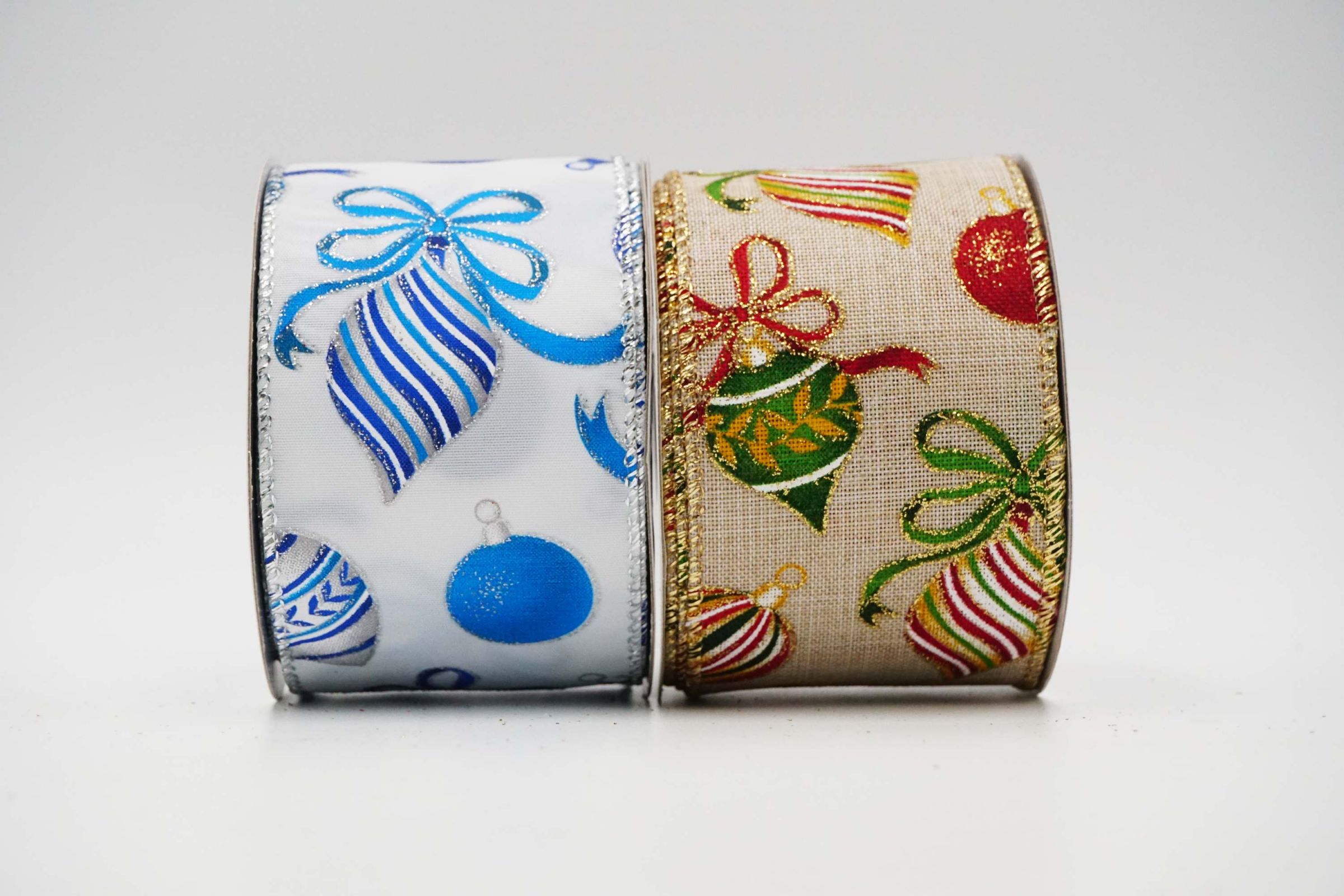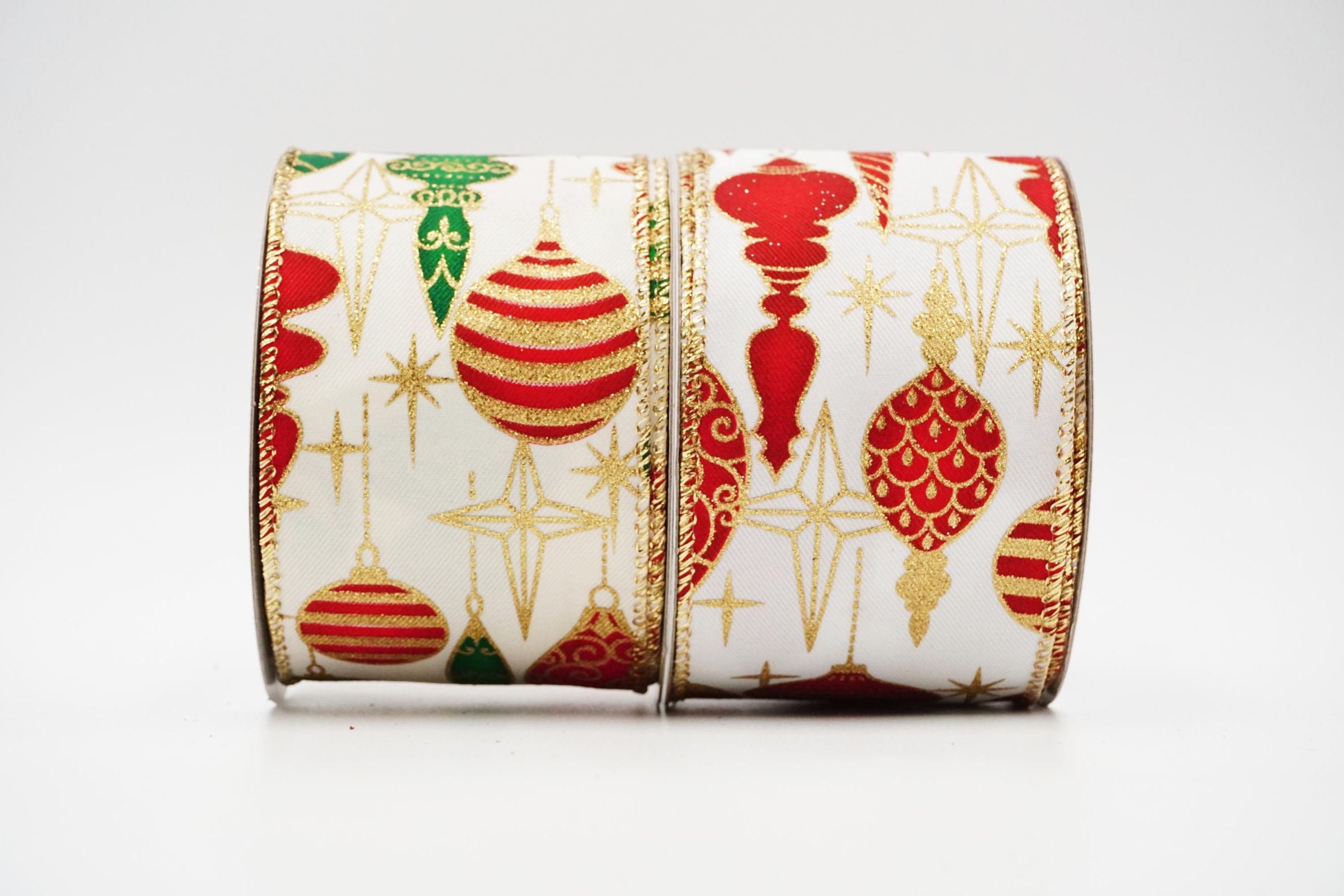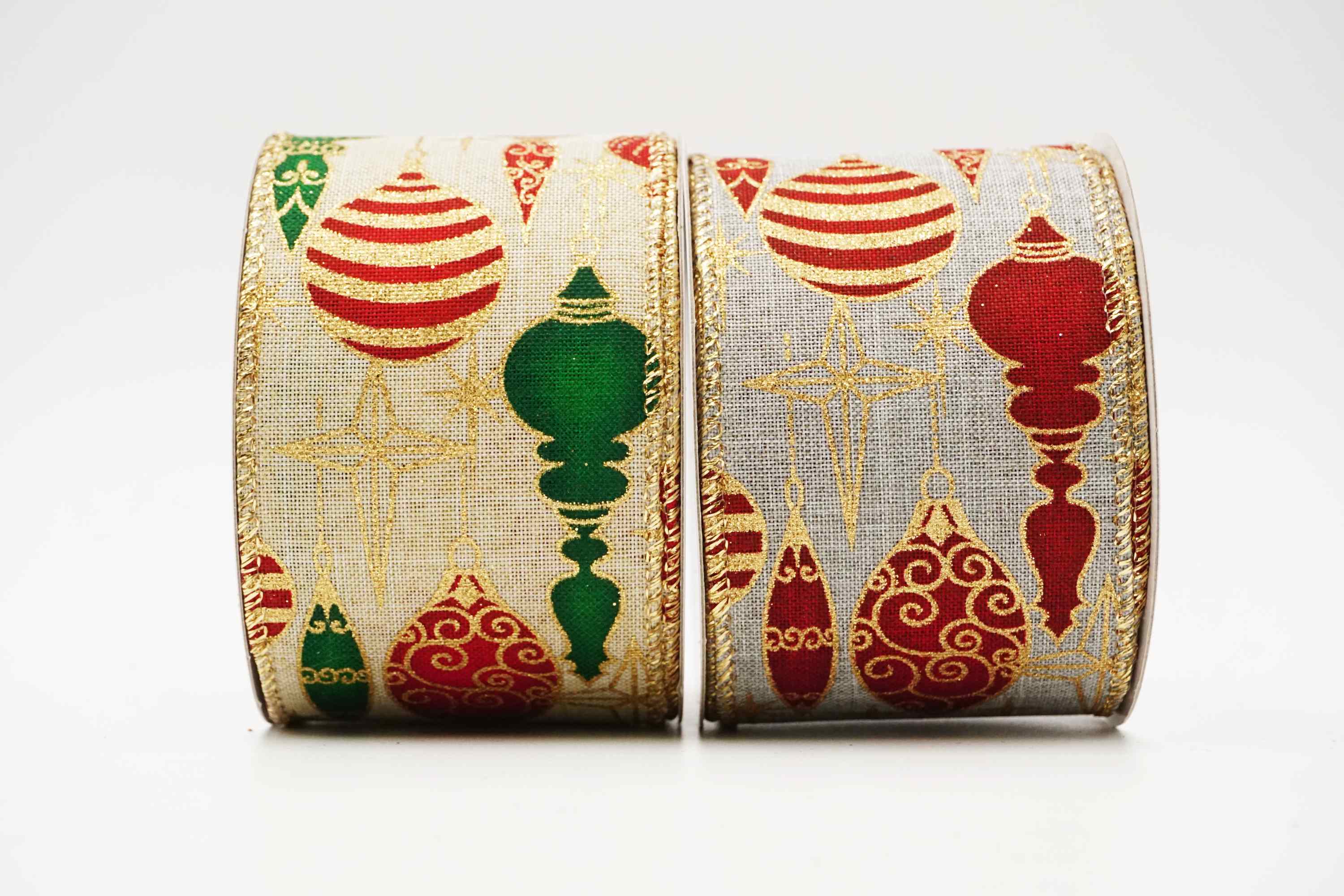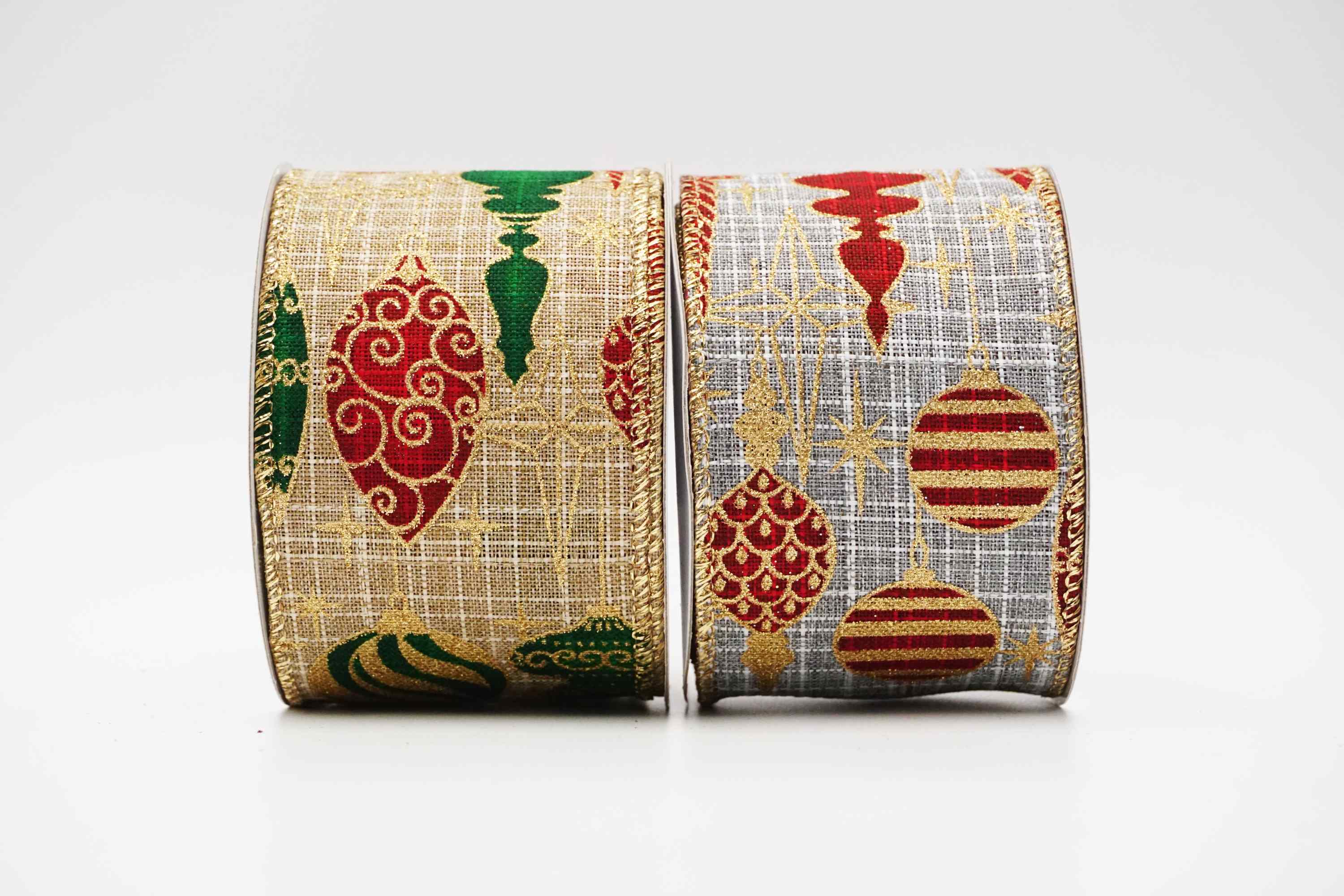 These are our new Christmas ornaments ribbons collection. Wrap and decorate gifts and more with decorative ornaments on the wired ribbon. These ribbons are 2-1/2" wide, single-faced, and feature a variety of embellished holiday ornaments printed along one side of a fabric ribbon. It is perfect to add to any whimsical or black and white themed tree. Add variety to a garland or wreath with this jovial ornament.

The main element of the ribbons are these ornaments design, which is often time used as the decoration of Christmas tree, the gold glitter is added around to emphasize the pattern of the baubles. The color diversity and realistic drawing are the essences of these ribbons, and they can definitely make your space more decorative and stunning.
These ribbons add texture to your holiday décor surrounded by ornaments on your house. It allows you to create, embellish, and style with ease and you dress up your wreaths, garlands, and tree for the season.
A modern twist on a classic Christmas ornament will bring sample creativity and style to your décor. Never underestimate this ribbon because it is going to bring a whole new holiday scene in a flash!
Hanging Christmas Ornaments Ribbon_KF6798&KF6799
Hanging Christmas Ornaments Ribbon_KF6620&KF6622
Hanging Christmas Ornaments Ribbon_KF6780&KF6781
Features
Christmas decorations
Household display
Wide applications
Durable & sturdy
Gift wrappings
Specification
# KF6798.KF6801

Fabric type:

Twill

Fiber content:
100% polyester
Size:
INCH
MM
2 1/2"
63mm
Wired:
yes
Edge:
cut & merrow
Color:

white/Ivory
# KF6799.KF6800

Fabric type:
Faux burlap
Fiber content:
100% polyester
Size:
INCH
MM
2 1/2"
63mm
Wired:
yes
Edge:
cut & merrow
Color:

Natural
# KF6778.KF6779

Fabric type:

Faux burlap

Fiber content:
100% Polyester
Size:
INCH
MM
2 1/2"
63mm
Wired:
yes
Edge:
cut & merrow
Color:

Natural,Green,Red,Black
# KF6780.KF6781

Fabric type:
Satin
Fiber content:
100% Polyester
Size:
INCH
MM
2 1/2"
63mm
Wired:
yes
Edge:
cut & merrow
Color:

Red,Black
# KF6681

Fabric type:
Flat velvet
Fiber content:
100% Polyester
Size:
INCH
MM
2 1/2"
63mm
Wired:
yes
Edge:
cut & merrow
Color:

White
# KF6682

Fabric type:

Faux burlap

Fiber content:

100% Polyester

Size:
INCH
MM
2 1/2"
63mm
Wired:
yes
Edge:
cut & merrow
Color:

Natural
# KF6620

Fabric type:
Twill
Fiber content:
100% Polyester
Size:
INCH
MM
2 1/2"
63mm
Wired:
yes
Edge:
cut & merrow
Color:

White,Ivory
# KF6621.KF6622

Fabric type:

Faux burlap

Fiber content:

100% Polyester

Size:
INCH
MM
2 1/2"
63mm
Wired:
yes
Edge:
cut & merrow
Color:

Gray,Natural
Photo Gallery

Related Products

---

Files Download

---
Applications
Gift wrapping
Christmas decoration
Holiday decoration
Fall season decoration
Gift bags
Bows
Craft project
Home décor
Wreath design
Floral design
Accessories
All decoration needs
Press Release
Coming soon! Click and download the newest E catalog!

Come and check out our new and wide range of ribbons for 2023 Spring/Valentine's Day season! New designs, new fabrics, new inspirations for all decorating needs!

Read More