Happy Valentine Ribbon
PR4233
"Happy Valentine" printed on faux burlap and grosgrain with a lot of hearts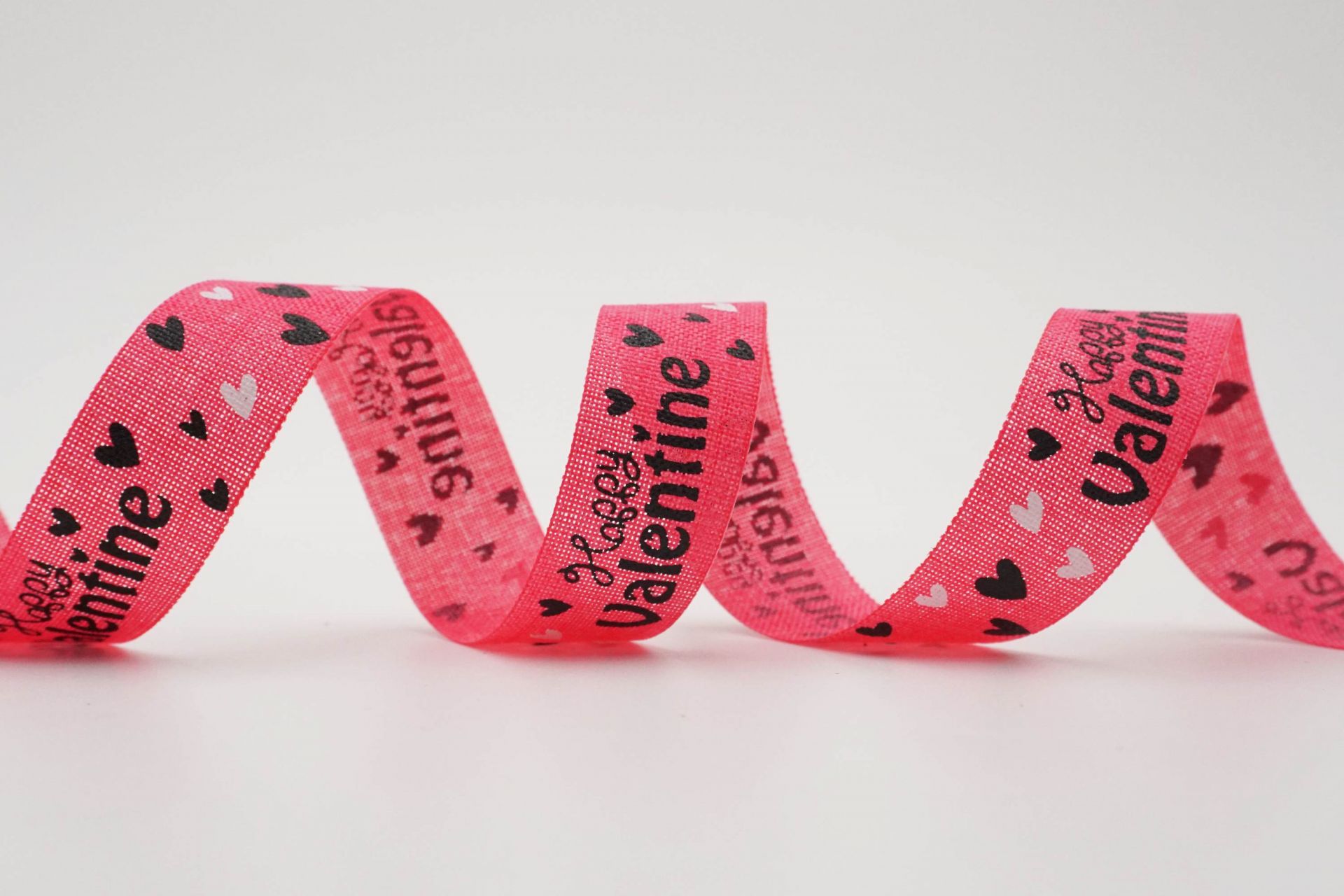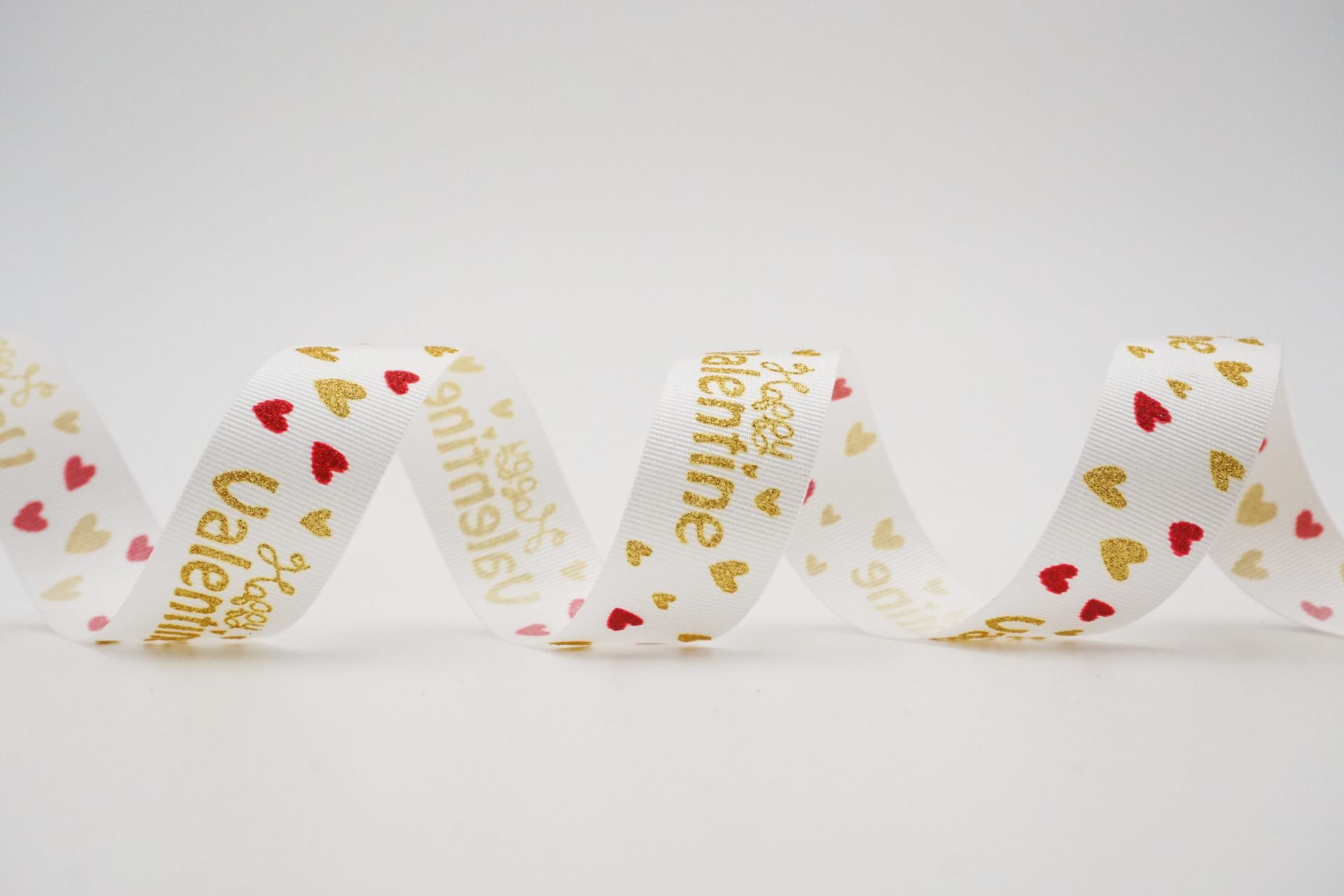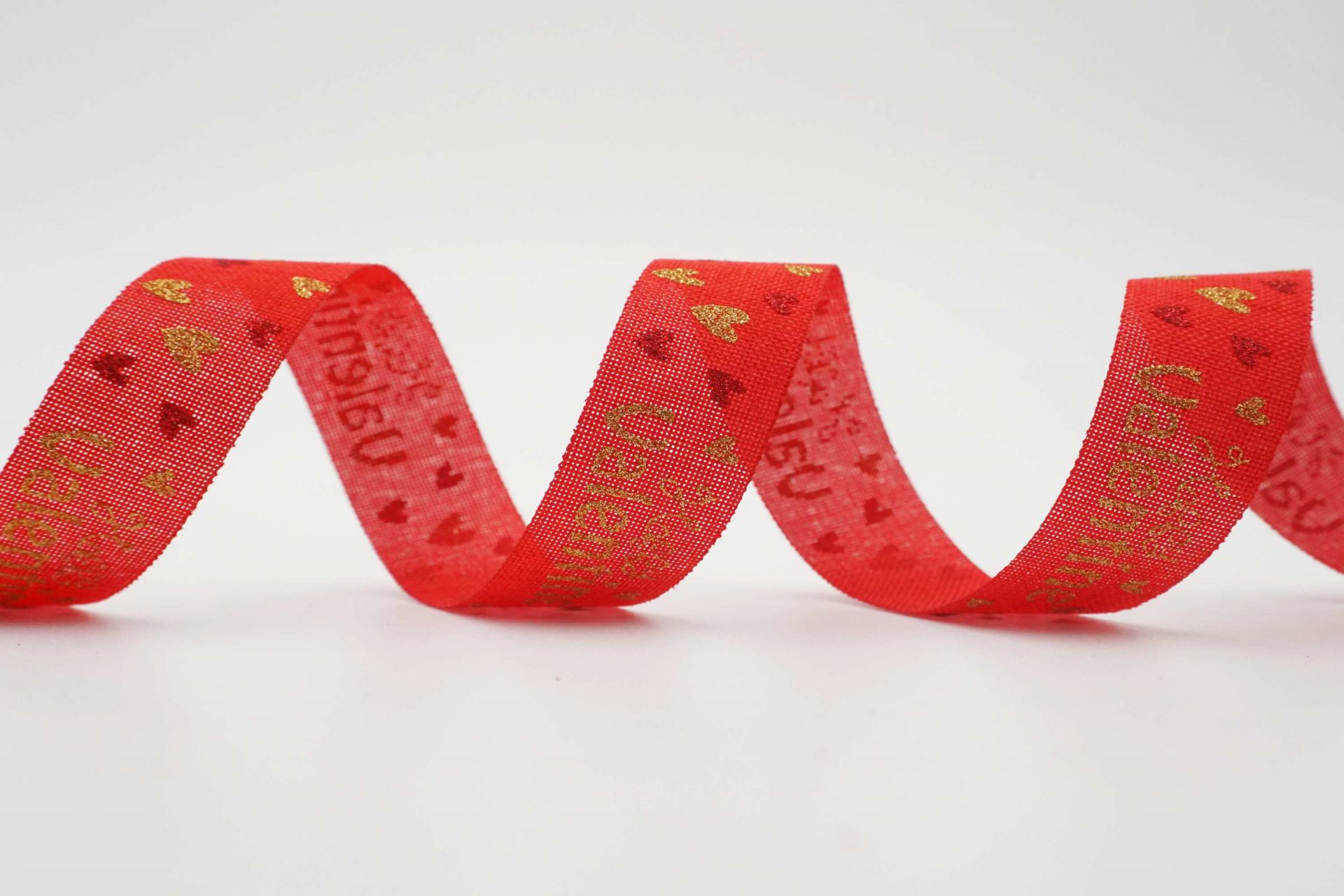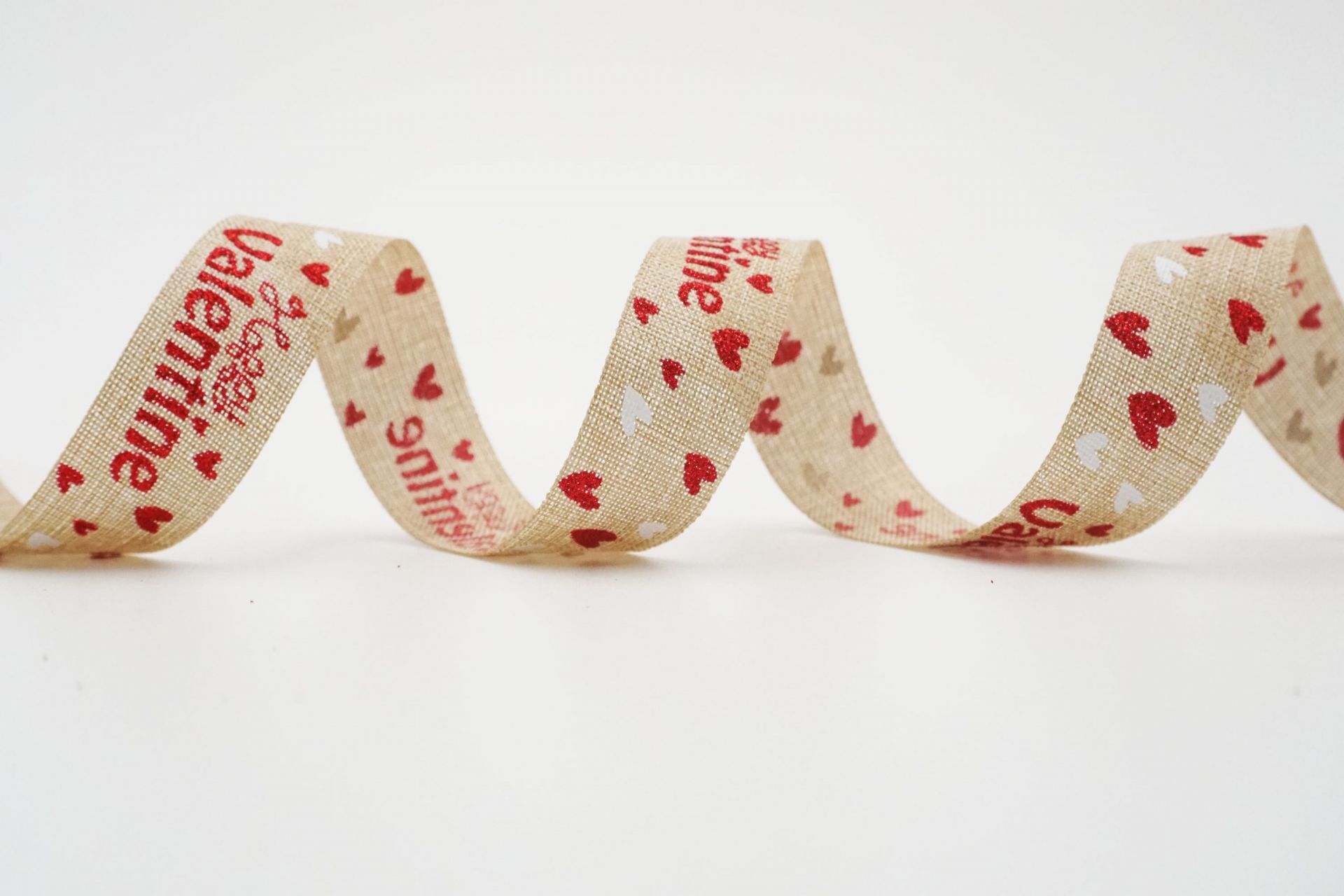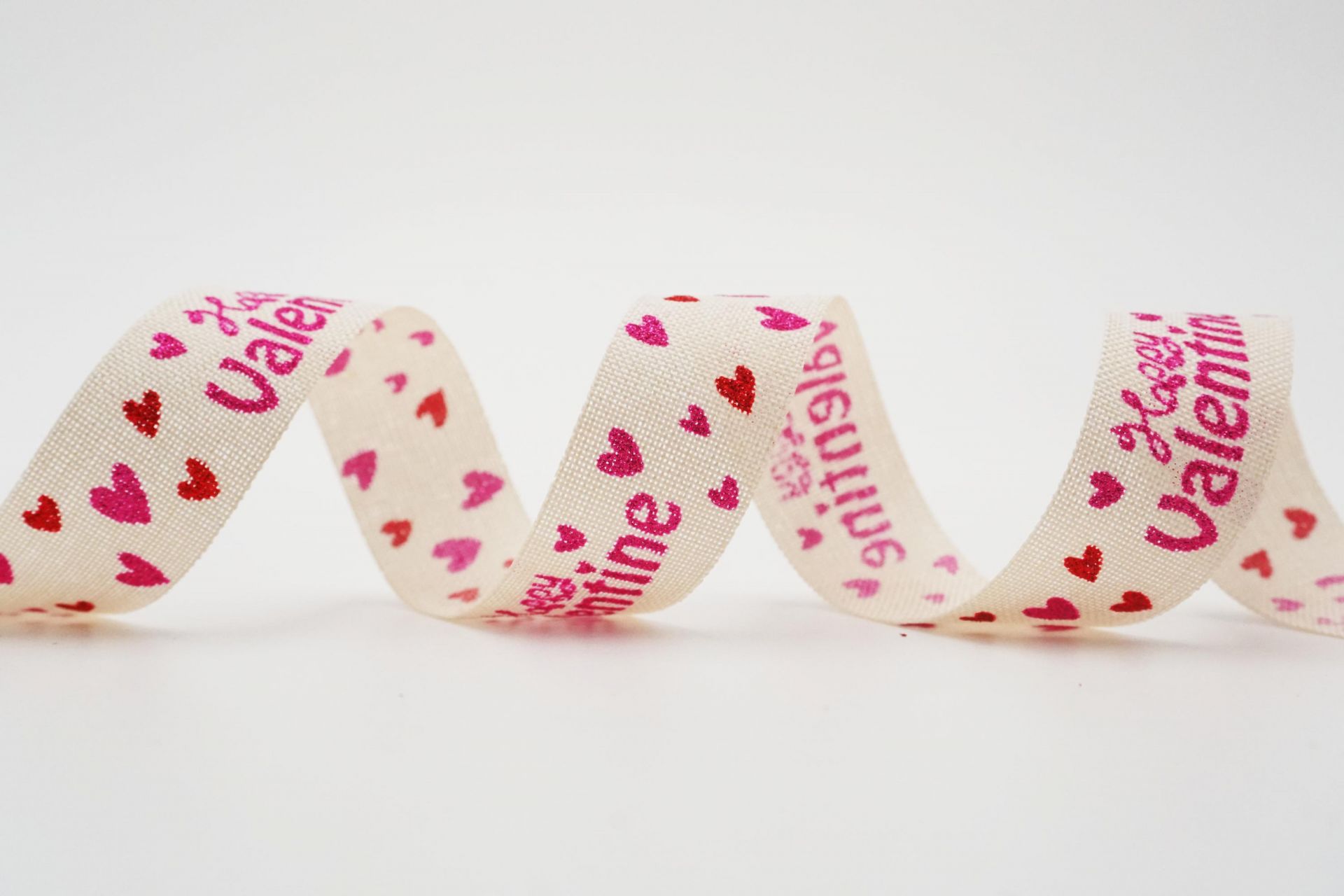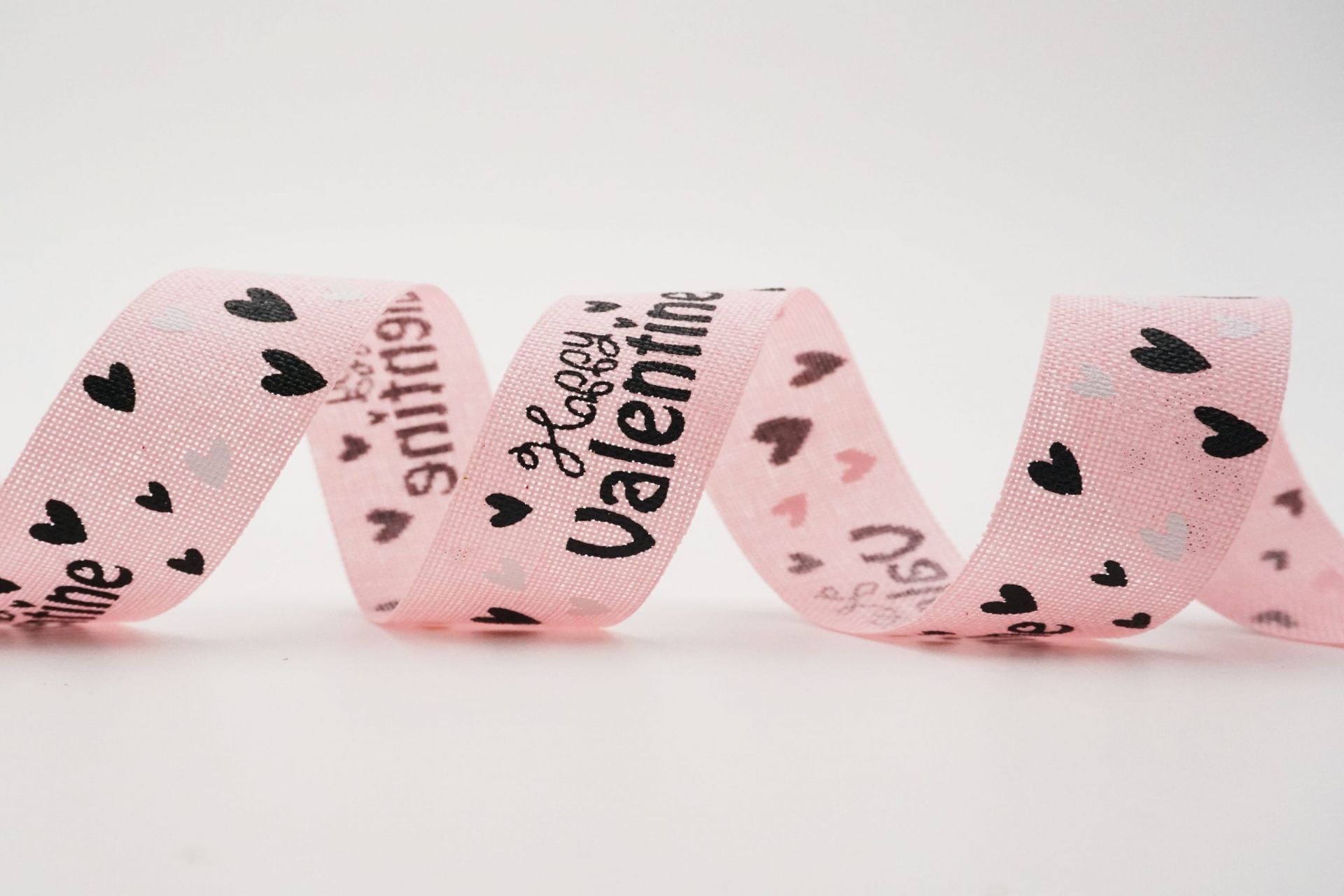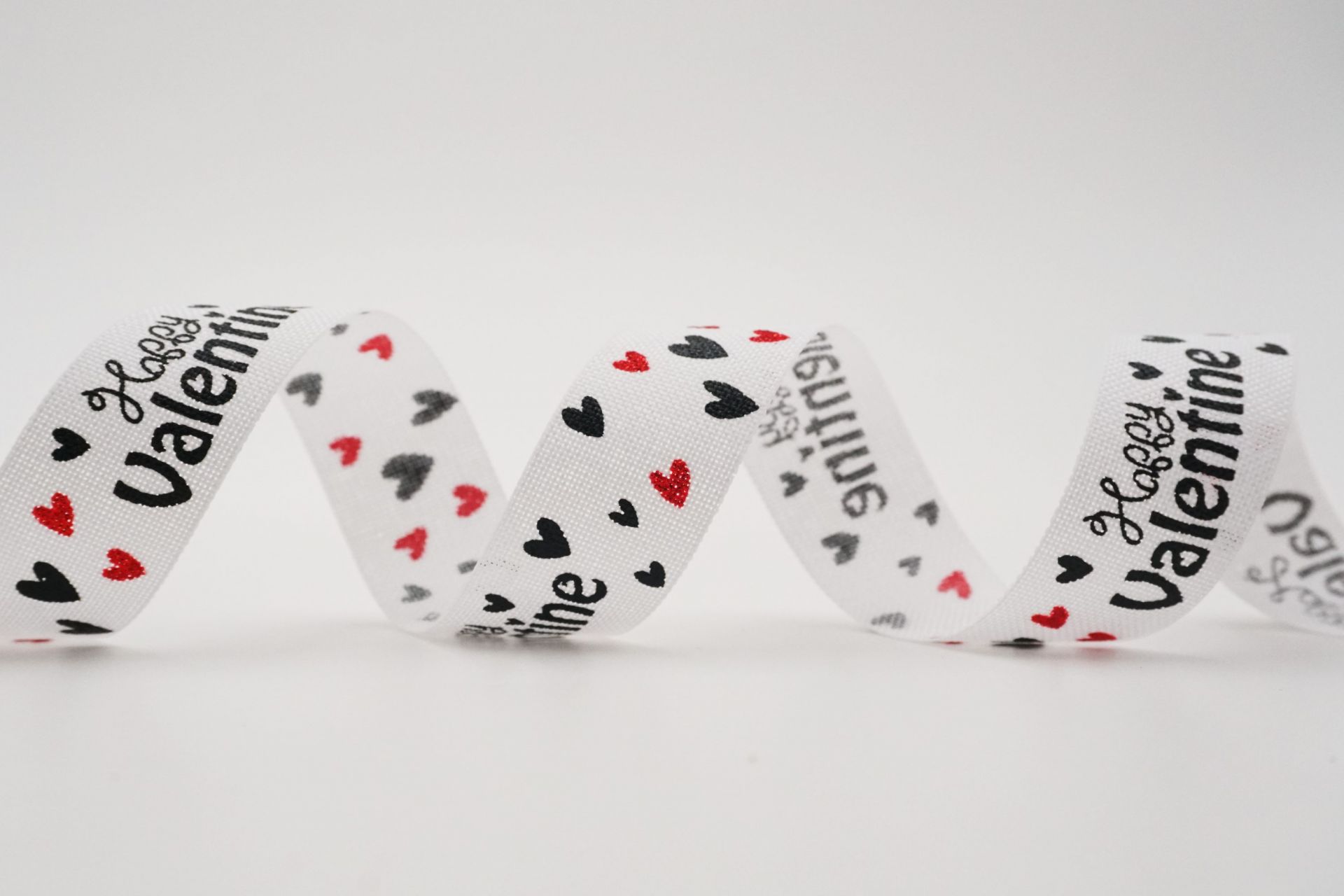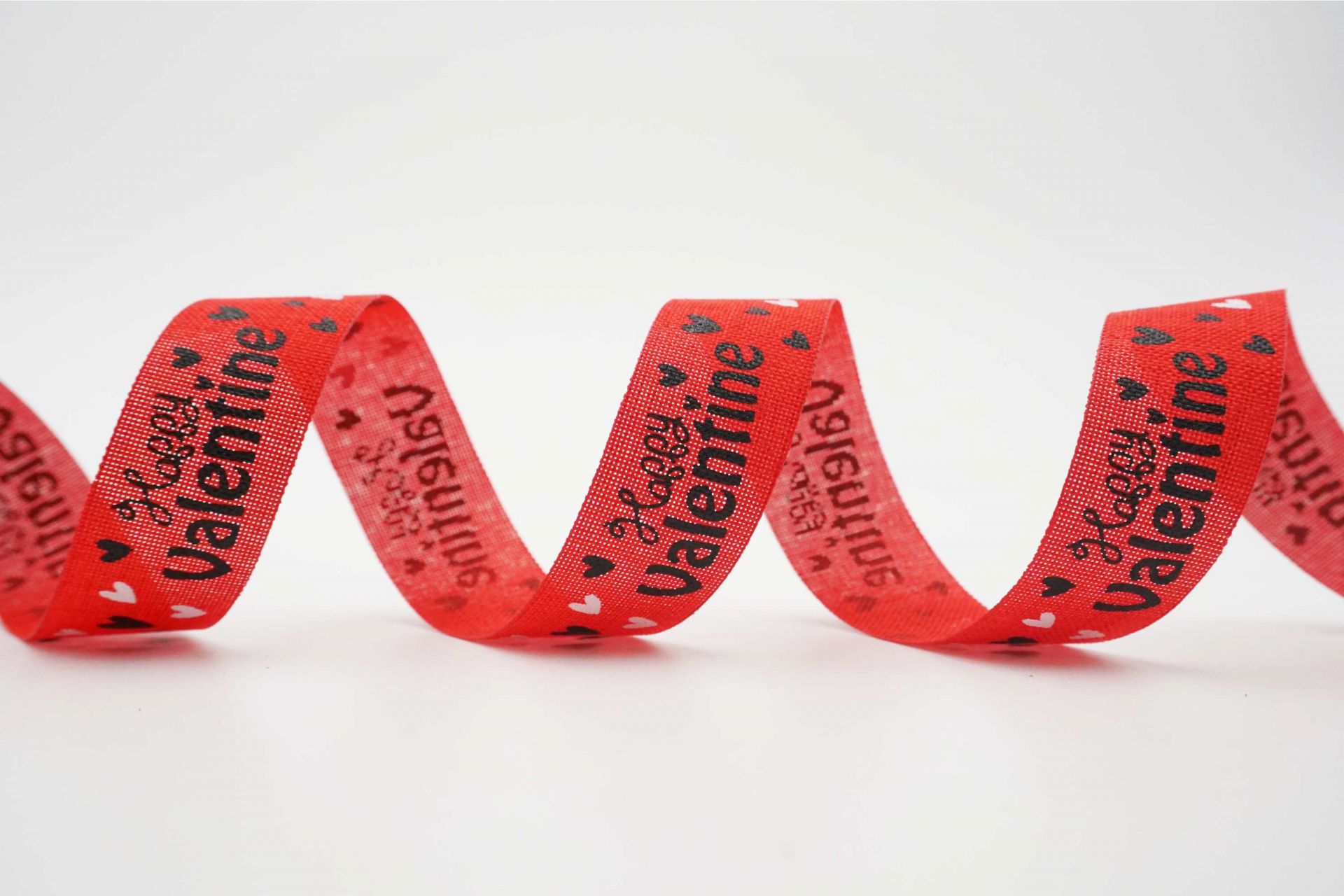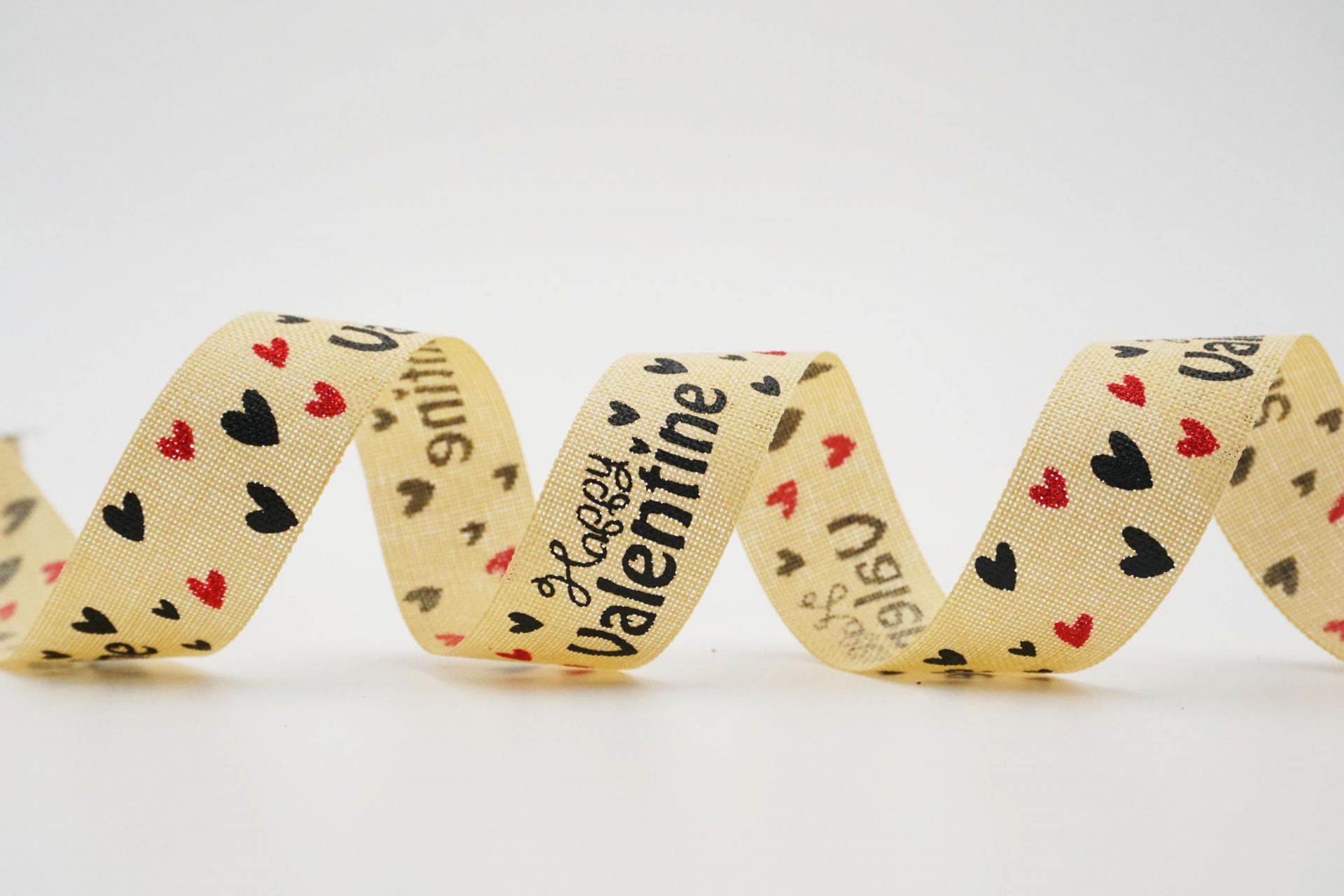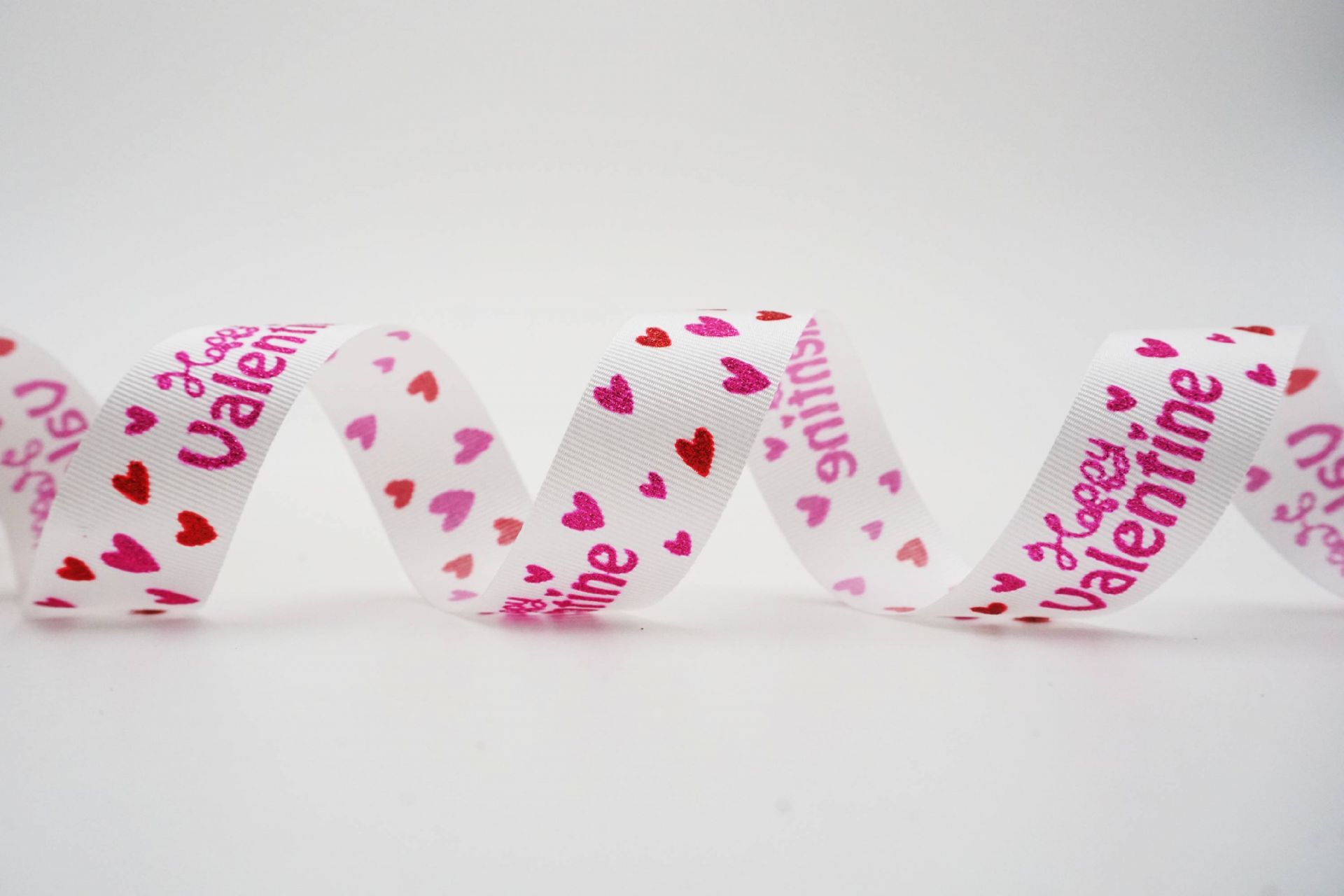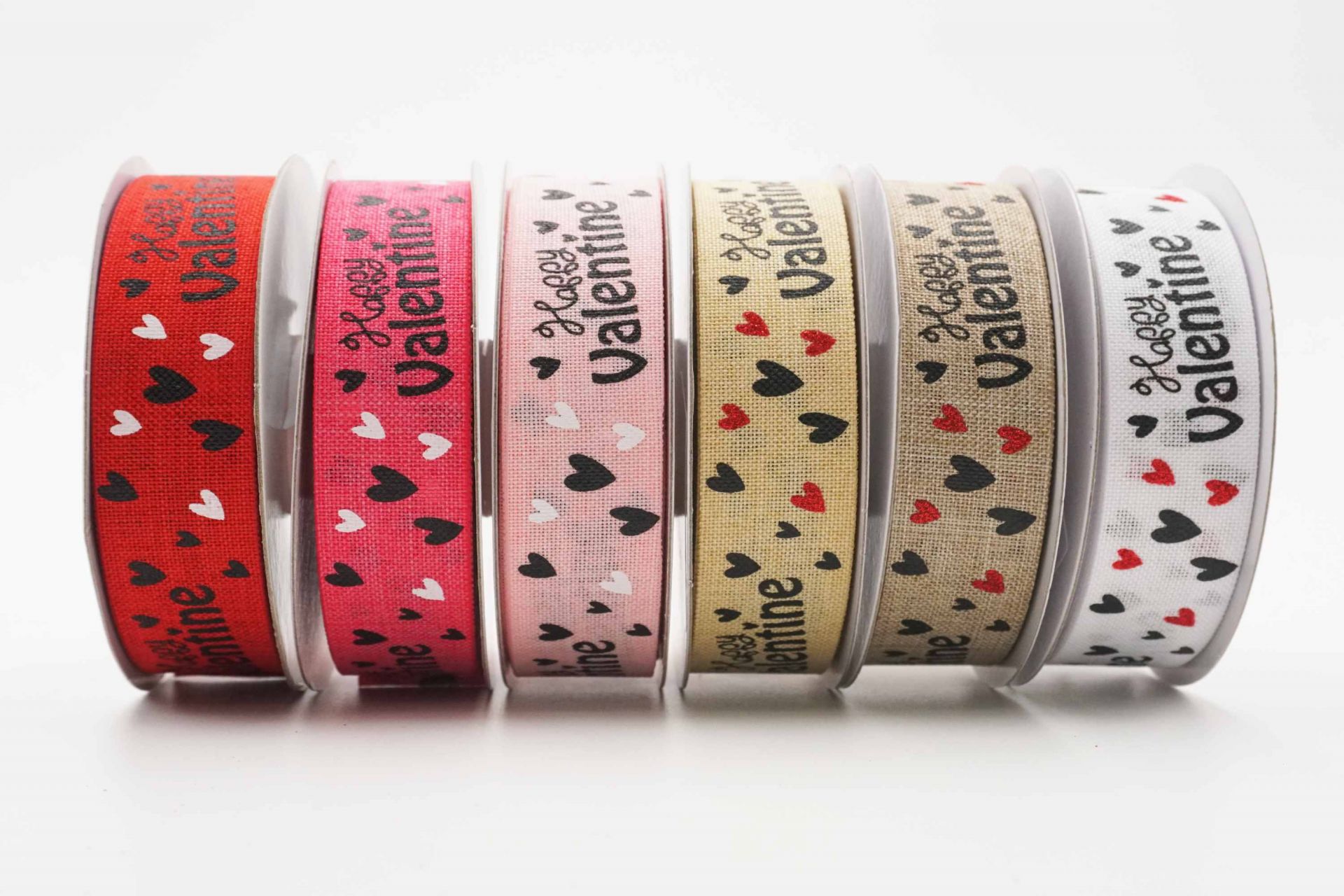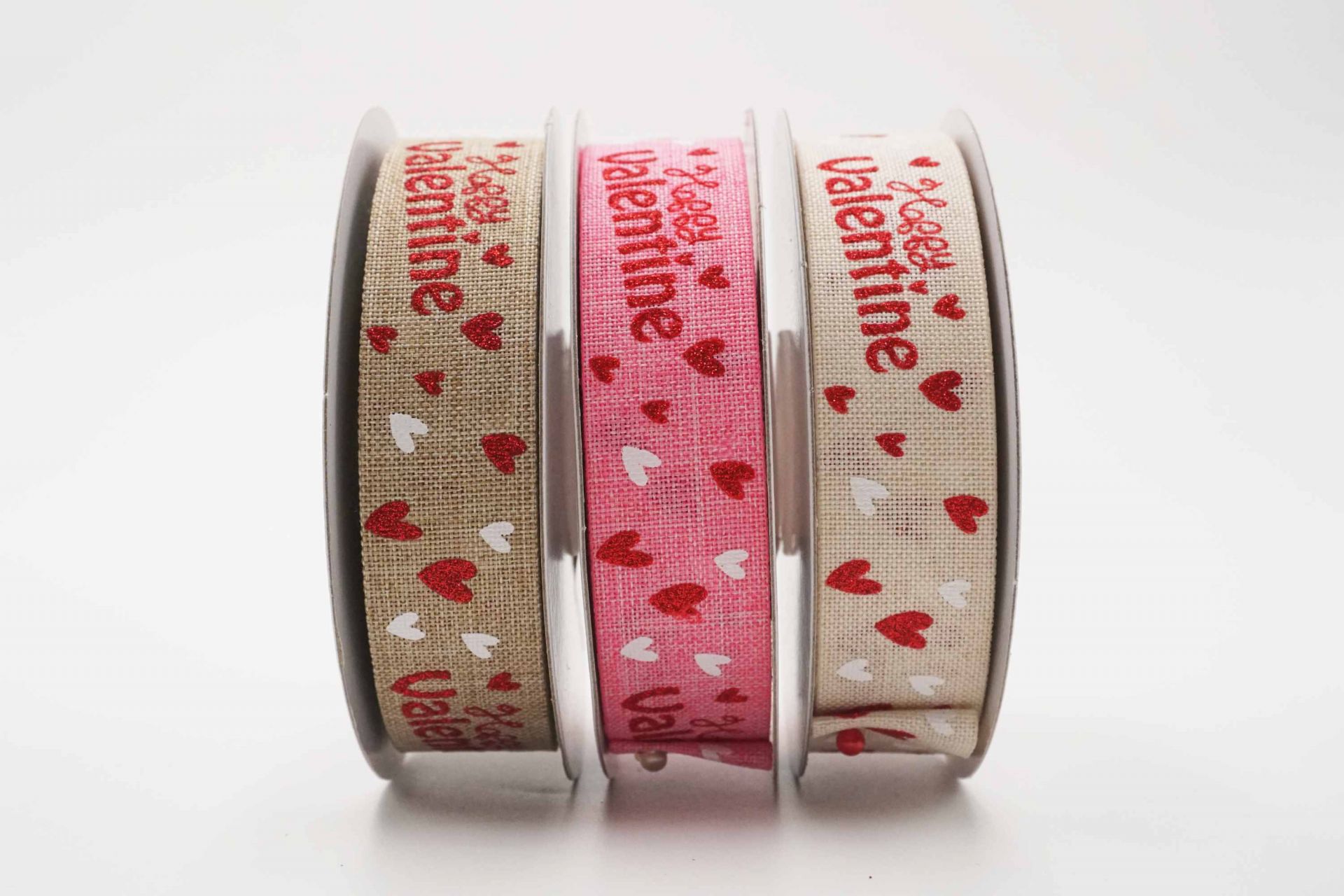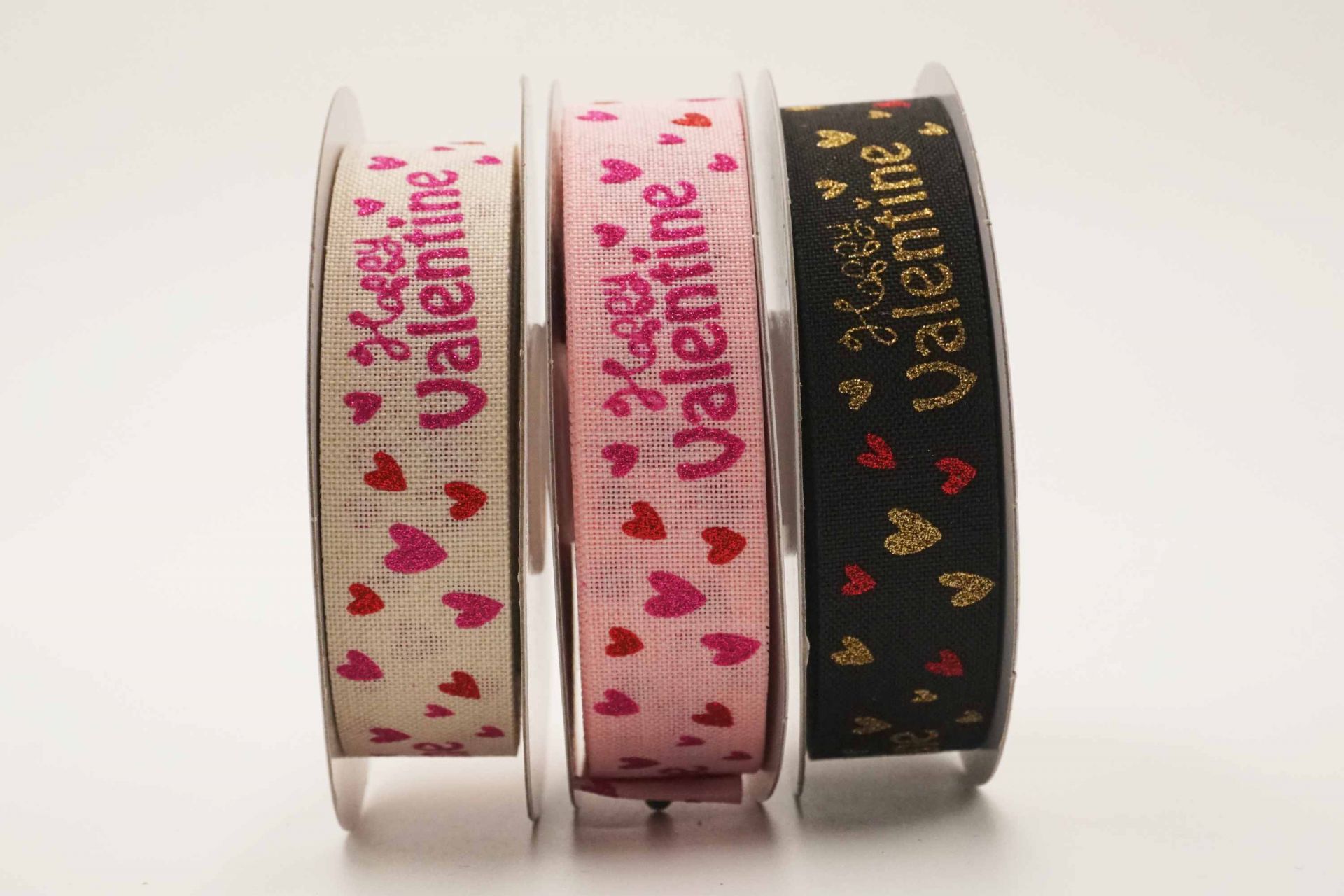 On seeing this ribbon, a sense of delight arises.
It is because the words and hearts are printed so lively as if they are dancing in a party.
"Happy Valentine" is printed by two fonts. One is slim and curly while the other is thick. Look at the thicker one, have you found anything special? That's right! There are four hearts hidden inside.
Beside from the texts, two colors of hearts are popping out. The ribbon is still for sure, but the loving shapes look so vivid. The patterns don't have feelings either, but somehow they just look so happy! It is all because the special design of how the hearts are arranged.
As we always provide matte and glittery options, there are seventeen different color combinations. Each of them is made of grosgrain or faux burlap. The ribbon is wireless and 7/8" width. Custom sizes can always be produced upon request. It is really colorful and therefore would be just perfect when being used as decorations or packaging.
Wrap the present you've prepared with this Happy Valentine Ribbon and say "Won't you be my Valentine?" to the one attracts you, I'm pretty sure you'll then have a happy day!
Features
Available in 17 color options
Valentine's Day decorations
Multi-application: decoration for party, birthday, wedding ceremony, Valentine's Day, balloon sealing ribbon, gifts wrapper, etc.
Durability
Specification
# PR4233

Fabric type and fiber content:
faux burlap - 100% Polyester
Size:
INCH
MM
7/8"
21mm
Wired:
no
Edge:
cut
Color:
PR4233-3-42-beige
PR4233-3-30-pink
PR4233-3-55-natural
PR4233-4-48-light pink
PR4233-4-50-hot pink
PR4233-4-18-red
PR4233-1-38-white
PR4233-1-16-beige
PR4233-1-55-natural
PR4233-2-38-white
PR4233-2-18-red
PR4233-2-54-black
PR4233-5-42-beige
PR4233-5-48-pink
# PR4233

Fabric type and fiber content:
grosgrain - 100% Polyester
Size:
INCH
MM
7/8"
21mm
Wired:
no
Edge:
cut
Color:
PR4233-2-1-white
PR4233-2-7-red
PR4233-5-1-white
Photo Gallery

Files Download

---

Other News
Applications
Gift wrapping
Gift bags
Bows
Craft project
Home décor
Wreath design
Floral arrangement
Toys
Accessories
All decoration needs
Press Release
Newly launched! Send your inquiry now~

Come and check out our new and wide range of ribbons for 2020 Christmas! New designs, new fabrics, new inspirations for all decorating needs!

Read More