Holiday Plaid Ribbon
KF5895~KF5897.KF6138.KF6218
Red/Green Tartan Plaid Ribbon- Perfect for Christmas décor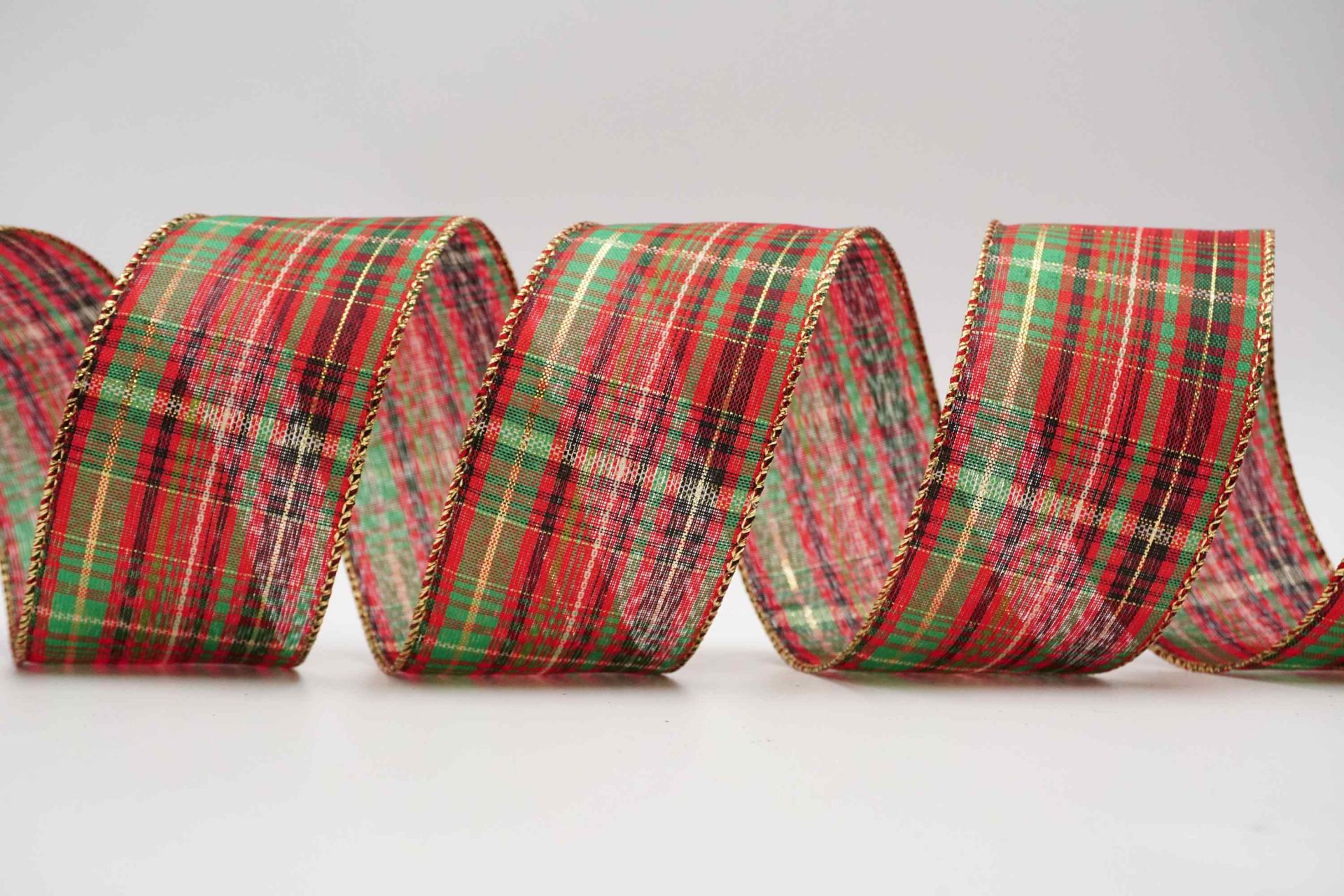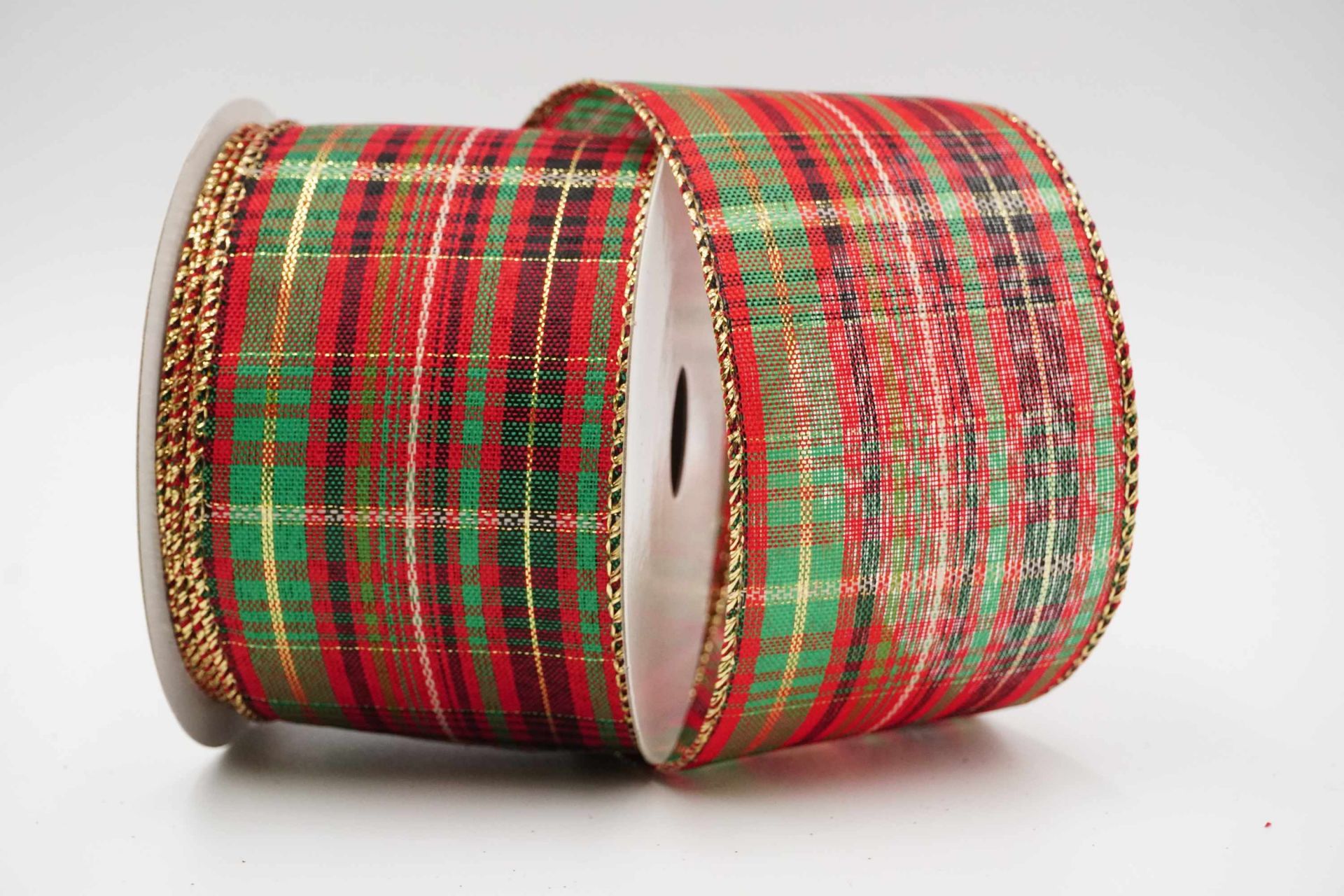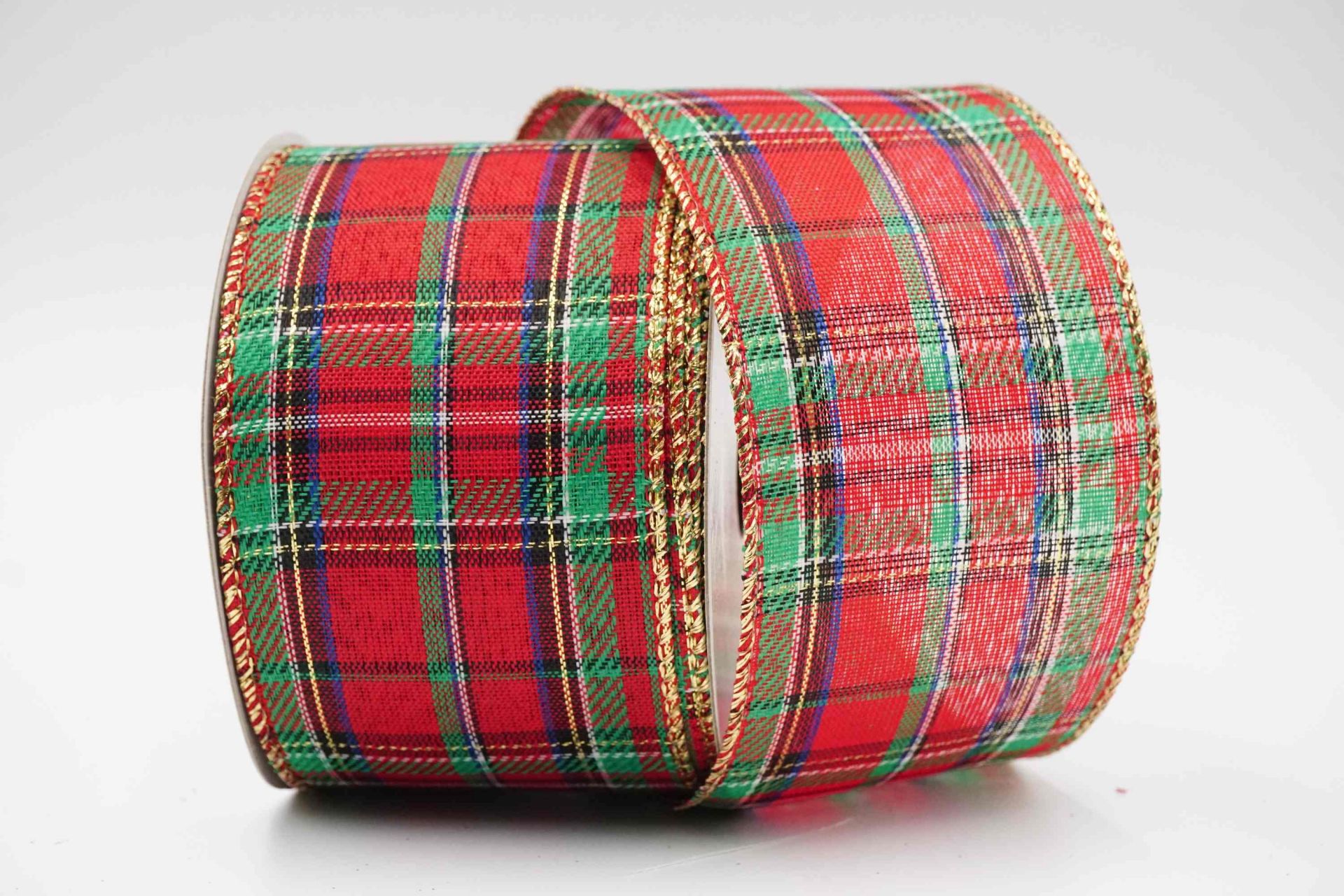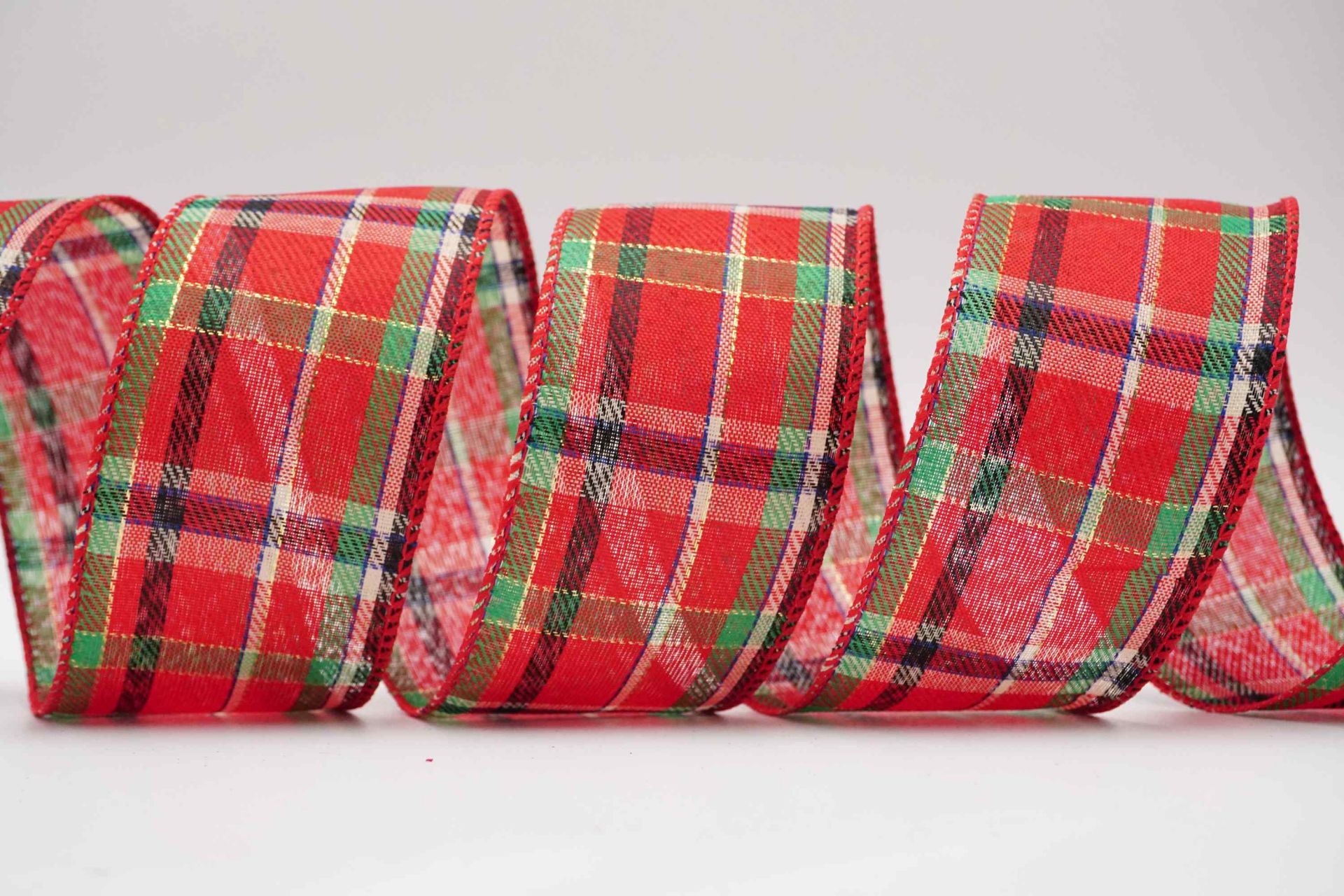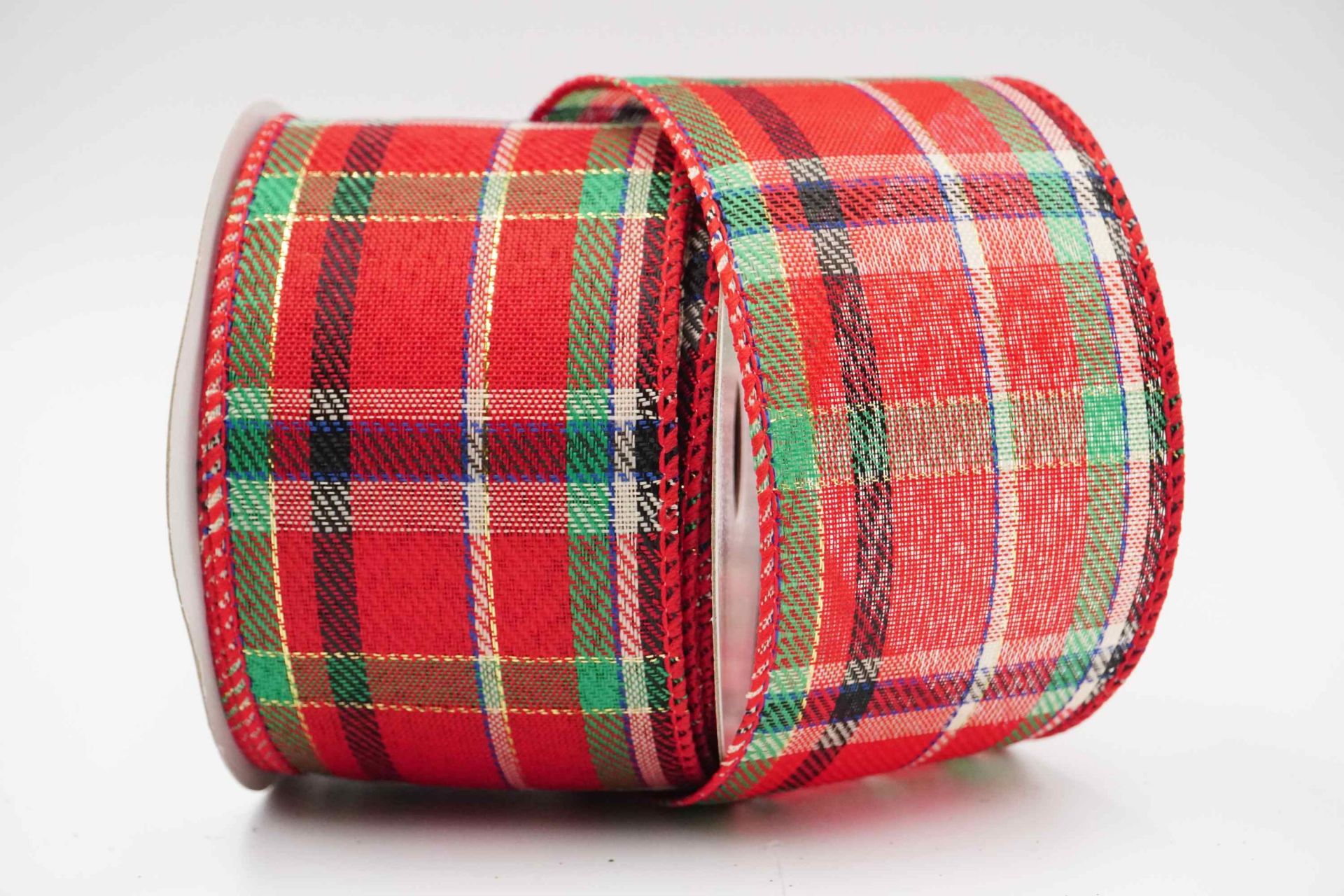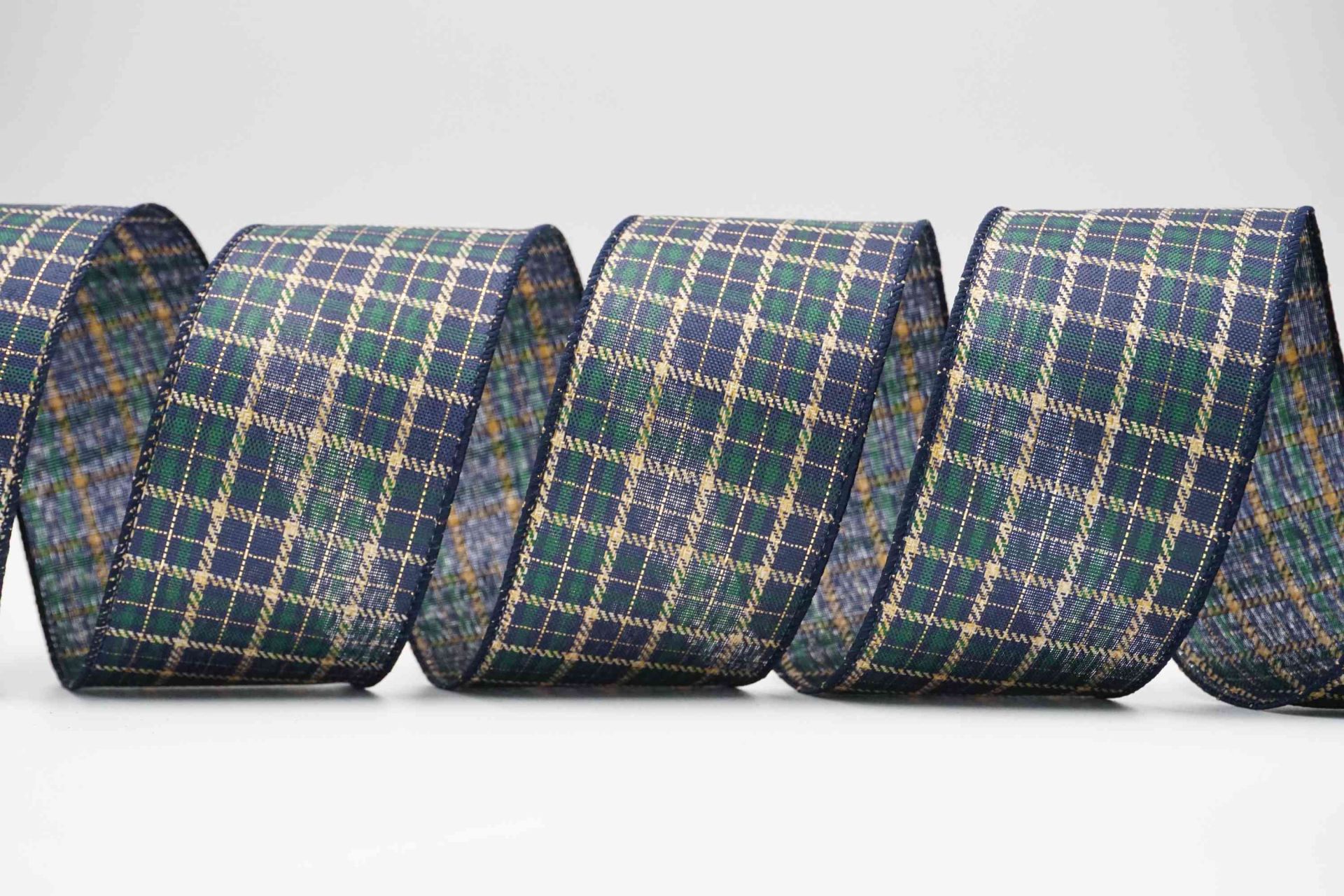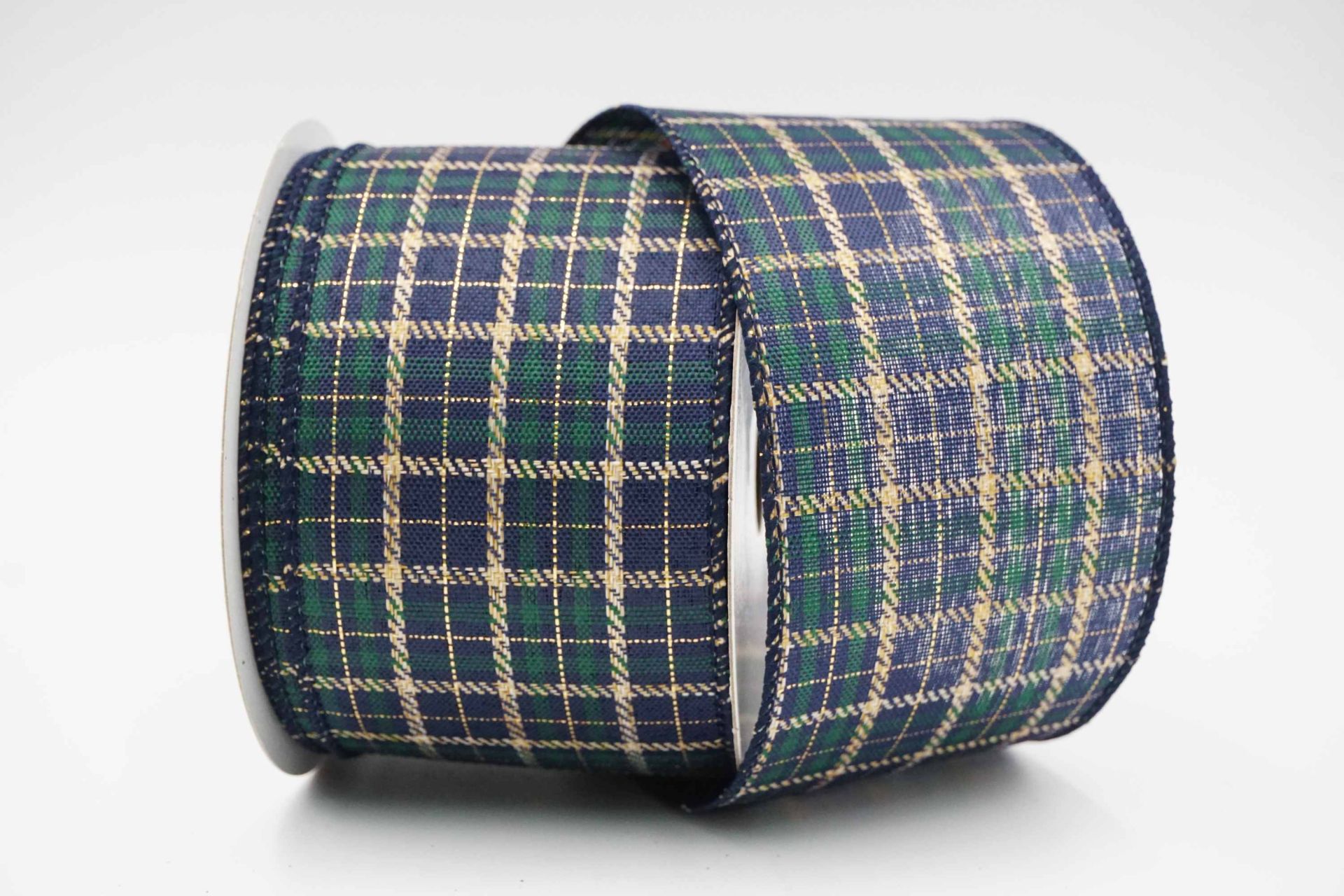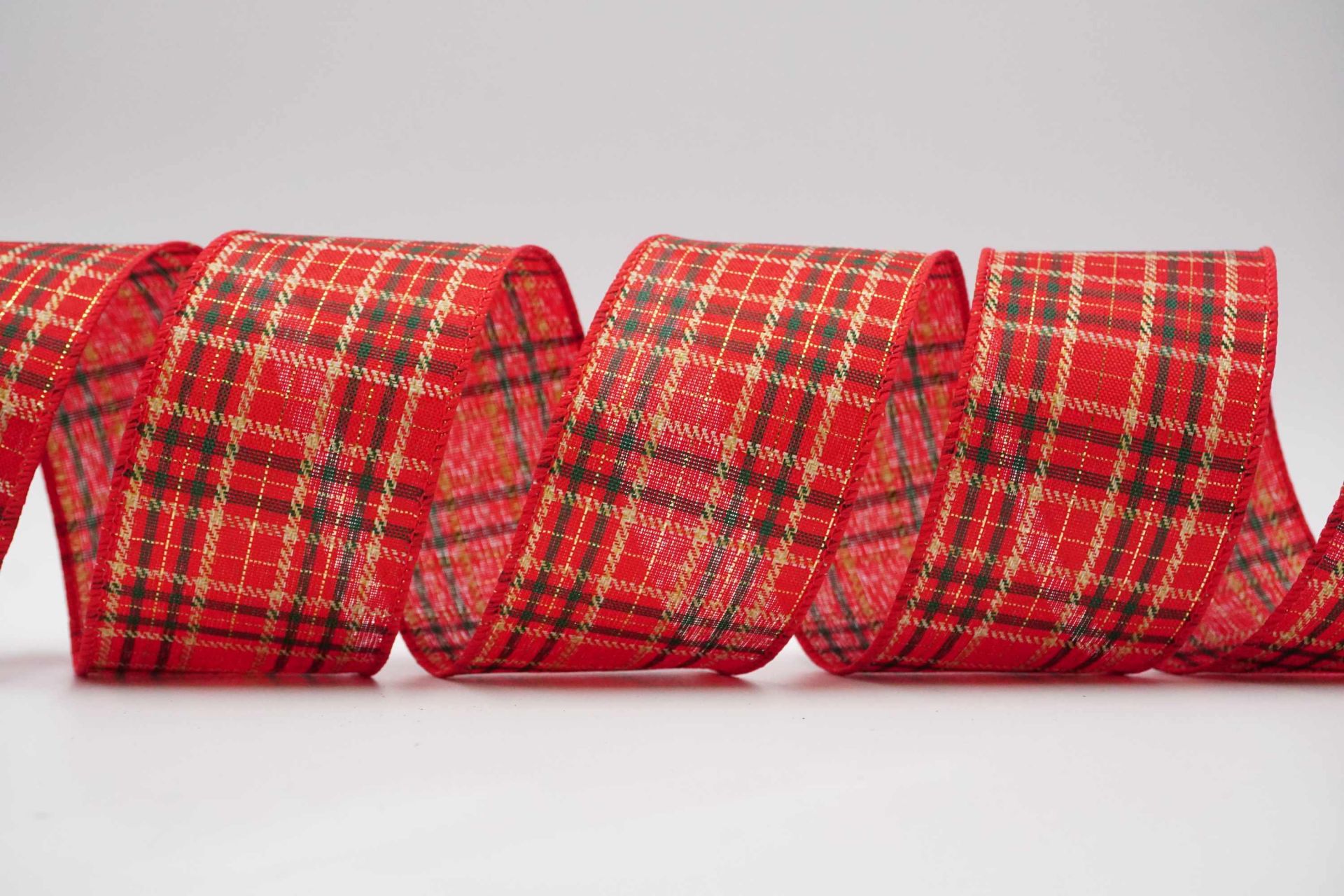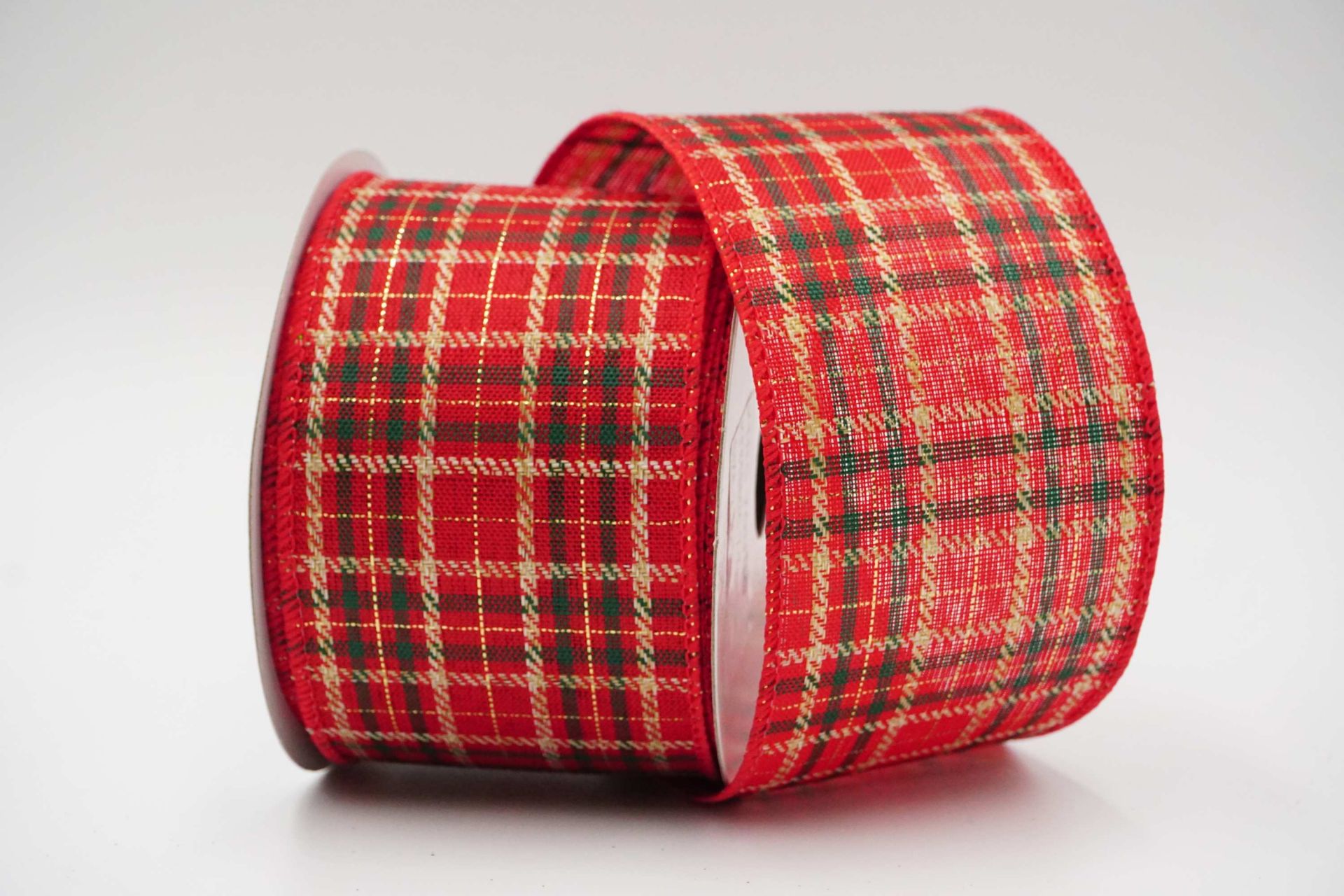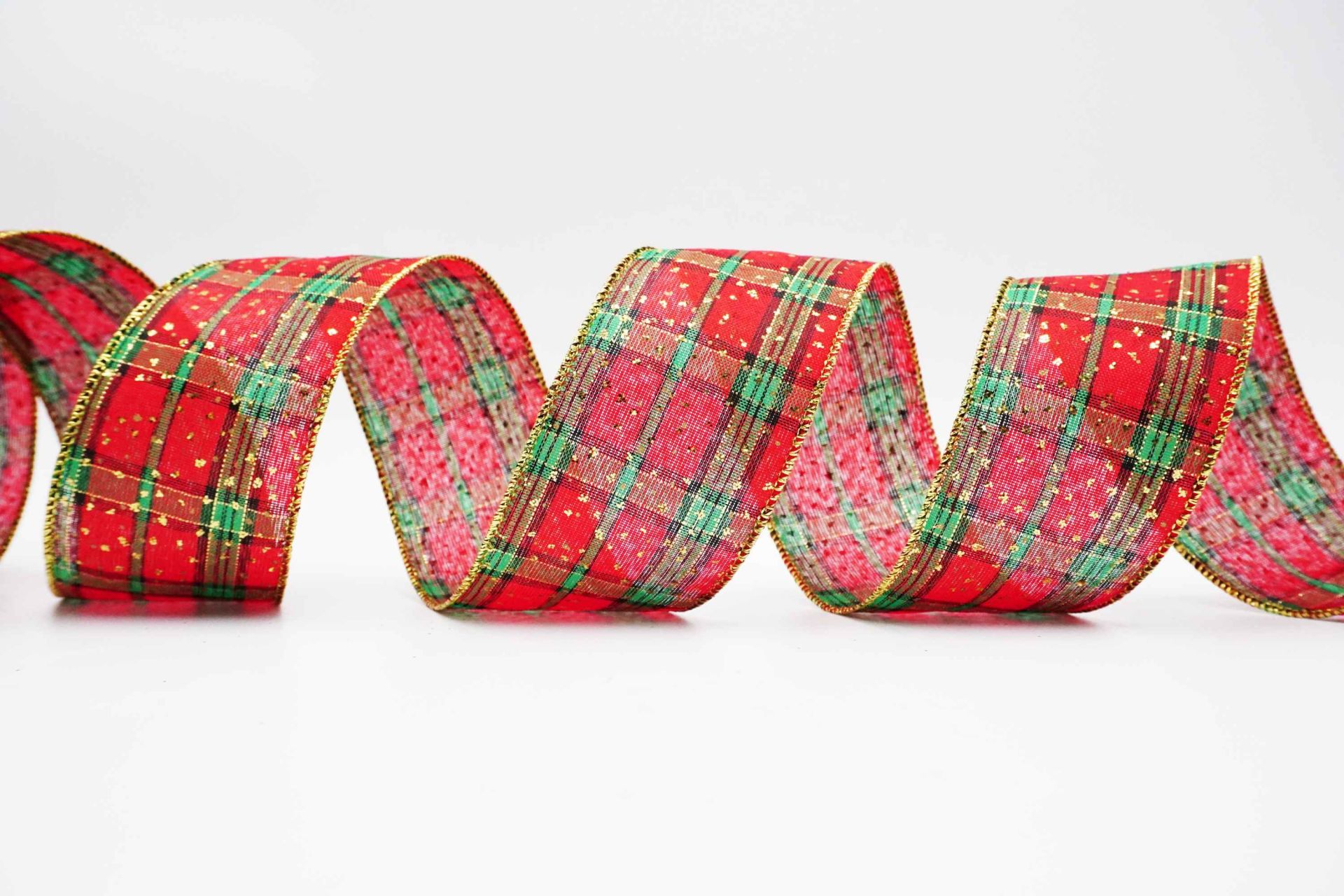 Traditional holiday tartan plaid print design with green, red, and metallic gold wired ribbon Christmas design. The wired edges are over stitched with metallic gold thread to give it a sparkling finishing touch.

This ribbon series is available in all sizes from 1-1/2 inch and above. This festive patterned tartan plaid ribbon has wired edges finished with matching thread to help the ribbon maintain its shape and for the bows to hold their shape.
Uses include: packaging, X'mas gift wrapping, autumn and winter floral arrangements, and Christmas décor such as adding to garlands, trees, wreaths ribbon, ornaments, etc.
Warm and traditional with a little gold metallic thread for that festive lift. Holiday plaids reflect a classic yet timeless look to seasonal designs.
KF5895G-1_RED/GREEN
KF5896G-1_RED/GREEN
KF5897GC-1-7_RED/GREEN
KF6138GC-4-4_BLUE/GREEN
KF6138GC-7-7_RED/GREEN
Features
Christmas decorations
Wide applications
Durable & sturdy
Specification
# KF5895G-1

Fabric type:

plaid

Fiber content:
95% Polyester 5% Metallic
Size:
INCH
MM
1 1/2"
38mm
2 1/2"
63mm
4"
100mm
Wired:
yes
Edge:
cut
Color:
red/green
# KF5896G-1

Fabric type:

plaid

Fiber content:
95% Polyester 5% Metallic
Size:
INCH
MM
1 1/2"
38mm
2 1/2"
63mm
4"
100mm
Wired:
yes
Edge:
cut
Color:
red/green
# KF5897GC-1-7

Fabric type:
plaid
Fiber content:
95% Polyester 5% Metallic
Size:
INCH
MM
1 1/2"
38mm
2 1/2"
63mm
4"
100mm
Wired:
yes
Edge:
cut
Color:
red/green
# KF6138GC-4-4

Fabric type:
plaid
Fiber content:
96% Polyester 4% Metallic
Size:
INCH
MM
1 1/2"
38mm
2 1/2"
63mm
4"
100mm
Wired:
yes
Edge:
cut
Color:
blue/green
# KF6138GC-7-7

Fabric type:

plaid

Fiber content:
96% Polyester 4% Metallic
Size:
INCH
MM
1 1/2"
38mm
2 1/2"
63mm
4"
100mm
Wired:
yes
Edge:
cut
Color:
red/green
Photo Gallery

Related Products

KF5800.KF5814.KF5900.KF5901.KF6136.KF6137

---

This is a classic pattern that virtually goes with anything. It comes in 2 color combinations that are red-black, red-white, black-white.This ribbon series is available in all sizes from 1-1/2 inch and above. This classic patterned plaid ribbon has wired edges finished with matte matching thread to help the ribbon maintain its shape and for the bows to hold their shape.

---

---

Files Download

---
Applications
Gift wrapping
Christmas decoration
Gift bags
Bows
Craft project
Home décor
Wreath design
Floral design
Accessories
All decoration needs
Press Release
Coming soon! Click and download the newest E catalog!

Come and check out our new and wide range of ribbons for 2023 Autumn, Halloween, Christmas season! New designs, new fabrics, new inspirations for all decorating needs!

Read More