Holiday Santa Ribbon
KF7143.KF7285.KF7286.KF7289.KF7290.KF7426.KF7427
Santa Claus printed in every styles representing the best of Christmas holiday ribbon.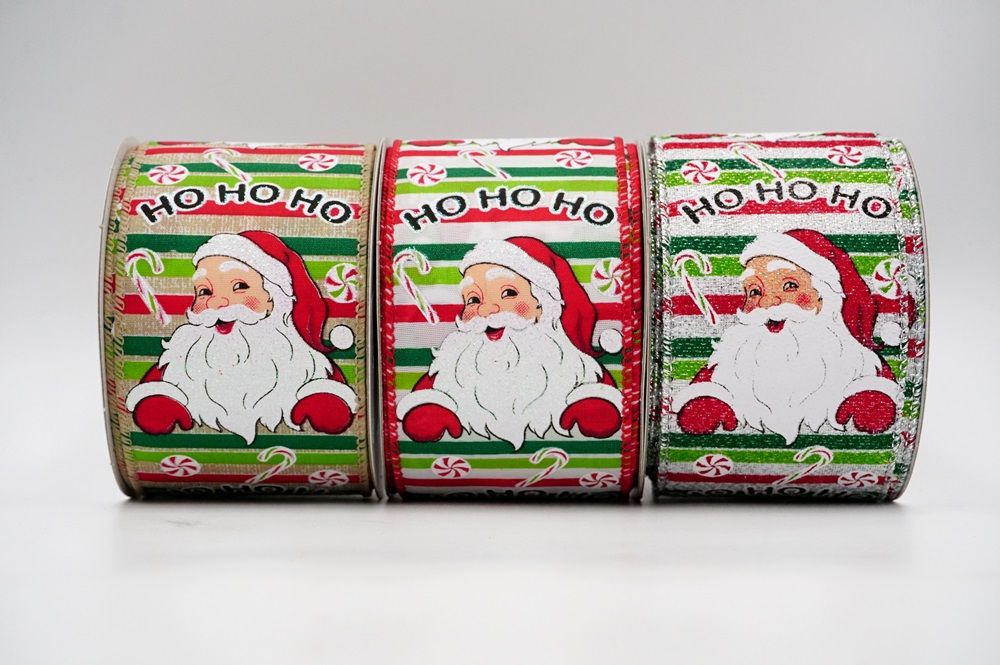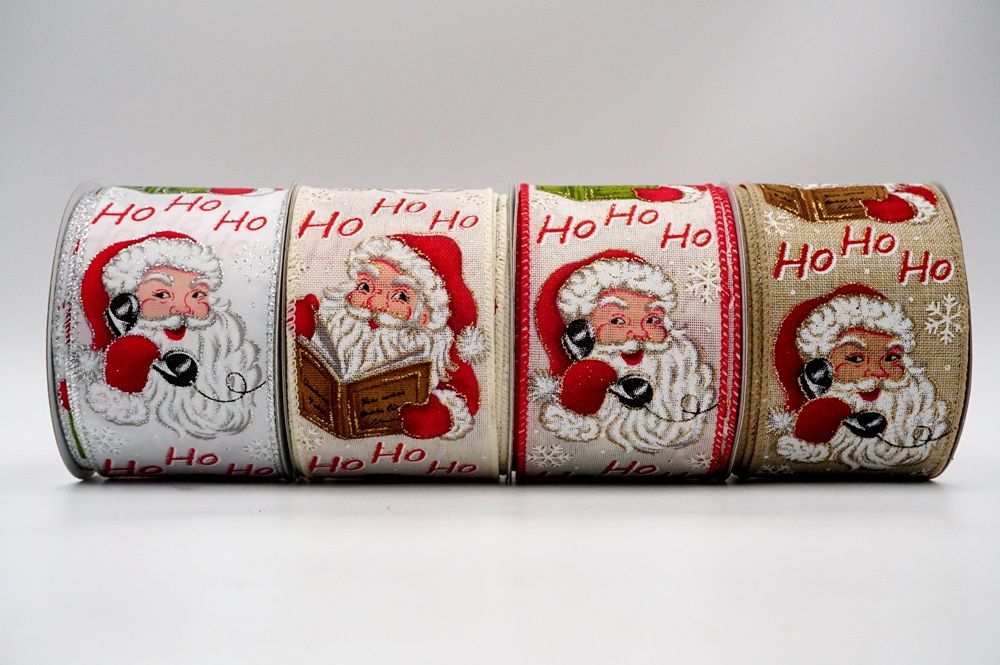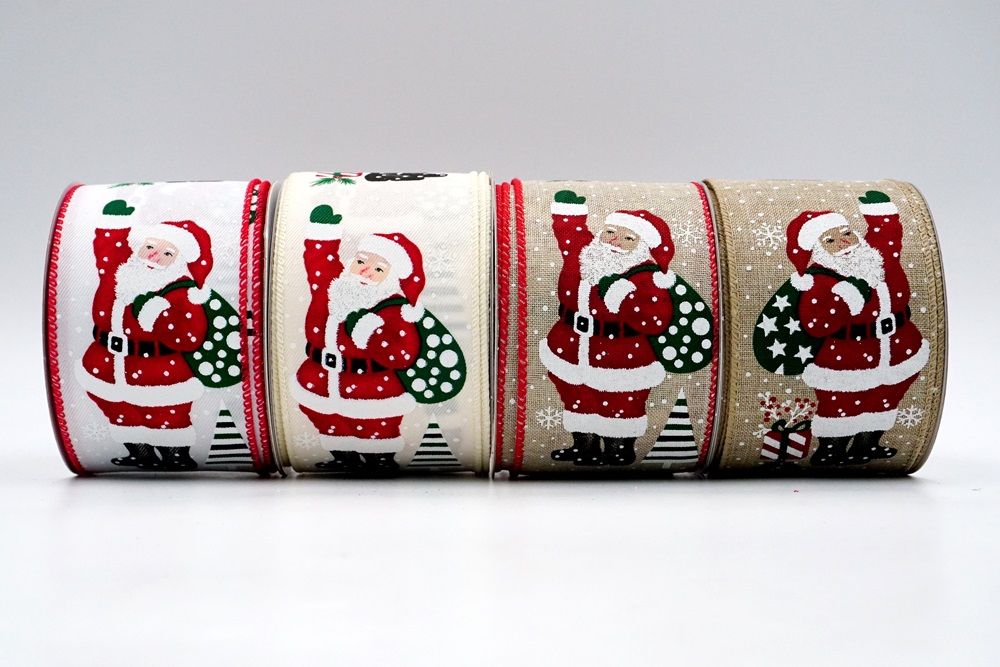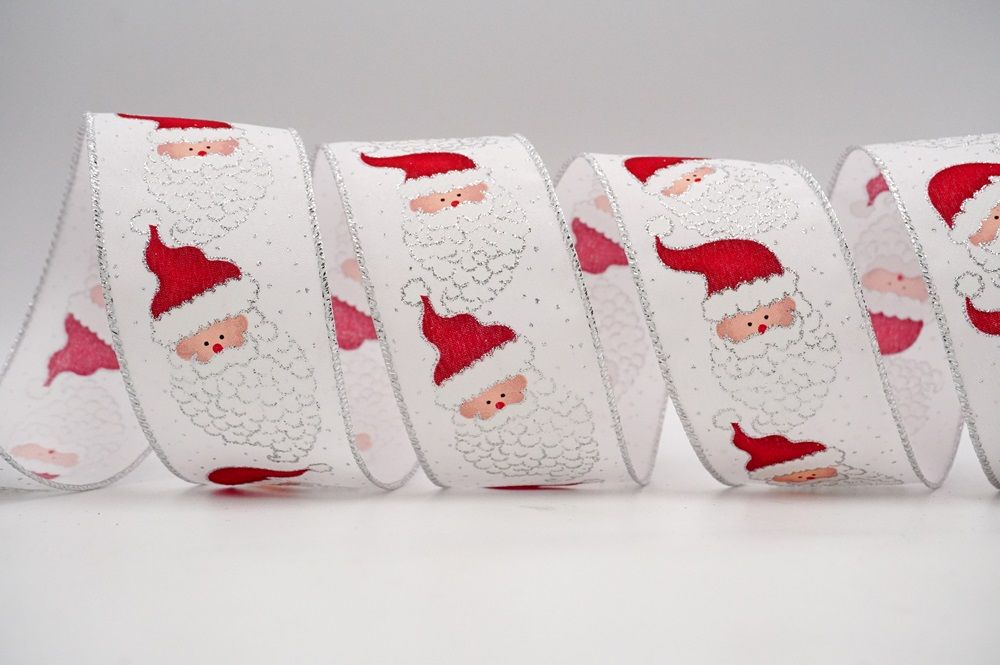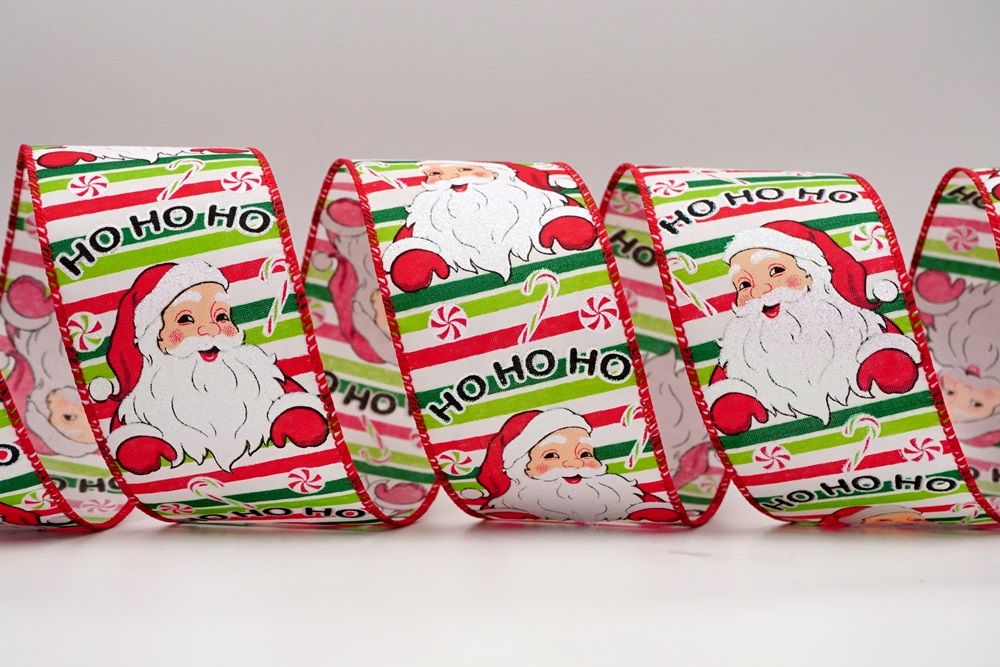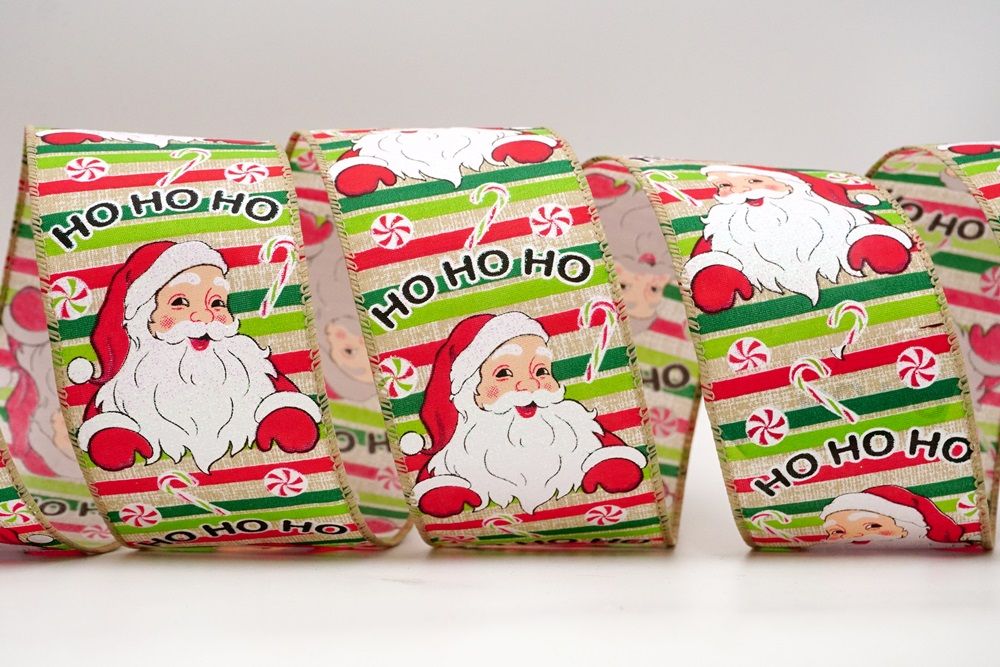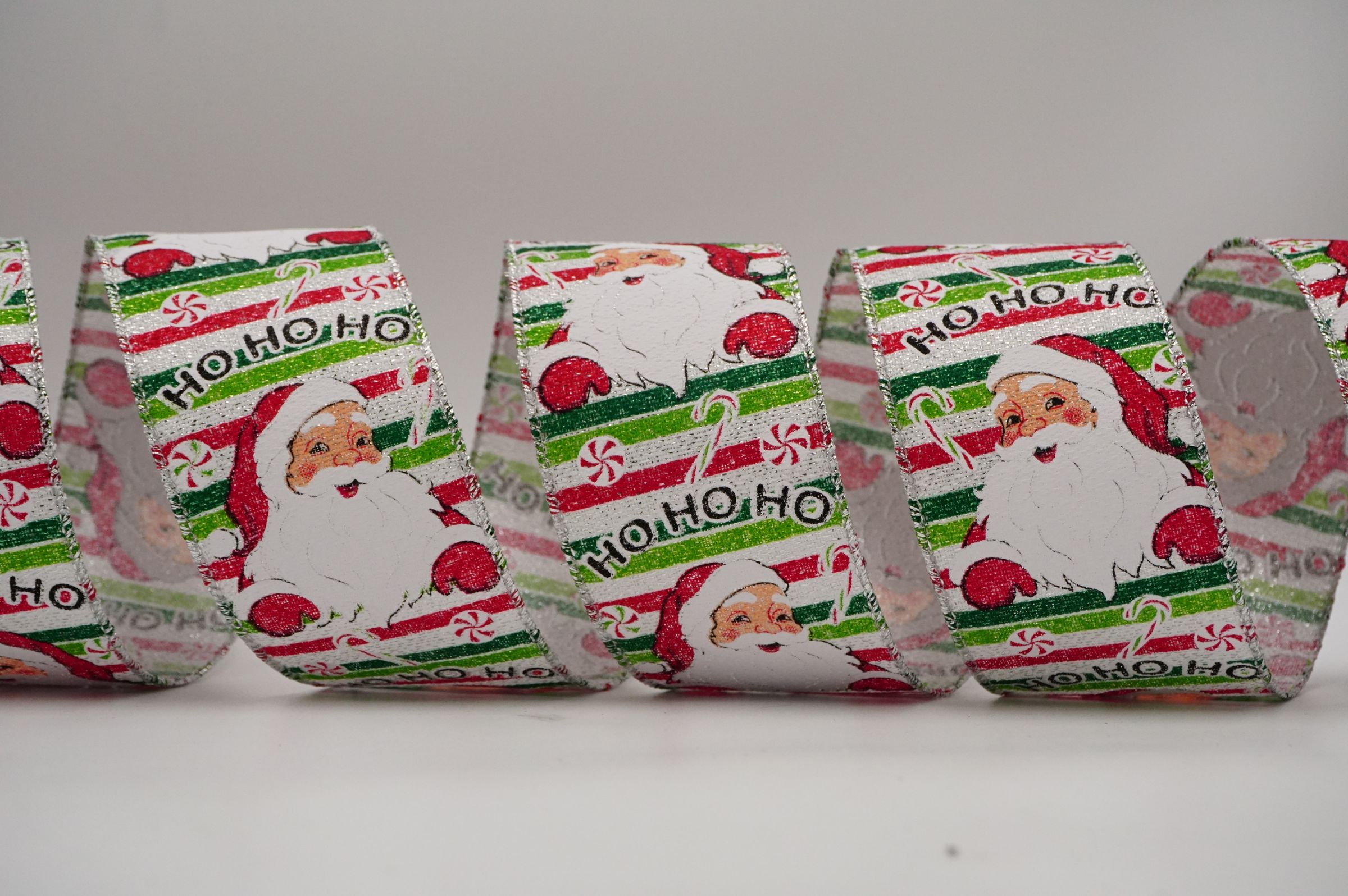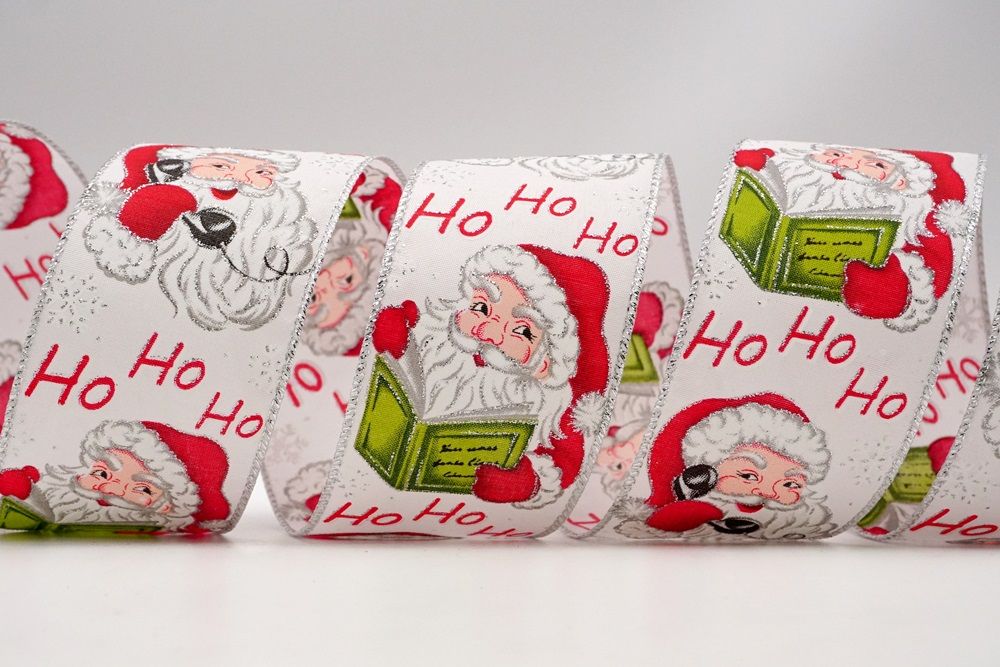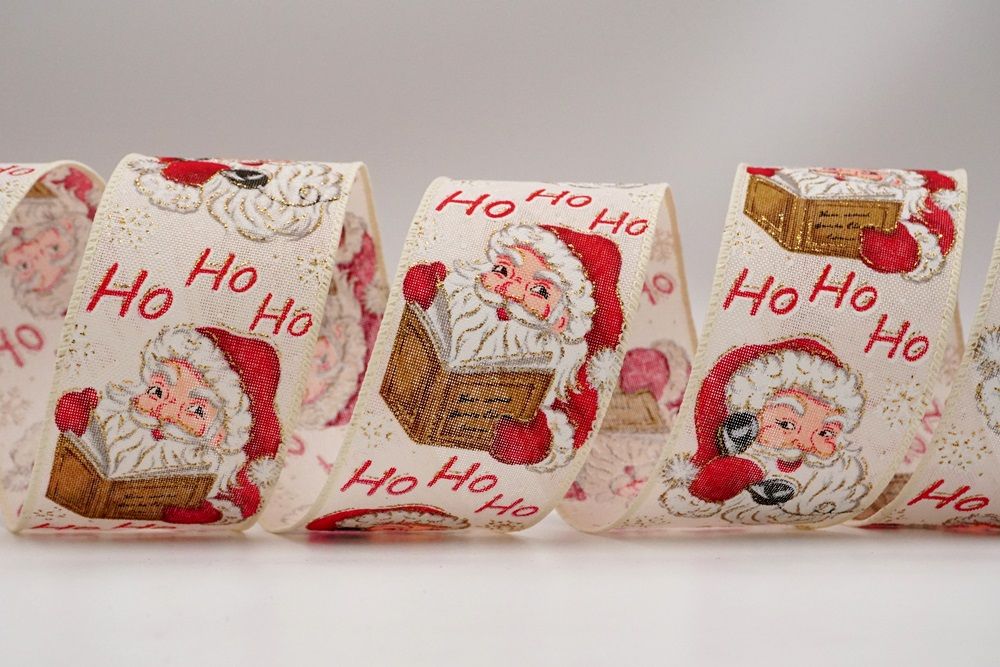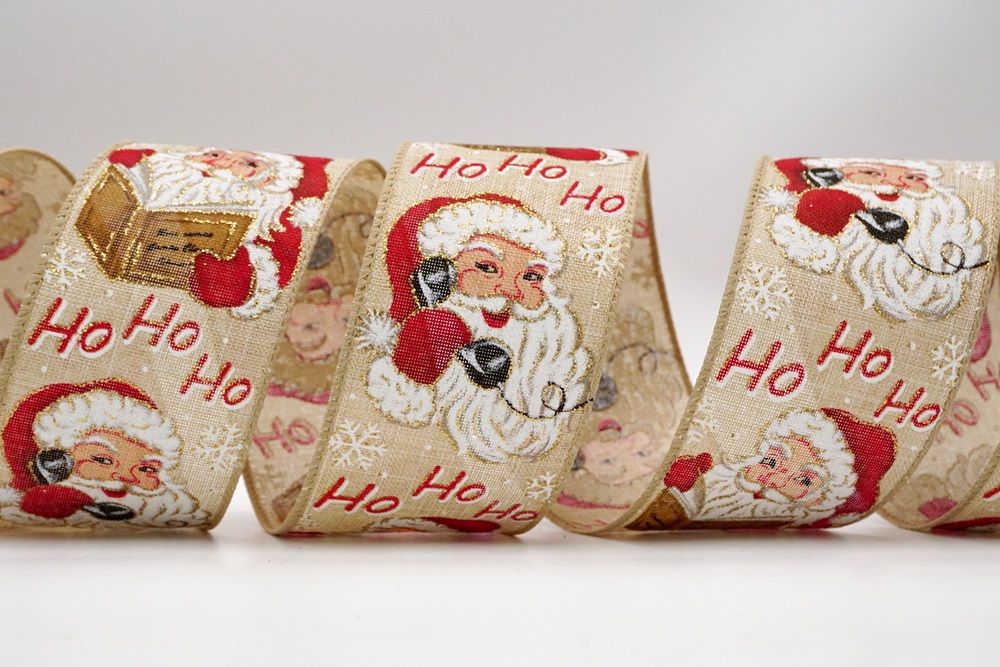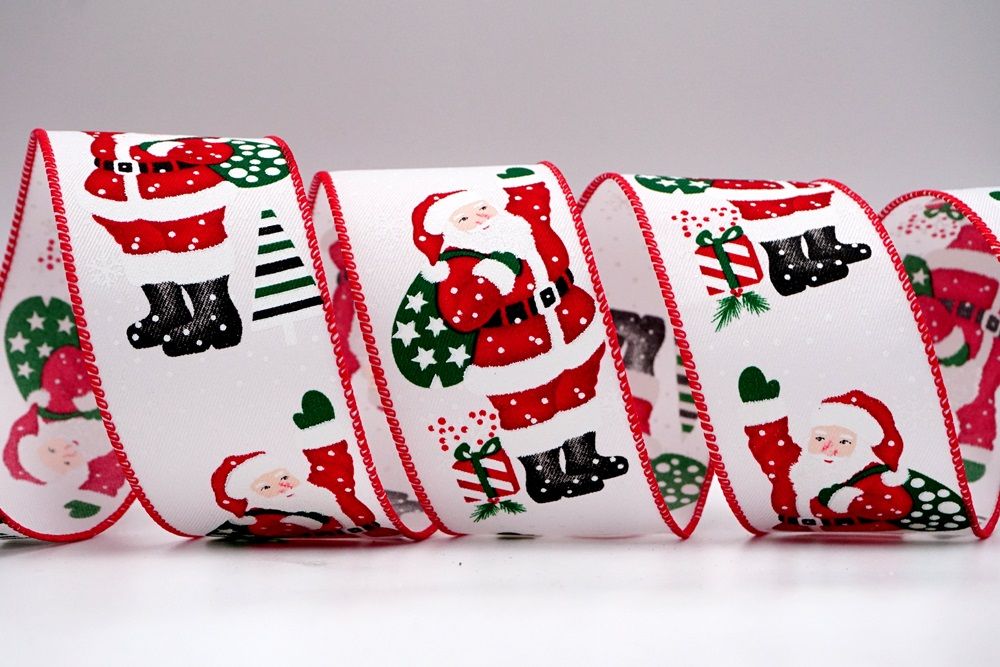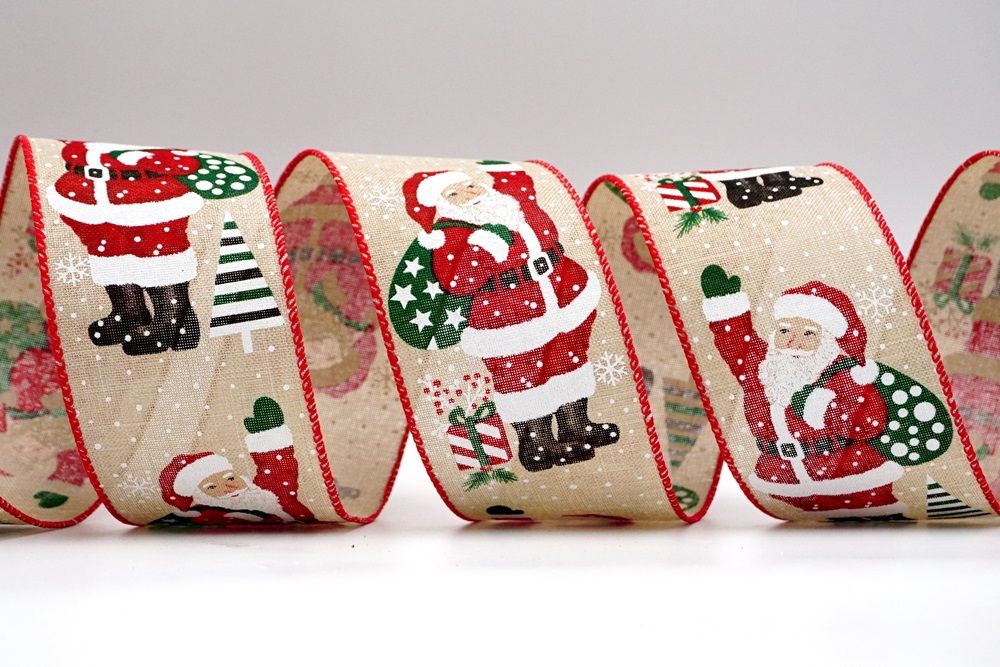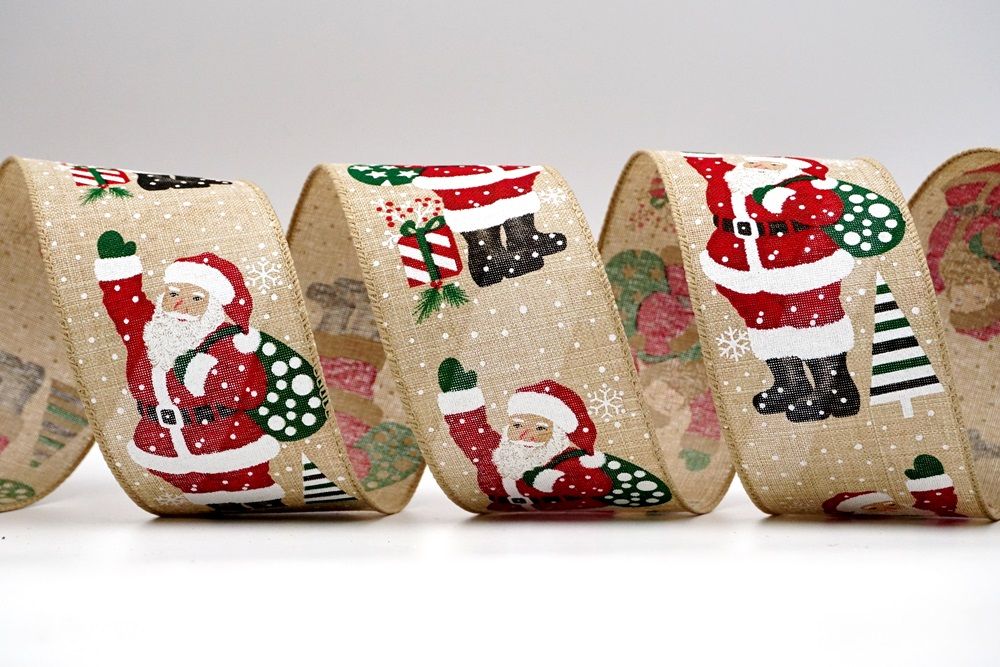 This ribbon series include every styles of Santa Claus designs, the most iconic present for this lovely holiday. Santa will be familiar to everyone since childhood, this ribbon designs surrounding the theme of happiness, daily routine, and working mode of the character of Santa Claus. A symbol of giving and praising for doing good within the year, who doesn't like Santa anyway!
Ribbon fabrics are made with satin, faux burlap , organza, and metallic; edges of ribbon are sewn with color matte thread or glitter thread and included wires. Wires included on both edges are good for shaping and set up the designs.
White Cute Santa Hat Ribbon_KF7143G-1
Red Green Stripes Santa Ribbon_KF7285.KF7286
Daily Santa Ribbon_KF7289.KF7290
Santa with Gifts Ribbon_KF7426.KF7427
Features
Christmas decorations
Household display
Wide applications
Durable & sturdy
Gift wrappings
Specification
# KF7143

Fabric type:
Satin
Fiber content:
100% polyester
Size:
INCH
MM
2 1/2"
63mm
Wired:
yes
Edge:
cut & merrow
Color:

white
# KF7285

Fabric type:

Satin Velvet

Fiber content:
100% polyester
Size:
INCH
MM
2 1/2"
63mm
Wired:
yes
Edge:
cut & merrow
Color:

White, Ivory
# KF7286

Fabric type:
Metallic
Fiber content:

85% polyester
15% metallic

Size:
INCH
MM
2 1/2"
63mm
Wired:
yes
Edge:
cut & merrow
Color:

Silver
# KF7289

Fabric type:

Satin Velvet

Fiber content:
100% polyester
Size:
INCH
MM
2 1/2"
63mm
Wired:
yes
Edge:
cut & merrow
Color:

white
# KF7426

Fabric type:
Satin Velvet
Fiber content:
100% polyester
Size:
INCH
MM
2 1/2"
63mm
Wired:
yes
Edge:
cut & merrow
Color:

White
# KF7427

Fabric type:
Faux Burlap
Fiber content:
100% polyester
Size:
INCH
MM
2 1/2"
63mm
Wired:
yes
Edge:
cut & merrow
Color:

White, natural
Photo Gallery

Related Products

---

Files Download

---
Applications
Gift wrapping
Christmas decoration
Holiday decoration
Fall season decoration
Gift bags
Bows
Craft project
Home décor
Wreath design
Floral design
Accessories
All decoration needs
Press Release
Coming soon! Click and download the newest E catalog!

Come and check out our new and wide range of ribbons for 2023 Autumn, Halloween, Christmas season! New designs, new fabrics, new inspirations for all decorating needs!

Read More