Holiday Twill Plaid Ribbon
KF6392~KF6397
Tip up this timeless ribbon anywhere to create fabulous holiday décor.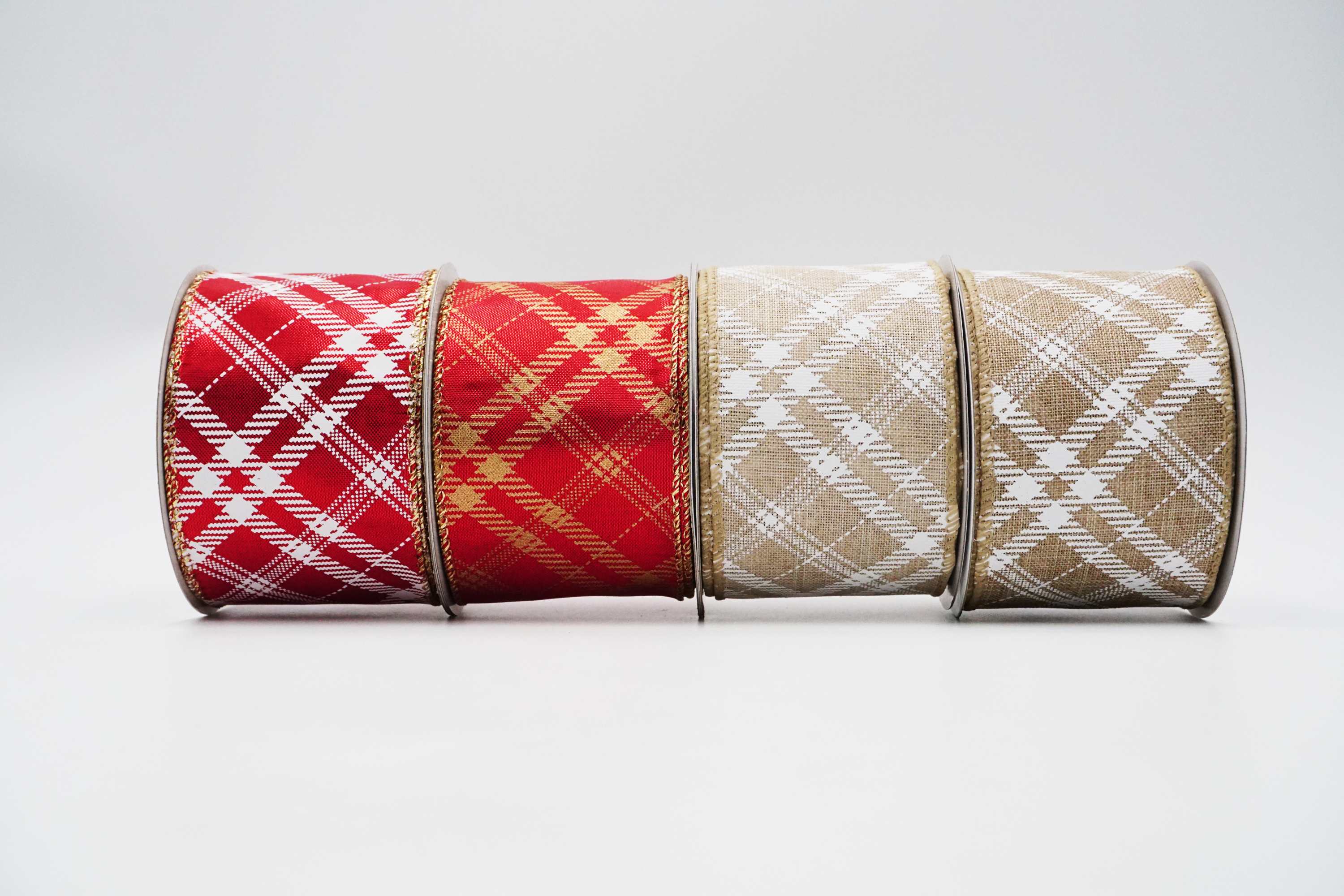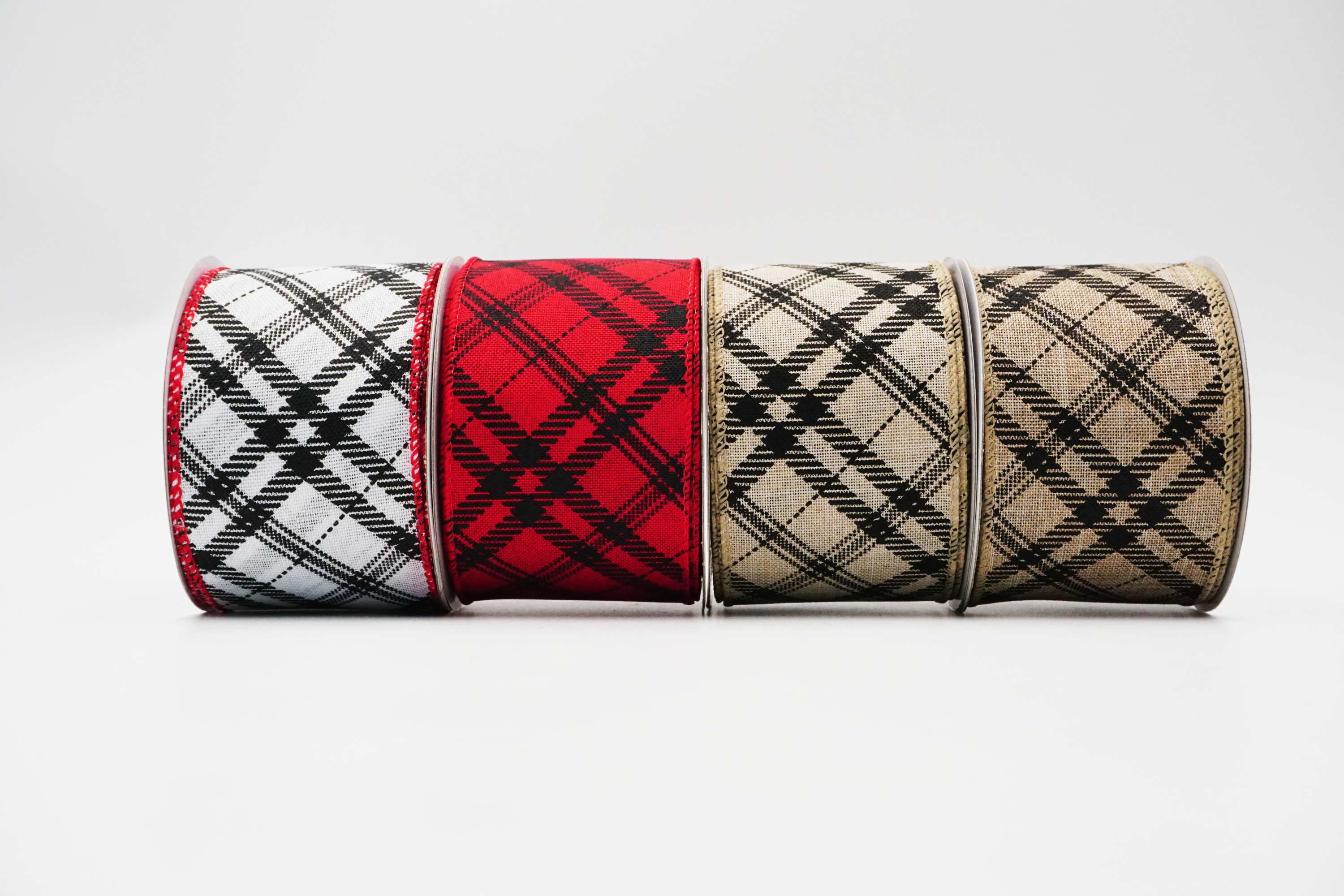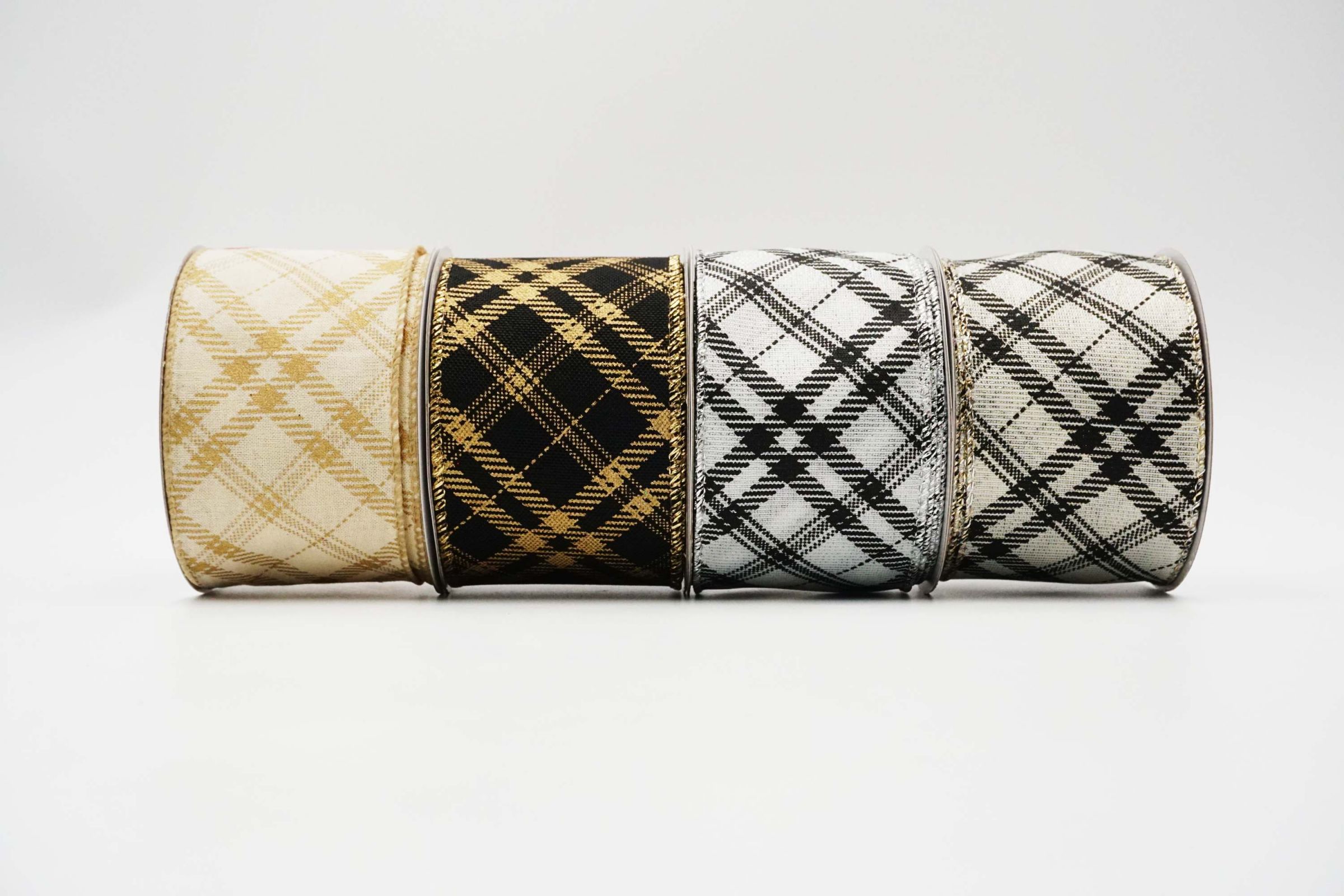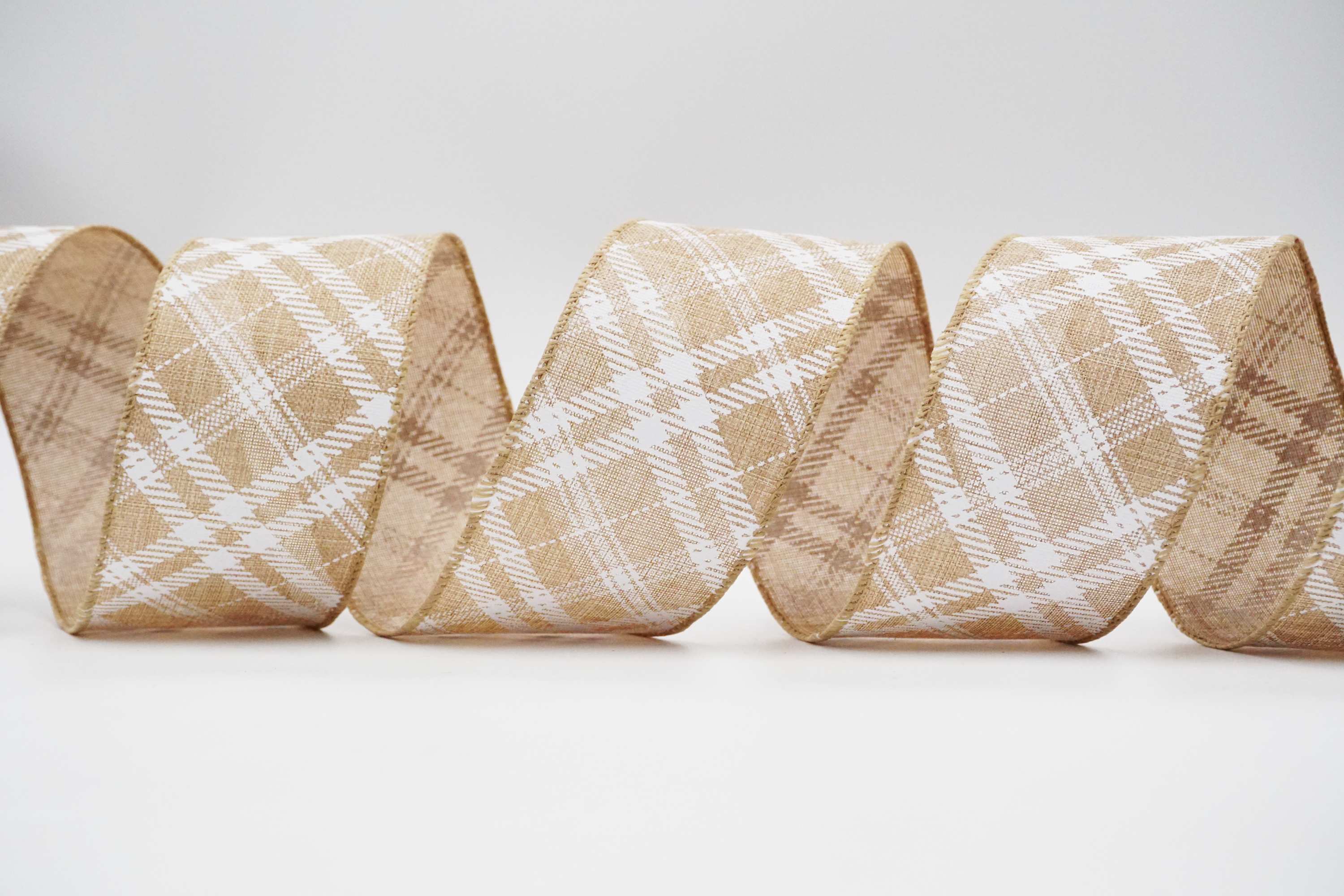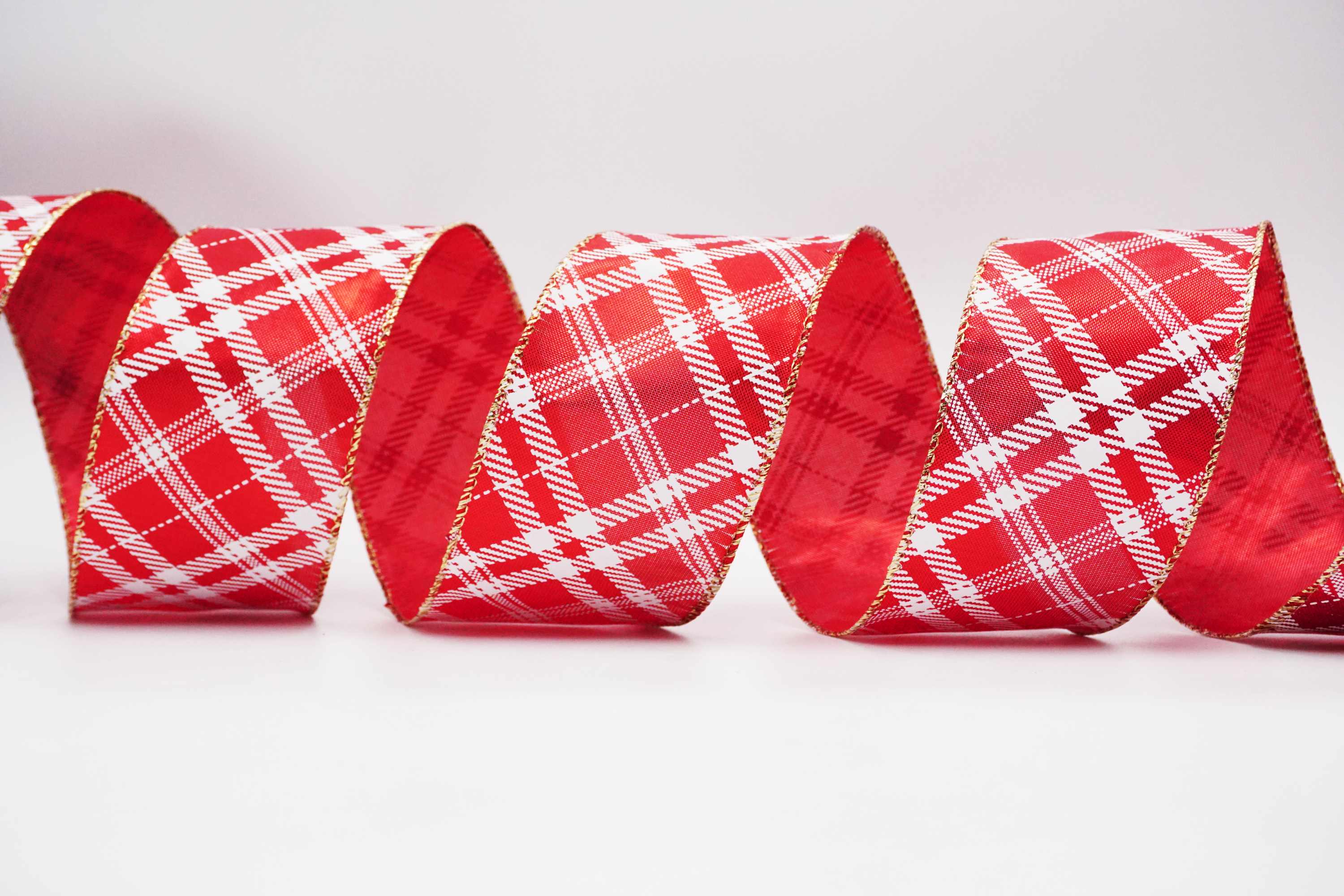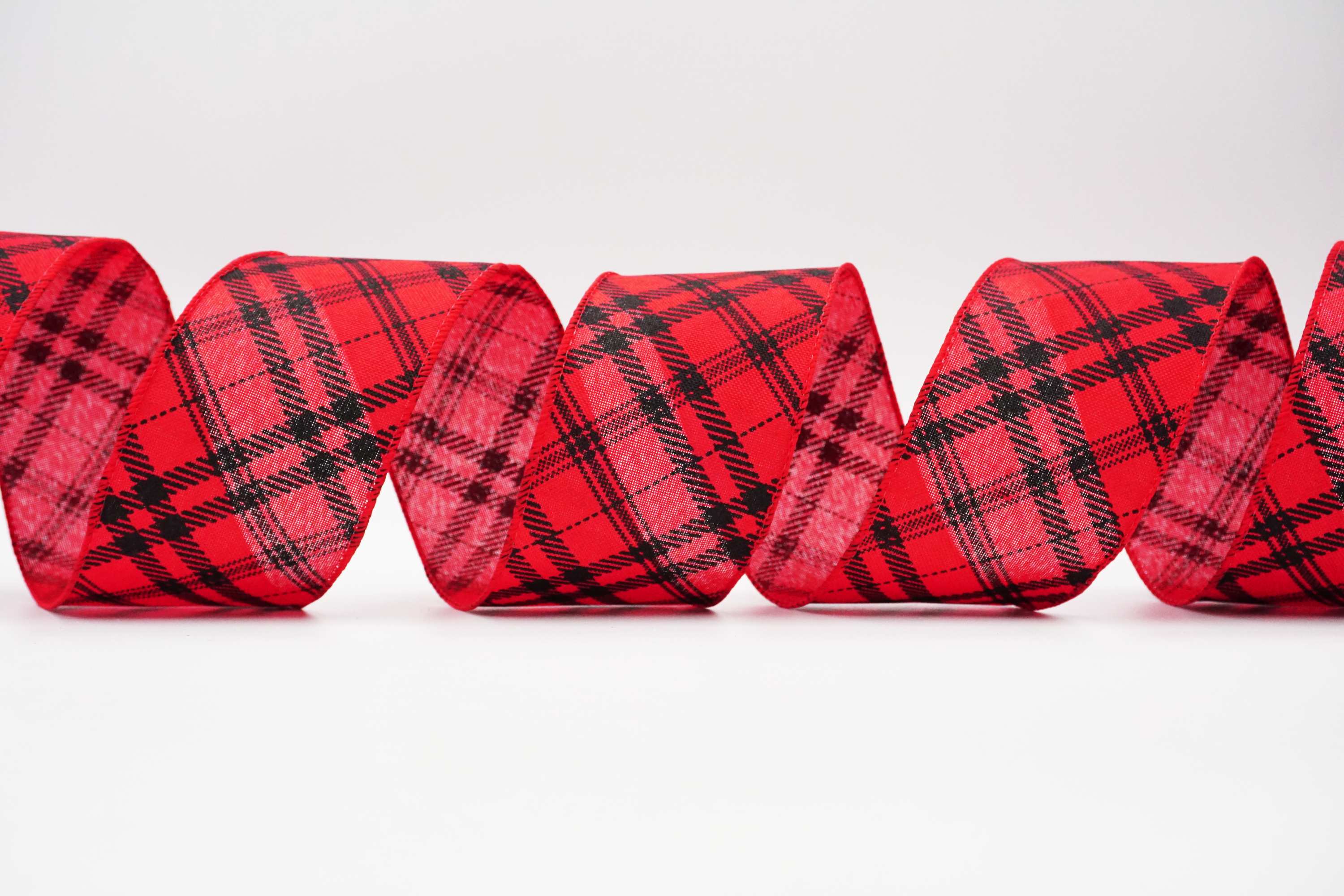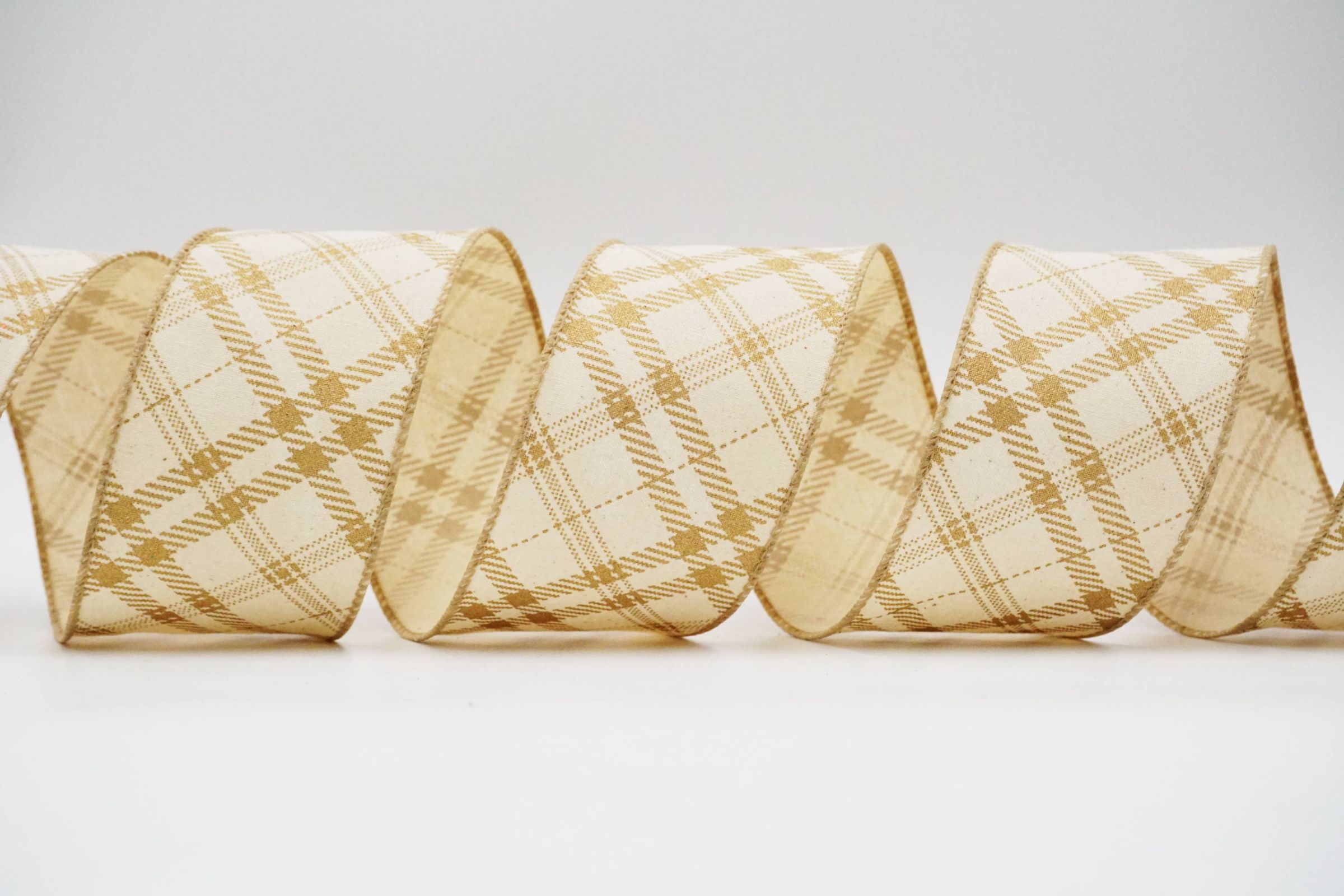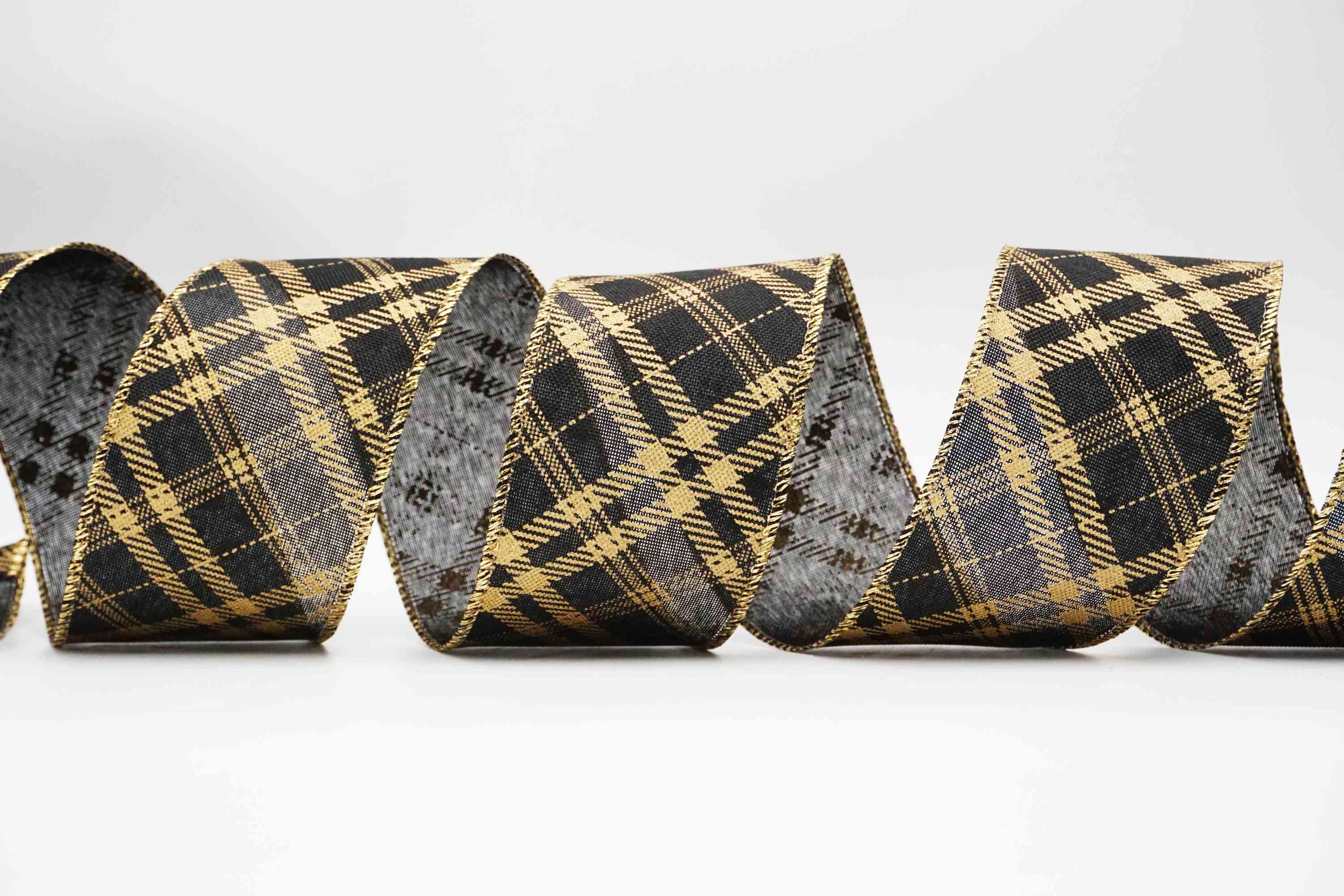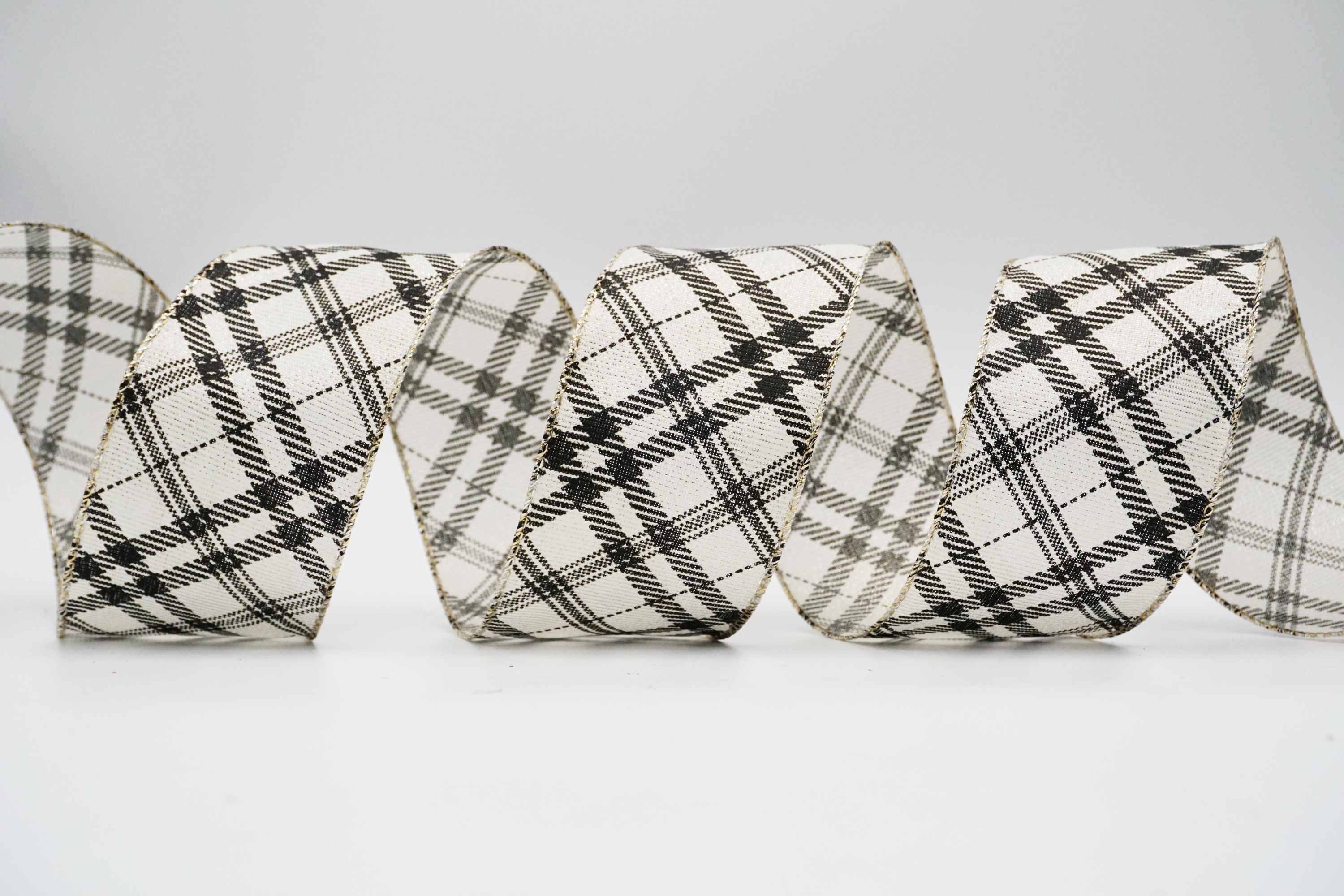 Highly versatile with an ageless look, the twill plaid ribbon can be used to complete packages, embellish cookie tins, and house décor! Twill plaid design printed on these fabrics as festive red, bright white, black, and natural colors are a perfect combination while the wired edges allow for effortless decorating as well.

This ribbon series is available in all sizes from 1-1/2 inches up. Complement your plaid ornaments, metal accents, and red berry sprays with the comforting, subtle plaid patterns on this perfect Christmas ribbon.
Warm and traditional with a little gold metallic thread for that festive lift. Holiday plaid reflects a classic yet timeless look to seasonal designs.

This twill plaid design ribbon added visual interest. Keep the holidays merry and bright with an amazingly coordinated seasonal look!
Decorating
Uses include packaging, Xmas gift wrapping, autumn and winter floral arrangements, and Christmas décor such as adding to garlands, trees, wreaths ribbon, ornaments, etc.
Holiday Twill Plaid Ribbon_KF6392 & KF6393
Holiday Twill Plaid Ribbon_KF6394 & KF6396
Holiday Twill Plaid Ribbon_KF6397
More to find below photo booth!
Features
Christmas decorations
Wide applications
Durable & sturdy
Specification
# KF6392

Fabric type:
Faux Burlap
Fiber content:
100% Polyester
Size:
INCH
MM
2 1/2"
63mm
Wired:
yes
Edge:
cut & merrow
Color:
Natural
#KF6393

Fabric type:

Satin

Fiber content:

50% Polyester 50% Metallic

Size:
INCH
MM
2 1/2"
63mm
Wired:
yes
Edge:
cut & merrow
Color:

Red
# KF6394.#KF6396

Fabric type:

Thick Faux Burlap

Fiber content:
100% Polyester
Size:
INCH
MM
2 1/2"
63mm
Wired:
yes
Edge:
cut & merrow
Color:
Natural/Black
#KF6395

Fabric type:

Cotton

Fiber content:

100% Cotton

Size:
INCH
MM
2 1/2"
63mm
Wired:
yes
Edge:
cut & merrow
Color:

Beige
# KF6397

Fabric type:
Two-Shuttle woven grid
Fiber content:
85% Polyester 15% Metallic
Size:
INCH
MM
2 1/2"
63mm
Wired:
yes
Edge:
cut & merrow
Color:
White/Beige
Photo Gallery

Related Products

KF6368.KF6369.KF6370

---

This is a retro-style festive ribbon featuring thin and thick slant stripes with some square patterns. The design is interspersed with glitter stripes in different thicknesses. This retro ribbon series is imitative of the fashion from the past. It comes in 4 colors combinations and is available in all widths from 1-1/2 inch up. Enhance your packaging and décor with an ultra-sparkly striped wired ribbon. This ribbon is 2-1/2 wide and features bold diagonal stripes along one side of the ribbon. It is crisp to the touch and finished with wired edges, maintain shape with metallic thread. Holiday ribbon is ideal for gift-giving, and crafts.

---

KF6401.KF6402.KF6403

---

Christmas is a holiday full of symbolism. Add a touch of charm to the holidays with this patterned wired Christmas ribbon, and wrap and decorate with a festive deer and tree design on the wired ribbon. The ribbon is cutting from fabrics into 2-1/2 inches. There are two fabrics to option, one is faux burlap and another is plaid. They made these patterns are a more good texture and add a Christmas look. Matte thread. In other words, the ribbon can be bent into any shape and hold.

---

KF6612~KF6619

---

Peppermint Candies Stripe Ribbon will give you a wonderful festive flourish! The ribbon features candy canes and candy cane swirls design and striped embellished on both sides, and it has a wire edging to give it extra structure for any project. It's in 2-1/2 inches with either matte red, glitter edges that are wired contained. These ribbons have a thin monofilament wire along the edges of the ribbon that help the ribbon to be shaped into beautiful loops and bows and hold their desired shape. Peppermint candy canes define the spirit of Christmas in their traditional red and white color combination. You can turn your simple home décor into a fun style with the ribbon. This candy cane ribbon series comes in 2 types of fabric. The classic red and white won't go wrong with any Christmas accessories. You can easily match colors with your gift package. In addition to the typical Christmasy colors, a layer of iridescent glitters is covered on the patterns. Make the ribbon shines under lights!

---

---

Files Download

---
Applications
Gift wrapping
Christmas decoration
Holiday decoration
Fall season decoration
Gift bags
Bows
Craft project
Home décor
Wreath design
Floral design
Accessories
All decoration needs
Press Release
Coming soon! Click and download the newest E catalog!

Come and check out our new and wide range of ribbons for 2022 Spring season! New designs, new fabrics, new inspirations for all decorating needs!

Read More