Holiday awaits wreath
KF6071.KF6072.KF6073.KF6074.KF7065
Christmas common decoration, classic and elegant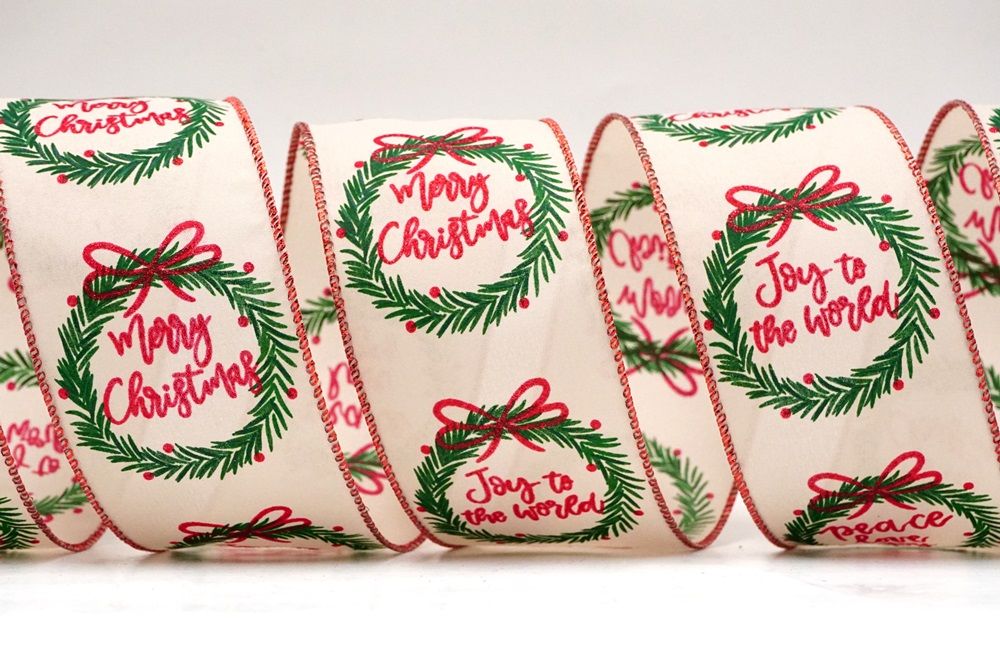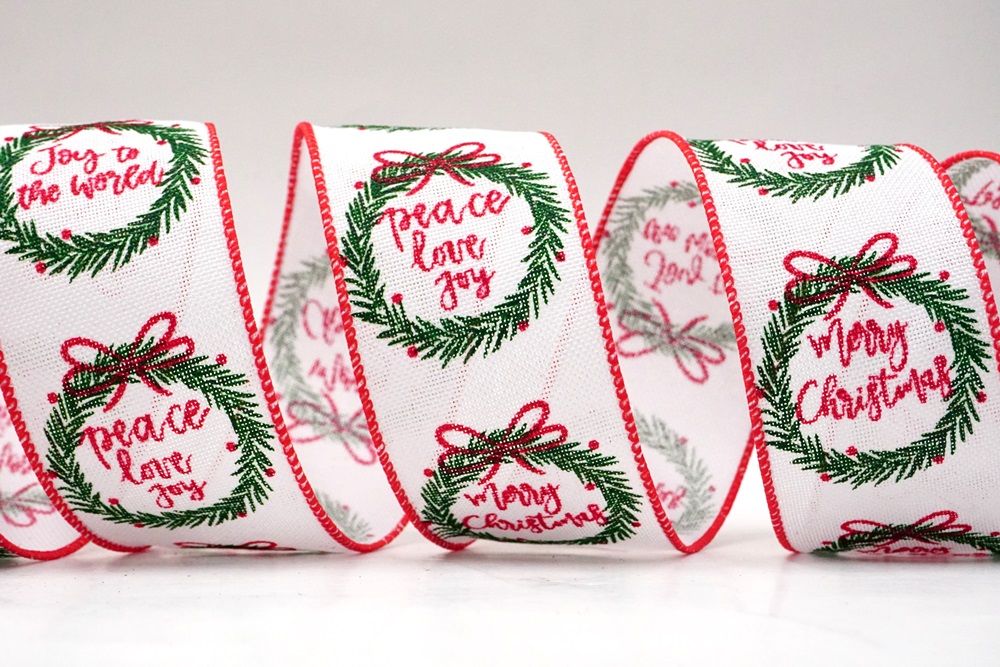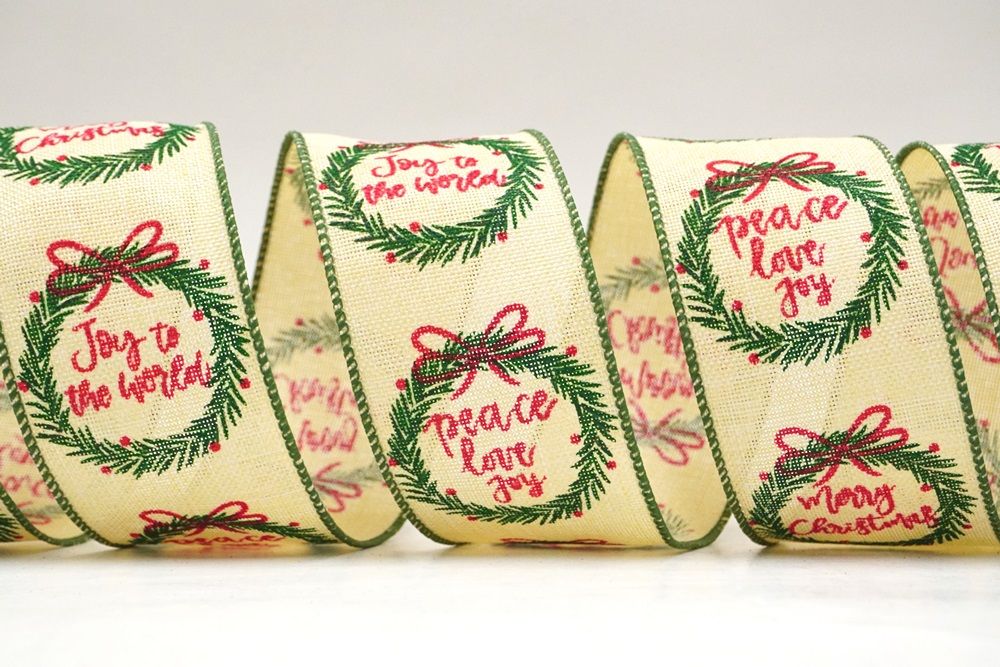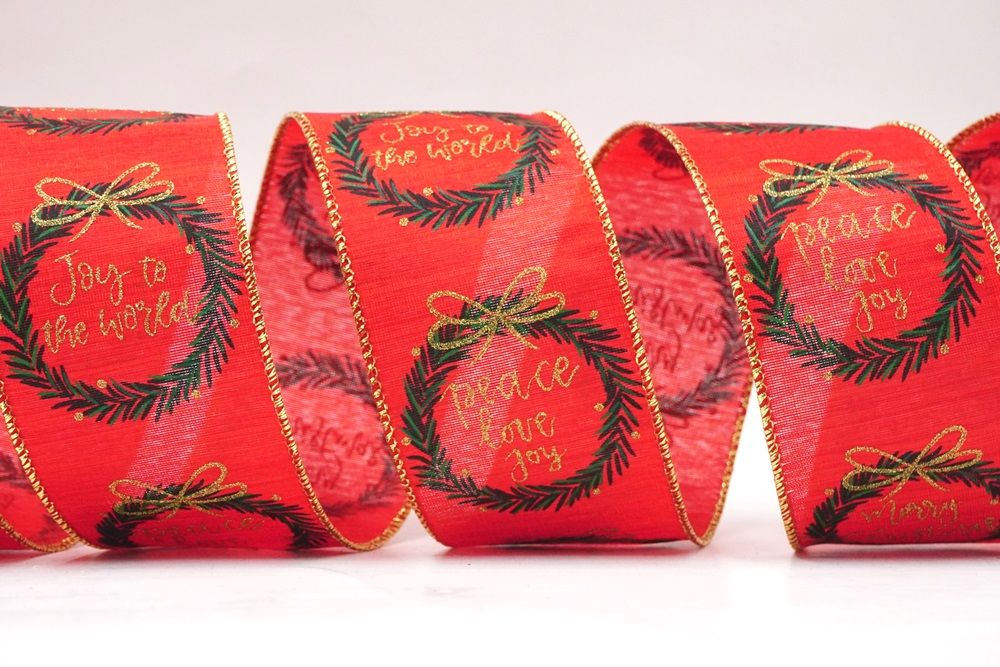 The Christmas wreath also called "Advent Wreath" means "Coming" in Latin language implying waiting for Jesus to come again. The evergreen branches symbolize the eternal life, to memorize the eternal of Jesus. Christmas wreath involves in diverse designs throughout the time. People hang them on the house doors, windows, even Christmas trees. When we talk about decorating for the Christmas, we definitely cannot miss the wreath!
The wreath symbolizes peaceful, and the circle symbolize full, May your New Year peace and full with joy and wealth. We didn't add on complex ornament to the design, to preserve its simplicity and sense of holiday.

There are two options of fabric, metallic woven and plain woven. Three colors for customers to choose! All items are well-cut and woven with metallic thread on the edges, input with wire.
Features
Christmas decorations
Wide applications
Durable & sturdy
Specification
# KF6071GR-2

Fabric type:
WOVEN
Fiber content:
100% POLYESTER
Size:
INCH
MM
2 1/2"
63mm
Wired:
yes
Edge:
cut & merrow
Color:
WHITE
# KF6072GC-2-800

Fabric type:
WOVEN
Fiber content:
100% POLYESTER
Size:
INCH
MM
2 1/2"
63mm
Wired:
yes
Edge:
cut & merrow
Color:
LIGHT GREEN
# KF6073G-7

Fabric type:
THICK WOEVEN
Fiber content:
100% POLYESTER
Size:
INCH
MM
2 1/2"
63mm
Wired:
yes
Edge:
cut & merrow
Color:
RED
# KF6074G-50

Fabric type:
WOVEN
Fiber content:
100% POLYESTER
Size:
INCH
MM
2 1/2"
63mm
Wired:
yes
Edge:
cut & merrow
Color:

SLIVER
# KF6075GC-4-217

Fabric type:
FAUX BURLAP
Fiber content:
100% POLYESTER
Size:
INCH
MM
2 1/2"
63mm
Wired:
yes
Edge:
cut & merrow
Color:
NEON BLUE
Photo Gallery

Related Products

---

Files Download

---
Applications
Gift wrapping
Christmas decoration
Gift bags
Bows
Craft project
Home décor
Wreath design
Floral design
Accessories
All decoration needs
Press Release
Newly launched! Send your inquiry now~

Come and check out our new and wide range of ribbons for 2020 Christmas! New designs, new fabrics, new inspirations for all decorating needs!

Read More