Holly Leaves & Poinsettia Ribbon
KF5225.KF5226
Golden prints on Christmassy red and green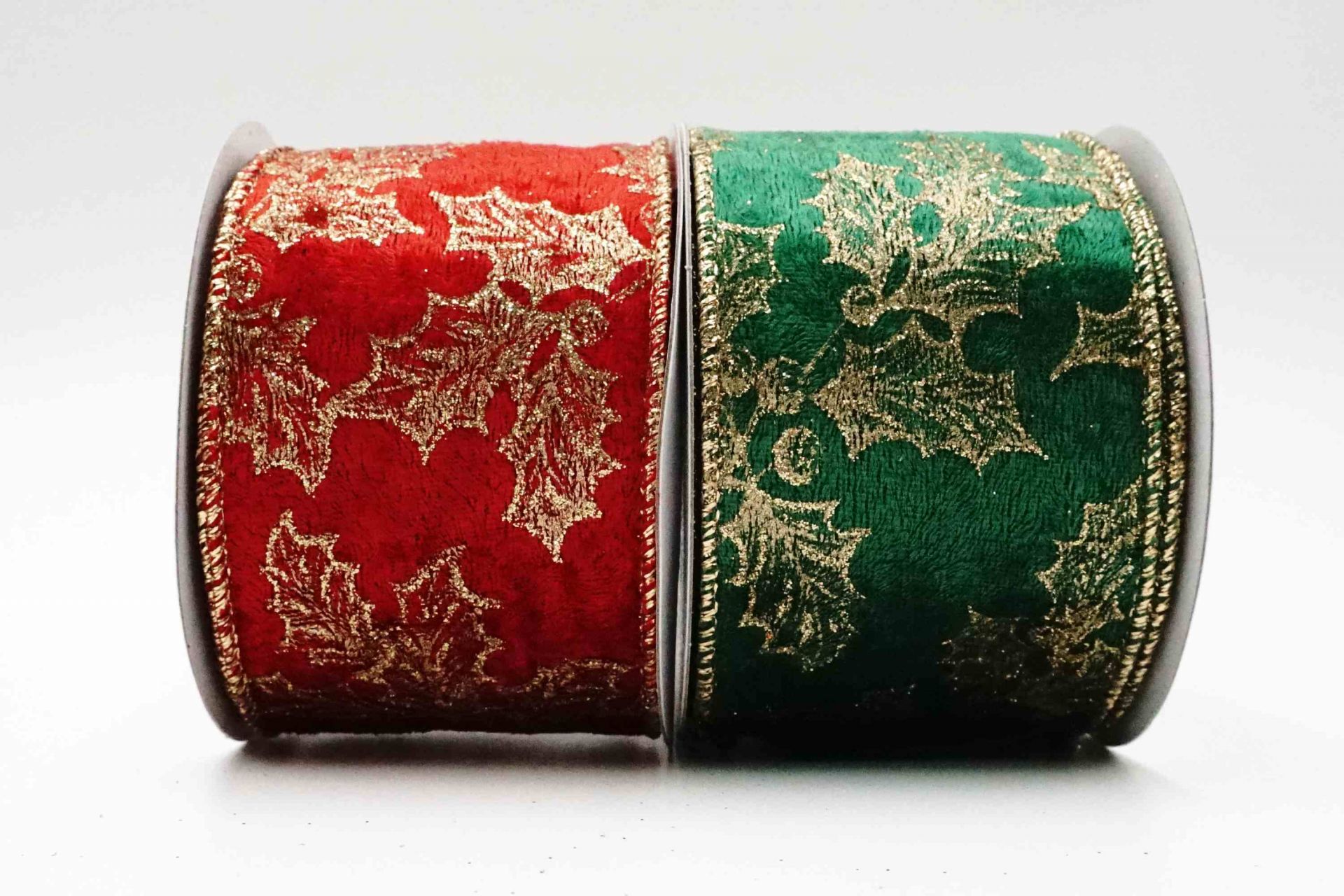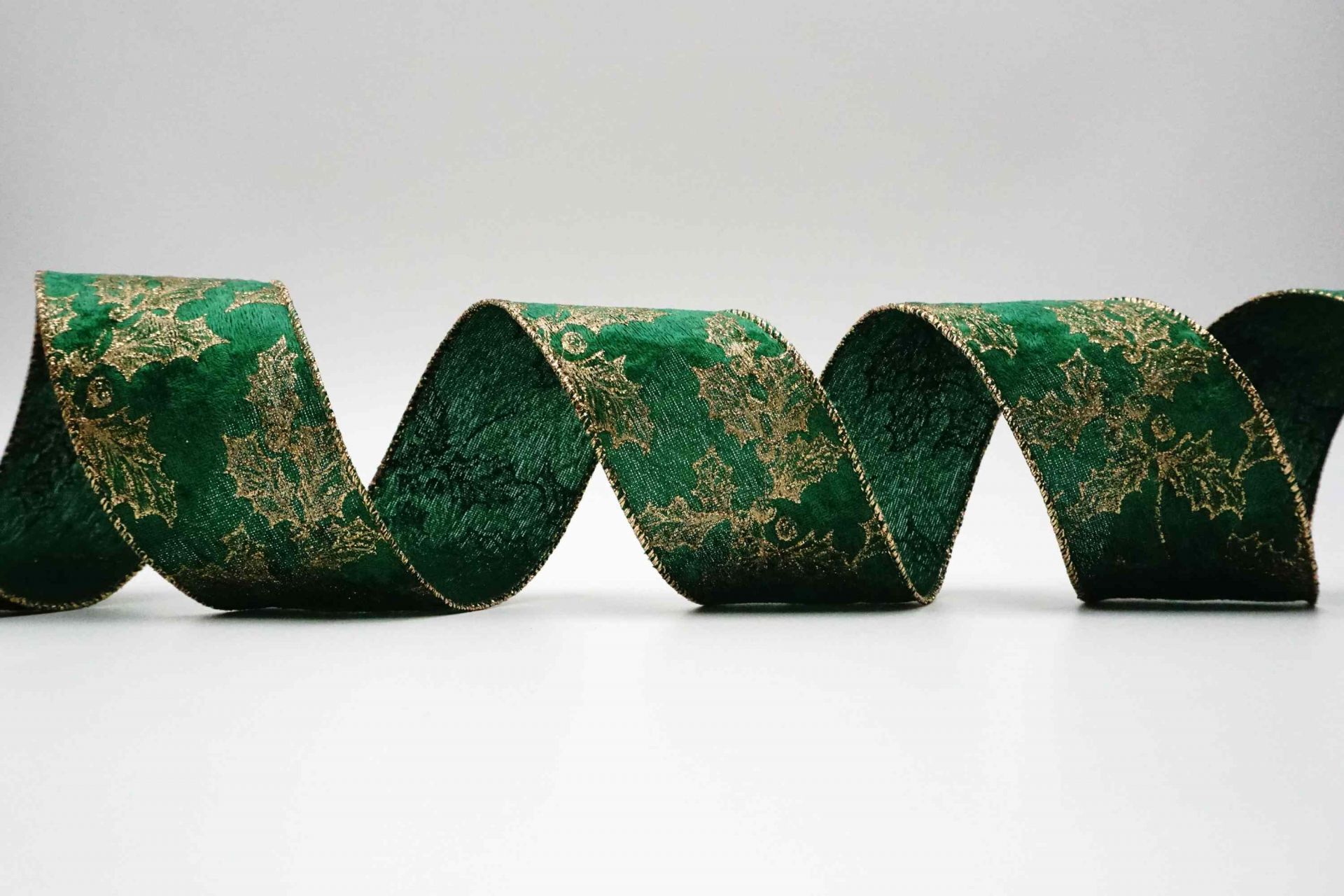 Adding some natural elements in no matter indoor or outdoor decorations is always a good idea and common option to make the place filled with Christmassy green and red. However, another golden touch can embellish the holiday scene by evoking feelings of luxury, prestige and mystery.
This listing is composed of two designs. Both of them carry out the details that mentioned above by keeping the classic red and green colors as backgrounds with golden prints of holly leaves & berries or poinsettias on them.
Gold looks pretty, of course it does, but more than that what it represents is illumination, magic, sparkle and glamour. It brings a livelier touch to the festivities, as well as acts as the game changer from tradition to modern.
The two designs for this listing feature holly leaves & berries and poinsettias respectively. The patterns are not only painted in gold but also printed with gold glitters. They are cut from fabrics with wires sewn on edgings by gold metallic thread. The listing just plays gold to the extreme!
The ribbon with holly leaves & berries design is available in special velvet that has a fluffy surface. As for the poinsettias blossom printing one, you may select from the same velvet or thick taffeta taffeta.
Let's shimmer around!
Get started on decorating with this luxurious-looking Christmas listing and let it illuminate your wishes for your loved ones!
KF5225-velvet
KF5226-velvet
KF5226-thick taffeta
Features
Christmas decorations
Wide applications
Durable & sturdy
Specification
# KF5225

Fiber content:
velvet
Size:
INCH
MM
2 1/2"
65mm
4"
103mm
Wired:
yes
Edge:
cut
Color:
red with holly leaves
green with holly leaves
# KF5226

Fiber content:
thick taffeta
Size:
INCH
MM
2 1/2"
65mm
4"
103mm
Wired:
yes
Edge:
cut
Color:
red with poinsettias
# KF5228

Fiber content:
velvet
Size:
INCH
MM
2 1/2"
65mm
4"
103mm
Wired:
yes
Edge:
cut
Color:
burgundy with poinsettias
Photo Gallery

Related Products

---

Files Download

---

Other News
Applications
Gift wrapping
Christmas decoration
Gift bags
Bows
Craft project
Home décor
Wreath design
Floral design
Food packaging
Toys
Accessories
All decoration needs
Press Release
Newly launched! Send your inquiry now~

Come and check out our new and wide range of ribbons for 2018 Christmas! New designs, new fabrics, new inspirations for all decorating needs!

Read More