Jumping Easter Bunnies Ribbon
PR4242
Five kinds of active Easter bunnies jumping on grosgrain and faux burlap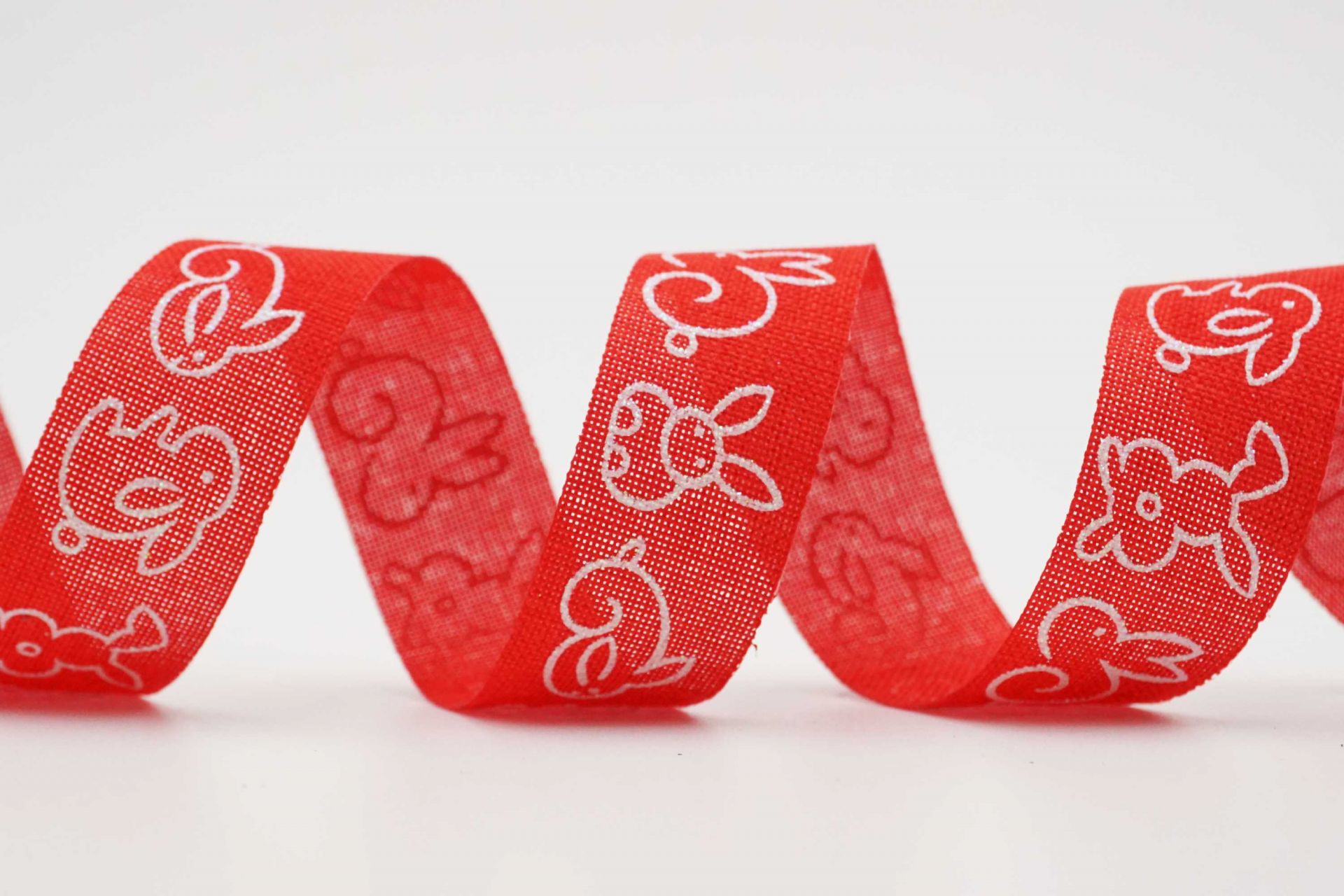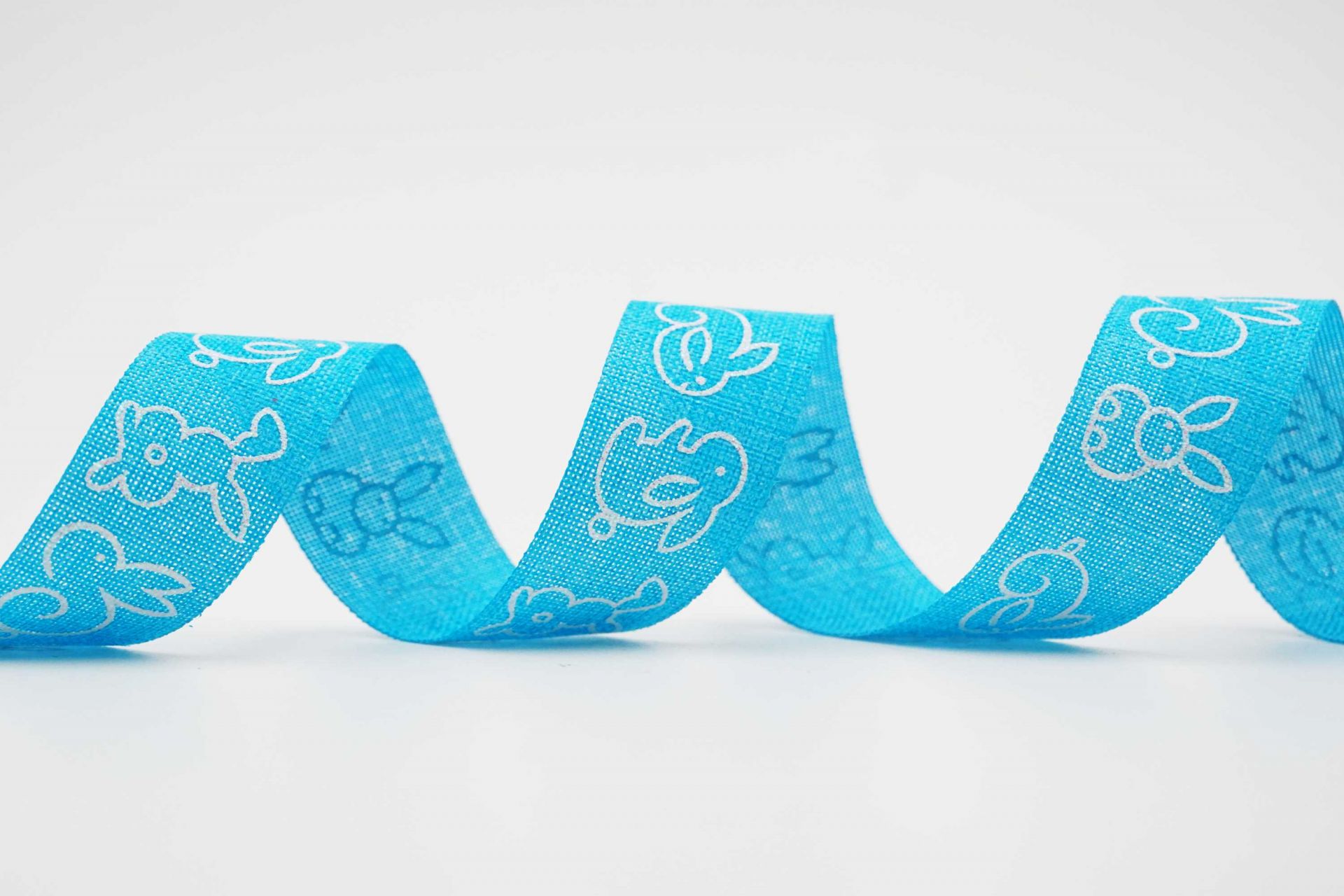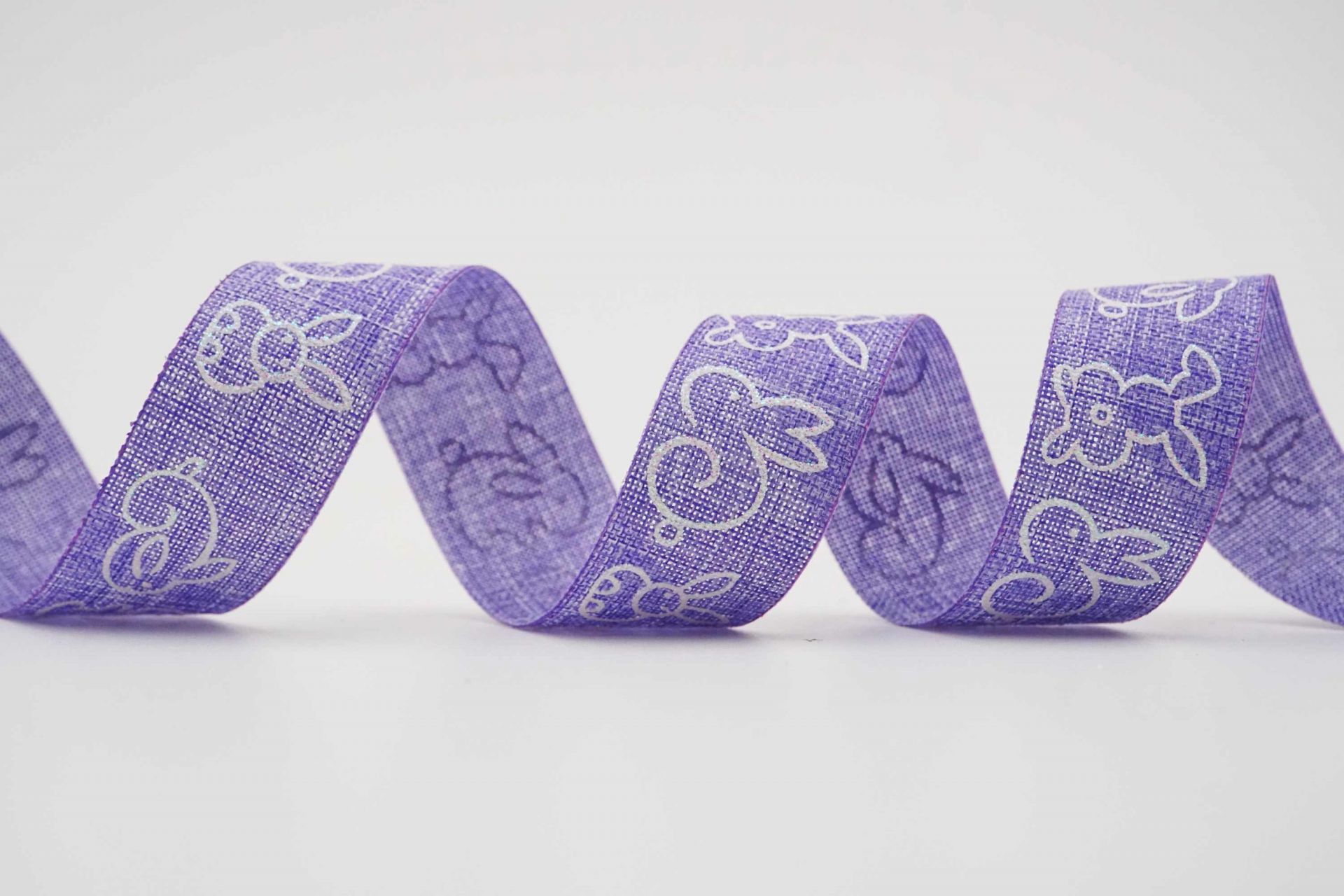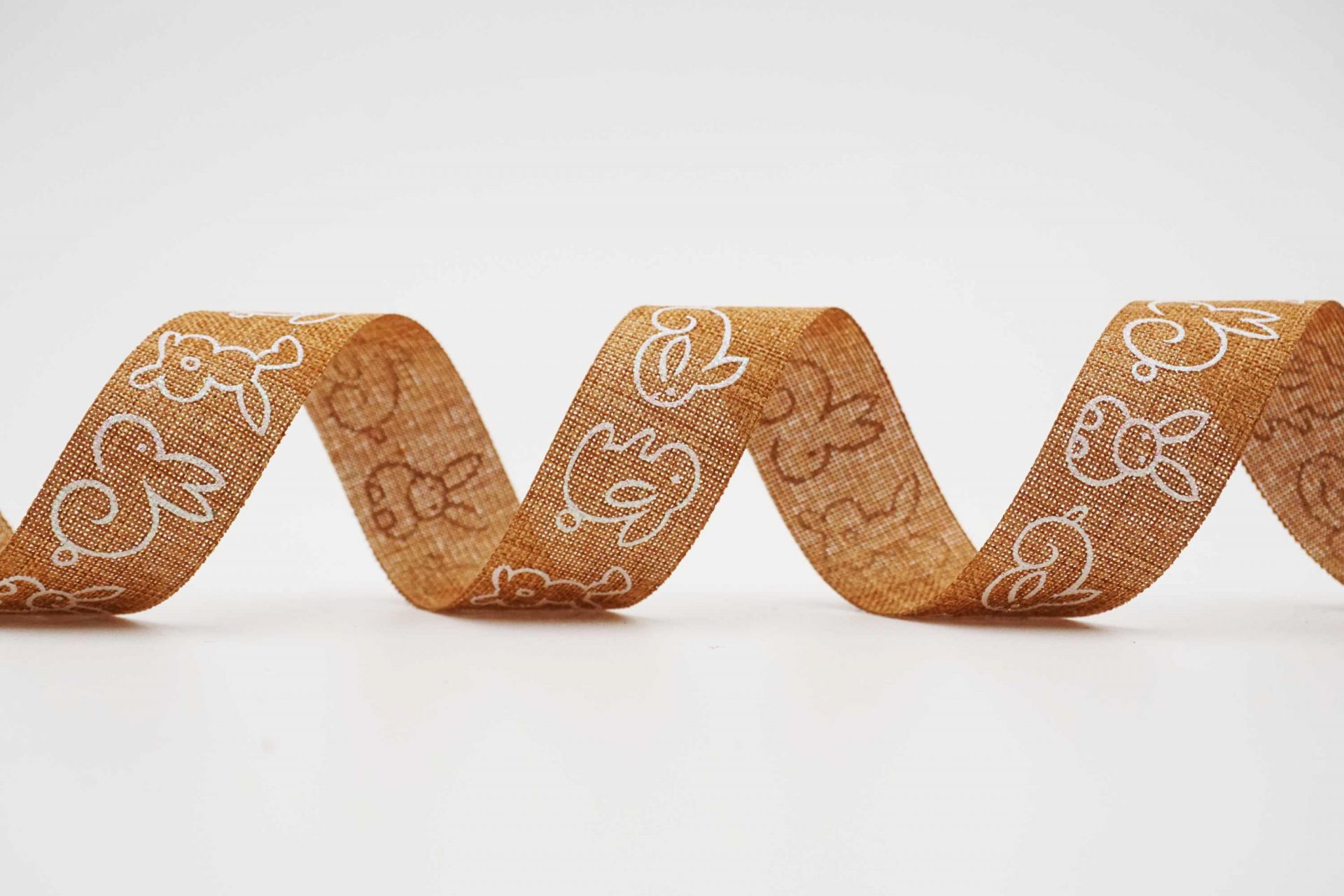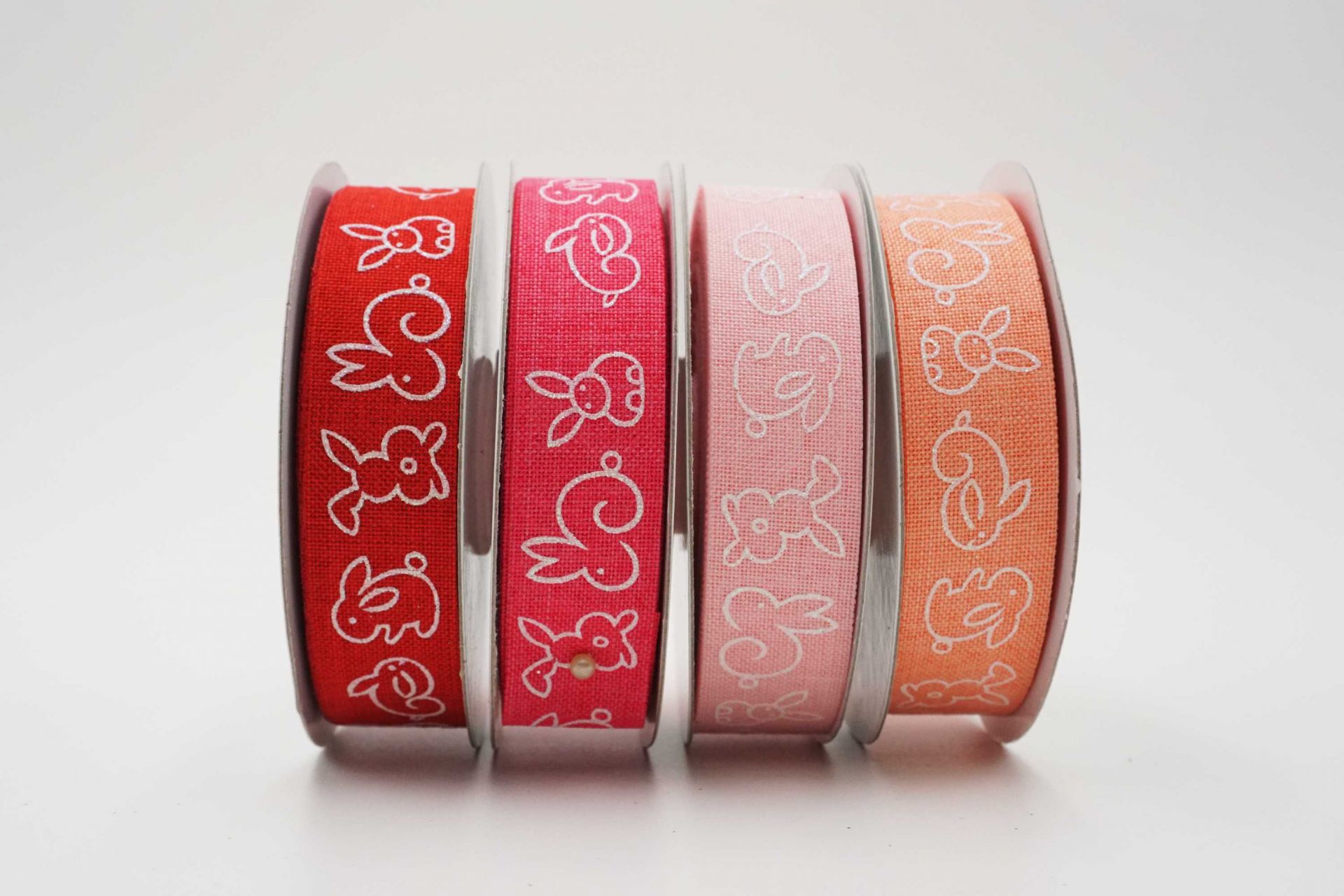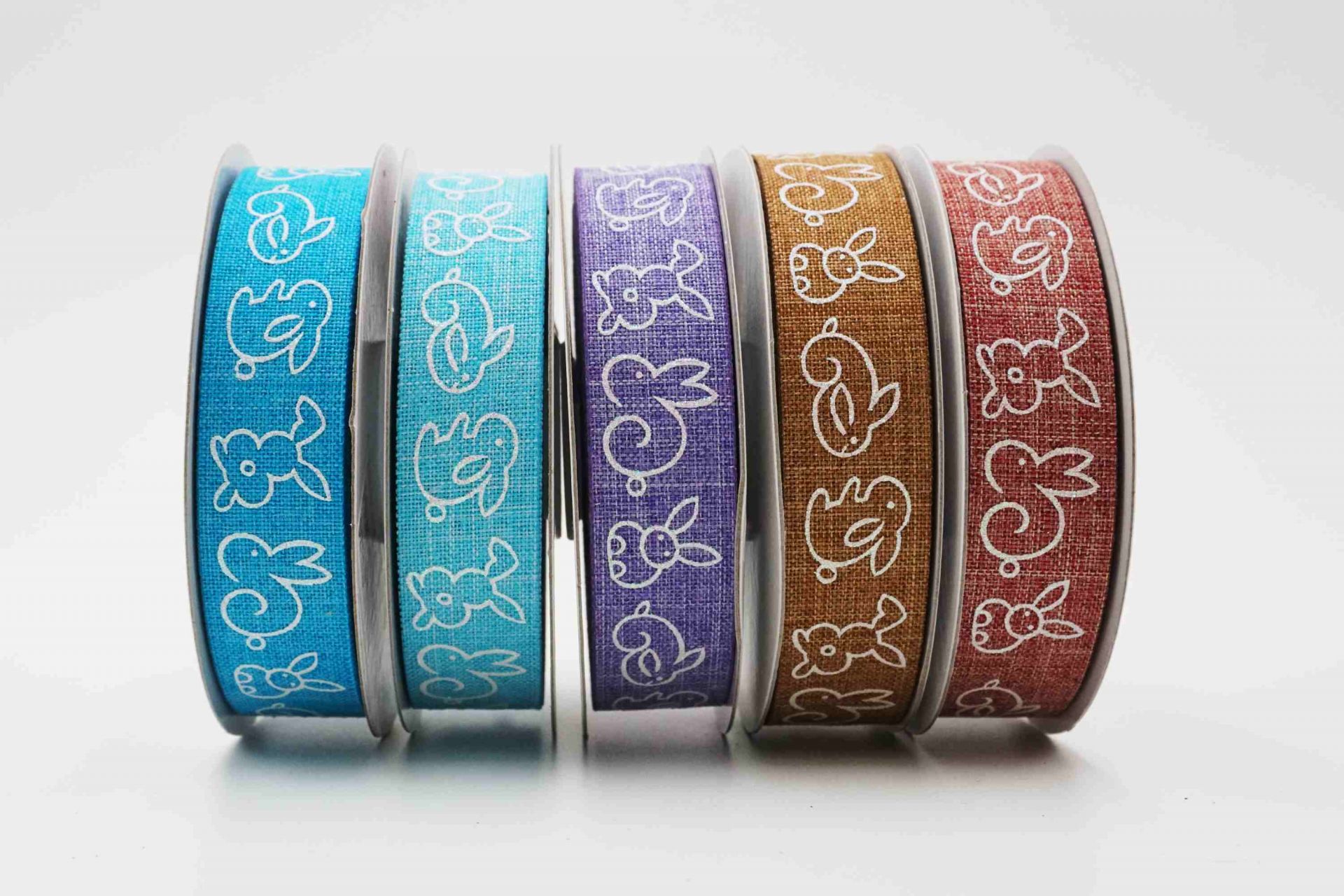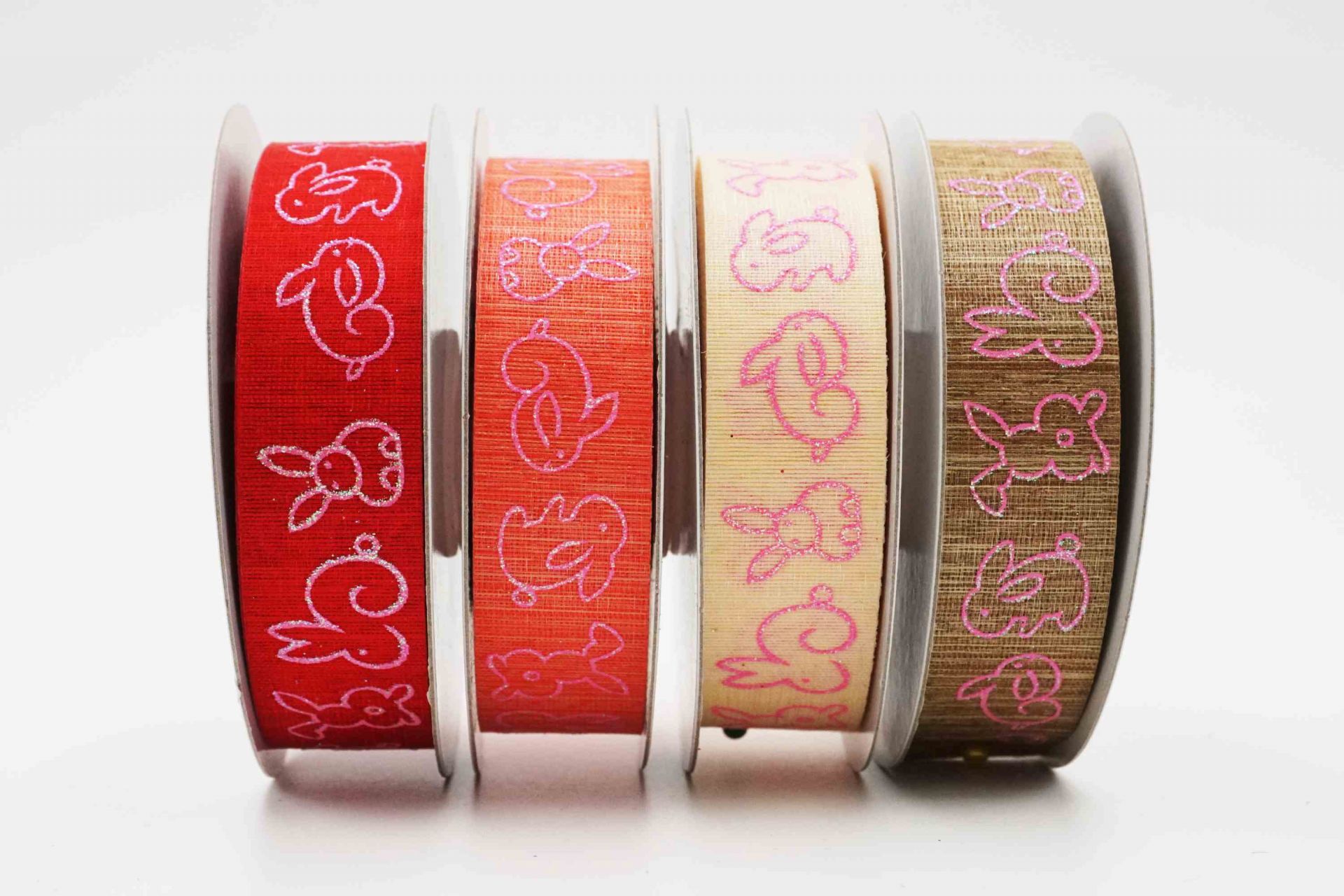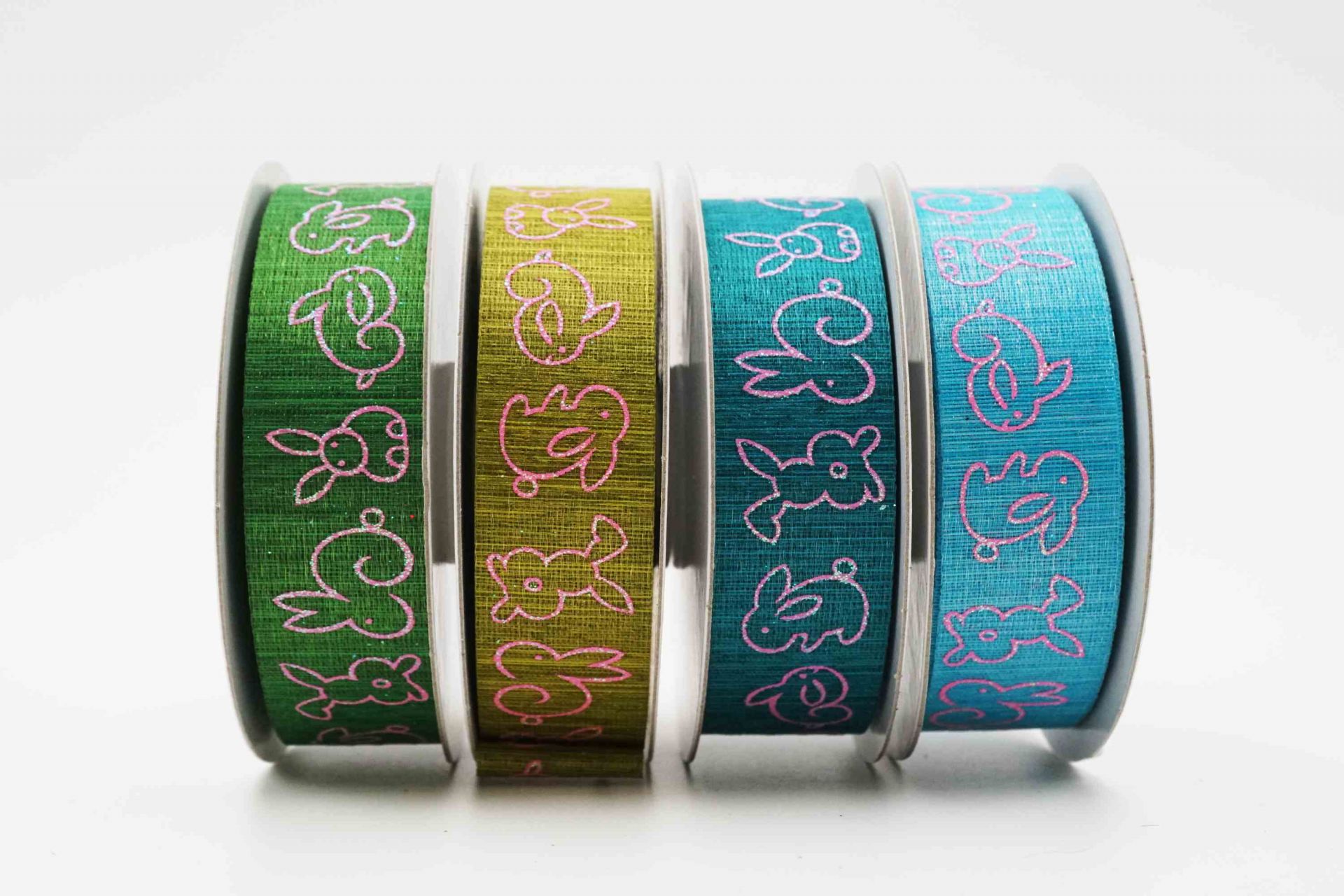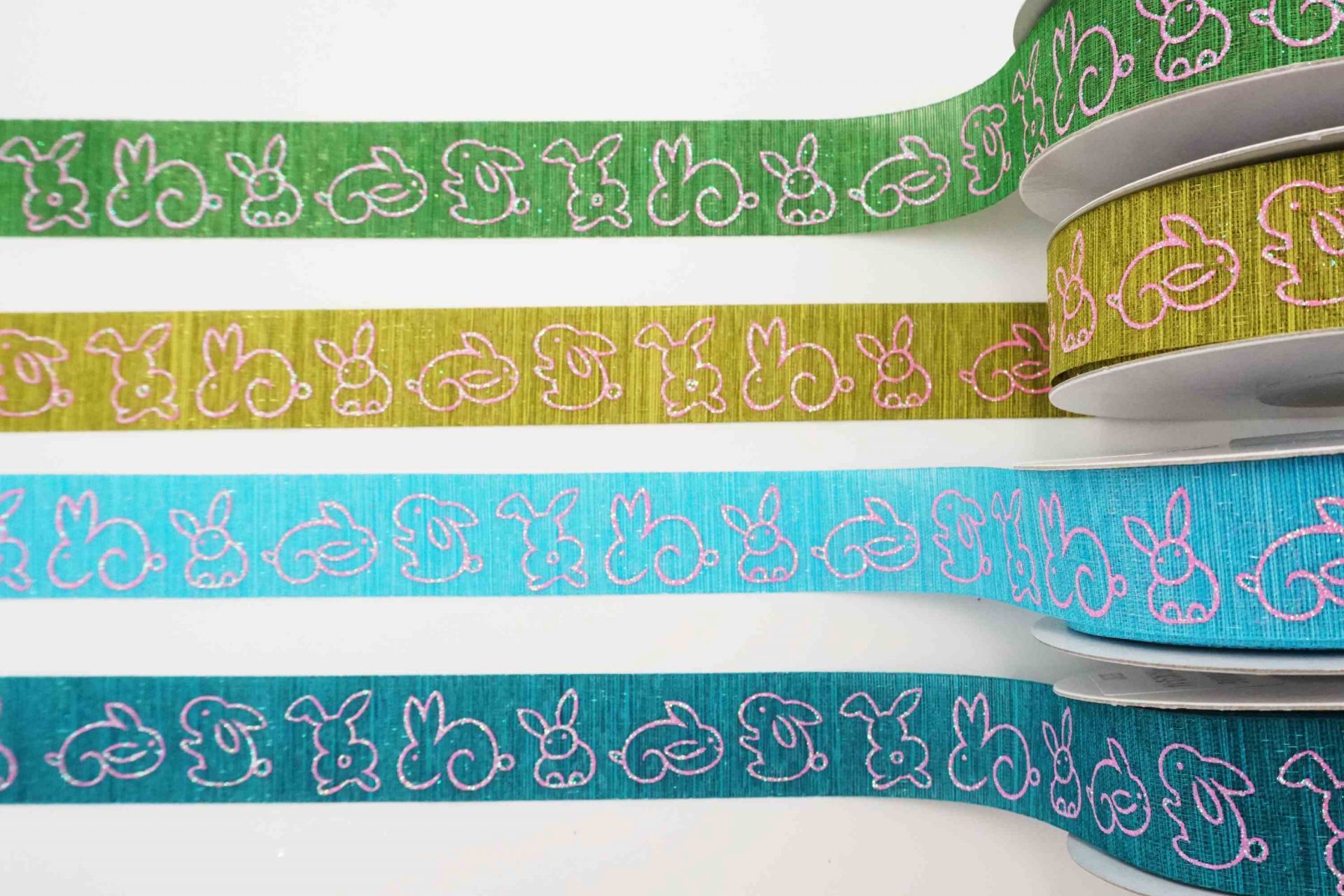 The series features Easter bunnies facing different directions, five kinds in a loop, to create a vivid image. In order to make them the best choice for every Easter party, we add white iridescent glitters to help them shine under the sun.
One of the reasons why children like these ribbons is because the bunnies are printed so lively and energetic. Many people are impressed by the backward ones owing to the lovely tails and bottoms.
There are 18 different color combinations for these grosgrain and faux burlap ribbons. You can find sweet and light colors while darker colors are available as well. It is in 7/8" width and is wireless. Custom sizes can always be produced upon request.
Whether you have a small gathering or a big family affair, throwing an epic Easter party is no small task. But fear not! Decorating your yard or setting up arts by these ribbons is a fun and easy party idea. Make your Easter Sunday a springtime event to ever remember!
Features
Achievable in 18 color combinations
Easter & Spring decorations
Wide applications: decoration for party, birthday, balloon sealing ribbon, gifts package, etc.
Durability
Specification
# PR4242

Fabric type and fiber content:
grosgrain - 100% Polyester
Size:
INCH
MM
7/8"
21mm
Wired:
no
Edge:
cut
Color:
PR4242-2-1-ivory/pink
PR4242-2-8-orange/pink
PR4242-2-13-turkey blue/pink
PR4242-2-6-red/pink
PR4242-2-19- olive green/pink
PR4242-2-14- turquoise/pink
PR4242-2-11-green/pink
PR4242-2-3-khaki/pink
PR4242-2-17-brown/pink
# PR4242

Fabric type and fiber content:
faux burlap - 100% Polyester
Size:
INCH
MM
7/8"
21mm
Wired:
no
Edge:
cut
Color:
PR4242-1-48-pink/white
PR4242-1-49-light orange/white
PR4242-1-24-light blue/white
PR4242-1-25-aqua/white
PR4242-1-18-red/white
PR4242-1-50-hot pink/white
PR4242-1-26-lavender/white
PR4242-1-2-brown/white
PR4242-1-19-khaki/white
Photo Gallery

Files Download

---

Other News
Applications
Gift wrapping
Gift bags
Bows
Craft project
Home décor
Wreath design
Floral arrangement
Toys
Accessories
All decoration needs
Press Release
Newly launched! Send your inquiry now~

Come and check out our new and wide range of ribbons for 2018 Christmas! New designs, new fabrics, new inspirations for all decorating needs!

Read More