Knit Xmas Tree Ribbon
KF6398.KF6399.KF6400
Weaving pattern designs Christmas trees wired ribbons.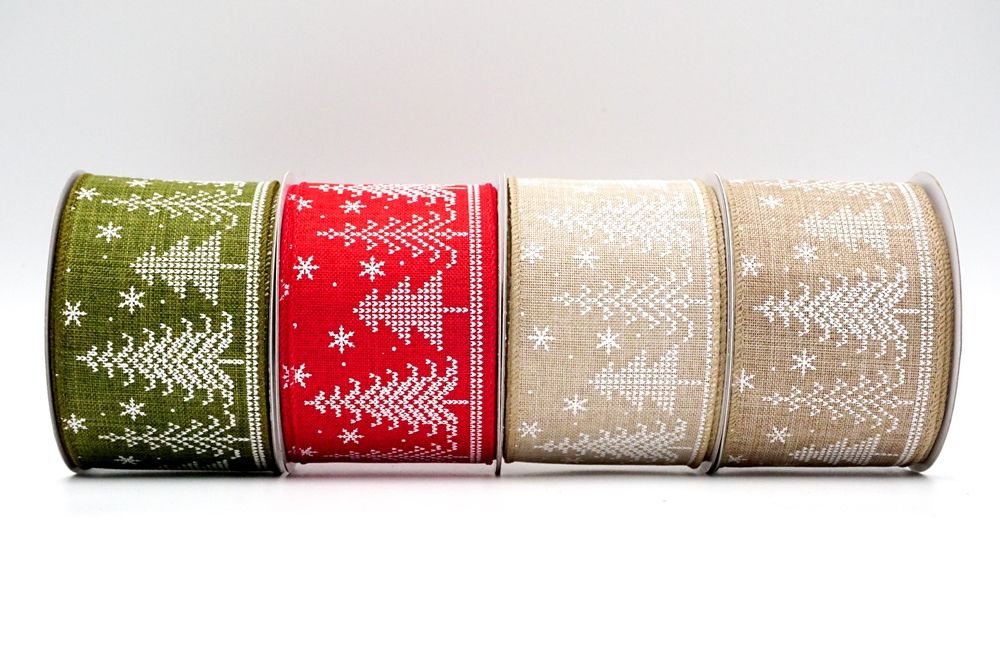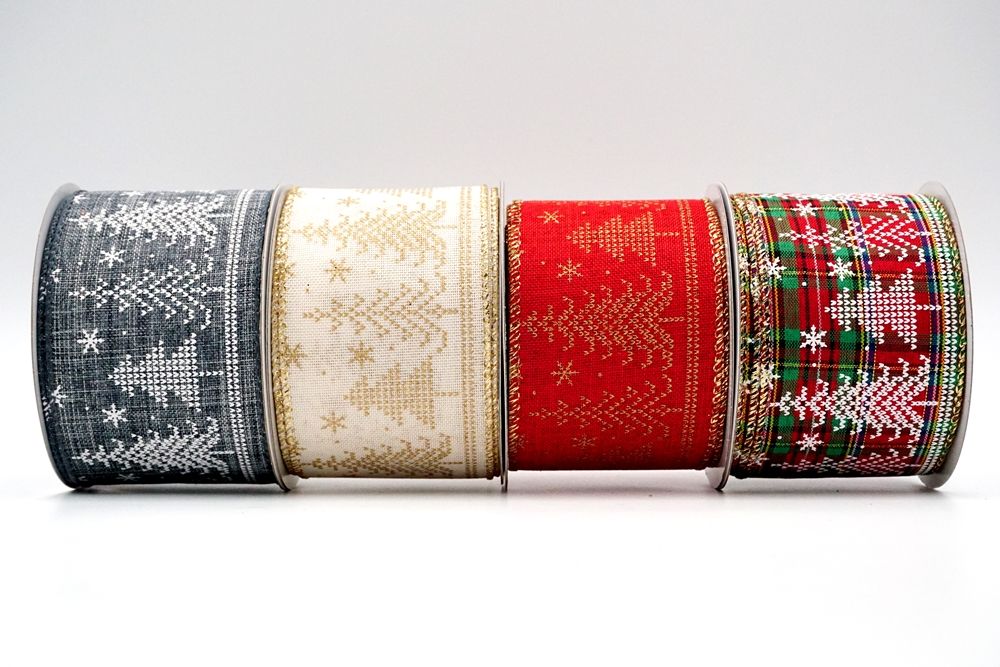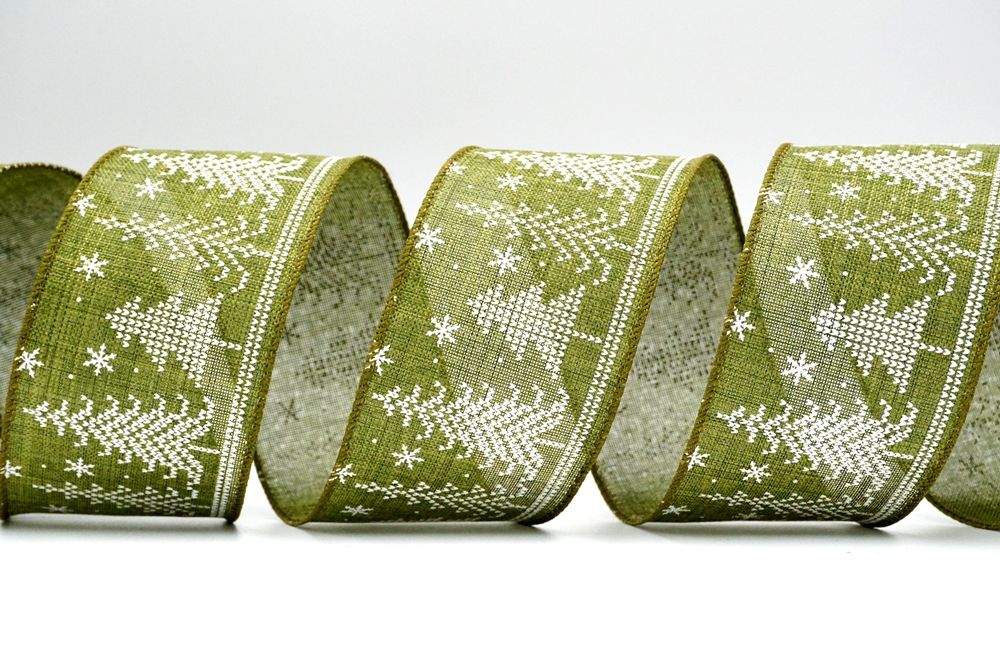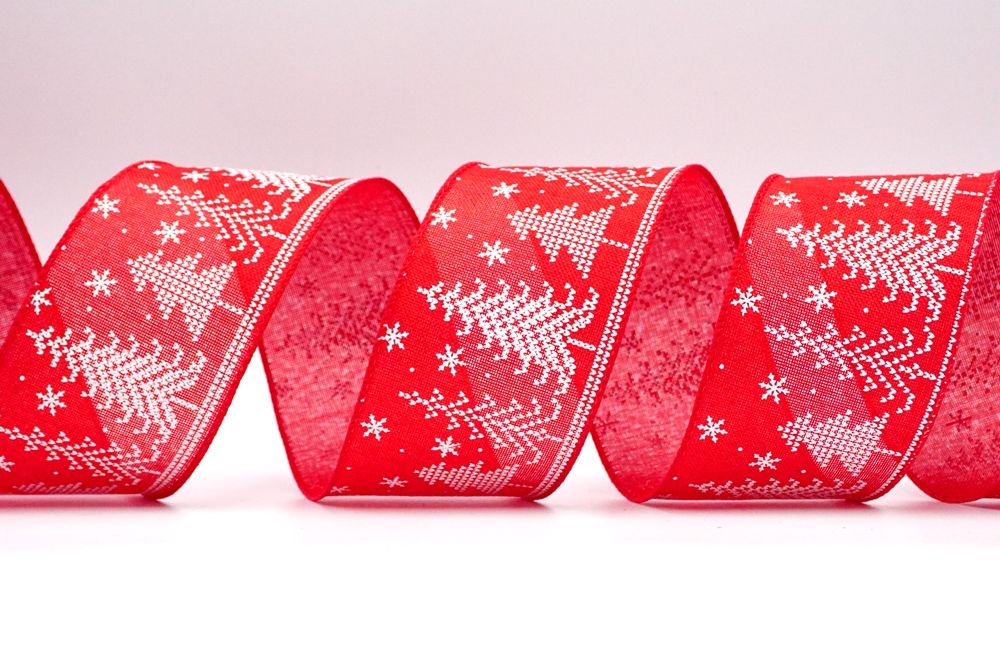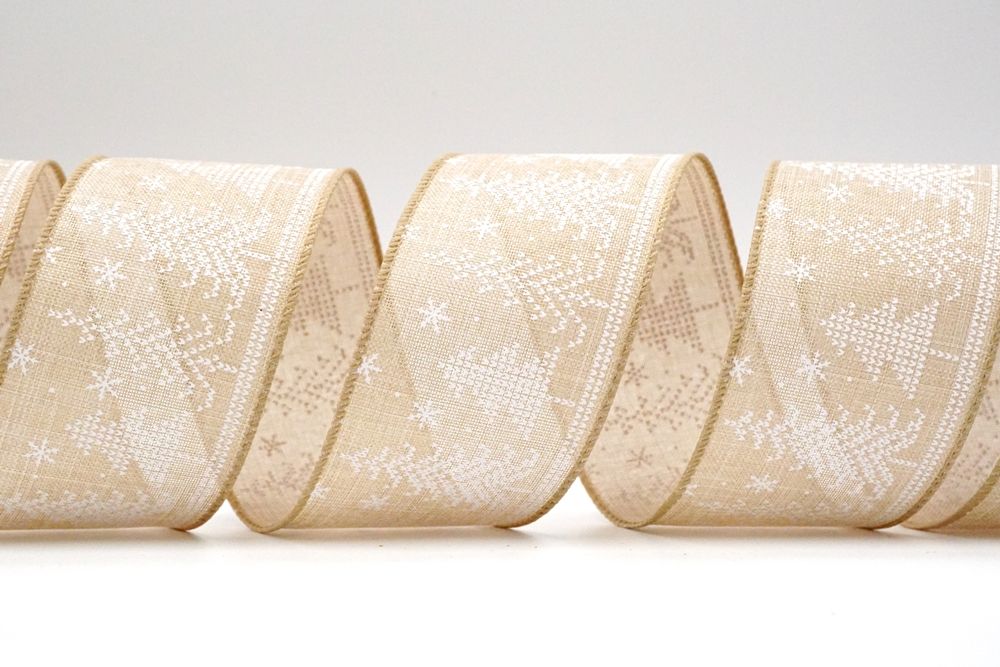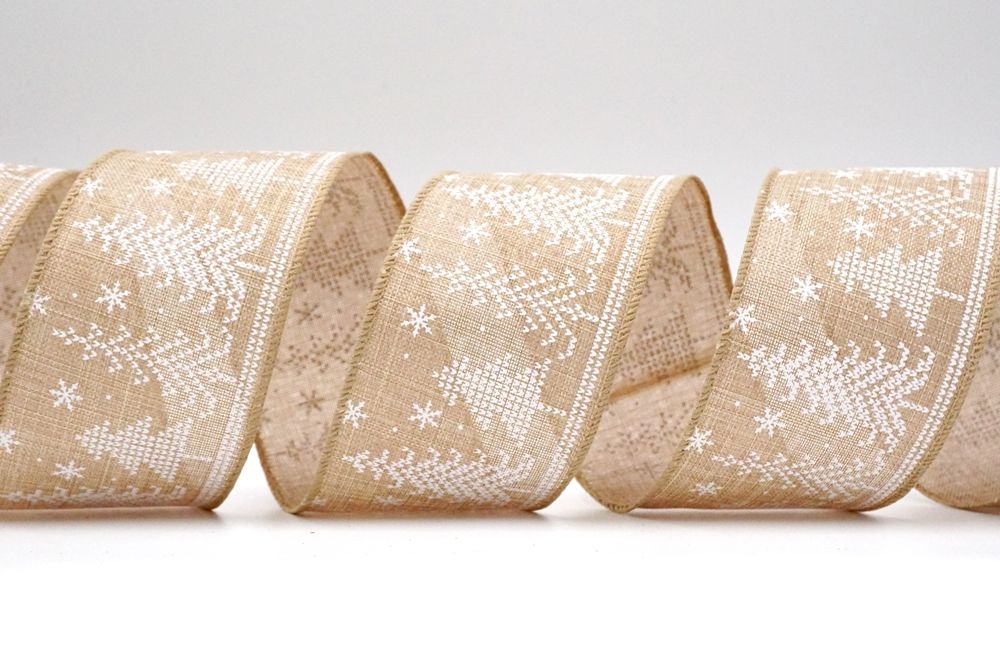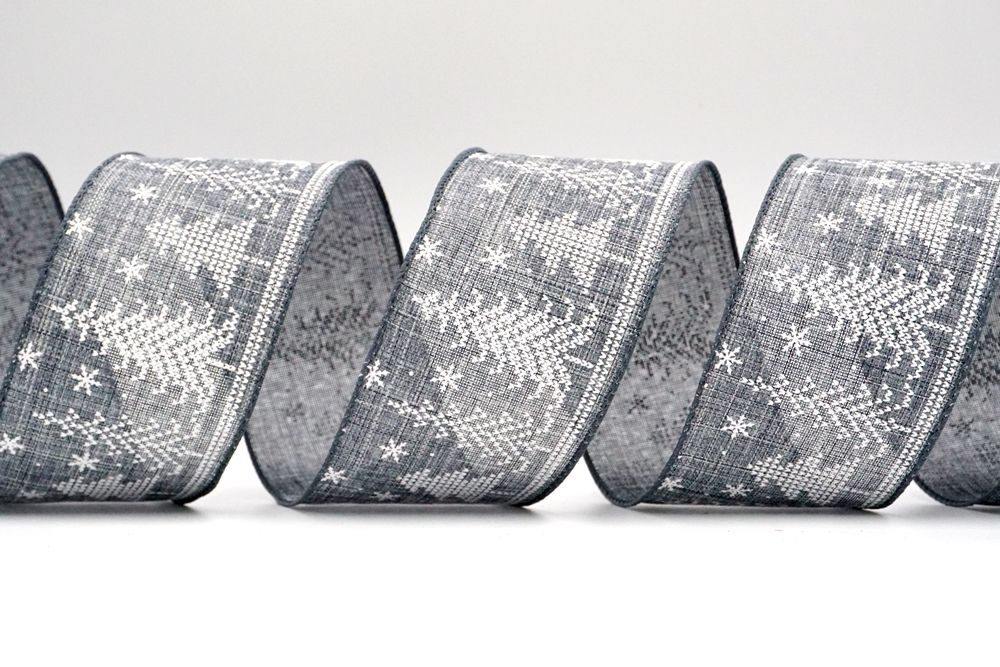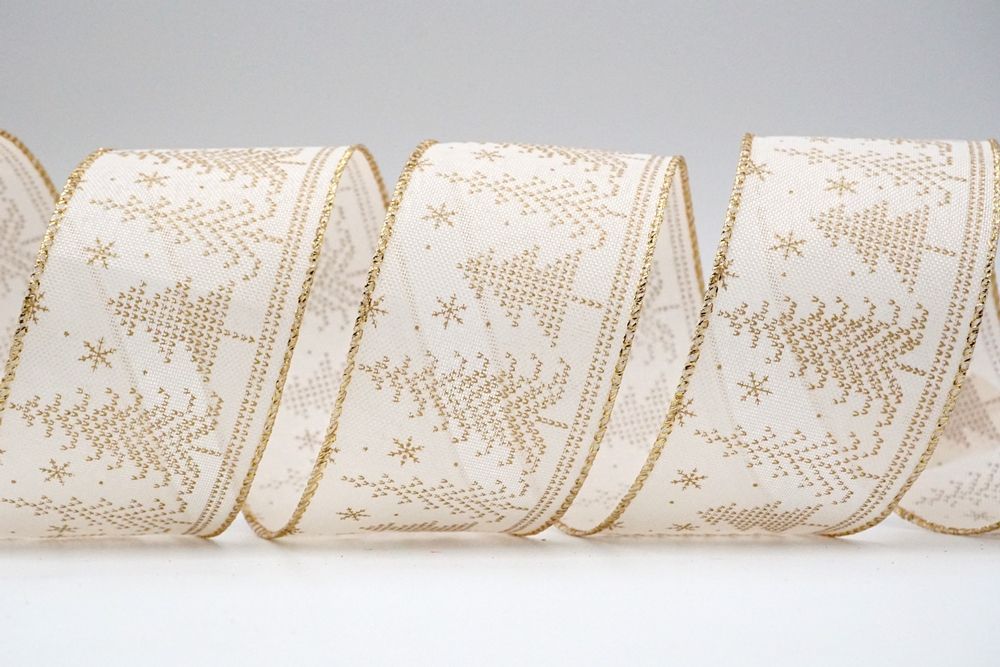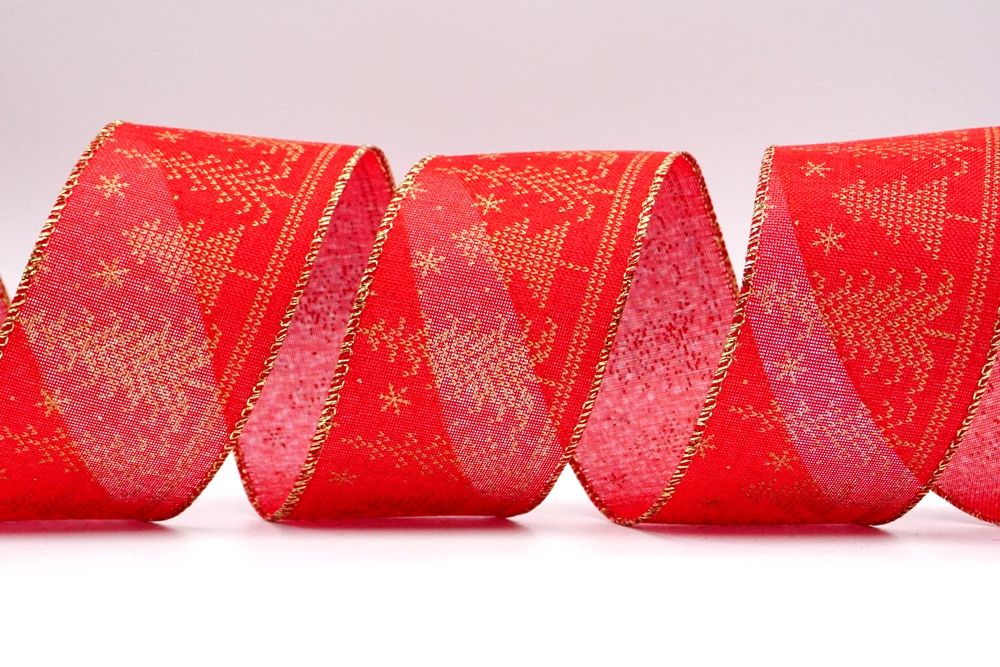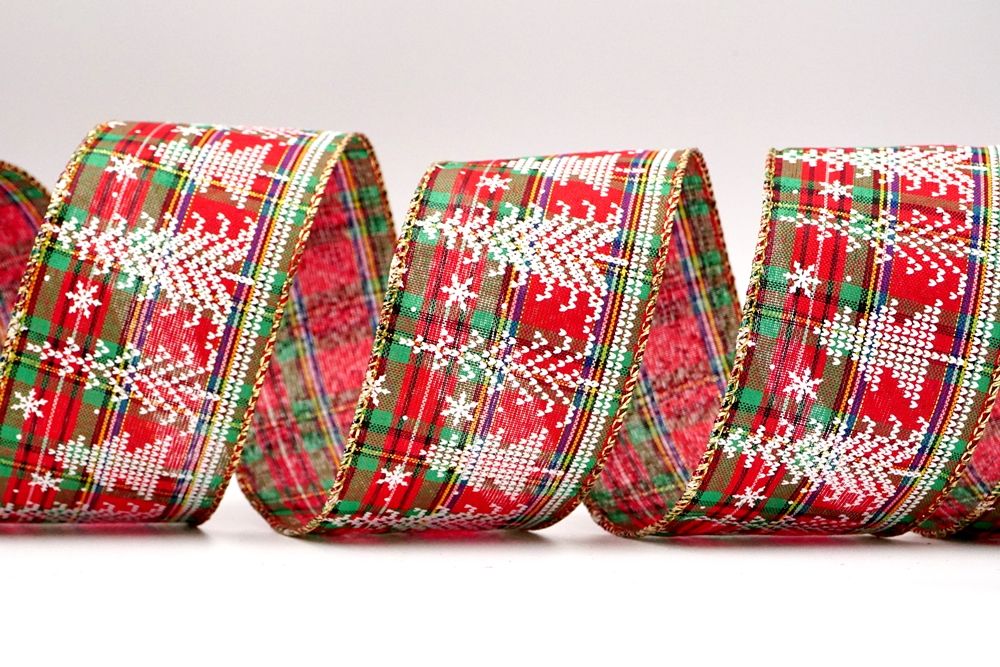 Snowy Christmas is the most classy memory for many people to recall holidays. As we are celebrating the Christmas holidays with our loved ones, what can express the most images of a merry Christmas? Christmas Trees, snowy days, and jumpers!
Weaving patterns here we design out of winter jumpers, instead of real knitting style, the patterns are printed with white or gold colors. Showing the style but not adding any weight to the ribbons. Knit style Xmas tree ribbon series are made of 100 percent of polyester yarn, utilizing the plain weaving method of fabric base. An additional design that using green/red checkered fabric to pair with the pattern does seem even closer to the theme!

The ribbon design comes in 8 different colors of fabric ground and is available in size 2-1/2 inches only. Highly recommend taking this with presents, holiday decorations, and Christmas trees' decors!
Knit Xmas Tree Ribbon_KF6398 Lt.brown & Khaki
Knit Xmas Tree Ribbon_KF6398 Green and Grey
Knit Xmas Tree Ribbon_KF6398.KF6399 Red and Ivory
Knit Xmas Tree Ribbon_KF6399.KF6400 Red/Gold and Checkered
More to find below photo booth!
Features
Christmas decorations
Wide applications
Durable & sturdy
Specification
# KF6398

Fabric type:
Plain weaving
Fiber content:
100% POLYESTER
Size:
INCH
MM
2 1/2"
63mm
Wired:
yes
Edge:
cut & merrow
Color:
Green/red/khaki/lt.brown/grey
# KF6399

Fabric type:
Plain weaving
Fiber content:
100% POLYESTER
Size:
INCH
MM
2 1/2"
63mm
Wired:
yes
Edge:
cut & merrow
Color:
Ivory
# KF6400

Fabric type:
Plaid
Fiber content:
100% POLYESTER
Size:
INCH
MM
2 1/2"
63mm
Wired:
yes
Edge:
cut & merrow
Color:
Green/Red
Photo Gallery

Related Products

---

Files Download

---
Applications
Gift wrapping
Christmas decoration
Holiday decoration
Fall season decoration
Gift bags
Bows
Craft project
Home décor
Wreath design
Floral design
Accessories
All decoration needs
Press Release
Coming soon! Click and download the newest E catalog!

Come and check out our new and wide range of ribbons for 2022 Spring season! New designs, new fabrics, new inspirations for all decorating needs!

Read More