Luminous Ribbon
NEW 2022
Ribbons made out of a light-storing fiber, stores light and emit light during the dark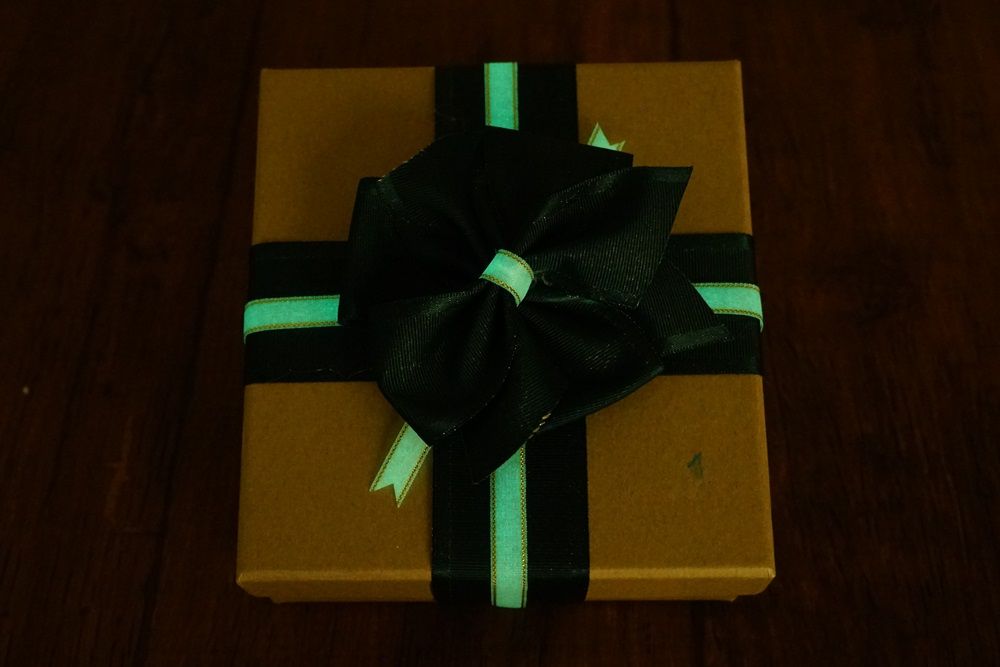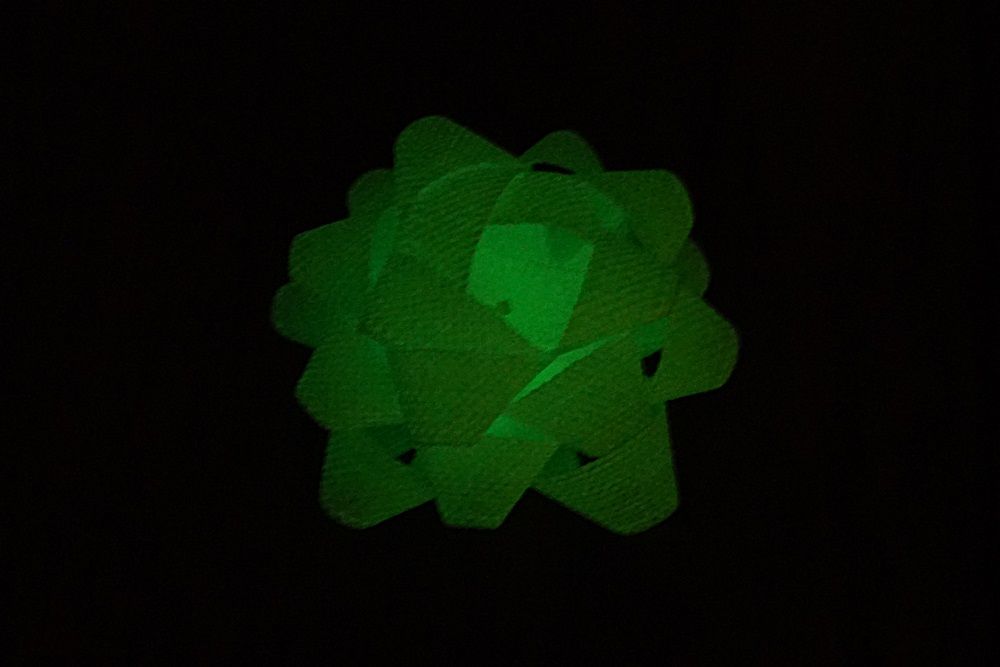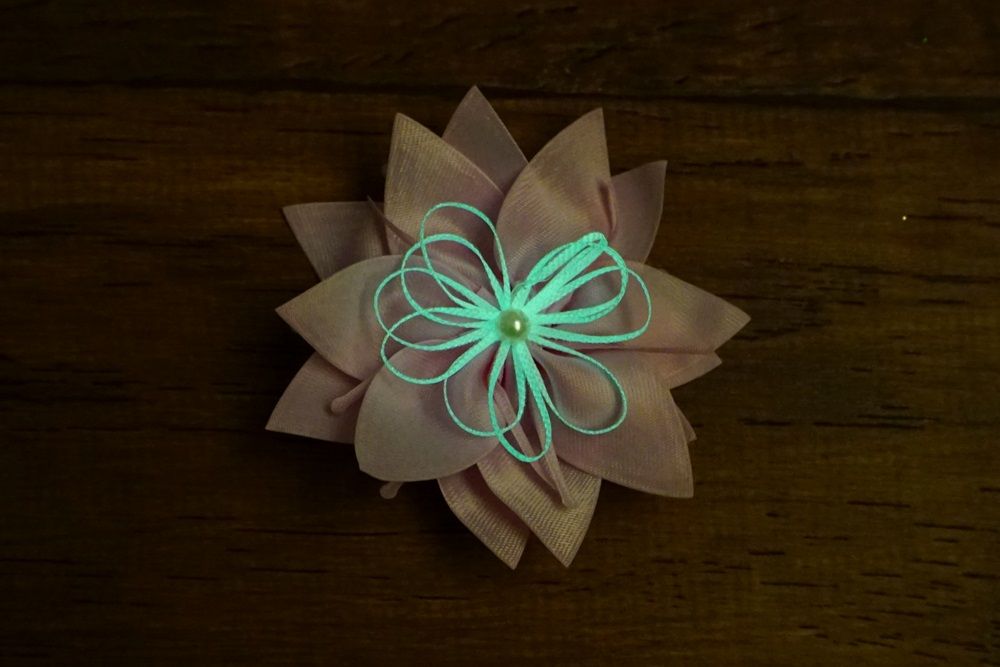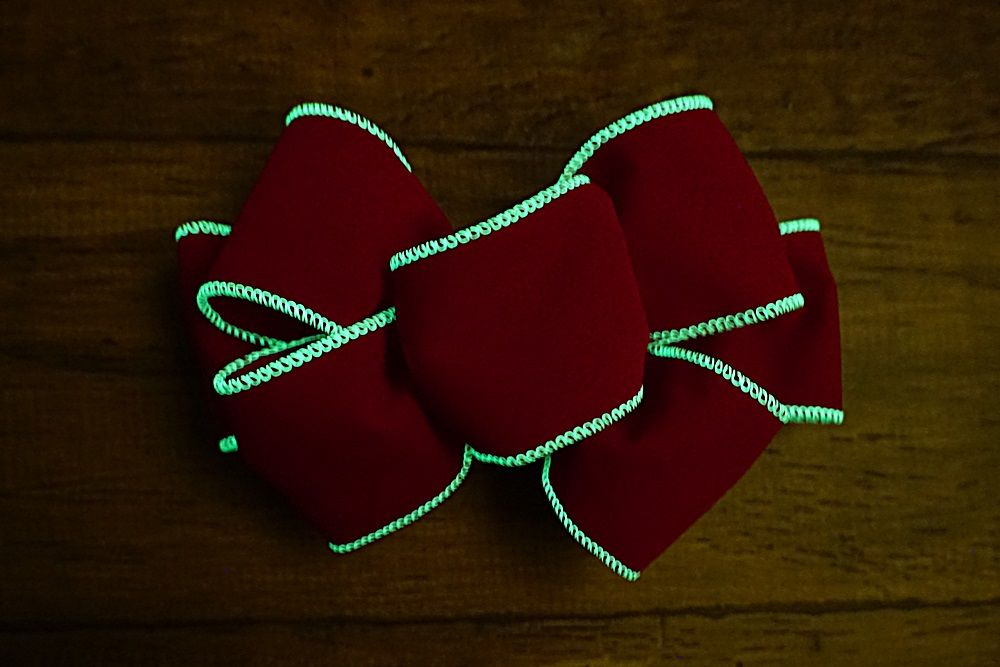 A light-storing fiber stores light and emit light during the dark. A self-glow fiber that is environmentally friendly, fine fiber, washable, and energy-saving, light glows from its contain rare element "Strontium". Combine luminous powder to chemical fibers, gather with plastic fiber polymer, and then manufactured the ribbon with fiber yarns!
Why Luminous ribbon?
When surrounded by darkness, the luminous yarn will glow to show your way to create a safer place for night blindness. Luminous ribbons adding to Christmas trees, gifts, or floral arrangements, create a unique look and bright for the eyes!
Features
All decorations
Christmas, Halloween, Valentine's Day, Spring and many more
Newly develop yarn tech
In all sorts of ribbons: woven ribbon, wired ribbon, trims and more
Specification
Luminous Series

Fabric type:
All types with Lumi-yarn
Fiber content:

Luminous powder
Chemical Fiber

Size:
INCH
MM
all
all
Wired:
yes/no
Edge:
cut & merrow
Color:
customized
Photo Gallery
Press Release
Coming soon! Click and download the newest E catalog!

Come and check out our new and wide range of ribbons for 2023 Spring/Valentine's Day season! New designs, new fabrics, new inspirations for all decorating needs!

Read More