Mistletoe Wishes Ribbon
KF6678,KF6711.KF6712.KF6713.KF6719,KF6714.KF6715
Mistletoe plants twine among branches, mistletoe wreaths or decors implicit the best wishes during the holiday season.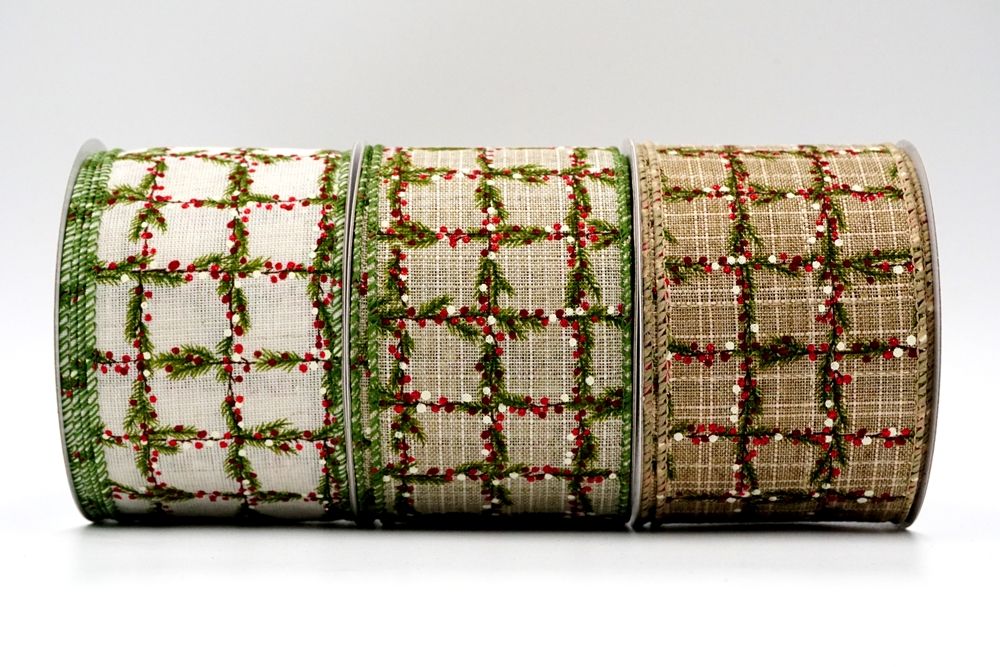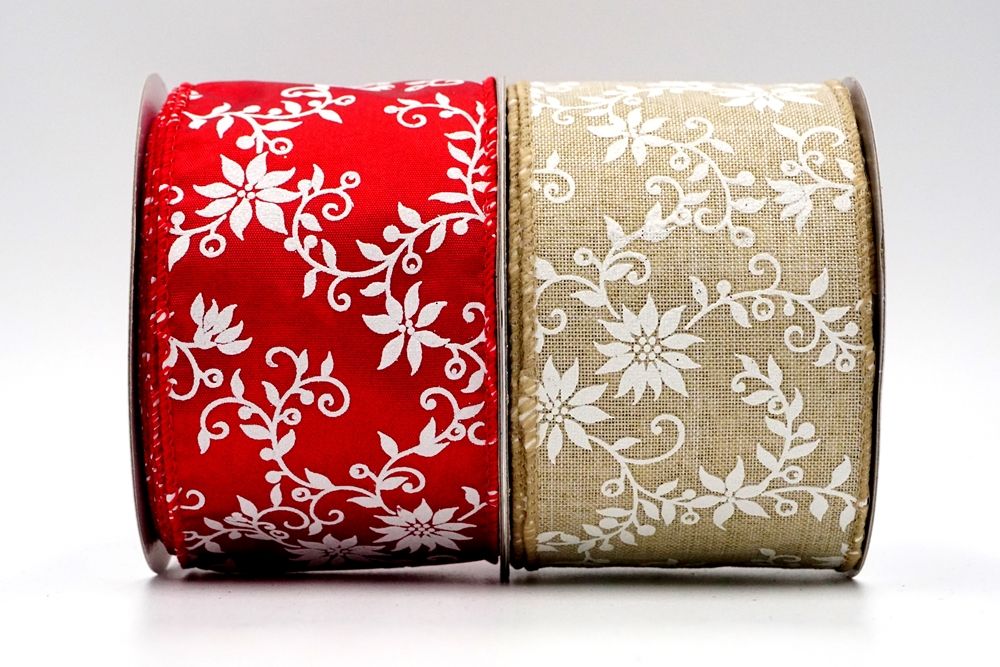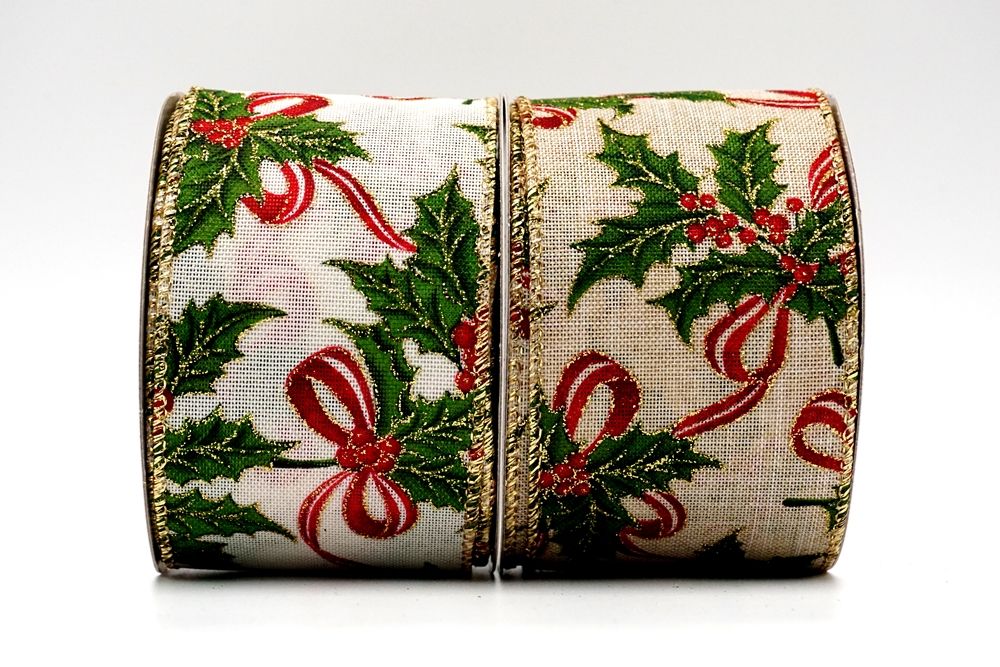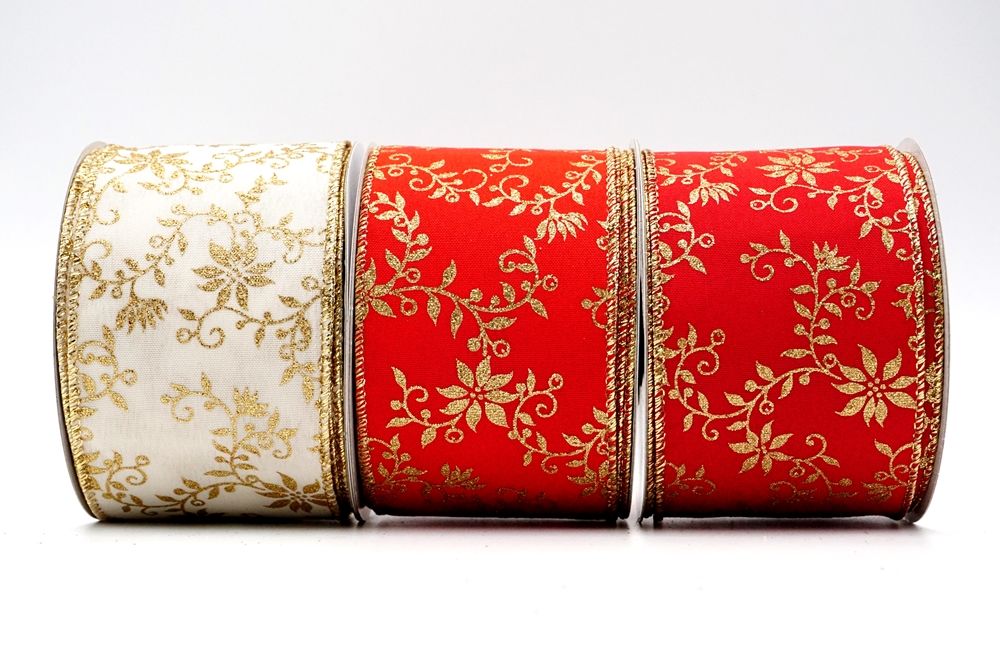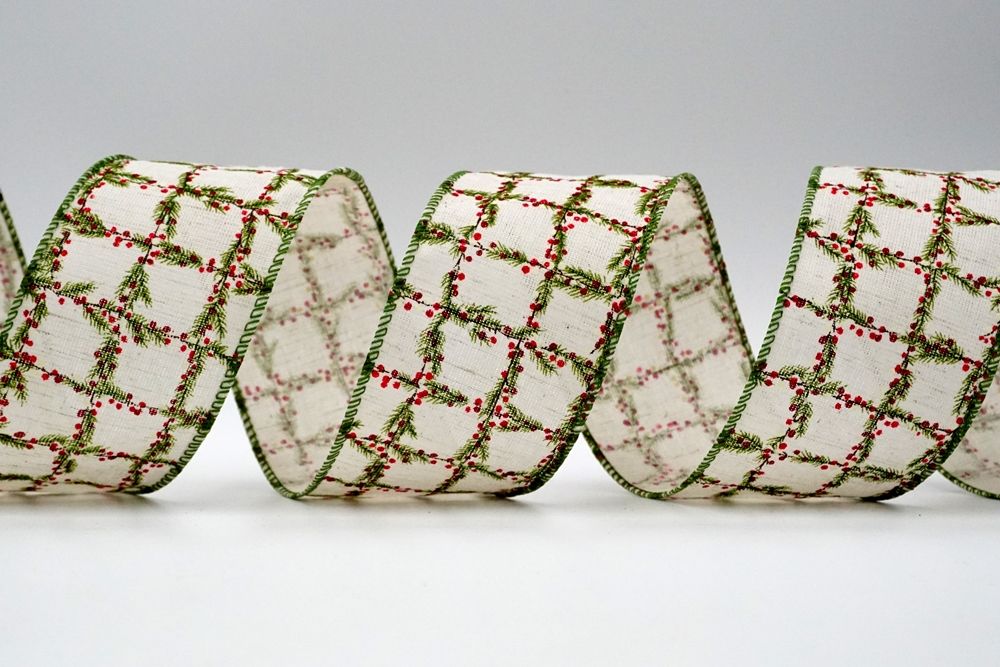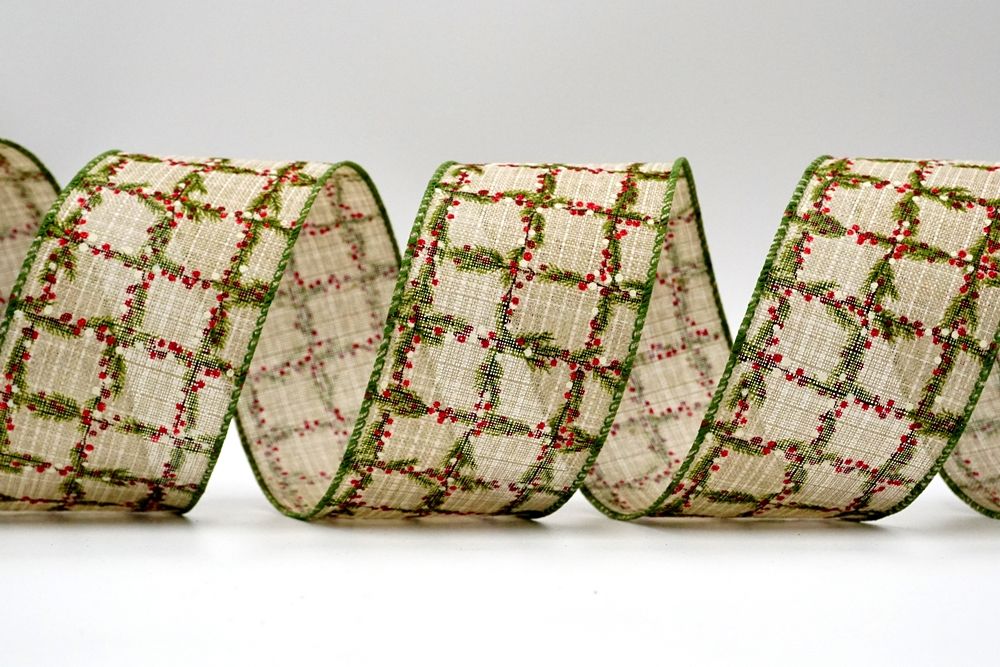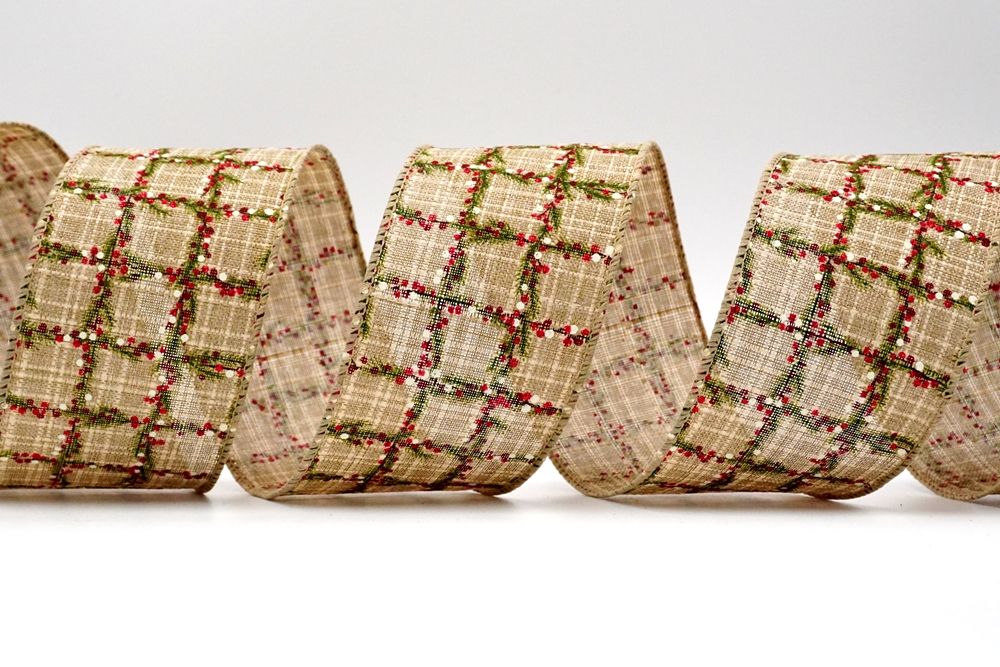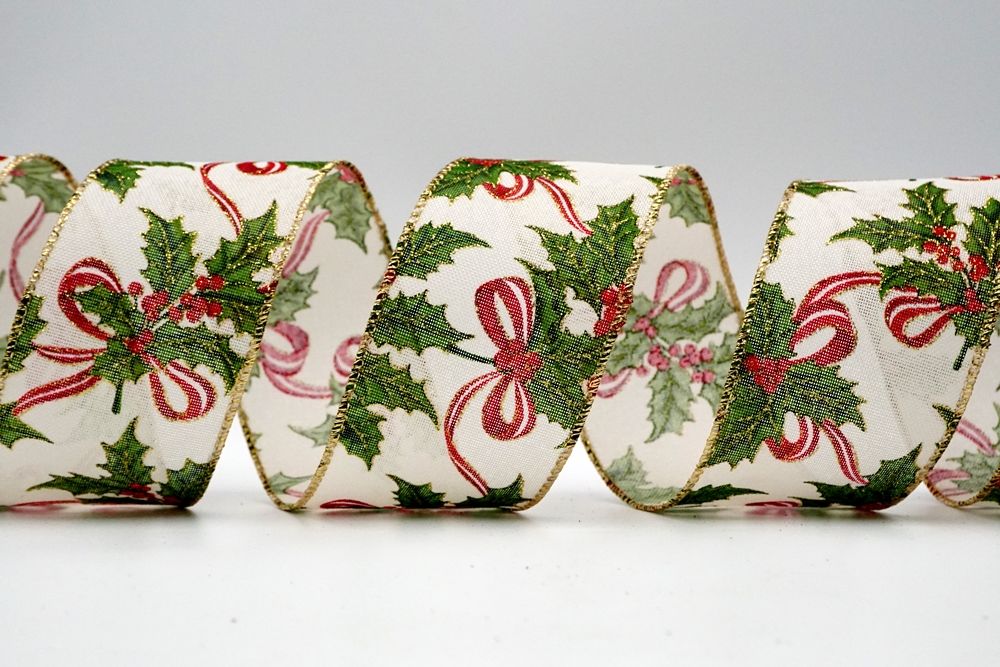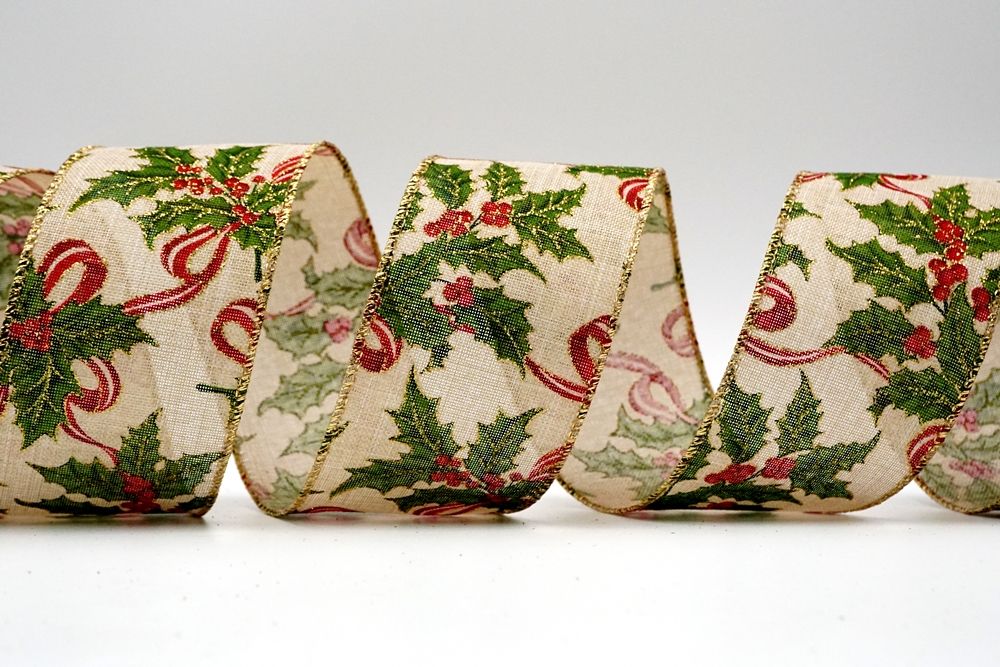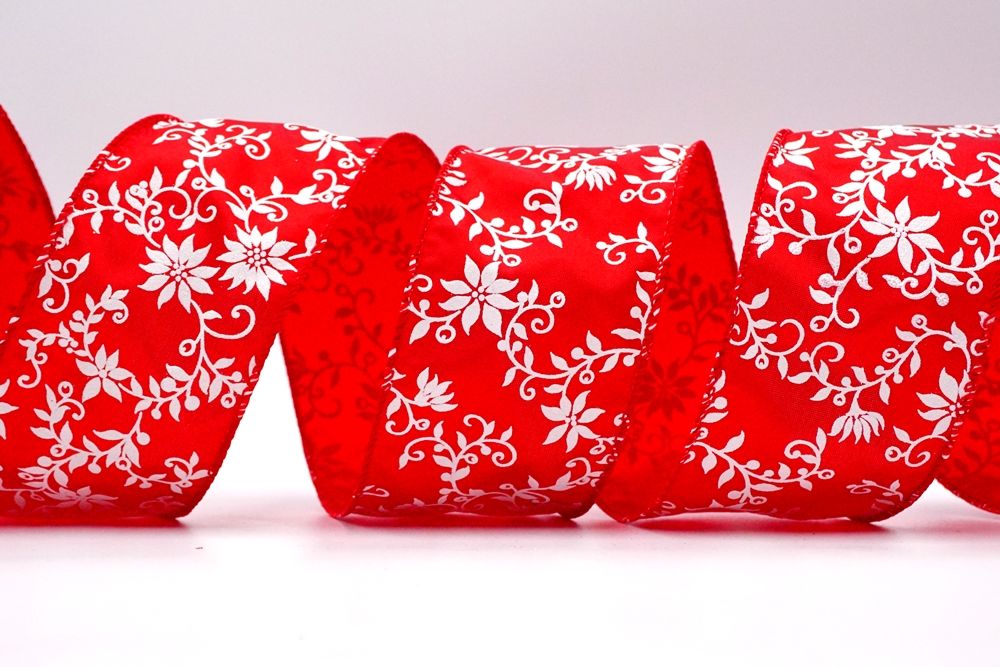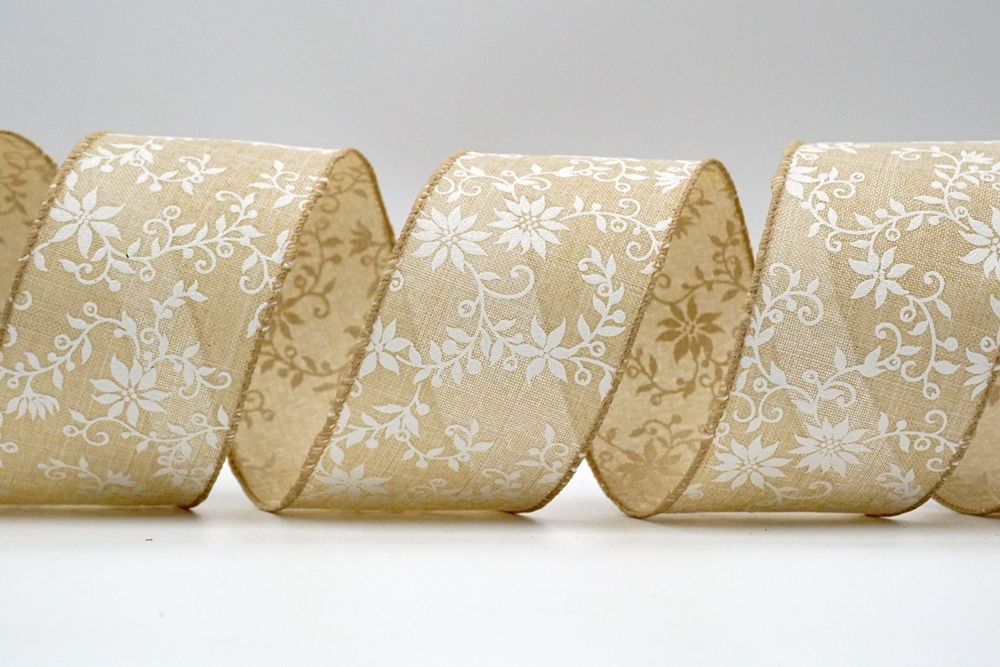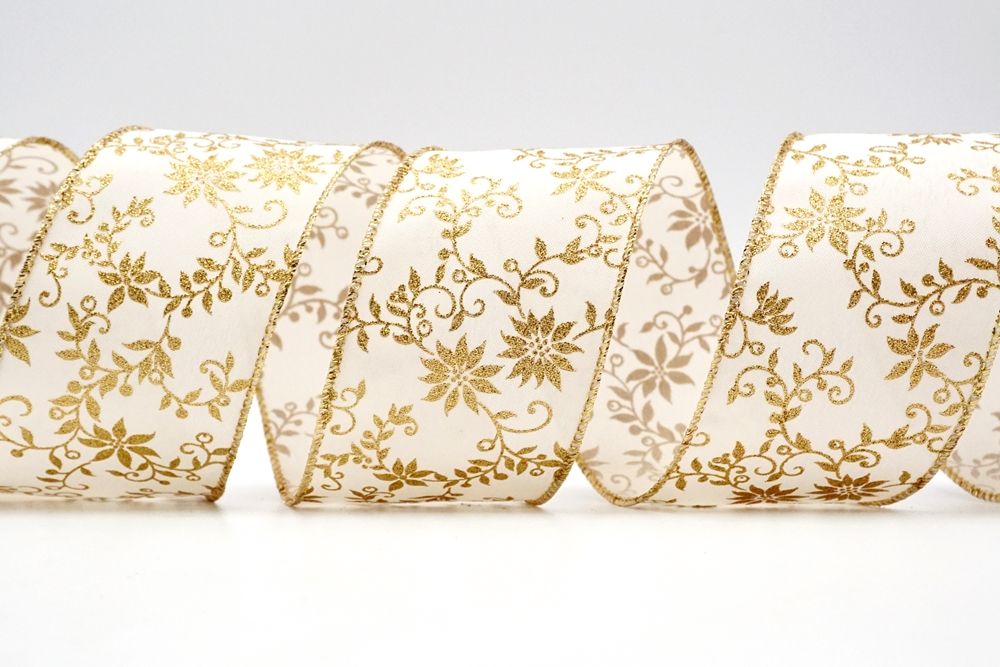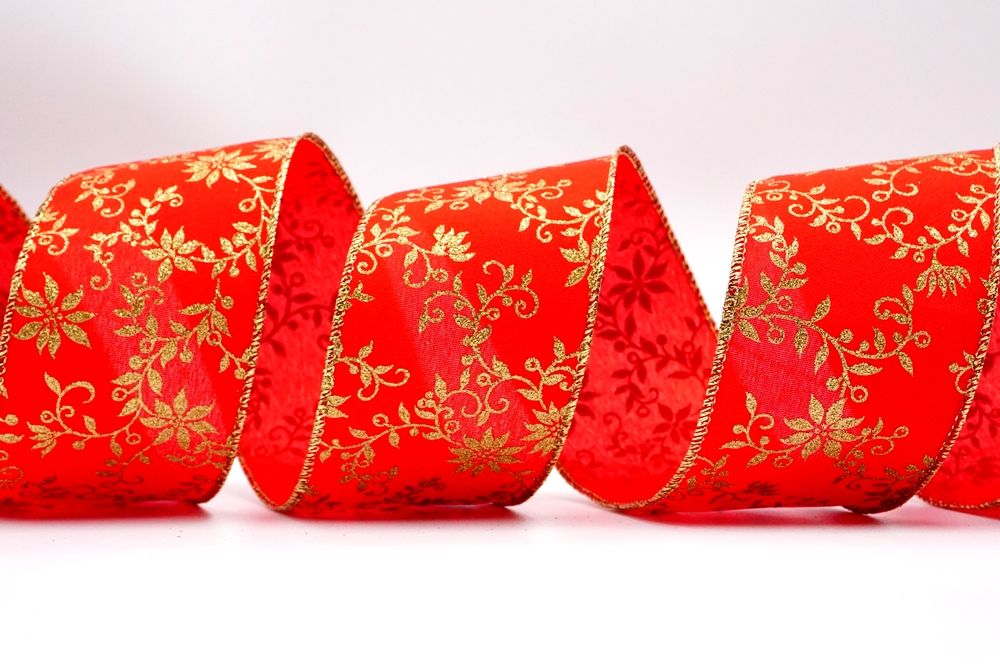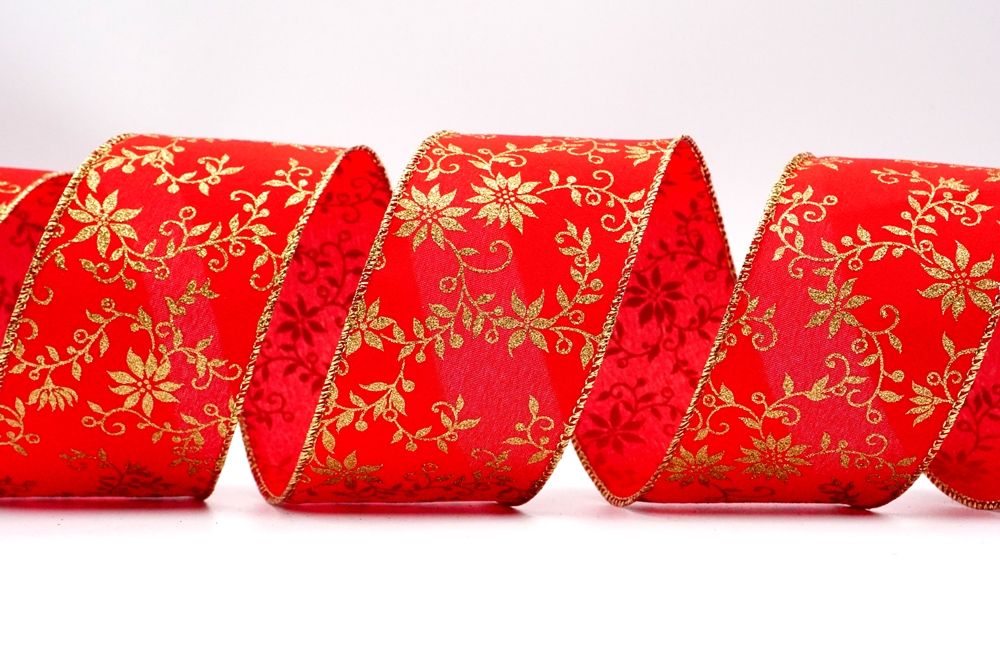 Mistletoe, the evergreen plants with red seeds together stand out their self while the winter Christmas. Some sayings standing below mistletoe, get the wishes of love and peace, what a symbol of holidays. Many years of designs on mistletoe wishes, this series, we turn it into many kinds of patterns. Twining along with the plaid patterns implied with white paints and a part of plants tied up with ribbons.
Patterns are designed with glitter adding, plain white paint, and color paints on plaid patterns. Ribbon fabrics include faux burlaps, satin plain weaving, cotton/jute, and 150 denim taffeta, mostly made by a hundred percent of polyester yarn, only the cotton/jute content with 66% polyester, 25% cotton, and 9% of jute.

Satin fabrics come in white, red ivory colors, faux burlap comes in ivory and natural color, and also khaki and light brown colors are included.
Garden Mistletoe Square Ribbon_KF6714
Mistletoe Ribbon Bow Ribbon_KF6678
Luxurious Style White Mistletoe Ribbon_KF6712
Palace Style Golden Mistletoe Ribbon_KF6719
Features
Christmas decorations
Household display
Wide applications
Durable & sturdy
Gift wrappings
Specification
# KF6678

Fabric type:
Plain Weaving Satin
Fiber content:
100% Polyester
Size:
INCH
MM
2 1/2"
63mm
Wired:
yes
Edge:
cut & merrow
Color:

Ivory
Khaki
# KF6712

Fabric type:
Satin
Fiber content:
100% Nylon
Size:
INCH
MM
2 1/2"
63mm
Wired:
yes
Edge:
cut & merrow
Color:

Red
# KF6713

Fabric type:
Faux Burlap
Fiber content:
100% Polyester
Size:
INCH
MM
2 1/2"
63mm
Wired:
yes
Edge:
cut & merrow
Color:

Ivory
# KF6714

Fabric type:
TC cotton/jute
Fiber content:

66% Polyester
25% Cotton
9% Jute

Size:
INCH
MM
2 1/2"
63mm
Wired:
yes
Edge:
cut & merrow
Color:

White
# KF6715

Fabric type:
Faux Buralp
Fiber content:
100% Polyester
Size:
INCH
MM
2 1/2"
63mm
Wired:
yes
Edge:
cut & merrow
Color:

Khaki/Lt. brown
# KF6719

Fabric type:
150D Satin
Fiber content:
100% Polyester
Size:
INCH
MM
2 1/2"
63mm
Wired:
yes
Edge:
cut & merrow
Color:

Orange/Ivory/Red/Wine
Applications
Gift wrapping
Christmas decoration
Holiday decoration
Fall season decoration
Gift bags
Bows
Craft project
Home décor
Wreath design
Floral design
Accessories
All decoration needs
Photo Gallery

Related Products

---

Files Download

---
Press Release
2023 Hong Kong Gift and Premium Fair & Jinhan Fair

4/19 - 4/22 Hong Kong Gifts & Premium Fair
4/21 - 4/27 Jinhan Fair Home & Gifts Fair

Your presence will do us great honor and we are looking forward to seeing you there!

Read More