Organza Glitter Decor Ribbon
KF6529.KF6653,KF6530,KF6532,KF6533,KF6534
Sheer fabric base printed with vary glitter patterns upon.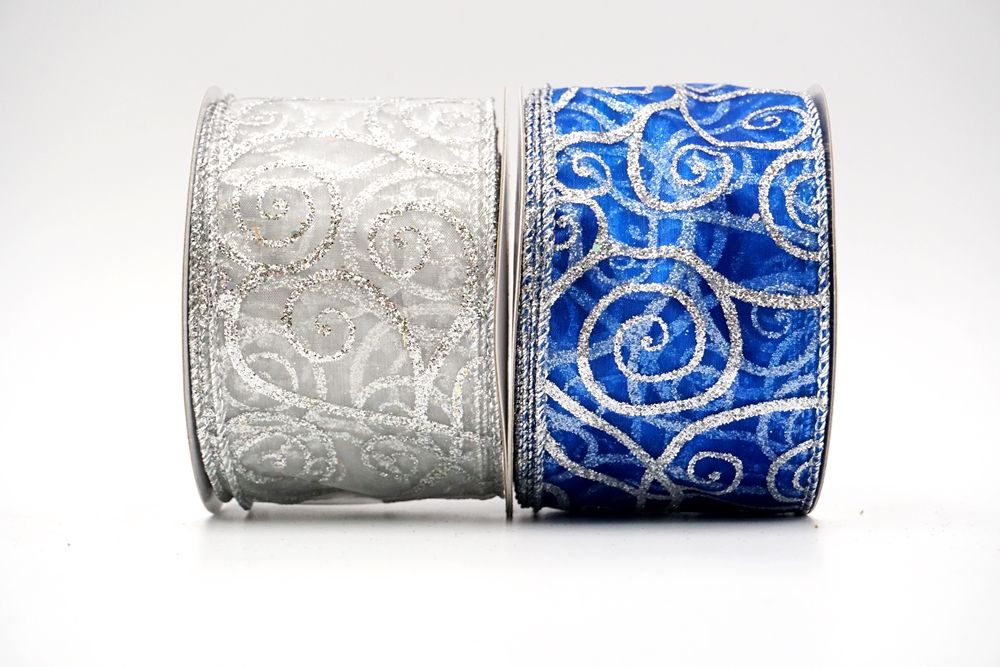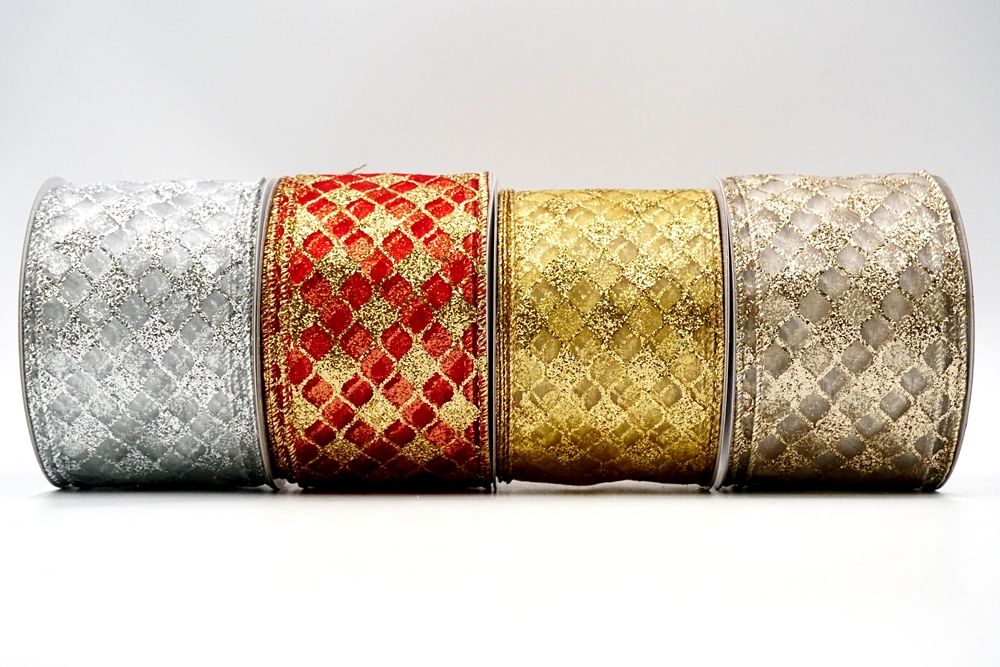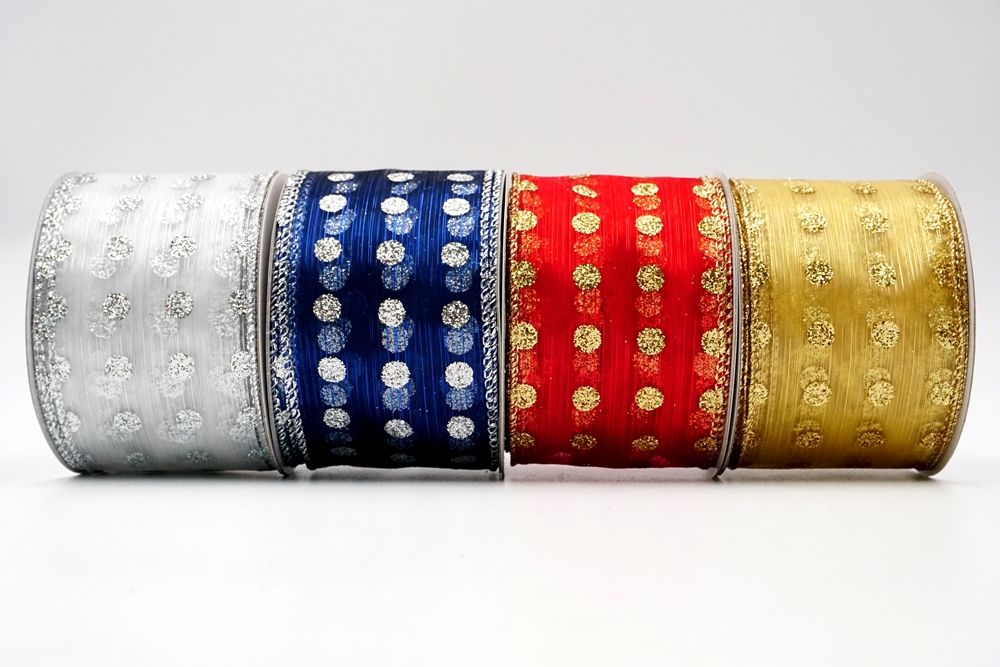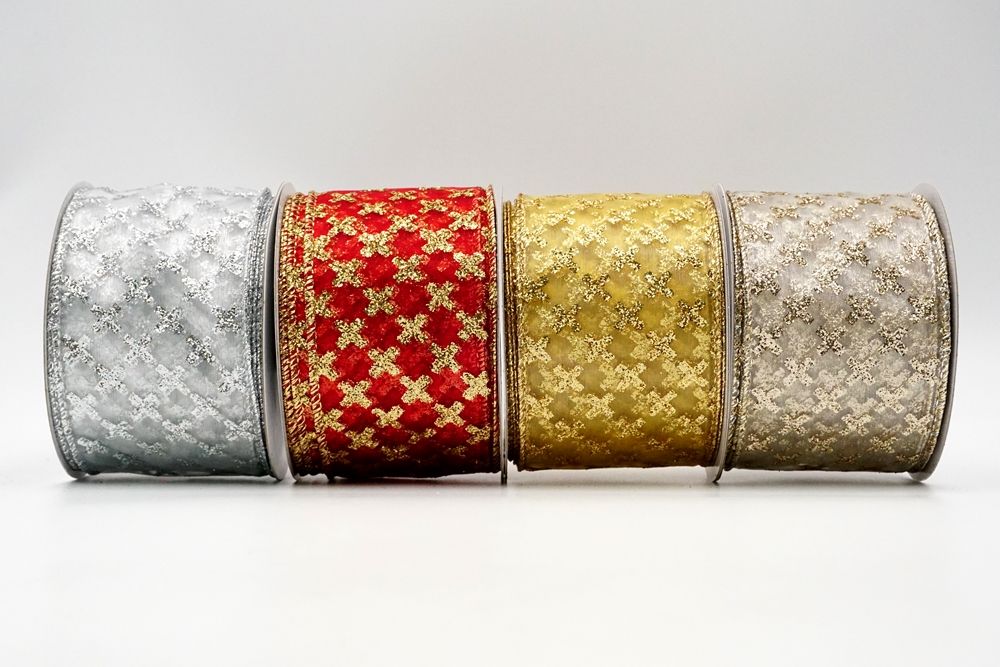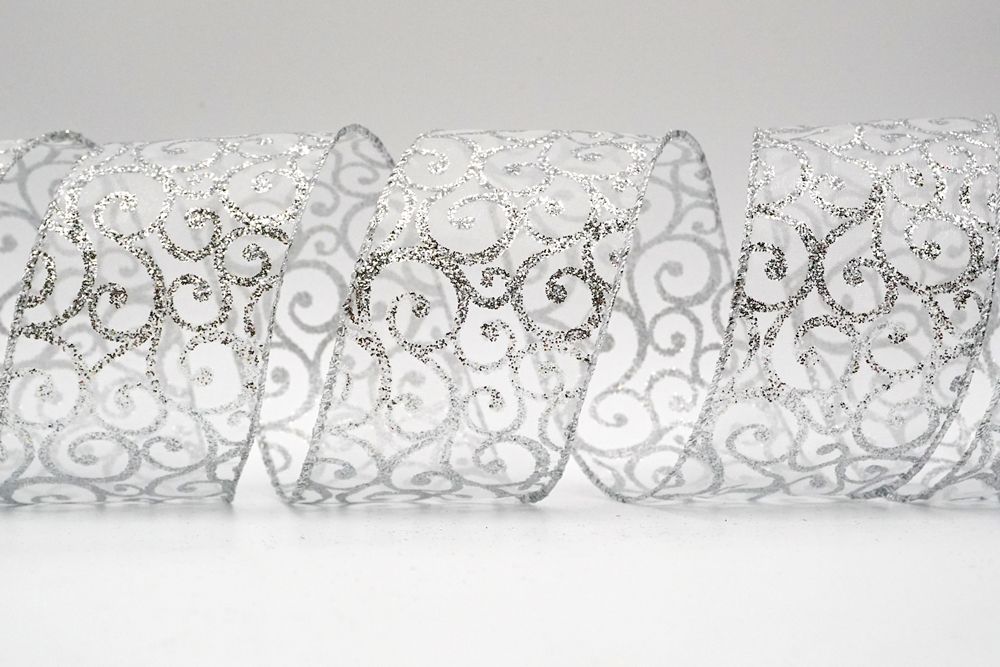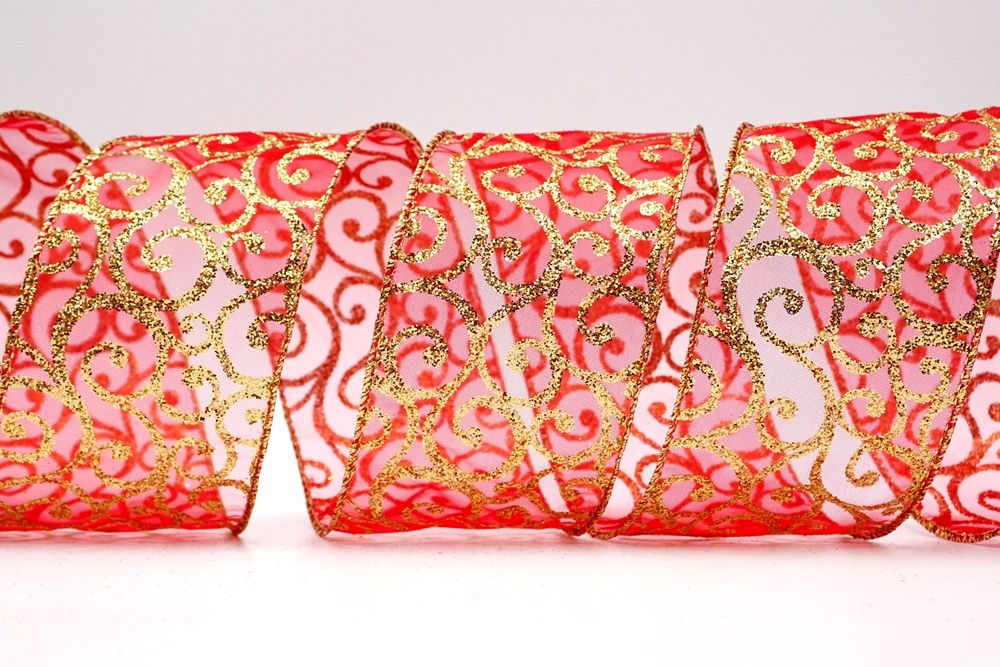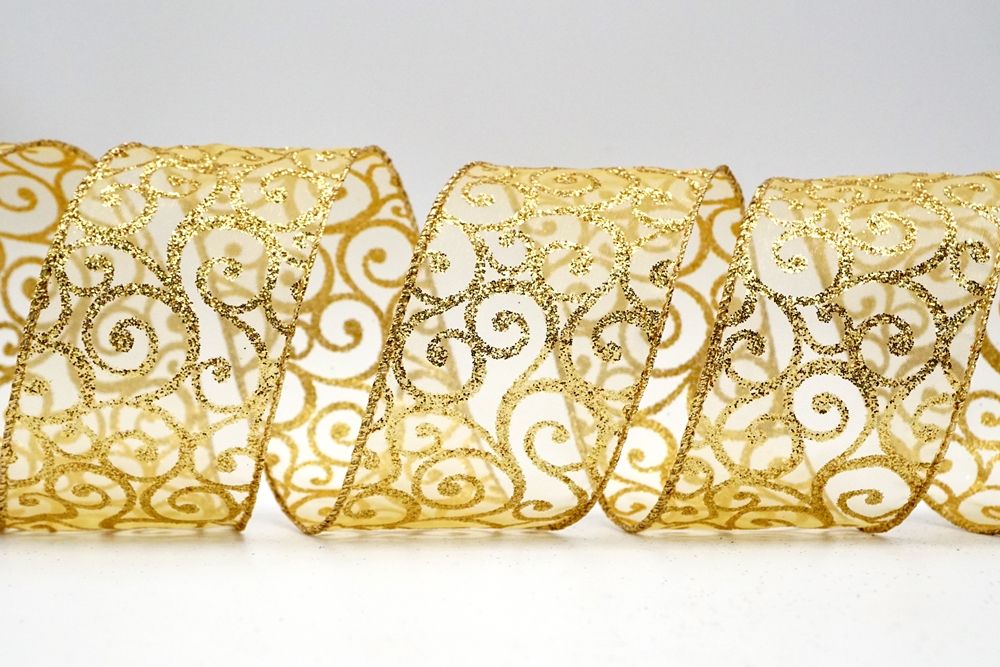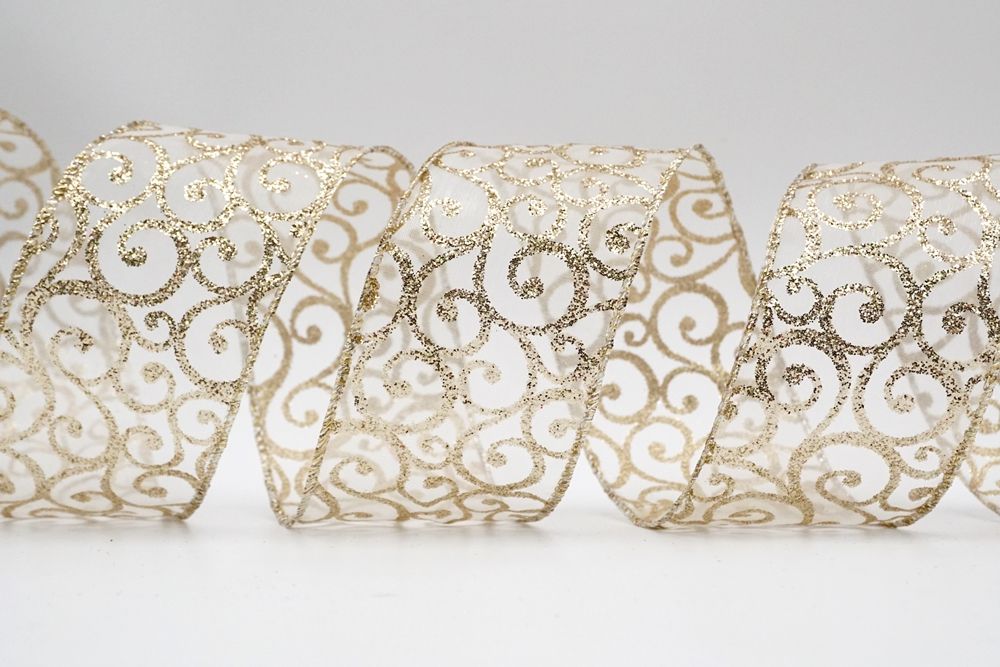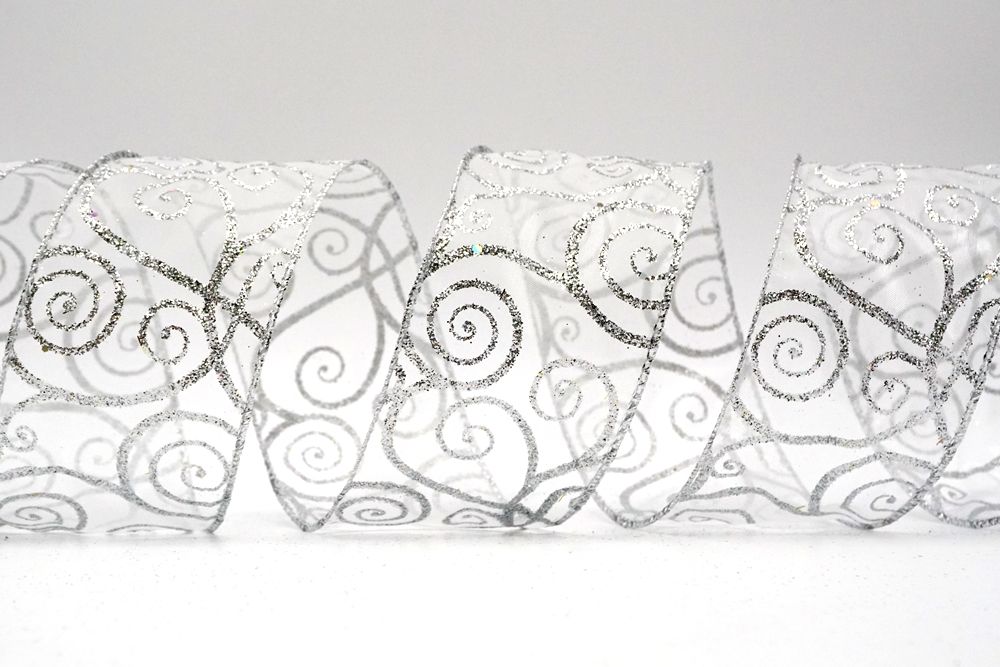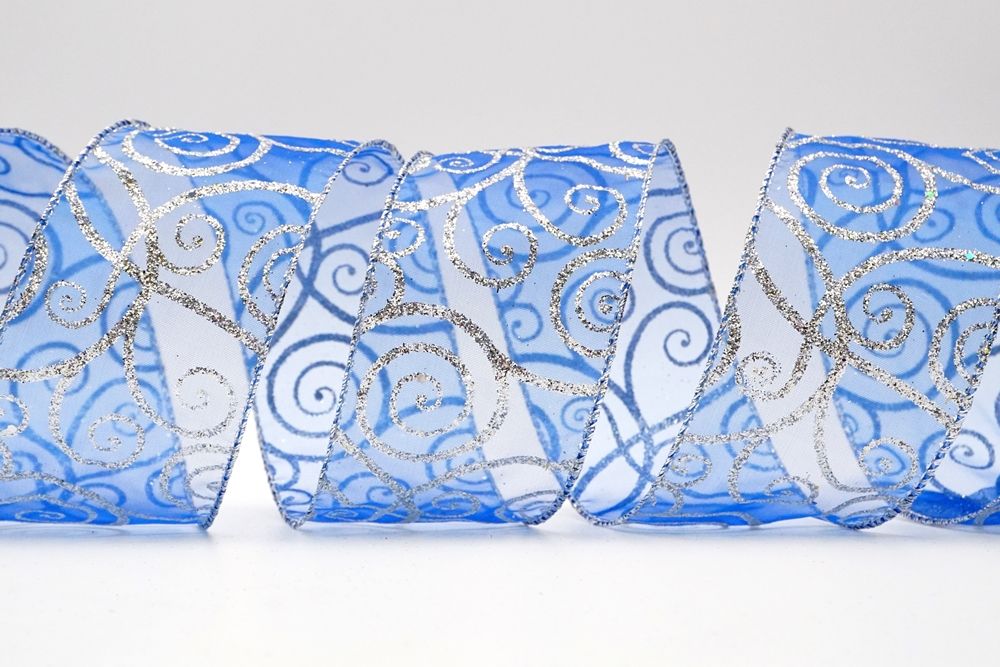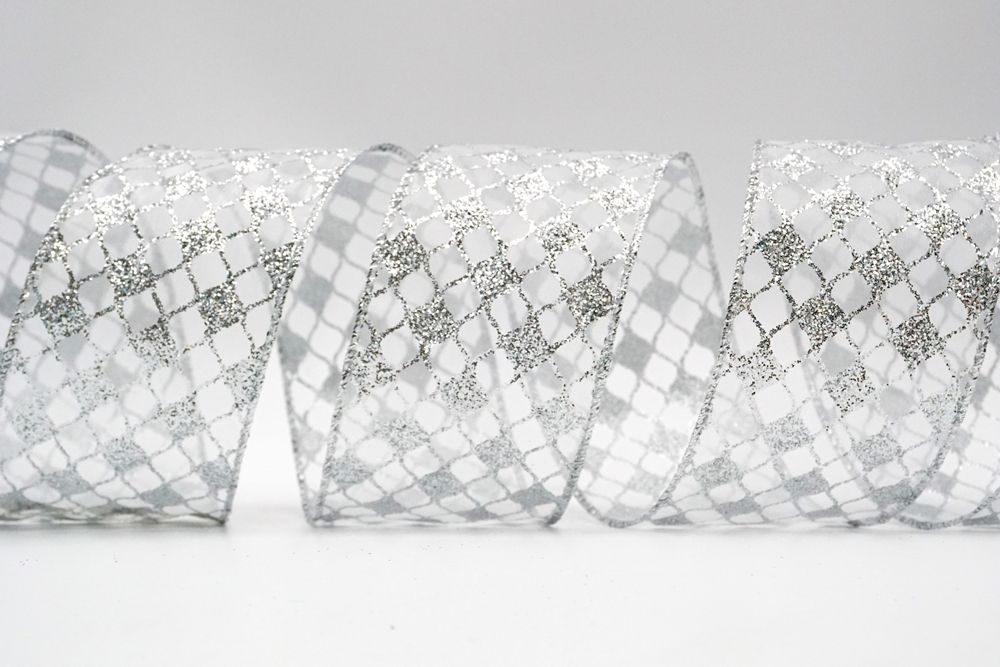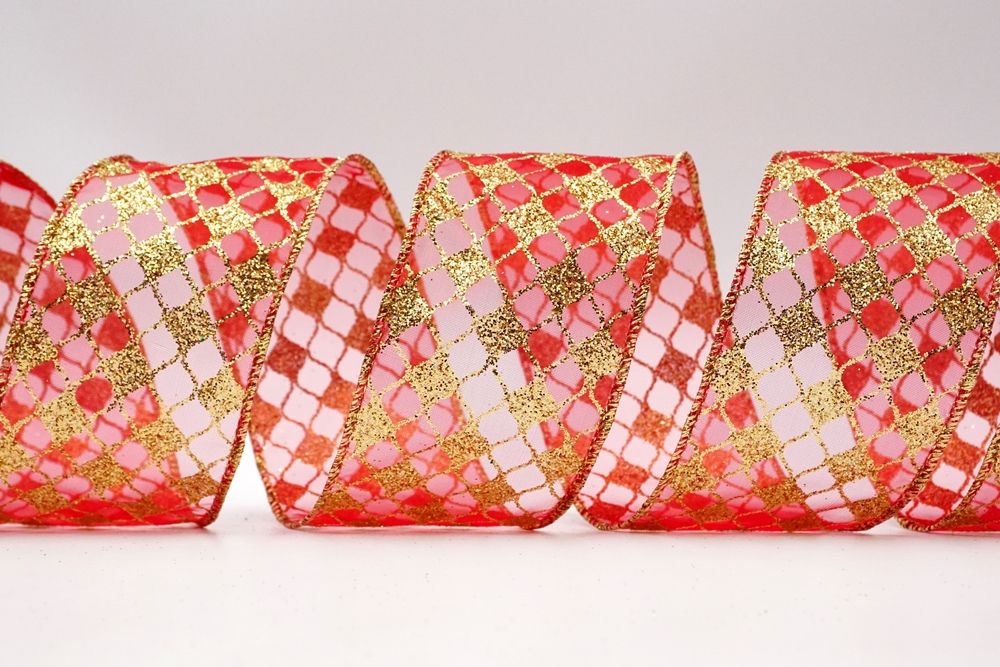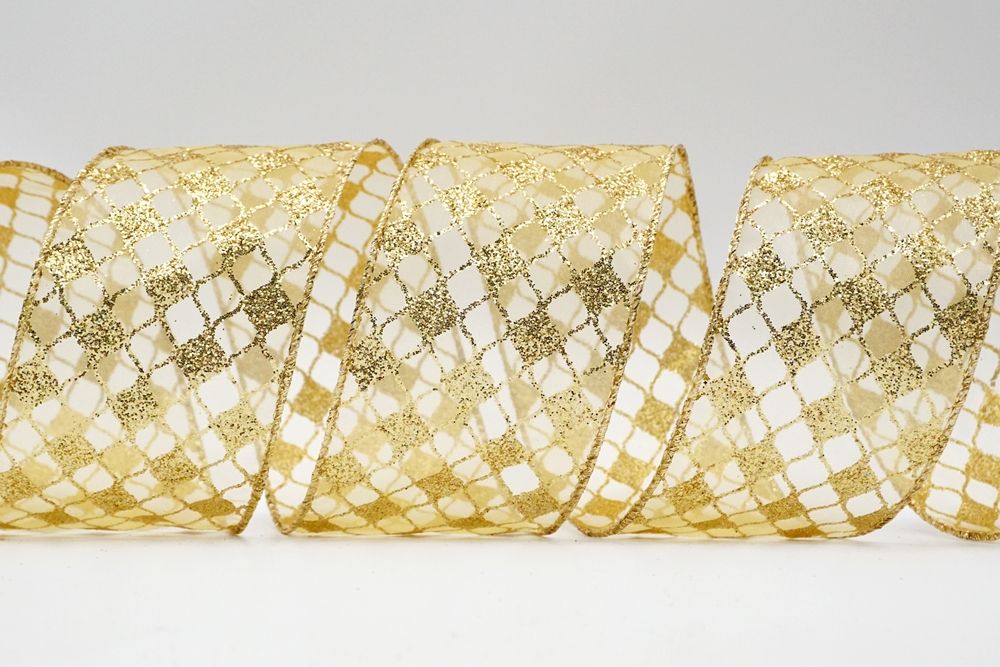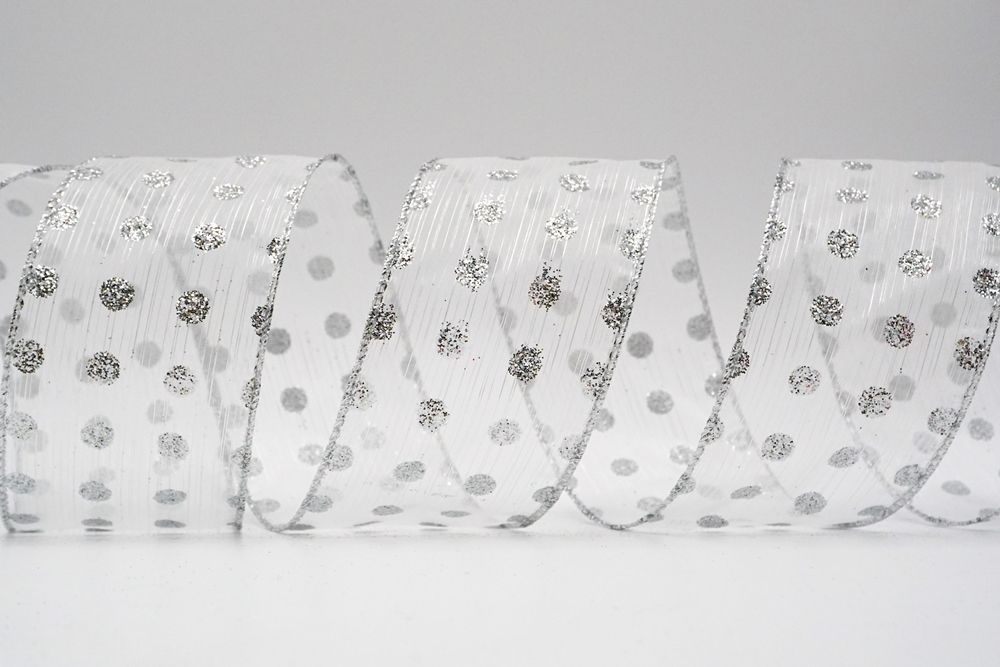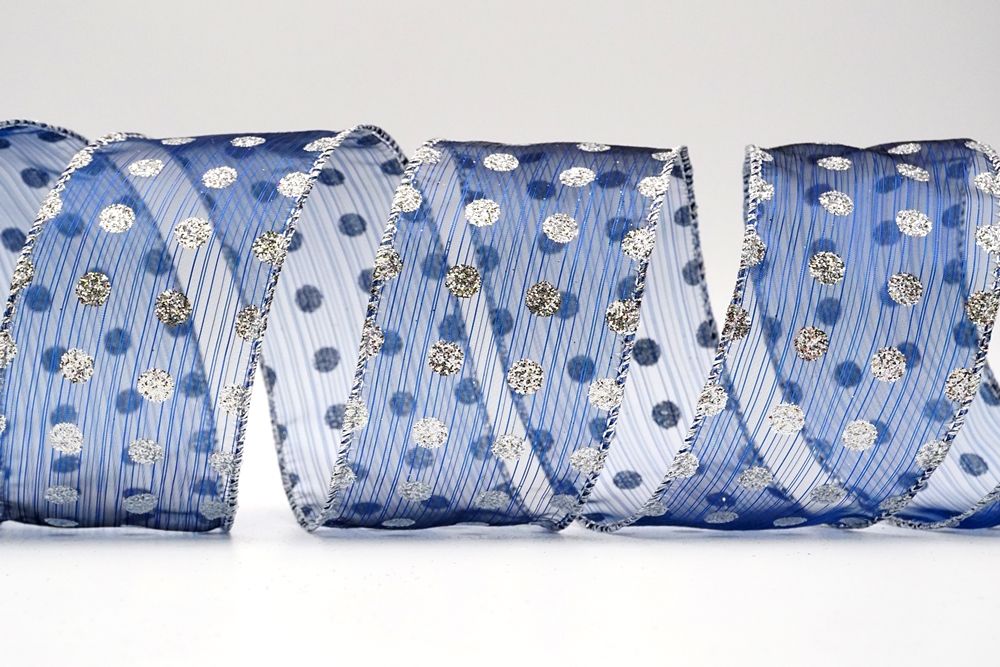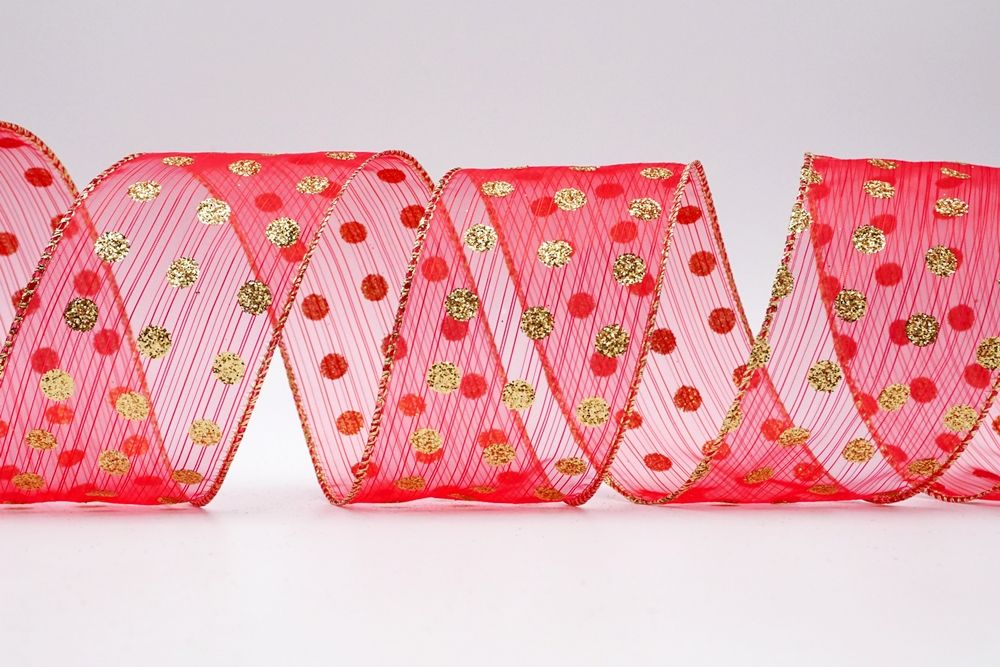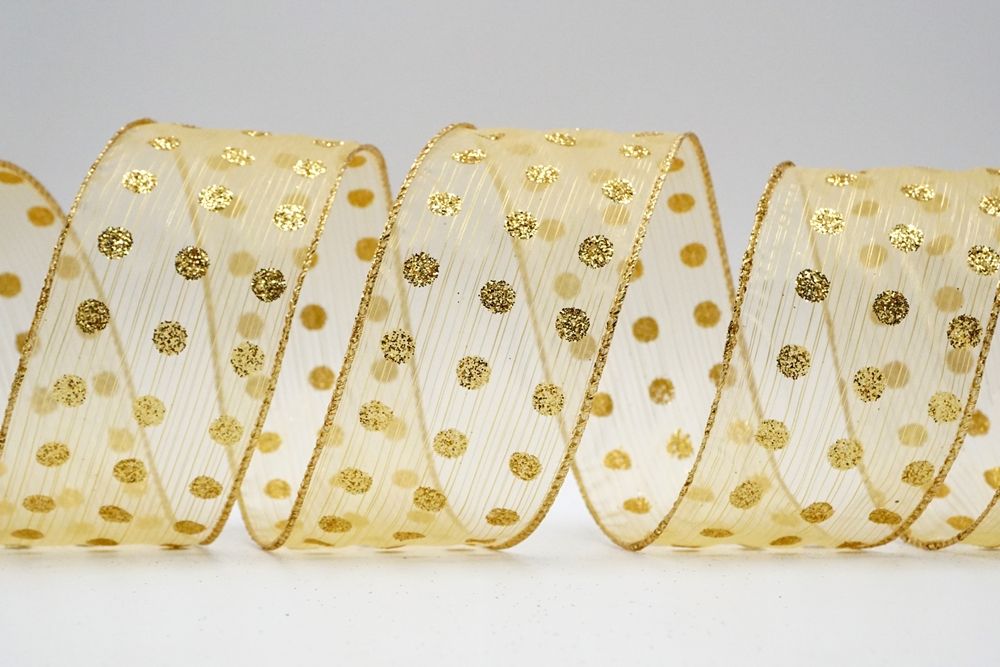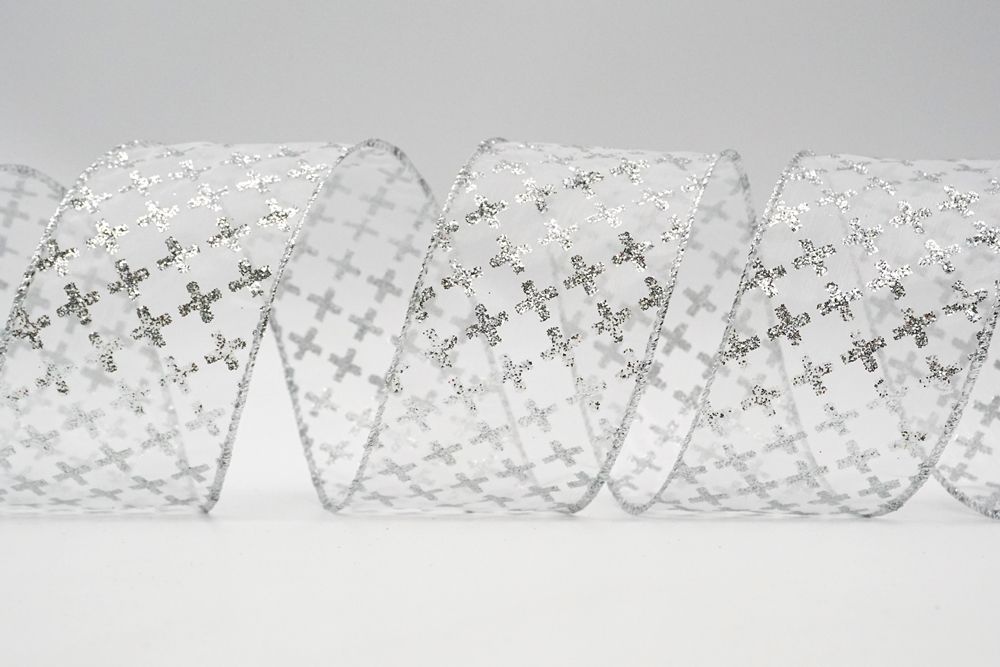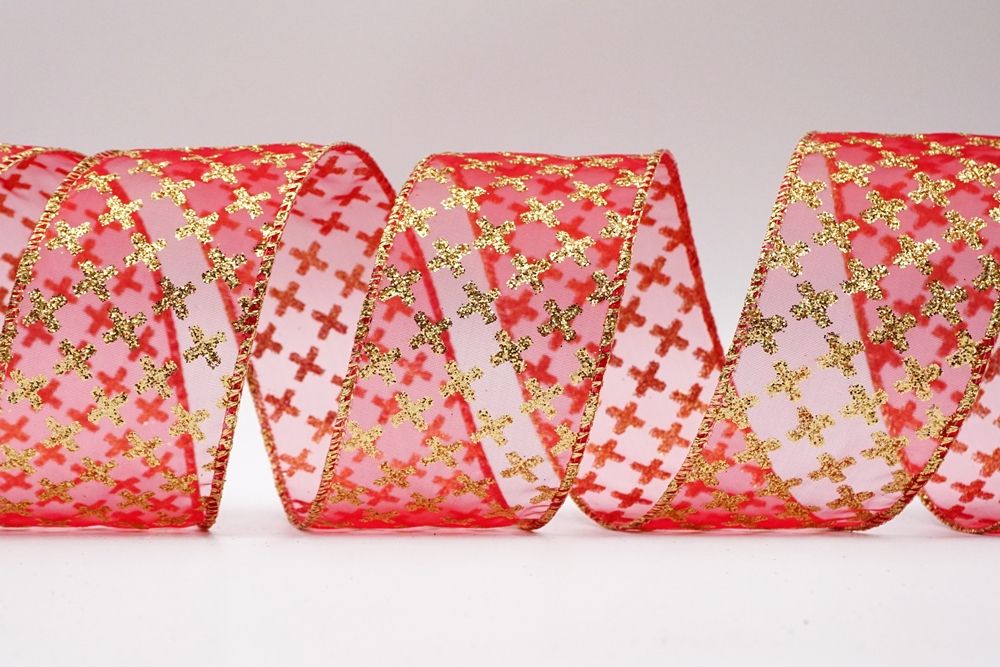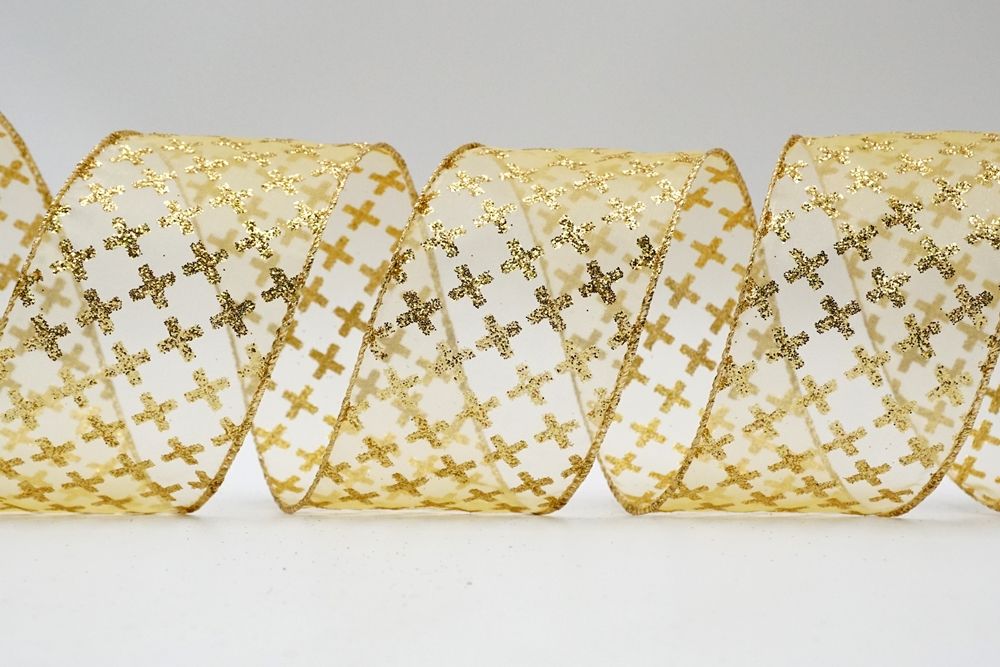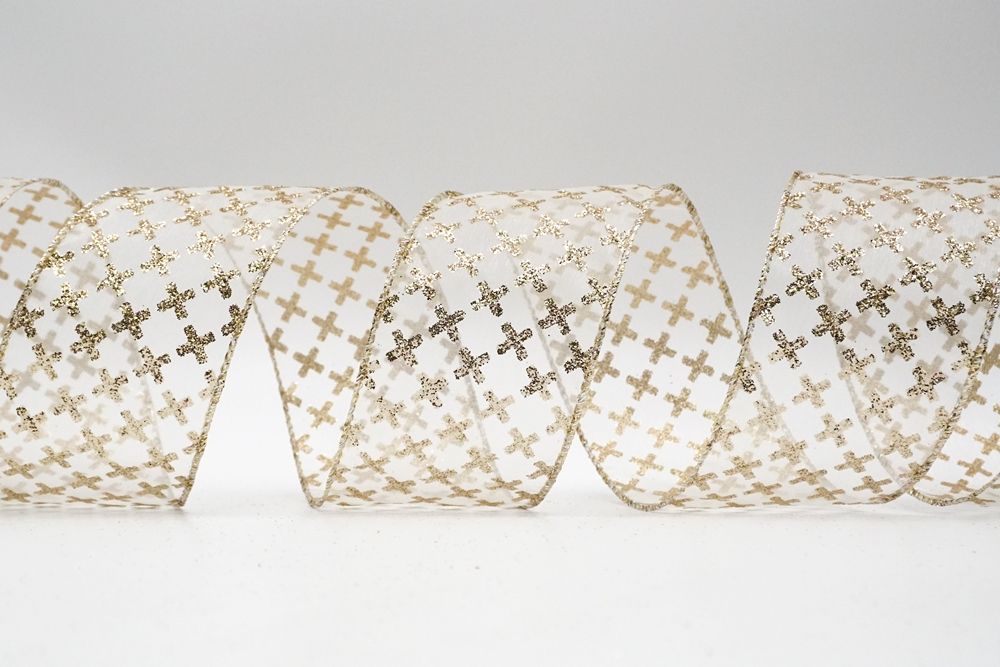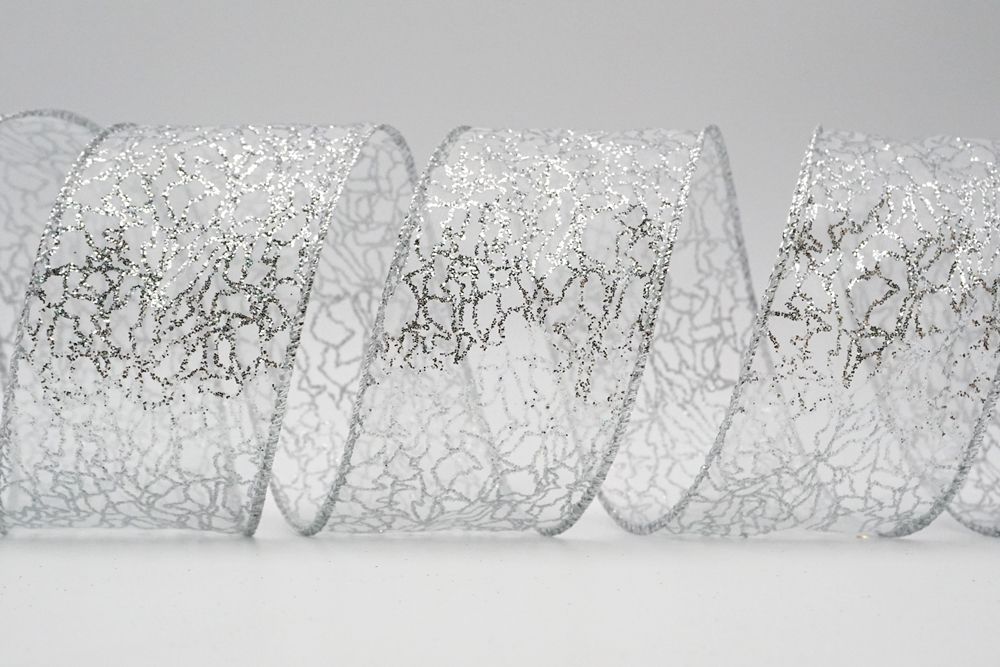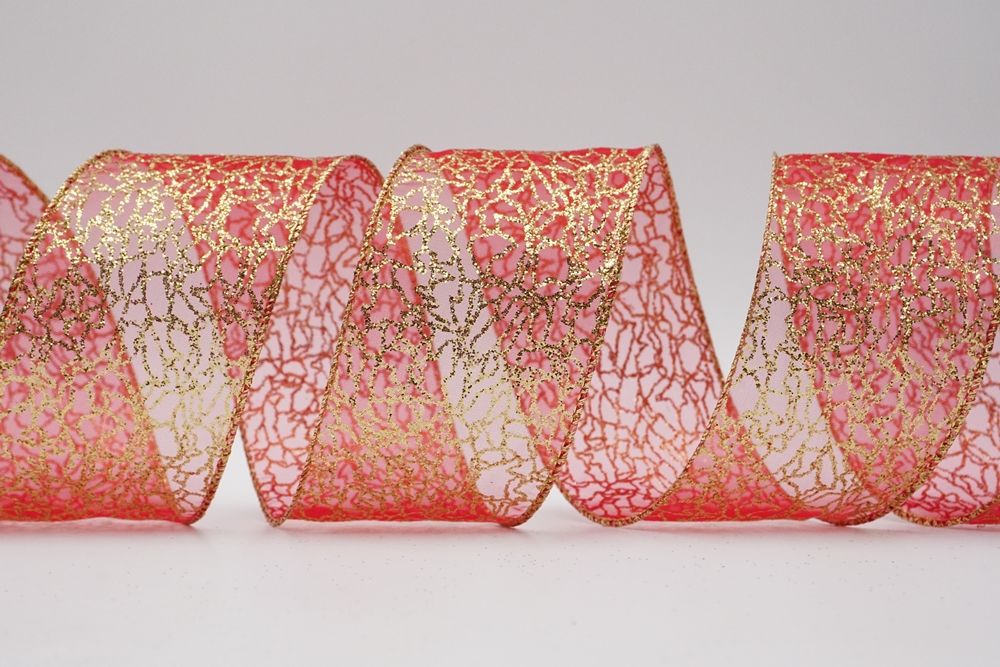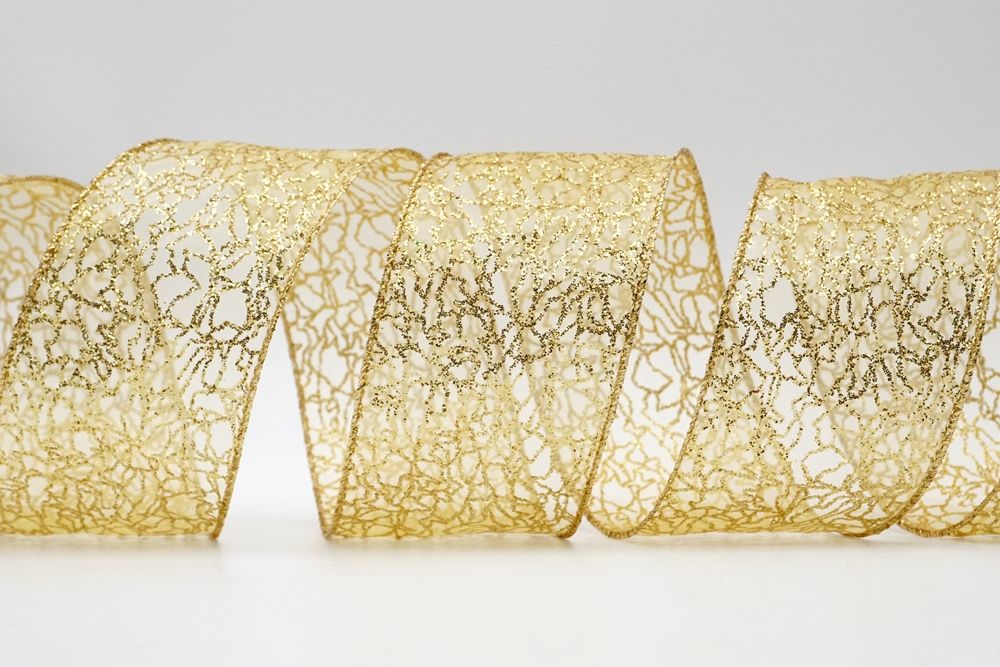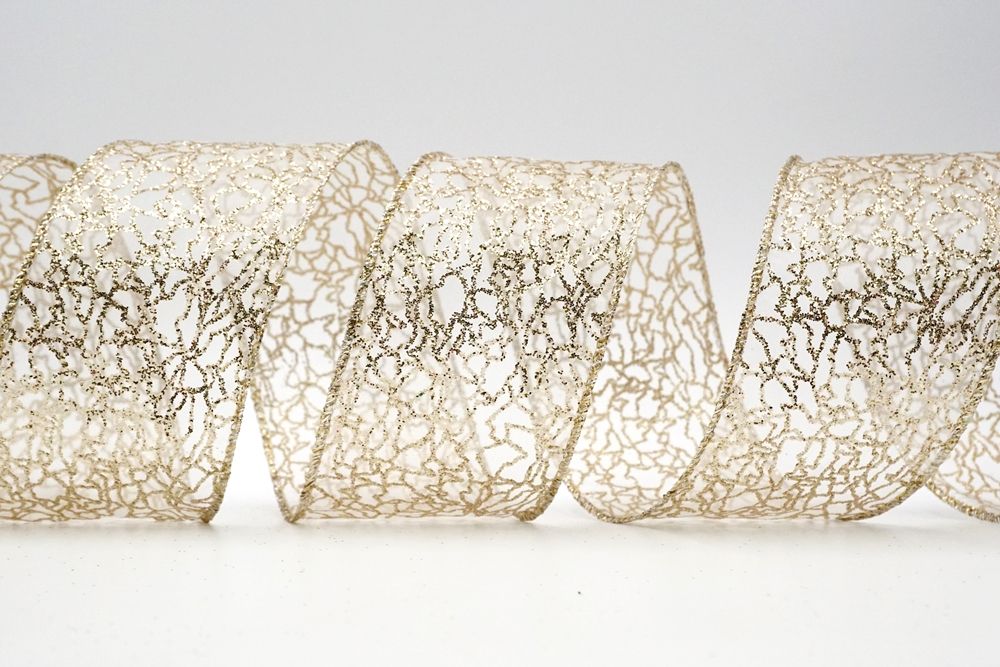 Based on tender organza fabric ribbon, colors of glitter paint out a great series of patterns upon. Organza ribbon having a see-through effect putting on glitter design patterns outstanding the texture of sheer and light up the ribbon series itself.
Within this series, gathering all glitter decor sheer ribbon together to categorized the whole series for you! This organza ribbons in this series are made with vary fabric, such as a 100 percent of NYLON yarn sheer, or 100 percent of POLYESTER yarn sheer, also a special Polyester yarn including metallic thread within creating a special jumping style.

Organza sheer ribbon is the most popular kinds of all decorative ribbons during holidays. Glitter patterns stand out in the night and show its specialty by lighting conditions. Glitter organza ribbon is best for turning to ribbon bows and decorate on Christmas trees, also wrapping gifts.

Be aware that glitter does fell out from the ribbon while touching; the glitter is tiny and delegate to the design patterns. Perfect to embed your Christmas/holidays/special days household putting ups.
Organza with Glitter Pattern Ribbon_KF6529
Glitter Organza sheer ribbon_KF6653
Glitter check Sheer ribbon_KF6530
Glitter Dot Sheer Ribbon_KF6532
Cross glitter sheer organza ribbon_KF6533
Random Glitter Pattern Ribbon_KF6534
Features
Christmas decorations
Household display
Wide applications
Durable & sturdy
Gift wrappings
Specification
# KF6529

Fabric type:

Organza Sheer

Fiber content:
100% Nylon
Size:
INCH
MM
2 1/2"
63mm
Wired:
yes
Edge:
cut & merrow
Color:

Ivory/Champagne
Gold
White/Silver
# KF6530

Fabric type:
Organza Sheer
Fiber content:
100% Nylon
Size:
INCH
MM
2 1/2"
63mm
Wired:
yes
Edge:
cut & merrow
Color:

Ivory/Champagne
Gold
Red/Gold
# KF6531

Fabric type:
Organza Sheer
Fiber content:
100% Polyester
Size:
INCH
MM
2 1/2"
63mm
Wired:
yes
Edge:
cut & merrow
Color:

Khaki/Champagne
Royal blue/Silver
Red
Red, black/gold
# KF6532

Fabric type:
Organza Sheer
Fiber content:
100% Polyester
Size:
INCH
MM
2 1/2"
63mm
Wired:
yes
Edge:
cut & merrow
Color:

White/Silver
Royal blue/Silver
Gold
Red/Gold
# KF6533

Fabric type:
Organza Sheer
Fiber content:
100% Polyester
Size:
INCH
MM
2 1/2"
63mm
Wired:
yes
Edge:
cut & merrow
Color:

White/Silver
Ivory/Champagne
Gold
Red/Gold
# KF6534

Fabric type:

Organza Sheer

Fiber content:

100% Nylon

Size:
INCH
MM
2 1/2"
63mm
Wired:
yes
Edge:
cut & merrow
Color:

White/Silver
Ivory/Champagne
Gold
Red/Gold
# KF6638

Fabric type:
Organza sheer
Fiber content:
100% Polyester
Size:
INCH
MM
2 1/2"
63mm
Wired:
yes
Edge:
cut & merrow
Color:

White
# KF6653

Fabric type:
Organza Sheer
Fiber content:
100% NYLON
Size:
INCH
MM
2 1/2"
63mm
Wired:
yes
Edge:
cut & merrow
Color:

WHITE/BLUE
Applications
Gift wrapping
Christmas decoration
Holiday decoration
Fall season decoration
Gift bags
Bows
Craft project
Home décor
Wreath design
Floral design
Accessories
All decoration needs
Photo Gallery

Related Products

---

Files Download

---
Press Release
2023 Mass Production of Ribbon Bow

More ribbon bows are available for no MOQ!
Customized ribbon bows for gift wrapping and more!

Read More