Polka Dots Ribbon
KF6966.KF6967.KF7093.KF7094.KF7157.KF7158.KF7204.KF7273.KF7274.KF7275
Festive classic ribbon base with polka dots wired ribbon perfect for your holiday gift packaging, Christmas tree, wreath, and décor needs.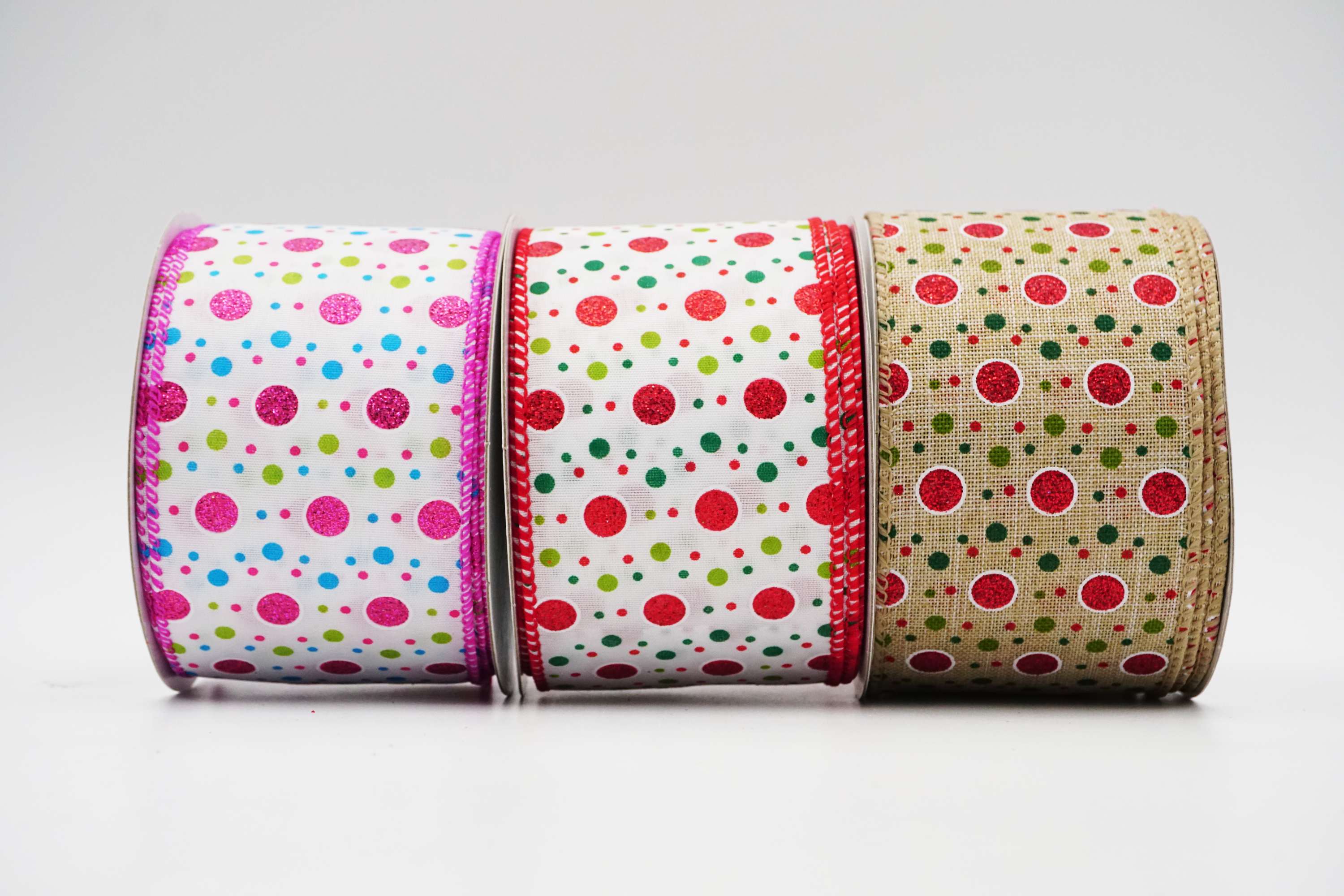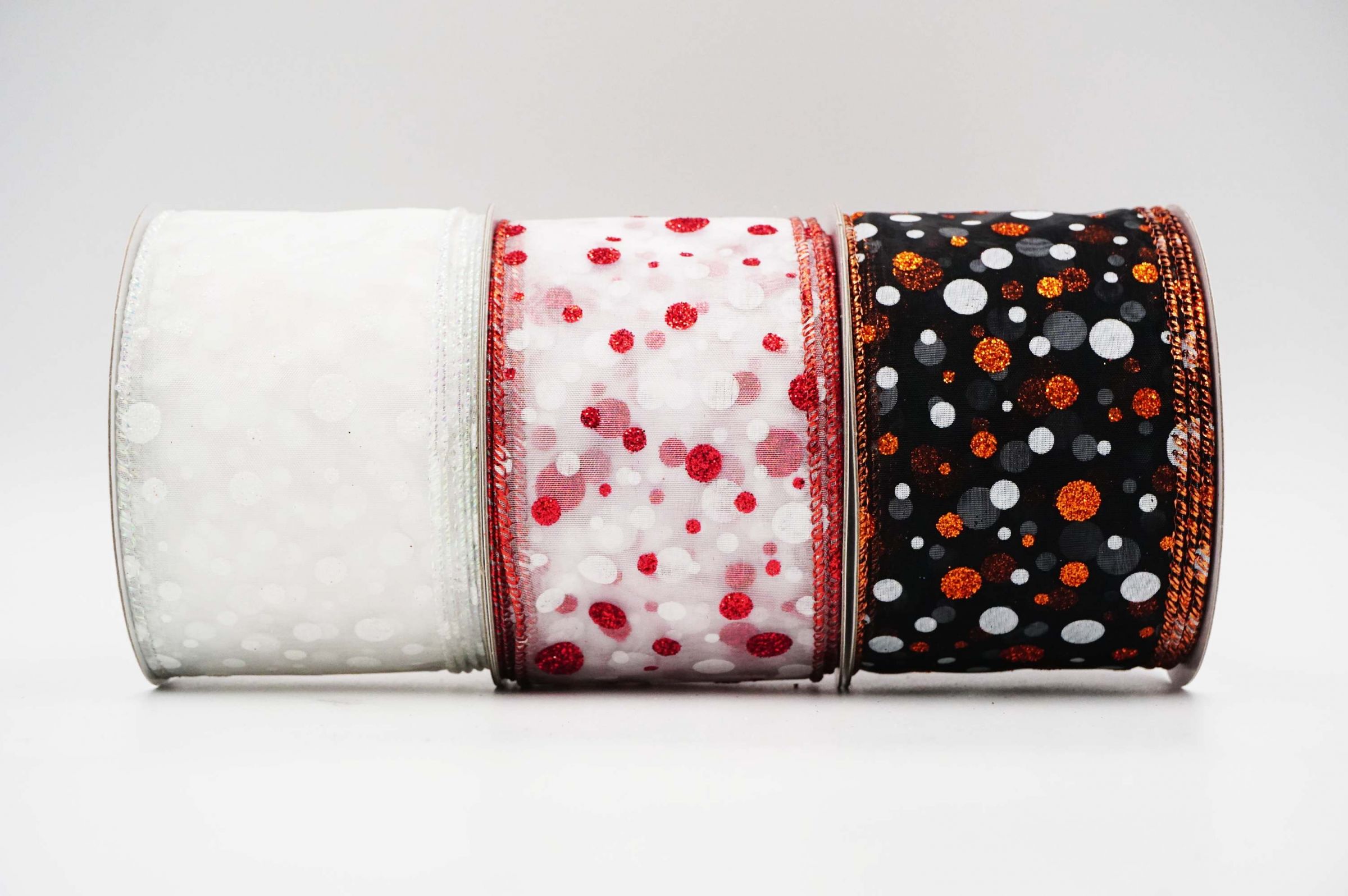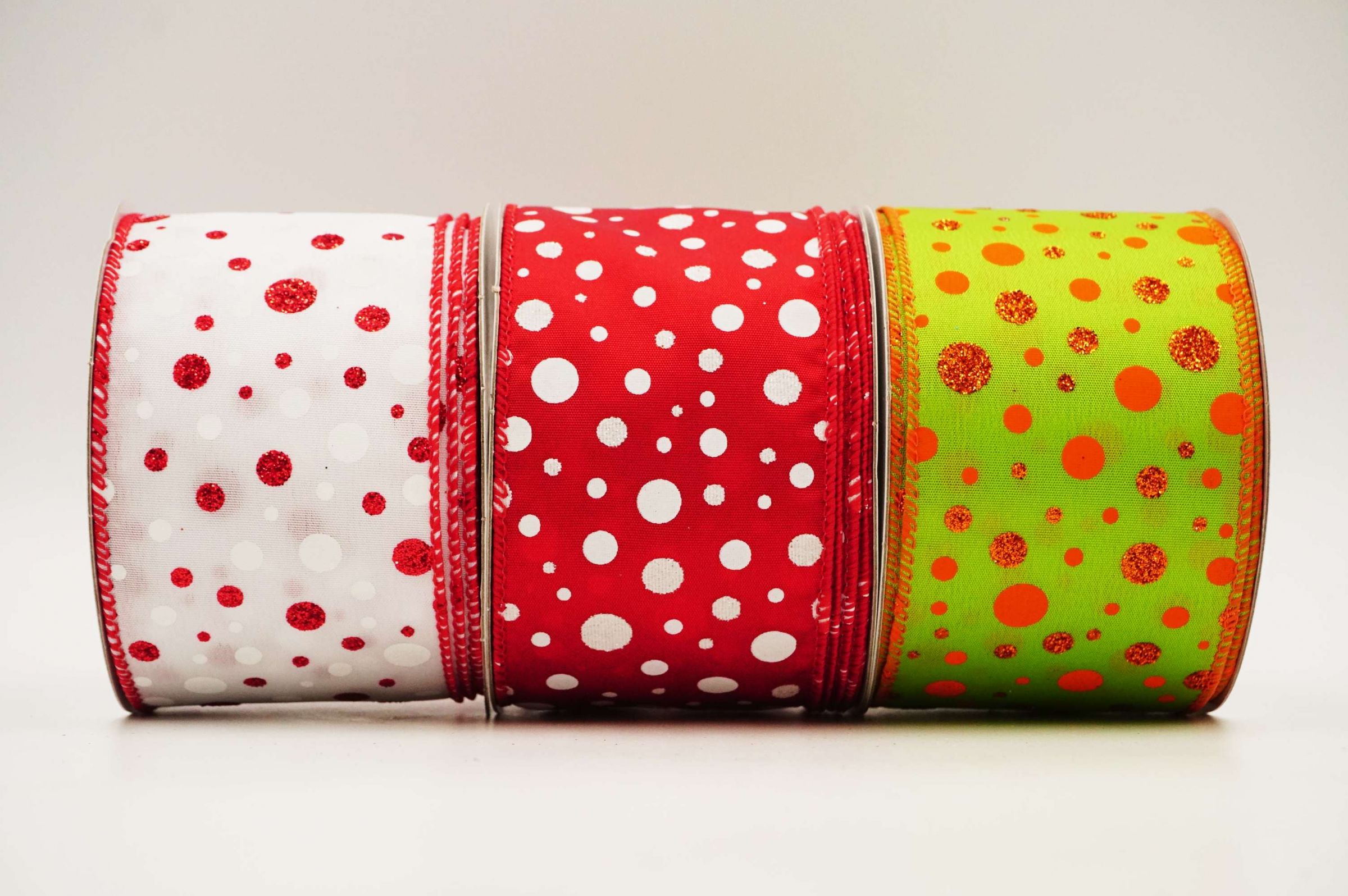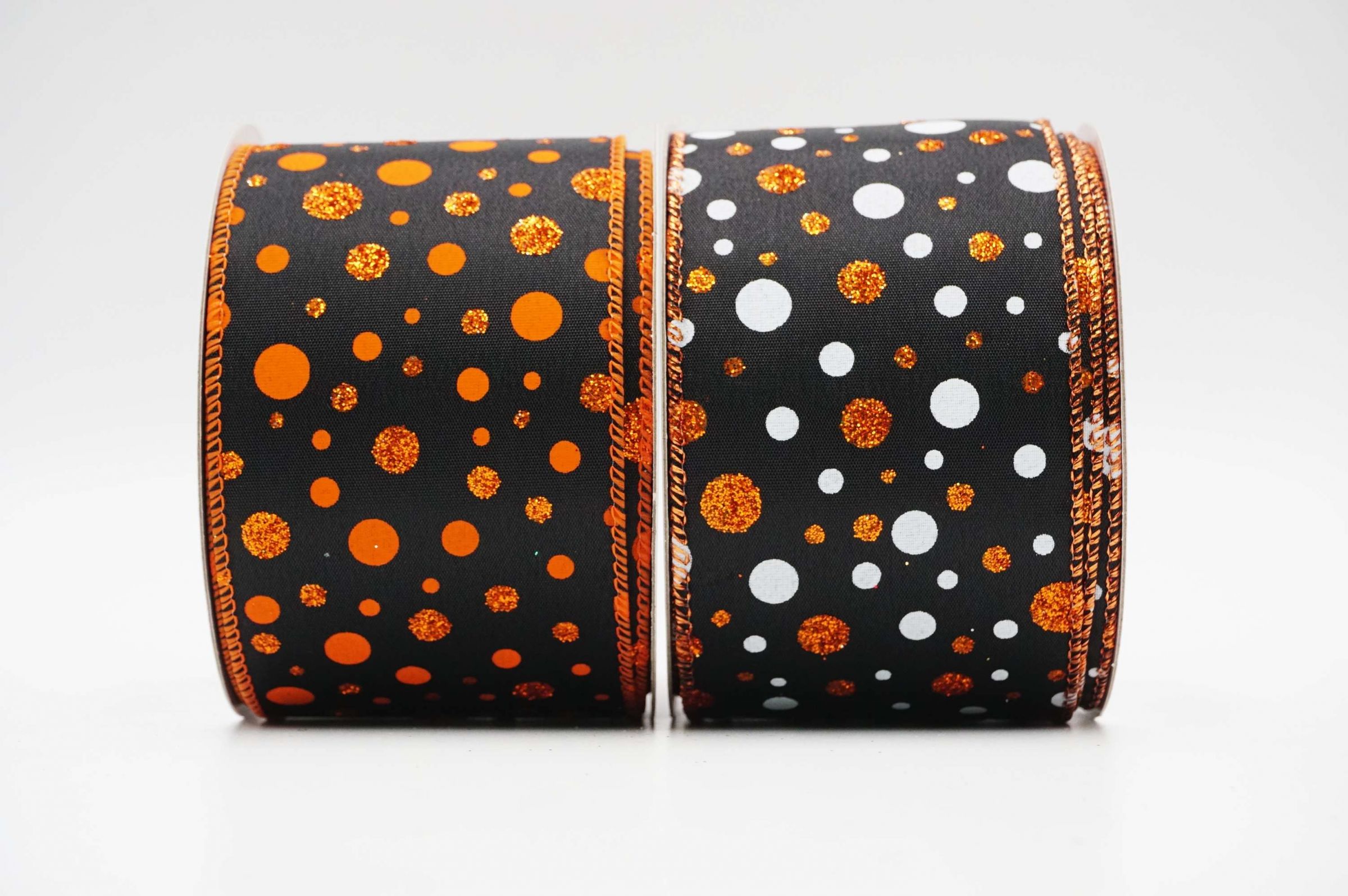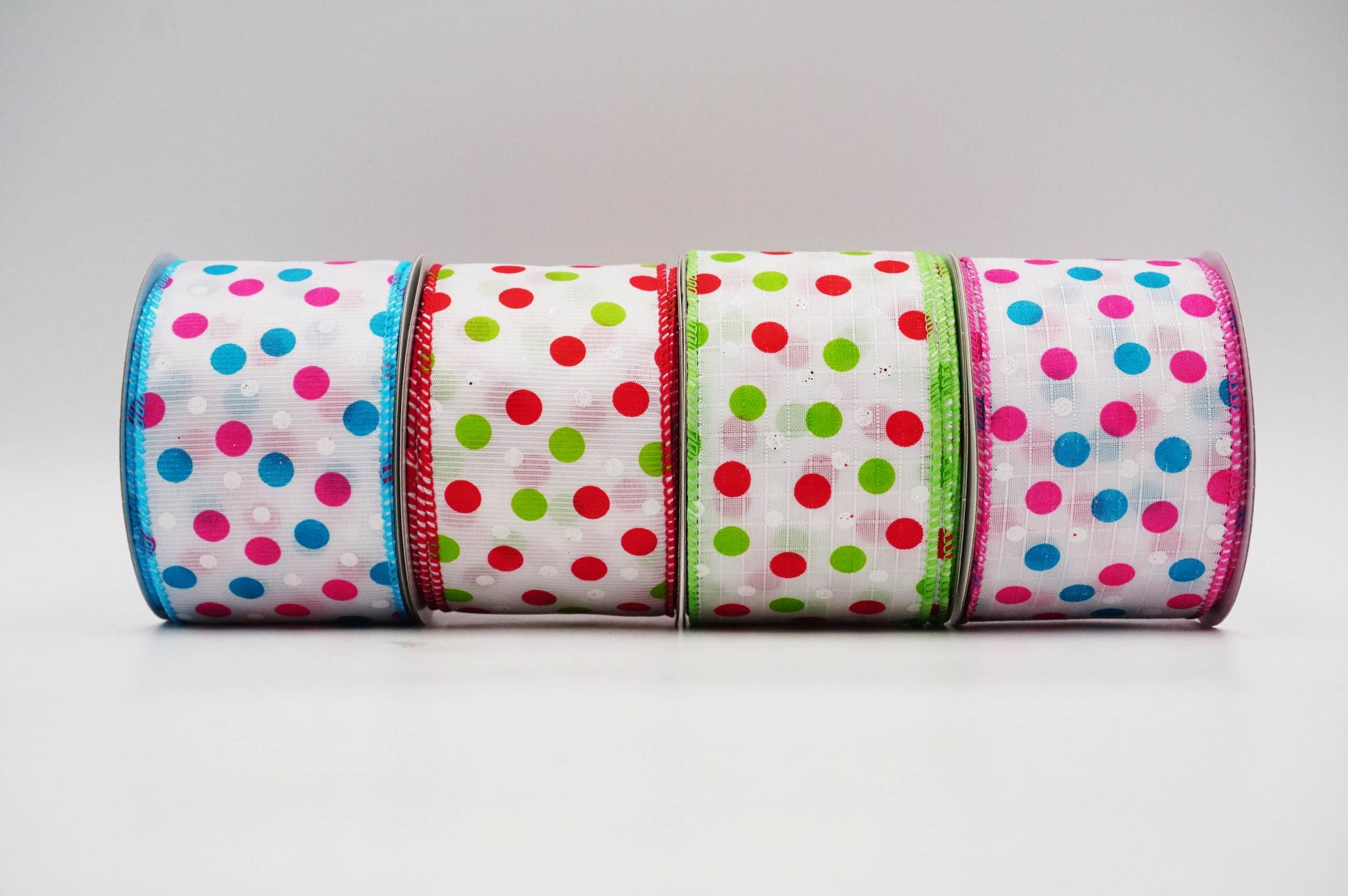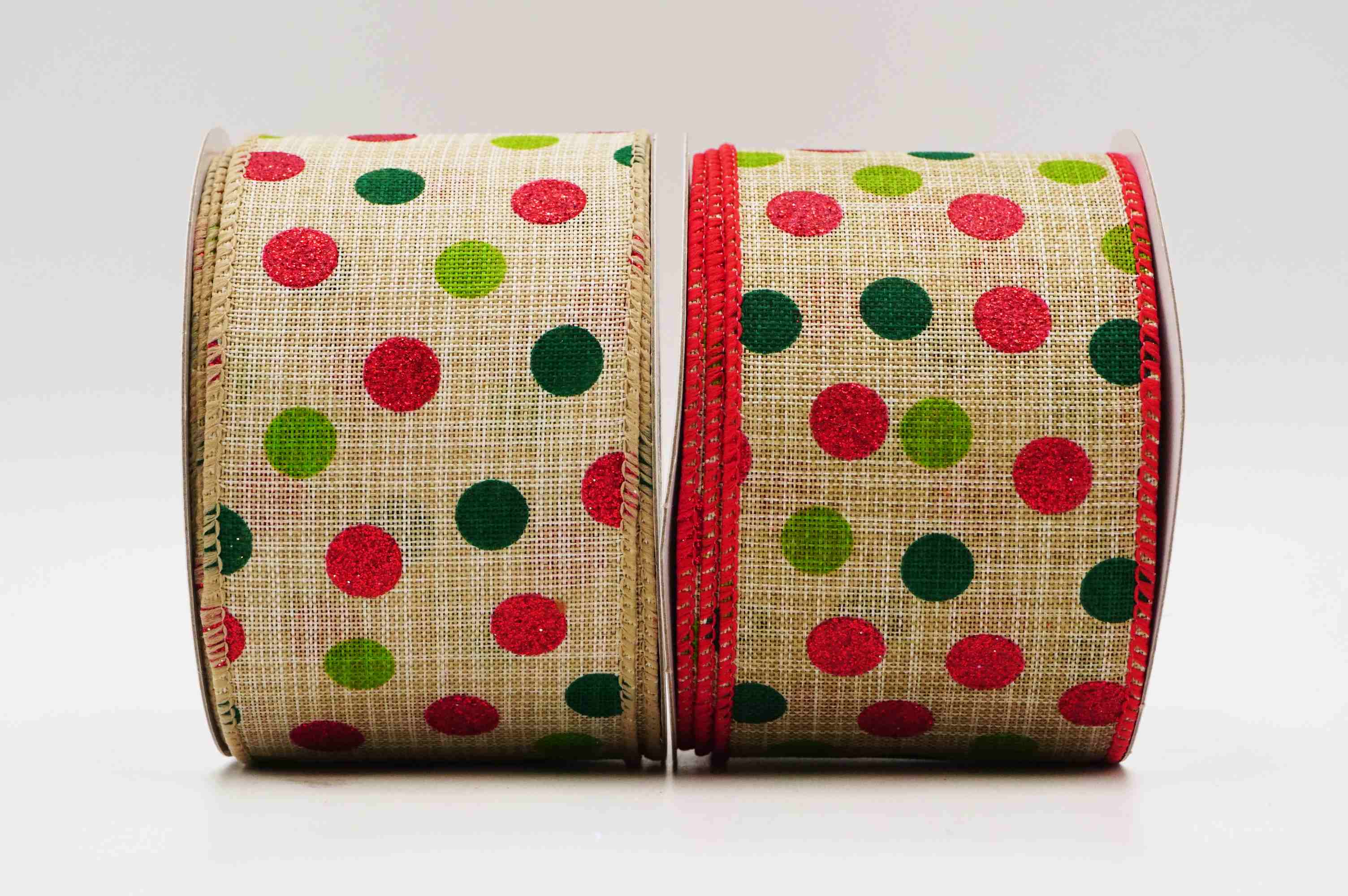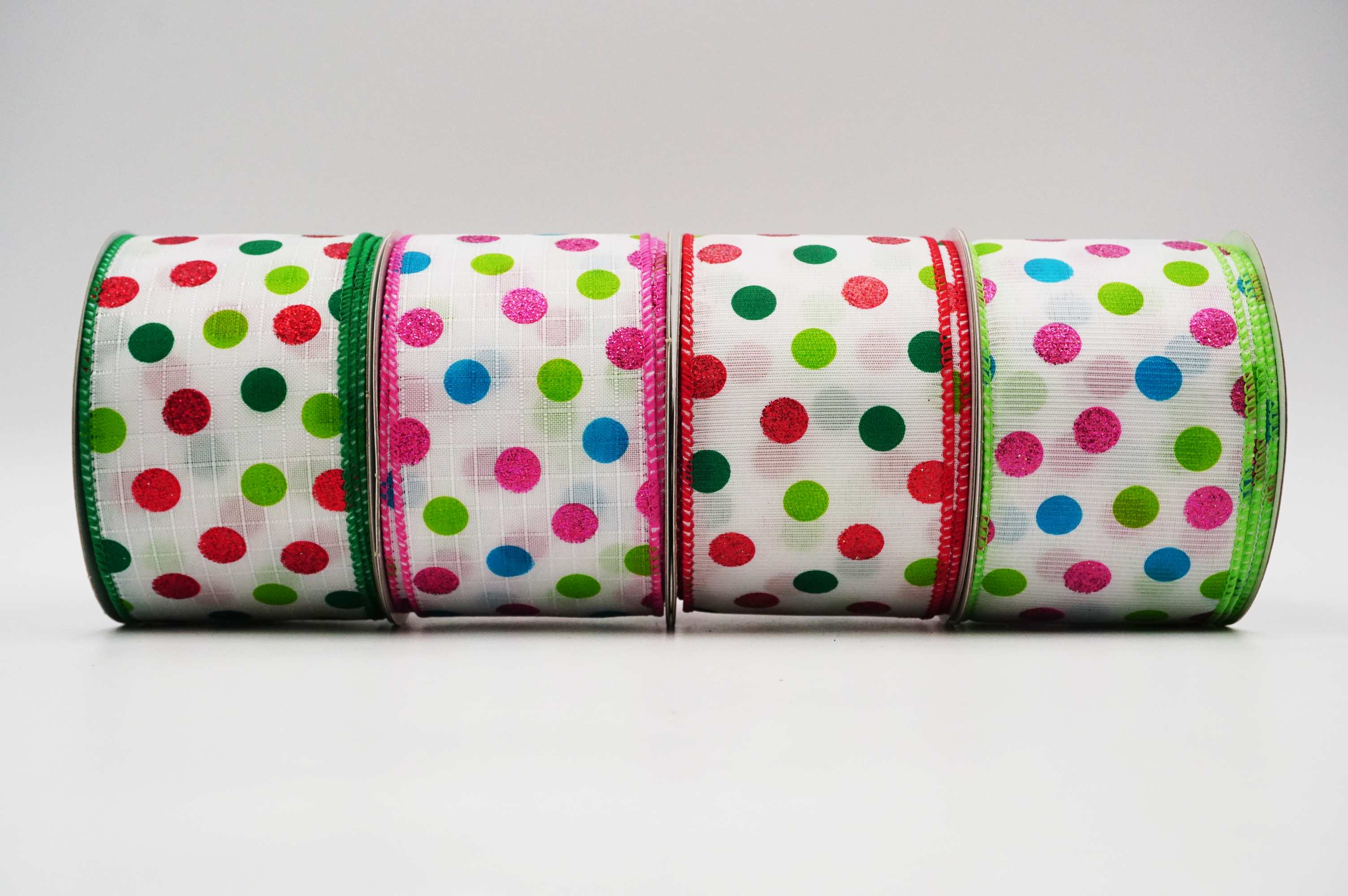 Polka dot patterns are seen in every season and every occasion uses, when talking about decorations for every day this is highly recommended.

Create fun-filled packages and crafts with the polka dots wired ribbon. This ribbon brings a playful and cheerful design to gifts, party decorations, and more. The edges are wired and overstitched wired ribbon have a thin monofilament wire along the edges of the ribbon that help the ribbon to be shaped into beautiful loops and bows and hold their desired shape.
Establish glad tidings of comfort and joy around your home by crafting accessories from this 2.5" wide polka dots ribbon. This white, single-face material displays red, green, and pink polka dots scattered all over to create the perfect accent for all your decorative needs.
Red and green's combination of colors is often included in Christmas holiday decorations. Polka dots designs are good for all occasions and all seasons. It makes a great addition to your Christmas tree, home decorations, wreath, bow, gift package, floral display and so much more!
Polka Dots Ribbon

_KF6966.KF6967

Polka Dots Ribbon

_KF7093.KF7094

Polka Dots Ribbon

_KF7157.KF7158
Polka Dots Ribbon

_KF7204
Polka Dots Ribbon

_KF7273.KF7274
Features
Christmas decorations
Household display
Wide applications
Durable & sturdy
Gift wrappings
Specification
# KF6966.6967.7093.7094

Fabric type:
Faux Burlap
Fiber content:

100% POLYESTER

Size:
INCH
MM
2 1/2"
63mm
Wired:
yes
Edge:
cut & merrow
Color:

Khaki based
# KF7157.7158.7204

Fabric type:

Thick Plain Weave

Fiber content:
100% polyester
Size:
INCH
MM
2 1/2"
63mm
Wired:
yes
Edge:
cut & merrow
Color:

White based
# KF7273.7274.7275

Fabric type:

Thick Plain Weave

Fiber content:
100% polyester
Size:
INCH
MM
2 1/2"
63mm
Wired:
yes
Edge:
cut & merrow
Color:

Ivory based
Photo Gallery

Related Products

---

Files Download

---
Applications
Gift wrapping
Christmas decoration
Holiday decoration
Fall season decoration
Gift bags
Bows
Craft project
Home décor
Wreath design
Floral design
Accessories
All decoration needs
Press Release
Coming soon! Click and download the newest E catalog!

Come and check out our new and wide range of ribbons for 2023 Autumn, Halloween, Christmas season! New designs, new fabrics, new inspirations for all decorating needs!

Read More