Polka Wired Ribbon
KF6452.KF6453.KF6454,KF6455.KF6456
Neatly arranged dots printed on popular colors satin/faux burlap ribbon, with sewn matte thread edges and wire, included.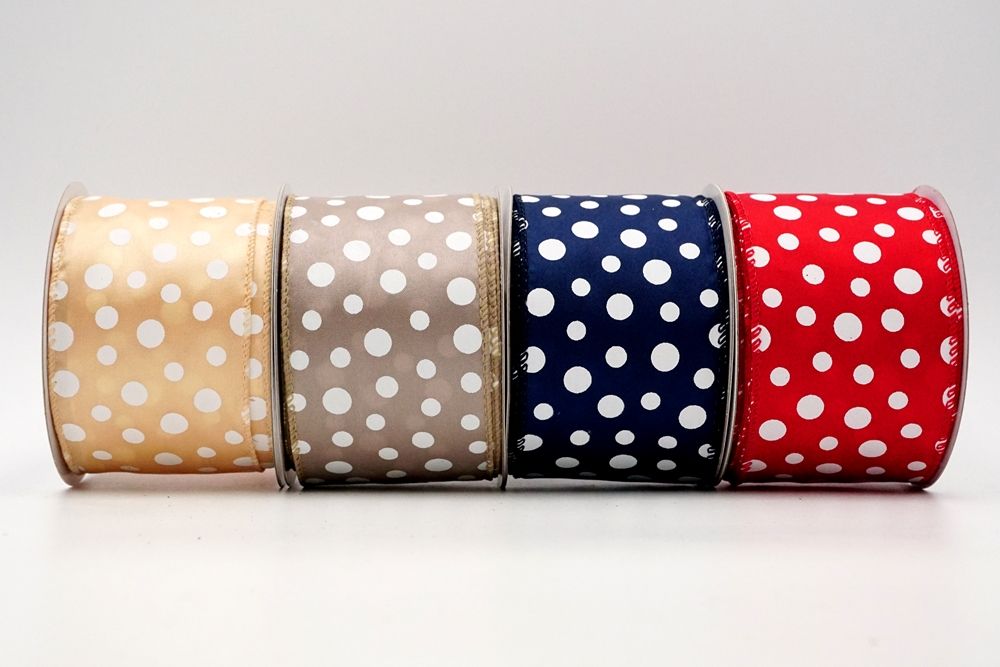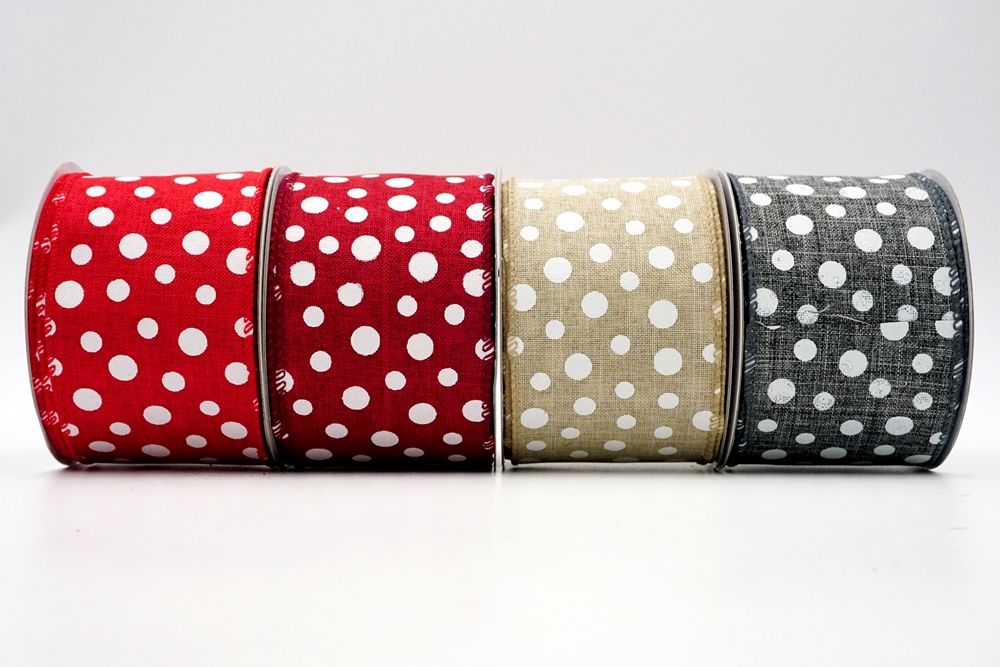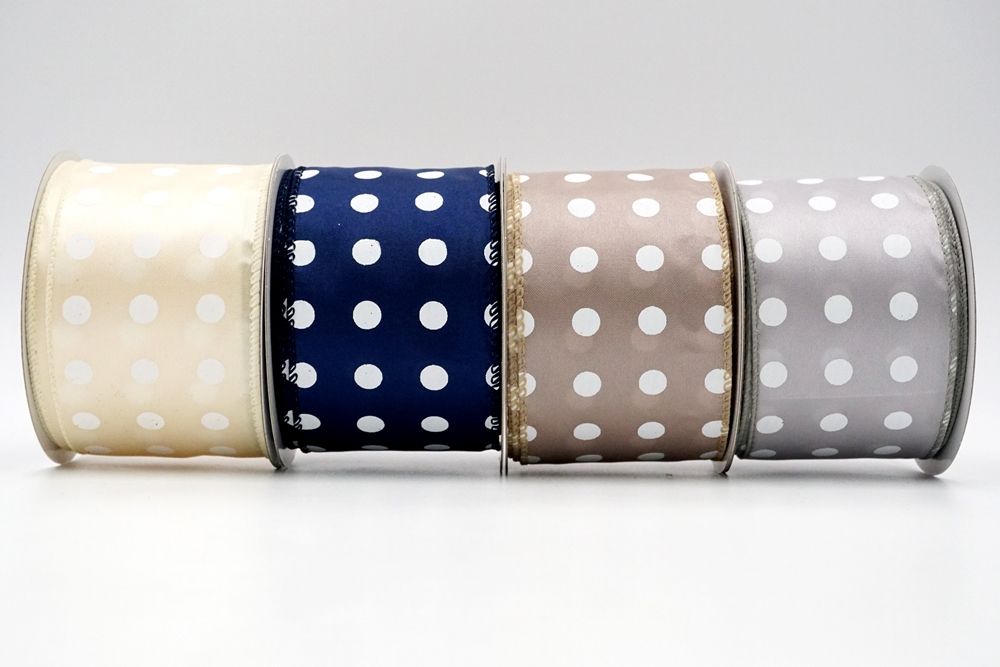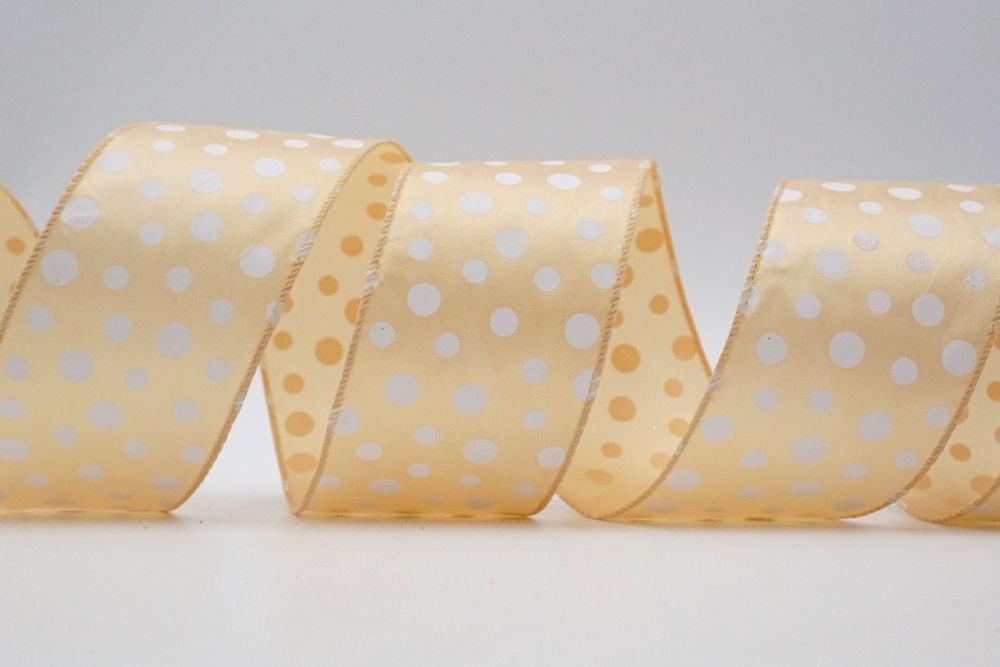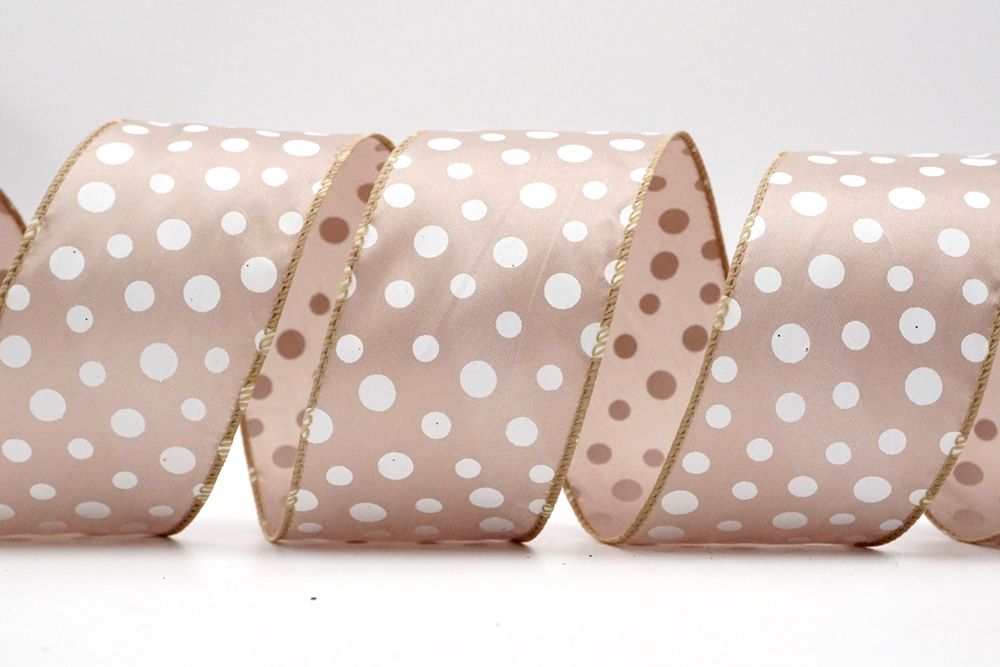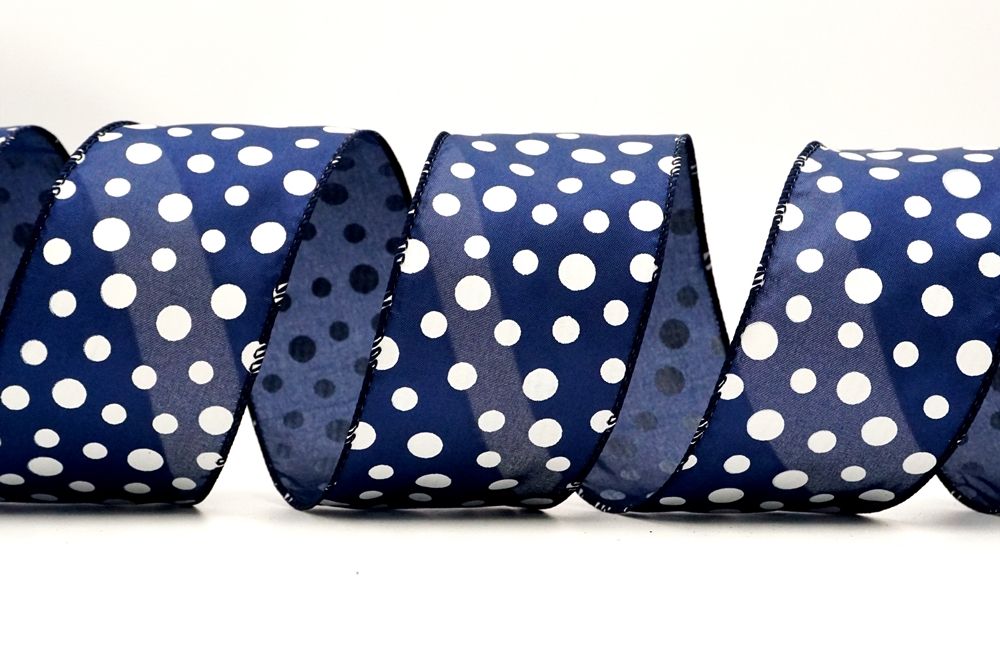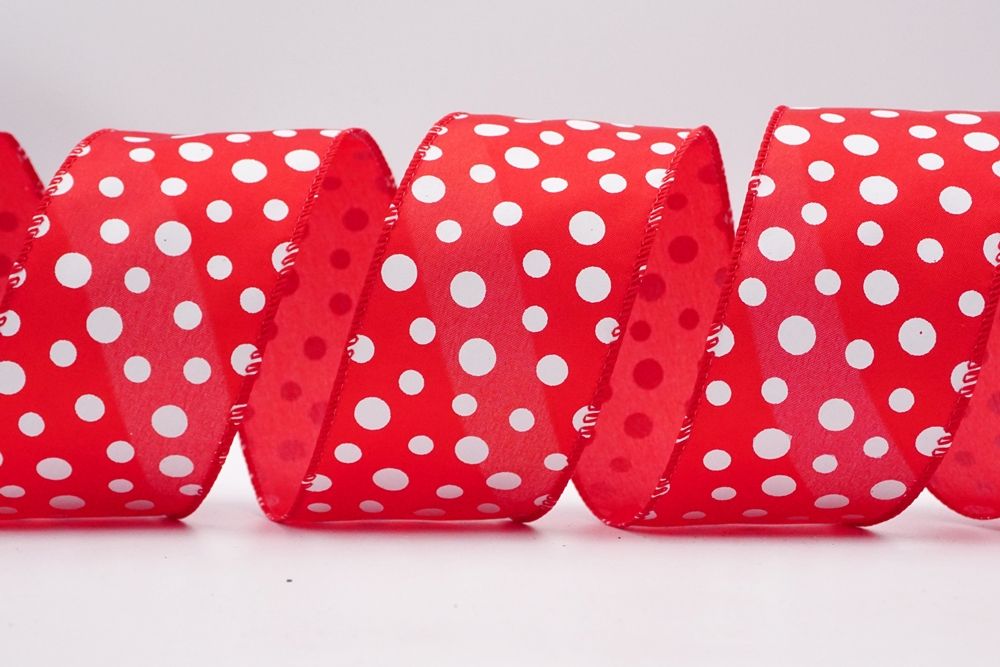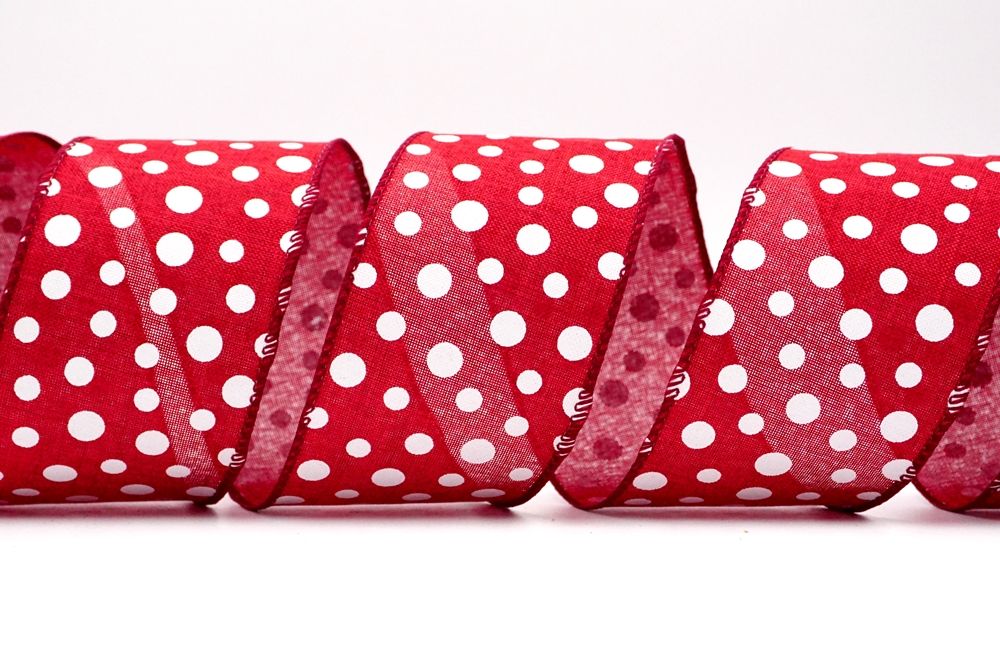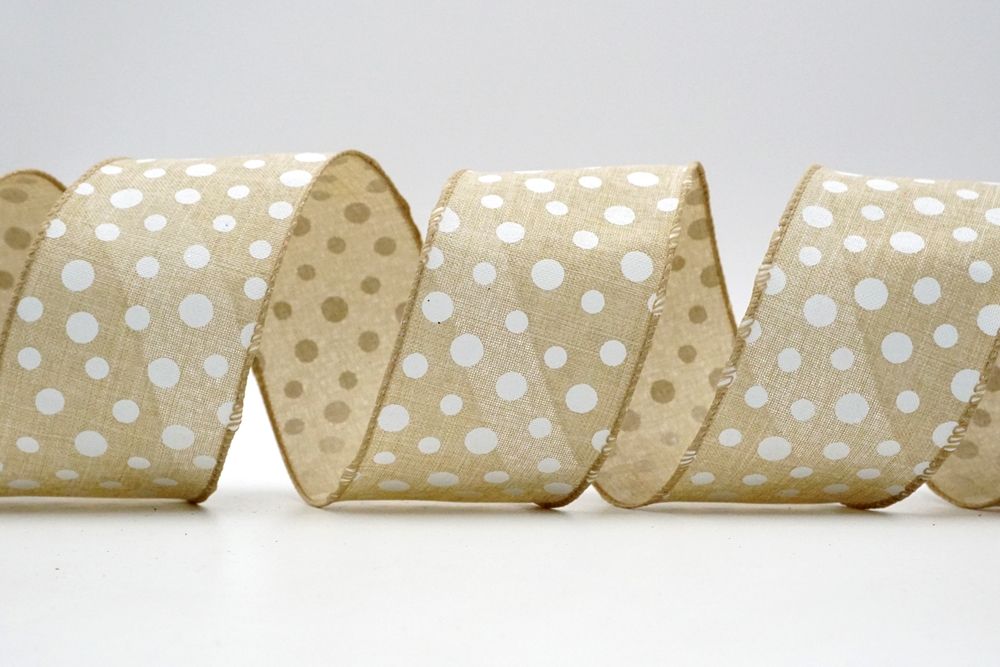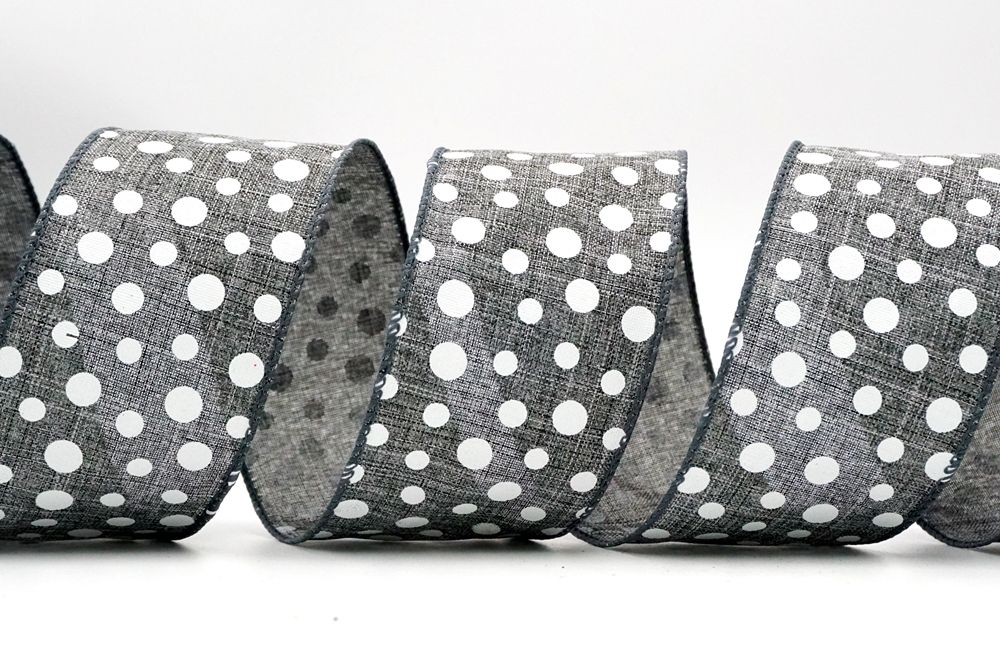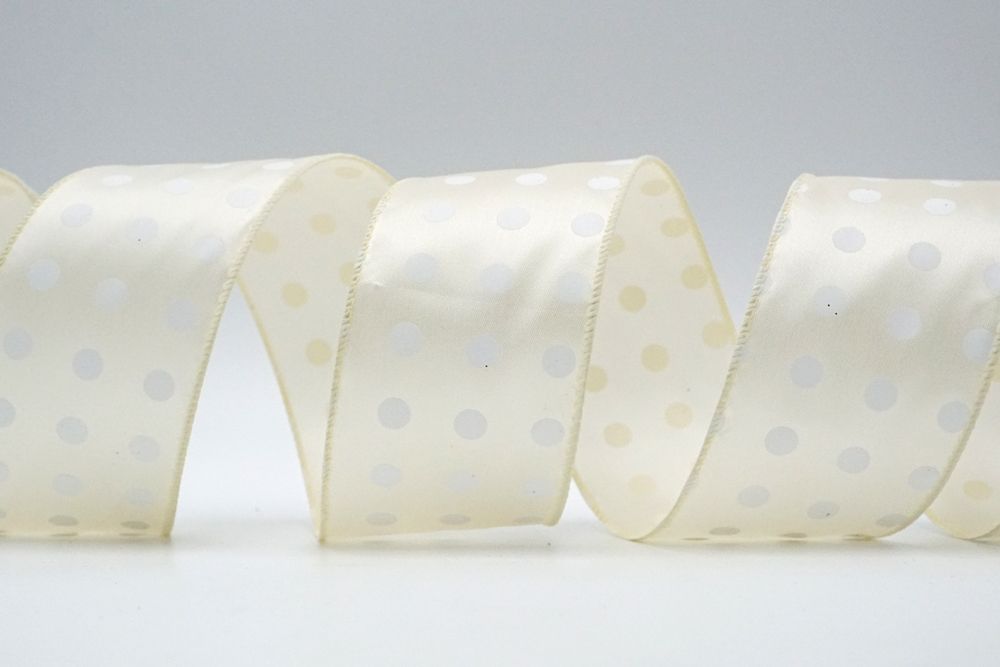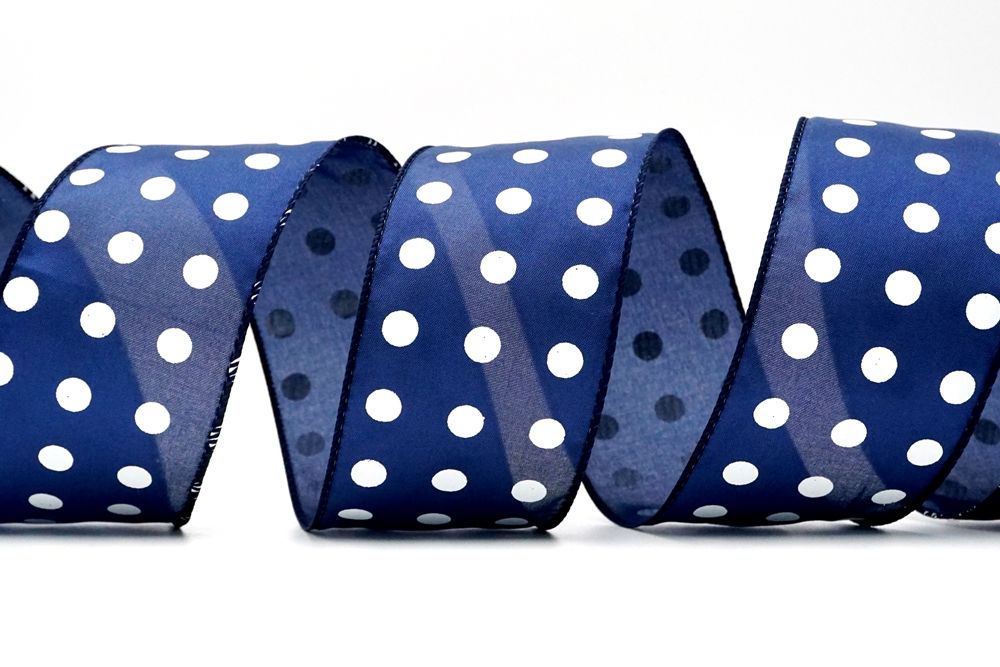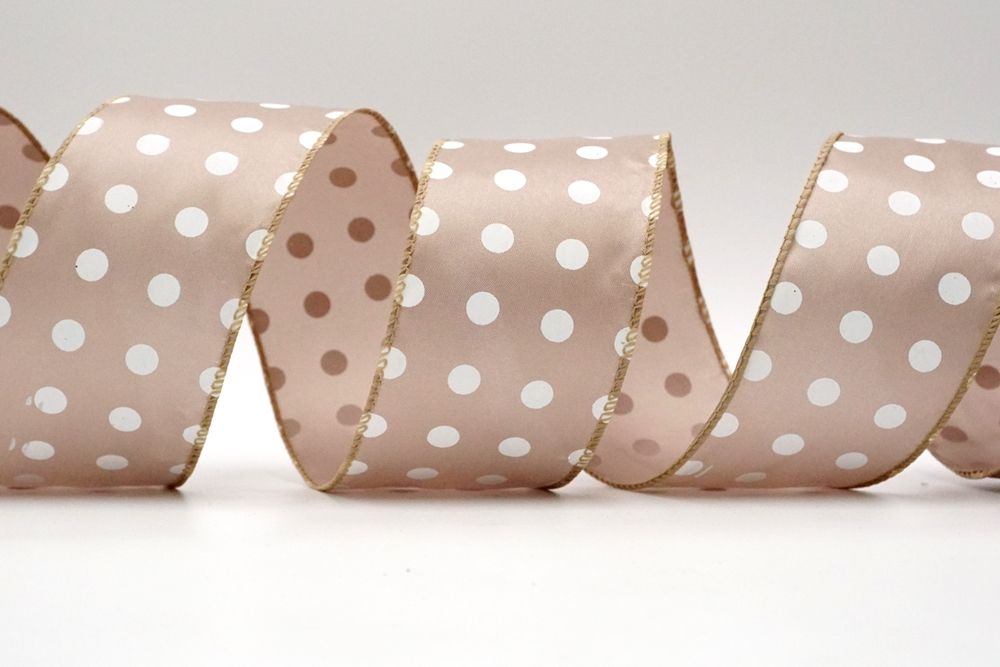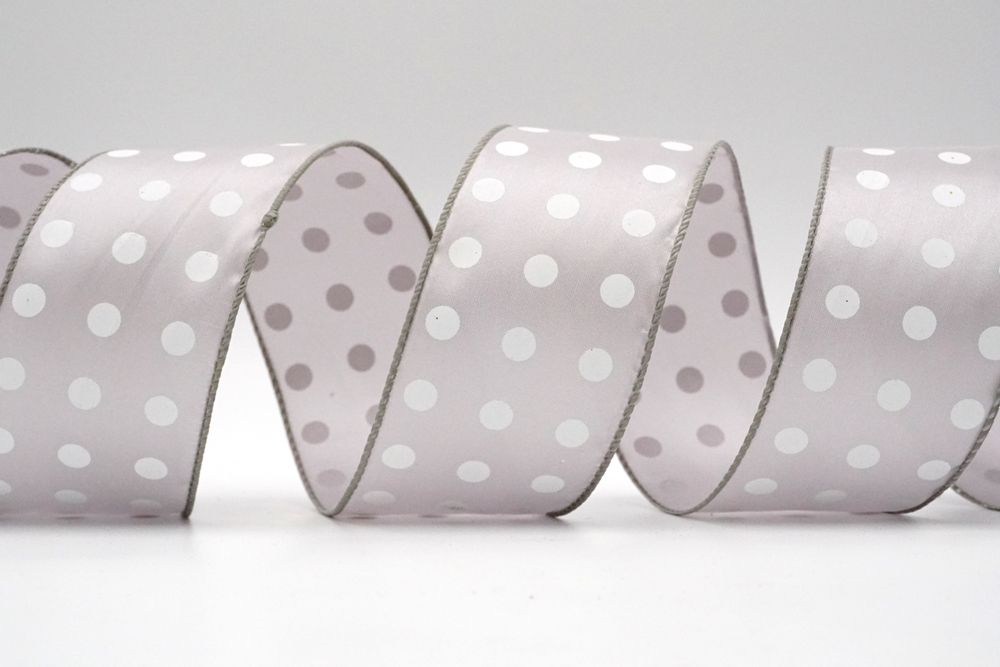 Polka dots patterns are seen in every season and every occasion uses, when talking about decorations for every day this is highly recommended. For all fabrics ribbons, satin texture is mostly inquired for a classic and elegant style.
The polka dots ribbon is made by printed cloth and cut into ribbon wise width; ribbon edge is cut and sewn with matte thread. Ribbon fabric is 100 percent of polyester, available in all sizes 2.5", 1.5", 1", 7/8", and more! Fabrics come in satin, faux burlap texture, thick plain weaving, and thick satin ribbons.
Polka Dots Satin Ribbon _KF6452
Polka Dots Satin Ribbon _KF6453
Polka Dots Satin Ribbon _KF6454
Polka Dots Satin Ribbon _KF6455
Features
Christmas decorations
Household display
Wide applications
Durable & sturdy
Gift wrappings
Specification
# KF6452

Fabric type:
SATIN
Fiber content:
100% Polyester
Size:
INCH
MM
2 1/2"
63mm
Wired:
yes
Edge:
cut & merrow
Color:

Ivory,
Navy,
Red,
Coca
# KF6453.KF6454

Fabric type:
Faux Burlap/Plain Weave
Fiber content:
100% Polyester
Size:
INCH
MM
2 1/2"
63mm
Wired:
yes
Edge:
cut & merrow
Color:

NAVY
RED
NATURAL
GREY
# KF6455

Fabric type:
SATIN
Fiber content:
100% Polyester
Size:
INCH
MM
2 1/2"
63mm
Wired:
yes
Edge:
cut & merrow
Color:

Ivory,
Navy,
Red,
Coca
# KF6456

Fabric type:
Faux Burlap/Plain Weave
Fiber content:
100% Polyester
Size:
INCH
MM
2 1/2"
63mm
Wired:
yes
Edge:
cut & merrow
Color:

Ivory,
Navy,
Red,
Coca
Photo Gallery

Related Products

---

Files Download

---
Applications
Gift wrapping
Christmas decoration
Holiday decoration
Fall season decoration
Gift bags
Bows
Craft project
Home décor
Wreath design
Floral design
Accessories
All decoration needs
Press Release
Coming soon! Click and download the newest E catalog!

Come and check out our new and wide range of ribbons for 2022 Spring season! New designs, new fabrics, new inspirations for all decorating needs!

Read More