Retro Slant Stripes Ribbon
KF4477
Textured faux burlap fabric with slant stripes design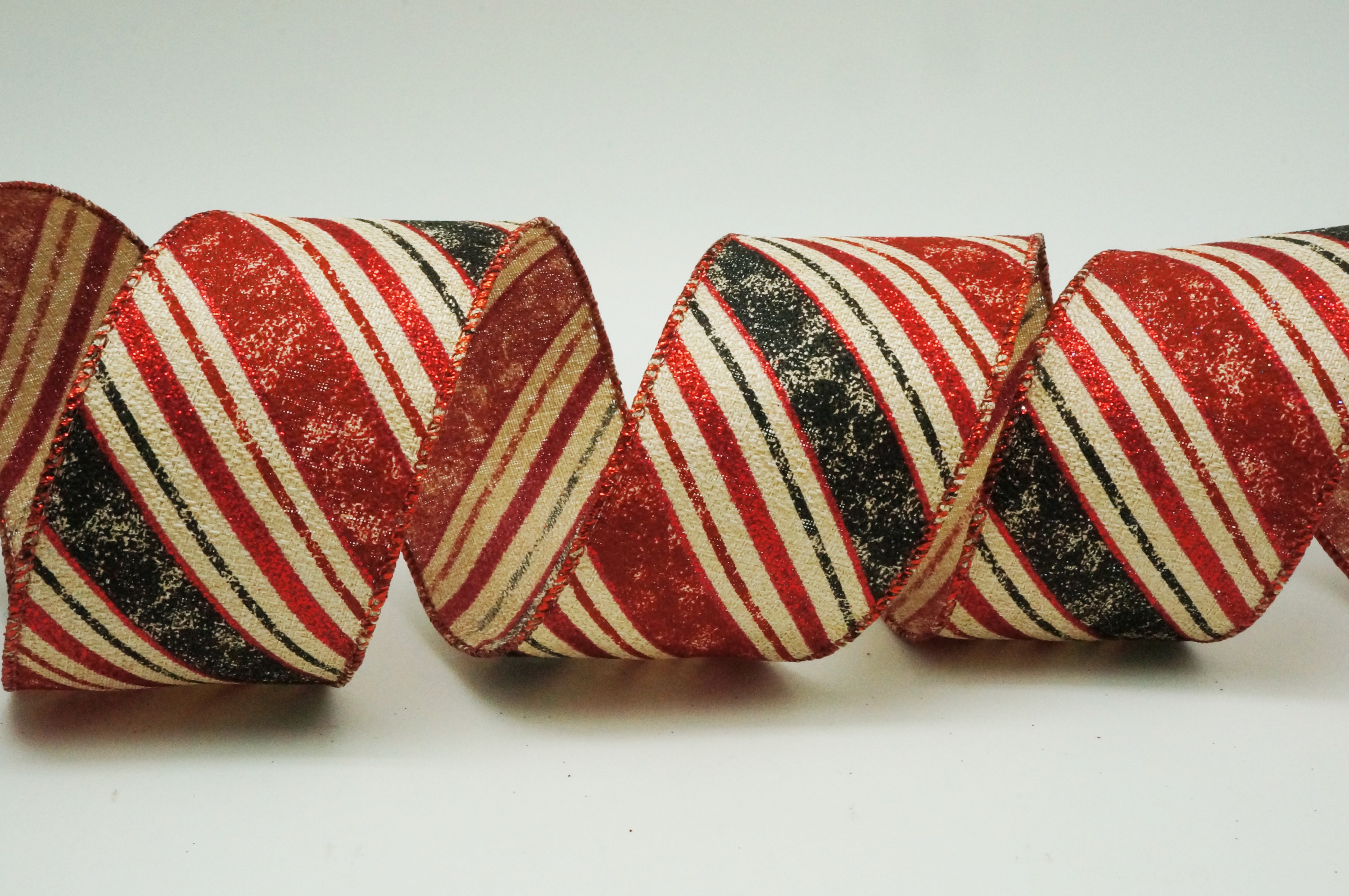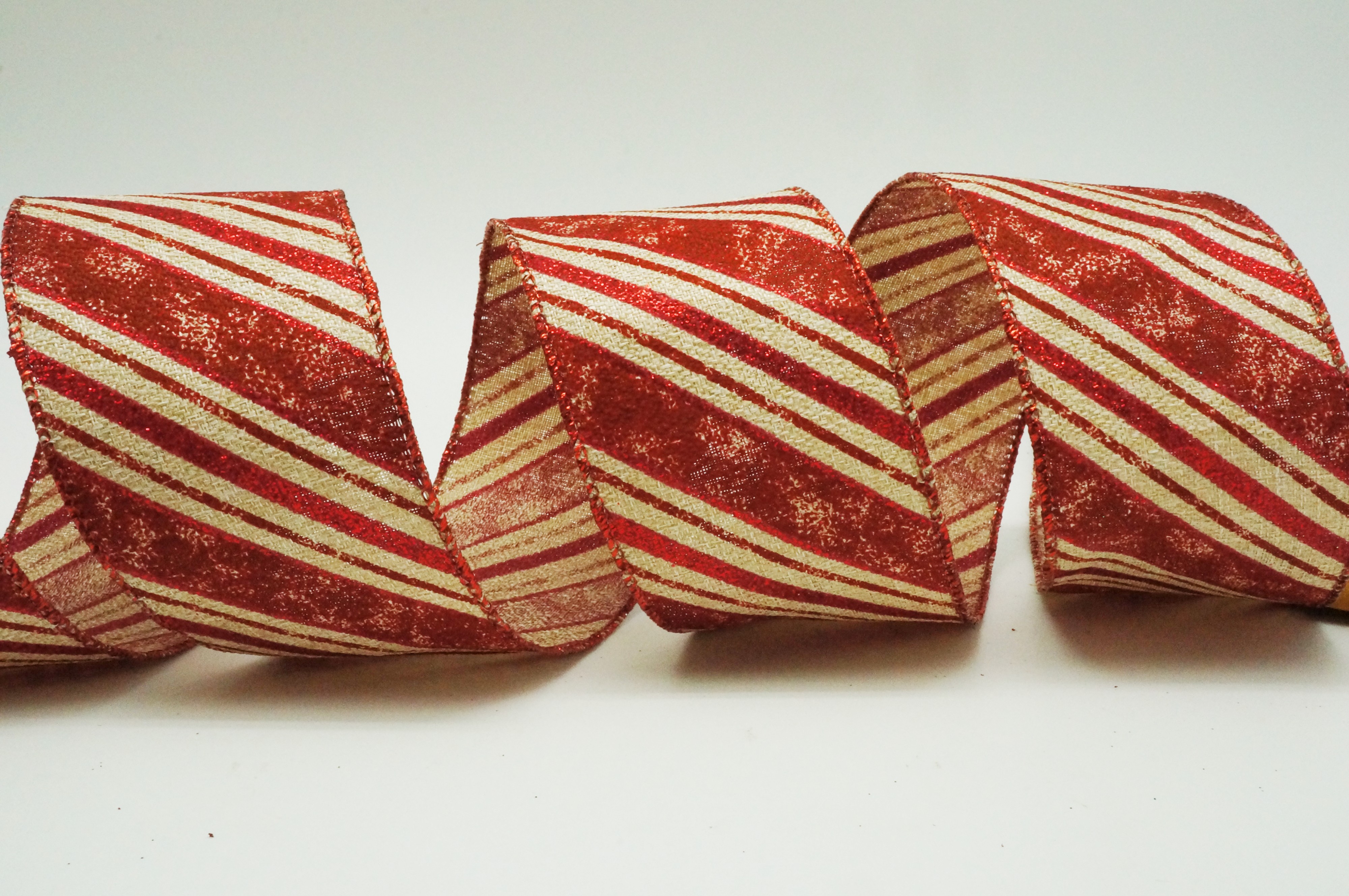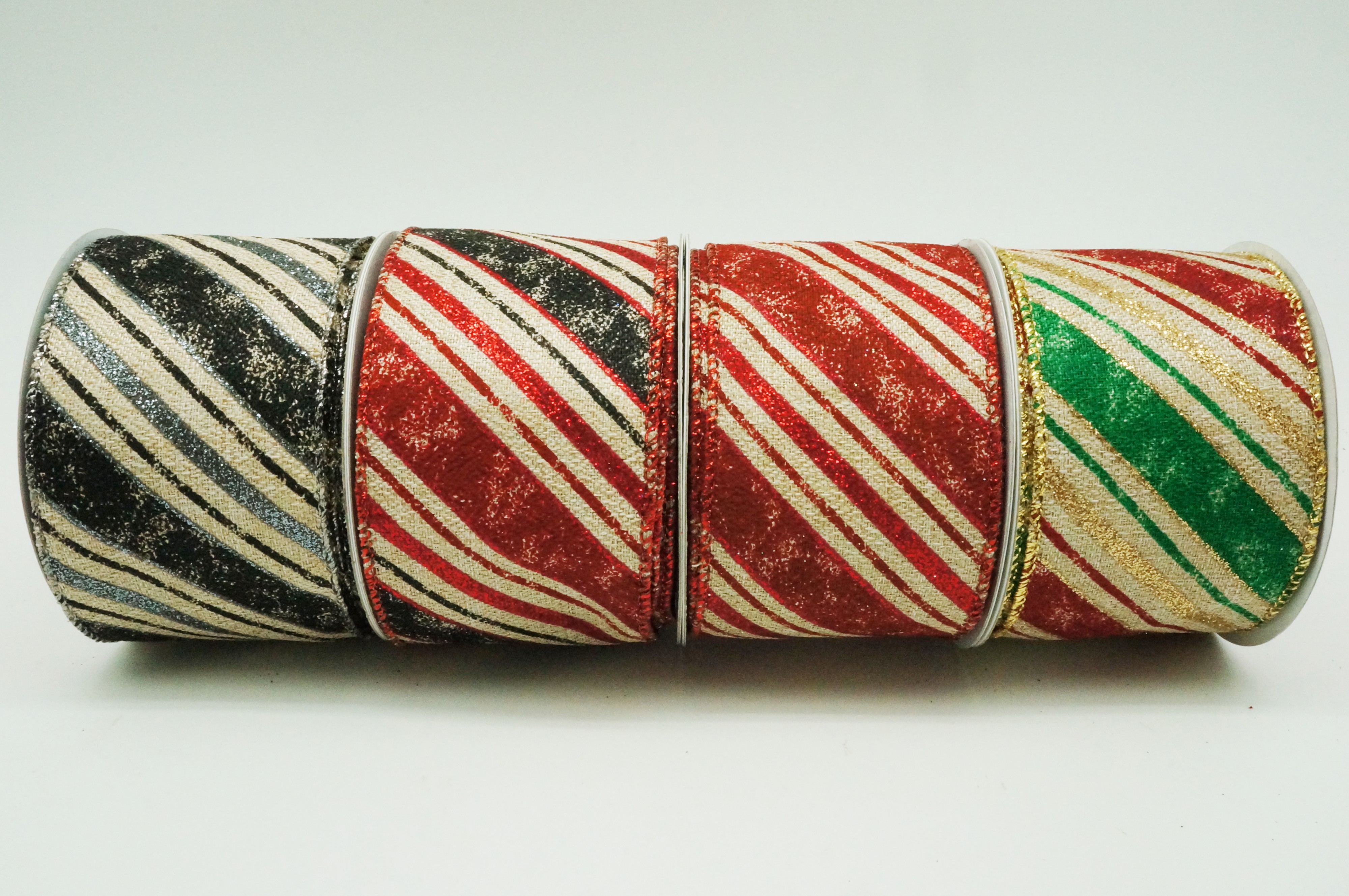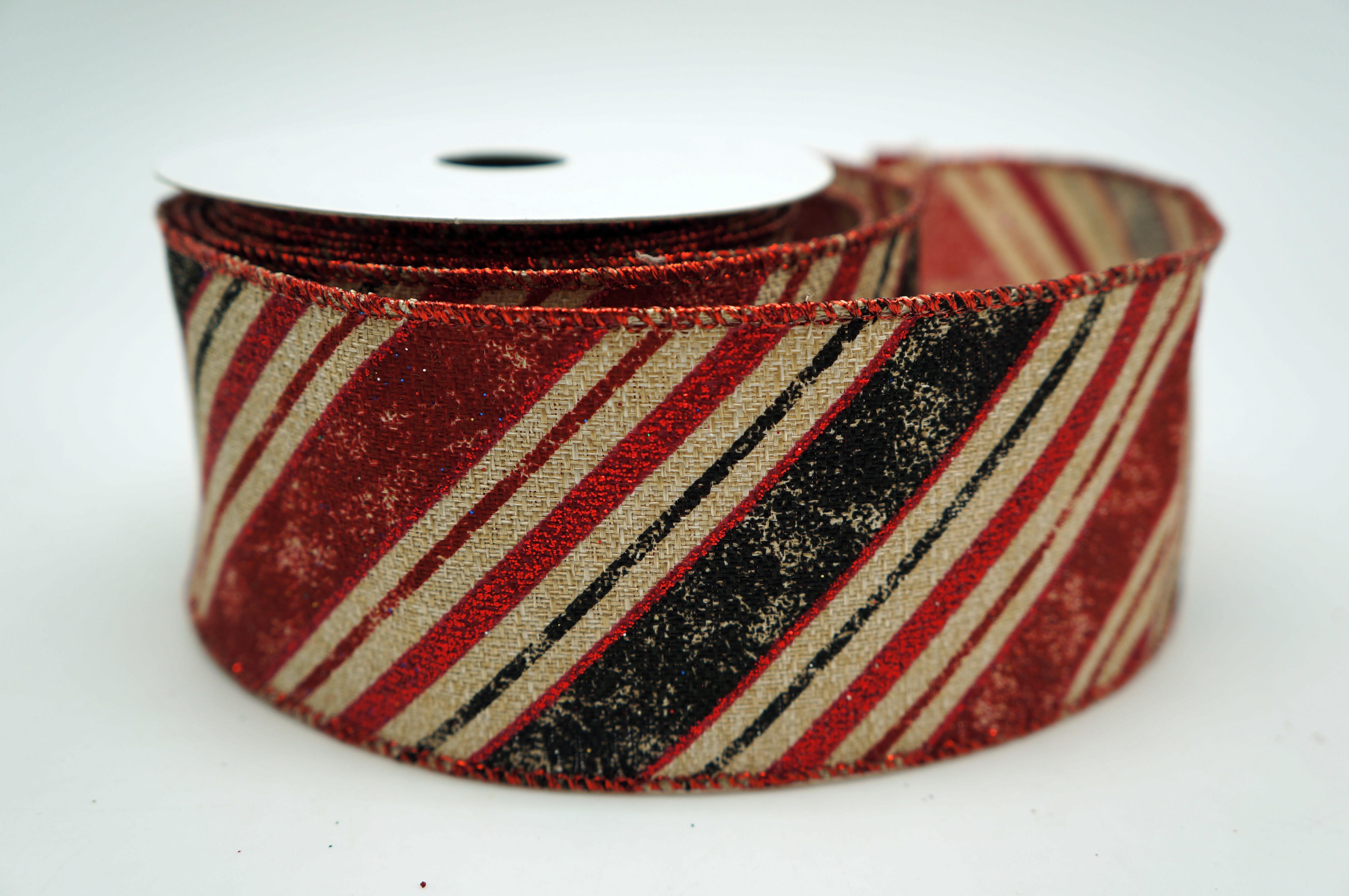 This is a retro style festive ribbon featuring thin and thick slant stripes with a mottled effect. The design is interspersed with glitter stripes and mottled stripes in different thicknesses.

This ribbon series is imitative of the fashion from the past. It comes in 4 color combinations and is available in all widths from 1-1/2 inch up.
Vintage inspired
Free your vintage soul from this modern world, play with your imagination and go wild with our retro style slant stripes ribbon. We carry a vast assortment of festive ribbons that'll spice up your holiday! Come check it out by sending us your inquiry now.
It's an ideal addition to your Christmas tree decorations, bows, wreaths, gift package and so much more!
Features
available in 4 color options
Christmas decorations
Wide applications
Durability
Specification
#KF4477

Fabric type:
300D textured faux burlap
Fiber content:
100% POLYESTER
Size:
INCH
MM
1-1/2"
38mm
2-1/2"
63mm
4"
100mm
Wired:
yes
Selvedge:
cut
Color: 

#3 gold/emerald/dark red on light khaki

#7 red/dark red on light khaki

#8 red/black/dark red on light khaki
#53 dark grey/black on light khaki
Movies





Photo Gallery

Related Products

KF4478

---

This is another retro style Christmas ribbon featuring thin and thick slant stripes with a mottled effect. This design is interspersed with glitter stripes and mottled stripes in different thicknesses on a coarse cotton fabric. This retro ribbon series is imitative of the fashion from the past. It comes in 4 color combinations and is available in all widths from 1-1/2 inch up.

---

KF4472

---

This is a fun retro style holiday ribbon featuring a harlequin check pattern. The harlequin check is printed with a mottled effect on a coarse cotton fabric. This harlequin check ribbon features wired edges finished with matte matching thread to help the ribbon maintain its shape.

---

KF4473

---

This is another fun retro-style holiday ribbon featuring a harlequin check pattern. The harlequin check is printed with a mottled effect on a fine cotton fabric as well as a faux burlap fabric. The harlequin check fabric ribbon features wired edges finished with matte matching thread to help the ribbon maintain its shape.

---

---

Files Download

---

Other News
Applications
Gift wrapping
Christmas decoration
Gift bags
Bows
Craft project
Home décor
Wreath design
Floral design
Food packaging
Toys
Accessories
All decoration needs
Press Release
Newly launched! Send your inquiry now~

Come and check out our new and wide range of ribbons for 2018 Christmas! New designs, new fabrics, new inspirations for all decorating needs!

Read More