Retro Slant Stripes Wired Ribbon
KF6368.KF6369.KF6370
Vintage-inspired slant stripes ribbon will spice up your holiday!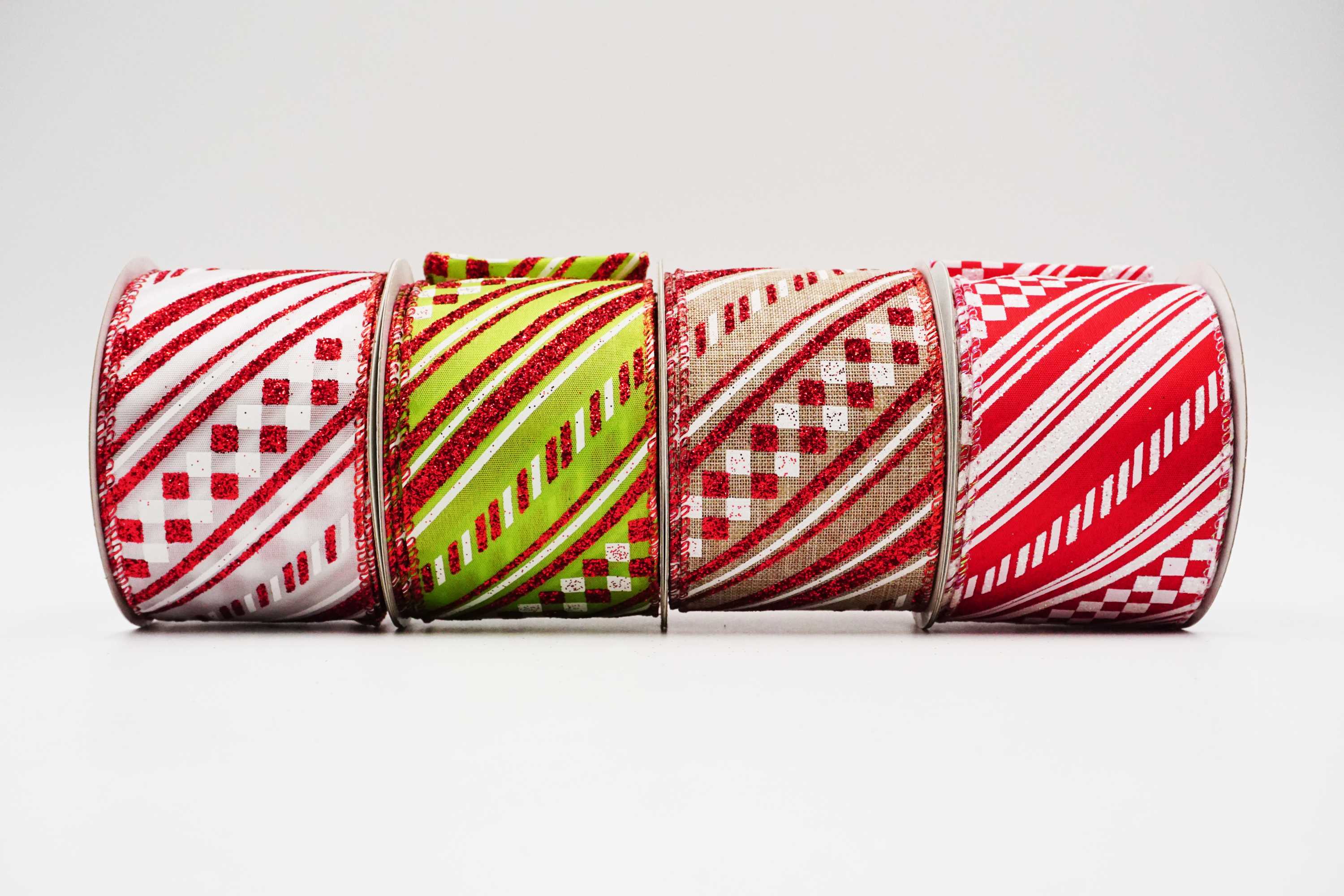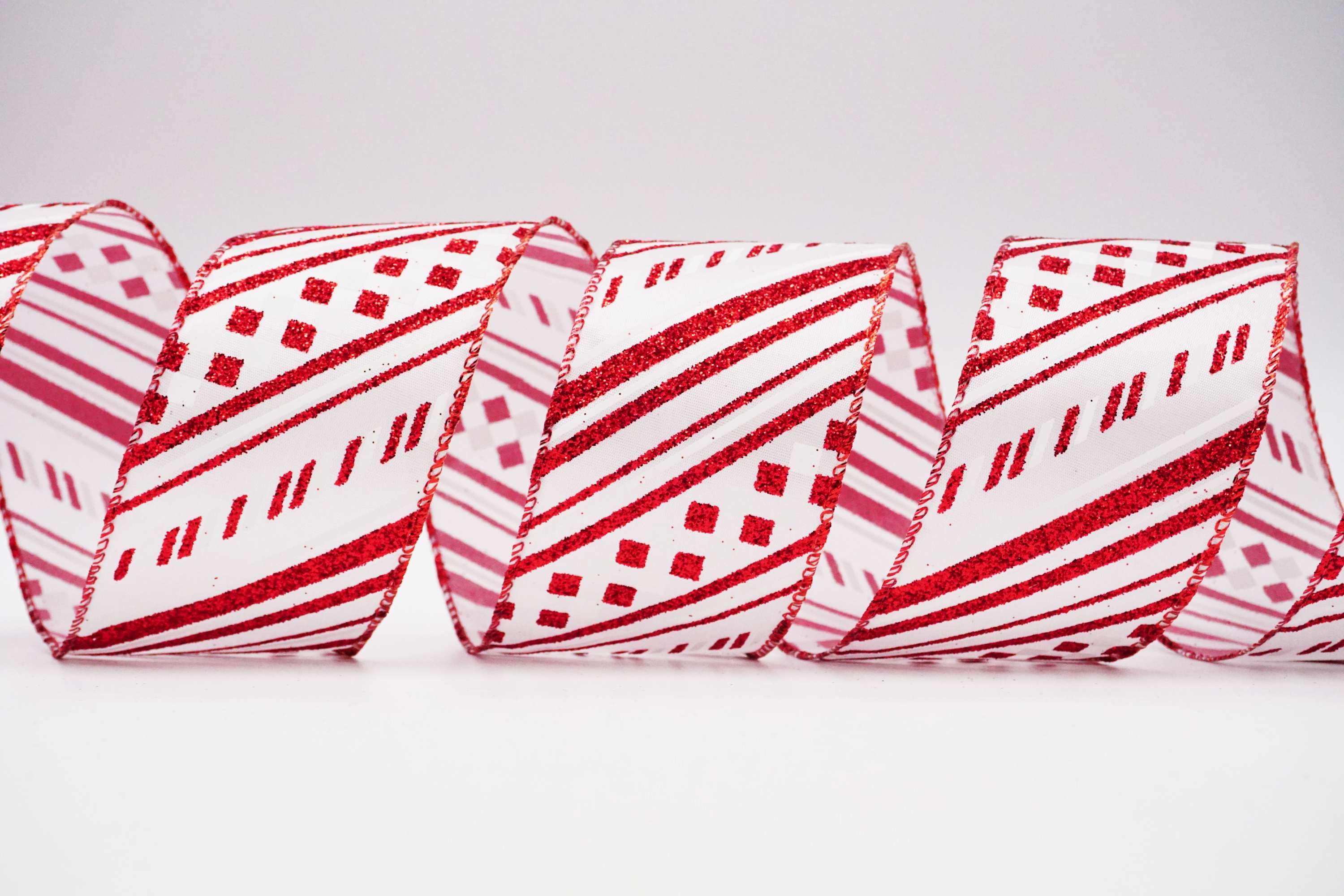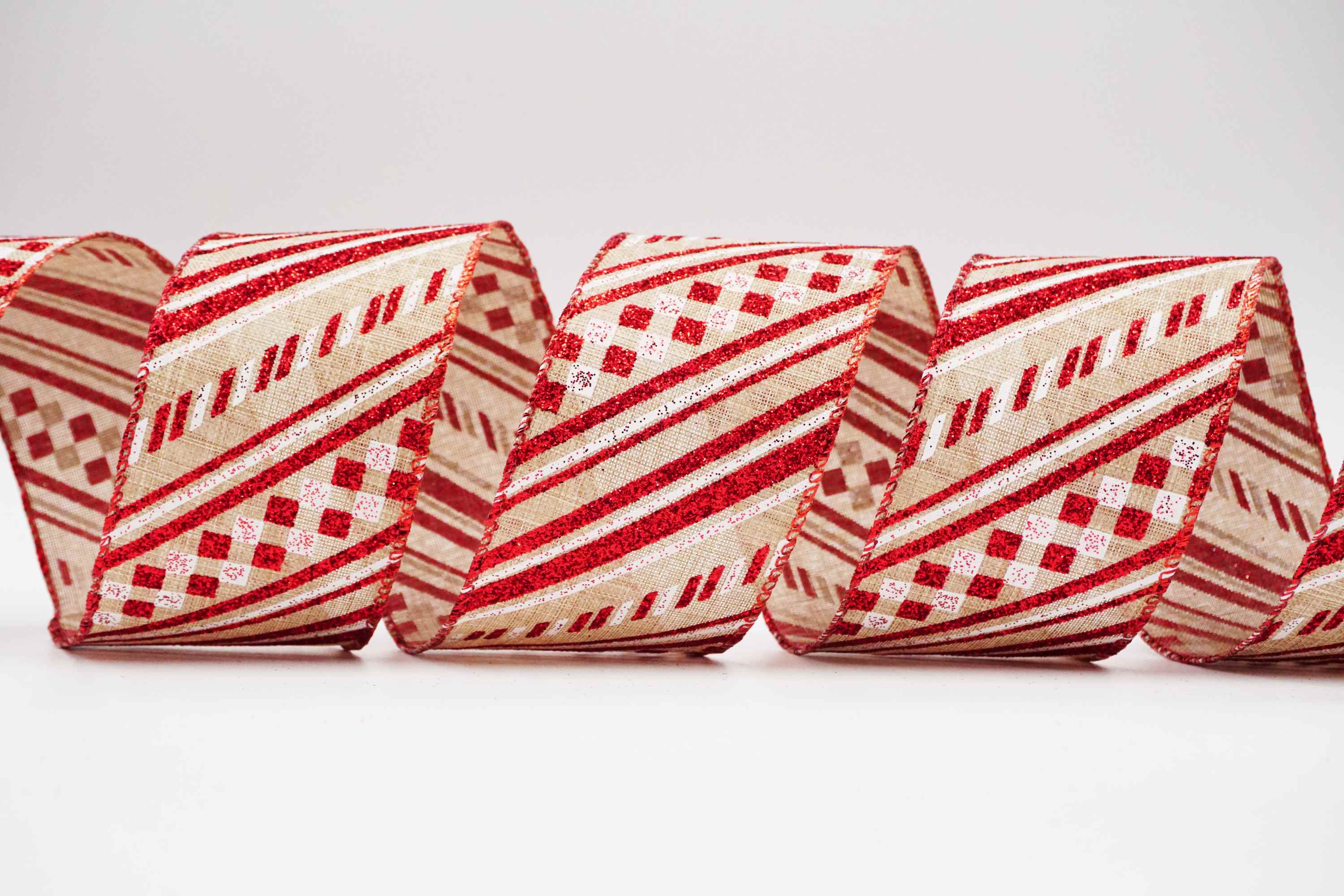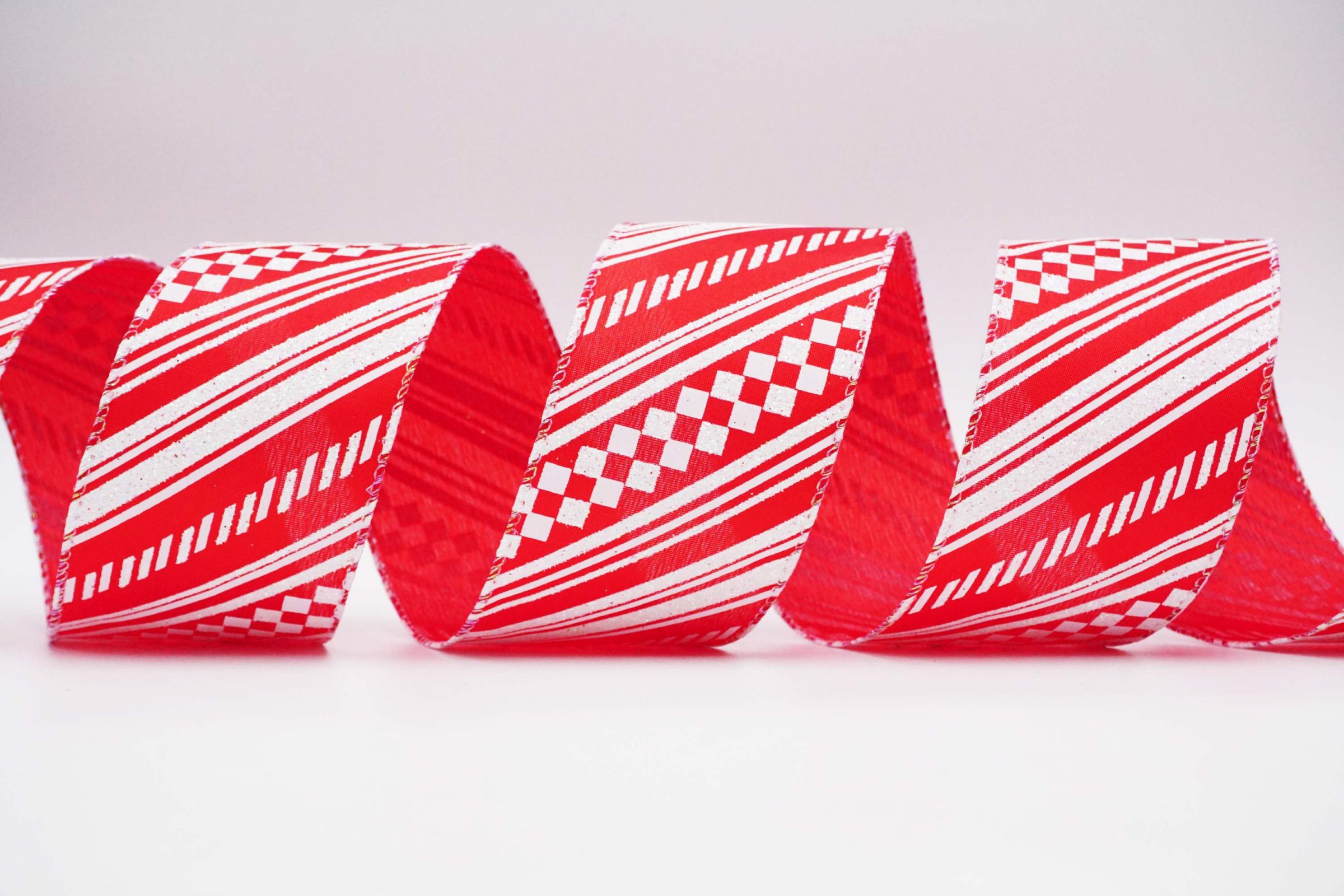 This is a retro-style festive ribbon featuring thin and thick slant stripes with some square patterns. The design is interspersed with glitter stripes in different thicknesses. This retro ribbon series is imitative of the fashion from the past. It comes in 4 colors combinations and is available in all widths from 1-1/2 inch up.

Enhance your packaging and décor with an ultra-sparkly striped wired ribbon. This ribbon is 2-1/2 wide and features bold diagonal stripes along one side of the ribbon. It is crisp to the touch and finished with wired edges, maintain shape with metallic thread.
Holiday ribbon is ideal for gift-giving, and crafts.
It has wired edges finished with metallic threading which makes forming bows and loops a breeze. This ribbon is perfect for special occasions such as holidays, weddings, and anniversaries.
Use it to embellish gift baskets, bags, and boxes, decorate home furnishings, and more.
Decorating
It's an ideal addition to your Christmas decorations, bows, wreaths, gift package, craft projects, and more!
Retro Slant Stripes Wired Ribbon_KF6368GR-1 & KF6368GR-15
Retro Slant Stripes Wired Ribbon_KF6369GR-13 & KF6370GN-7
More to find below photo booth!
Features
Christmas decorations
Wide applications
Durable & sturdy
Specification
# KF6368

Fabric type:
Thick plain-woven fabric
Fiber content:
100% Polyester
Size:
INCH
MM
2 1/2"
63mm
Wired:
yes
Edge:
cut & merrow
Color:
Red/Green
# KF6369

Fabric type:

Thick plain-woven fabric

Fiber content:

100% Polyester

Size:
INCH
MM
2 1/2"
63mm
Wired:
yes
Edge:
cut & merrow
Color:

Natural
# KF6370

Fabric type:
Faux burlap
Fiber content:
100% Polyester
Size:
INCH
MM
2 1/2"
63mm
Wired:
yes
Edge:
cut & merrow
Color:

Red
Photo Gallery

Files Download

---
Applications
Gift wrapping
Christmas decoration
Holiday decoration
Fall season decoration
Gift bags
Bows
Craft project
Home décor
Wreath design
Floral design
Accessories
All decoration needs
Press Release
Coming soon! Click and download the newest E catalog!

Come and check out our new and wide range of ribbons for 2022 Spring season! New designs, new fabrics, new inspirations for all decorating needs!

Read More