SNOWMAN HAS FRIENDS
KF6086.KF6180~KF6183
Faux burlap fabric ribbon with lots of snowman print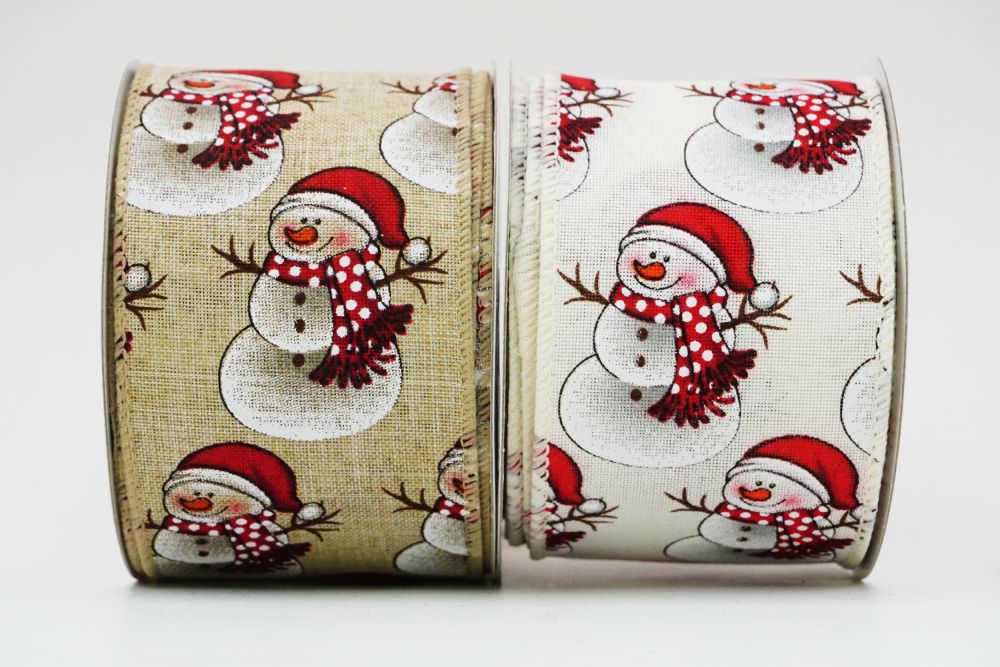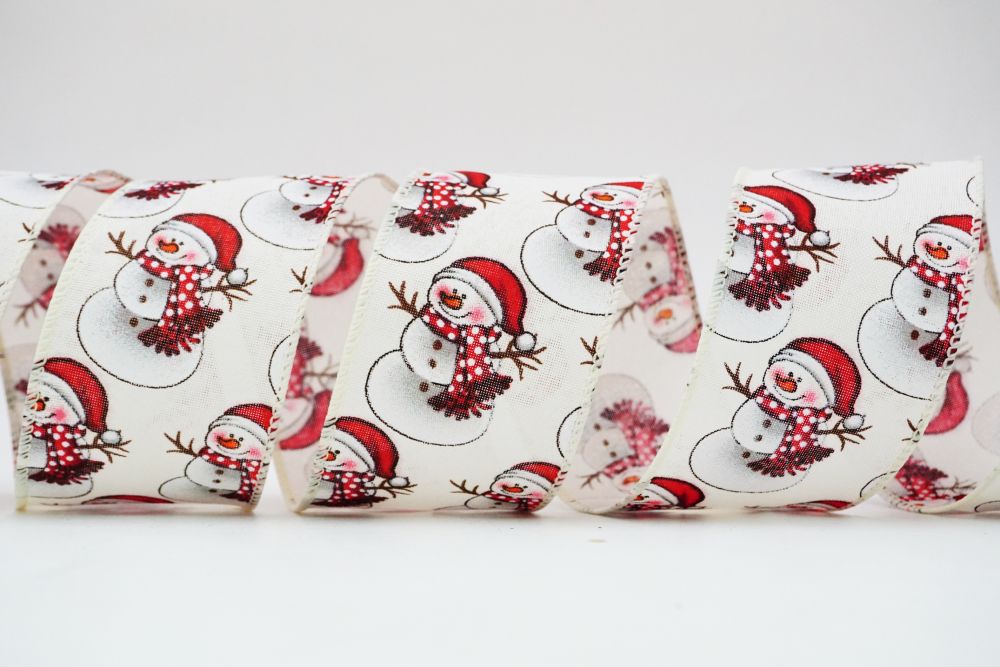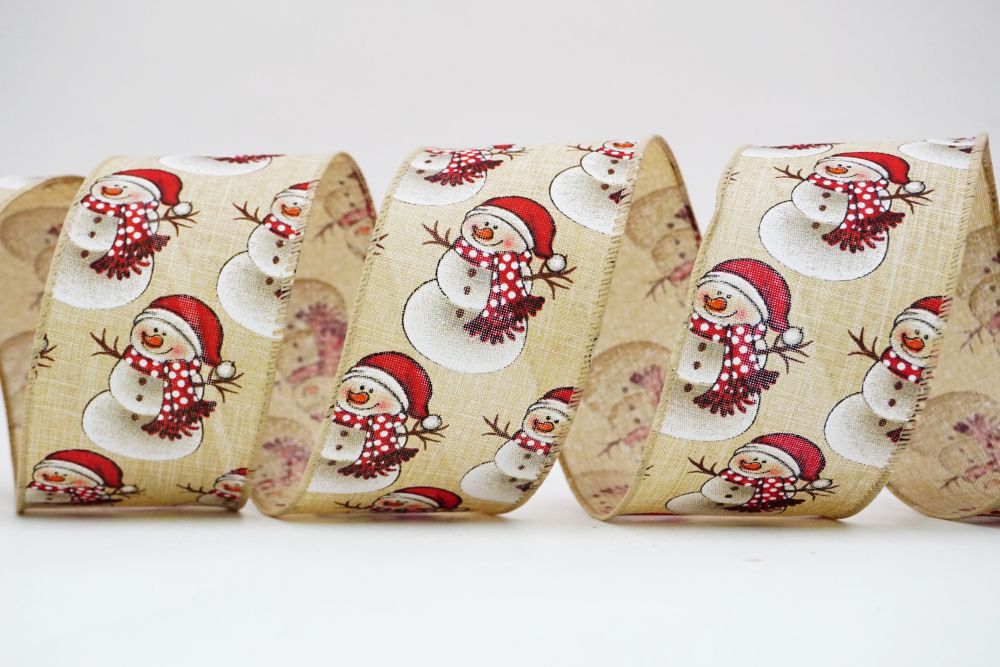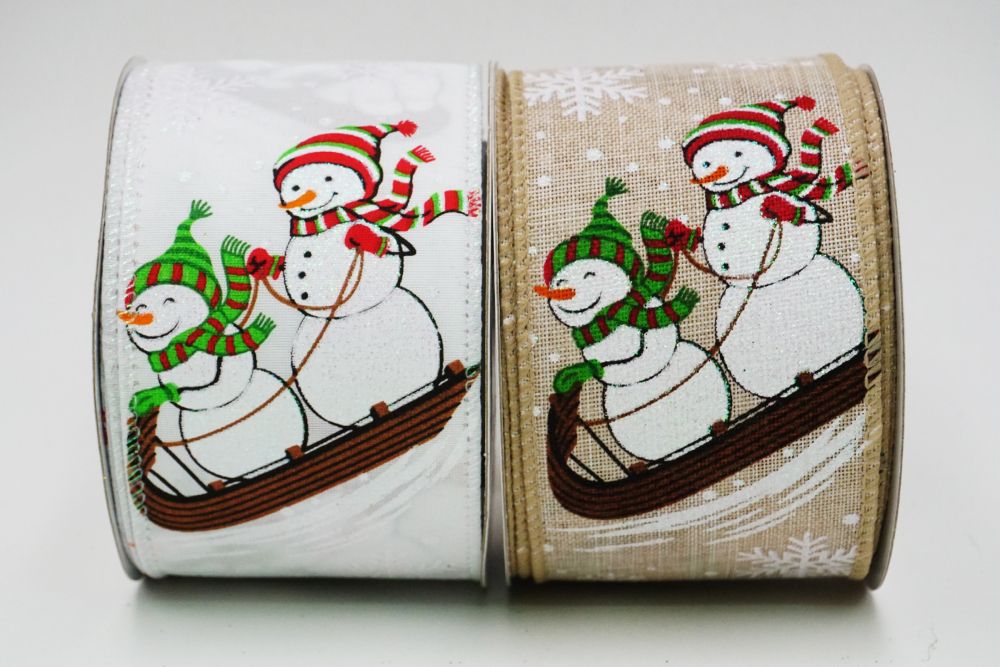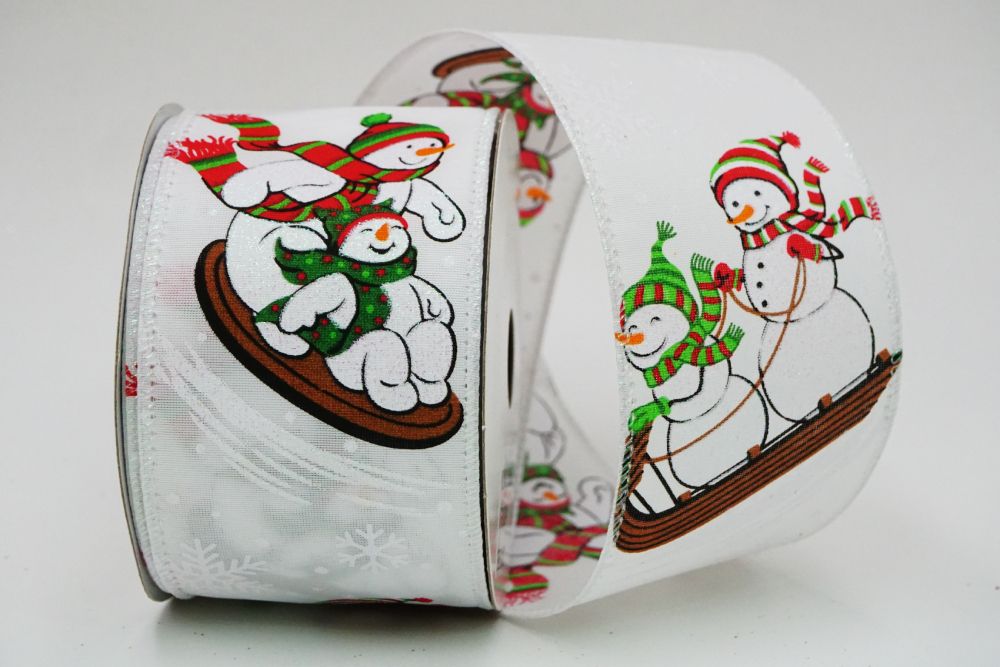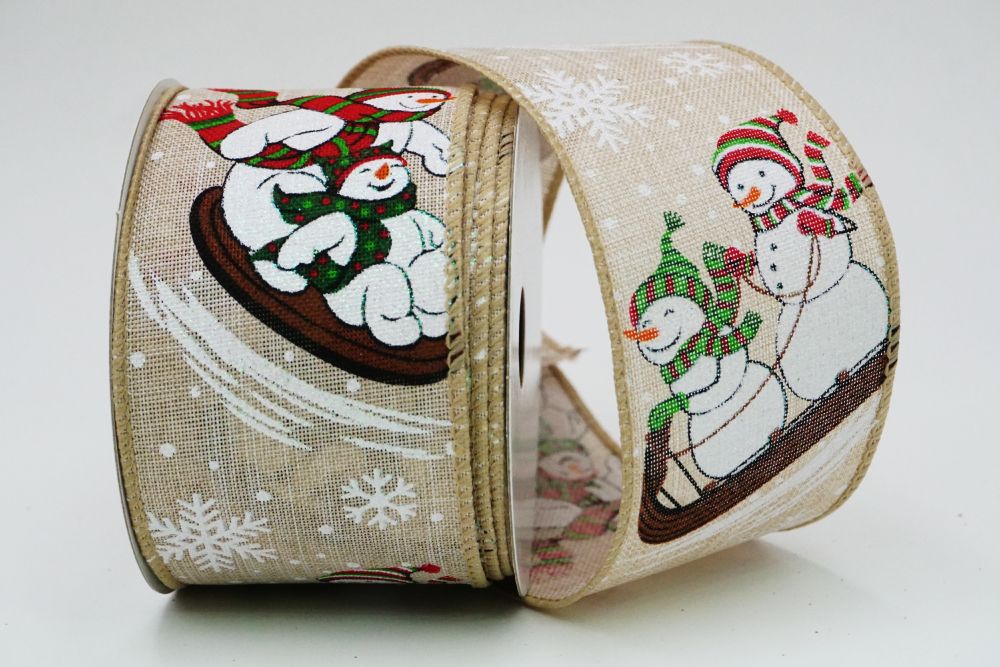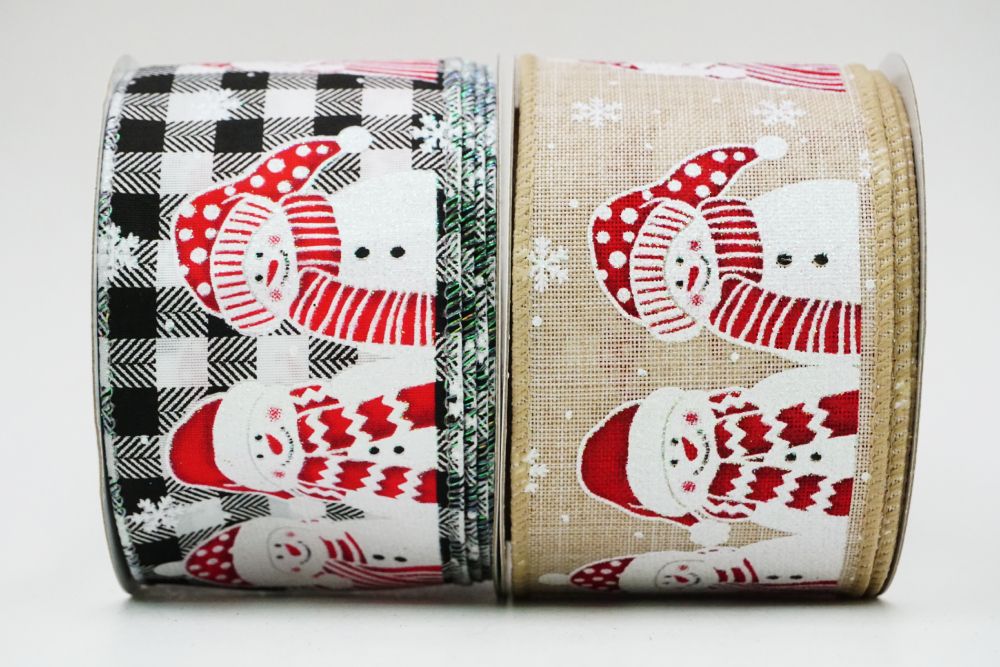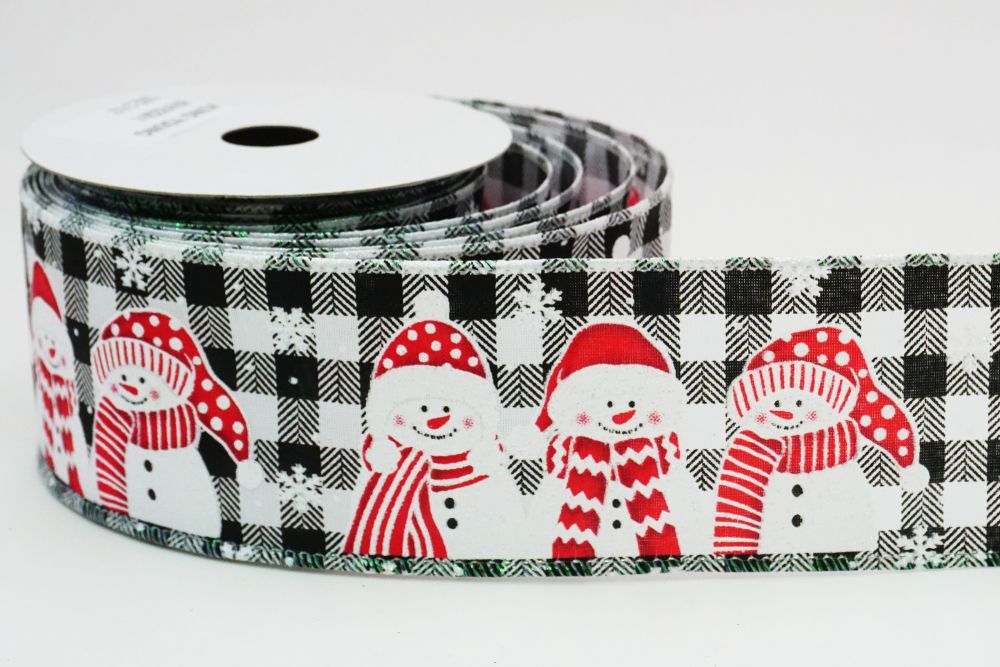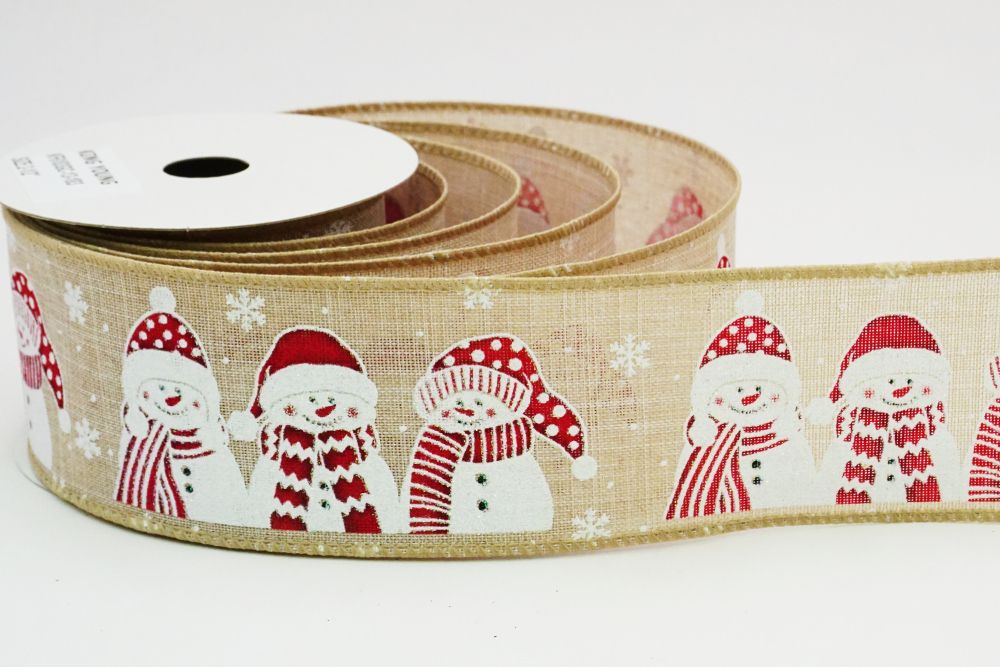 Why do we need friends if we can build a snowman? In our cognition, snowmen are built for joy reasons; it is always build with a cute smile and carrot nose. But do you ever know, the snowman was built to defense from enemy in the old eras? Isn't that interested to find more fun-fact toward Christmas!
Snowy day often relate to snowmen and skating! Come pick up series of snowmen ribbons from here.
All Snowman Ribbons
The cut-edged is sewn with iron-wire to increase the variability and wrapping with color threads to protect the ribbon. Size is usually with 2.5 inches width, going with three or more fabrics, including thick taffeta, cotton fabrics, faux burlap. The design are printed with three main colors of Christmas, which are green, red, white also add on glitter to present a glance of snowy weather.
KF6086GC-2-2_SNOWMAN HAS FRIENDS RIBBON_ivory

KF6086GC-13-183_SNOWMAN HAS FRIENDS RIBBON_natural
KF6180GN-1_SNOWMAN HAS FRIENDS RIBBON_white
KF6181GC-13-183_SNOWMAN HAS FRIENDS RIBBON_natural
KF6182GN-1_SNOWMAN HAS FRIENDS RIBBON_black/white check
KF6183GC-13-183_SNOWMAN HAS FRIENDS RIBBON_natural
Features
Christmas decorations
Wide applications
Durable & sturdy
Specification
# KF6086GC-2-2

Fabric type:
faux burlap
Fiber content:
100% Polyester
Size:
INCH
MM
1 1/2"
38mm
2 1/2"
63mm
4"
100mm
Wired:
yes
Edge:
cut & merrow
Color:
red/white/brown on ivory
# KF6086GC-13-183

Fabric type:
faux burlap
Fiber content:
100% Polyester
Size:
INCH
MM
1 1/2"
38mm
2 1/2"
63mm
4"
100mm
Wired:
yes
Edge:
cut & merrow
Color:
red/white/brown on natural
# KF6180GN-1

Fabric type:
flat velvet
Fiber content:
100% POLYESTER
Size:
INCH
MM
2 1/2"
63mm
Wired:
yes
Edge:
cut & merrow
Color:
red/green/brown/iridescent on white
# KF6181GC-13-183

Fabric type:
faux burlap
Fiber content:
100% Polyester
Size:
INCH
MM
2 1/2"
63mm
Wired:
yes
Edge:
cut & merrow
Color:
red/green/brown/iridescent white on natural
# KF6182GN-1

Fabric type:
flat velvet
Fiber content:
100% Polyester
Size:
INCH
MM
2 1/2"
63mm
Wired:
yes
Edge:
cut & merrow
Color:
red/white/black on white
# KF6183GC-13-183

Fabric type:
faux burlap
Fiber content:
100% Polyester
Size:
INCH
MM
2 1/2"
63mm
Wired:
yes
Edge:
cut & merrow
Color:
red/white/black on natural
Photo Gallery

Related Products

KF6041

---

Sheer texture coming with see through appearance, printed with white and shine glitter snowmen and snowflakes. The realistic design is like snowmen built from the purity snow, snowflakes falling from the sky. Like you could hear kids' laughter surrounding, building snowmen and having snow flights!

---

---

Files Download

---
Applications
Gift wrapping
Christmas decoration
Gift bags
Bows
Craft project
Home décor
Wreath design
Floral design
Accessories
All decoration needs
Press Release
Newly launched! Send your inquiry now~

Come and check out our new and wide range of ribbons for 2020 Christmas! New designs, new fabrics, new inspirations for all decorating needs!

Read More