Snowflake Pattern Wired Ribbon
KF6362, KF6367~KF6379
Begin doing what you want to do now. We are not living in eternity. We have only this moment, sparkling like a star in our hand and melting like a snowflake. Let us use it before it is too late.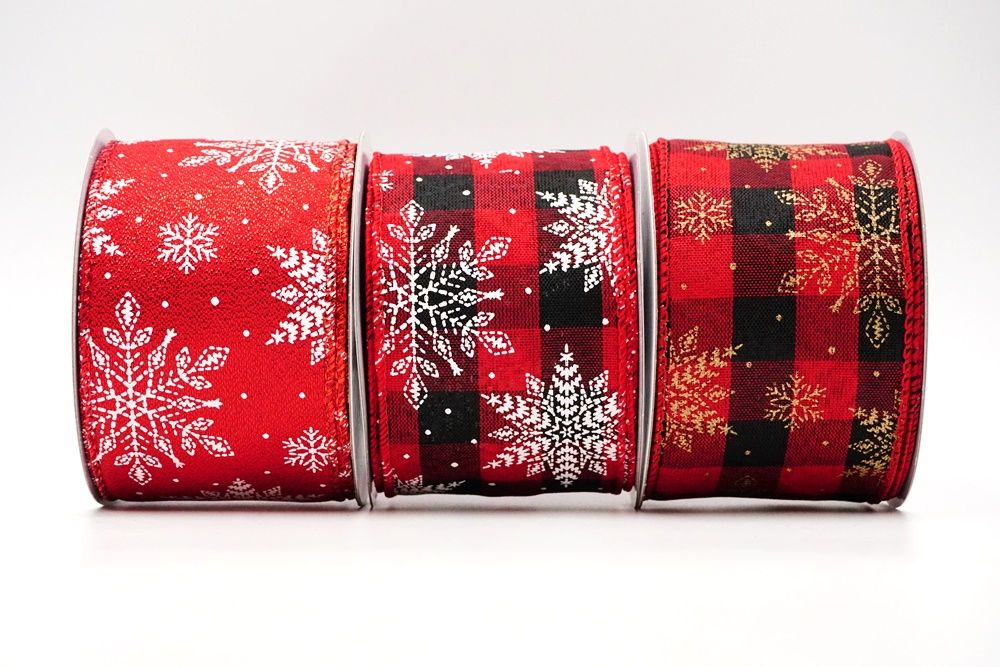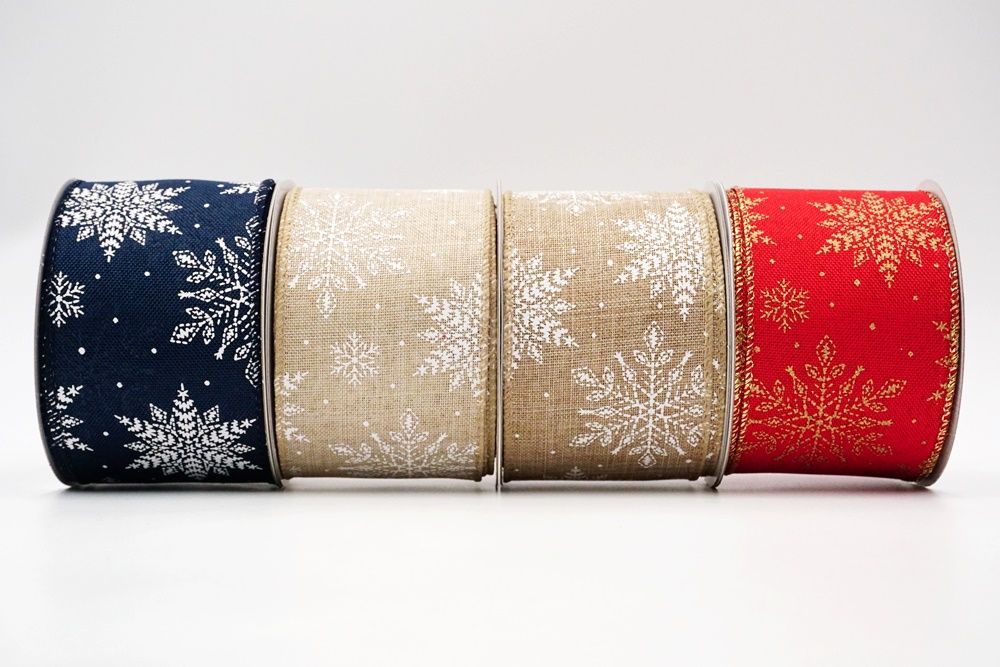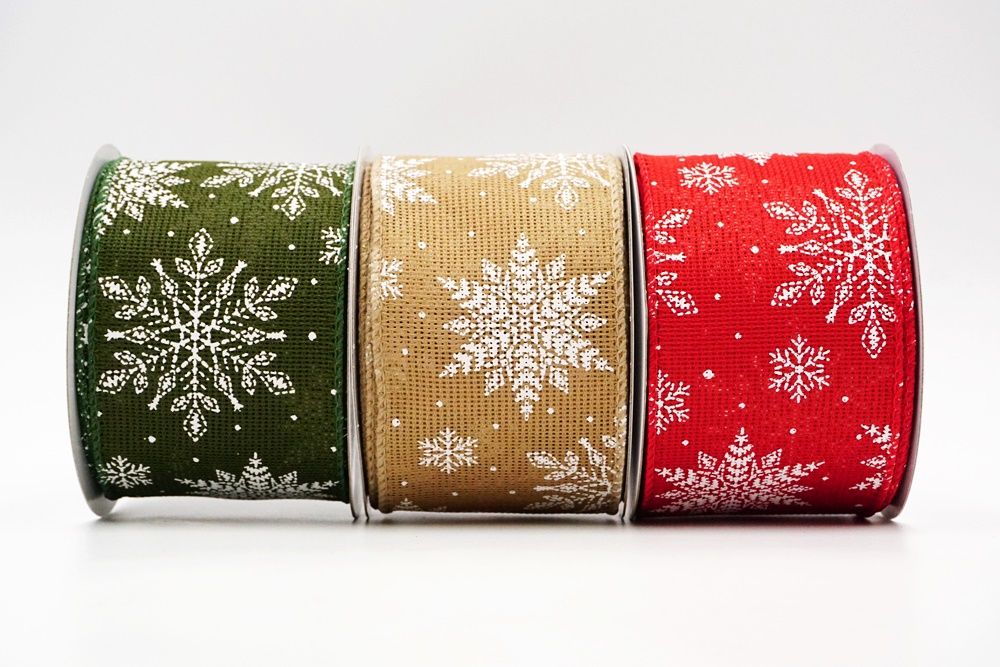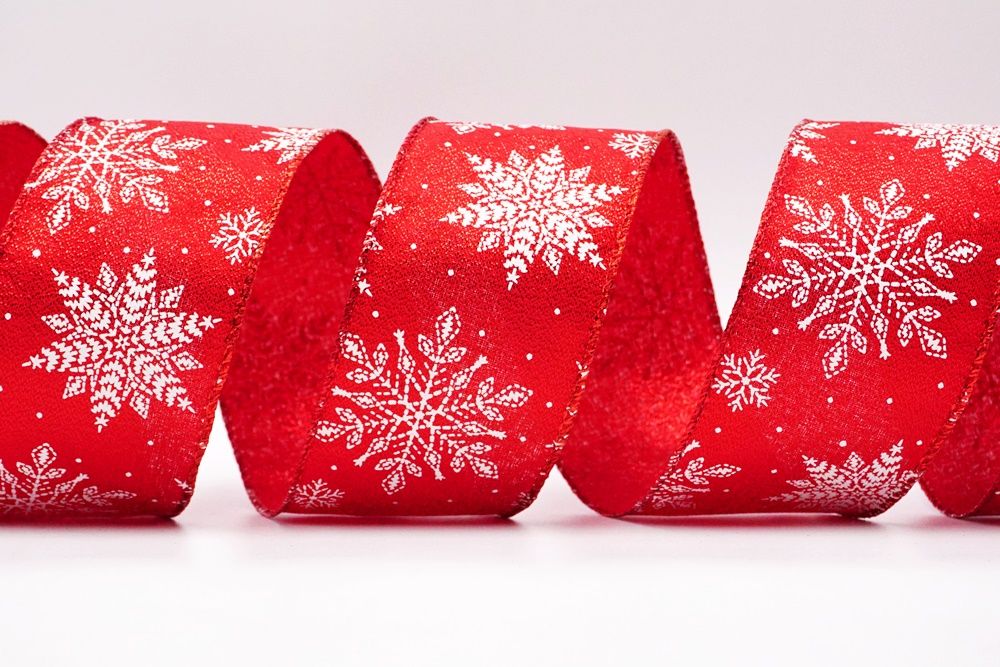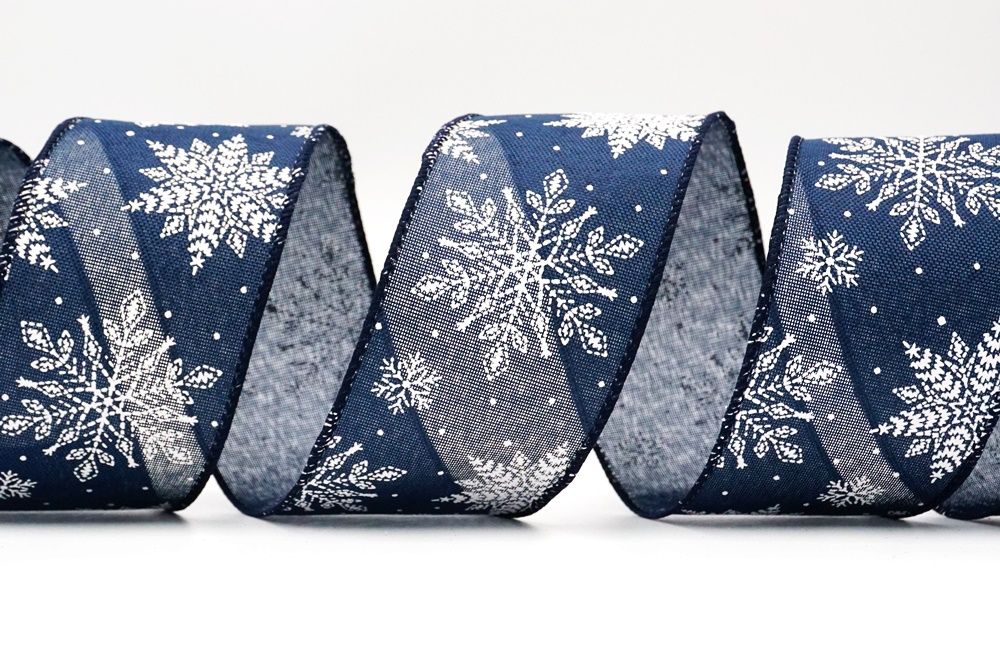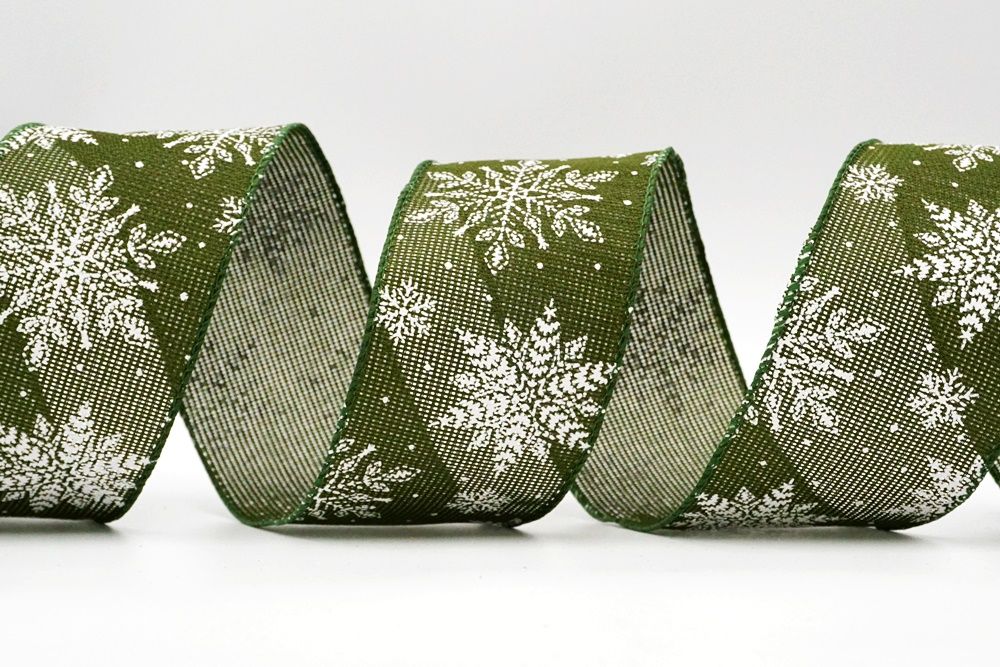 It's isn't too late to use this series of ribbons to decorate your house in winter. This series of ribbons feature a variety of snowflakes on it because every snowflake is unique, so do you. This series of ribbons share the same printing of the Christmas snowflakes embellished design but on different fabrics. This ribbon width comes in 2-1/2 inches only and has a variety of colors options. Each of them has a different combination of pattern color and background color, and their edges are all cut and wired to maintain their shape while making decorations.

Snowflakes have been regarded as a symbol of winter, and it is more than appropriate for Christmas decoration.
What does a snowflake symbolize?
Snowflakes are delicate and short-lived, and can, therefore, represent fragility and the fleeting nature of life. When we see snow falling from the sky, we are instantly reminded of the winter holidays. In modern times, the snowflake is a symbol of Christmas and Christ's birth.
Use this ribbon to add some Christmas ambiance to our home! Not only that, but we can also use it to wrap gifts, decorate the yard, and it's also perfect for crafts, floral displays, etc.
Snowflake Pattern Wired Ribbon is printed on three different fabric bases, satin, faux burlap, and thick satin. Snowflake Pattern Wired Ribbon comes in ten color sets, but size 2.5 inches only.
Decorating
Wired ribbons are good for shaping, making bows, wrapping gifts, or decoration!
Snowflake Pattern Wired Ribbon_KF6362GR-7/KF6367GC-7-7
Snowflake Pattern Wired Ribbon_KF6377GC-7-7/KF6378G-7
Snowflake Pattern Wired Ribbon_KF6378GC-4-4/KF6378GC-13-183
Snowflake Pattern Wired Ribbon_KF6378GC-14-183/KF6379GC-3-800
Snowflake Pattern Wired Ribbon_KF6379GC-7-7/KF6379GC-13-183
Features
Christmas decorations
Wide applications
Durable & sturdy
Specification
# KF6362

Fabric type:
woven
Fiber content:
80%polyester 20metallic
Size:
INCH
MM
2 1/2"
63mm
Wired:
yes
Edge:
cut & merrow
Color:
Red/Gold snowflakes
# KF6367

Fabric type:
grid fabric
Fiber content:
50%polyester 50%CD
Size:
INCH
MM
2 1/2"
63mm
Wired:
yes
Edge:
cut & merrow
Color:

Red /Black

Gold snowflakes
# KF6377

Fabric type:

grid fabric

Fiber content:

50%polyester 50%CD

Size:
INCH
MM
2 1/2"
63mm
Wired:
yes
Edge:
cut & merrow
Color:

Red
White snowflakes
# KF6378

Fabric type:

plain weave

Fiber content:

50%polyester 50%CD

Size:
INCH
MM
2 1/2"
63mm
Wired:
yes
Edge:
cut & merrow
Color:
Red / Blue / Kahki /I

vory
# KF6379

Fabric type:
woven
Fiber content:

100%polyester

Size:
INCH
MM
2 1/2"
63mm
Wired:
yes
Edge:
cut & merrow
Color:

Red / Green /Kahki
Photo Gallery

Related Products

---

Files Download

---
Applications
Gift wrapping
Christmas decoration
Holiday decoration
Fall season decoration
Gift bags
Bows
Craft project
Home décor
Wreath design
Floral design
Accessories
All decoration needs
Press Release
Coming soon! Click and download the newest E catalog!

Come and check out our new and wide range of ribbons for 2022 Spring season! New designs, new fabrics, new inspirations for all decorating needs!

Read More