Snowflakes Ribbon
KF6516,KF6518,KF6561,KF6637,KF6639,KF6733.KF6734.KF6735.KF6537
Snowflakes ribbons for Christmas Holiday decorations, winter household setting, and snowflake lovers' usual use of applications.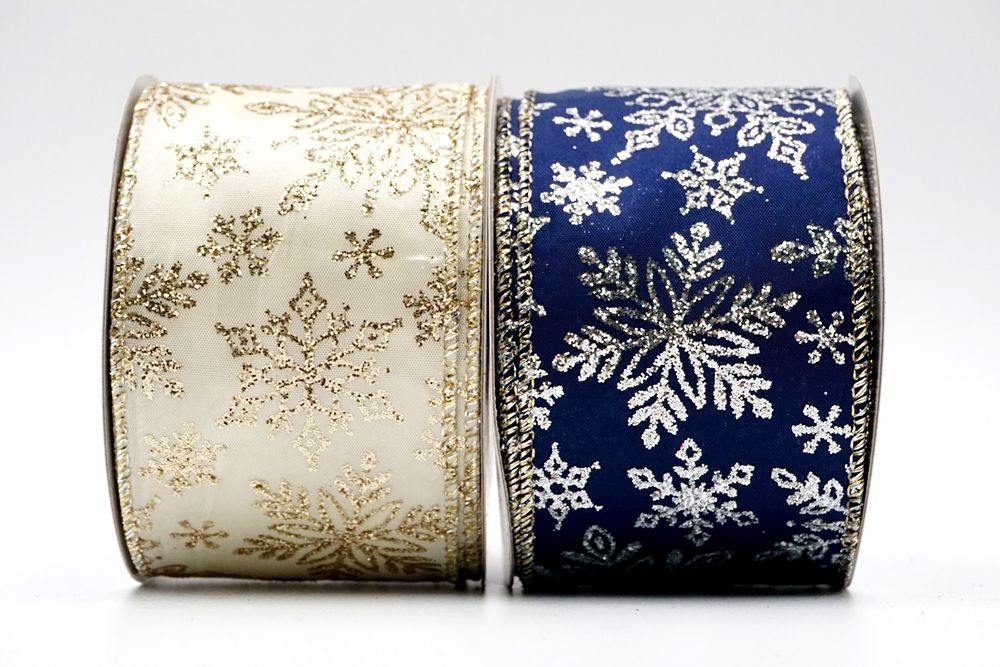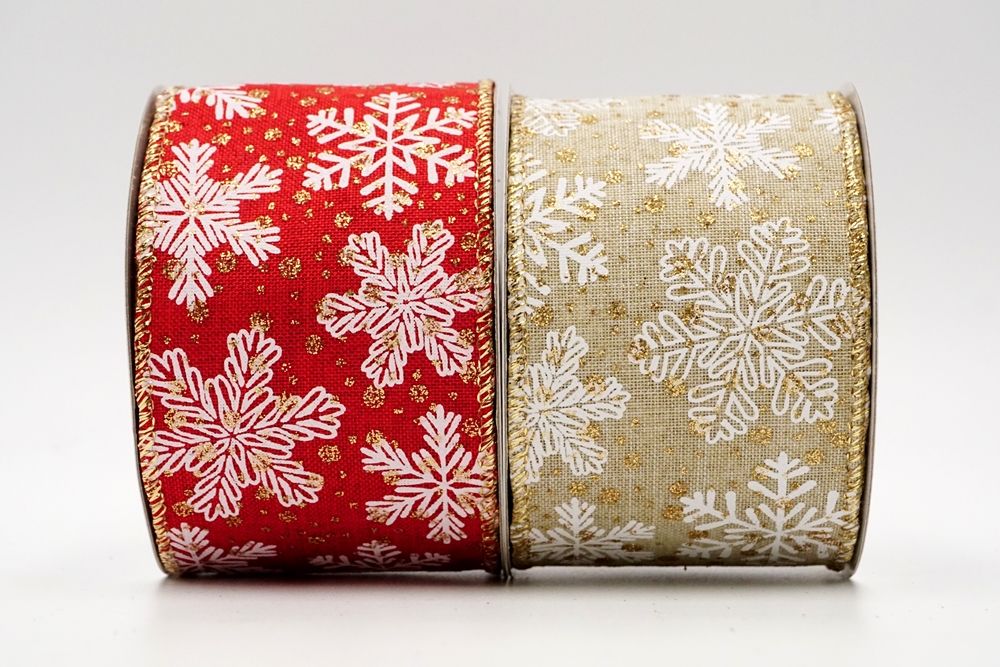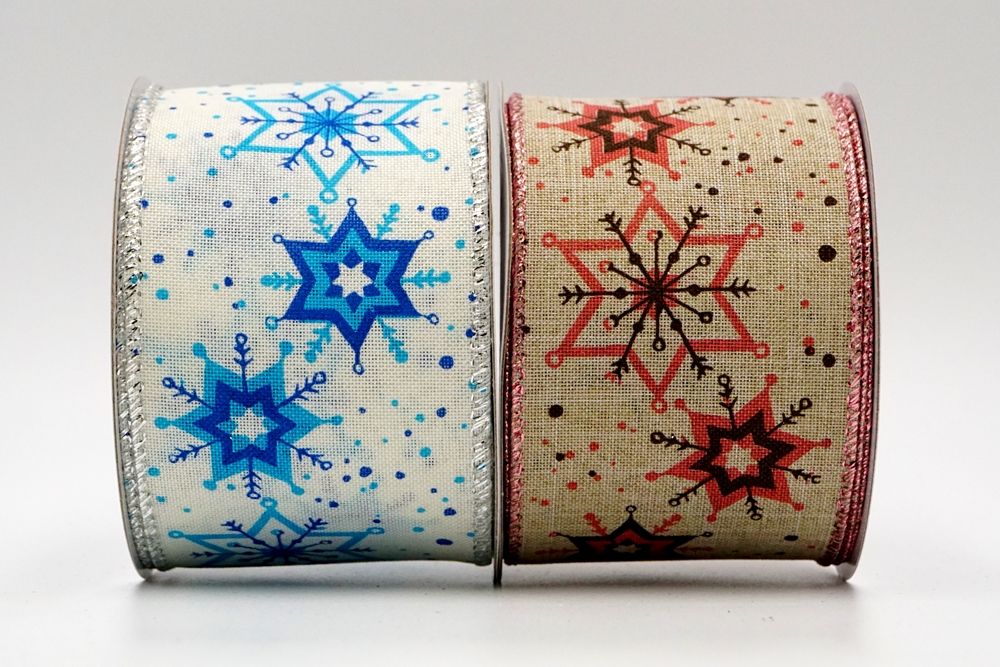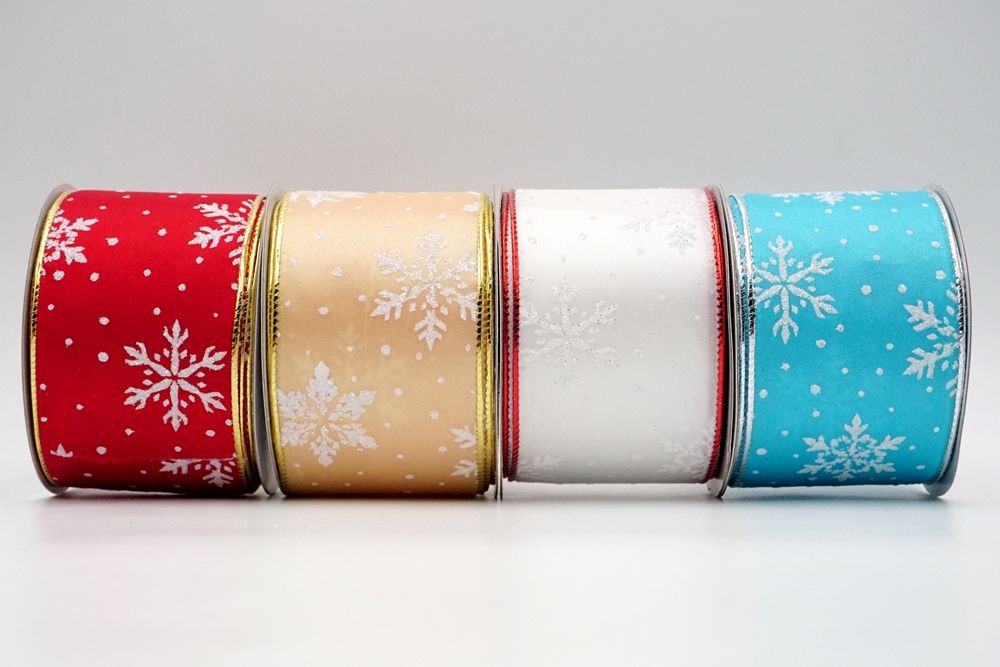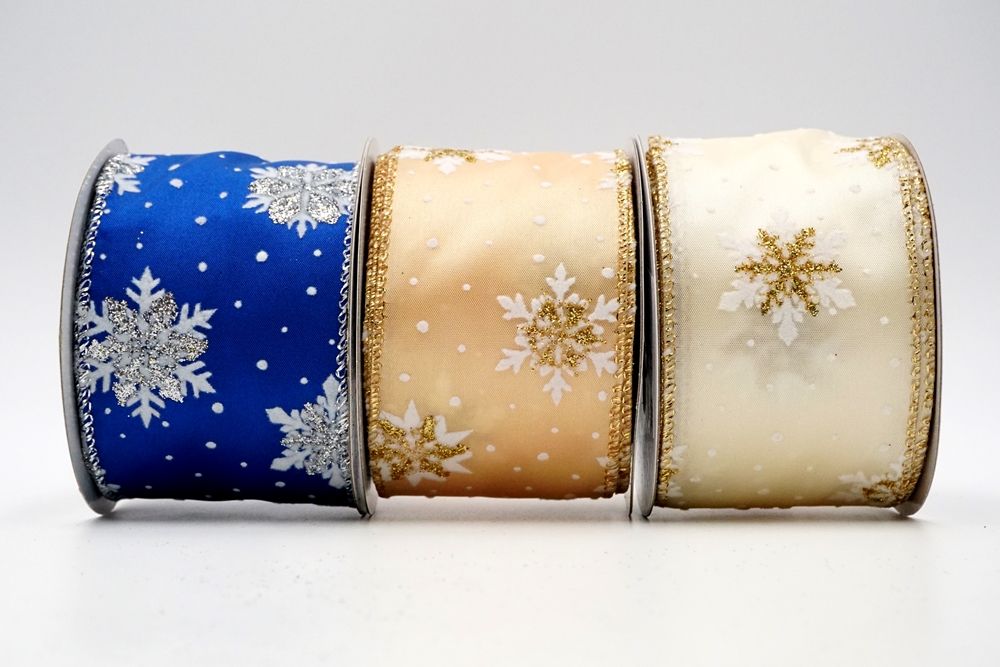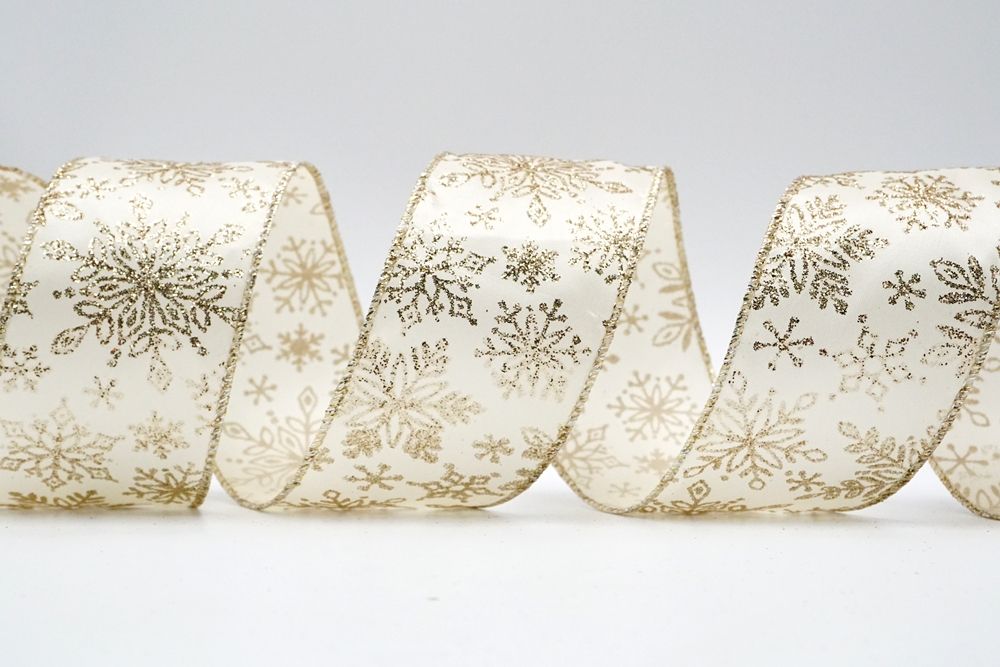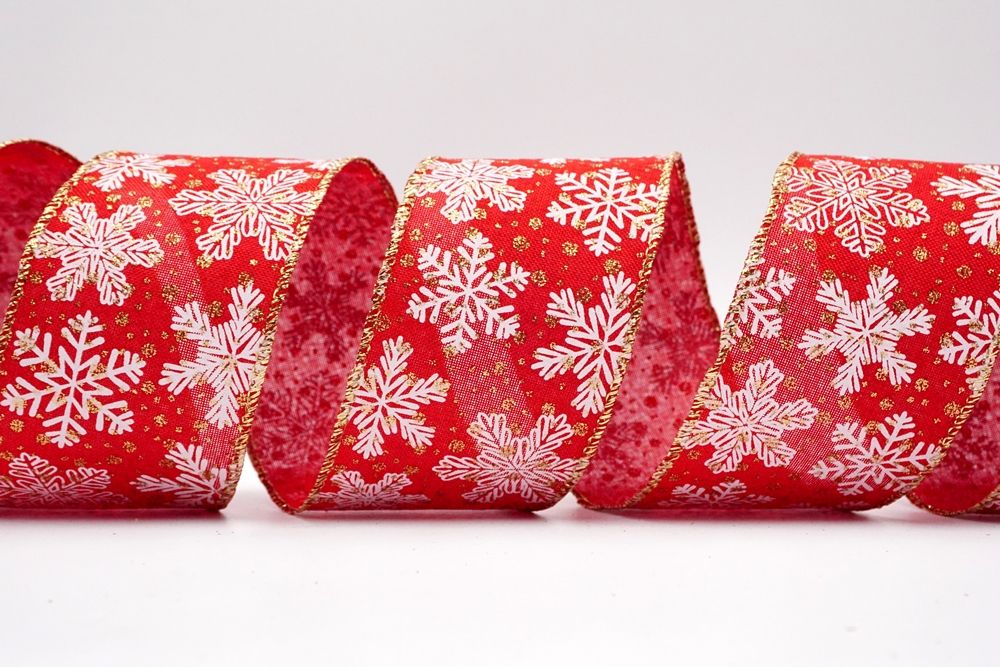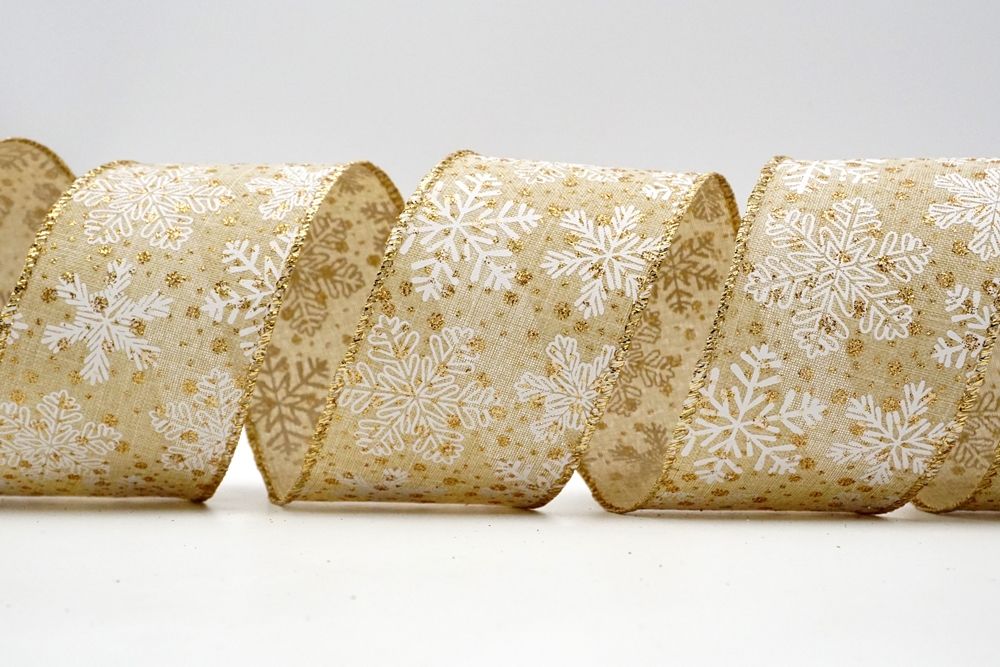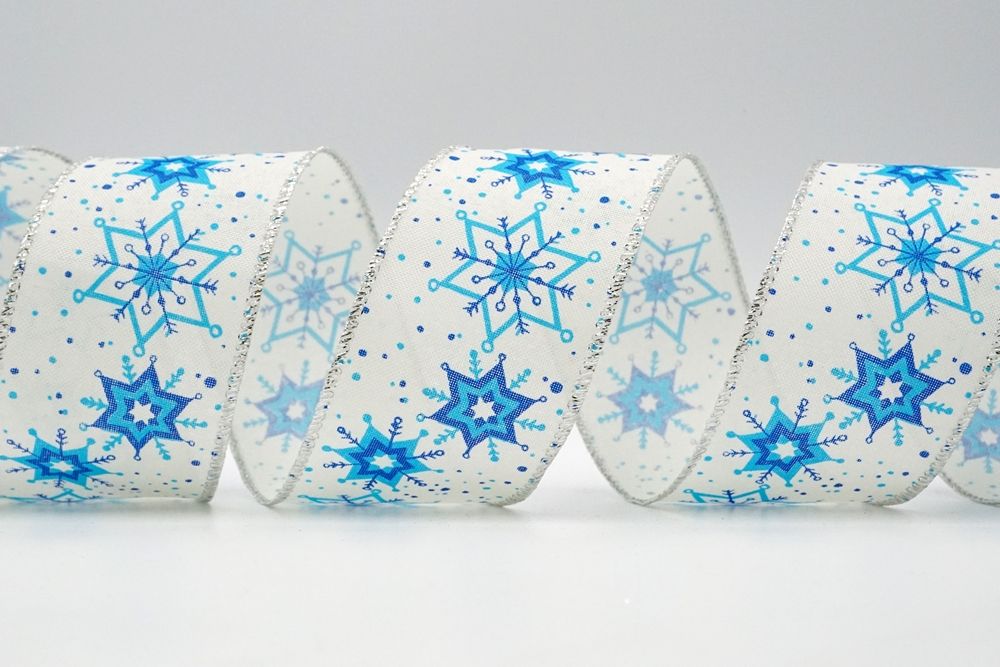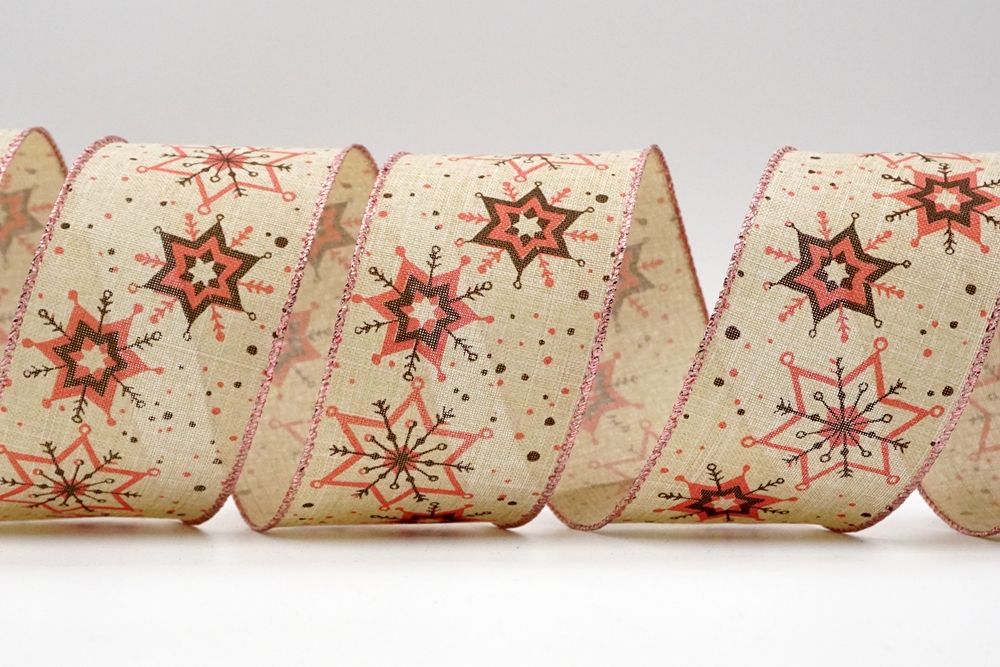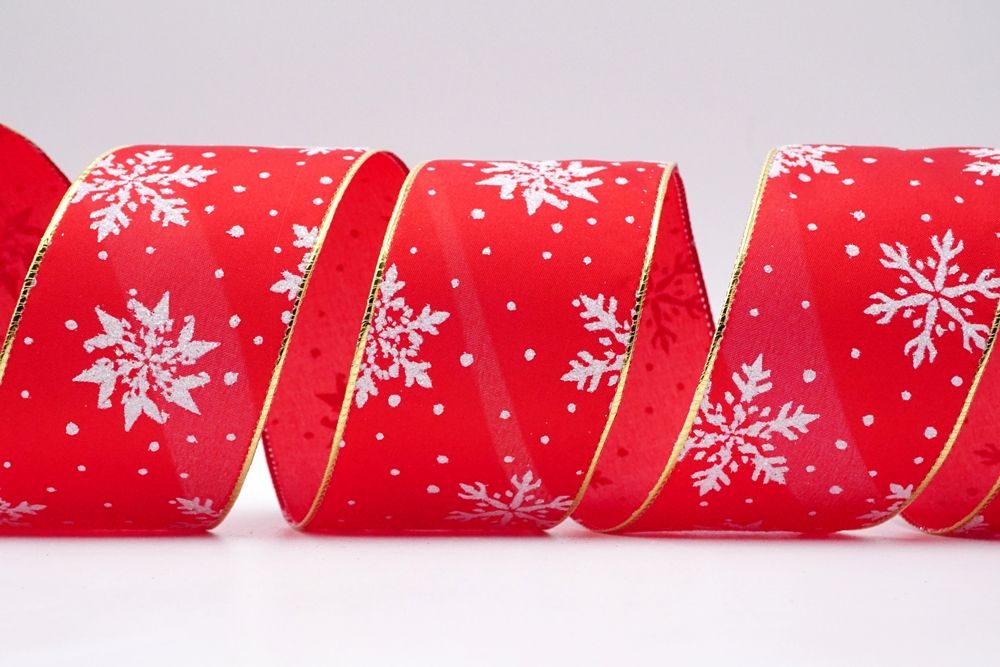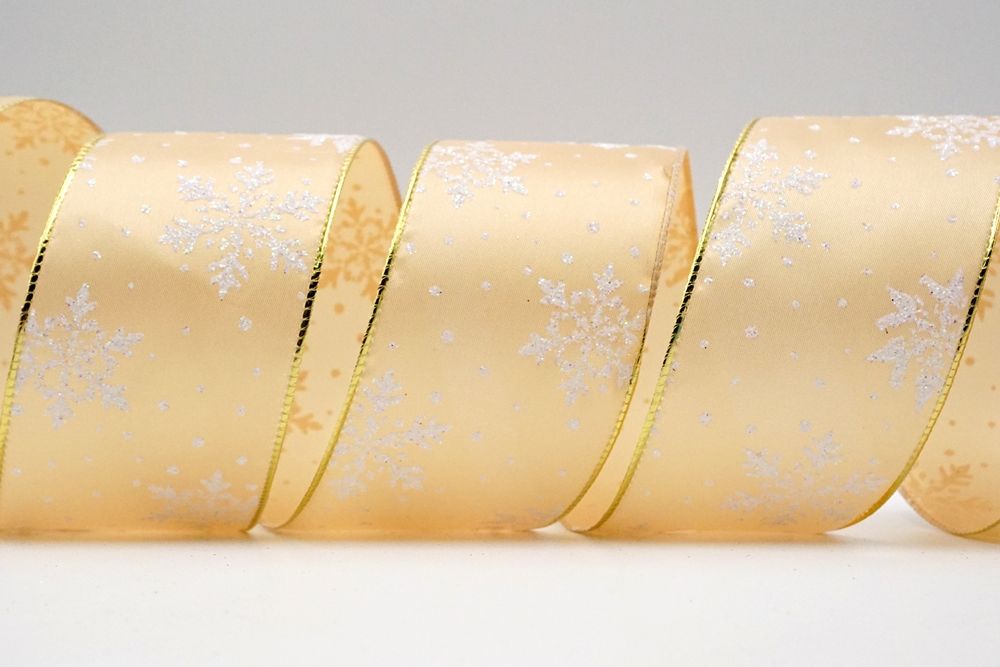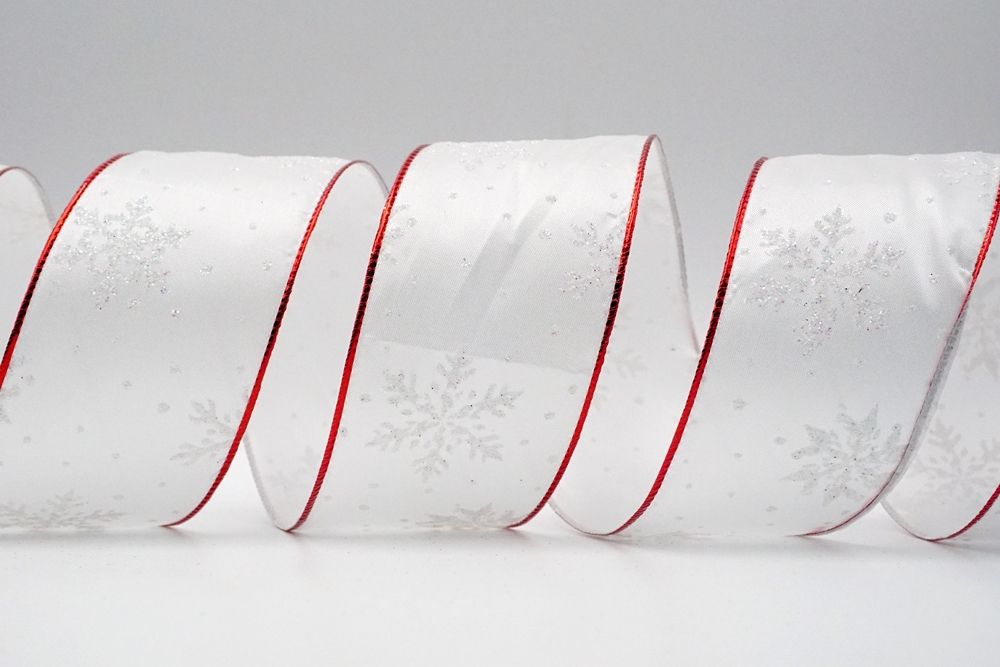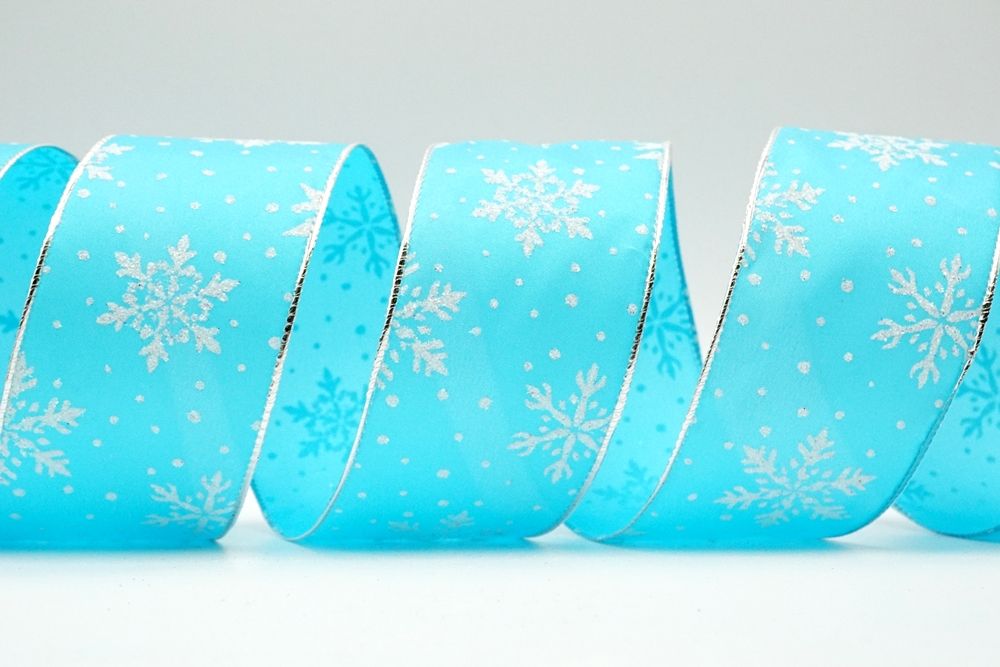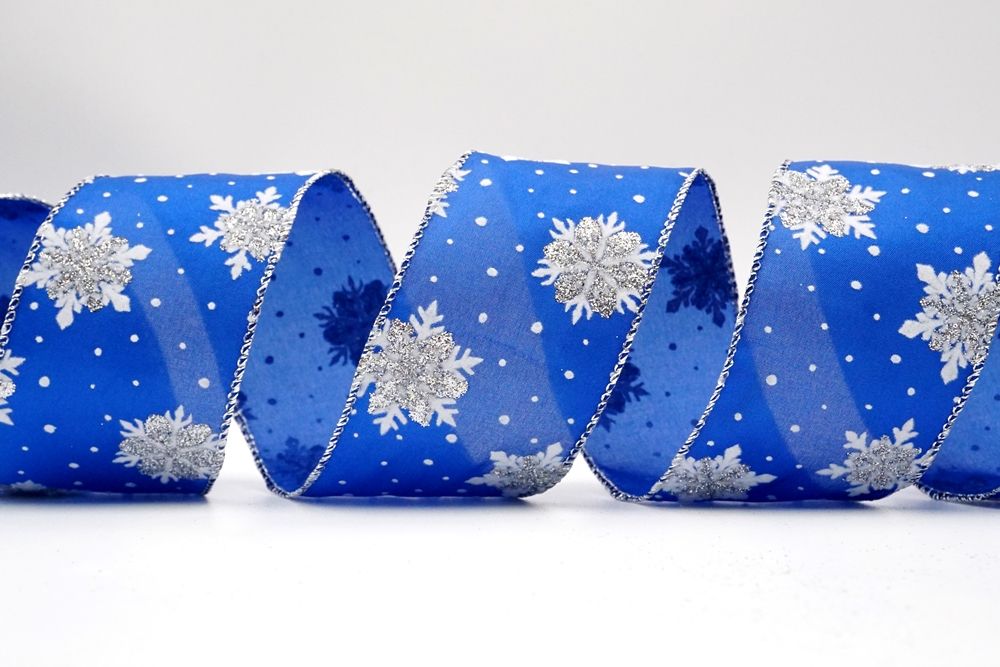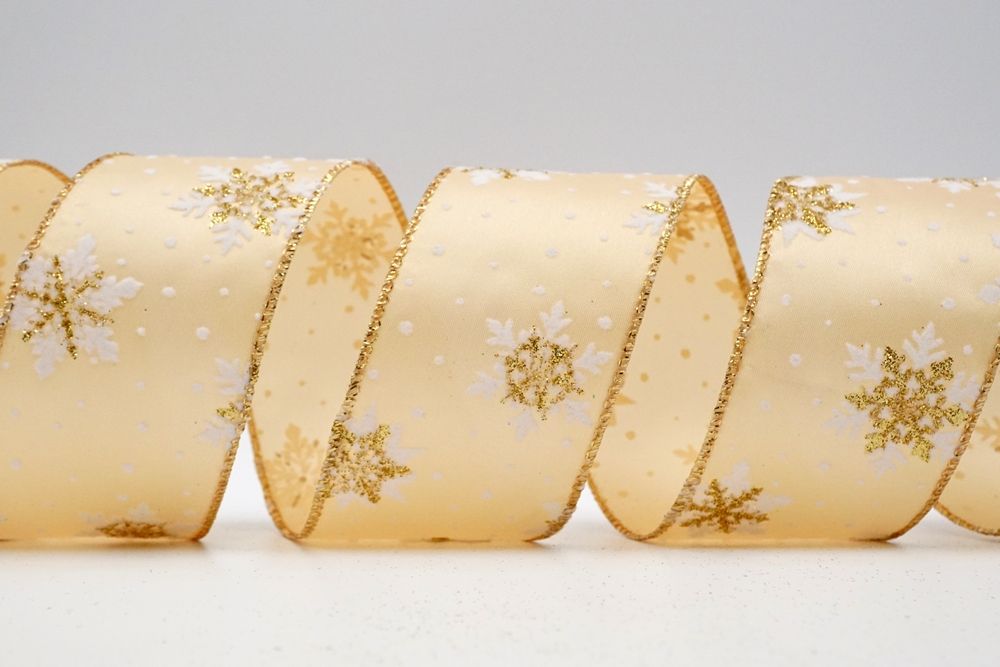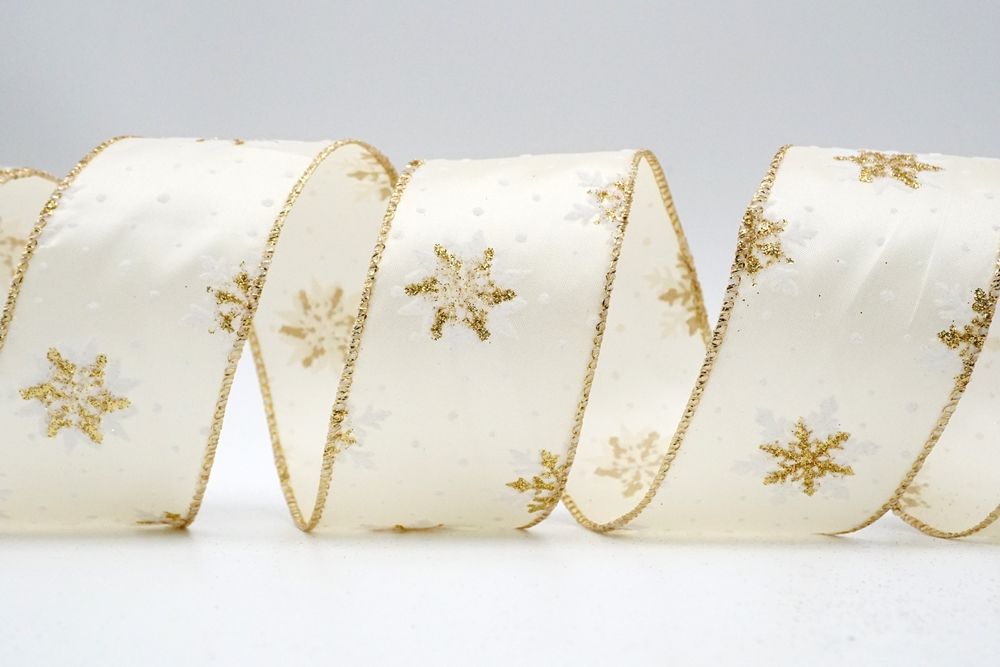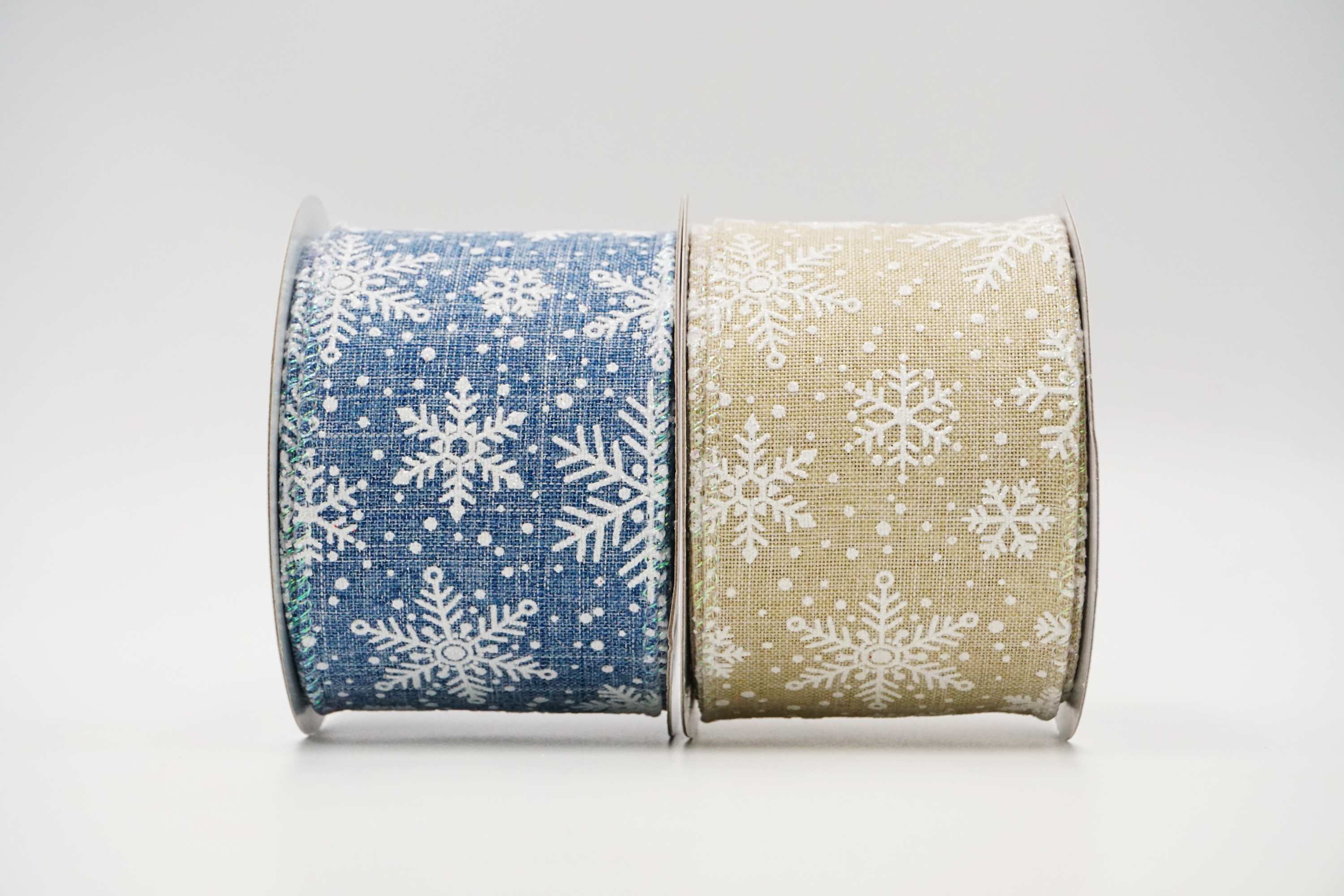 Snowflakes are unique and unable to find their pair in the world! It's proved that every snowflake in the world is diverse, it is almost impossible to seek the same ones. But with our snowflakes theme ribbons, there are always pairs of snowflakes on different fabrics or fabric colors.
We working on designing various styles of snowflakes in all sorts of printing methods. To show its shiny effects, and snowflakes' diversity, the designer drew the pattern with glitter embedding, combined colors, and linear into prints, or using white printing methods. Creating all styles of snowflakes, including cute, elegant, realistic, romantic, and plentiful.

Ribbon fabrics include faux burlaps and plain weaving cloths, both are made by 100 percent polyester yarn.
Comes in basic colors of red, blue, white, gold, silver, and natural.
Pure Glitter Snowflakes Ribbon_KF6516
White Paint Gold Glitter Snowflakes Ribbon_KF6518
Vary styles Printed Snowflake Ribbon_KF6561
Special Edge White Snowflake Satin Ribbons_KF6637
Snow-white Glitter Snowflake Ribbon_KF6639
Features
Christmas decorations
Household display
Wide applications
Durable & sturdy
Gift wrappings
Specification
# KF6516

Fabric type:
EY Cloth/satin
Fiber content:
100% Polyester
Size:
INCH
MM
2 1/2"
63mm
Wired:
yes
Edge:
cut & merrow
Color:

champange/navy blue
# KF6517

Fabric type:
Faux Burlap
Fiber content:
100% Polyester
Size:
INCH
MM
2 1/2"
63mm
Wired:
yes
Edge:
cut & merrow
Color:

Ivory/Red
# KF6518

Fabric type:
Faux Burlap
Fiber content:
100% Polyester
Size:
INCH
MM
2 1/2"
63mm
Wired:
yes
Edge:
cut & merrow
Color:

Khaki&Gold
Red&Gold
# KF6561

Fabric type:
Faux Burlap
Fiber content:
100% Polyester
Size:
INCH
MM
2 1/2"
63mm
Wired:
yes
Edge:
cut & merrow
Color:

Ivory/Navy
# KF6637

Fabric type:
EY Cloth/Satin
Fiber content:
100% Polyester
Size:
INCH
MM
2 1/2"
63mm
Wired:
yes
Edge:
cut & merrow
Color:

Irresident/Turquoise
/Gold/Red
# KF6639.KF6537

Fabric type:
Faux Burlap
Fiber content:
100% Polyester
Size:
INCH
MM
2 1/2"
63mm
Wired:
yes
Edge:
cut & merrow
Color:

Ivory/Navy/Gold/Natural
Applications
Gift wrapping
Christmas decoration
Holiday decoration
Fall season decoration
Gift bags
Bows
Craft project
Home décor
Wreath design
Floral design
Accessories
All decoration needs
Photo Gallery

Related Products

---

Files Download

---
Press Release
2023 Mass Production of Ribbon Bow

More ribbon bows are available for no MOQ!
Customized ribbon bows for gift wrapping and more!

Read More