Snowman Christmas Ribbon
KF6562.KF6563.KF6565.KF6676.KF6677
Embellish gifts and more with merry snowmen on the wired ribbons.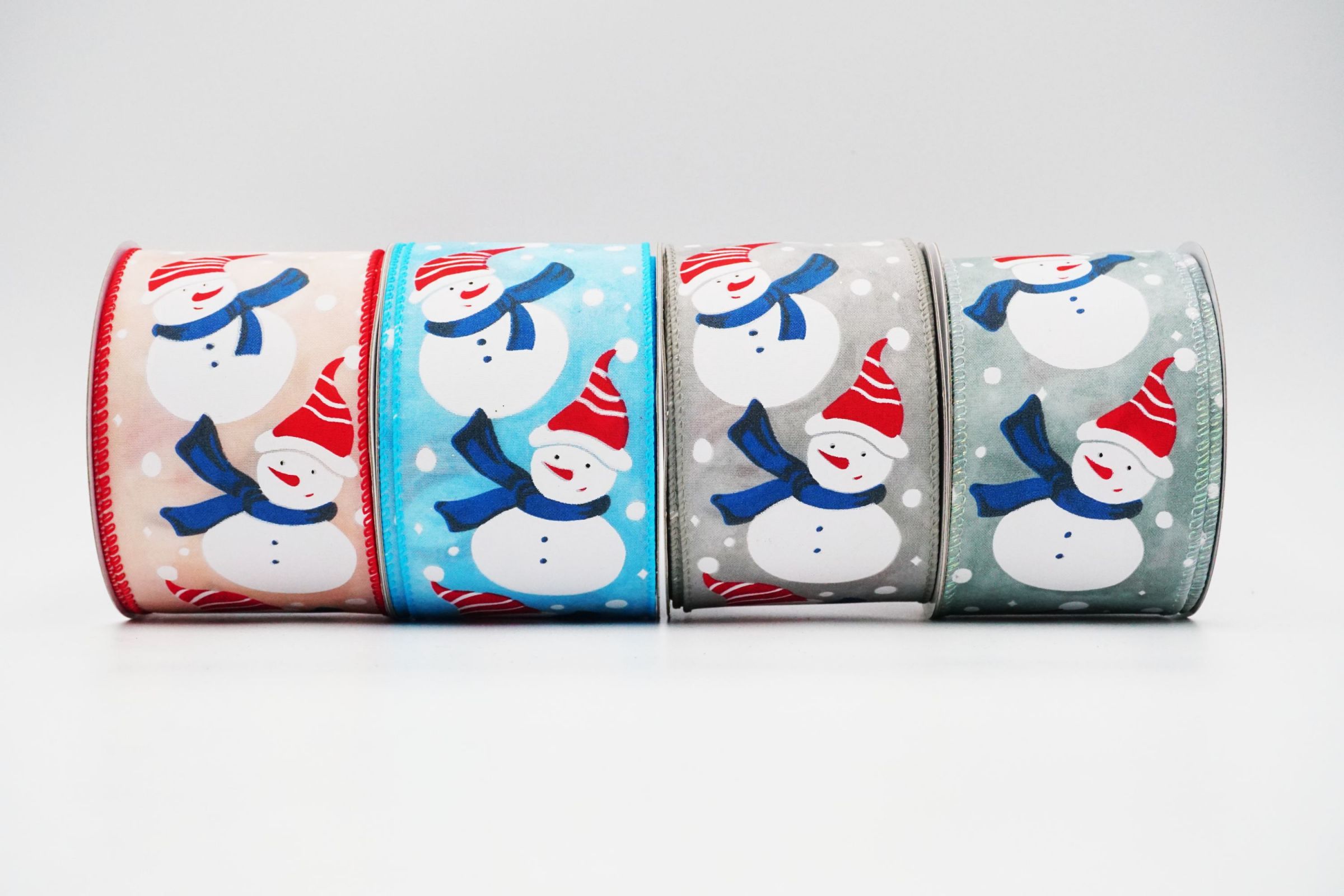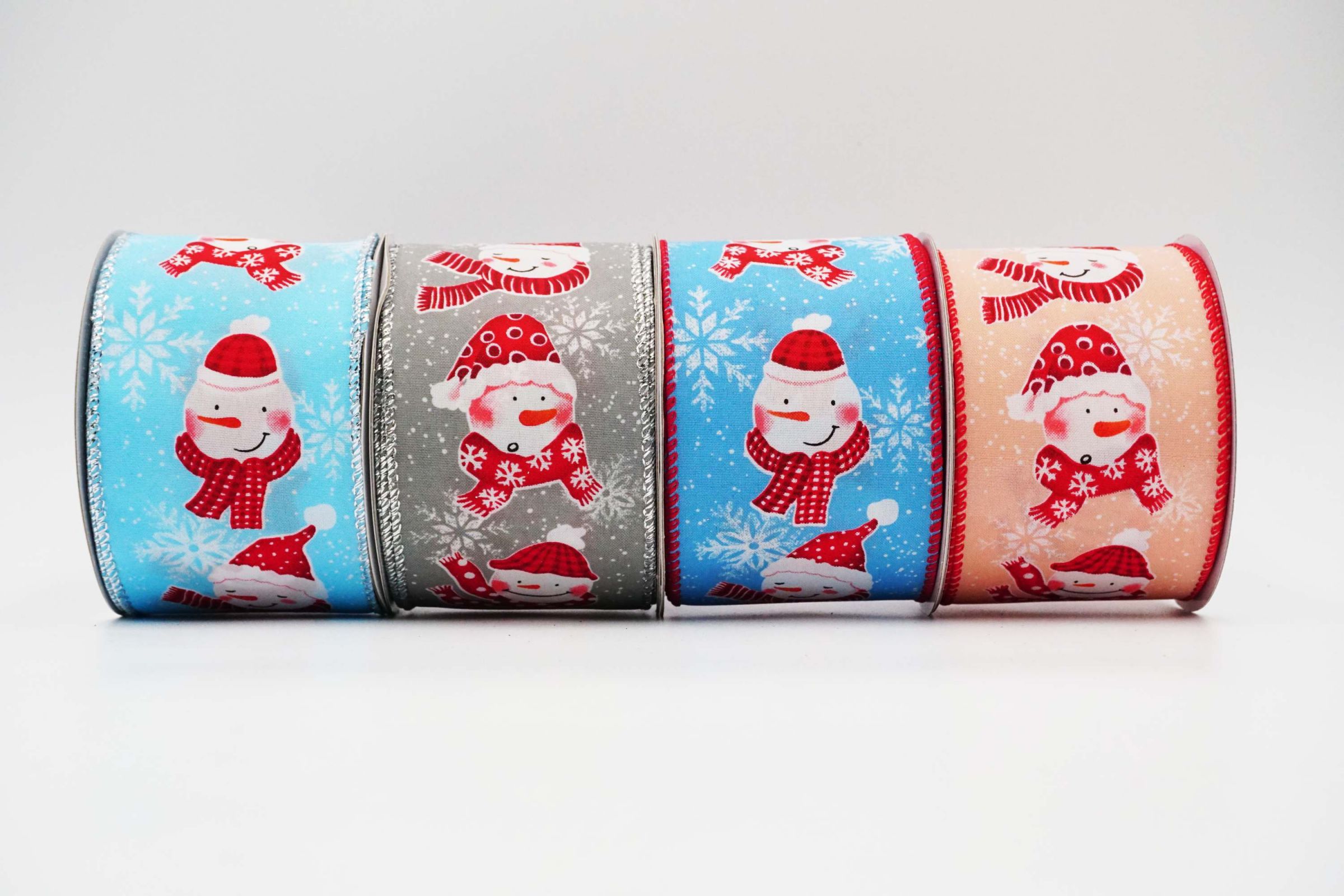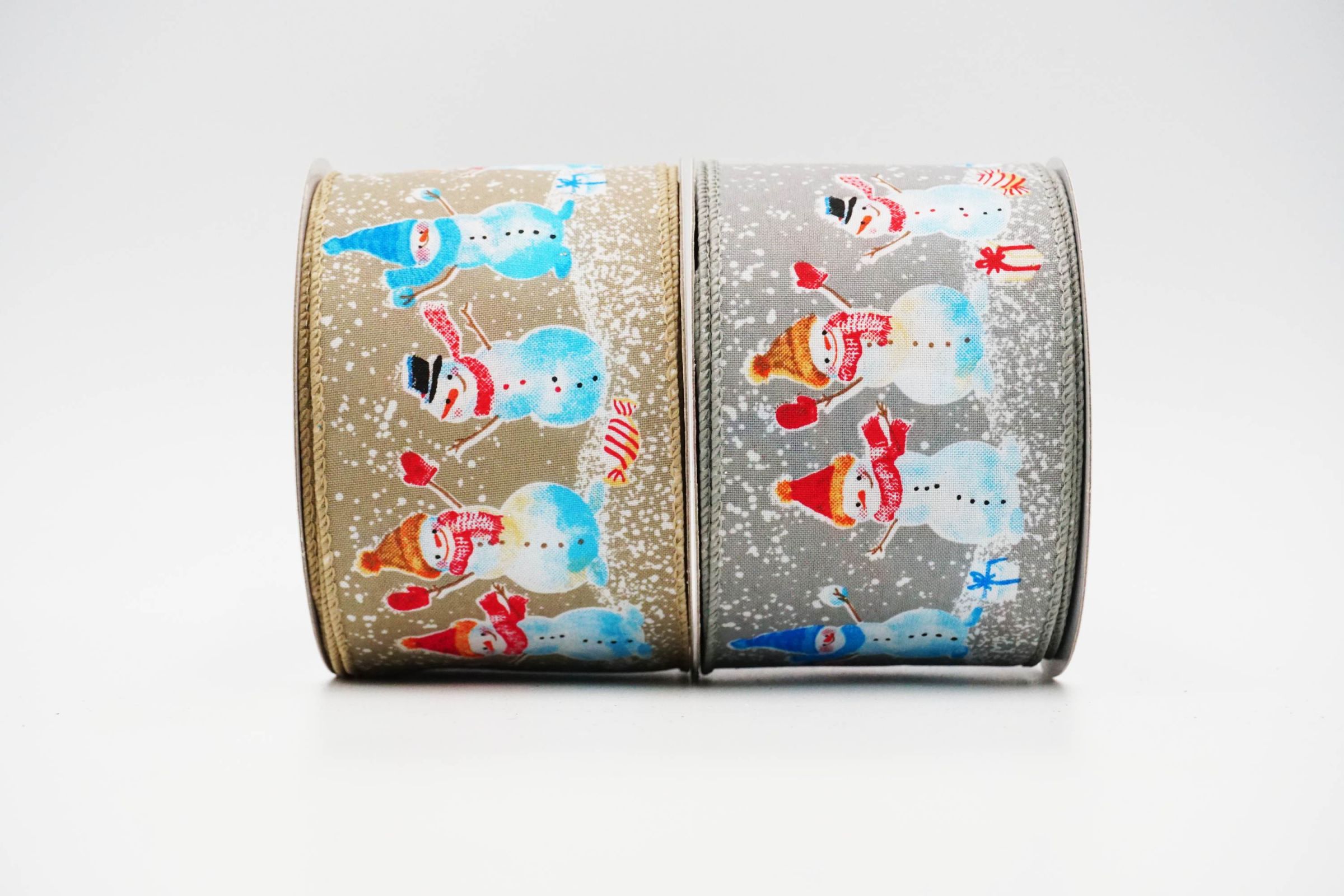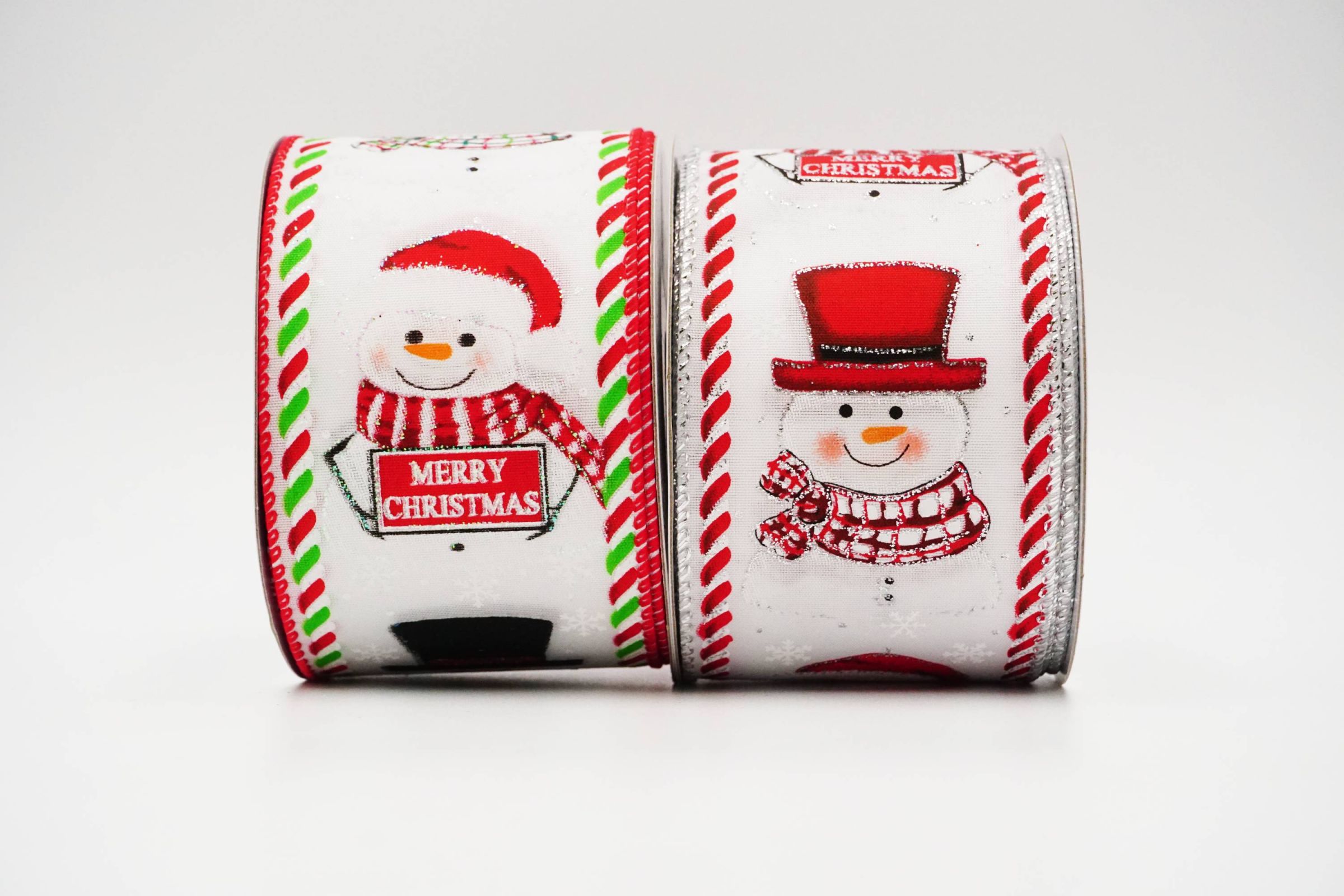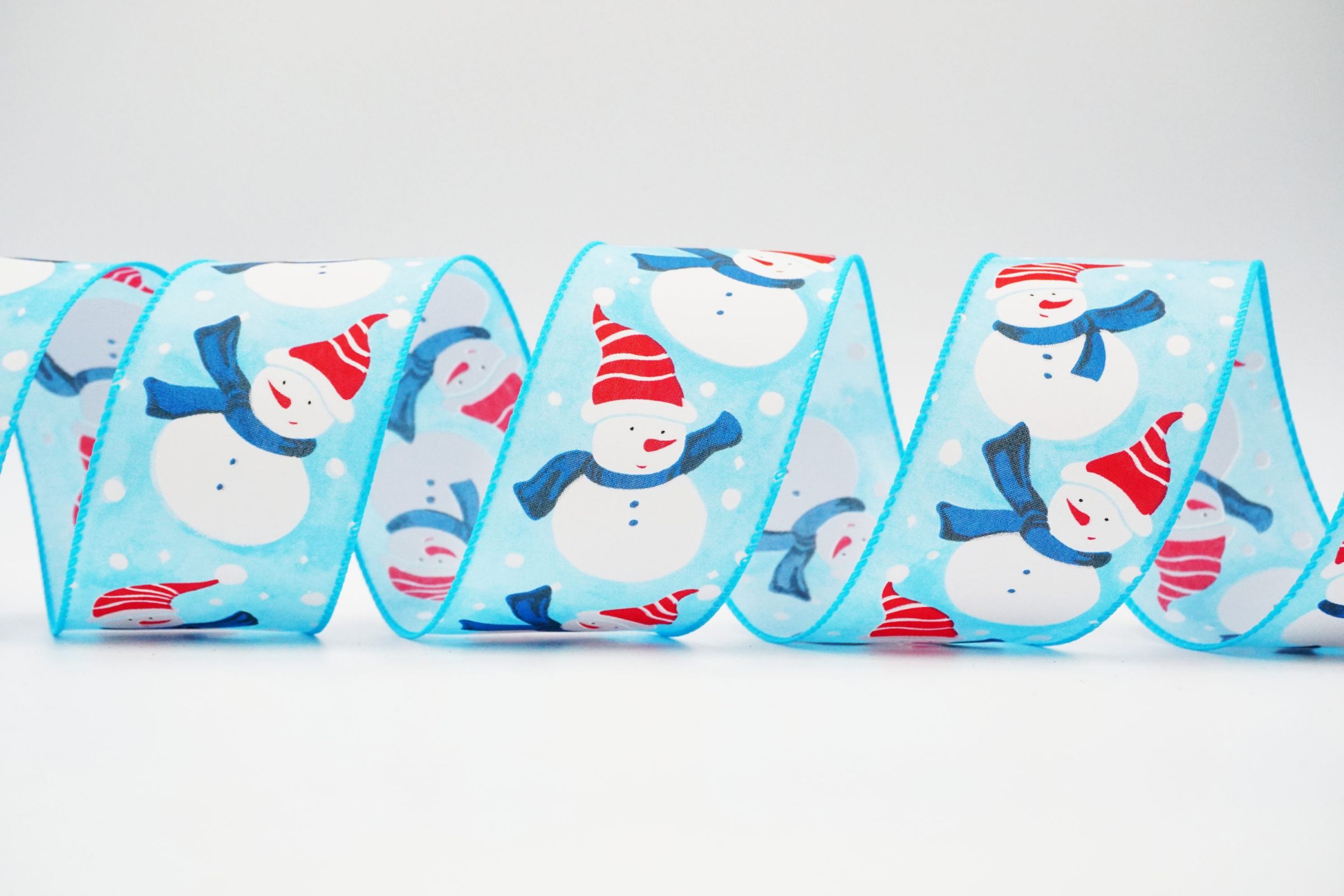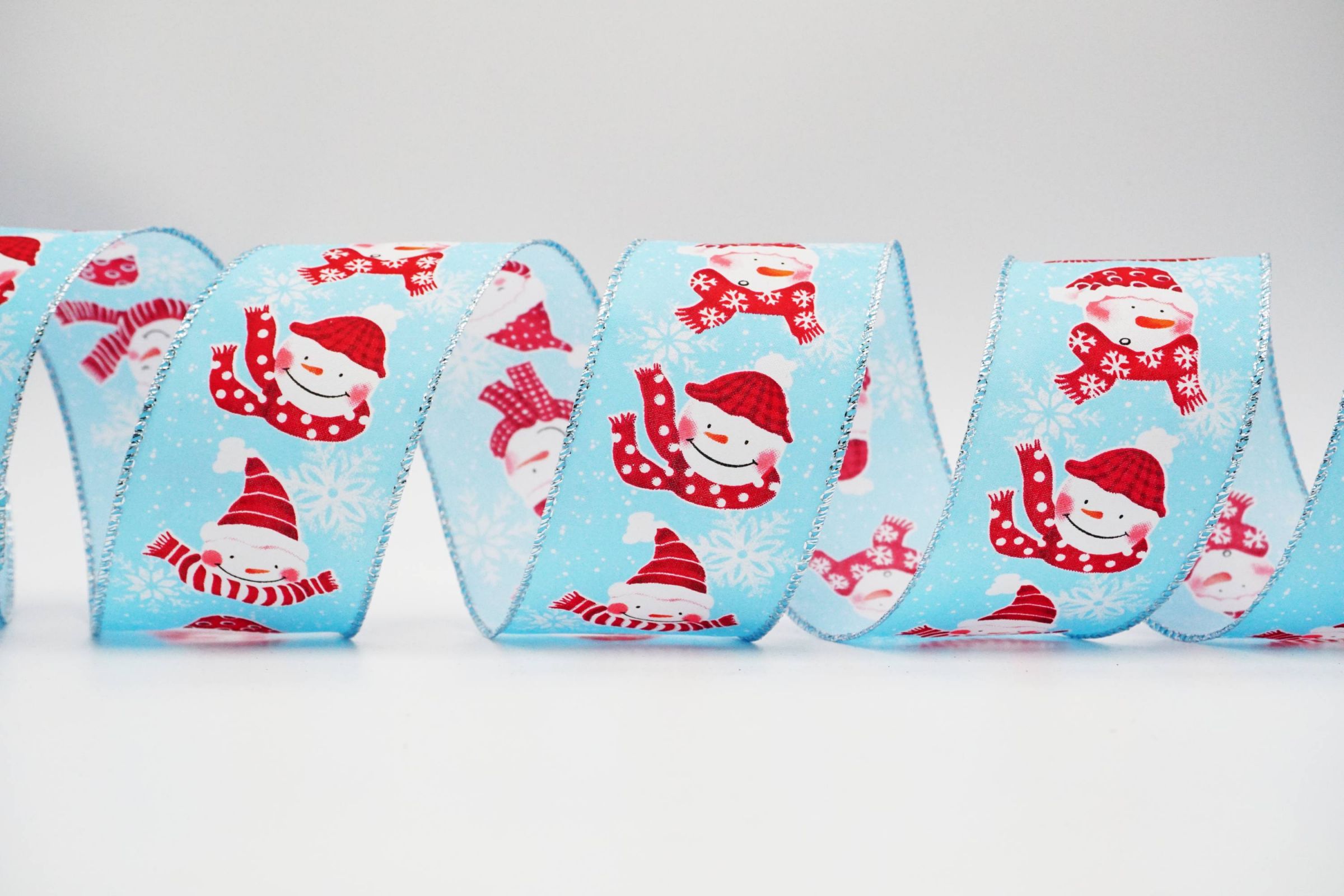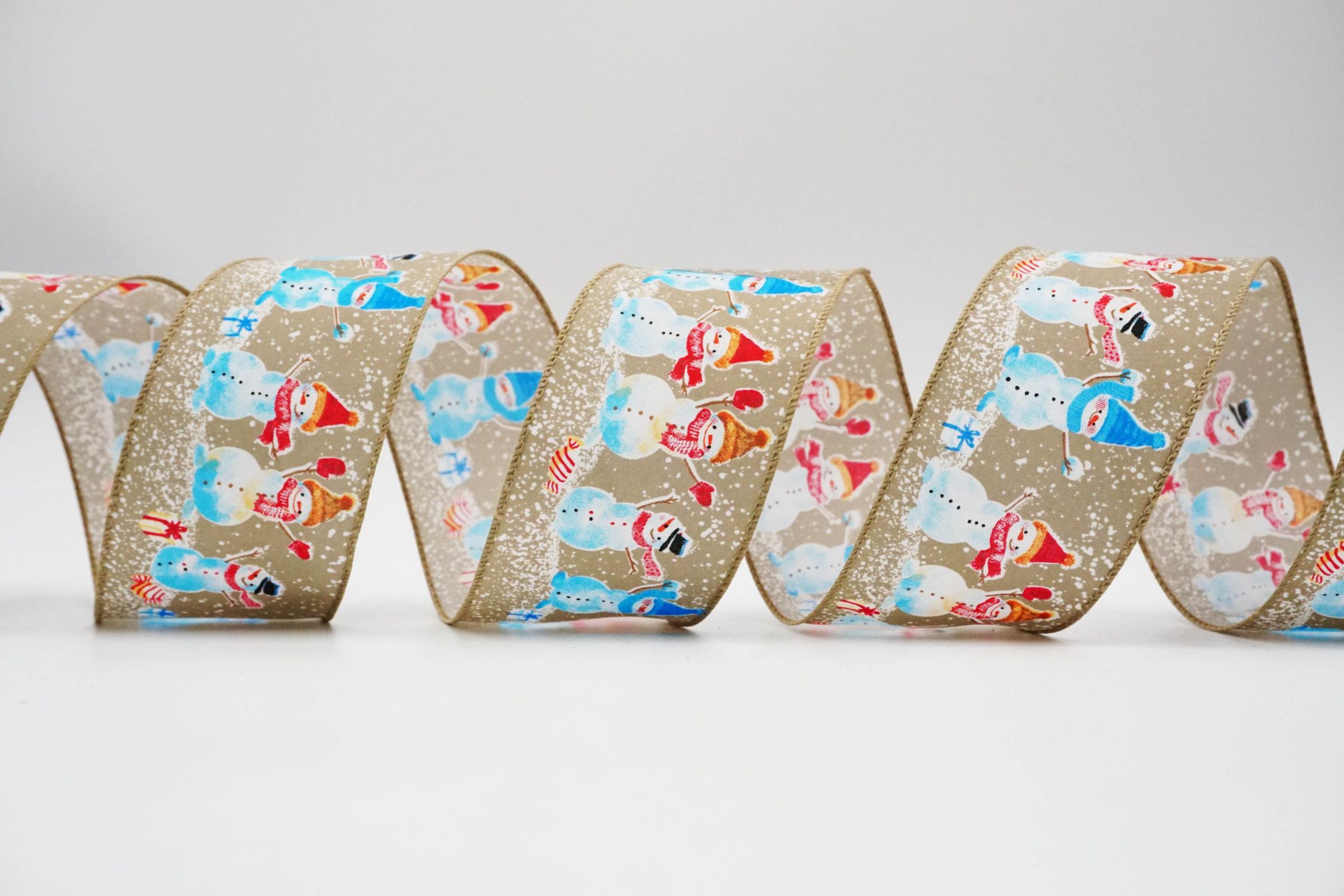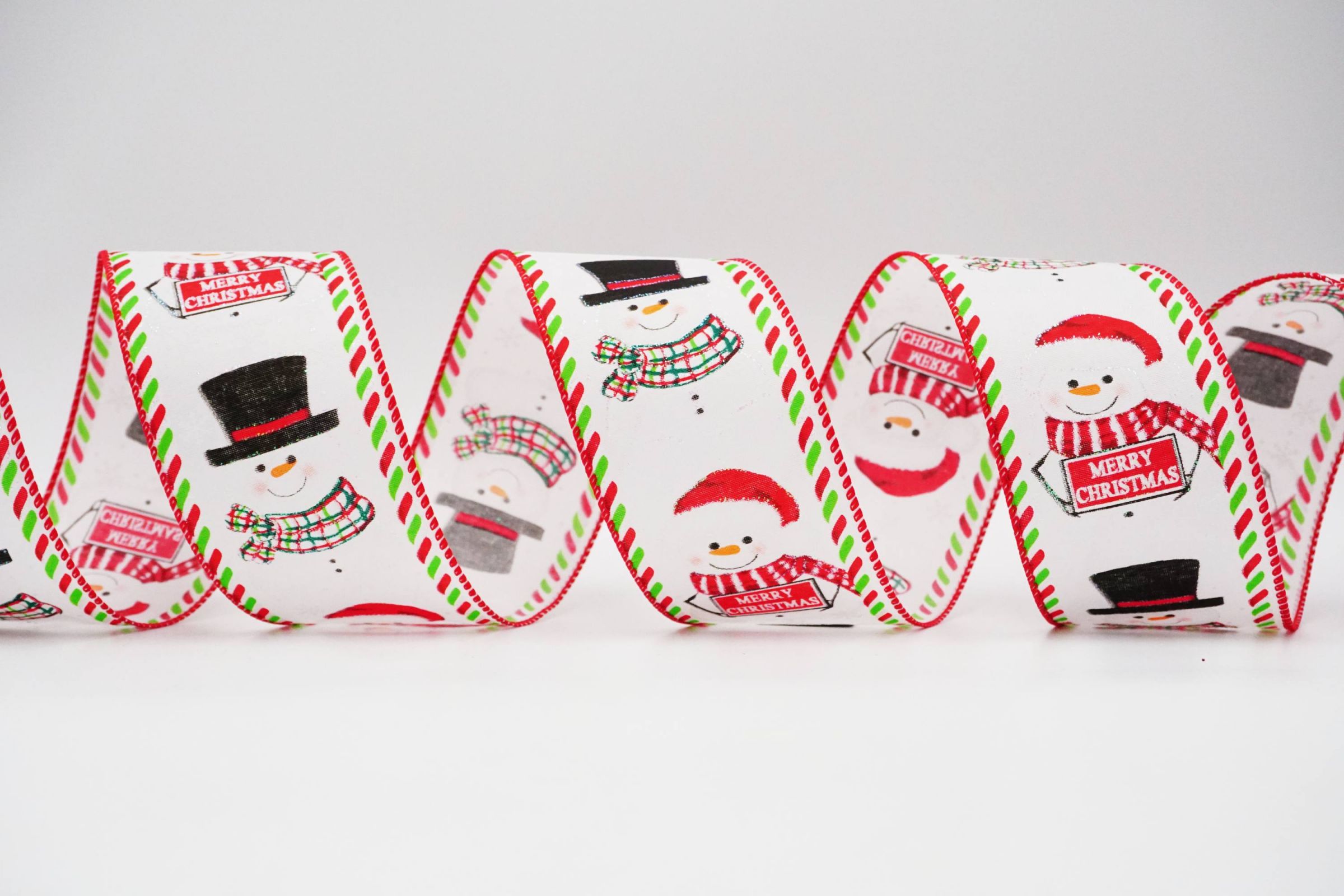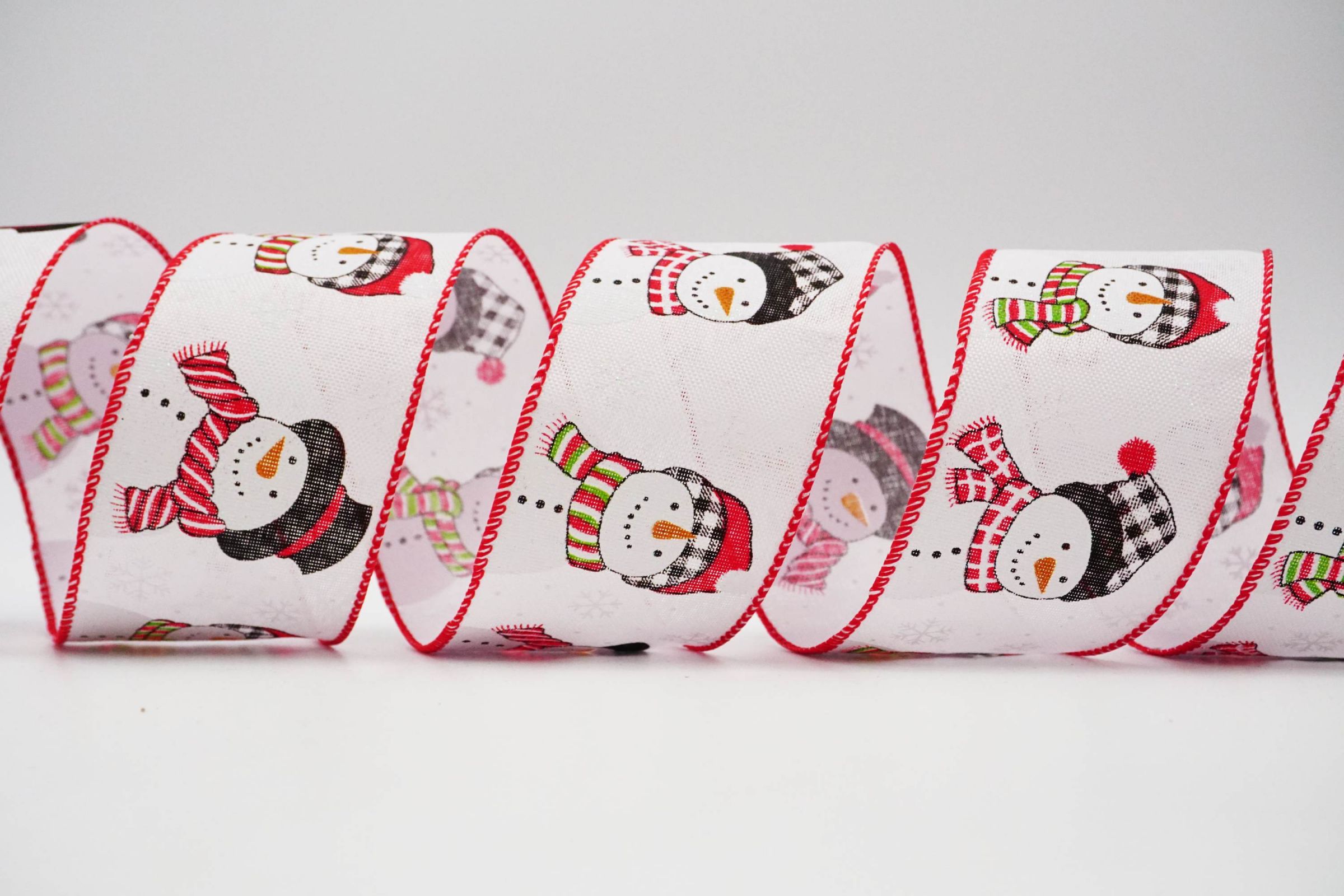 This series features the topic of the snowman. One of the best Christmas elements is lovely snowmen. They are sure to add some holiday cheer to any scene! They are wearing different scarves and beanies to keep themselves warm. The snowmen are wearing sincere smiles that are contagious, and make people can really feel that they are surrounded by a joyful atmosphere.

These ribbons are cut from the fabric into 2-1/2 wide. Wires are contained on edges to help maintain the shapes when the ribbons are folded into bows. Either metallic or matte edges can be arranged. The ribbon takes advantage of classic Christmas colors including red, white, and also a tint of silver and iridescent glitters to add a magical feeling to it.
This fun and cute ribbon add charm and joy to any snowman-inspired holiday theme. The wire-rimmed ribbon is perfect for crafting cute bows on packages and for layering with a solid or traditional plaid ribbon in trees and garlands.

There are white snowflakes falling down on the ribbon, as well as written Merry Christmas. The patterns perfectly bring out the Christmas vibe! Celebrate the holidays playfully using a sparkly snowman and a "Merry Christmas" message on the wired ribbon.
Decorating
These adorable snowman designs make these ribbons an ideal addition to your Christmas decorations, gift package, bow, wreath, floral arrangement, home décor, and more!
Snowman wired Christmas Ribbon_KF6562GC_Blue & Gray
Snowman wired Christmas Ribbon_KF6563G_Blue & ORANGE
Snowman wired Christmas Ribbon_KF6565GC_Natural & Gray
Snowman wired Christmas Ribbon_KF6676GC_White
Snowman wired Christmas Ribbon_KF6677GC_White & Natural
More to find below photo booth!

Features
Christmas decorations
Wide applications
Durable & sturdy
Specification
# KF6562.KF6563.KF6565

Fabric type:
Satin
Fiber content:
100% Polyester
Size:
INCH
MM
2 1/2"
63mm
Wired:
yes
Edge:
cut & merrow
Color:
gray/blue/orange
#KF6676

Fabric type:

Flat velvet

Fiber content:

100% Polyester

Size:
INCH
MM
2 1/2"
63mm
Wired:
yes
Edge:
cut & merrow
Color:

white
#KF6677

Fabric type:
Thick faux burlap
Fiber content:
100% Polyester
Size:
INCH
MM
2 1/2"
63mm
Wired:
yes
Edge:
cut & merrow
Color:

white/natural
Photo Gallery

Related Products

---

Files Download

---
Applications
Gift wrapping
Christmas decoration
Holiday decoration
Fall season decoration
Gift bags
Bows
Craft project
Home décor
Wreath design
Floral design
Accessories
All decoration needs
Press Release
Coming soon! Click and download the newest E catalog!

Come and check out our new and wide range of ribbons for 2022 Spring season! New designs, new fabrics, new inspirations for all decorating needs!

Read More