Striped Wired Ribbon
KF6574~KF6576,KF6625,KF6630,KF6685,KF6688,KF6690~KF6691.KF6695,KF6770,KF6783~KF6784,KF6792
With its bold stripes to create the perfect bow.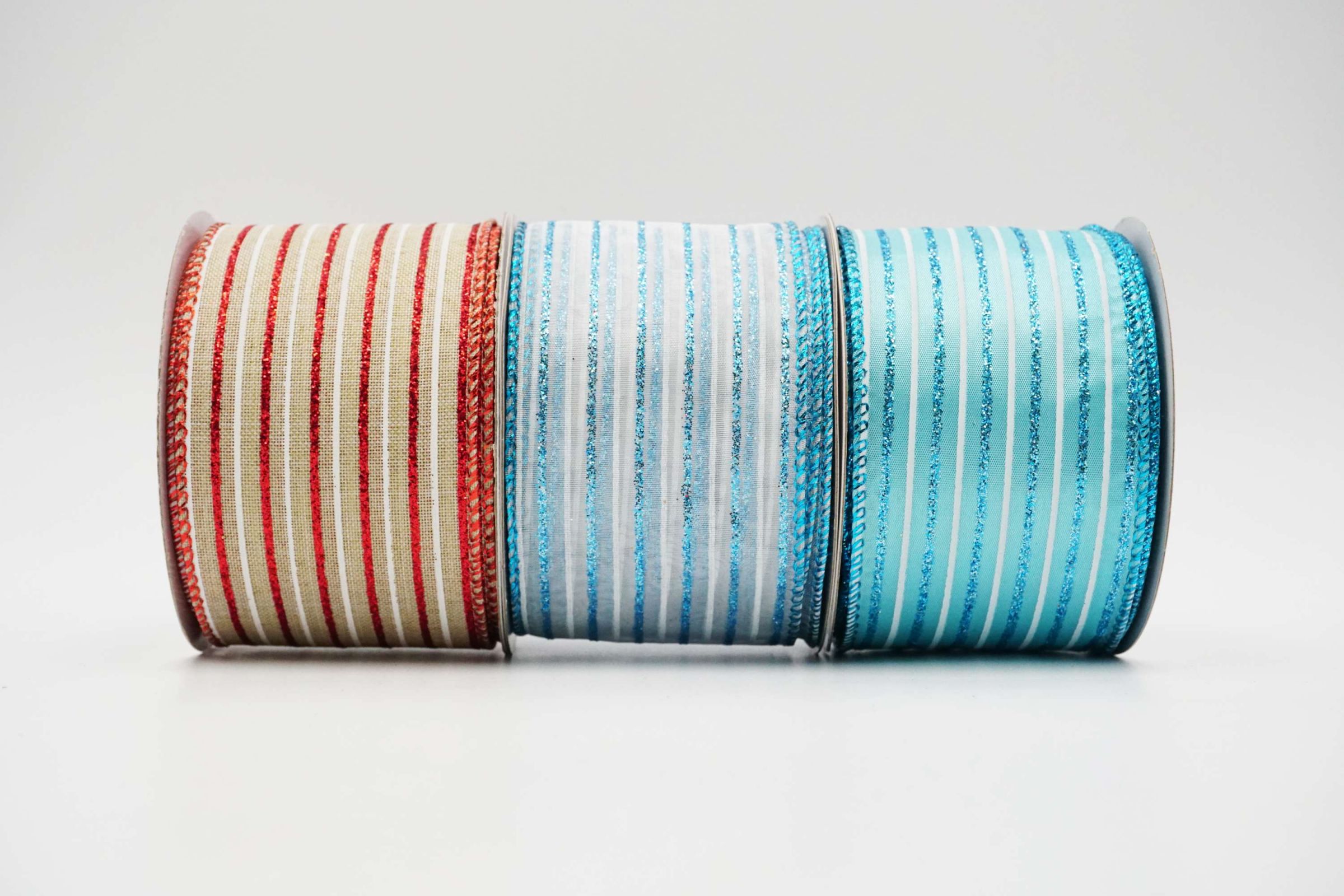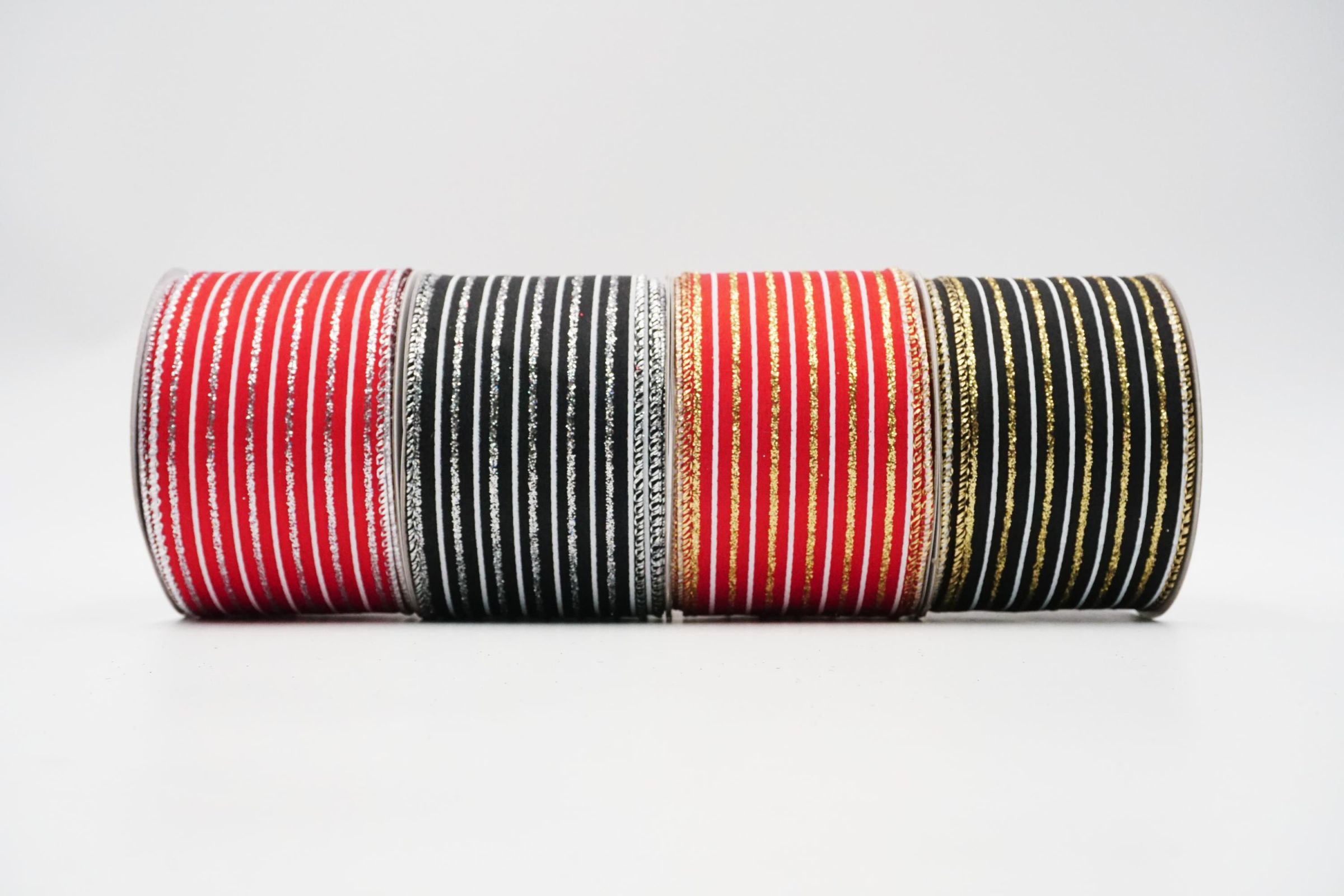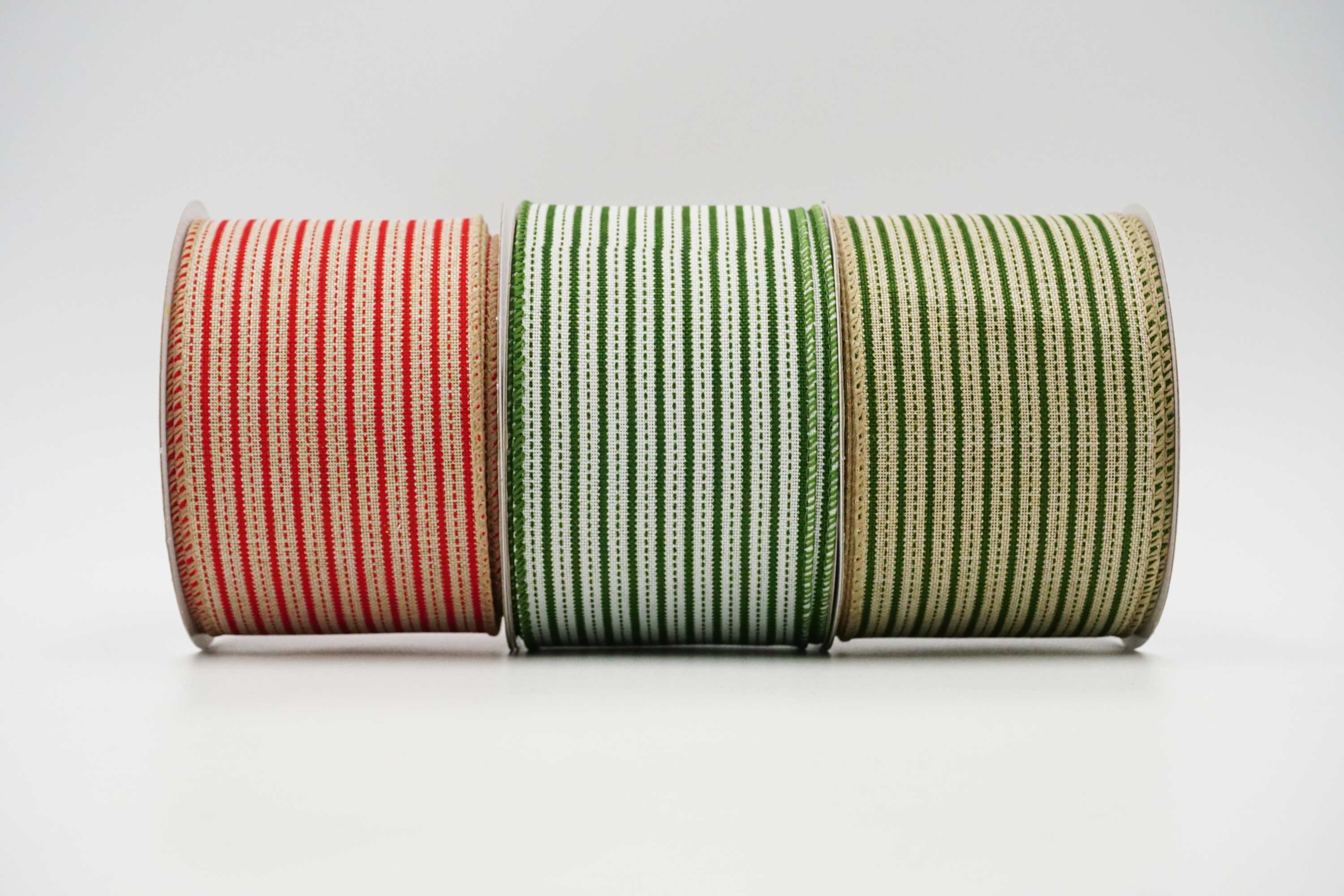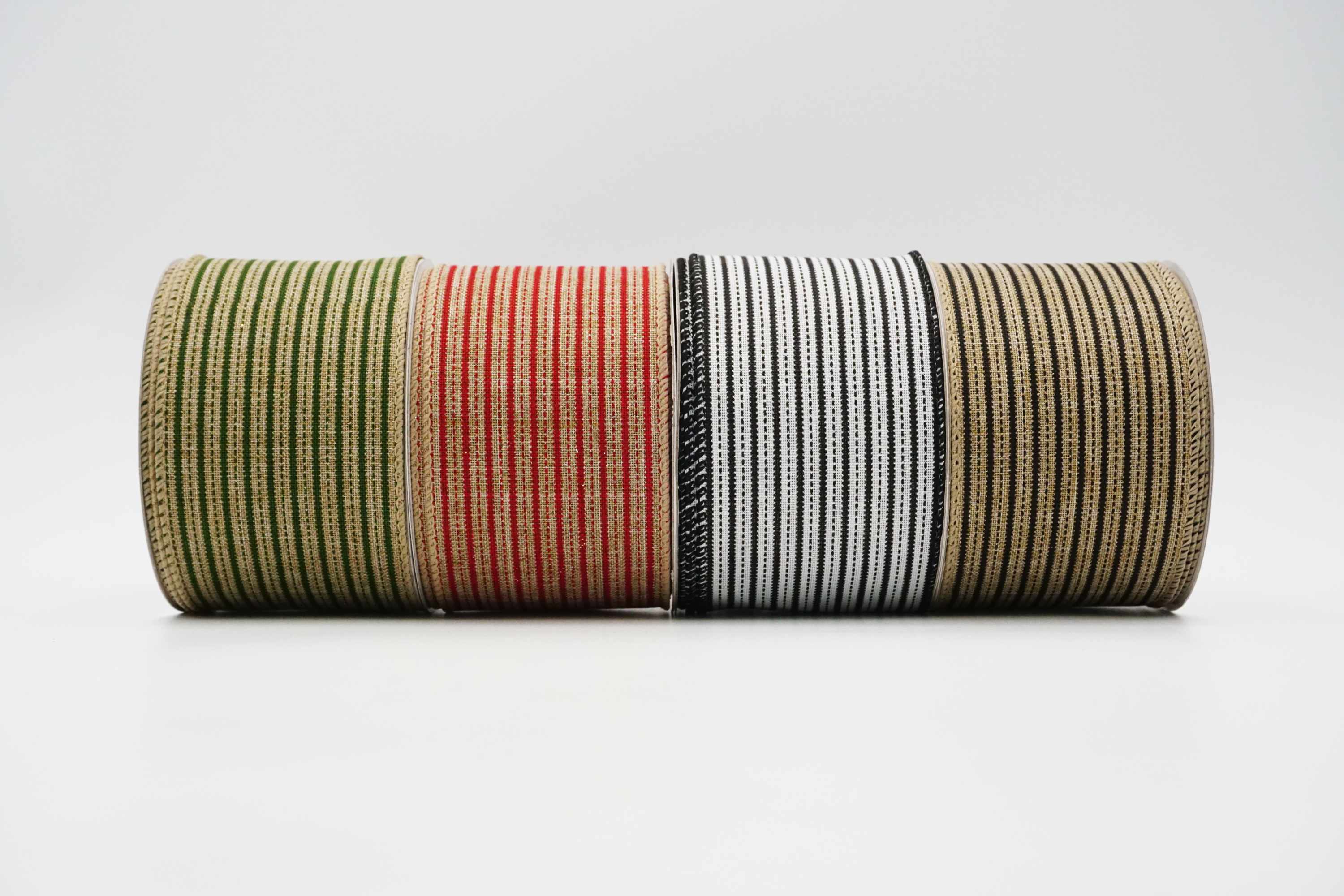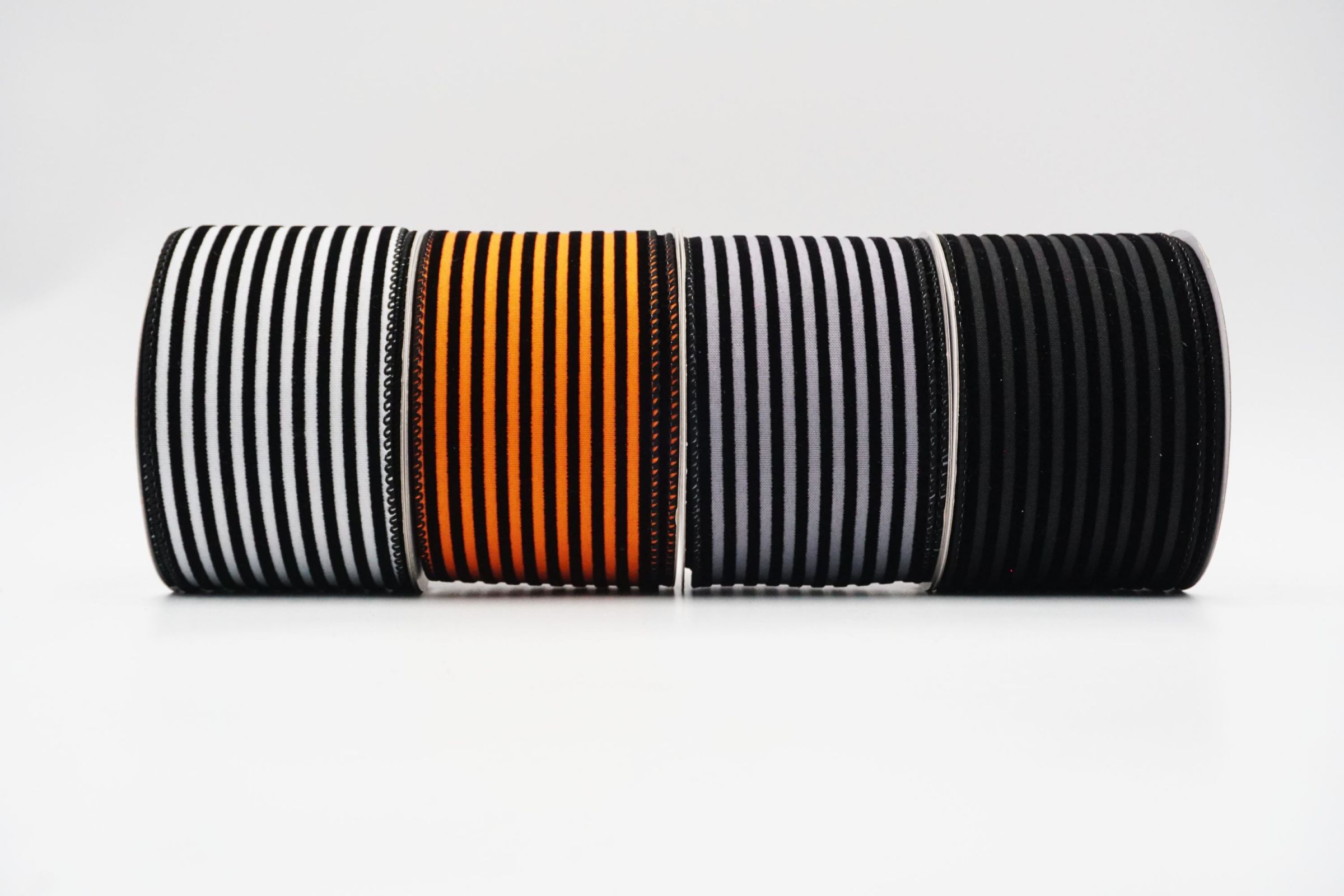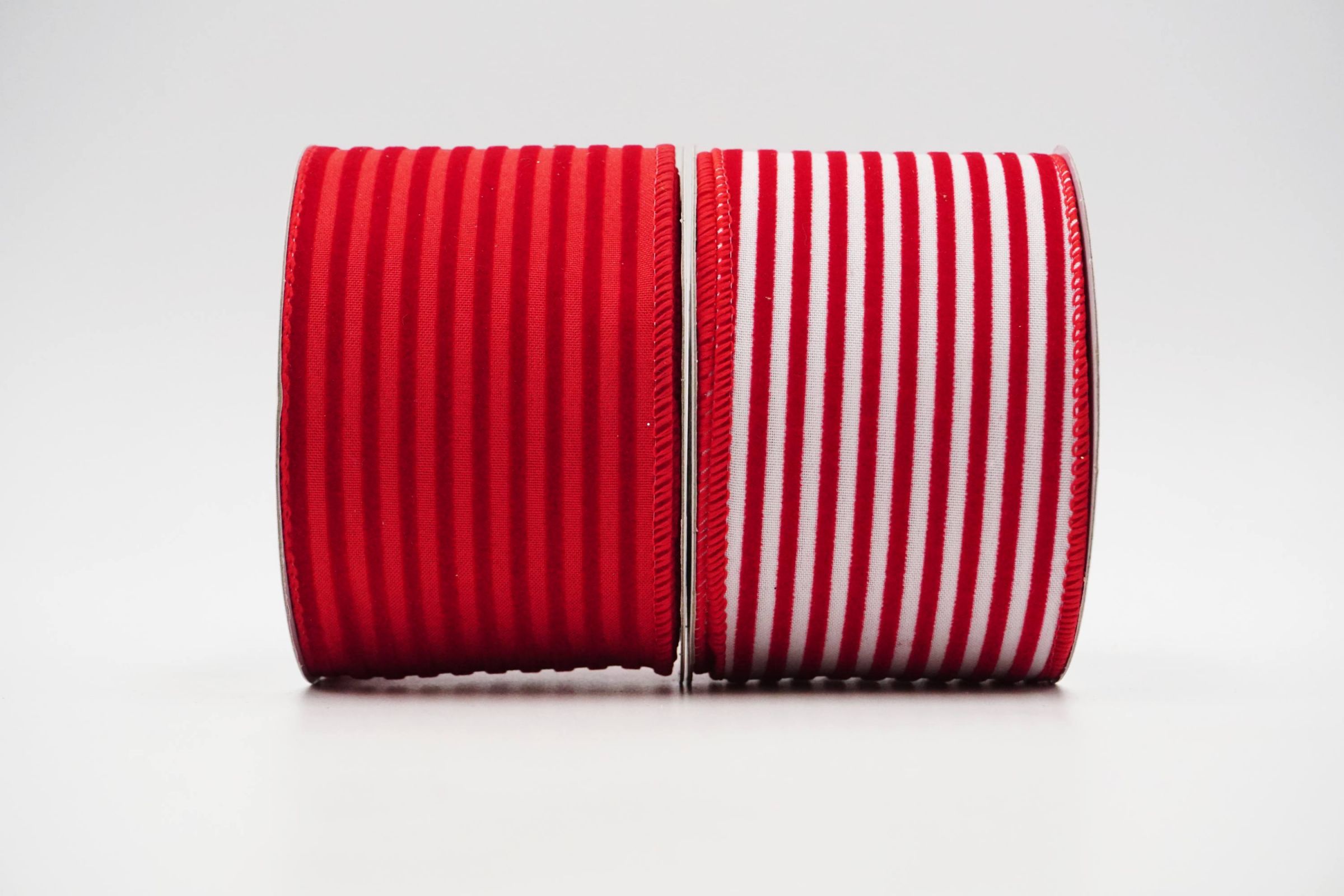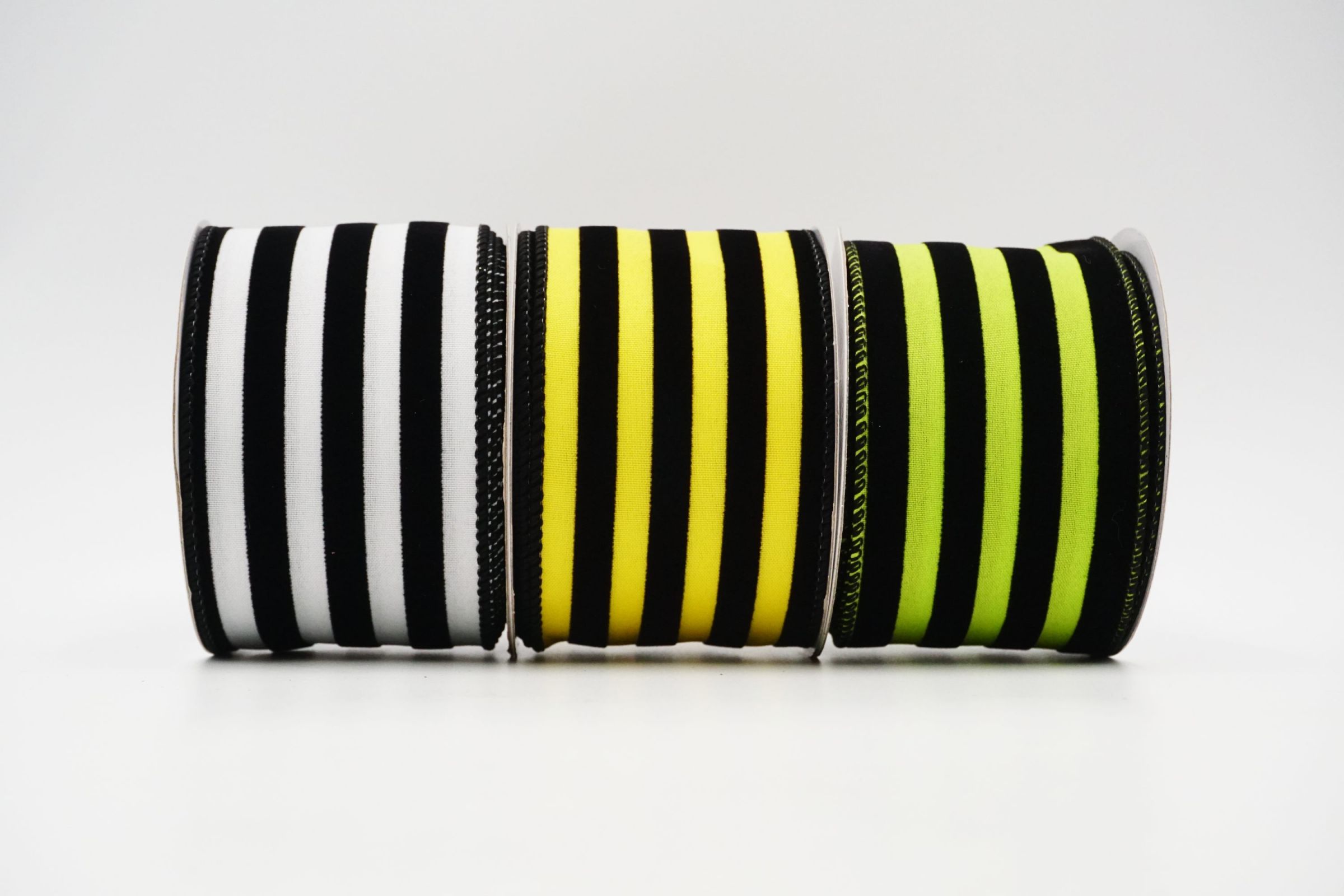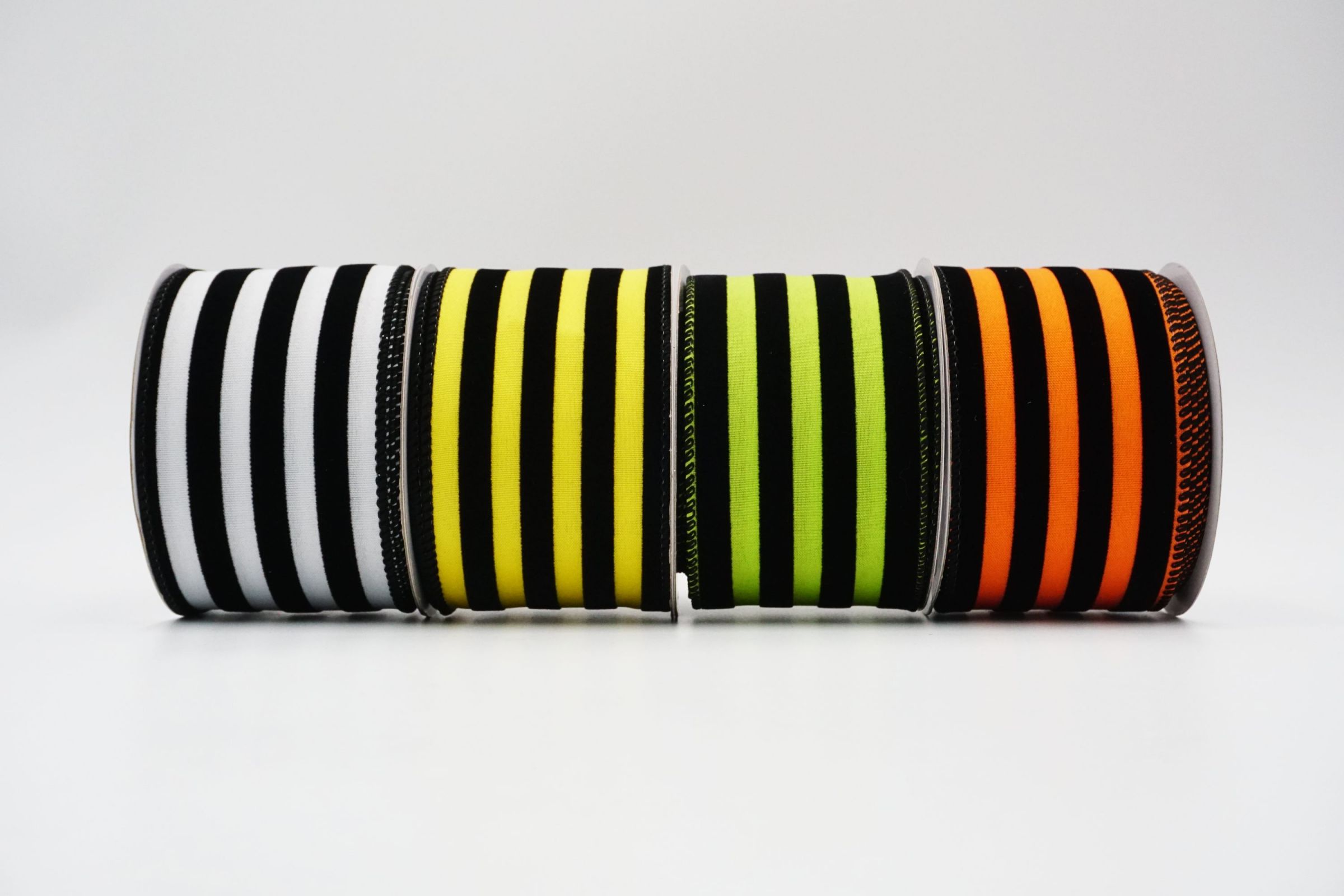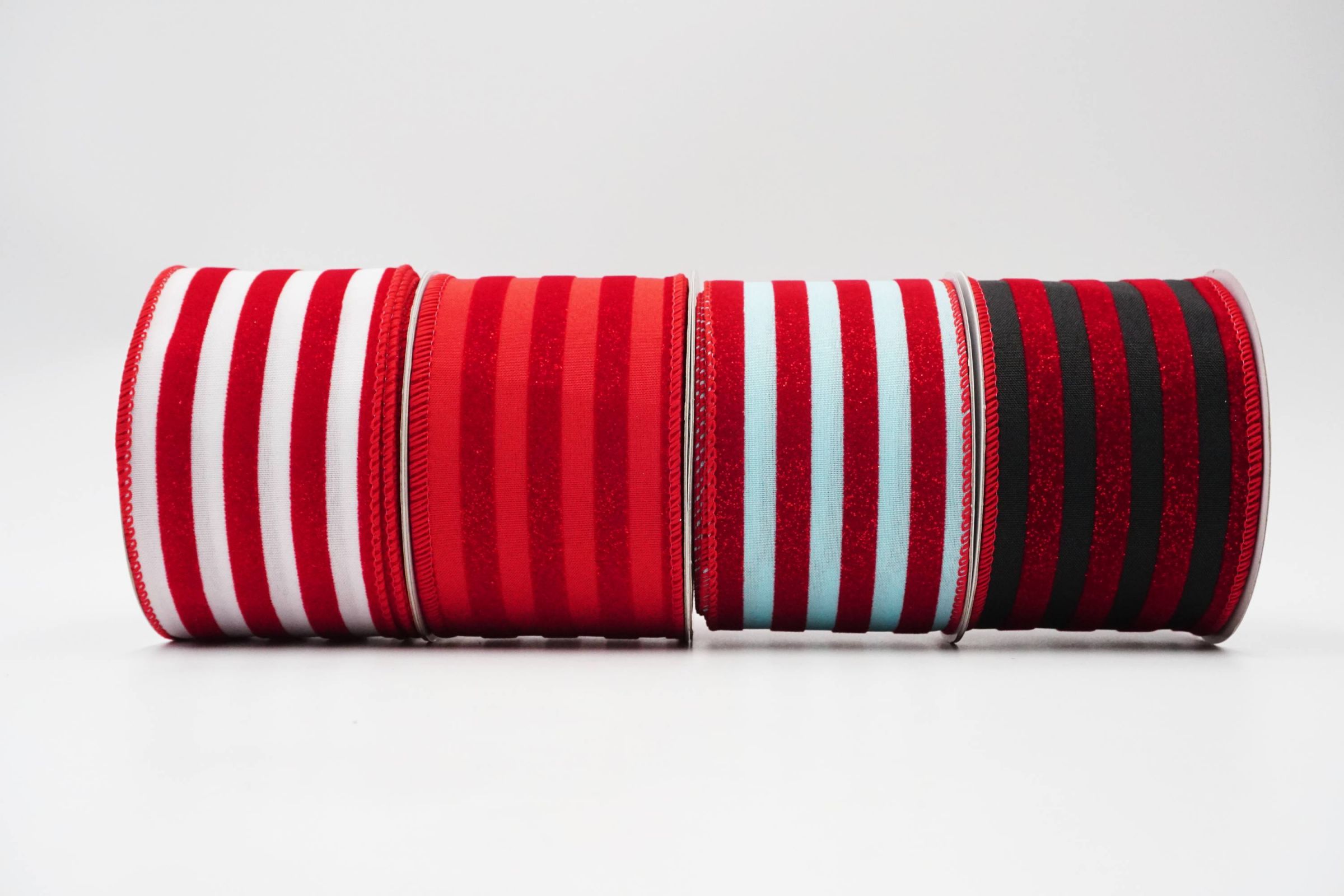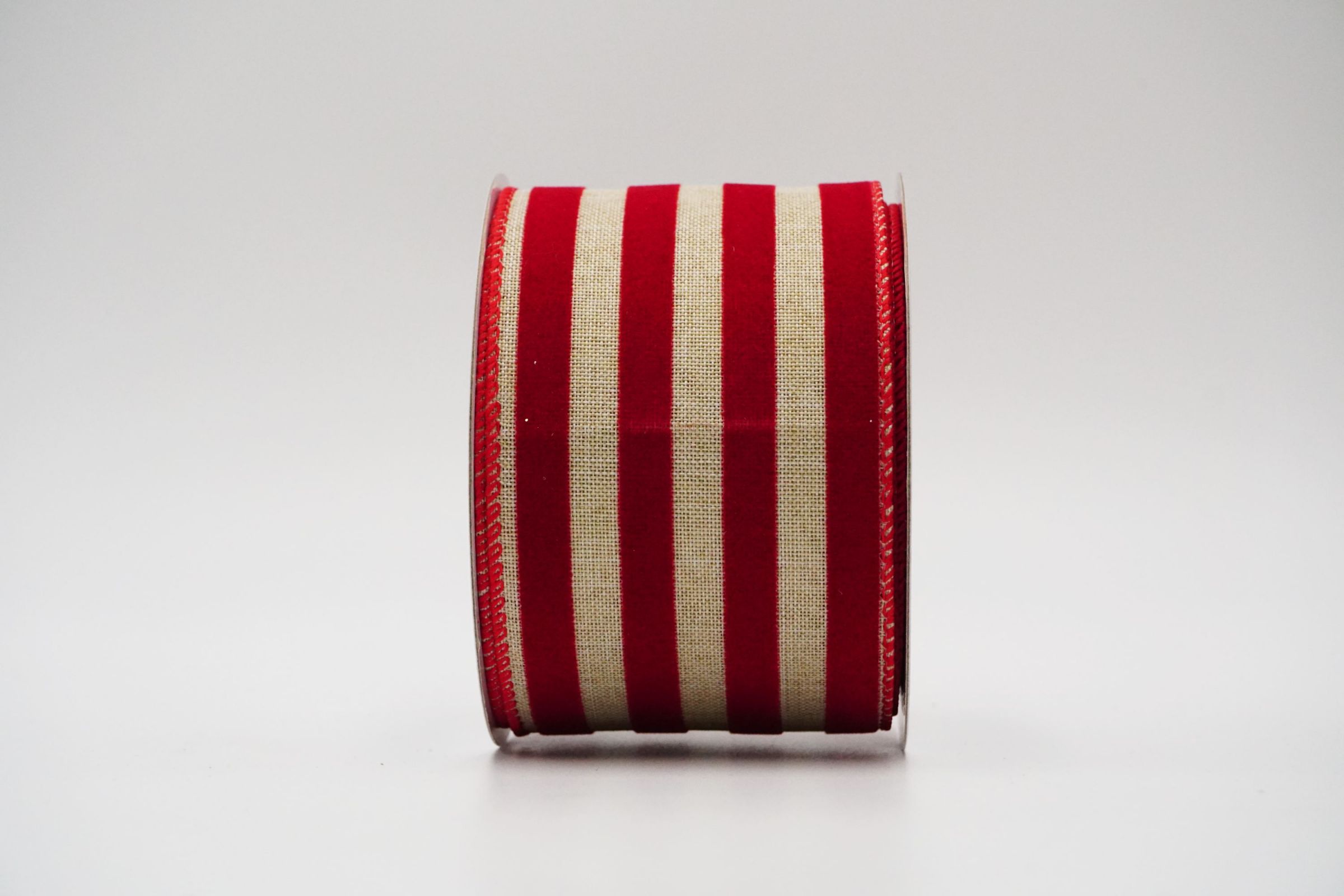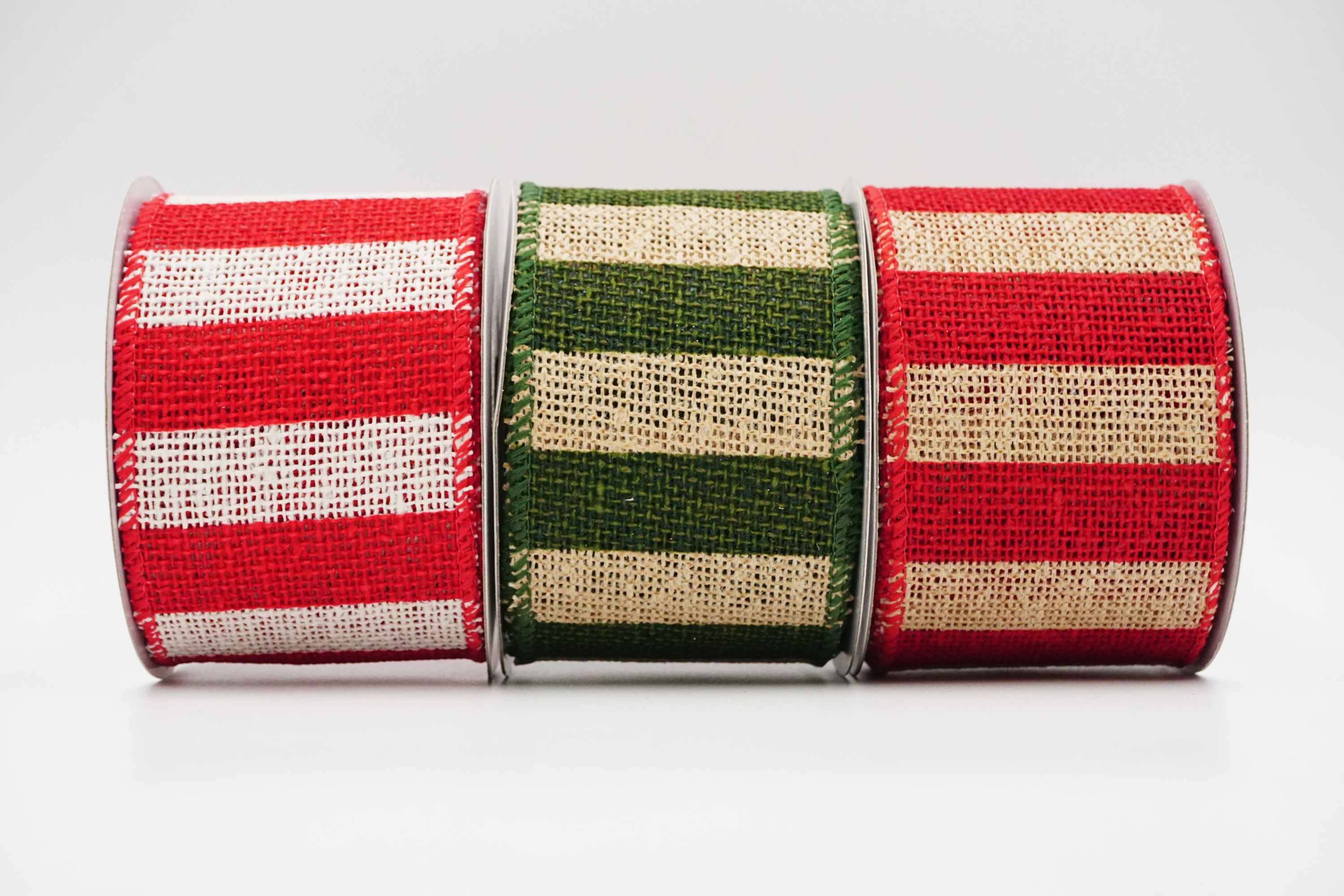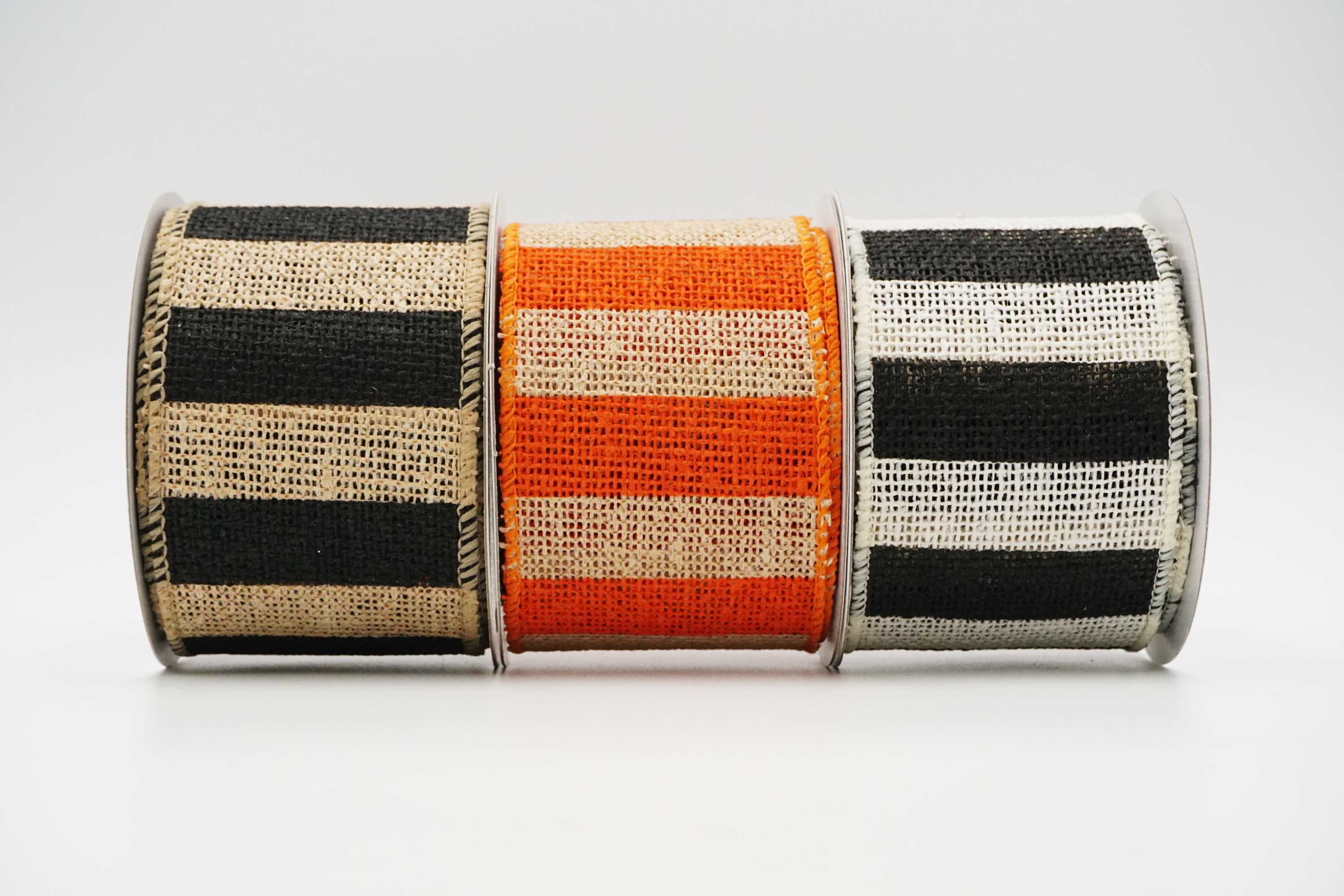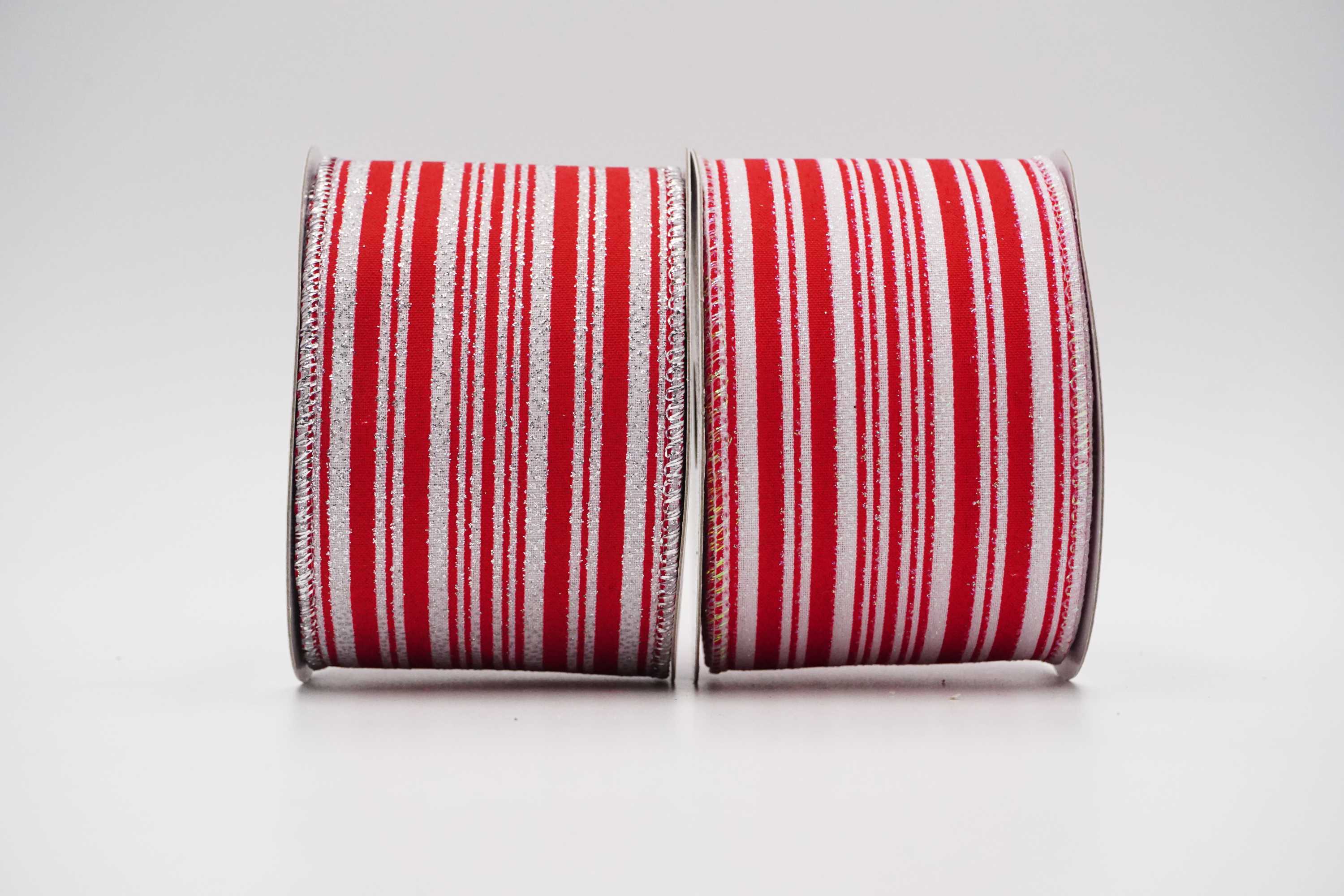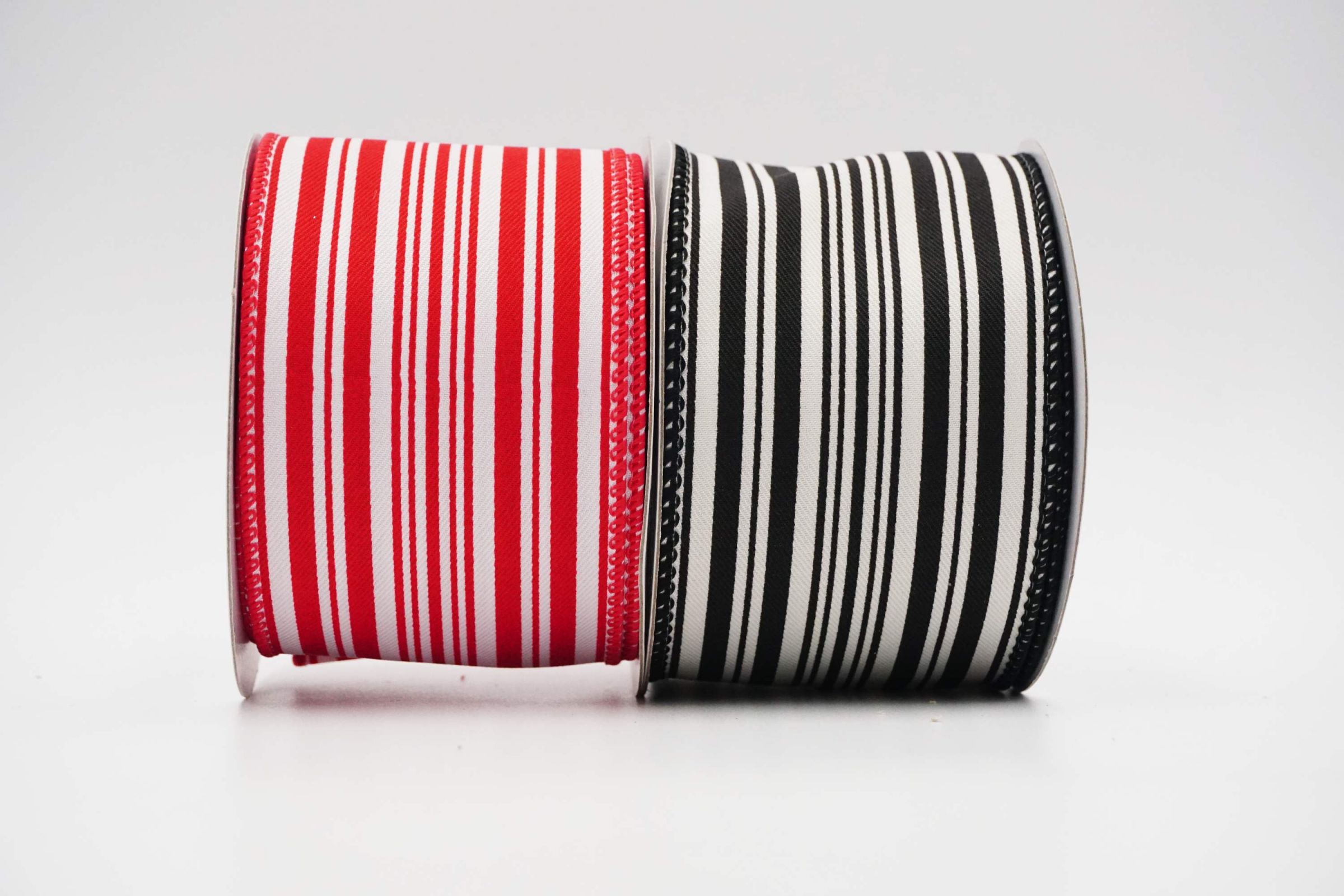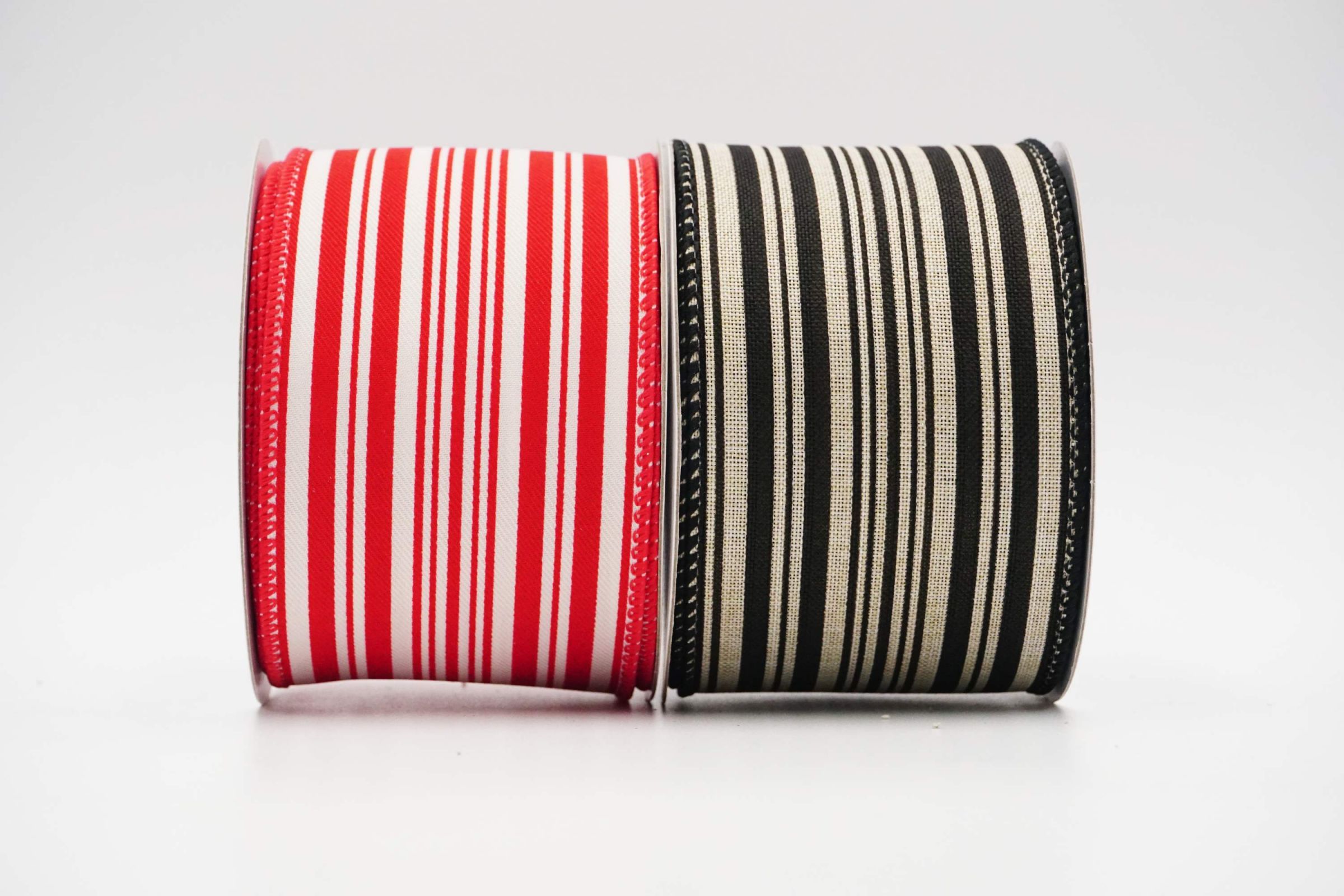 These striped ribbon designs are quite versatile. Try using it to decorate flower bouquets or enhance your packaging! This ribbon is available in a variety of colors as shown in the color image list.

These ribbons are 2-1/2 inches wide, single-faced, and the texture of the base material enhances its overall appearance. With wired edges that allow for easy shaping of ribbons in the style of bows, and other decorative designs. The edges are overstitched with metallic thread to create this beautiful wired design while adding a sparkling finishing touch to the overall styling. This ribbon can be used for gift packing, party decorations, and many other creative tasks.
Its vibrant styling makes it perfect for use during festive occasions like Christmas, too. This ribbon would make a beautiful addition to packaging rustic holiday gifts, floral arrangements, and farmhouse-style winter and Christmas décor such as adding to garlands, trees, wreaths, etc.
The striped ribbon features a vibrant style and it is designed in a standard width. Perfect for art and craft activities, these striped design that looks beautiful when shaped into voluminous bows and attractive motifs. You can make beautiful wreaths by combining ribbons of different colors.
The stylish design of these ribbons makes them a favorite for party decoration, beautifying gift baskets, and similar creations as they are versatile.
Striped Wired Ribbon_KF6575&KF6576
Striped Wired Ribbon_KF6625&KF6630
Striped Wired Ribbon_KF6690&KF6690
Features
Christmas decorations
Household display
Wide applications
Durable & sturdy
Gift wrappings
Specification
# KF6574.KF6625.KF6630

KF6695.KF6784

Fabric type:

Faux burlap

Fiber content:
100% polyester
Size:
INCH
MM
2 1/2"
63mm
Wired:
yes
Edge:
cut & merrow
Color:

colorful
# KF6575

Fabric type:
Sheer
Fiber content:
44% nylon 56% polyester
Size:
INCH
MM
2 1/2"
63mm
Wired:
yes
Edge:
cut & merrow
Color:

blue
# KF6576.KF6685.KF6688

KF6690.KF6691.KF6770

Fabric type:

Satin

Fiber content:
100% Polyester
Size:
INCH
MM
2 1/2"
63mm
Wired:
yes
Edge:
cut & merrow
Color:

colorful
# KF6783

Fabric type:
Twill
Fiber content:
100% Polyester
Size:
INCH
MM
2 1/2"
63mm
Wired:
yes
Edge:
cut & merrow
Color:

white,red,black
# KF6792

Fabric type:

polyester/cotton/rayon

Fiber content:

50% polyester 45% cotton

5% rayon

Size:
INCH
MM
2 1/2"
63mm
Wired:
yes
Edge:
cut & merrow
Color:

green, red, black, orange,

natural
Photo Gallery

Related Products

---

Files Download

---
Applications
Gift wrapping
Christmas decoration
Holiday decoration
Fall season decoration
Gift bags
Bows
Craft project
Home décor
Wreath design
Floral design
Accessories
All decoration needs
Press Release
Coming soon! Click and download the newest E catalog!

Come and check out our new and wide range of ribbons for 2023 Spring/Valentine's Day season! New designs, new fabrics, new inspirations for all decorating needs!

Read More