Two-color Stripe Grosgrain Ribbon
DK0086
This collection of ribbons features striped shapes in two colors.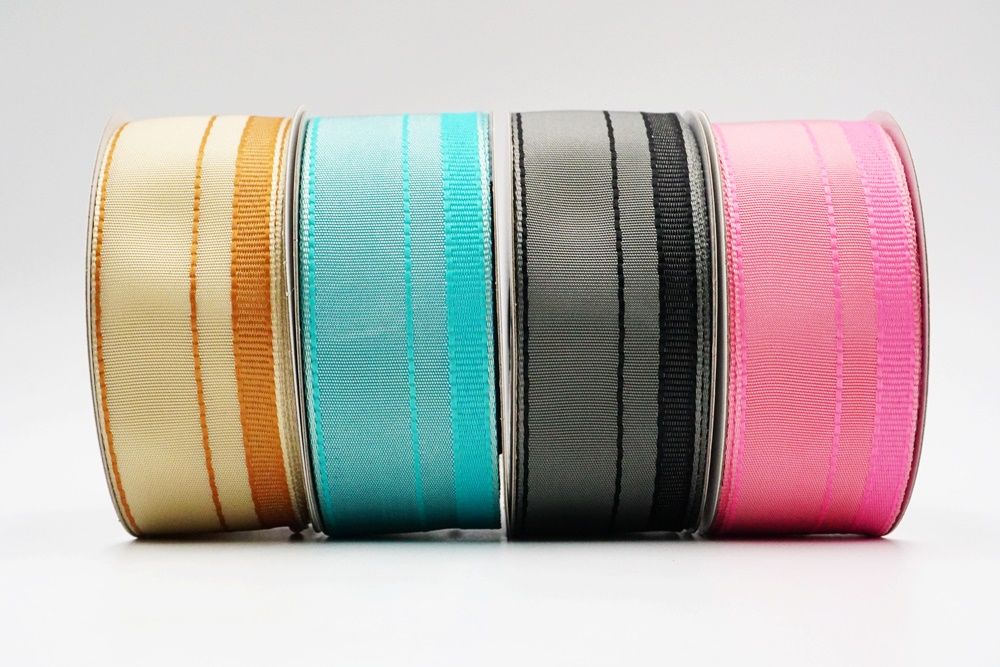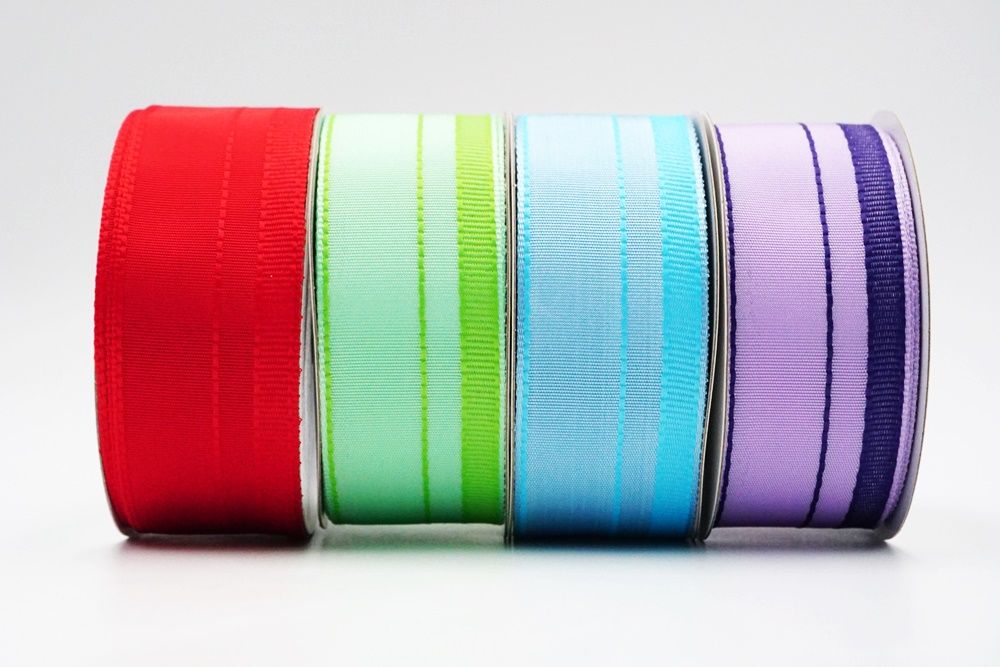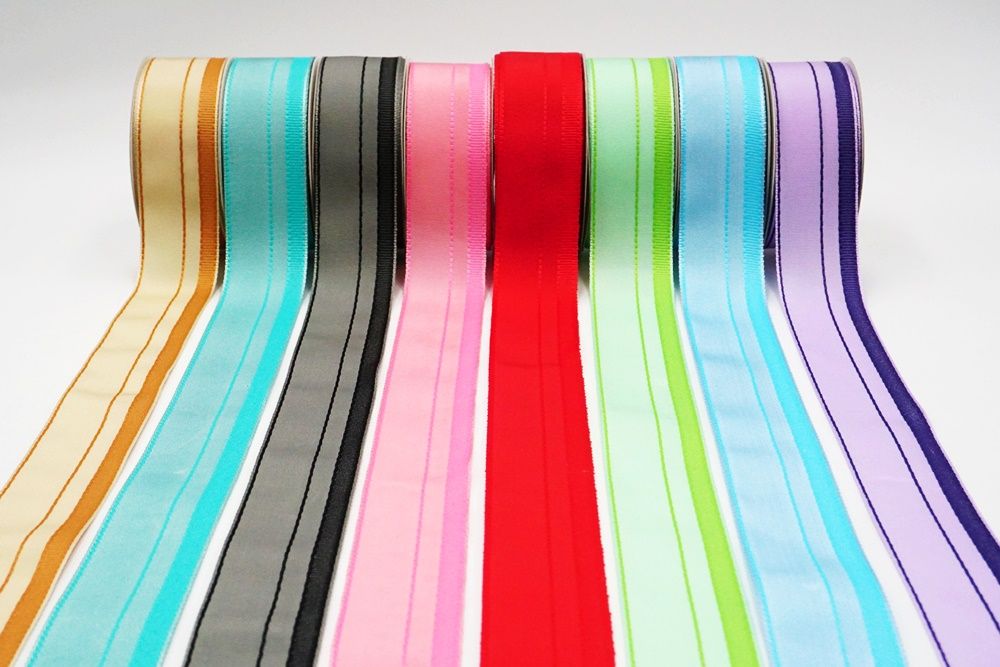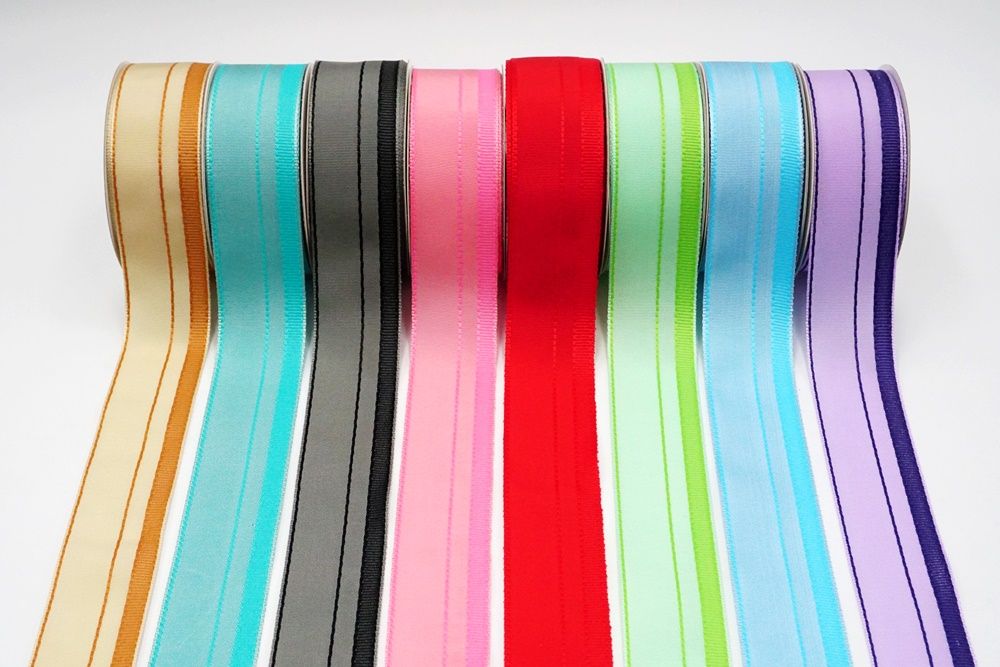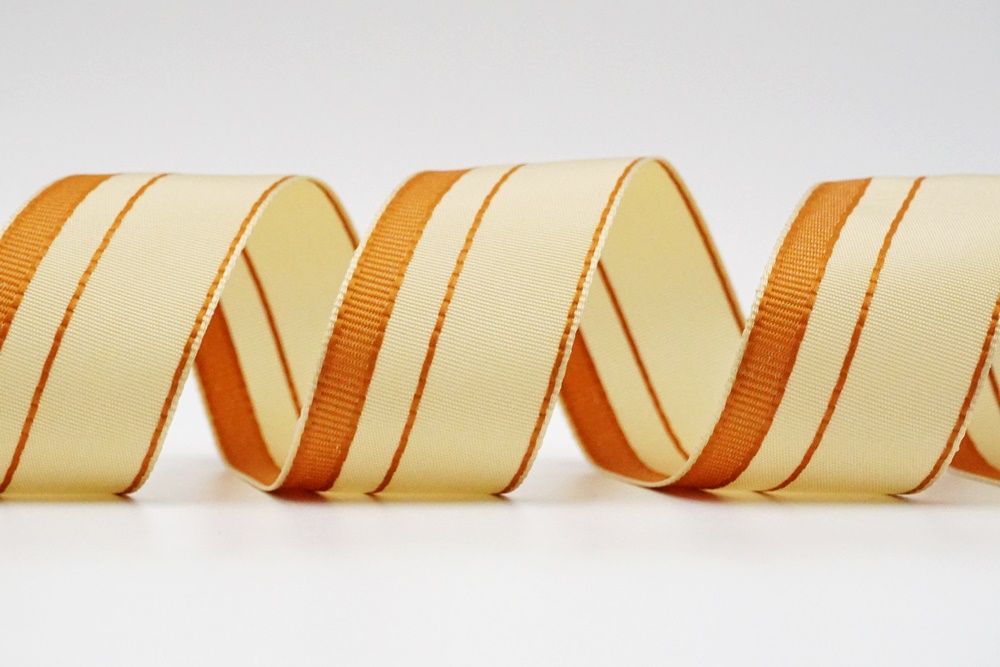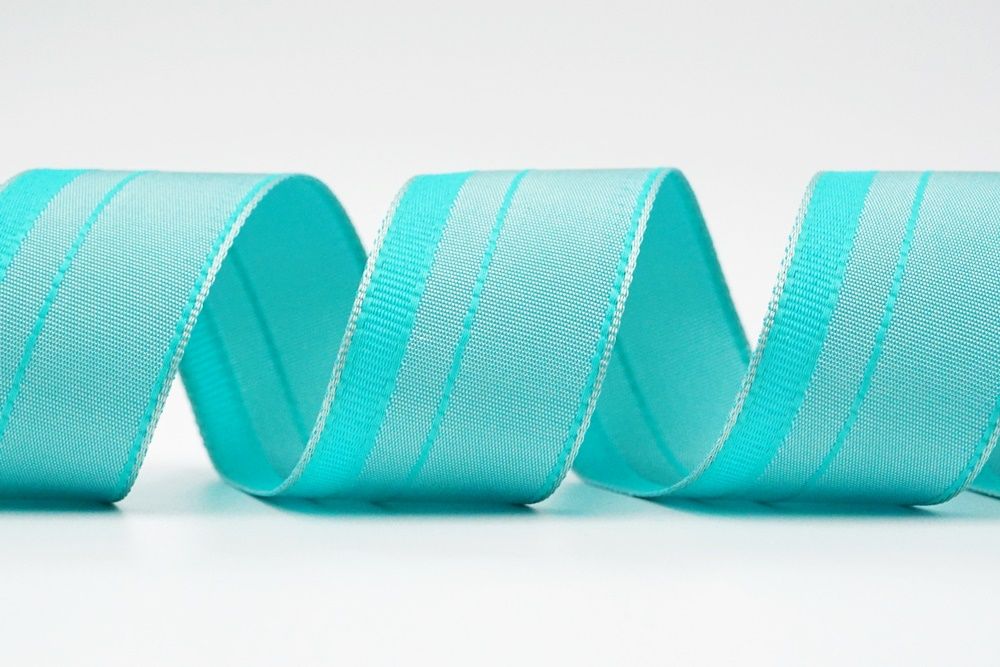 The stripes are not normal, we only added the stripes on the bottom of the ribbon, the top half retains its original color, and in the color of the stripes, we chose a similar color to the ribbon, so that the ribbon does not have a great sense of conflict.

"Each day comes bearing its own gifts. Untie the ribbons."

How do you start your day? Do you wake up, expecting the worst, complaining about the hour? Or do you open your eyes and appreciate the fact that you exist and that options are available to you? No matter how life is, we should enjoy it. No matter what life is like, we should all enjoy it. Why not try picking out a favorite gift and attaching one of our ribbons to send your thoughts to the one you love most.
More colors, more fun!
When it is used for gifts packing, wreaths, and hair bows making, the variety of vibrant colors gives a versatile look. Combine more colors can create multiple different visual effects. Custom colors can be produced at request. The eye-catching colors and textures make this ribbon an ideal addition to your gift package, craft projects, bows, floral arrangements, and all decorations.
Two-color Stripe Grosgrain Ribbon_DK0086-6036&1367

Two-color Stripe Grosgrain Ribbon_DK0086-R001&R211

Two-color Stripe Grosgrain Ribbon_DK0086-R271&R572

Two-color Stripe Grosgrain Ribbon_DK0086-R665&R704

More colors to find below the photo booth!
Features
Seasonal decorations
Versatility
Diversity in colors
Durability
In stock with NO MOQ
Specification
# DK0086

Fabric type:
Plain Woven
Fiber content:
100% polyester
Size:
INCH
MM
1 1/2"
38mm
Wired:
No
Edge:
woven
Color:
8 colors
Photo Gallery

Related Products

---

Files Download

---
Applications
Gift wrapping
Spring & Summer decoration
Gift bags
Bows & wreaths
Craft project
Birthday & party supplies
Home décor
Floral arrangement
Food packaging
Toys
Accessories
All decoration needs
Press Release
Coming soon! Click and download the newest E catalog!

Come and check out our new and wide range of ribbons for 2023 Autumn, Halloween, Christmas season! New designs, new fabrics, new inspirations for all decorating needs!

Read More