Velvet Holly Leaf
KF6034, KF6035
Holly leaf design in velvet texture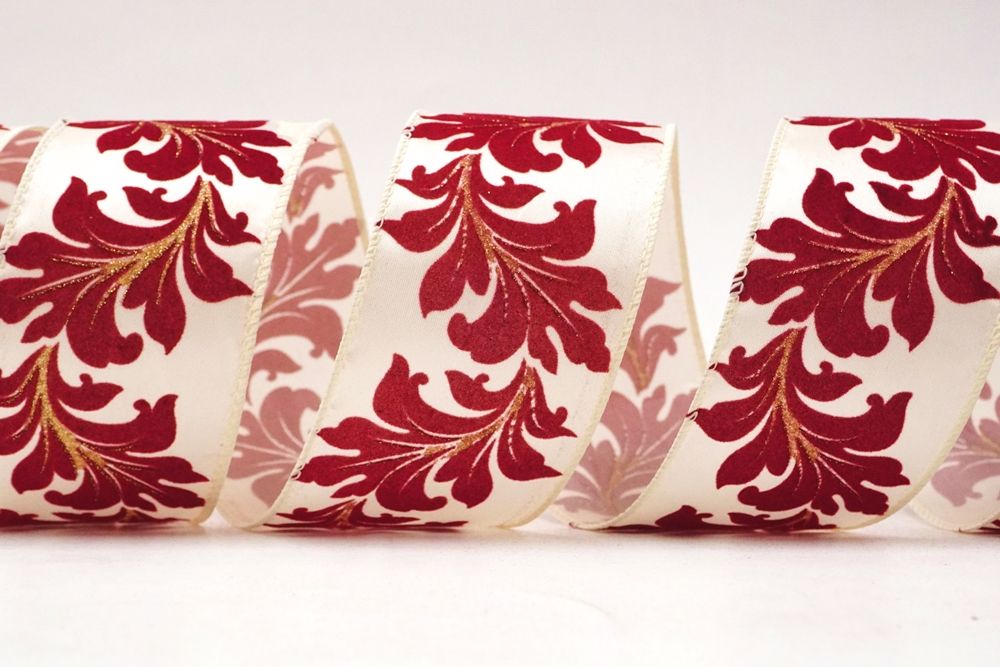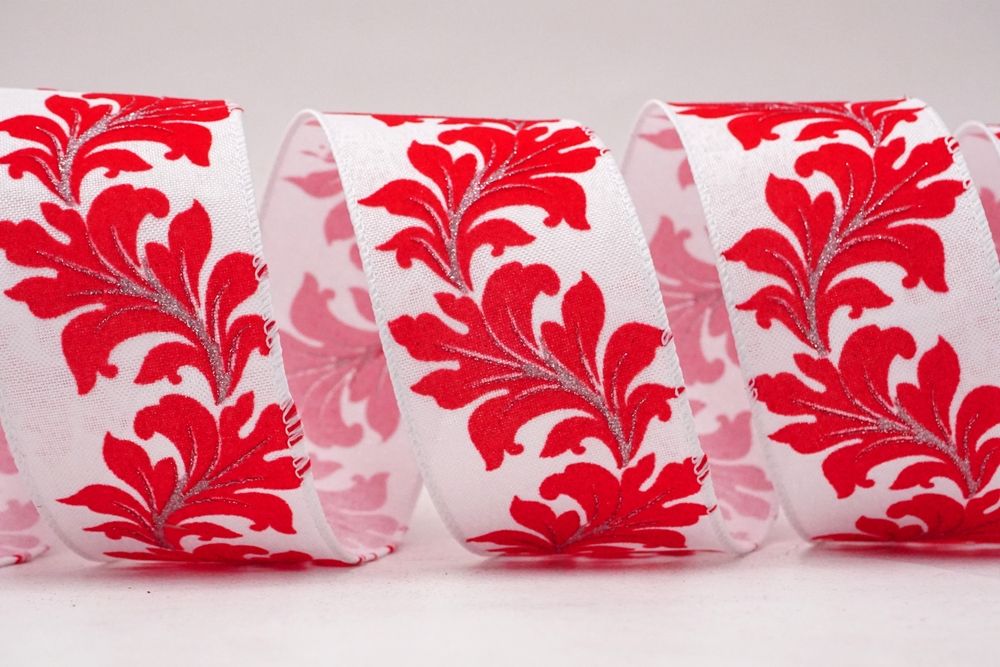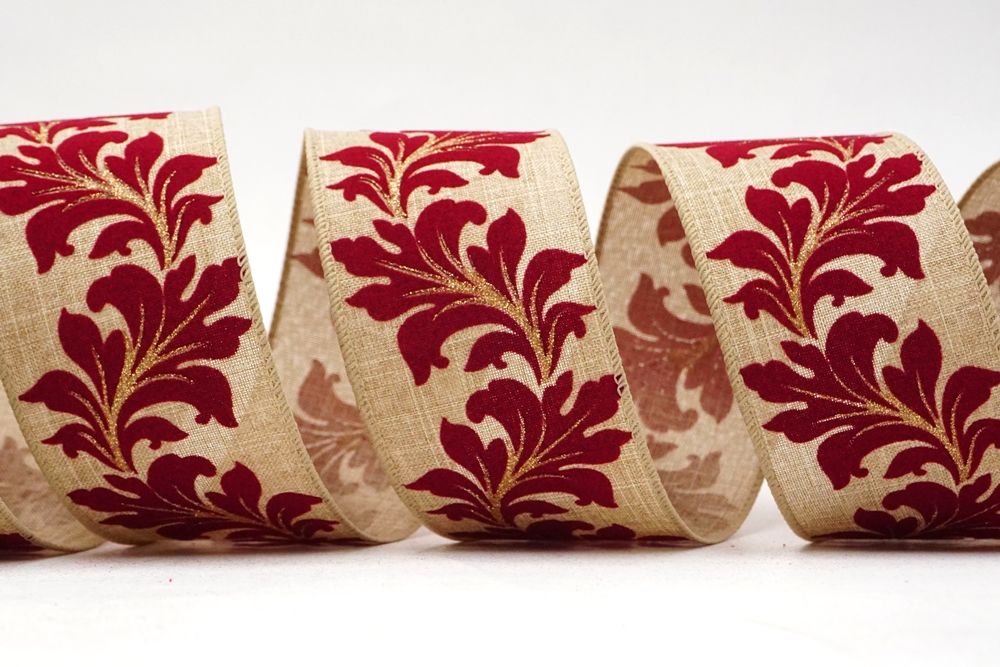 Holly leaf has been a protective botanic and rich meaning of holidays; it can be seeing everywhere when it is Christmas time!

Holly trees were traditionally known for protection from lightning strikes, to which end they were planted near a house. In European mythology, holly was associated with thunder gods such as Thor and Taranis. We now know that the spines on the distinctively-shaped holly leaves can act as miniature lightning conductors, thereby protecting the tree and other nearby objects.
The series of holly leave are designed as a symbol of love and peace, not limited by its colors more value with its meaning. Patterns can be printed in gold, silver, and red glitters or in velvety texture, each giving a different taste of the styles.

Base below comes with woven, organza, faux burlap, and satin fabric, at least four colors to choose. Size is limited to 2 1/2" inches with well-cut edge with matte thread fully wrapped.
If you are looking for a new feeling of Christmas decoration and presents applications, you should not be missing these new trendy items!
Hollyleavesvelvet_KF6034GC
Hollyleavesvelvet_KF6035GC-1-1
Hollyleavesvelvet_KF6035GC-8-169_small1
Hollyleavesvelvet_KF6035GC-13-183
Features
Christmas decorations
Wide applications
Durable & sturdy
Specification
# KF6034

Fiber content:

100% Polyester(Satin)

Size:
INCH
MM
1 1/2"
38mm
Wired:
YES
Edge:
woven
Color:

#1white/red
#

KF6035



Fiber content:

100% Polyester(Woven)

Size:
INCH
MM
1 1/2"
38mm
Wired:
YES
Edge:
woven
Color:

#1 white/red

#2 red
#3 Khaki
#

KF6036



Fiber content:

100% Polyester

Size:
INCH
MM

1 1/2"

38mm
Wired:
YES
Edge:
woven
Color:

#1 white/red

#2 red/gold

#3 red/gold (Faux Burlap)

#4 Brown/gold (Faux Burlap)
#

KF6037



Fiber content:

100% Polyester (Organza)

Size:
INCH
MM
1 1/2"
38mm
Wired:
YES
Edge:
woven
Color:

#1 red

#2 purple

#3 light blue

#4 gold
Photo Gallery

Related Products

KF6036

---

Holly leaf has been a protective botanic and rich meaning of holidays; it can be seeing everywhere when it is Christmas time! Holly trees were traditionally known for protection from lightning strikes, to which end they were planted near a house. In European mythology, holly was associated with thunder gods such as Thor and Taranis. We now know that the spines on the distinctively-shaped holly leaves can act as miniature lightning conductors, thereby protecting the tree and other nearby objects.

---

KF6037

---

Holly leaf has been a protective botanic and rich meaning of holidays; it can be seeing everywhere when it is Christmas time! Holly trees were traditionally known for protection from lightning strikes, to which end they were planted near a house. In European mythology, holly was associated with thunder gods such as Thor and Taranis. We now know that the spines on the distinctively-shaped holly leaves can act as miniature lightning conductors, thereby protecting the tree and other nearby objects.

---

---

Files Download

---
Applications
Gift wrapping
Christmas decoration
Gift bags
Bows
Craft project
Home décor
Wreath design
Floral design
Accessories
All decoration needs
Press Release
Newly launched! Click and find out the lastest release items!

Come and check out our new and wide range of ribbons for 2022 Spring season! New designs, new fabrics, new inspirations for all decorating needs!

Read More