Glitter Metallic Ribbon
KF7336.KF7337.KF7338.KF7339.KF7340. KF7269.KF7466.KF7467.KF7468.KF7469.
A wrap of shimmery ribbon creates an outstanding look.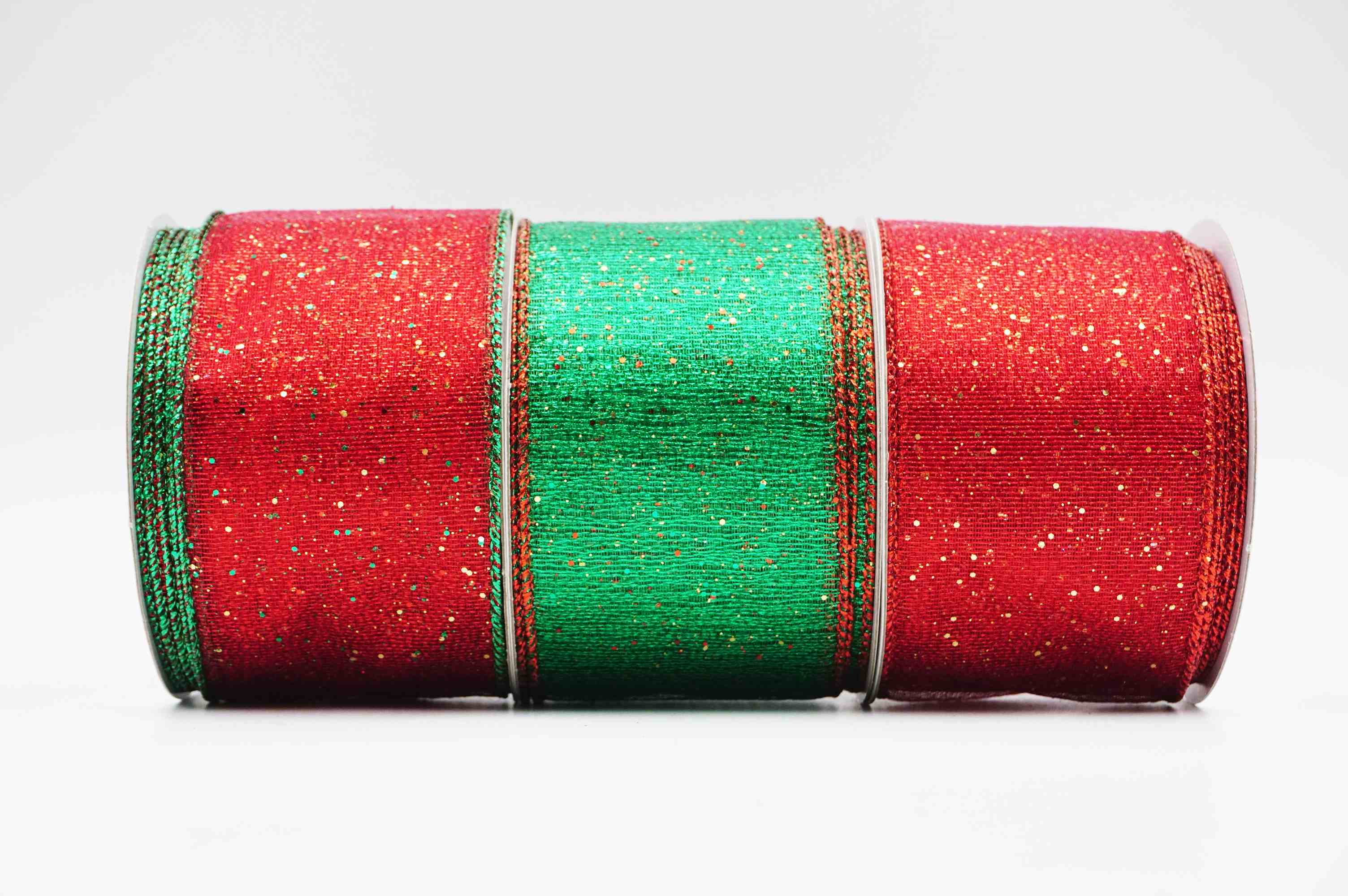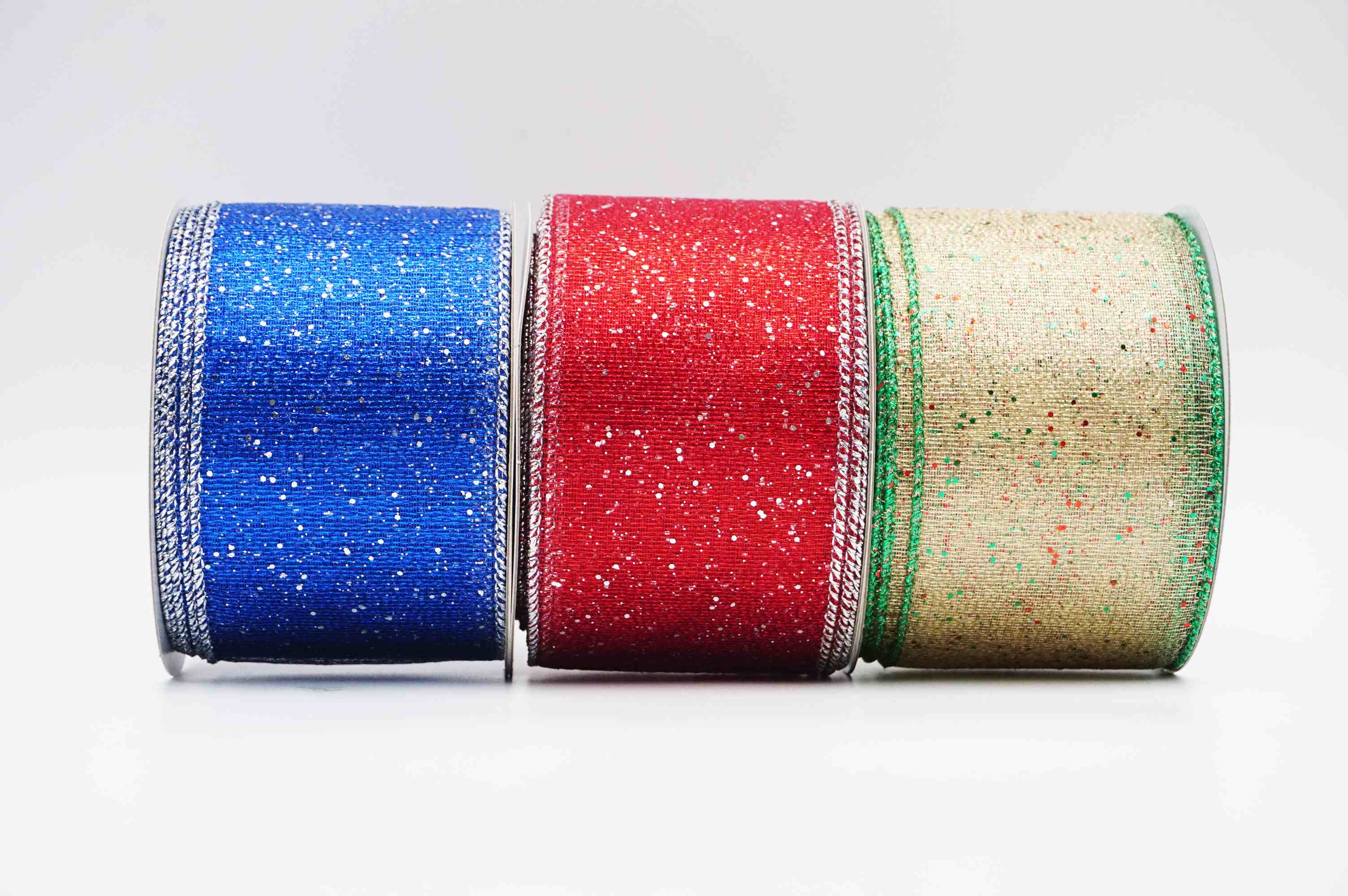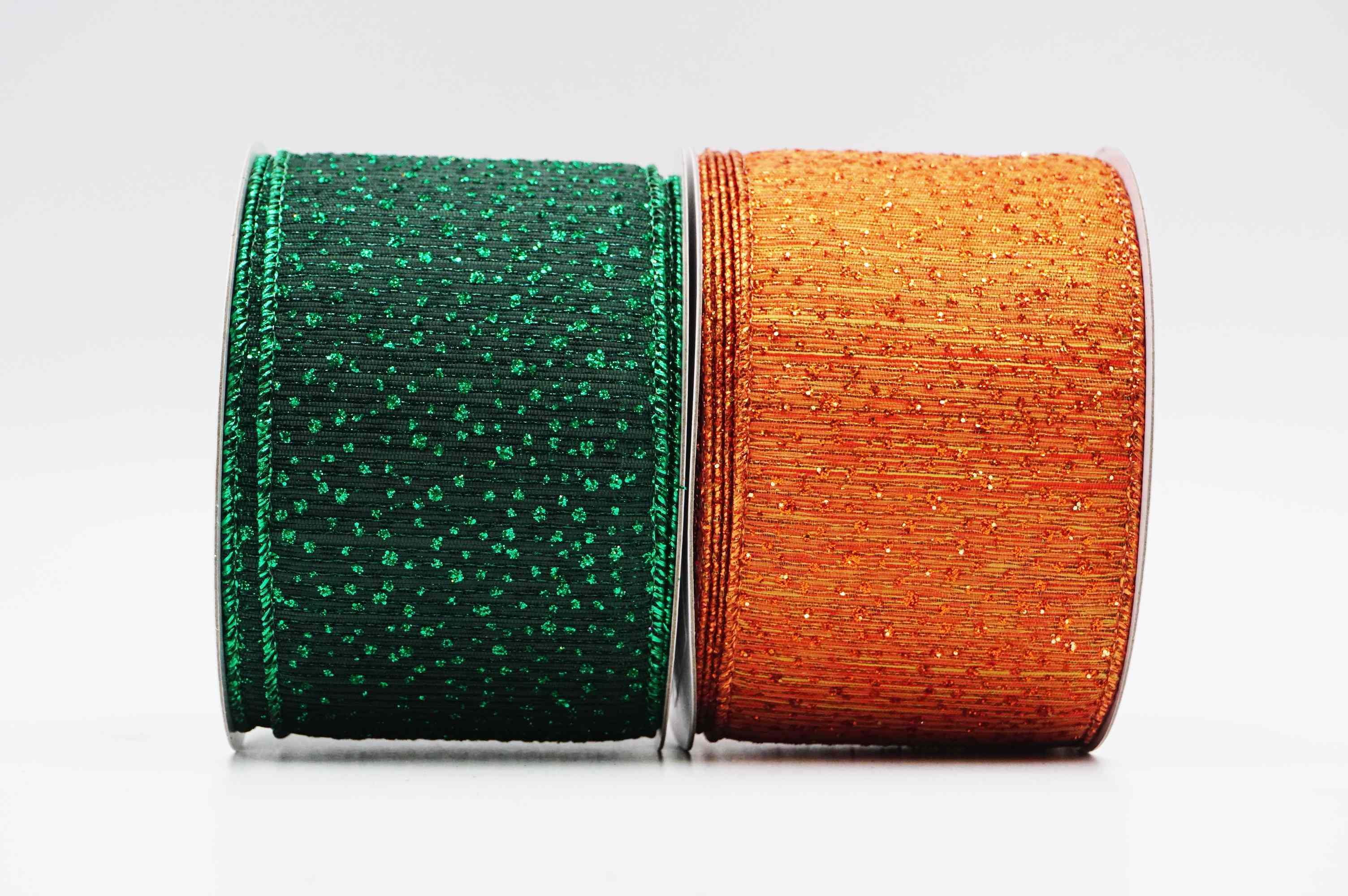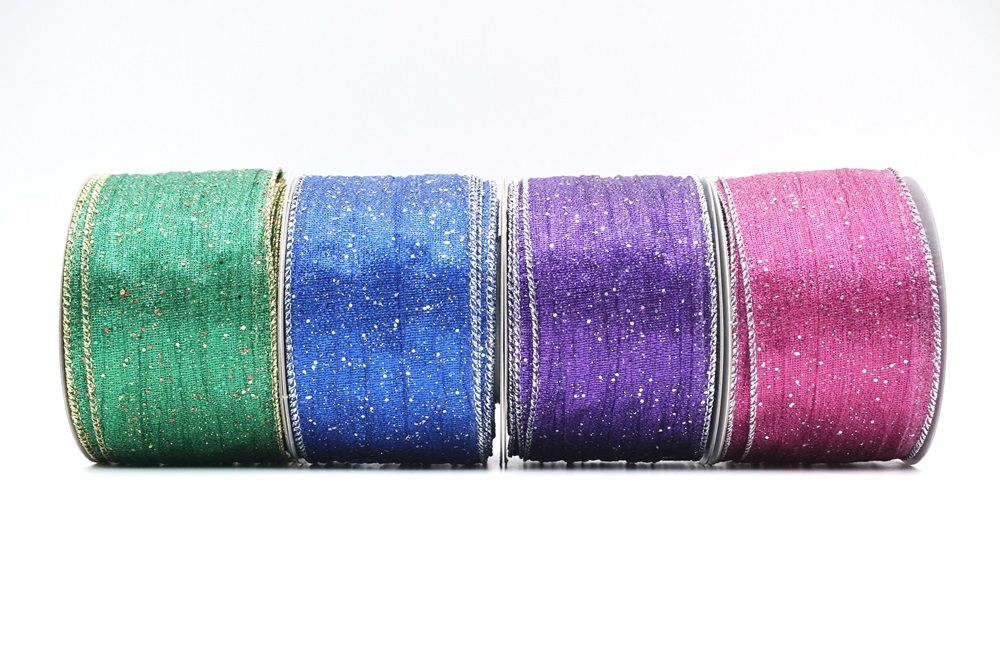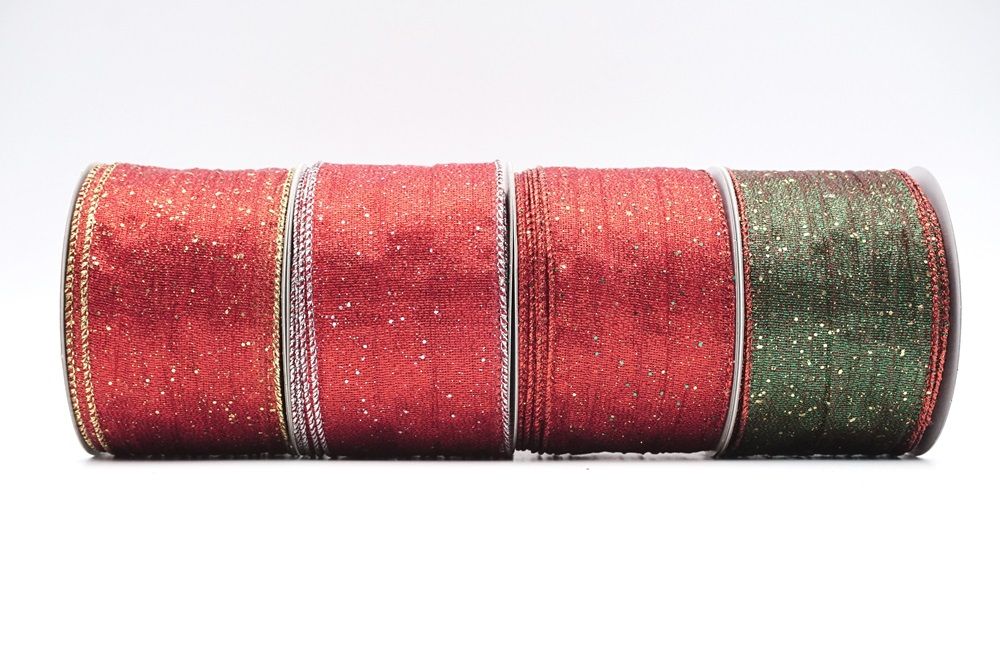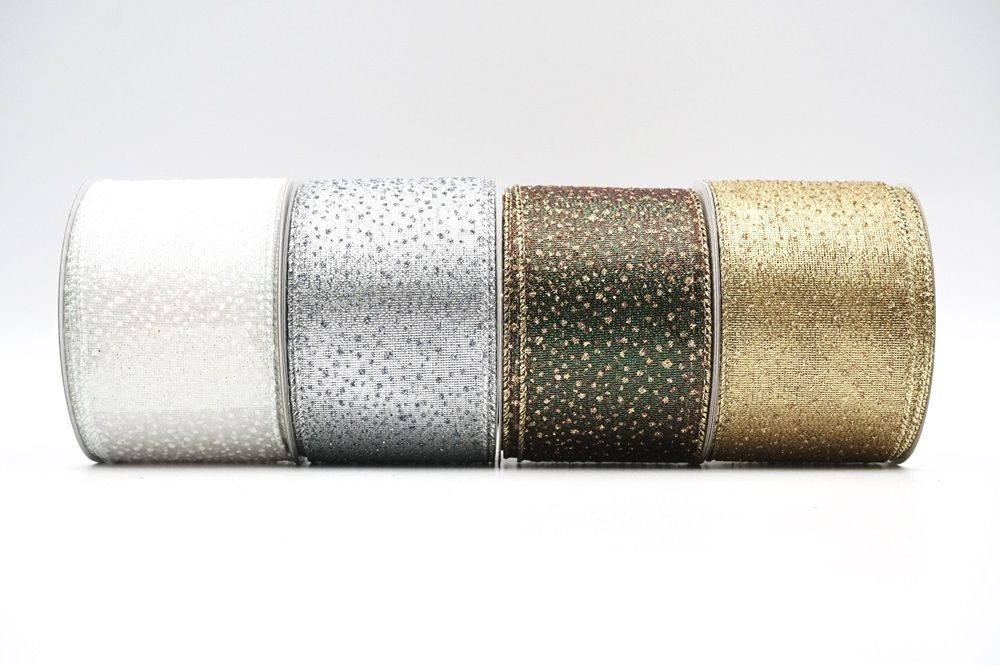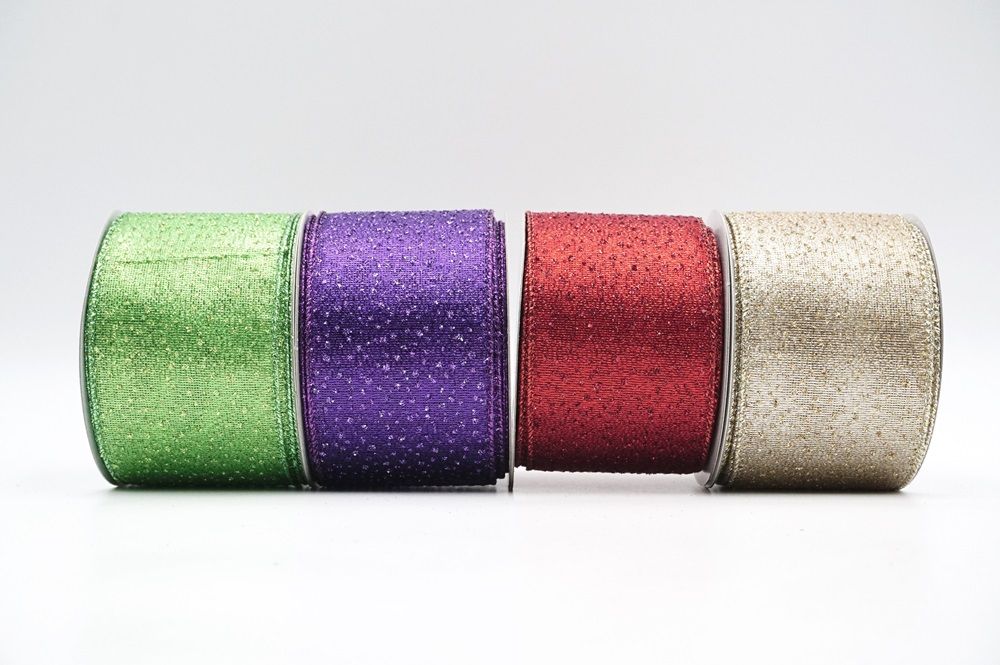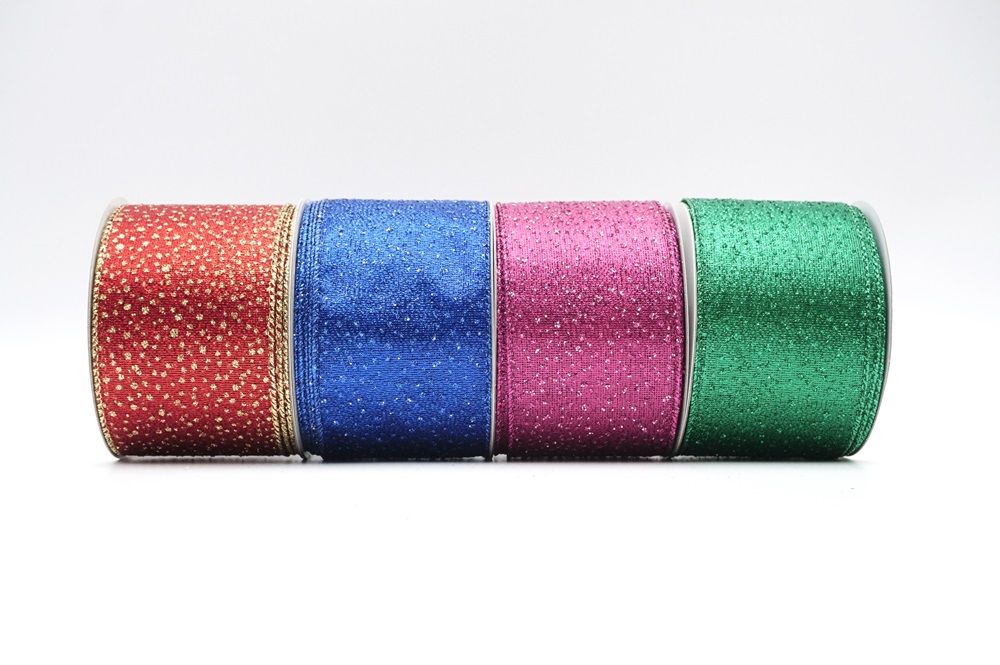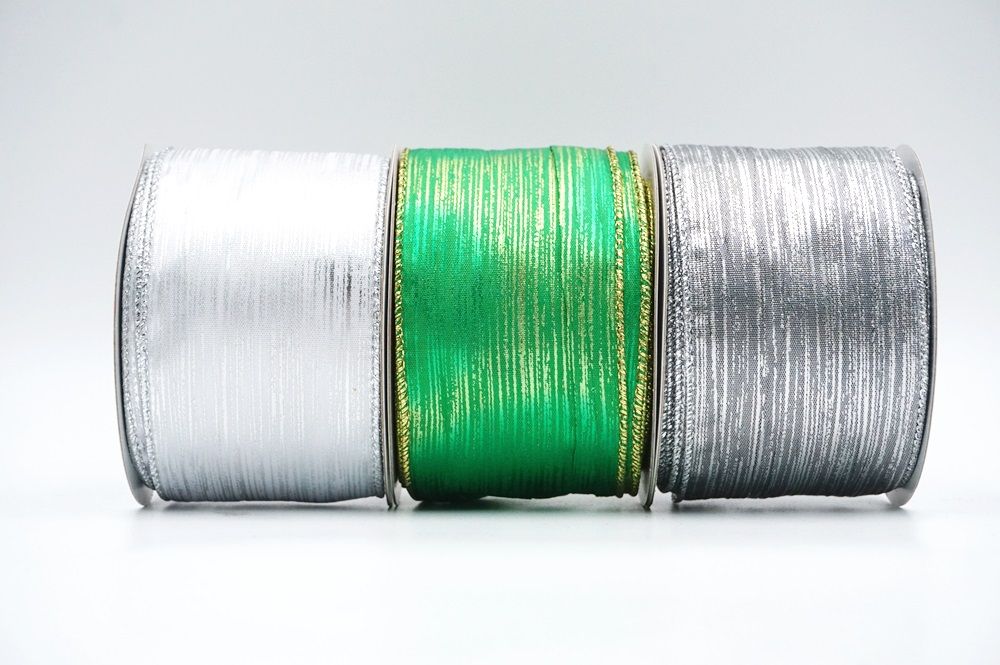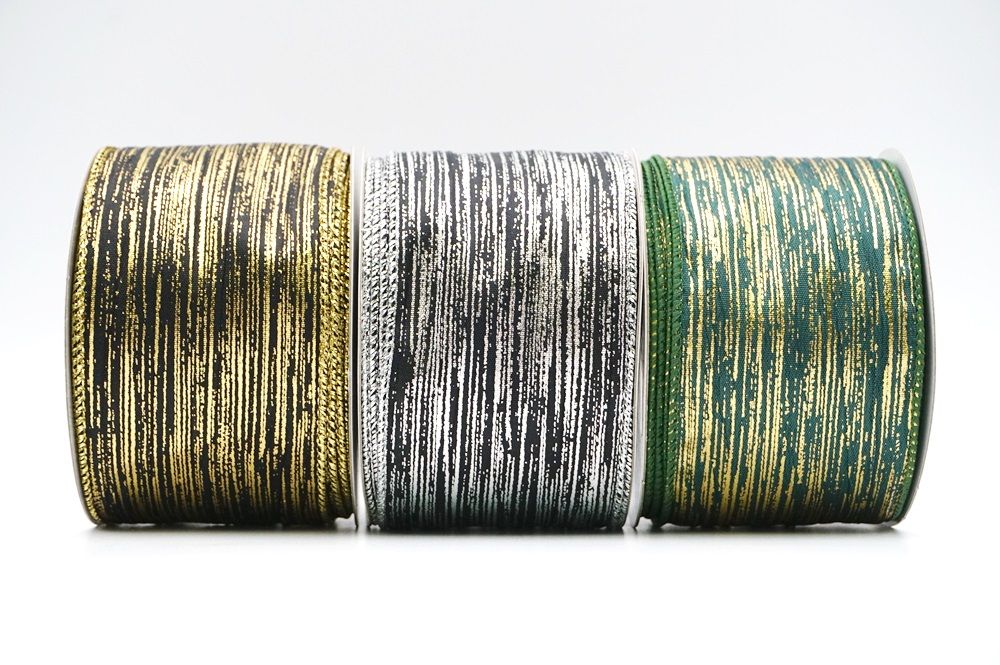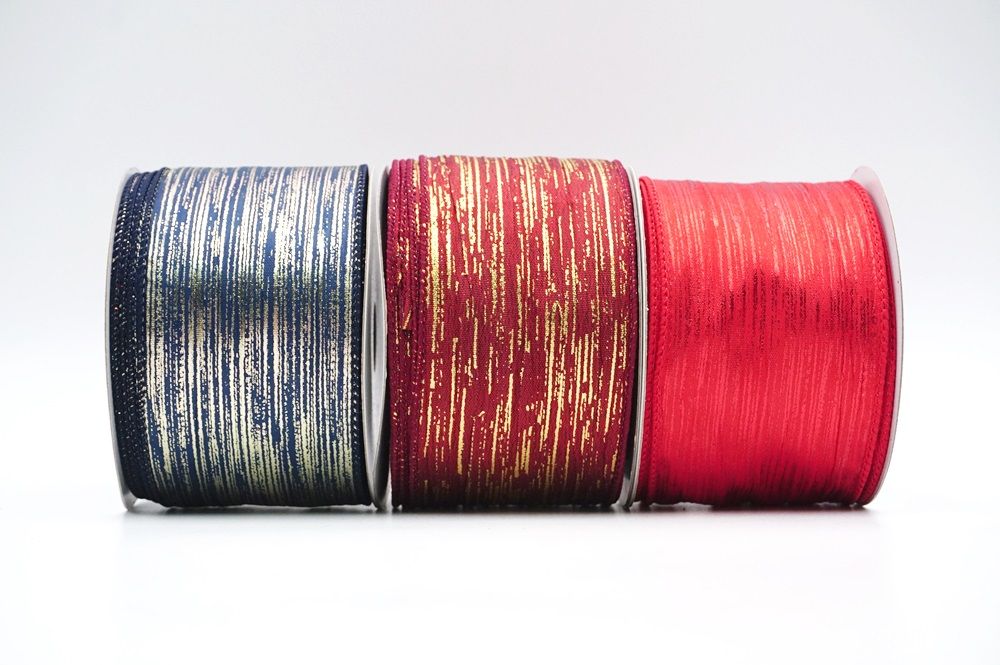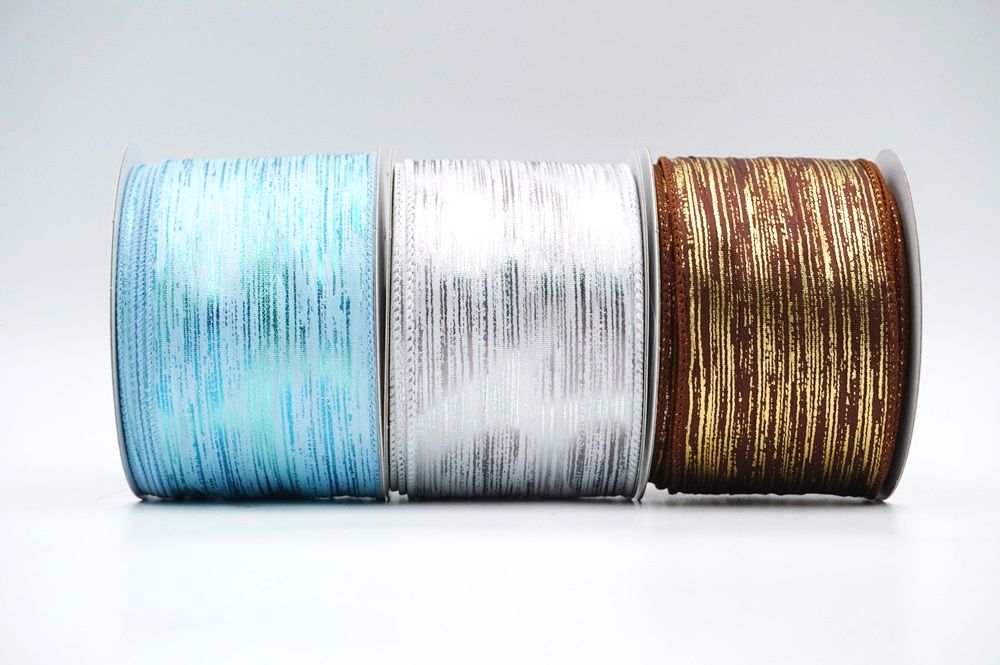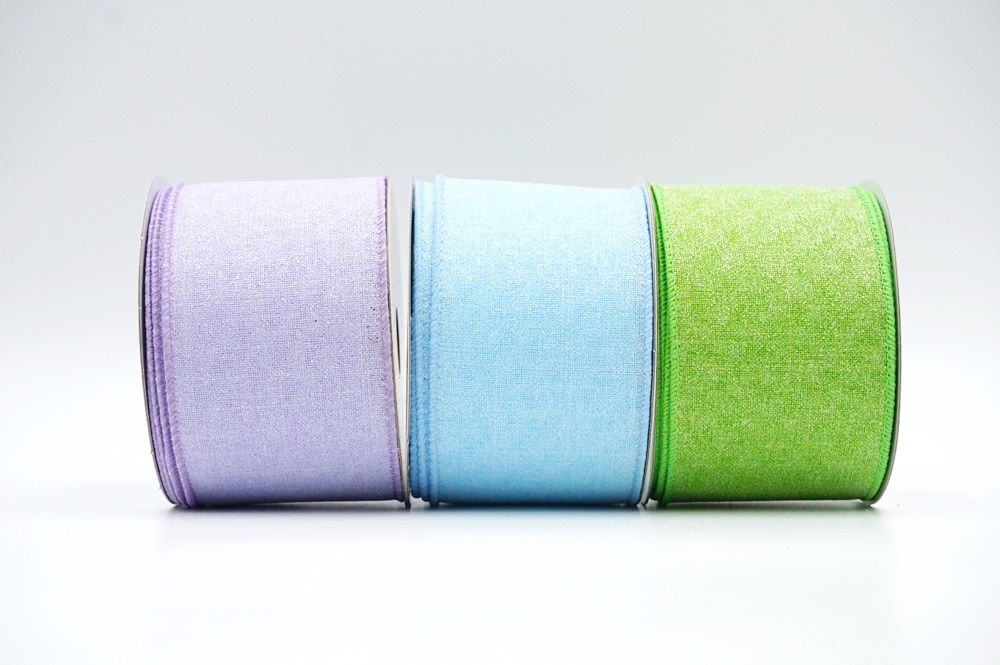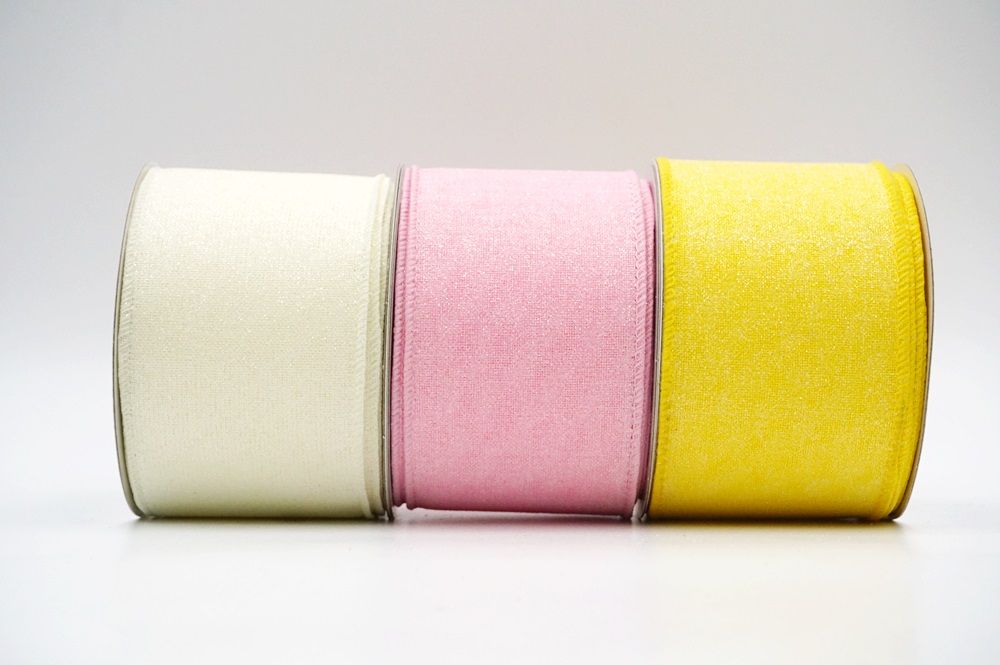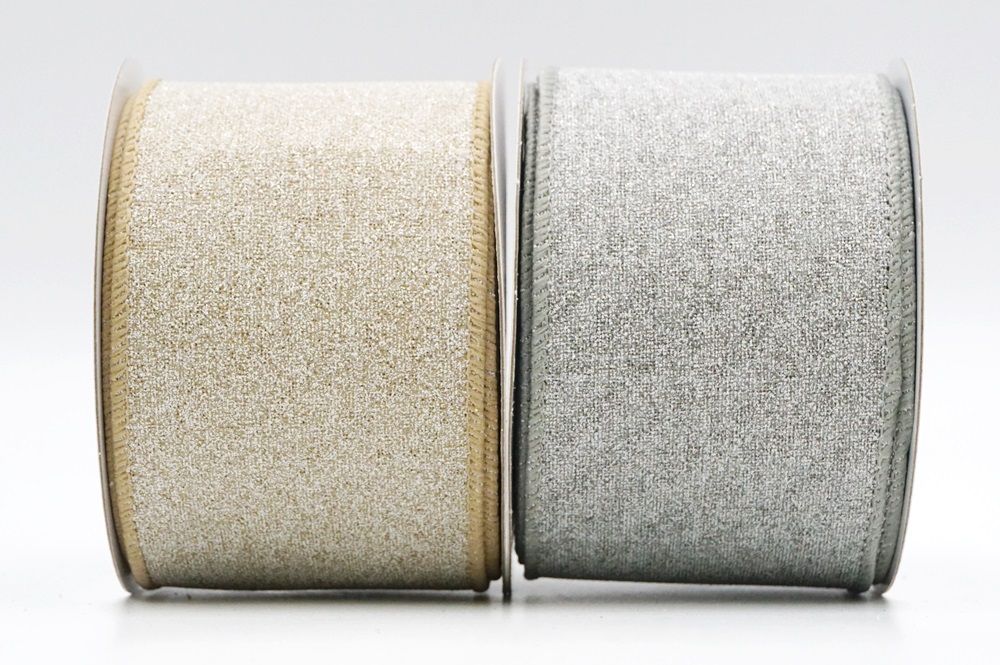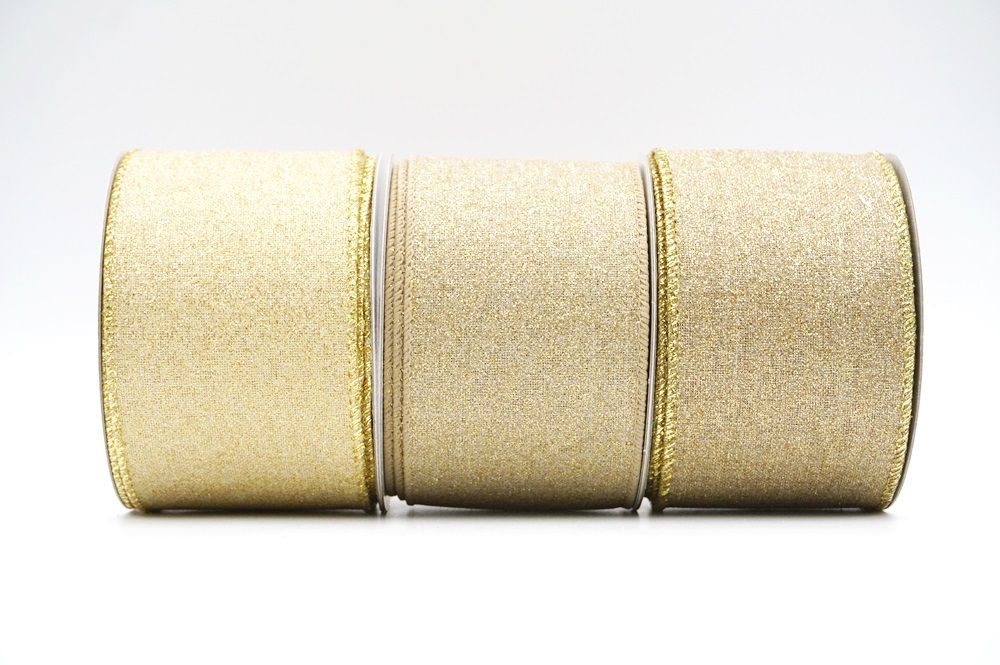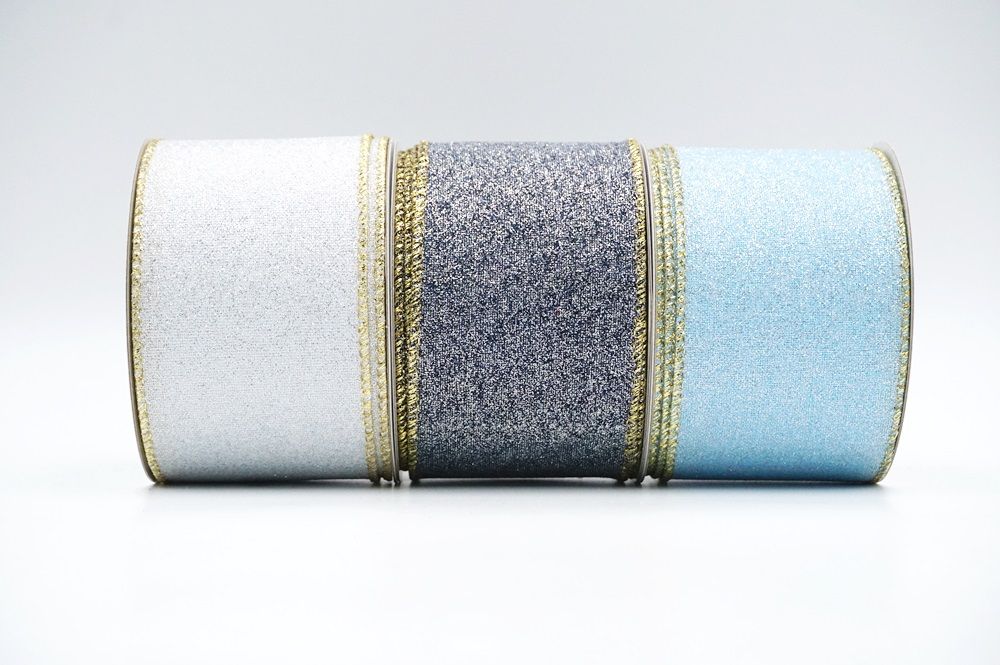 This metallic ribbon is woven with 2 colors of metallic yarn. The ribbon base adopts fine polyester yarn in multiple colors. Each of them brings a festive feeling because who doesn't like glossy Christmas? Mix and match this metallic ribbon with different colors to adorn your Christmas!
You could put this glitter ribbon over a wider satin ribbon for a beautiful wrap job on a special gift. During the Christmas holidays, we love making wreaths and bows from this ribbon or making as little shiny stars on Christmas trees.
Shimmery ribbons are a show-stopper on scrapbook pages and paper crafts as well. They are also great for floral arrangements, gift baskets, embellishing, and more. If you are looking for a noble but not too complicated ribbon for your own product, this lustrous ribbon series is highly recommended. It can definitely enhance the whole package.
Glitter Metallic Ribbon_KF7339.KF7340
Glitter Metallic Ribbon_KF7336
Glitter Metallic Ribbon_KF7338
Glitter Metallic Ribbon_KF7269
Glitter Metallic Ribbon_KF7469
Features
Christmas decorations
Household display
Wide applications
Durable & sturdy
Gift wrappings
Specification
# KF7269.KF7466.KF7467.KF7468.KF7469

Fabric type:
Metallic
Fiber content:
30% NYLON
70% METALLIC
Size:
INCH
MM
2 1/2"
63mm
Wired:
yes
Edge:
cut & merrow
Color:

colors
#KF7339.KF7340.KF7336.KF7337.KF7338

Fabric type:

Metallic

Fiber content:

30% NYLON




70% METALLIC

Size:
INCH
MM
2 1/2"
63mm
Wired:
yes
Edge:
cut & merrow
Color:

colors
Photo Gallery

Related Products

---

Files Download

---
Applications
Gift wrapping
Christmas decoration
Holiday decoration
Fall season decoration
Gift bags
Bows
Craft project
Home décor
Wreath design
Floral design
Accessories
All decoration needs
Press Release
Coming soon! Click and download the newest E catalog!

Come and check out our new and wide range of ribbons for 2023 Autumn, Halloween, Christmas season! New designs, new fabrics, new inspirations for all decorating needs!

Read More