Patterned Christmas Tree Ribbon
KF5928~KF5931
Christmas ribbons featuring Christmas trees in assorted styles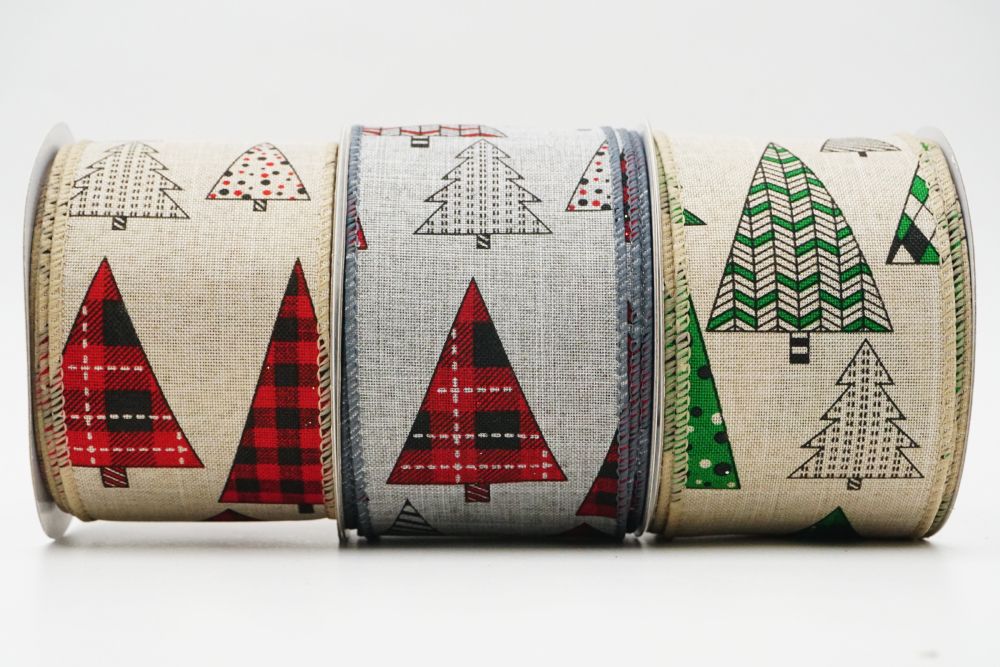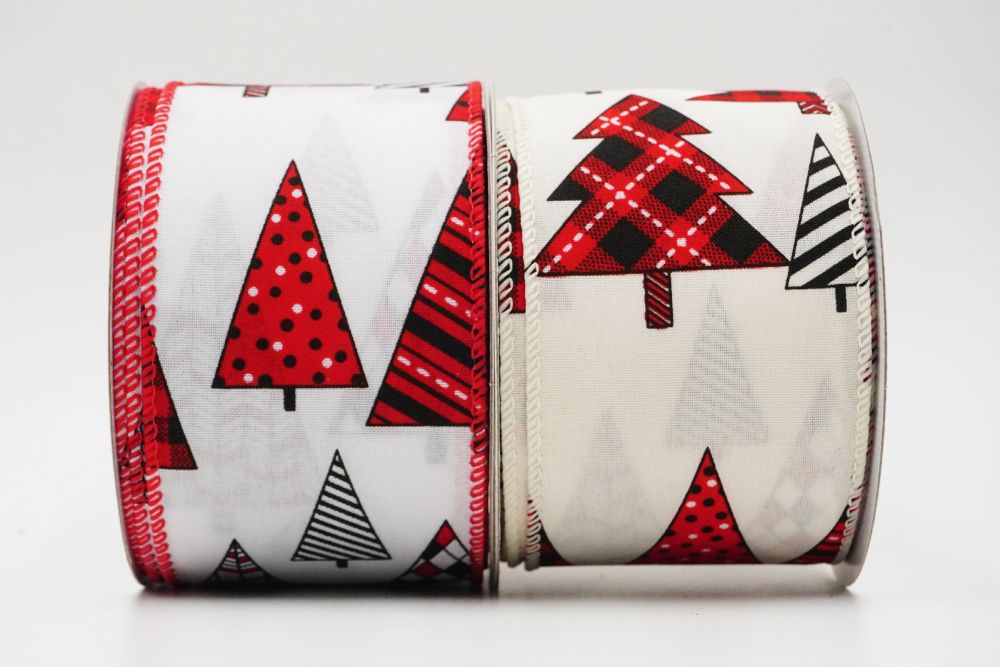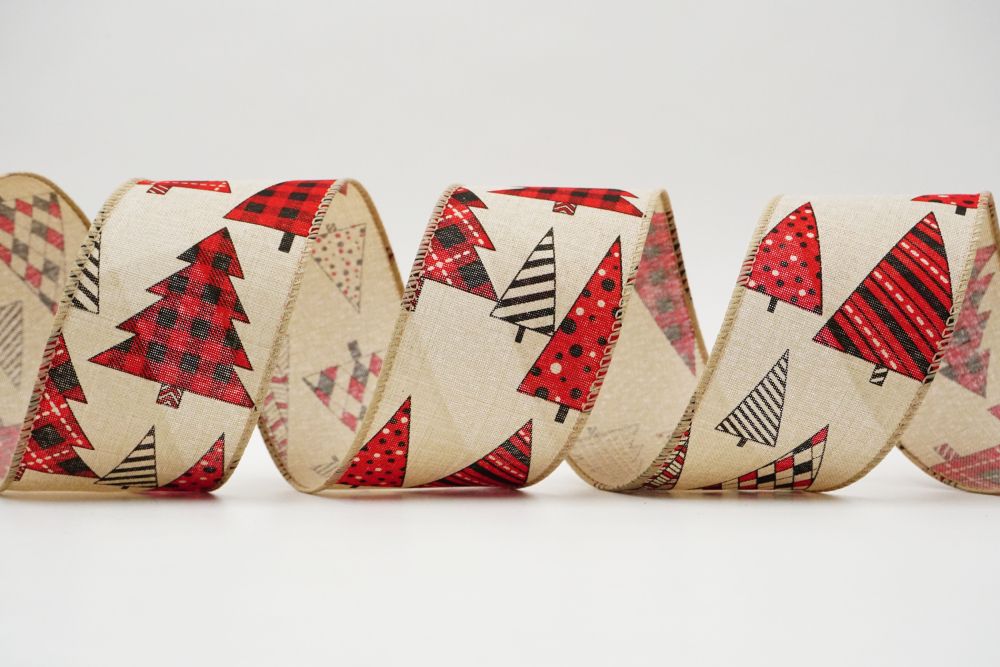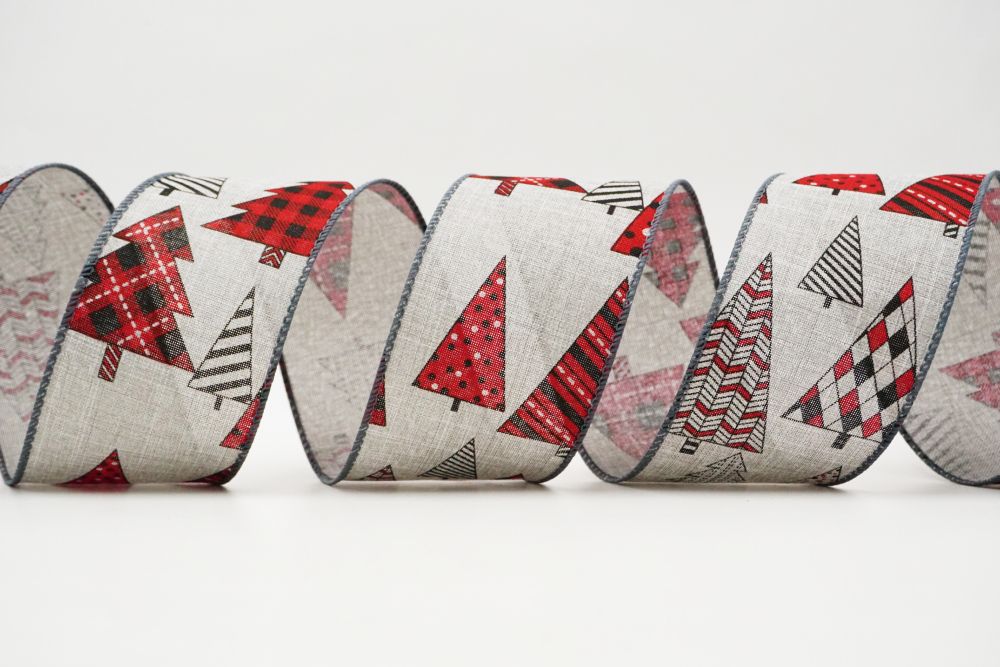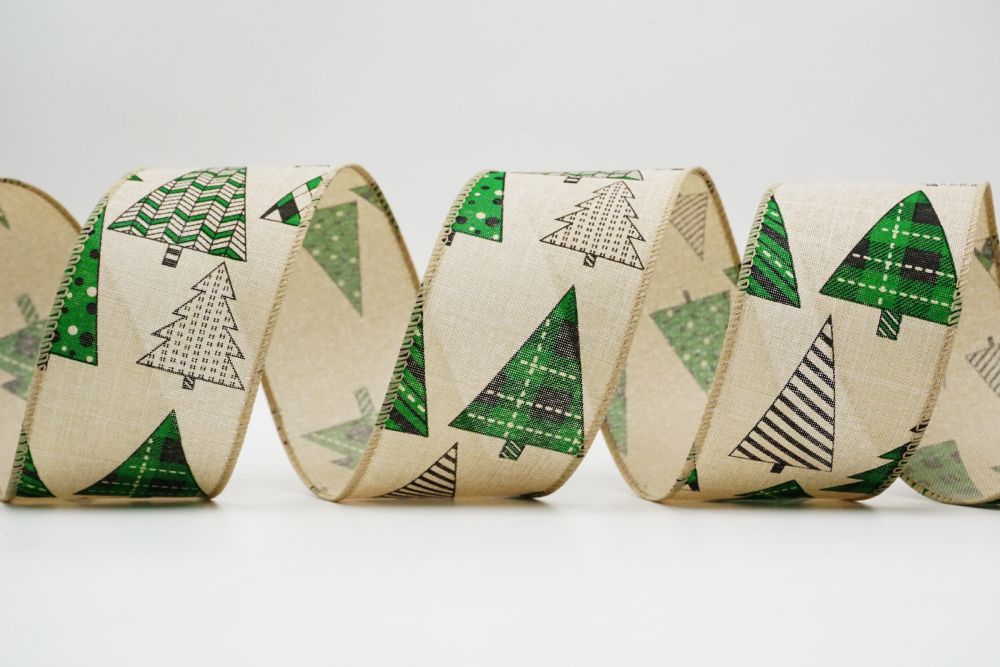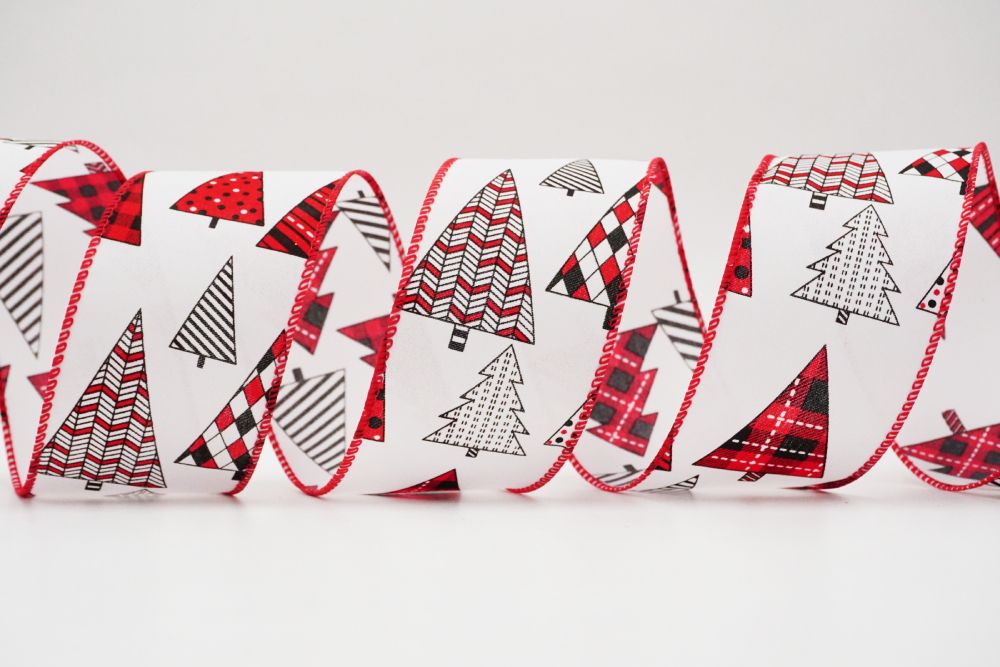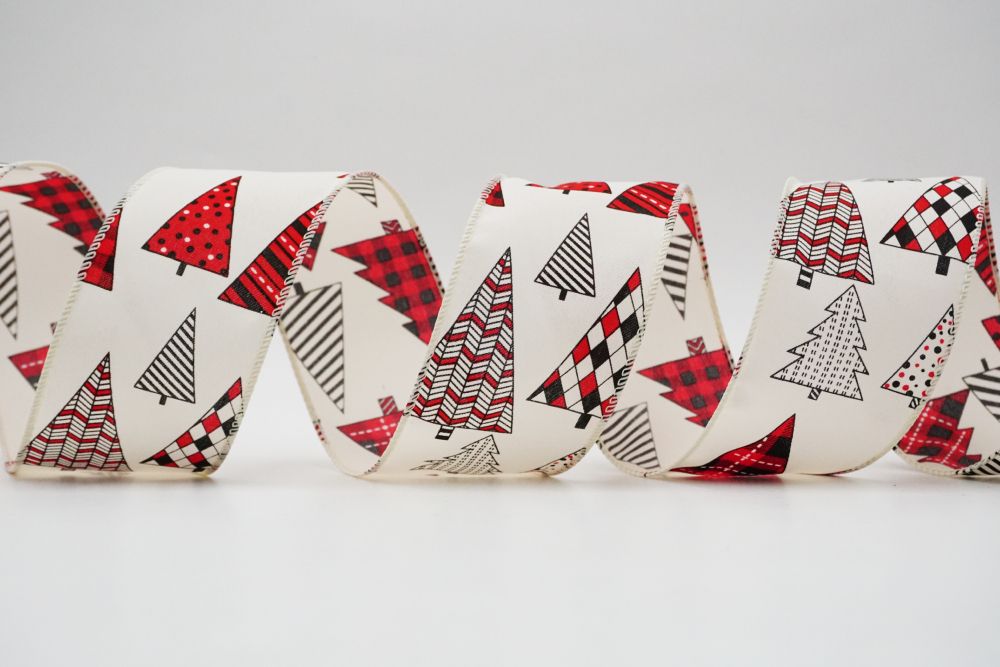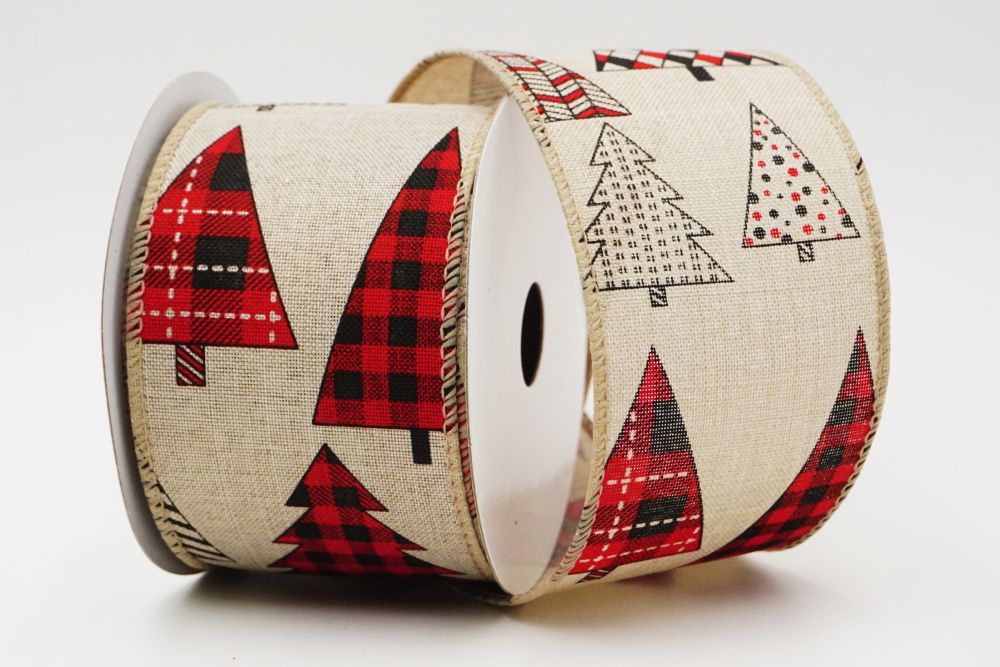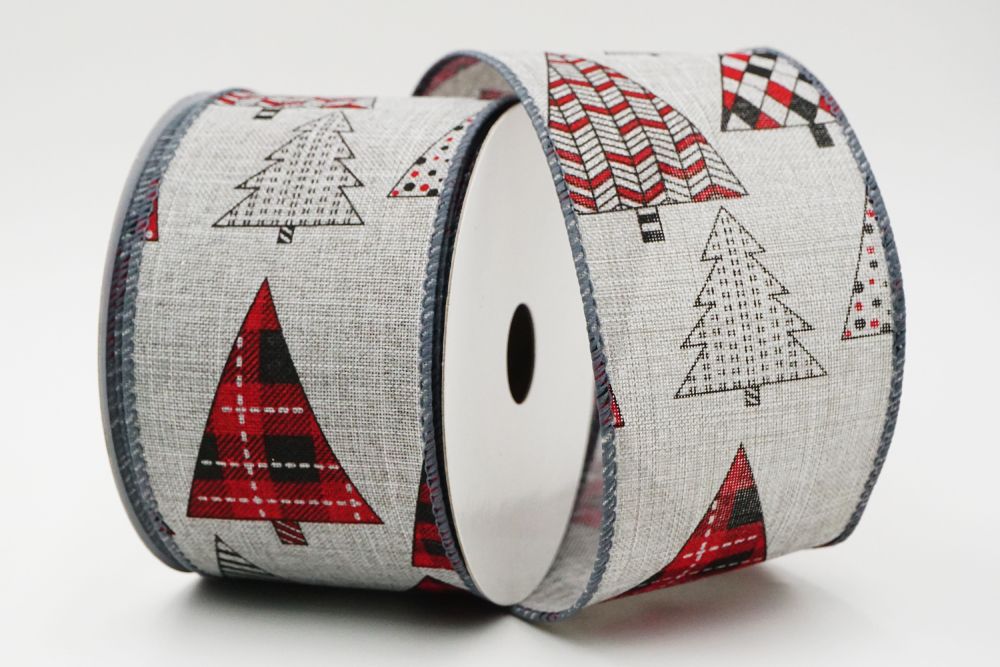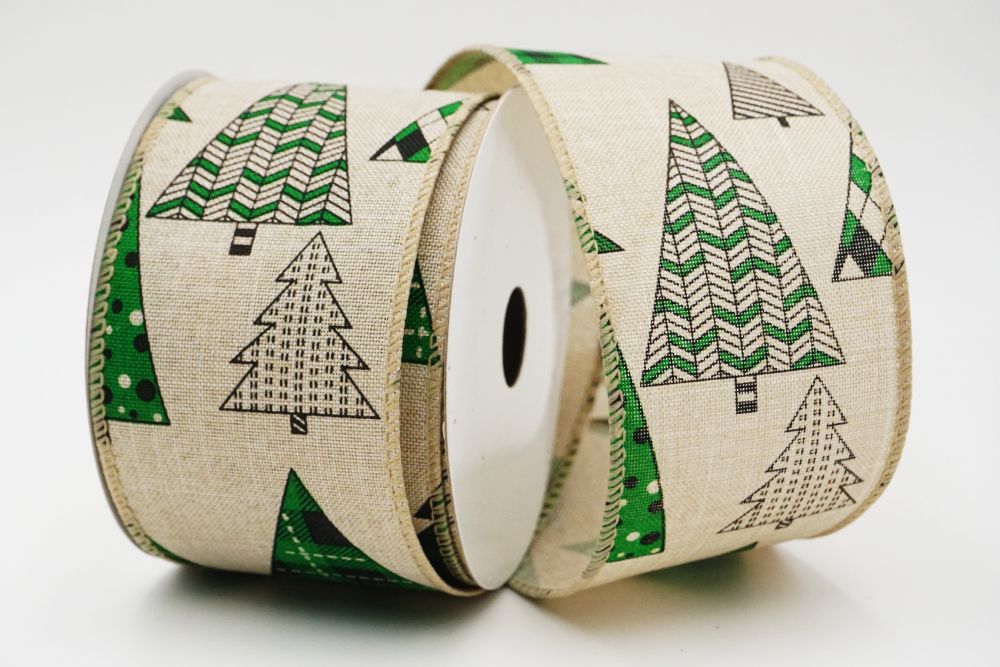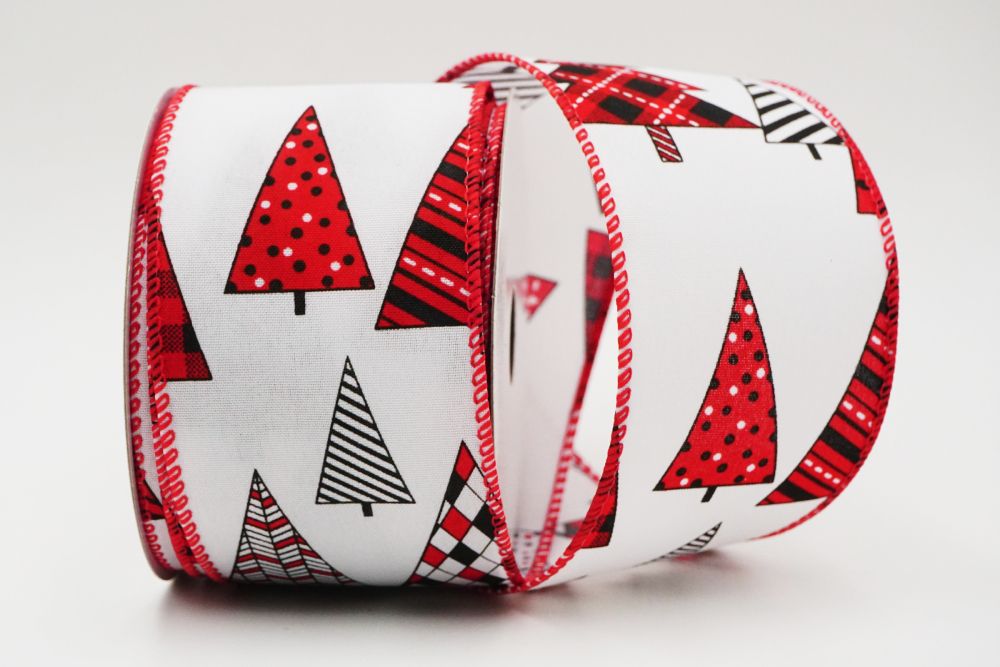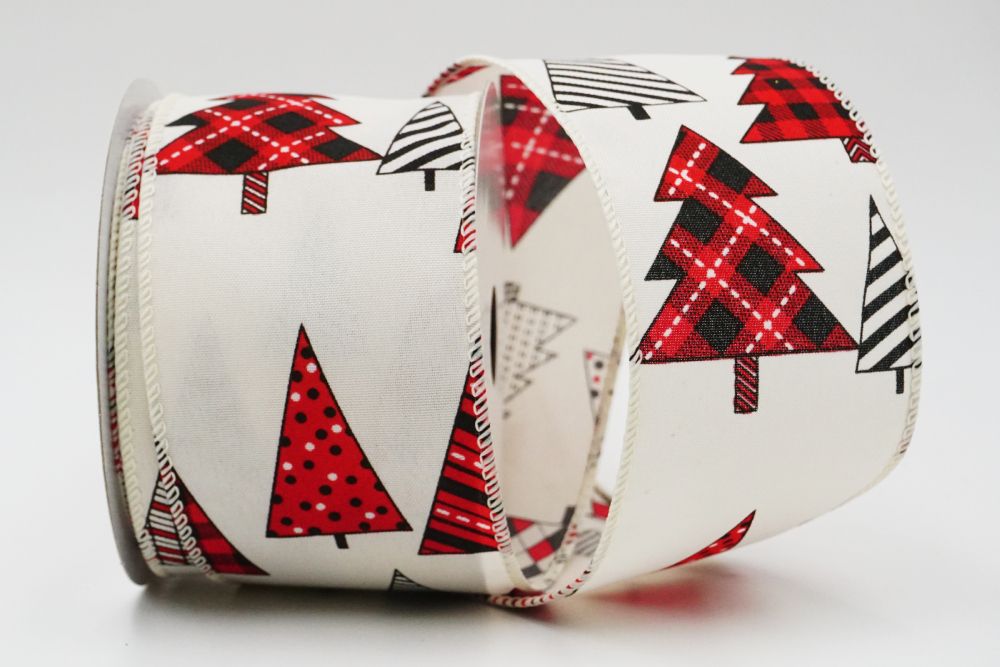 Stylized Christmas trees in different shapes with geometric patterns and plaids are all over this ribbon series. These fabulous geometric patterns come in a wide array of shapes like stitched lines, dots, rectangles, slant stripes, herringbone, buffalo check and plaids inspired by nature. Designed to bring a contemporary addition to your festivities this season.

Our abstract and geometric Christmas tree ribbon series is available in all sizes such as 1-1/2 inch, 2-1/2 inch, 4 inch and even 6 inch. It has 2 fabric options and 5 colors to offer. All is sewn with matching wired edge on each side which will help the ribbon and its bow maintain their shapes.
Our geometric Christmas tree ribbons make great holiday decorations
Bring a modern twist to your Christmas décor this year with this series of geometric style Christmas tree ribbon! It's perfect for accentuating any personalized tree or decorative garland.
Feeling crafty this holiday season?
Good news for geometry-lovers! There's nothing like creating a little DIY Christmas magic to get into the spirit of the season!
Our patterned Christmas tree ribbons can be used around your Christmas tree, to create a bow for your tree, in a garland, on a wreath or to wrap presents. Perhaps you've even designed your own! Enjoy all the DIY ideas and Happy Holidays to you and yours!

KF5929GC-13-183
KF5929GC-50-123
KF5931GC-13-183
KF5928GC-1-7
KF5928GC-2-2
Features
Christmas decorations
Wide applications
Durable & sturdy
Specification
# KF5929GC-13-183

Fabric type:
faux burlap
Fiber content:
100% Polyester
Size:
INCH
MM
1 1/2"
38mm
2 1/2"
63mm
4"
100mm
Wired:
yes
Edge:
cut & merrow
Color:
red/black on natural
# KF5929GC-50-123

Fabric type:
faux burlap
Fiber content:
100% POLYESTER
Size:
INCH
MM
1 1/2"
38mm
2 1/2"
63mm
4"
100mm
Wired:
yes
Edge:
cut & merrow
Color:
red/black on light grey
# KF5931GC-13-183

Fabric type:
faux burlap
Fiber content:
100% POLYESTER
Size:
INCH
MM
1 1/2"
38mm
2 1/2"
63mm
4"
100mm
Wired:
yes
Edge:
cut & merrow
Color:
green/black on natural
# KF5928GC-1-7

Fabric type:
satin
Fiber content:
100% Polyester
Size:
INCH
MM
1 1/2"
38mm
2 1/2"
63mm
4"
100mm
Wired:
yes
Edge:
cut & merrow
Color:
red/black on white
# KF5928GC-2-2

Fabric type:
satin
Fiber content:
100% Polyester
Size:
INCH
MM
1 1/2"
38mm
2 1/2"
63mm
4"
100mm
Wired:
yes
Edge:
cut & merrow
Color:
red/black on ivory
Photo Gallery

Files Download

---
Applications
Gift wrapping
Christmas decoration
Gift bags
Bows
Craft project
Home décor
Wreath design
Floral design
Accessories
All decoration needs
Press Release
Newly launched! Send your inquiry now~

Come and check out our new and wide range of ribbons for 2020 Christmas! New designs, new fabrics, new inspirations for all decorating needs!

Read More