1/4 inch Gingham Ribbon
PF14
Two-toned checkered ribbon in soft material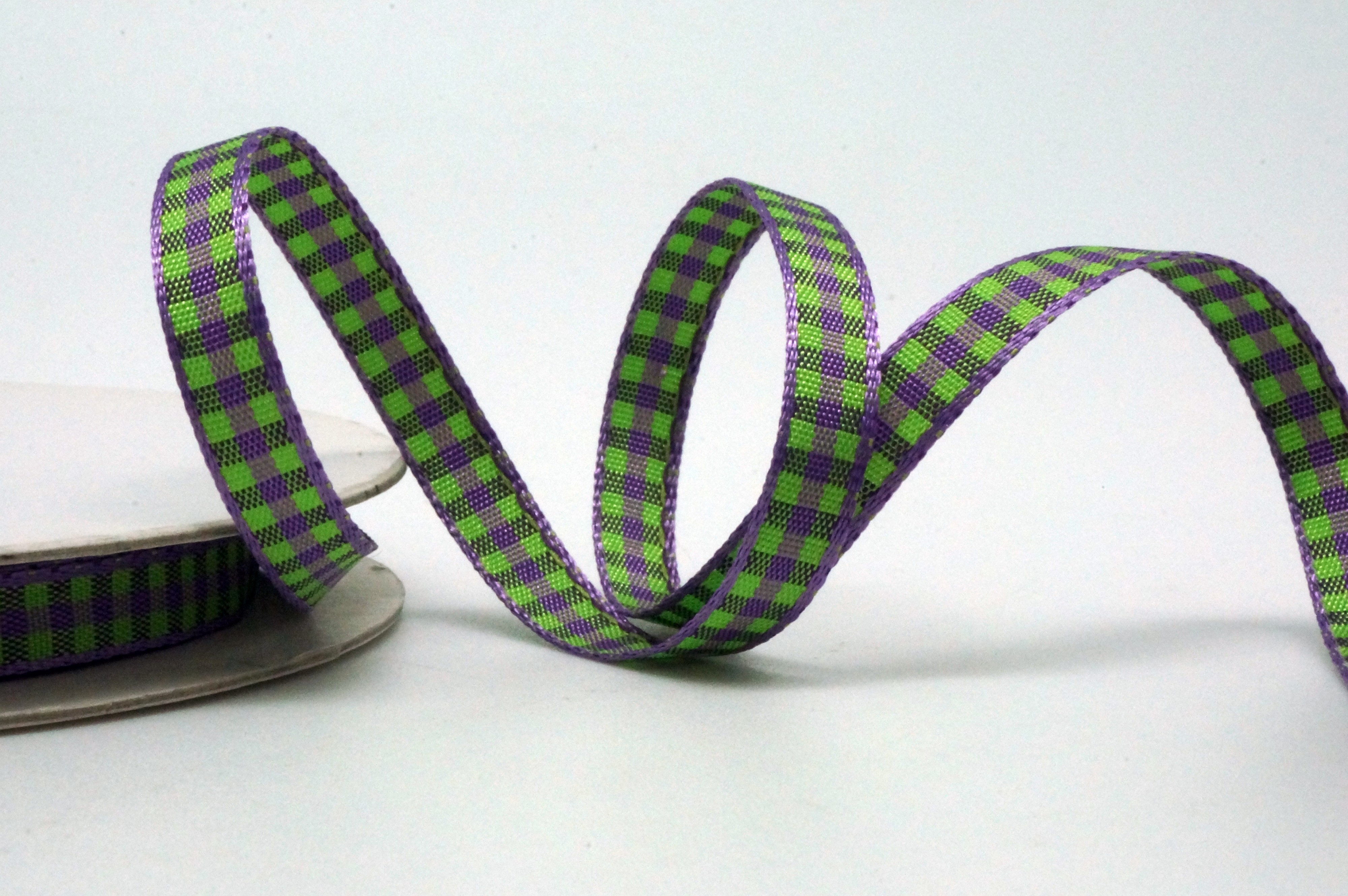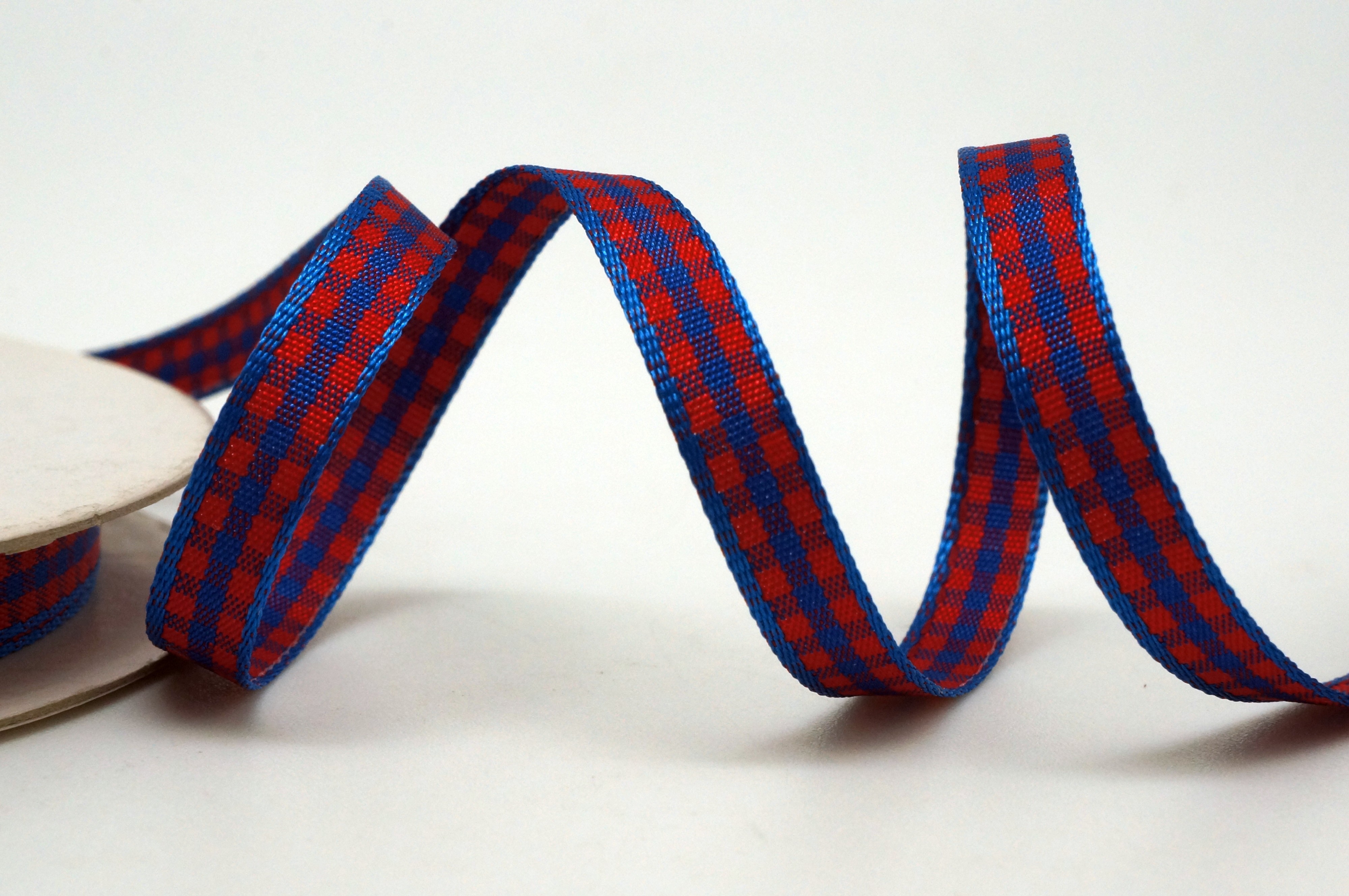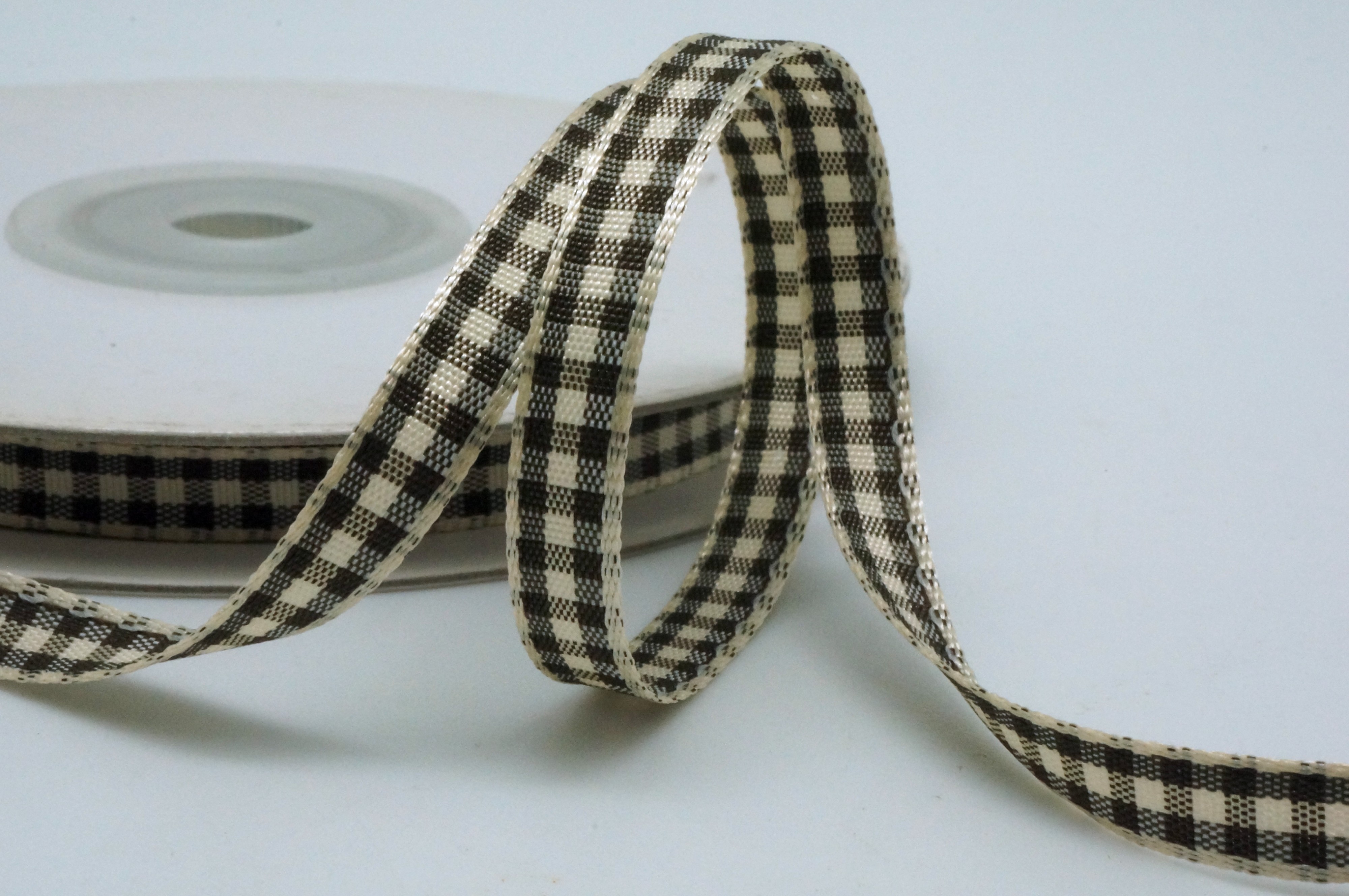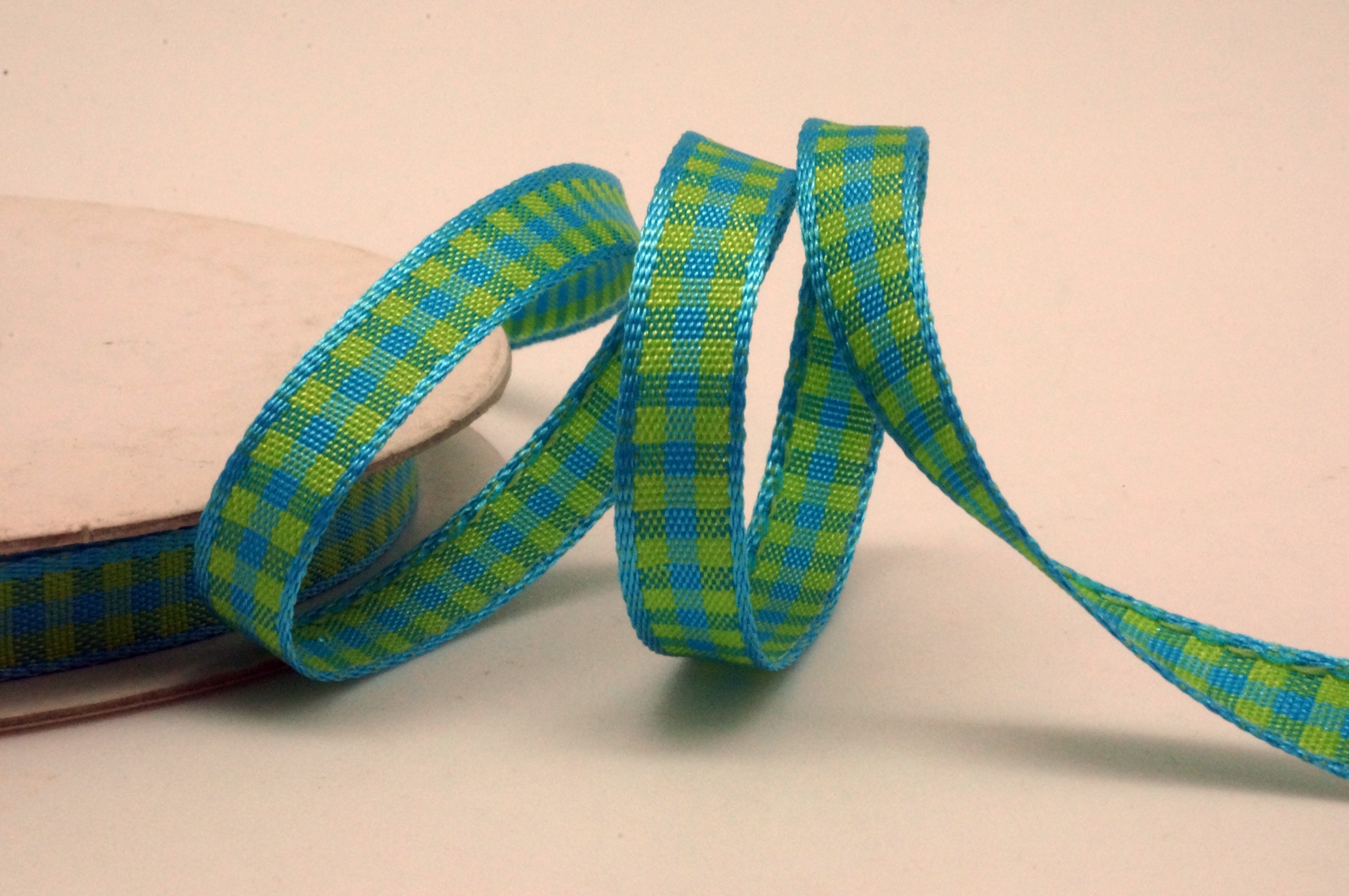 A cute and popular gingham ribbon features a two-toned pattern consisting of little checks. This collection is available in a variety of vibrant colors. All are great to accent floral bouquets and gifts. They also pair well with all sorts of packaging, crafts, and projects for stunning results. This gingham ribbon has a soft texture yet durable, and it is reversible.
Narrow gingham/checked ribbon woven with dyed yarns
Two colors of polyester yarn are used and they are dyed before woven. The choice of colors is brilliant and contrasting. You can definitely find one for each project of yours and make it pop. The 1/4 inch width makes it cute and so easy to work with.
Chic, preppy, and diversified

This two-toned gingham ribbon suits all occasions. Unleash your creativity with this narrow, chic and vibrant colored gingham ribbon. It's an ideal addition to your gift packaging, attire, craft projects, scrapbooking, hair bow, floral arrangement, party décor and many more applications.
Features
All occassions
Multifunctional
Durable and practical
Specification
# PF14

Fiber content:
100% Polyester
Size:
INCH
MM
1/4"
6mm
Wired:
no
Reversible:
yes
Color:
green/purple
blue/brown
green/blue
blue/hot pink
pink/brown
neon yellow/pink
red/navy
red/black
brown/beige
black/red
pink/black
yellow/blue
lime/orange
yellow/hot pink
lime/brown
brown/white
more
Movies





Photo Gallery

Related Products

PF277

---

Fascinating sheer crystal organza plaid ribbon features a crisp texture and sparkle sheen. We turned the popular plaid ribbon into a crisp, see-through texture that is lightweight and thin. It has a shimmery quality to it that catches and reflects light. This organza plaid ribbon is a bit coarse and stiff which makes the ribbon durable and practical.

---

PF279

---

This ribbon is a simple and classic plaid that is composed of red and black lines interwoven on white base. This red/black/white plaid ribbon is available in 3 widths for all your decoration needs. The classic plaid design makes this ribbon an ideal addition to your gift package, bow, floral arrangement, home décor, scrapbooking & craft projects.

---

KF3501

---

Red & white plaid print satin ribbon features 1/40" fine white glitter that shines beautifully as well as big white flakes all over the ribbon. It also comes in a black & white version. All sizes available. And the ribbon edge is cut and sewn with matte matching thread, and it contains wire for you to bend and shape with ease. Add a sparkle and classic touch to all your decorations and gift package with this gorgeous ribbon.

---

AA300

---

This is a 1-1/2 inch polyester/metallic plaid ribbon that has a wavy die-cut edge and no wire. The warp has mixed with some delicate metallic yarn to make the plaid pop up. This ribbon is great for gift wrapping and all decorations where a touch of elegance is needed. Quality assured. We adopt eco-friendly practices to manufacture this ribbon. Color cards or samples are available upon request.

---

PF240-5

---

High-tech plaid/tartan ribbon

---

---

Files Download

---

Other News
Applications
Gift packaging
Gift bags
Bows
Craft project
Scrapbooking
Home décor
Floral arrangement
Food packaging
Party favors
Toys
Accessories
All decoration needs
Press Release
Coming soon! Click and download the newest E catalog!

Come and check out our new and wide range of ribbons for 2023 Autumn, Halloween, Christmas season! New designs, new fabrics, new inspirations for all decorating needs!

Read More