Tri-color Striped Patriotic Ribbon
K1114
1-1/2 inch gosgrain ribbon that is divided into three parts and colors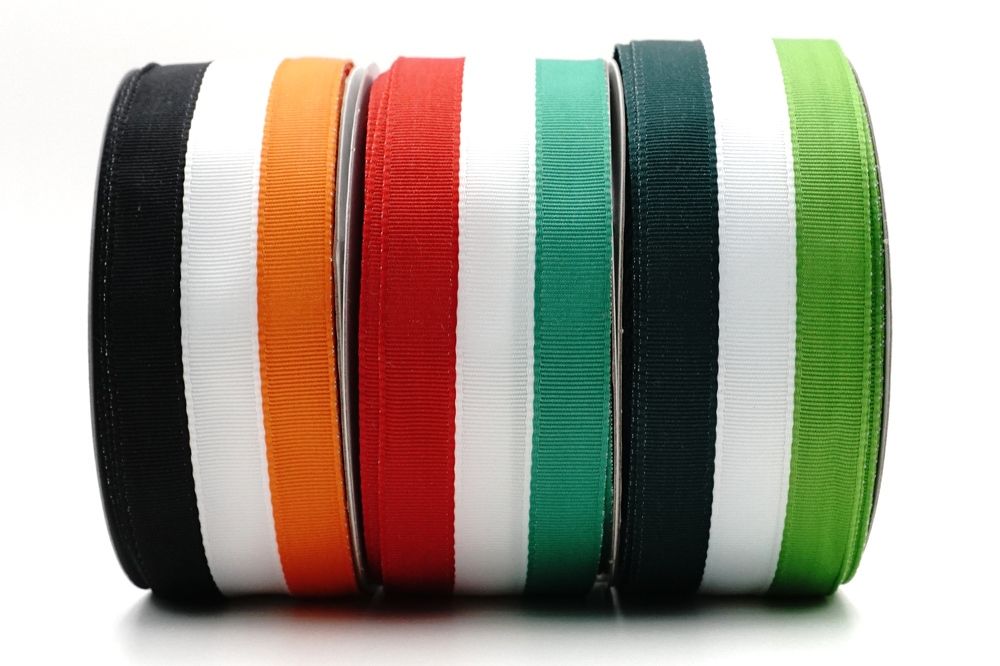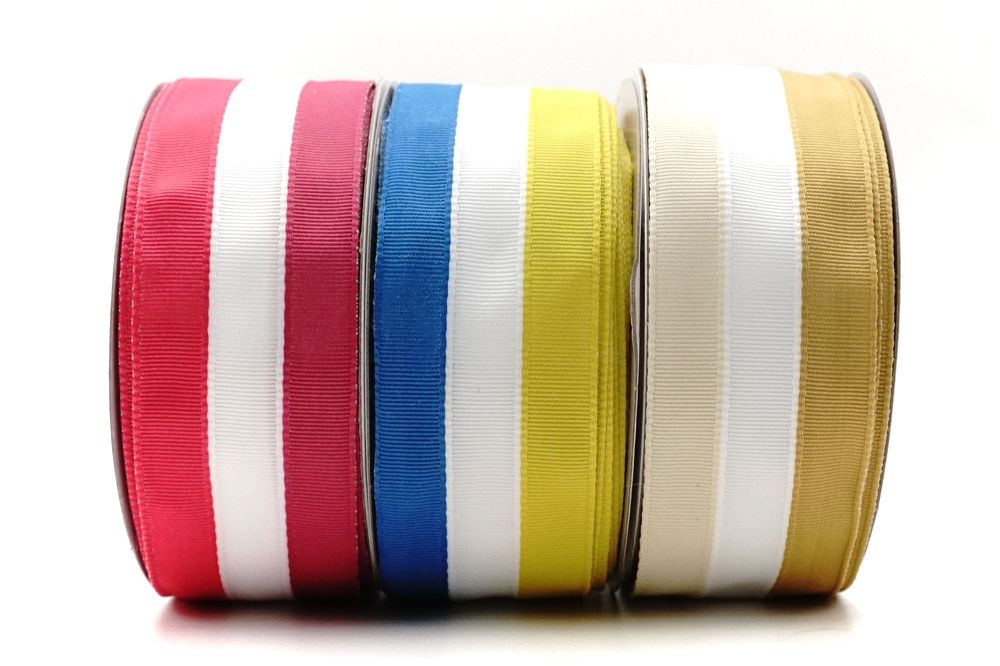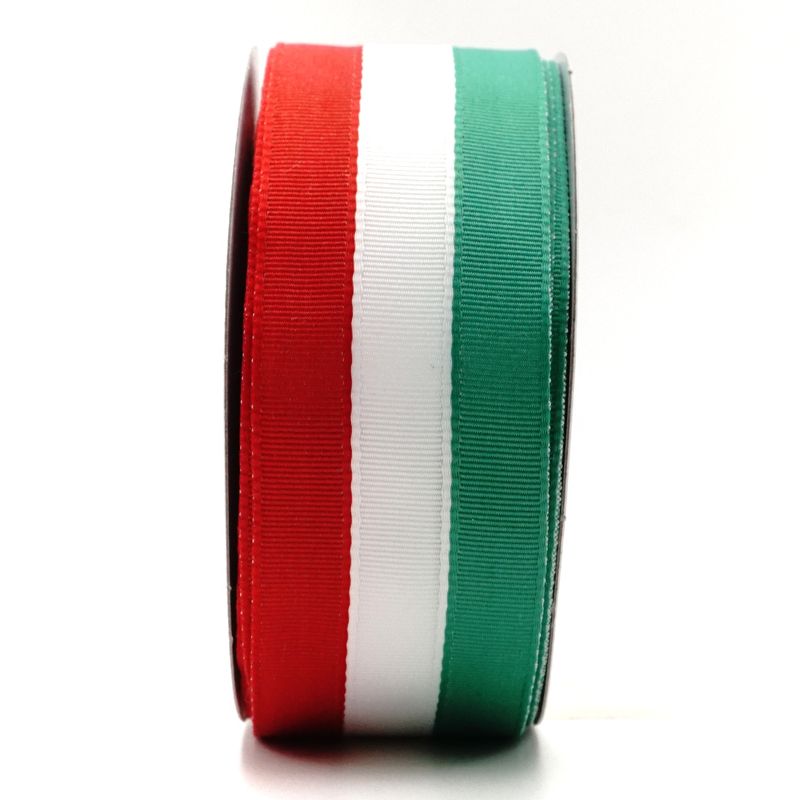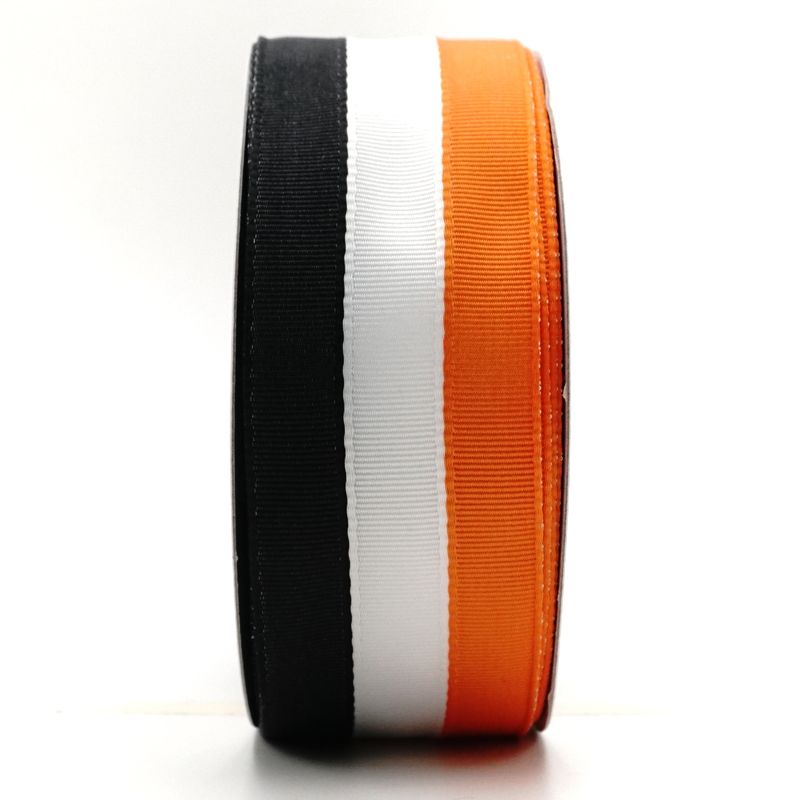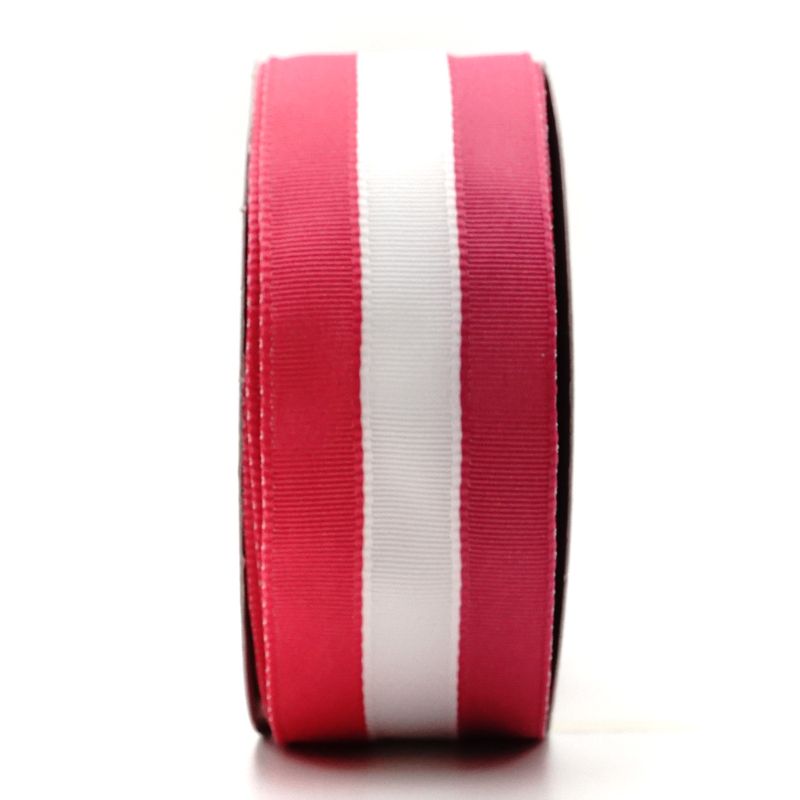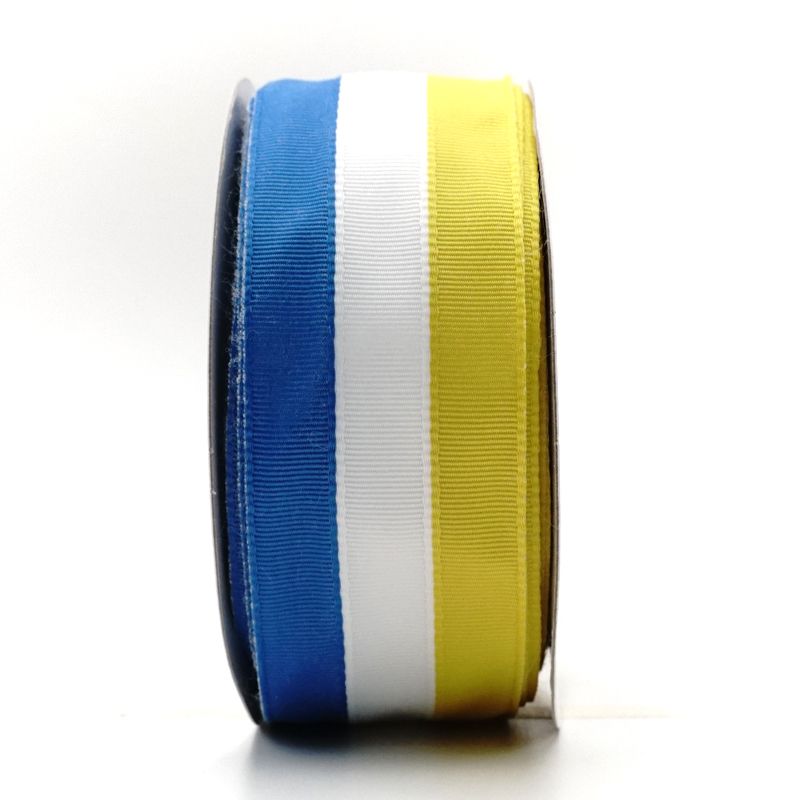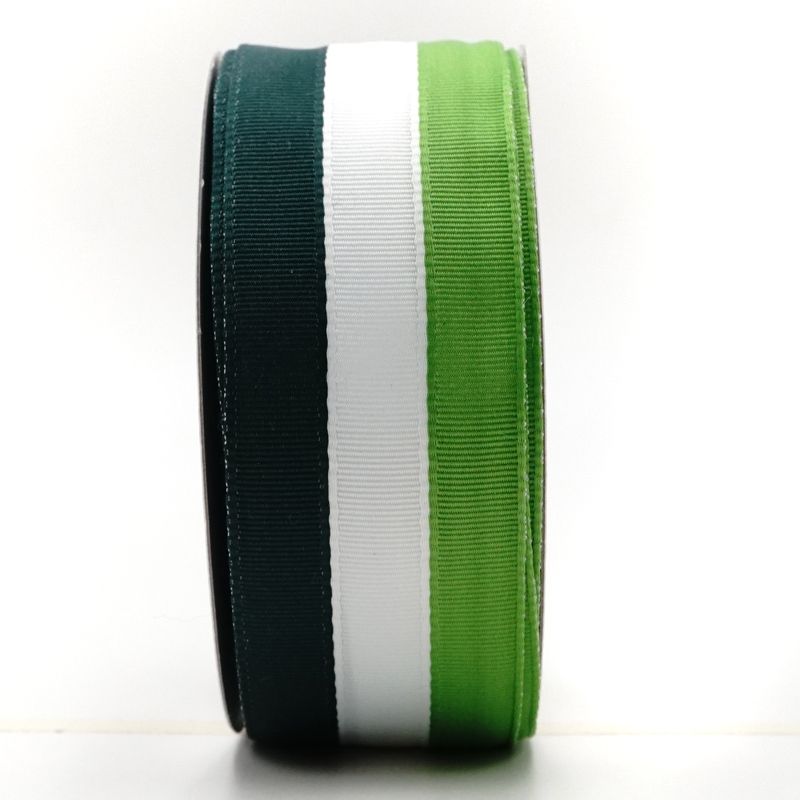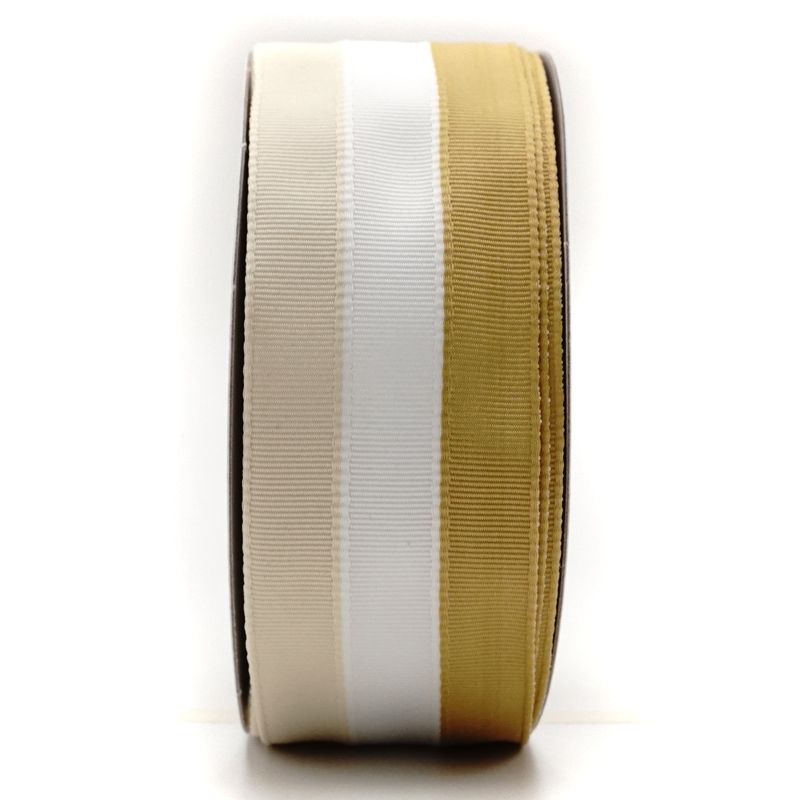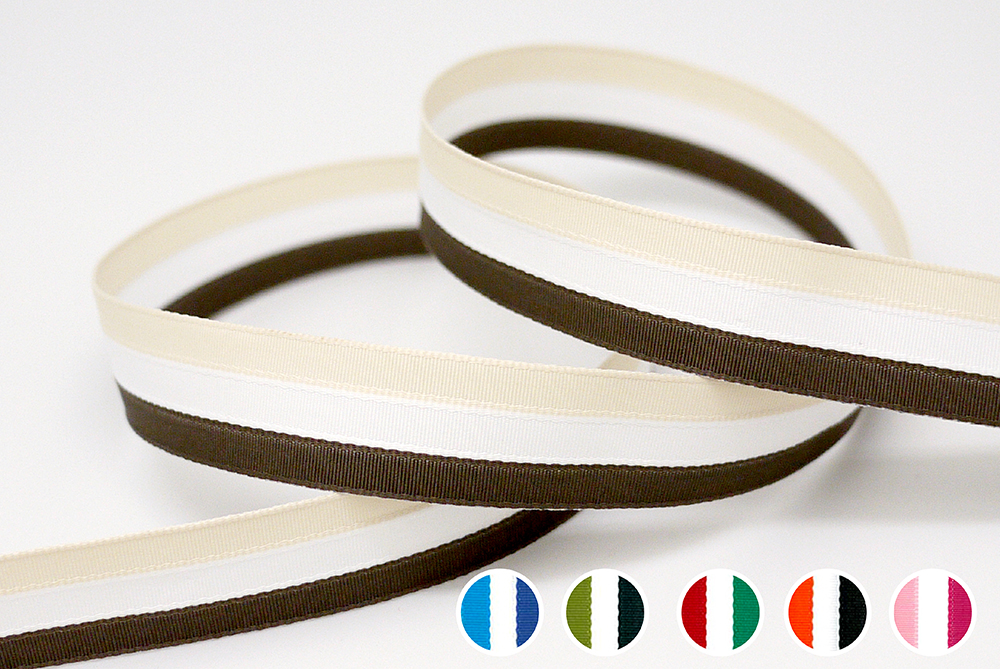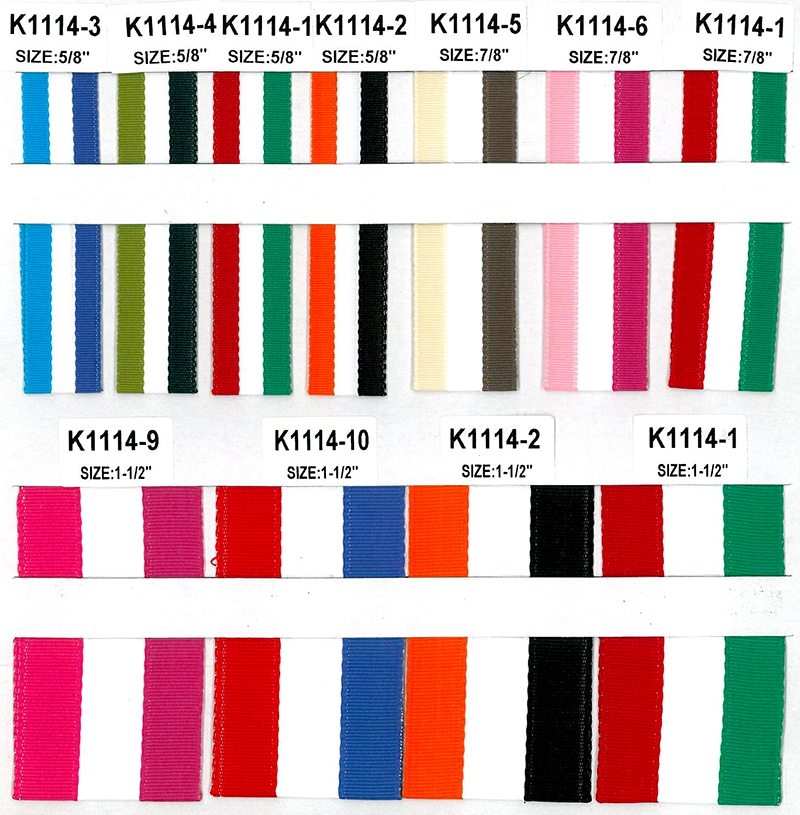 What are the colors of the flag of your country? If it happens to be composed of two or three colors, join us to make the colors on the ribbon! This polyester ribbon features three equal parts of different colors. It is a nice way to display your patriotic style of adding this series in your clothings and accessories when you go on a march or parade. The gorsgrain ribbon can also be made with your brand colors. Packing your products with ribbon of your brand colors can definitely enhance the whole brand image!
The tri-color striped grosgrain ribbon is made of 100% polyester with strong and sturdy weaving, making it durable enough to be sewn, embroidered and glued.
There are currently 8 colors available. The combination of red, white and green stands for the flag of Italy, Hungary, Mexico and Ireland while red, white and blue can be referred to America, France, Australia, Netherlands, Czech Republic and many more. Custom colors and widths are avaialble upon request.
Decorate with this gorsgrain ribbon to show your love for your country!
This series is made for patriotic lover, gift wrapping, patriotic parties, party favors, Christamas holiday and party decoration. Make it perfect for Memorial Day, Christmas holiday and other events honoring your country!
Tri-color Striped Patriotic Ribbon-K1114
Features
Available in 8 color combos
Home decorations; patriotic decorations
Everyday usage
Perfect for parade and other eventss honoring your country
Wide applications
Durability
Specification
# K1114

Fabric type:

100% polyester

Size:
INCH
MM
1 1/2"
38mm
Wired:
no
Edge:
woven
Color:
K1114-1
red/white/green
K1114-2
orange/white/black
K1114-9
hot pink/white/fuchsia
K1114-10
red/white/blue
K1114-11
olive green/white/moss green
K1114-13
yellow/white/blue
K1114-14
dark green/white/apple green
K1114-15
ivory/white/khaki
Photo Gallery

Related Products

K1686

---

This ribbon is woven from the yarns that mix both polyester and cotton. Therefore, it inherits the advantages from both: durability and steady. What's more, the yarns are not easily affected with damp or go mouldy.

---

K1659

---

This listing features 1 inch wide polyester satin ribbon trisected in 3 colors, creating a tricolored stripe look. The arrangement of eight thin stripes and one thick stripe makes the ribbon versatile. This striped satin ribbon can be used for many craft projects, gift wrapping, hair bows, floral arrangement and small accessories as well.

---

K1683

---

The key of this item lies in the combination of various stripes. Thick and thin stripes make the ribbon more vivid while the three colors bring out a joyful vibe. This beautifully woven ribbon comes in four color combos. This listing is 1.5" wide with woven edges. There are no wires on it. It is made in Taiwan with 100% polyester and therefore is guaranteed with high quality. The texture is thick and strong owing to our professional weaving technique. Send us an inquiry to arrange free color swatches and you can see how good it is

---

---

Files Download

---

Other News
Applications
Gift Wrapping
Scrapbooking
Crafts
Decoration
Party
Floral Design
Apparel accessories
Toys
Fitting
Press Release
Coming soon! Click and download the newest E catalog!

Come and check out our new and wide range of ribbons for 2023 Autumn, Halloween, Christmas season! New designs, new fabrics, new inspirations for all decorating needs!

Read More