225 Denier Striped Ribbon
DK0069
Durable and flexible grosgrain ribbon with three colors of stripes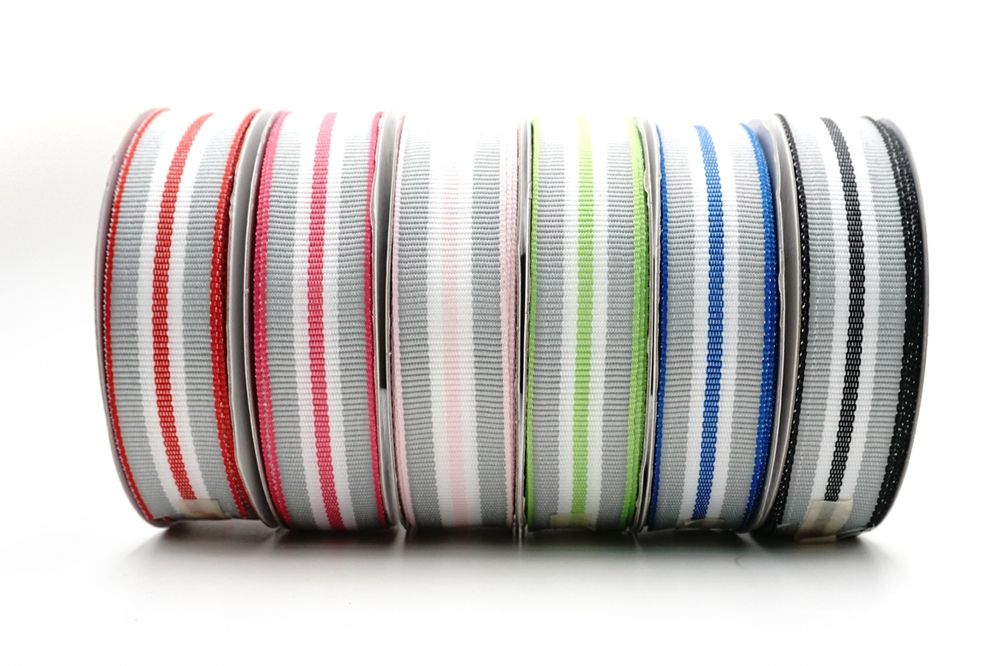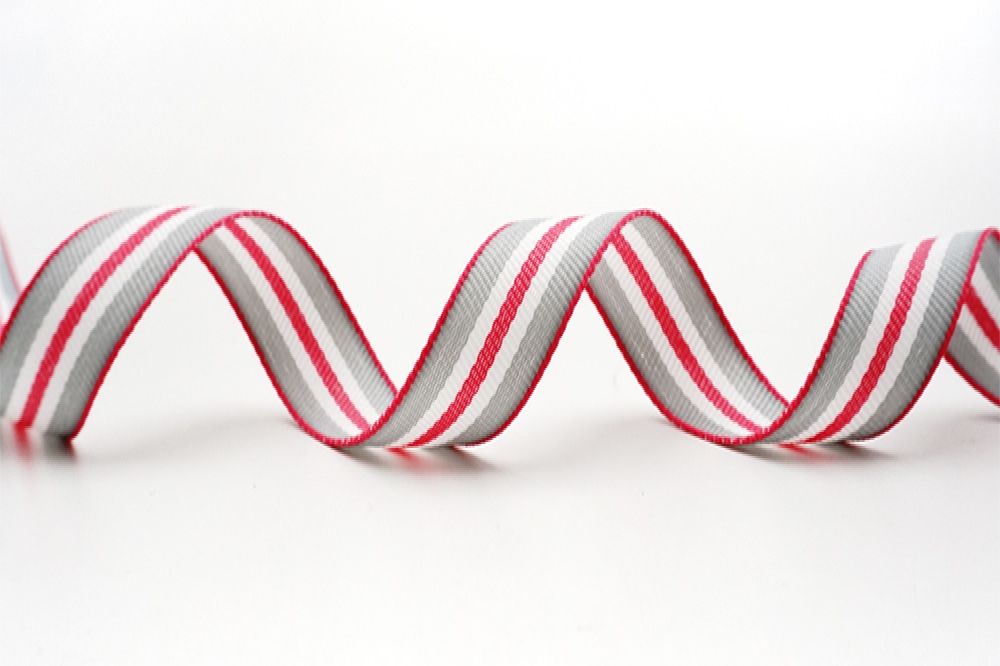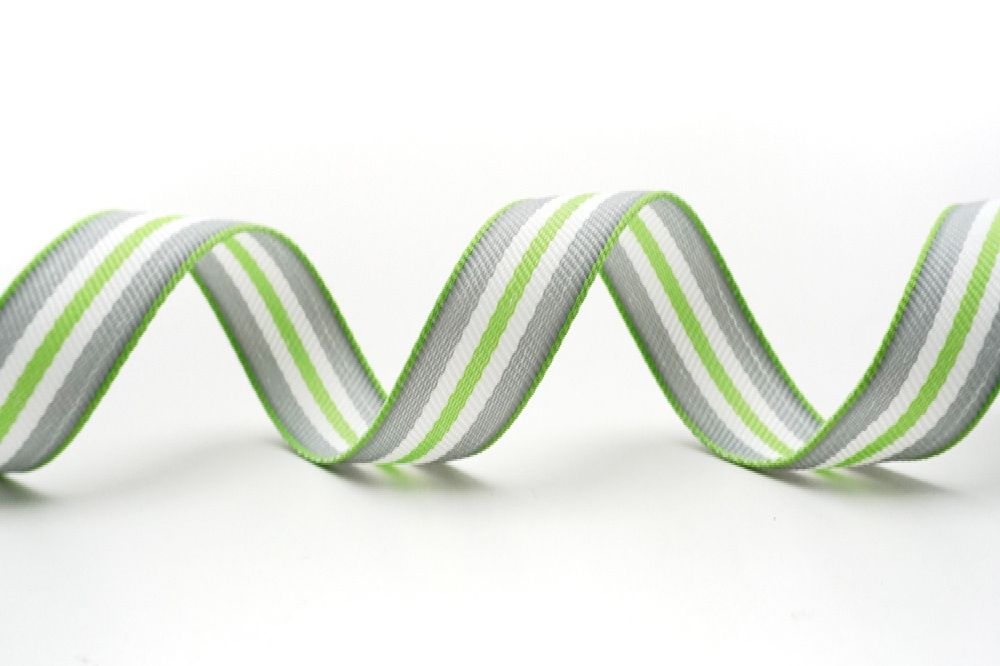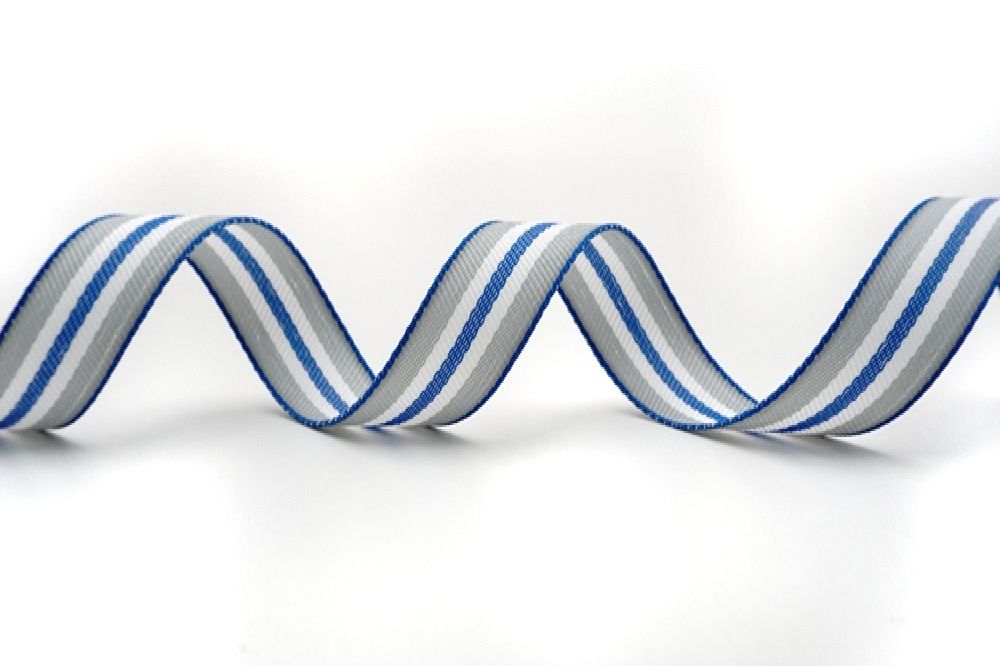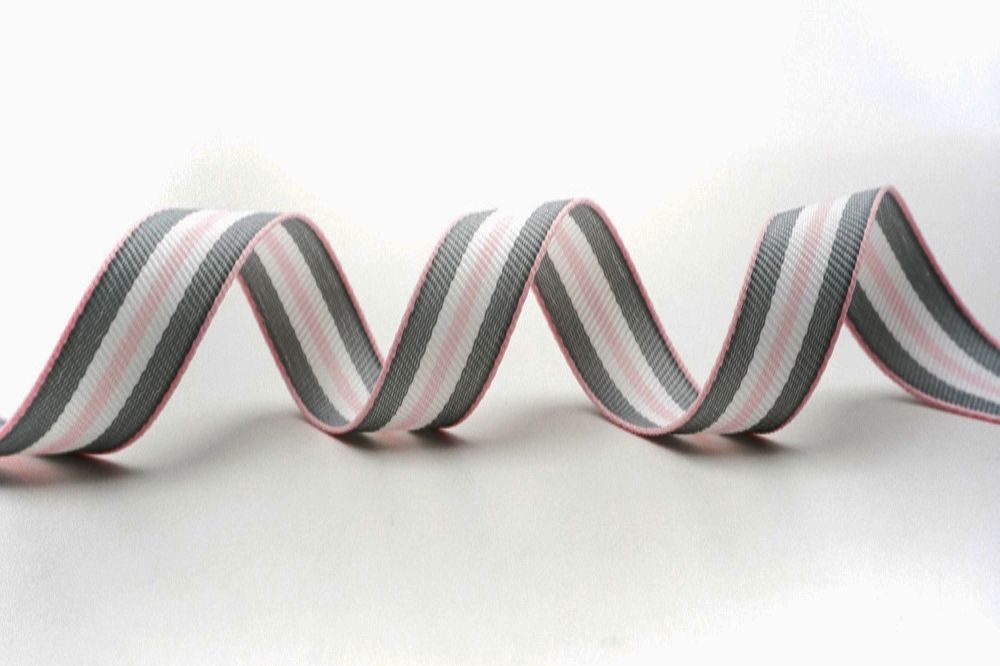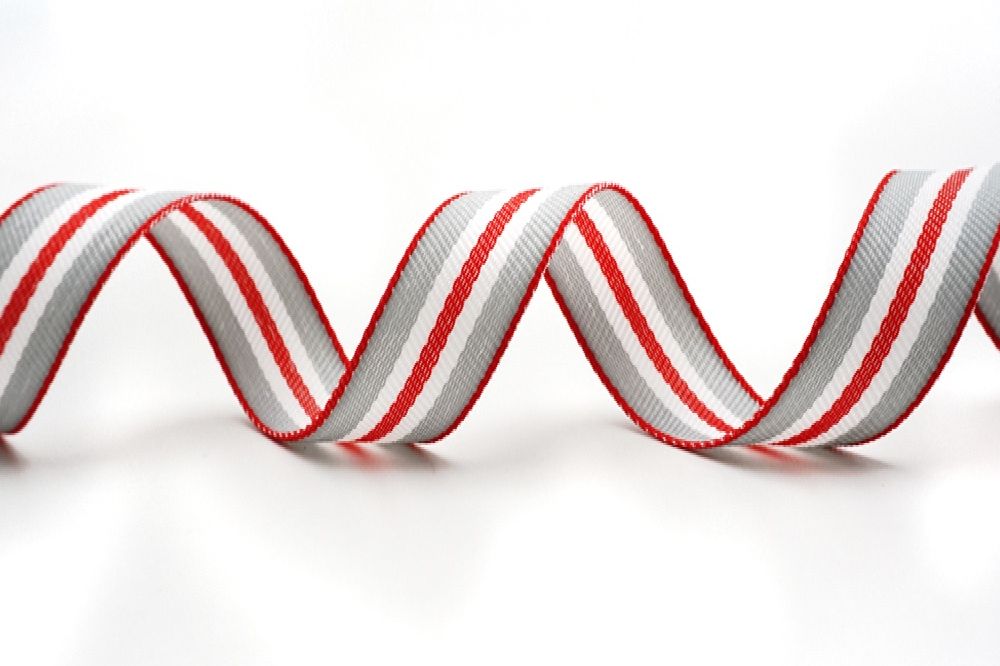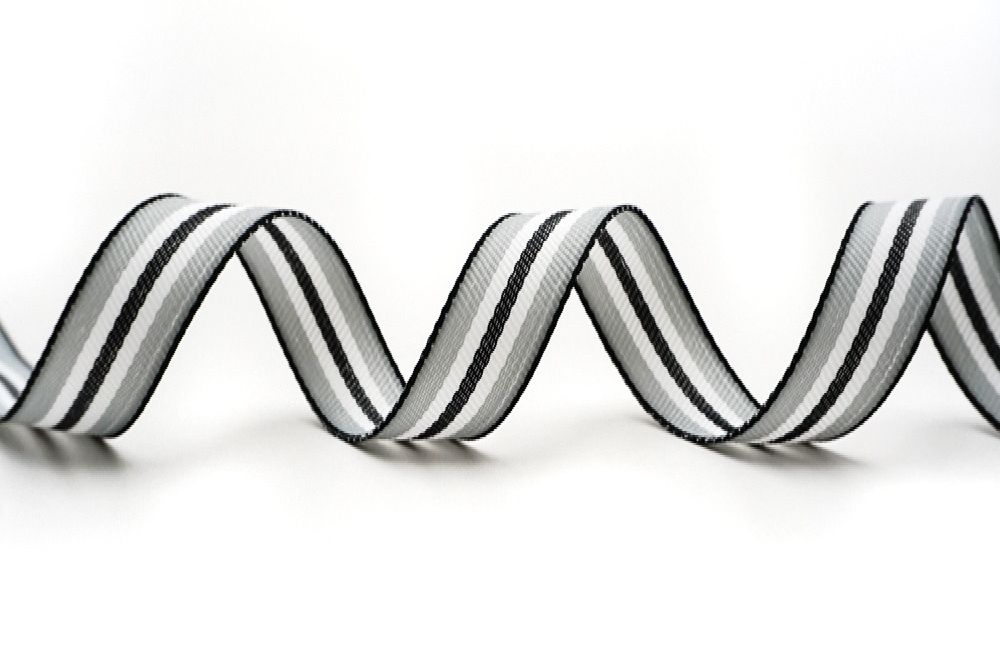 For a cozy and neutral home decorating, you'll need this striped ribbon with gray tones. The mixture of white, gray and another vibrant color strike a balance and create a comfortable and clean atmosphere.
Add bold and modern touches to your gifts and decorations with this grosgrain ribbon!
This listing features 225 denier thread made striped ribbon with soft but steady texture. Nice color designs add the perfect finishing touch to your home decor and craft work. The color stripes are embroidered into the fine grosgrain fabric while its edges are delicately woven with the same color as the center.

This beautiful 7/8" wide striped grosgrain ribbon is an ideal choice when you are looking for a simple yet pretty option for wrapping up gifts. The striped weave can be seen on each side of the ribbon so it can be applied on many different types of crafts.
Features
Wide applications
Diversity in colors
Durability
Specification
# DK0069

Fiber content:
100% Polyester
Size:
INCH
MM
7/8"
21mm
Wired:
no
Selvedge:
woven

Color: 
DK0069-1
light pink
DK0069-2
apple green
DK0069-3
hot pink
DK0069-4
red
DK0069-5
blue
DK0069-6
black
Photo Gallery

Related Products

DK0070

---

This 7/8 in. ribbon is a grosgrain that belongs to a high class series. The reason is that each ribbon is woven with 225 denier threads.

---

DK0031

---

For a graphic statement that is as timeless as it is eye-catching, consider the stripe. Endlessly versatile, these lines can dramatically transform your interiors depending on how you use them.

---

---

Files Download

---

Other News
Applications
Gift Wrapping
Decoration
Scrapbooking
Craft project
Floral Design
Apparel accessories
Party
Toys
Press Release
Coming soon! Click and download the newest E catalog!

Come and check out our new and wide range of ribbons for 2023 Autumn, Halloween, Christmas season! New designs, new fabrics, new inspirations for all decorating needs!

Read More