Glitter Center Ribbon
KF5045.KF5046
Glitter prints in the middle of organza and faux burlap ribbon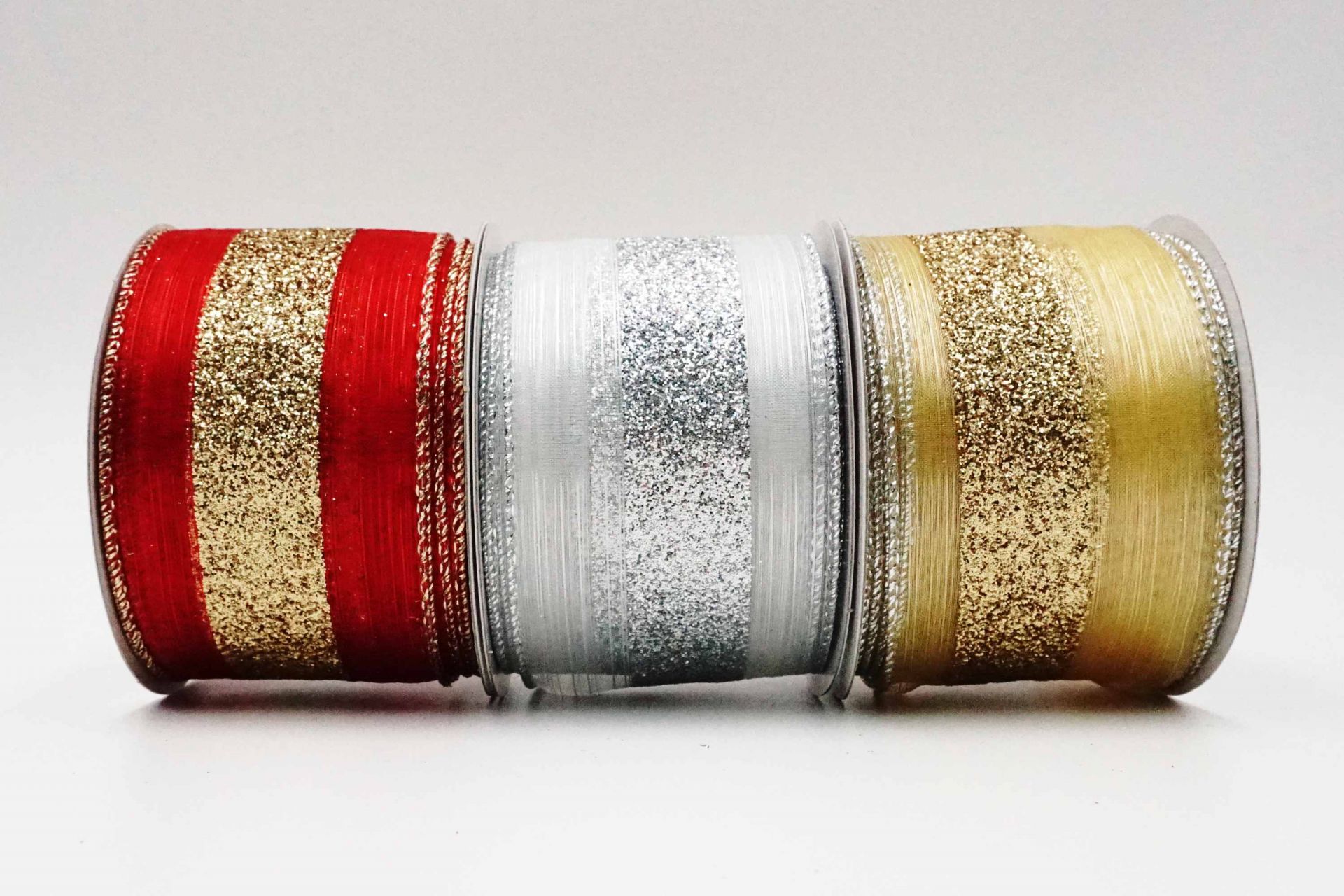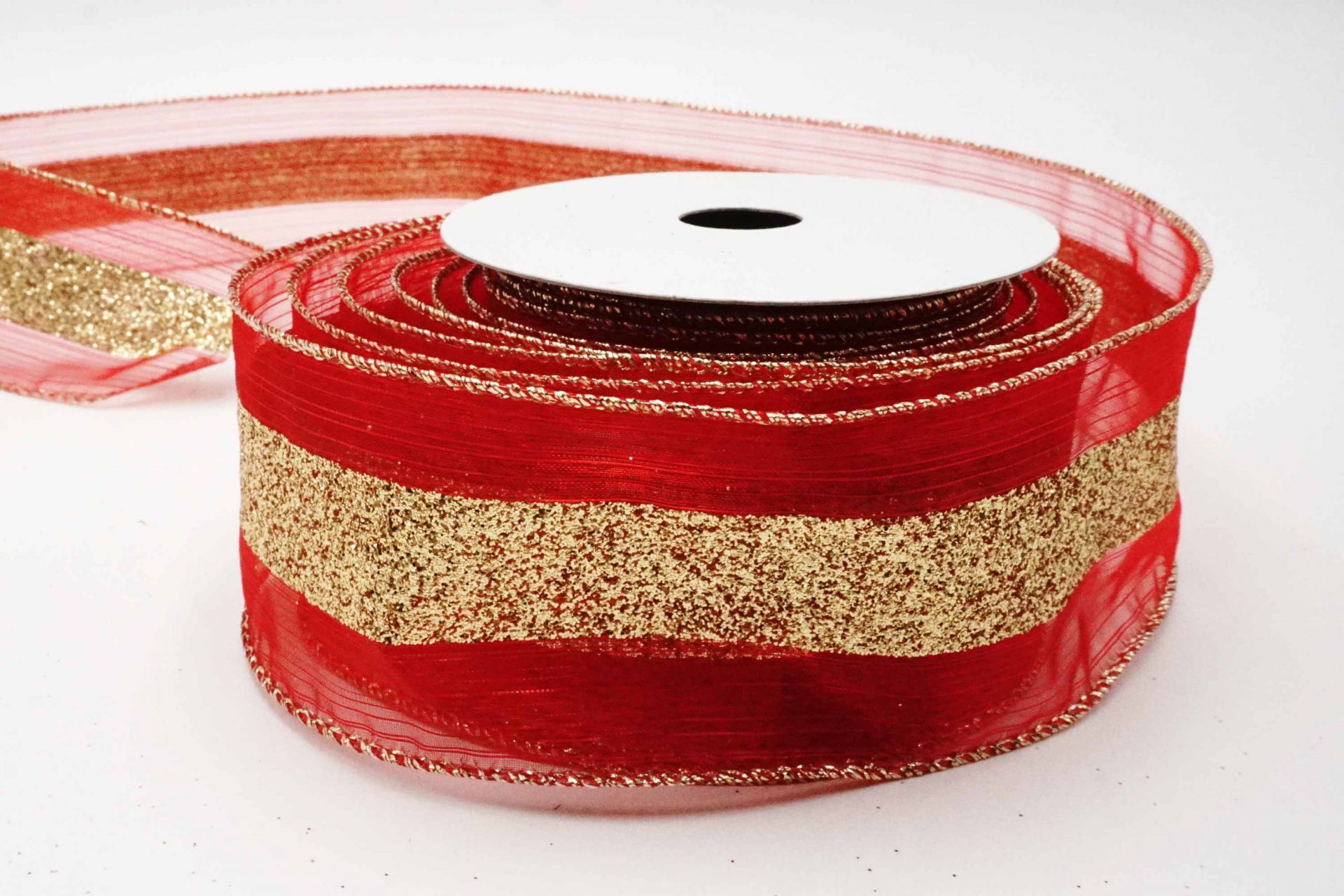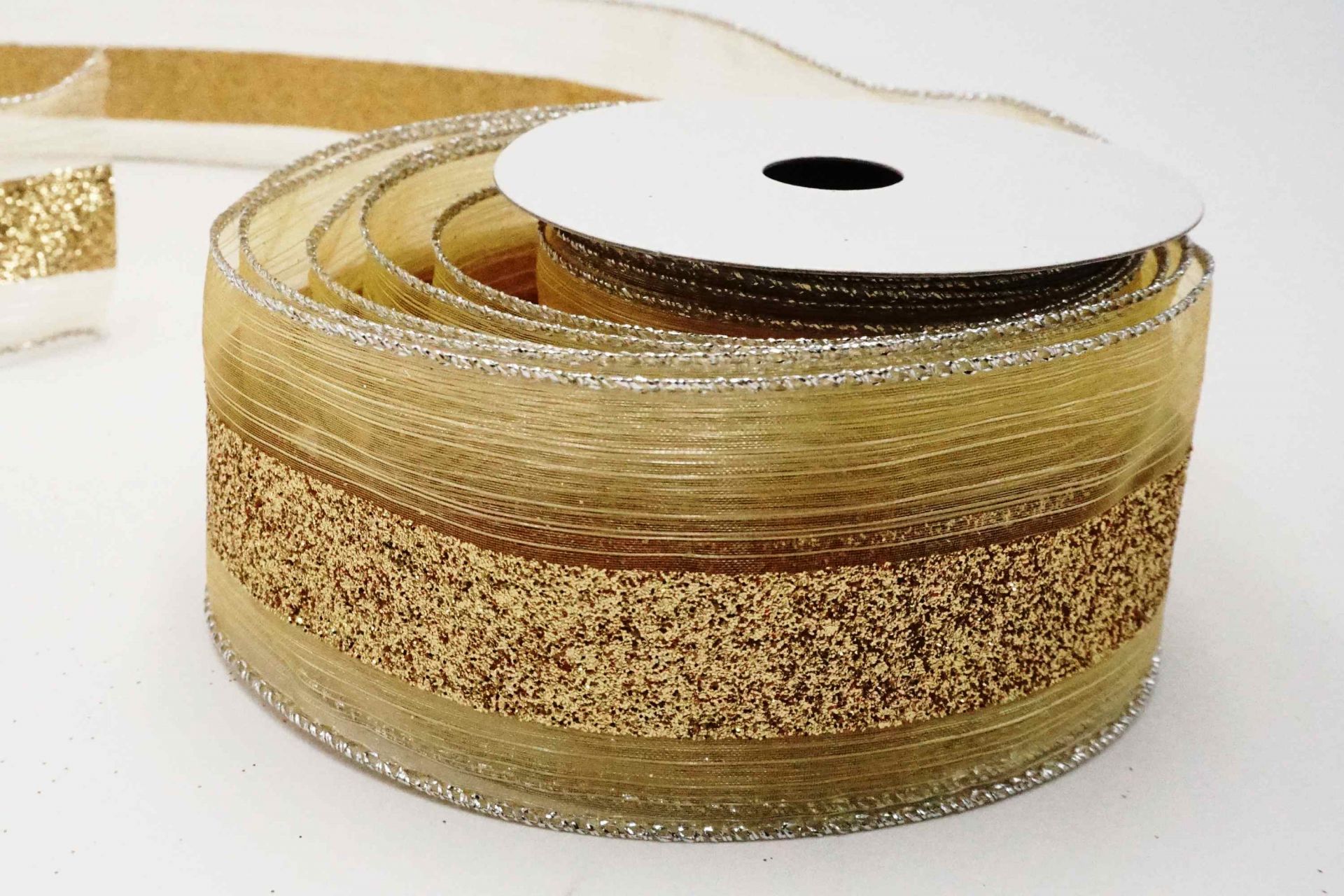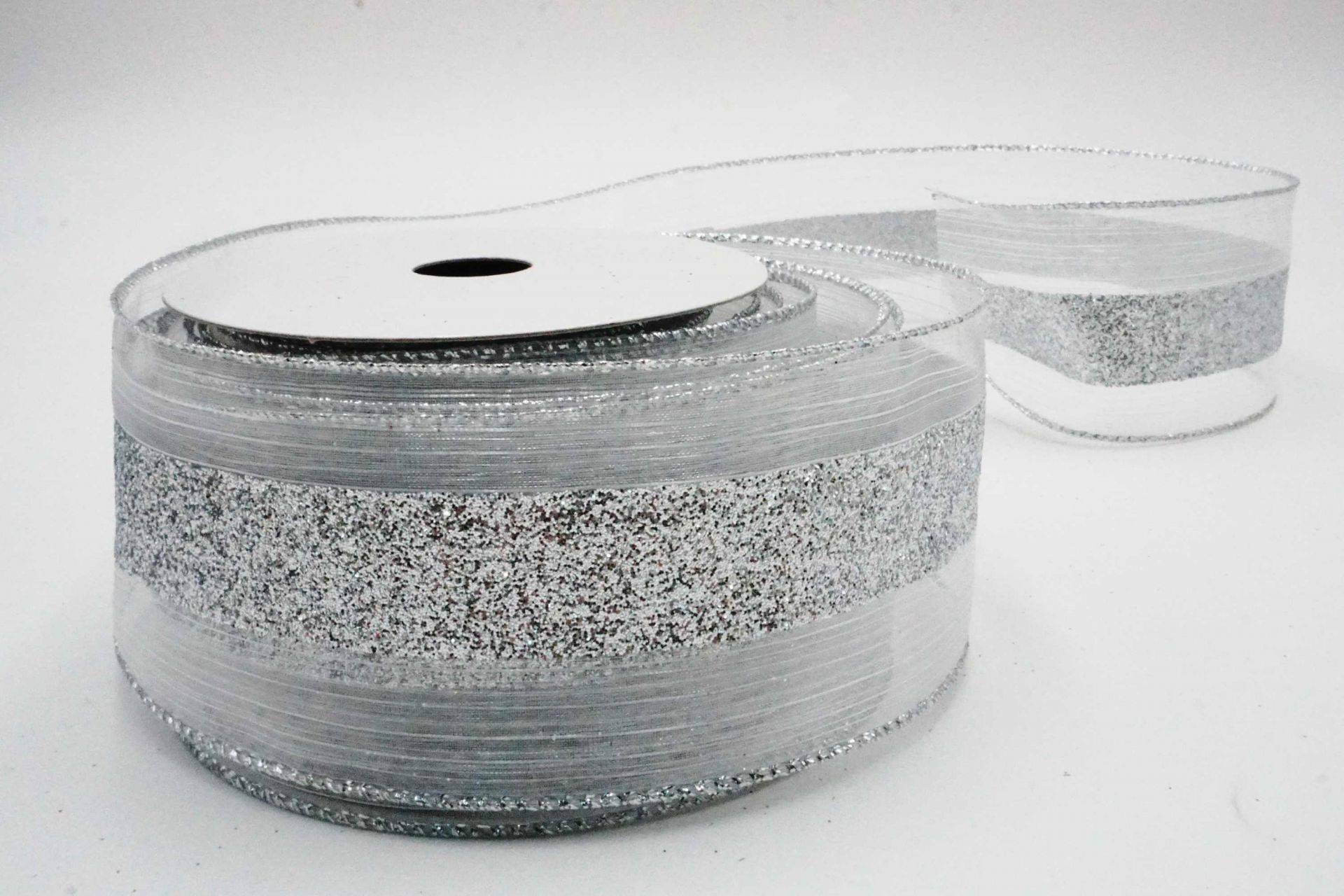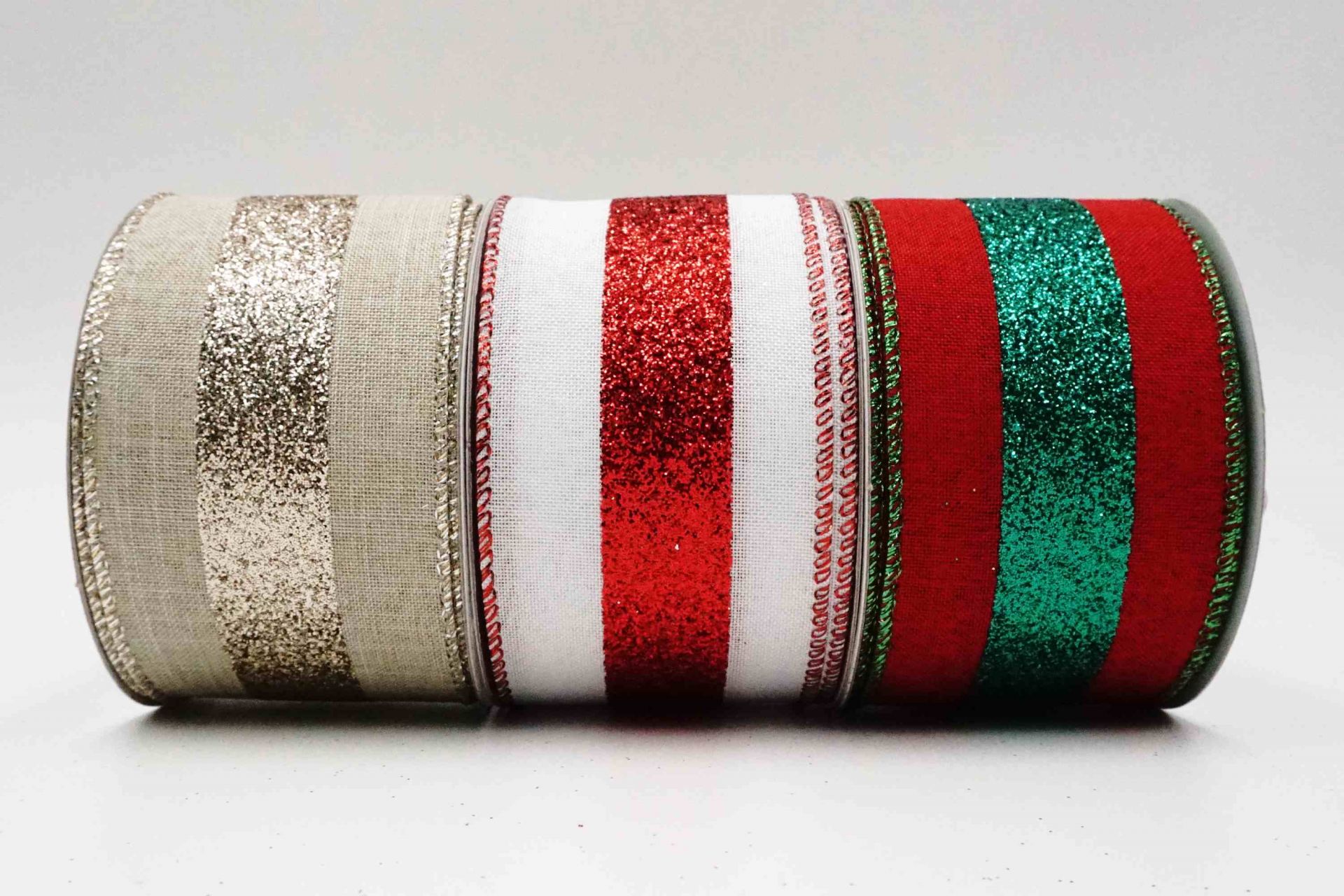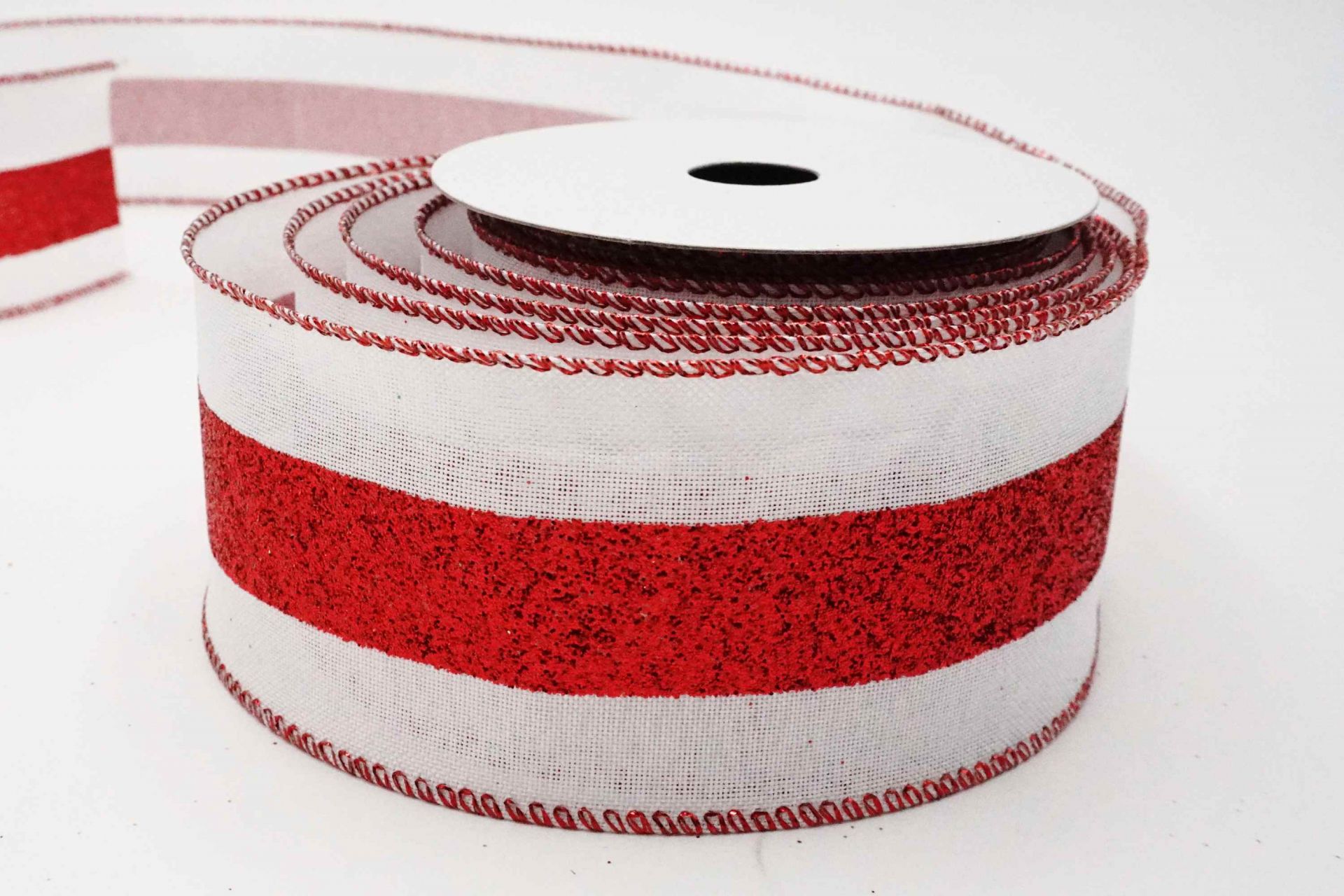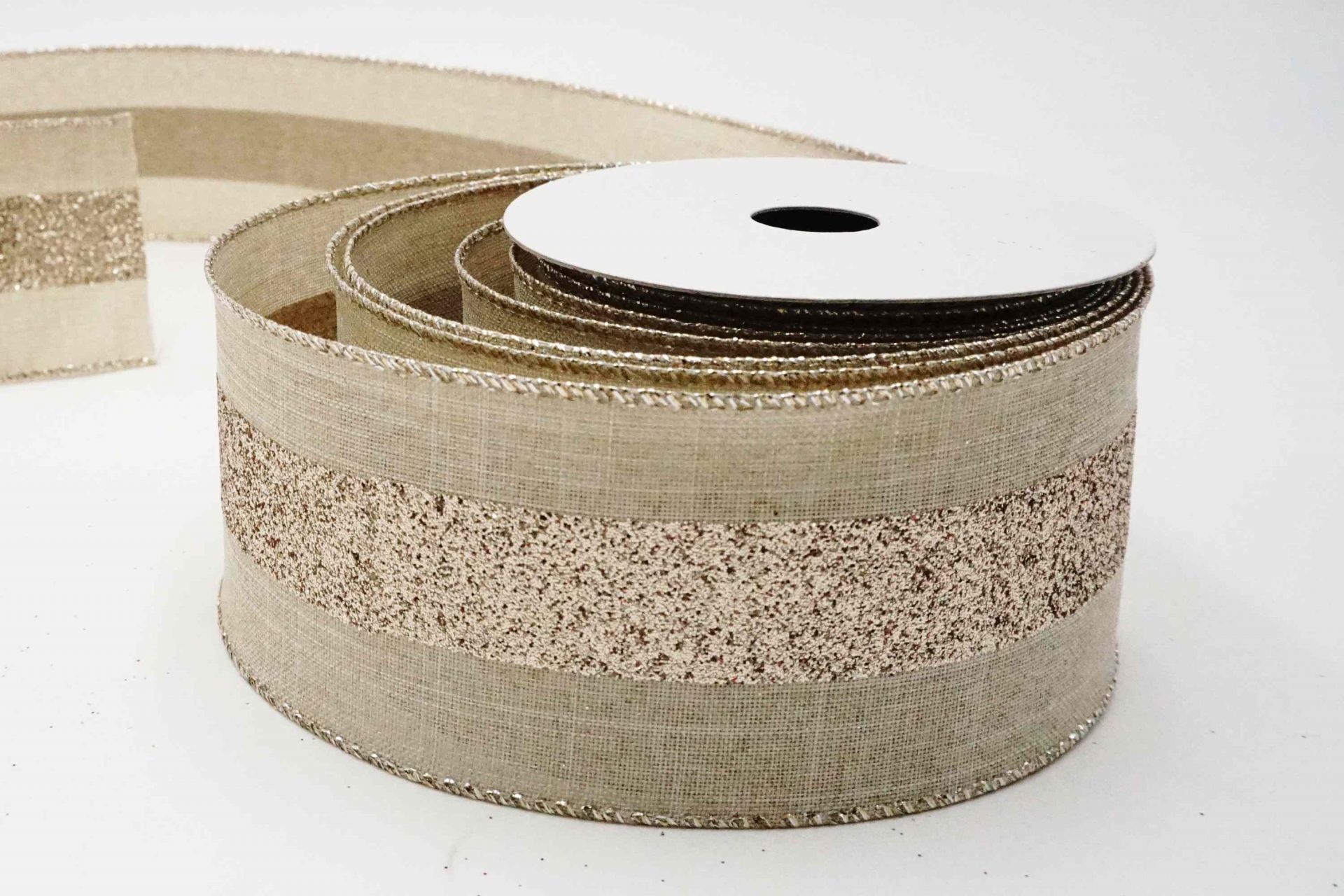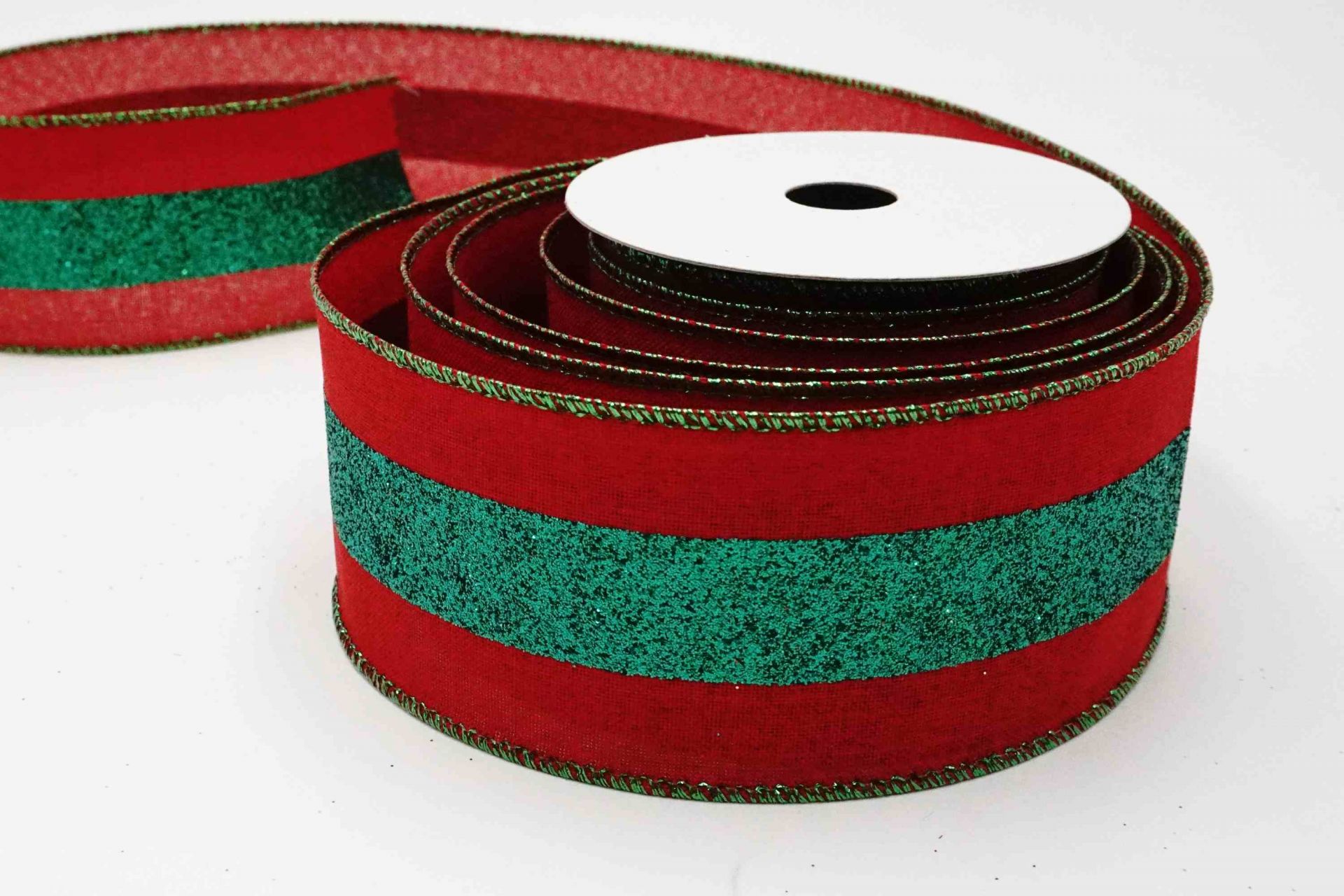 This is the ribbon you'll need when guys are on the way but your halls haven't been decked! This Christmas series features a glitter-made stripe in the middle of sheer and faux burlap ribbon. The simple design of this glitter center ribbon makes huge impact and creates sparkly holiday scene immediately.
This glitter center ribbon is available on sheer ribbon and faux burlap fabrics with three color combos individually. The former is made of 100% nylon while the later is made of 100% polyester. The sheer ribbon base is very different from normal ones. It is creased and has several fine stripes on it, adding extra noble feeling to the look.
The faux burlap ribbon is closely woven and of a fairly thin weight. Both of them are printed with glitters of vibrant colors, which make the ribbon ideal for a natural look, Christmas or holiday gift packaging, home decor, craft project, bow making and much more.
The glittery ribbon is cut into a specific 2.5" width and sewn with metallic thread. It contains wires for the bows to hold their shape. Wires also help make it easier to bend the ribbon.
Time to play colors with the glitter center ribbons!
Don't worry about making your Christmas home and party décor too shiny because this ribbon successfully stripes a balance between matte and glittery. You can even combine different colors and textures together to make the Christmas scene more colorful and vivid!
▼glitter center on sheer ribbon-KF5045
▼glitter center on faux burlap ribbon-KF5046
Features
Achievable in 3 color combos on faxu burlap and sheer ribbons individually
Perfect for home and party decor for Christmas holiday
Wide application
Durability
Specification
# KF5045

Fiber content:
100% NYLON
Size:
INCH
MM
2 1/2"
65mm
Wired:
yes
Edge:
cut
Color:
KF5045G-7
red/gold
KF5045G-1
silver
KF5045G-2
gold
# KF5046

Fiber content:
100% POLYESTER
Size:
INCH
MM
2 1/2"
65mm
Wired:
yes
Edge:
cut
Color:
KF5046GV-13
khaki/champagne
KF5046GR-1
white/red
KF5046GH-7
red/green
Photo Gallery

Related Products

KF4993

---

Gold is the most timeless metallic shade ever and it's traditional for winter holidays. Gold easily adds a shiny and bright touch to the space and it's compatible – you can match it with other colors as you wish. This ribbon features wired-edge faux burlap with gold "Merry Christmas". The words are outlined with gold foils and filled with gold glitters, creating a noble and classy look.

---

---

Files Download

---

Other News
Applications
Gift wrapping
Christmas decoration
Gift bags
Bows
Craft project
Home décor
Wreath design
Floral design
Food packaging
Toys
Accessories
All decoration needs
Press Release
Newly launched! Send your inquiry now~

Come and check out our new and wide range of ribbons for 2020 Christmas! New designs, new fabrics, new inspirations for all decorating needs!

Read More