Orange Christmas Ribbon
KF6916. KF6917. KF6963. KF6969
A few oranges patterns are sure to make your home merry and bright for the holiday season.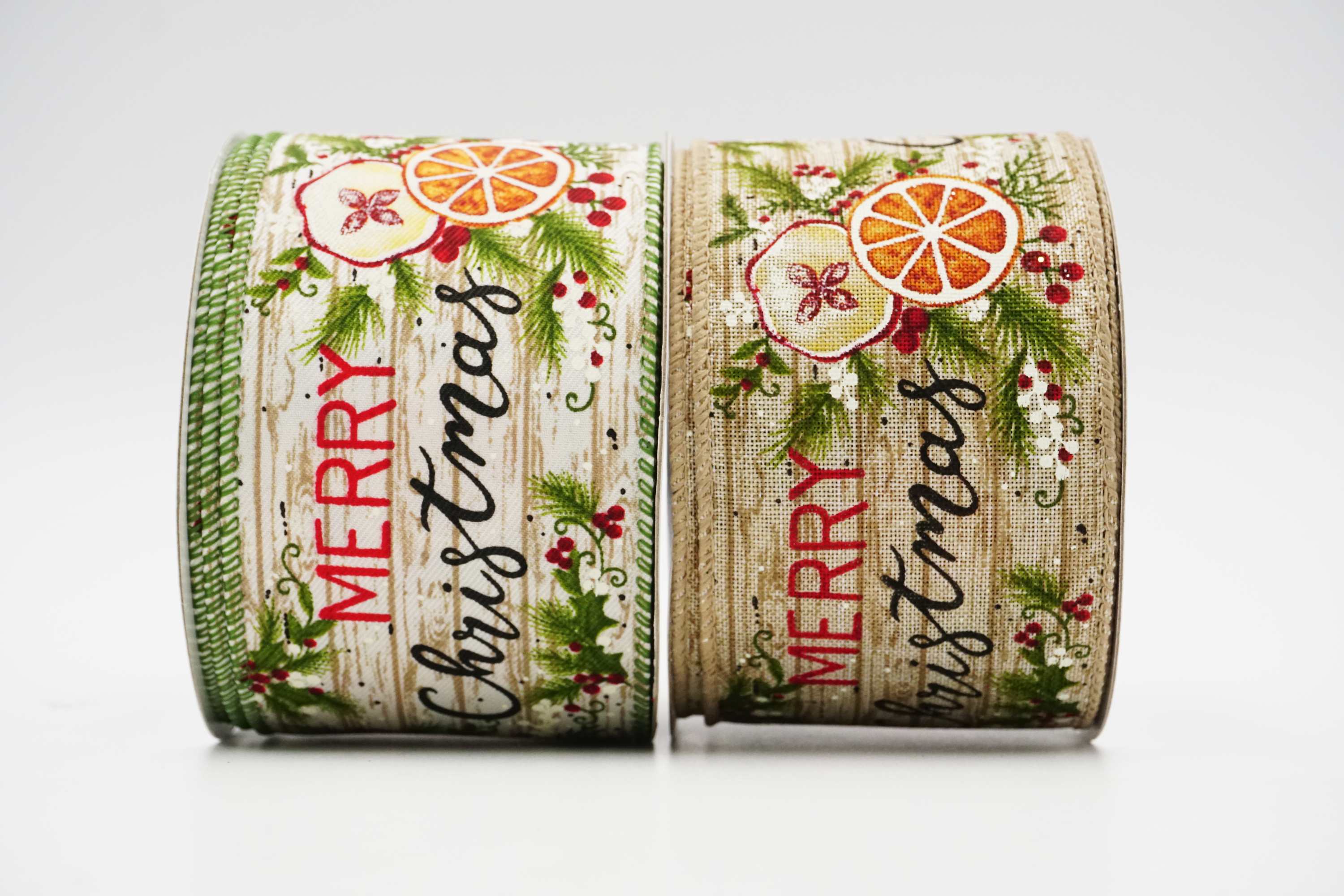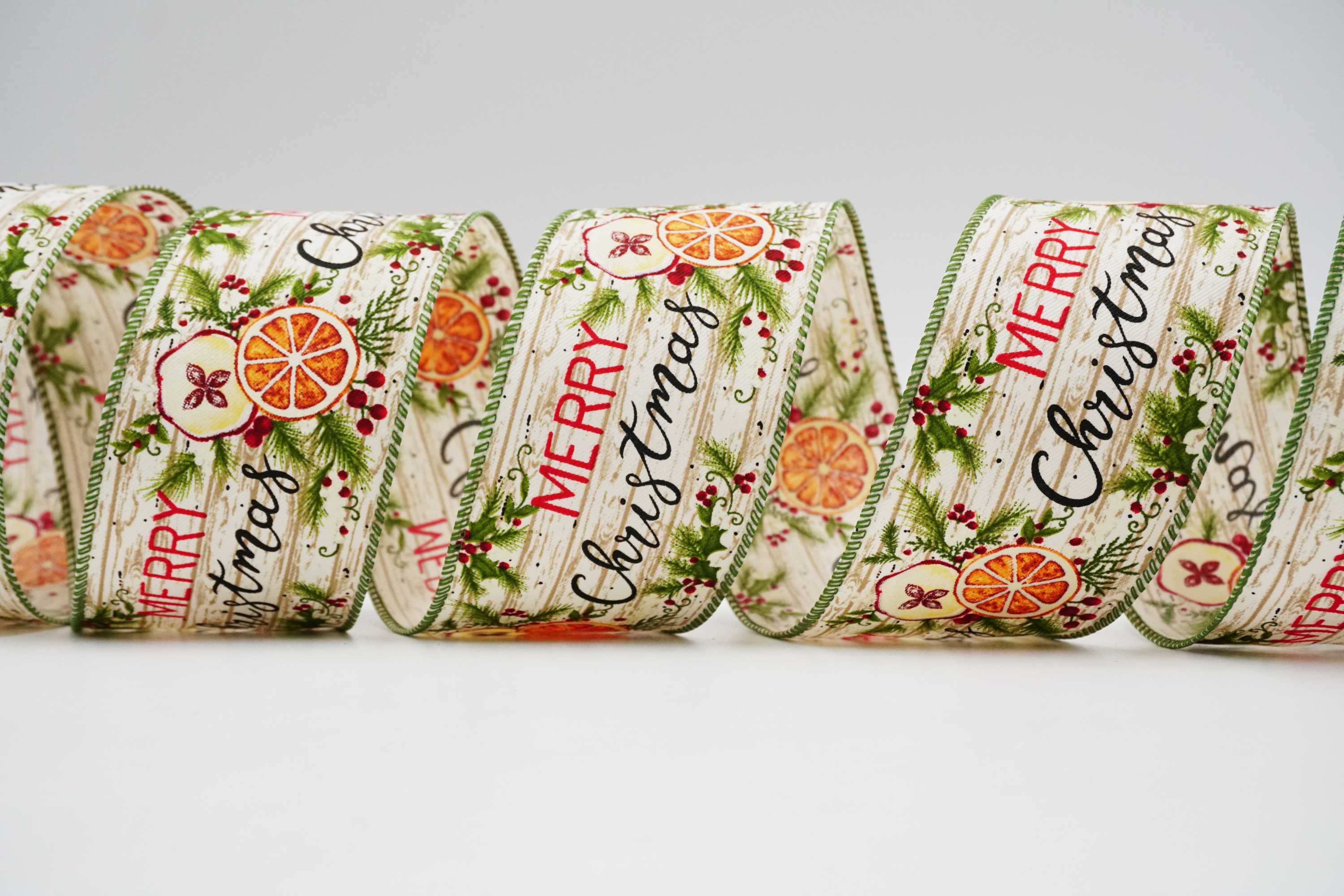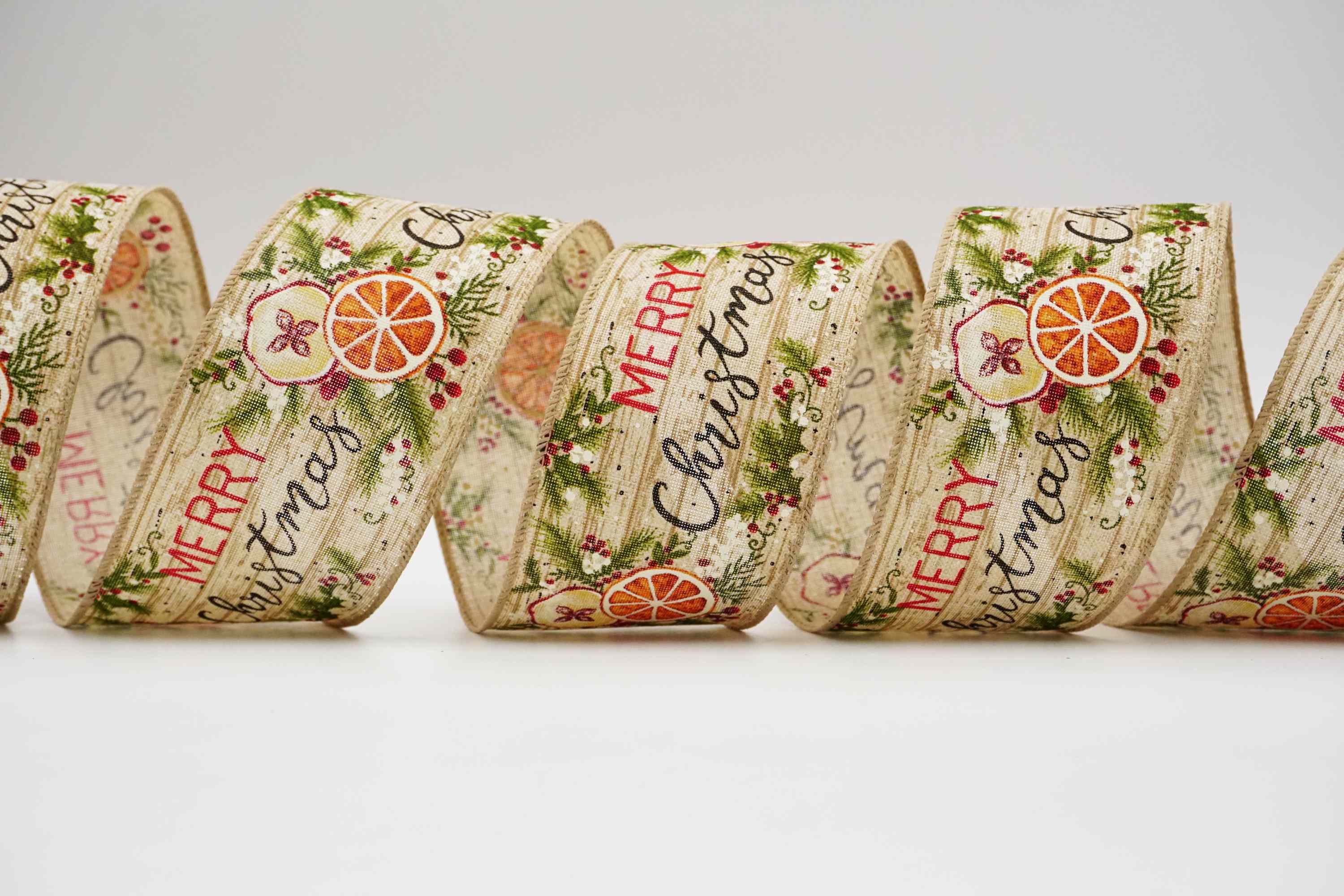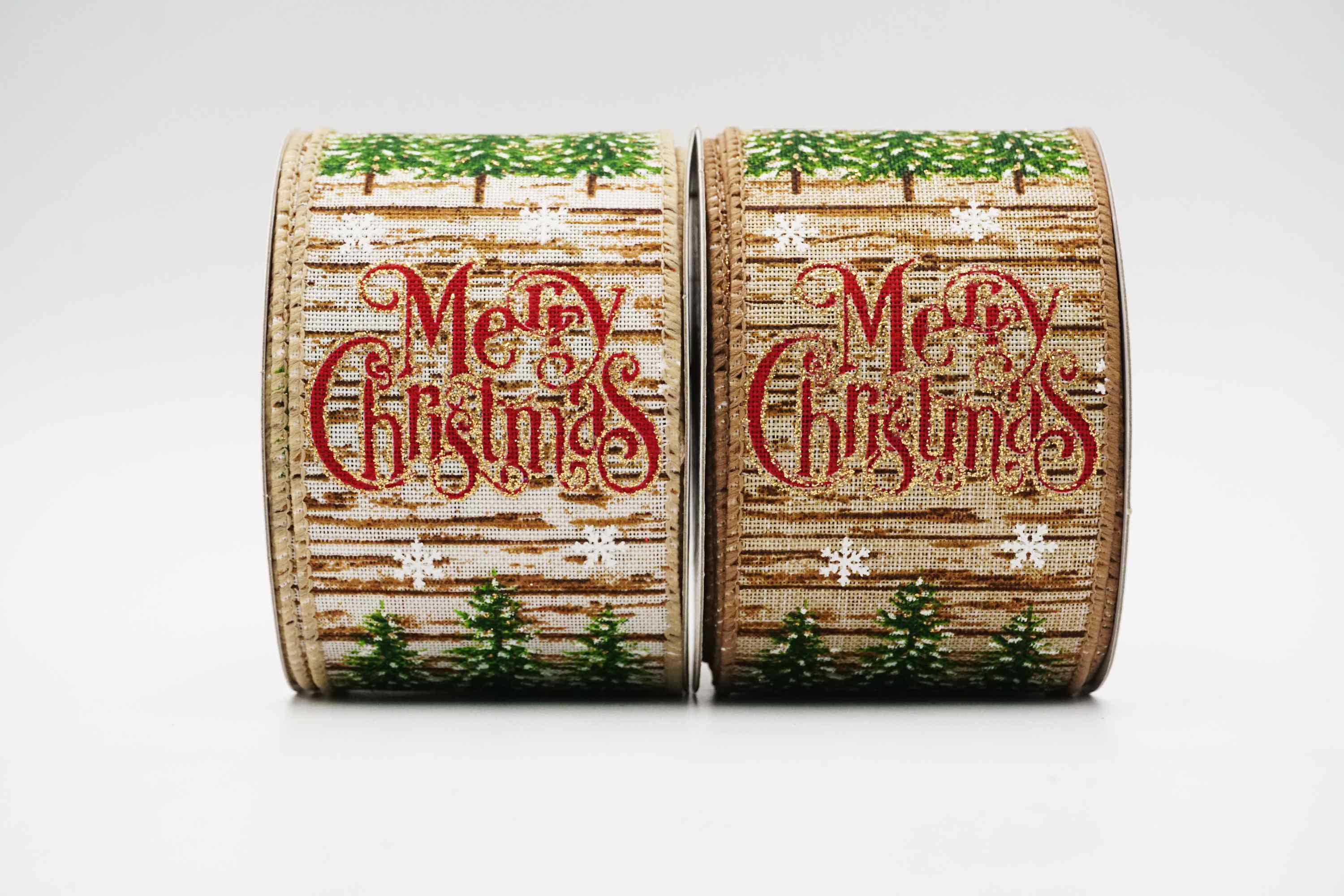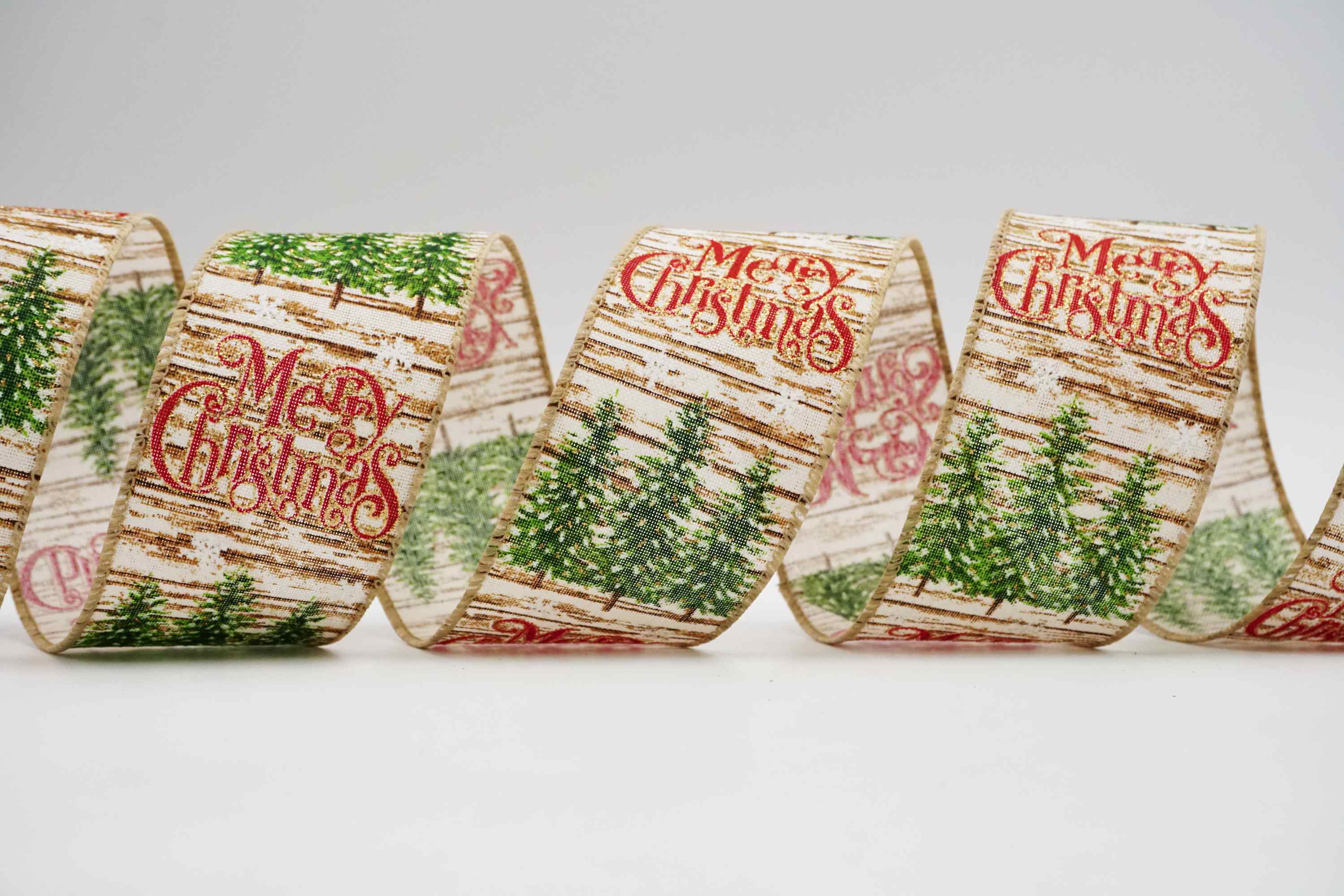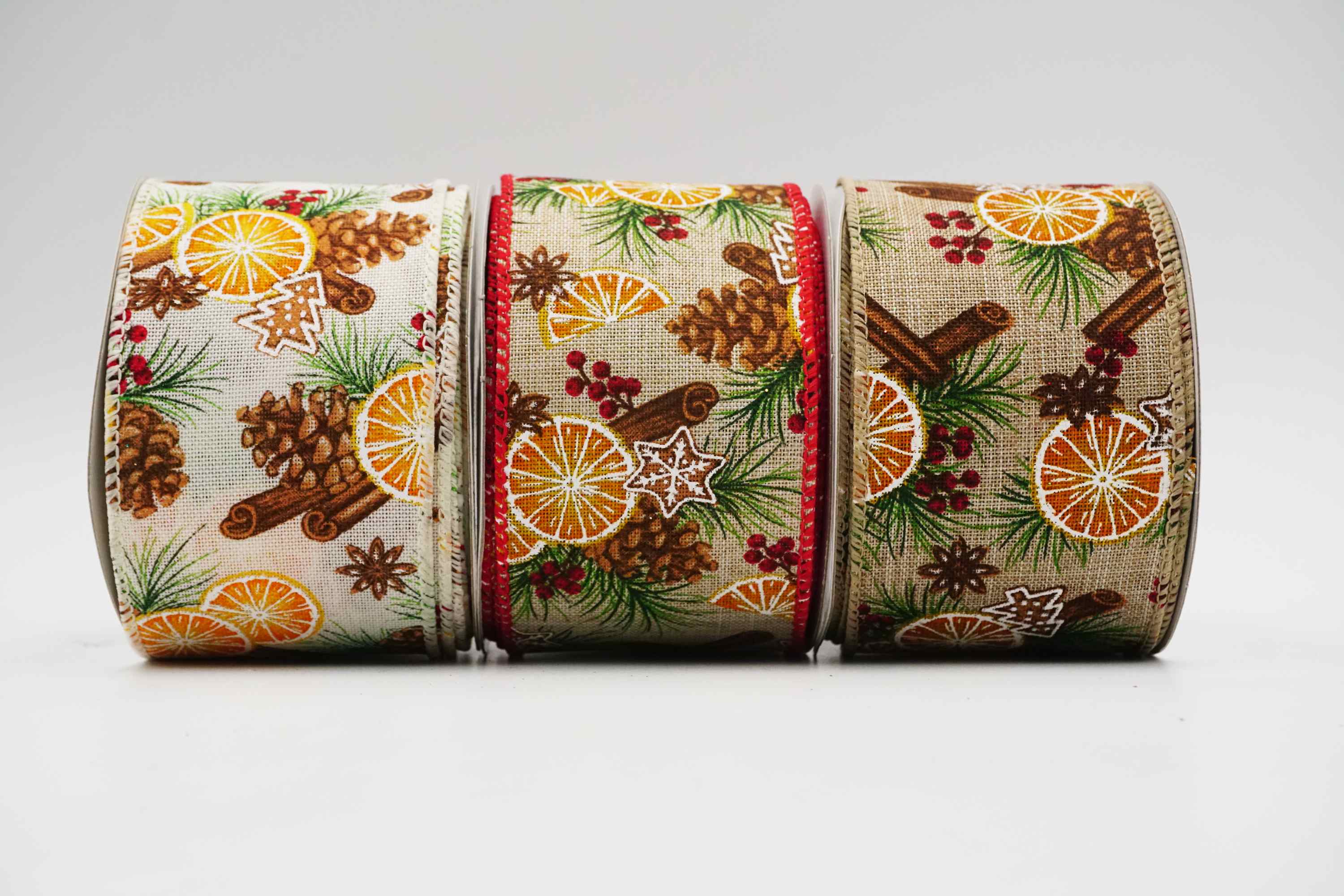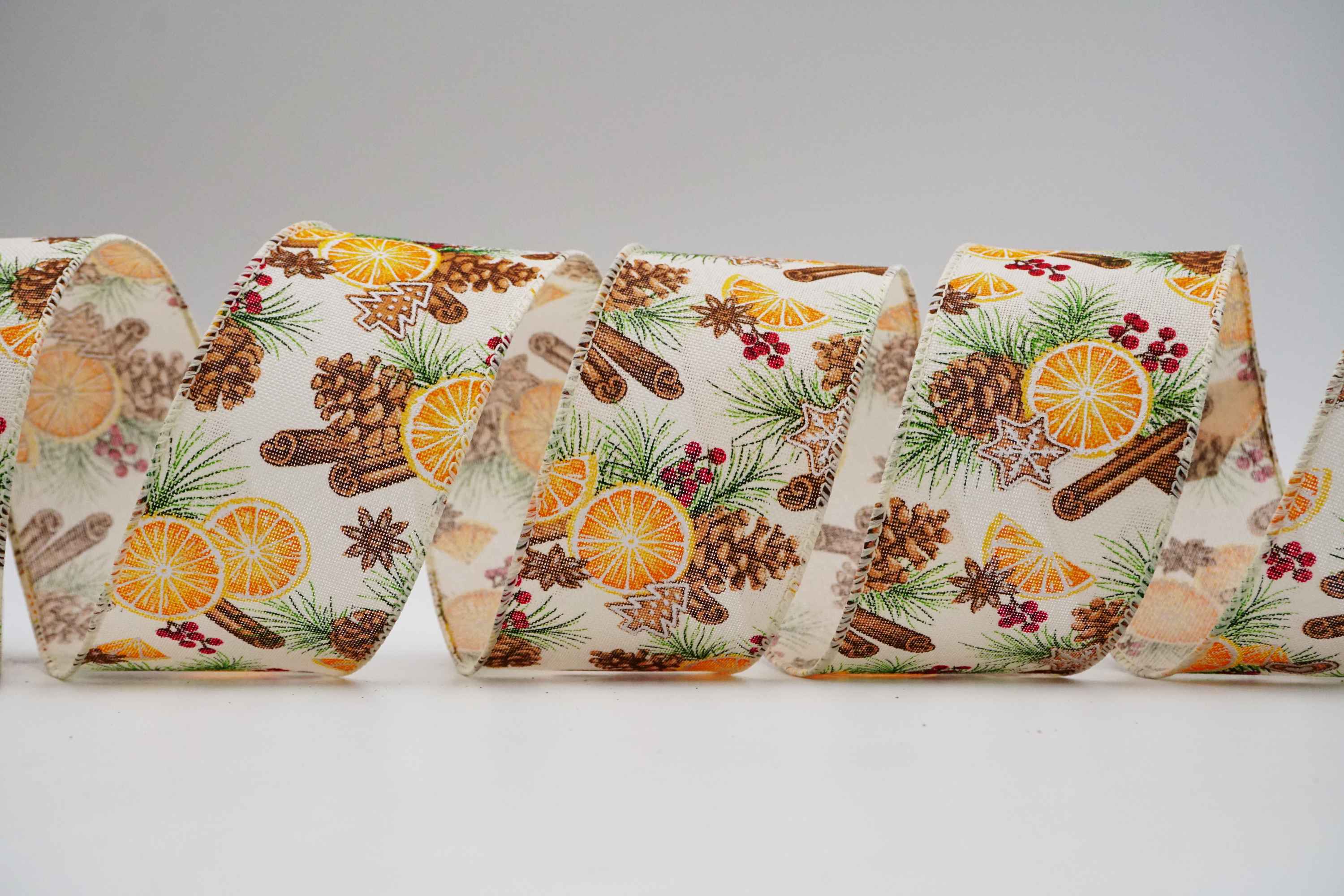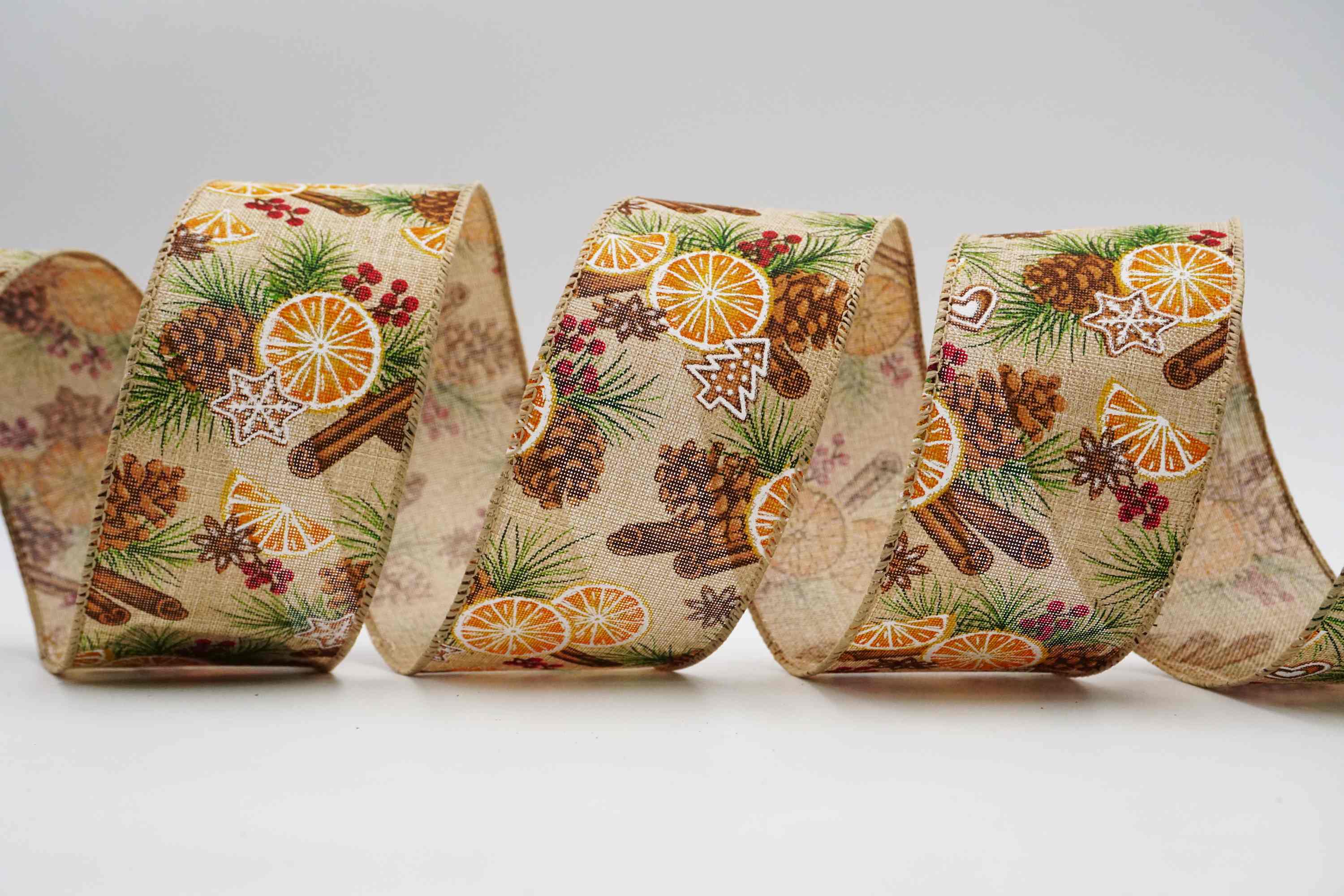 The main elements of this design are the oranges, pine, pine cones, and Christmas words for decoration.
Oranges have always been a tradition at Christmas time. Oranges have long shared a close association with Christmas time- they were once a common stocking stuffer! Let's make the most of this orange pattern ribbon during the holiday season, and you must have it during the festive Christmas holiday, and it will bring a holiday ambiance.

The ribbon size comes in one size only 2-1/2 inches. Each has different colored merrow wired edges to match its fabric and the wired edges help the ribbon and bow maintain their shape.
A few oranges are sure to make your home merry and bright for the holiday season. You can use this ribbon to make a bow on a wreath, decorate a lantern, use it as a gift bow, or any other place that needs holiday cheer.

THE HISTORY OF ORANGES AT CHRISTMAS!
A long time ago(14th-18th century) giving a gift of orange was a sign of being rich and powerful.
The practice of giving an orange in a stocking came from a story about St Nicholas. Nicholas was born in a village in the Mediterranean and his family was wealthy. He spent his time helping the poor and eventually became a Bishop.

One day Nicholas met a poor man who could not provide a dowry for his three daughters. Ask the children if they know what a dowry is. (The tradition of parents giving money on the marriage of a daughter.) The next night Nicholas went to the poor man's house and threw three bags of gold for the daughter's dowries down the chimney.

The girls had hung their stockings up to dry in front of the fireplace and the bags landed in the stockings. They found the gold in their stockings and were able to marry. Oranges symbolize the bags of gold at the bottom of the stockings.
Decorating
It makes a great addition to your Christmas tree, home decorations, wreath, bow, gift package, floral display and so much more!
Orange Christmas Ribbon_KF6916.KF6917
Orange Christmas Ribbon_KF6963
Orange Christmas Ribbon_KF6969
Features
Christmas decorations
Household display
Wide applications
Durable & sturdy
Gift wrappings
Specification
# KF6916.KF6917.KF6963

KF6969

Fabric type:

Faux Burlap

Fiber content:
1000% polyester
Size:
INCH
MM
2 1/2"
63mm
Wired:
yes
Edge:
cut & merrow
Color:

Natural, White
Photo Gallery

Related Products

---

Files Download

---
Applications
Gift wrapping
Christmas decoration
Holiday decoration
Fall season decoration
Gift bags
Bows
Craft project
Home décor
Wreath design
Floral design
Accessories
All decoration needs
Press Release
Coming soon! Click and download the newest E catalog!

Come and check out our new and wide range of ribbons for 2023 Spring/Valentine's Day season! New designs, new fabrics, new inspirations for all decorating needs!

Read More