Poinsettia Flower Wired Ribbon
KF6818.KF6819.KF6962.KF7010.KF7011.KF7012.KF7107.KF7126.KF7127.KF7409.KF7128.KF7163.KF7227.KF7228.KF7380.KF7381.KF7433.KF7437.KF7438
Excellent quality and ideal for beautiful decoration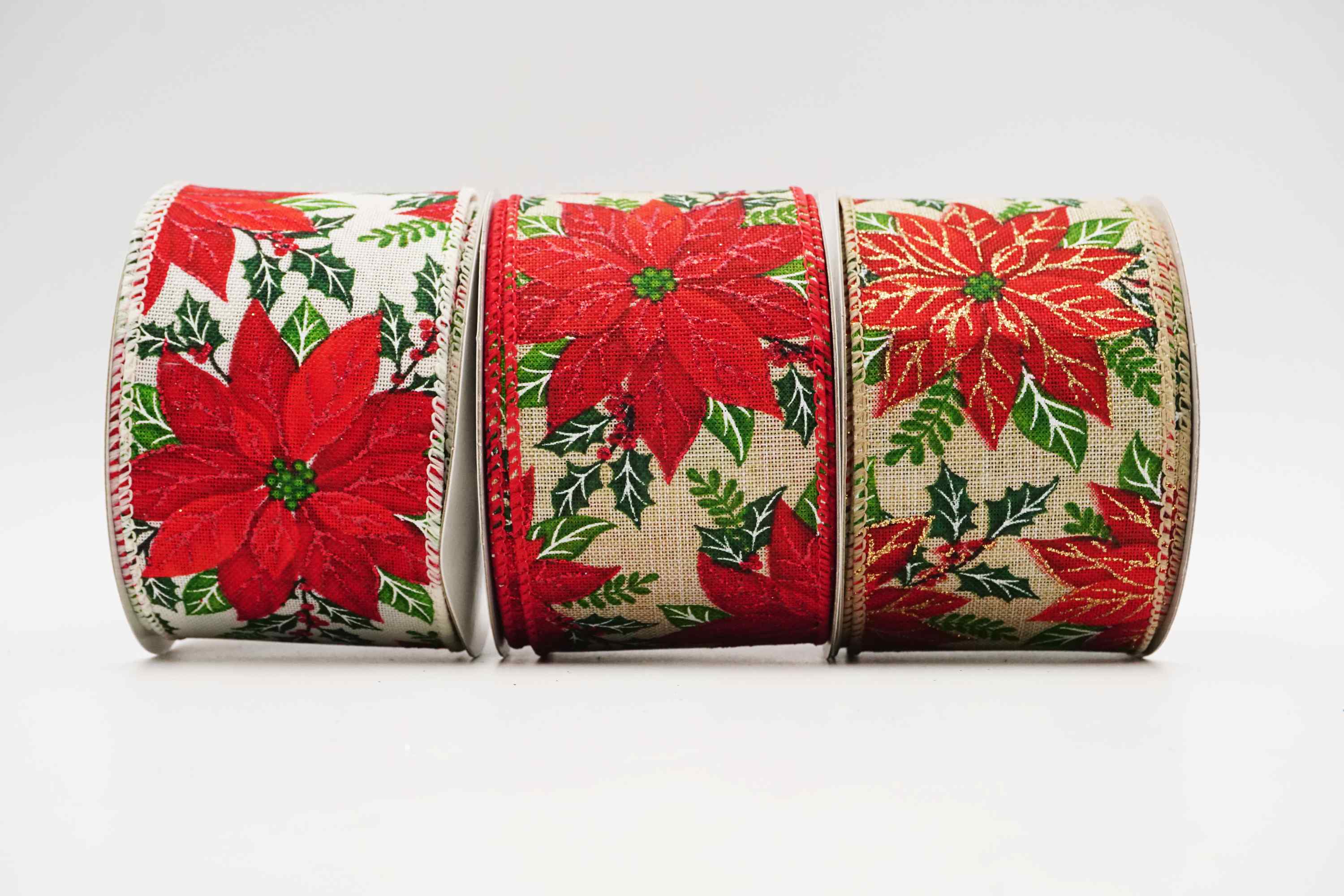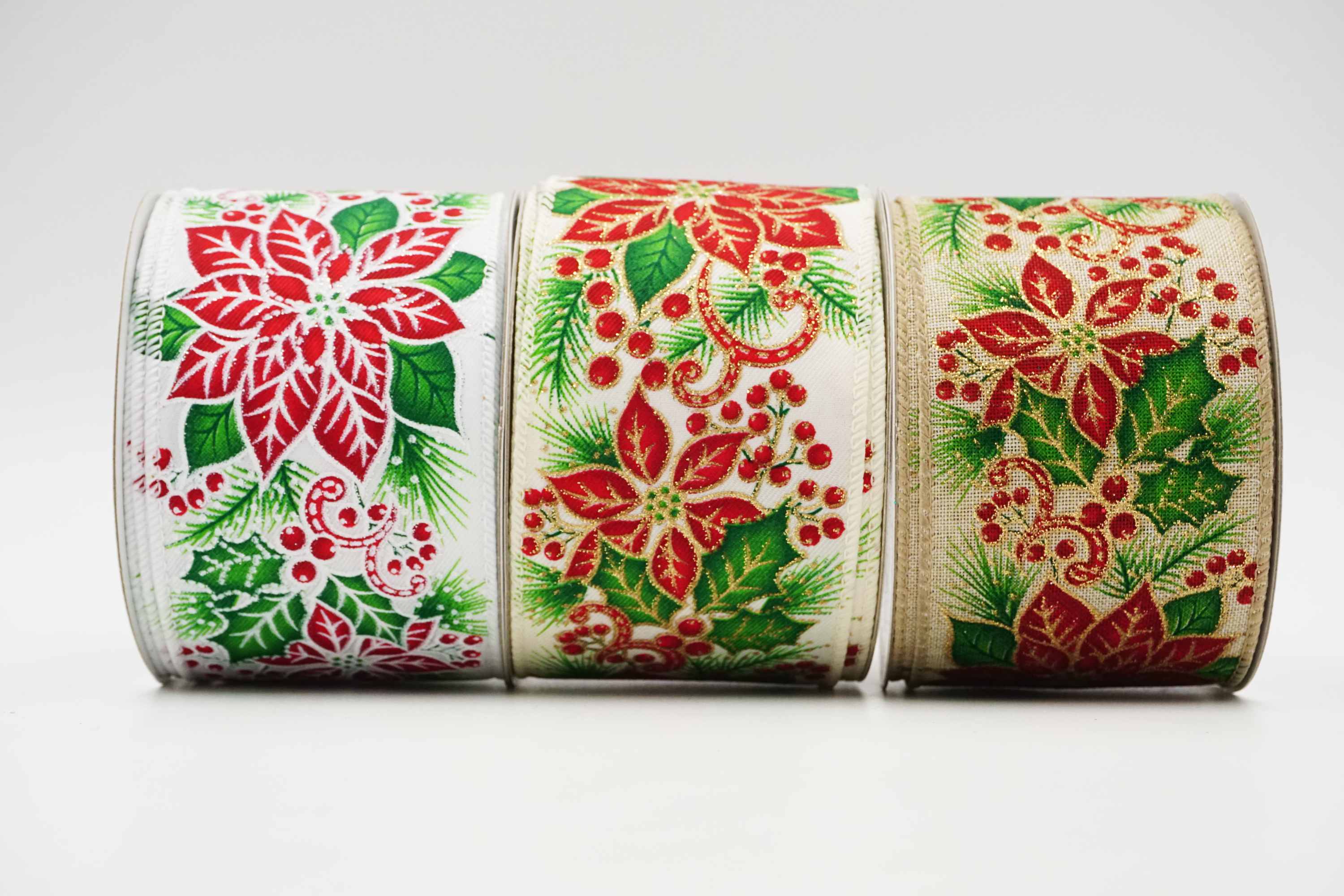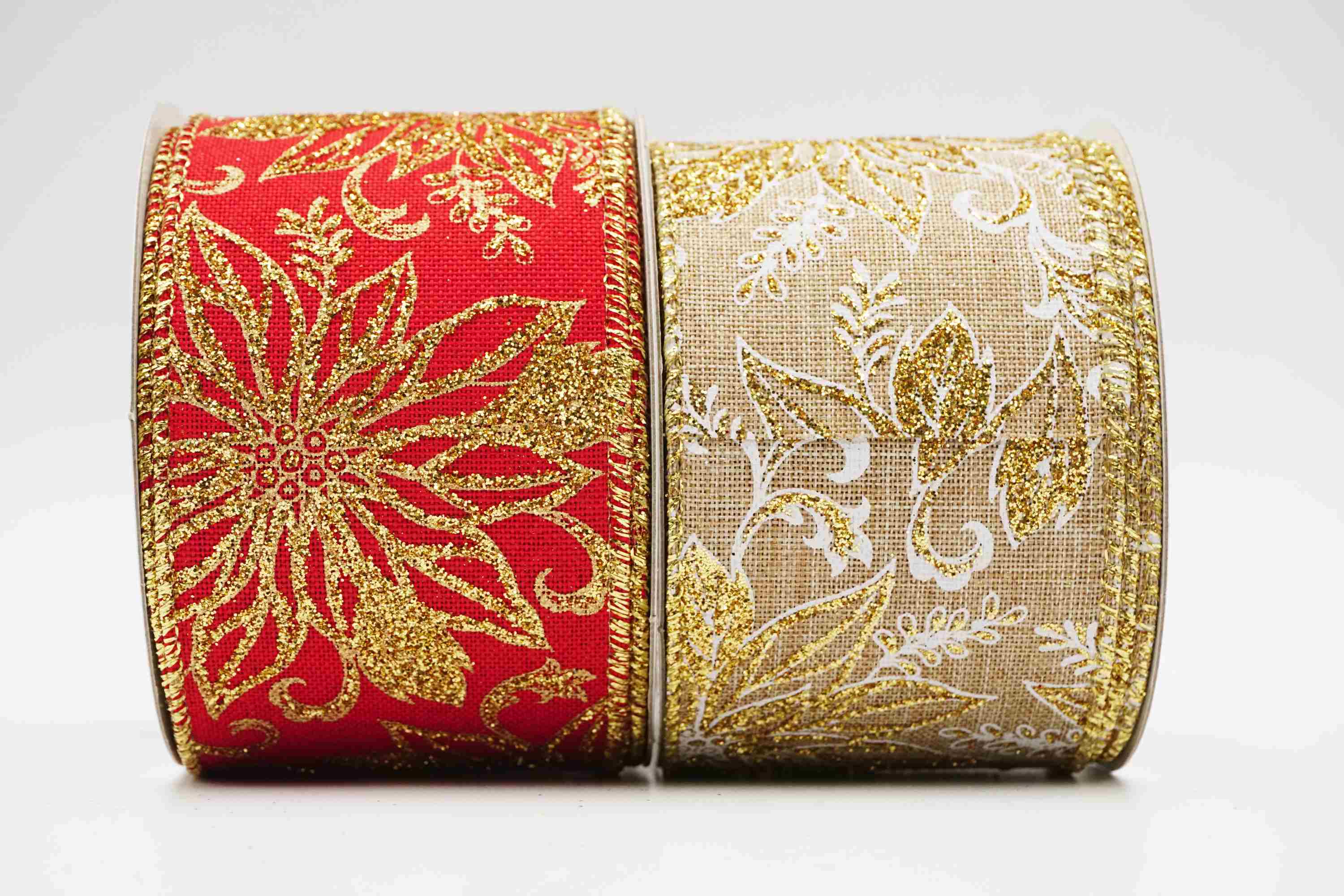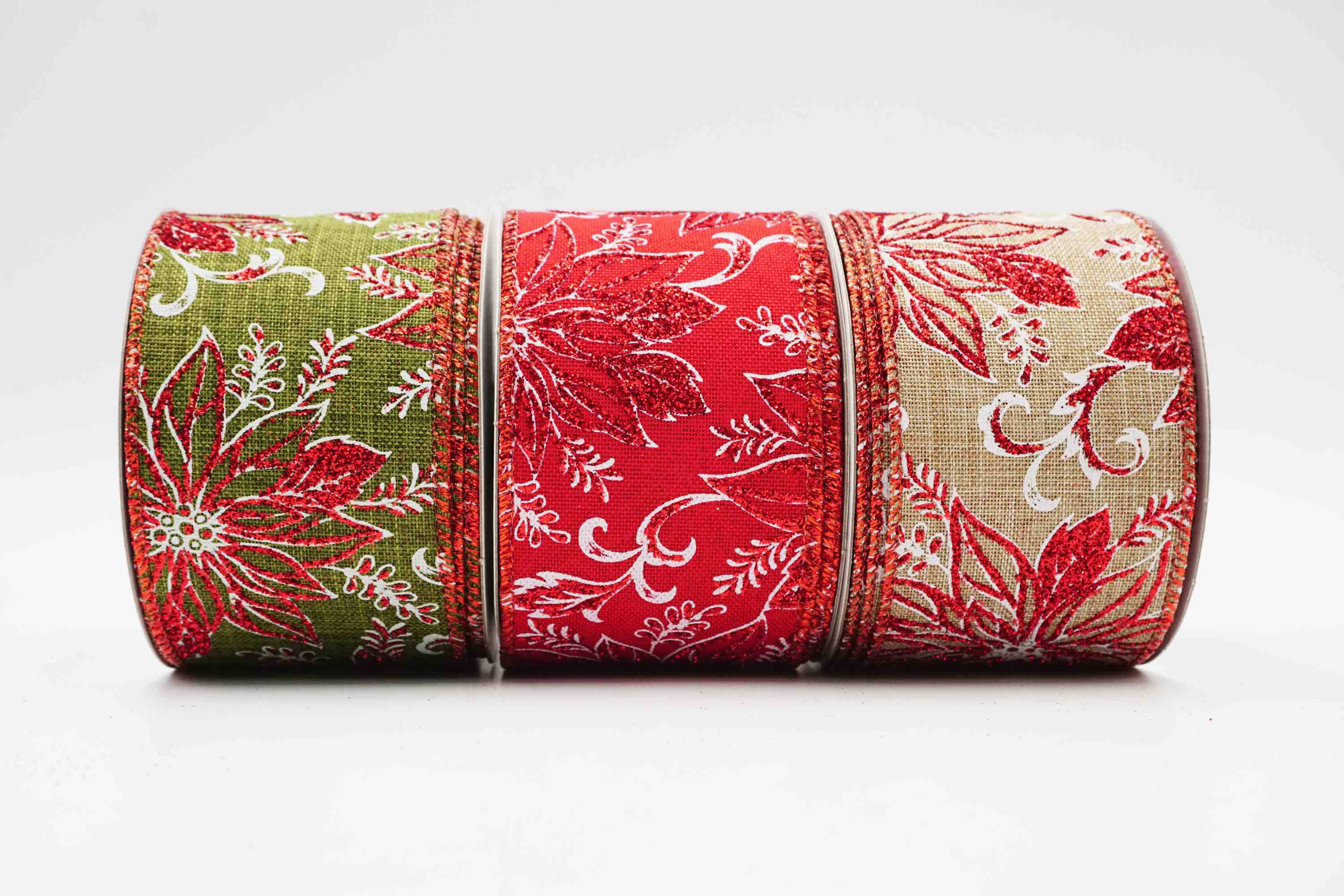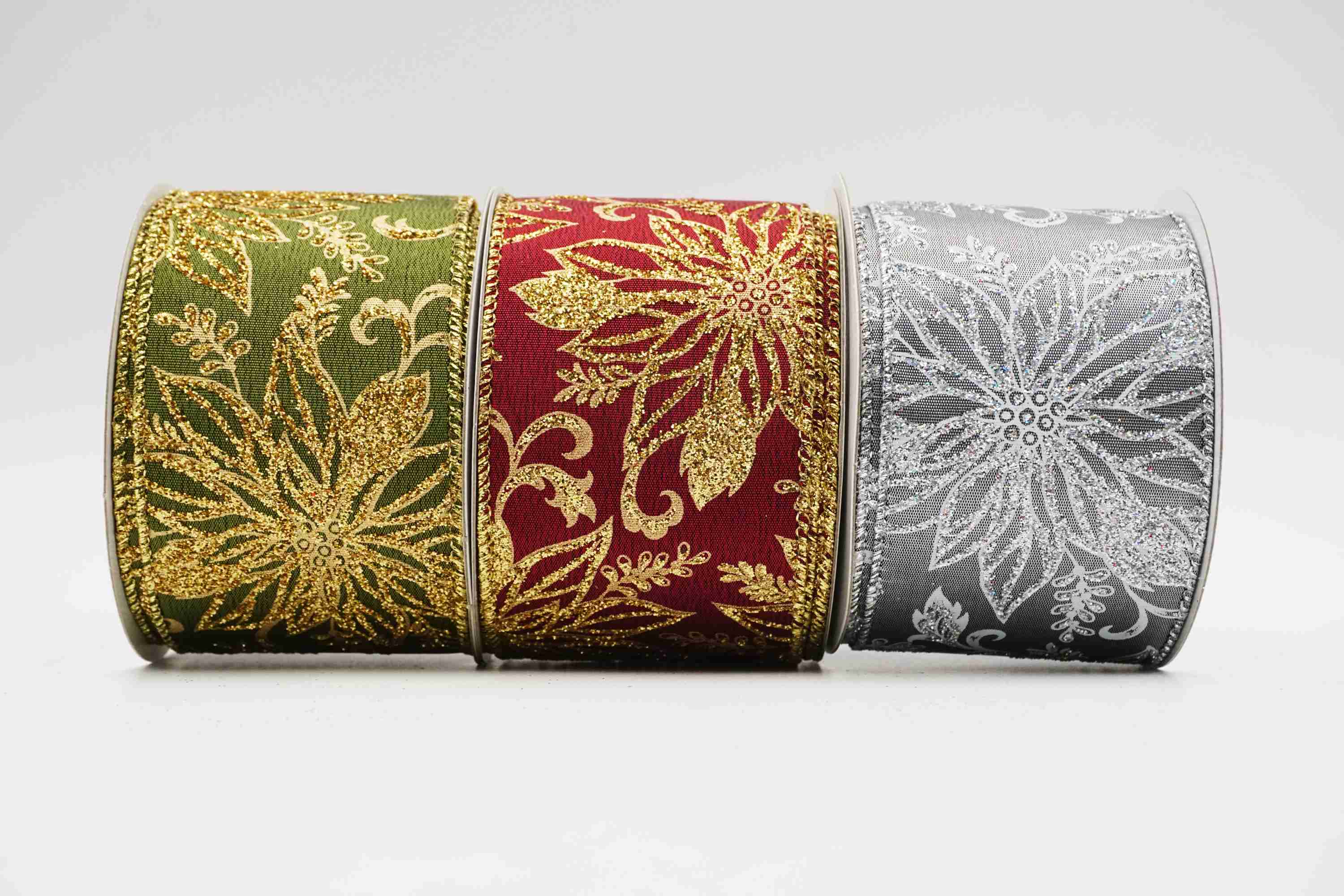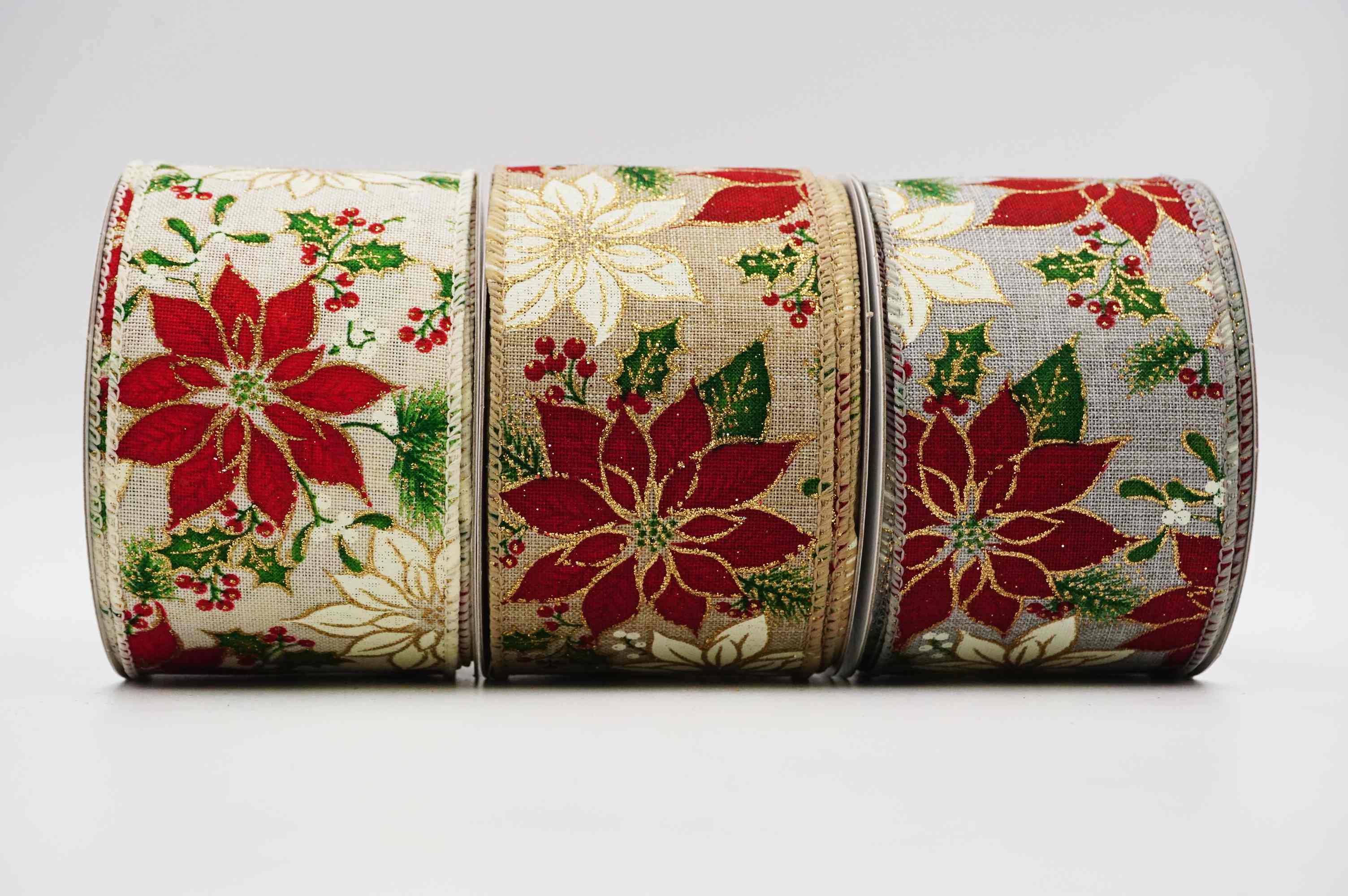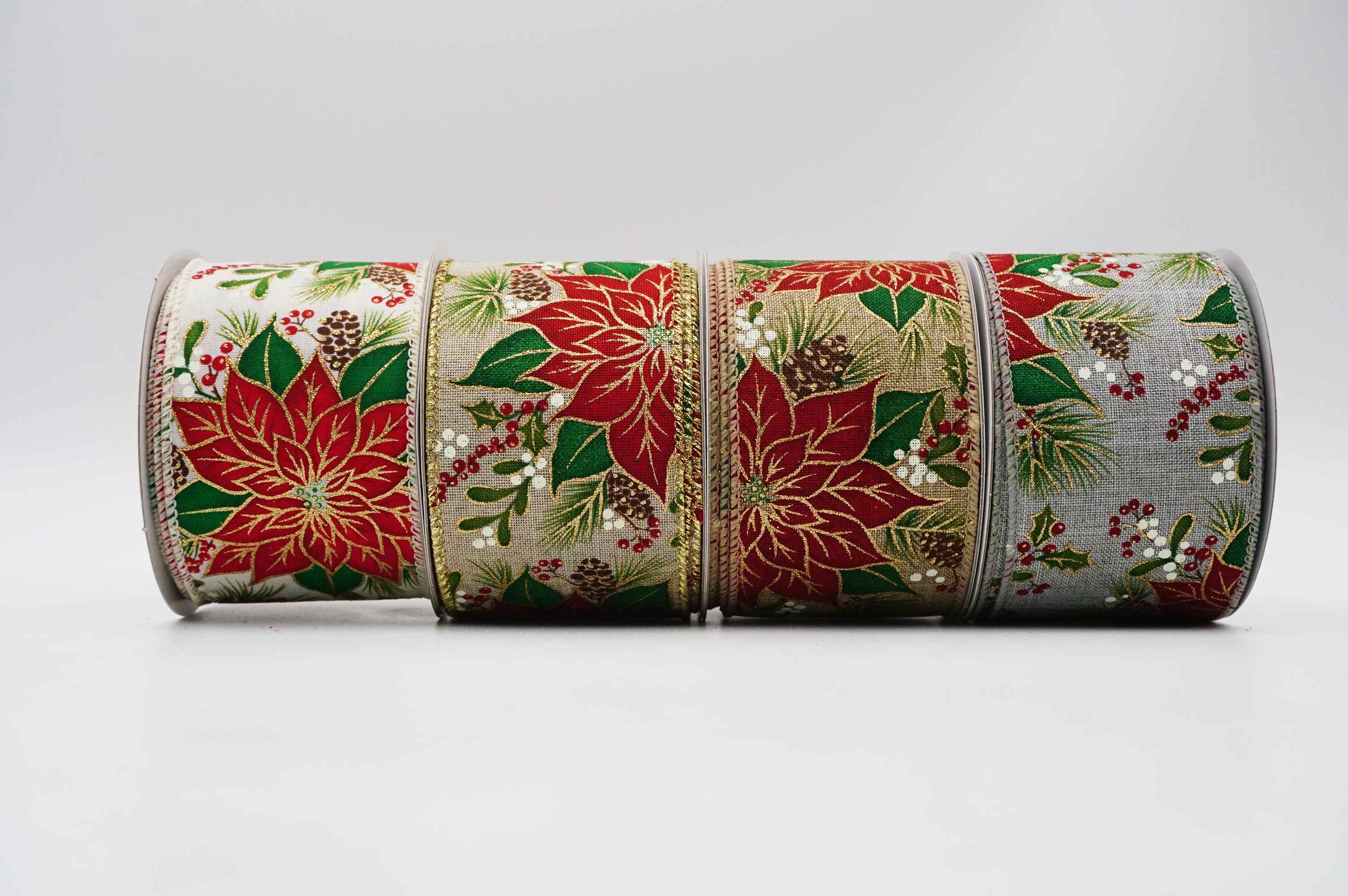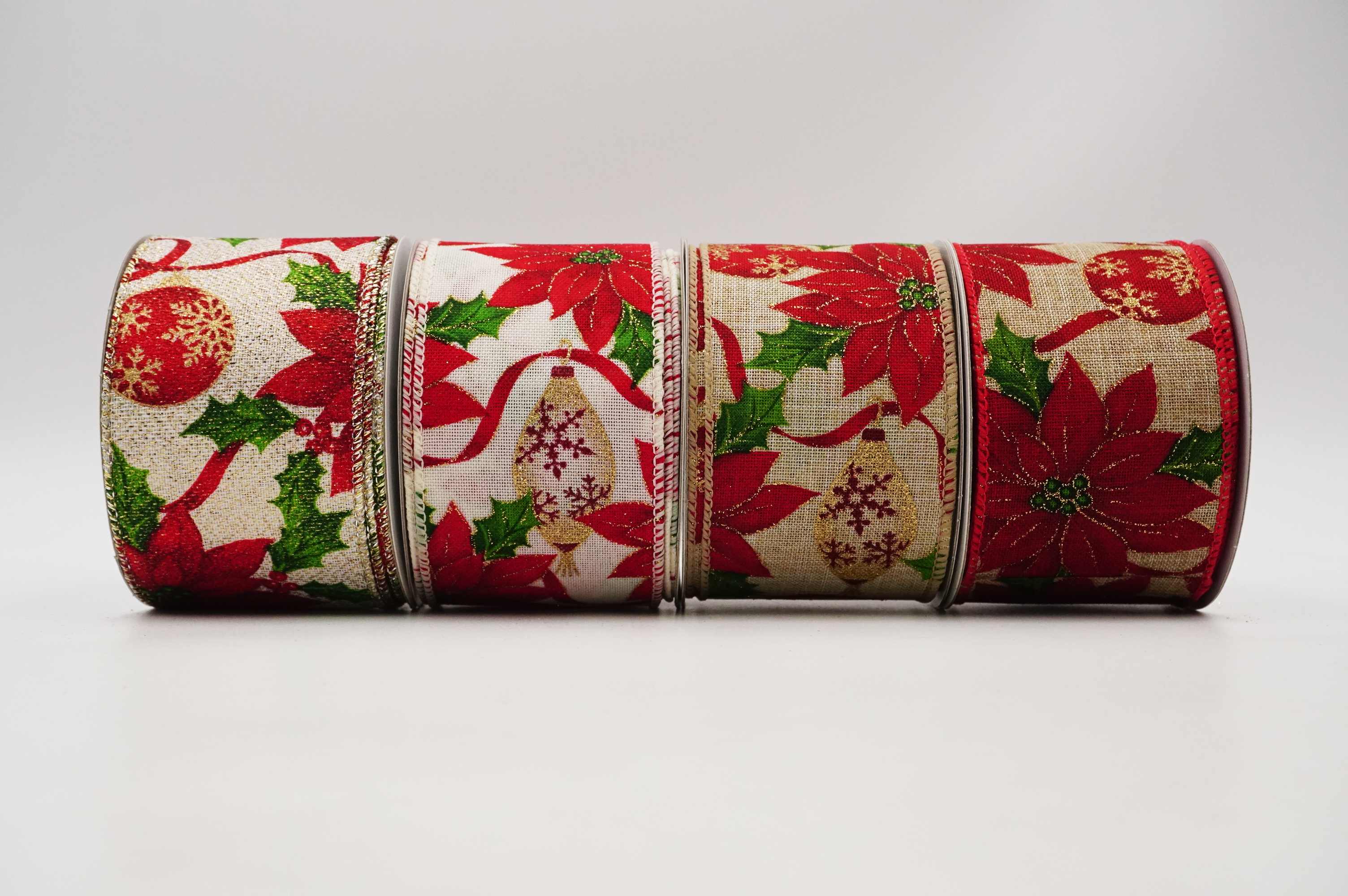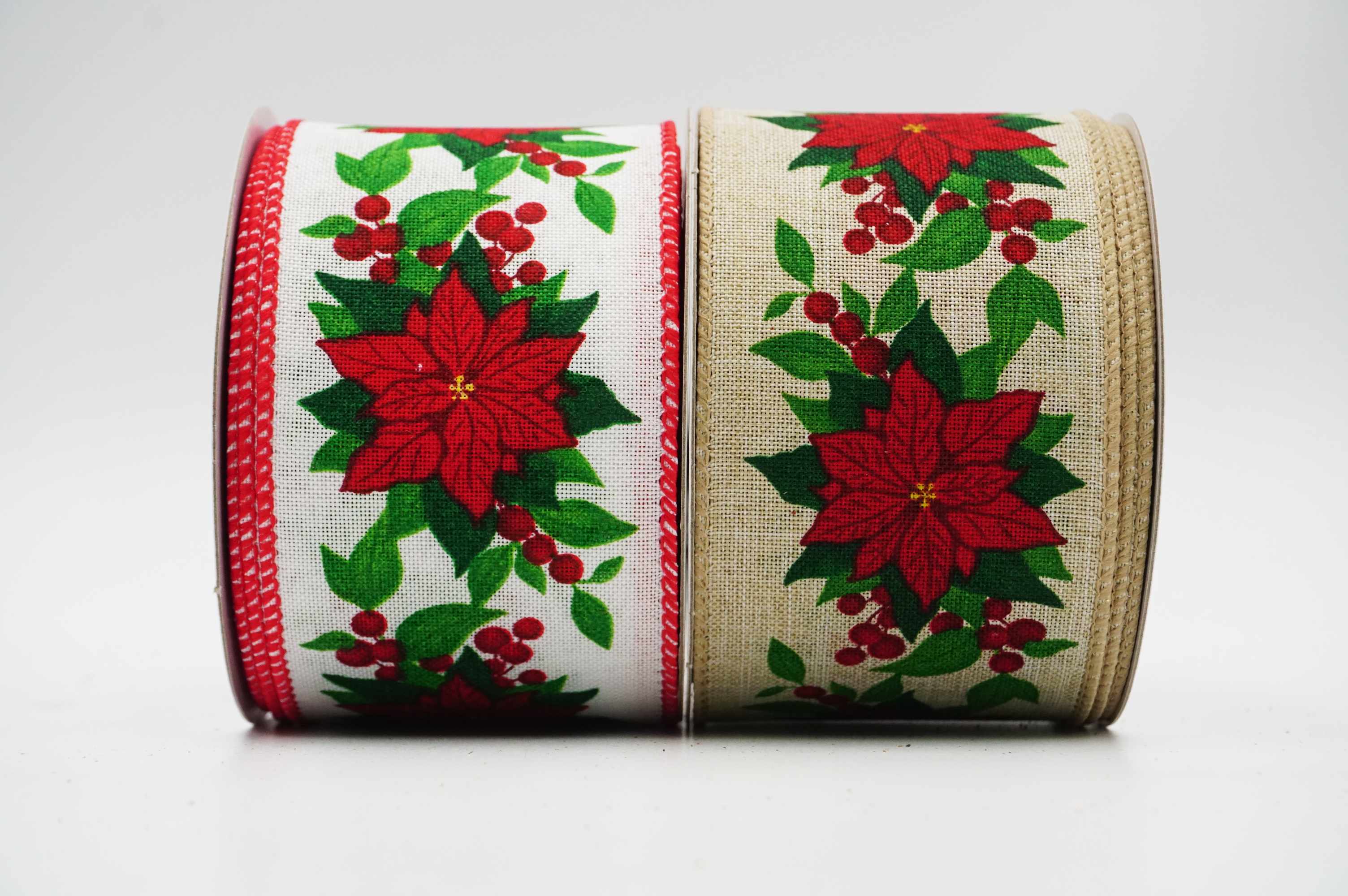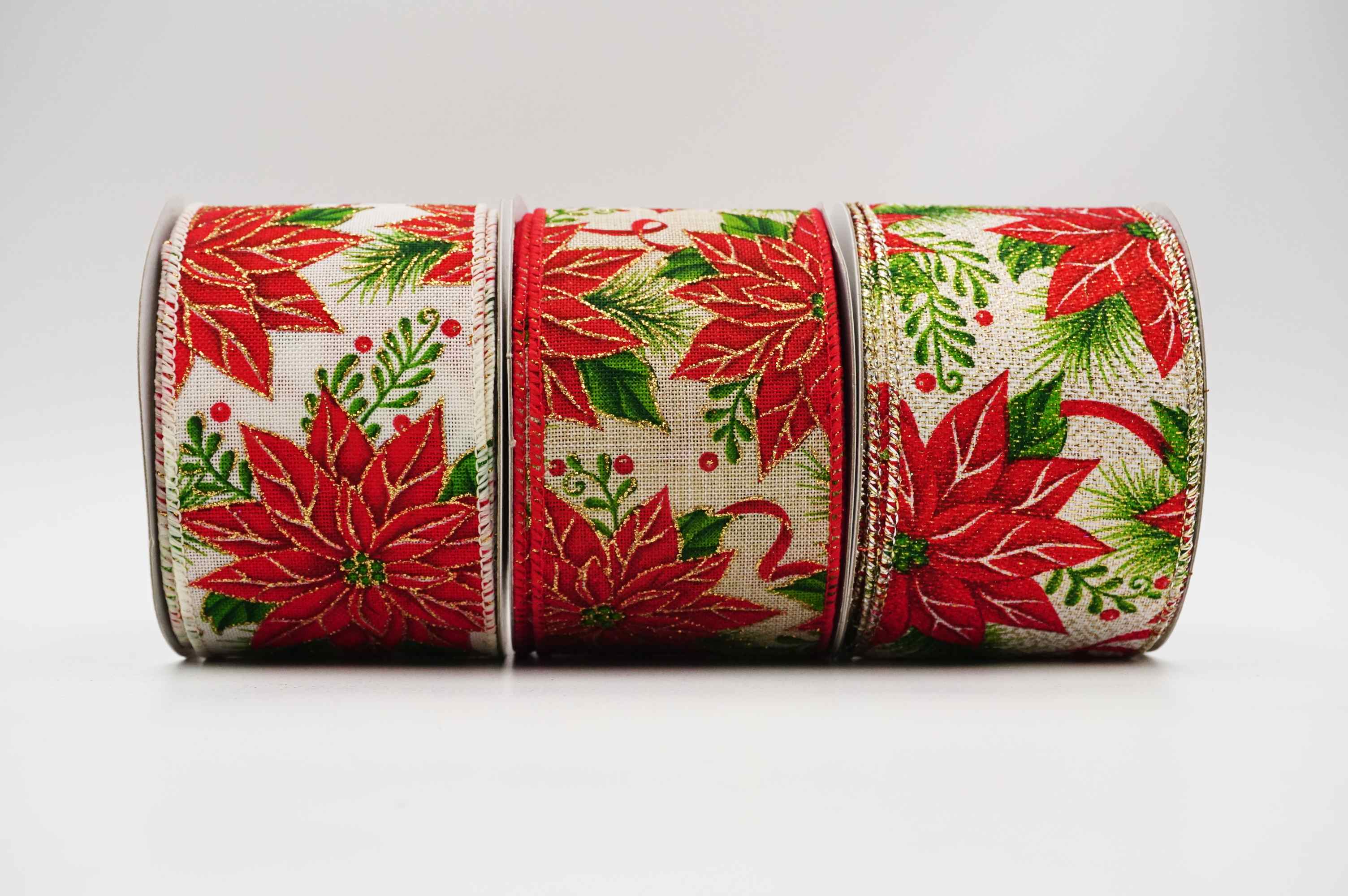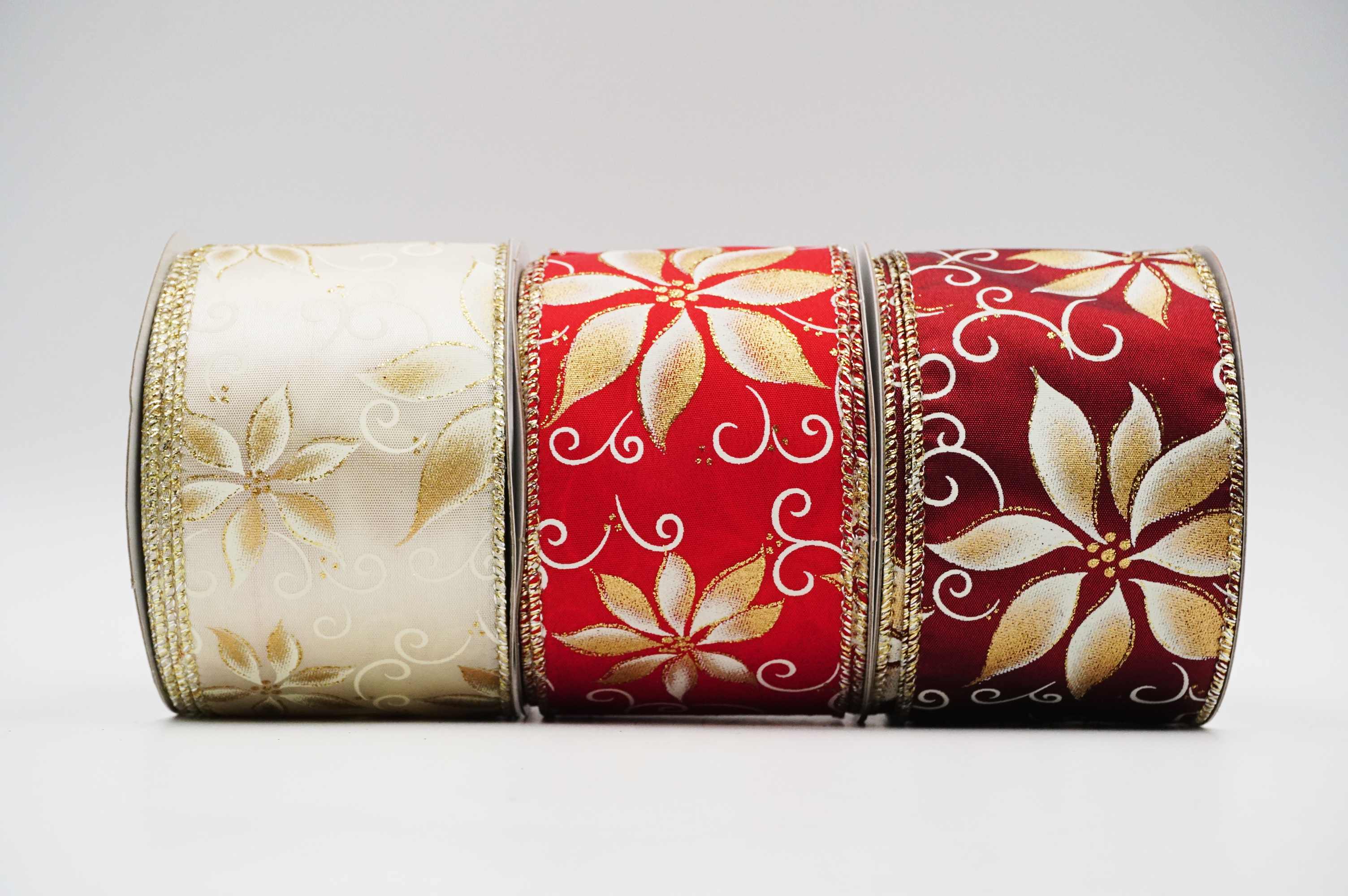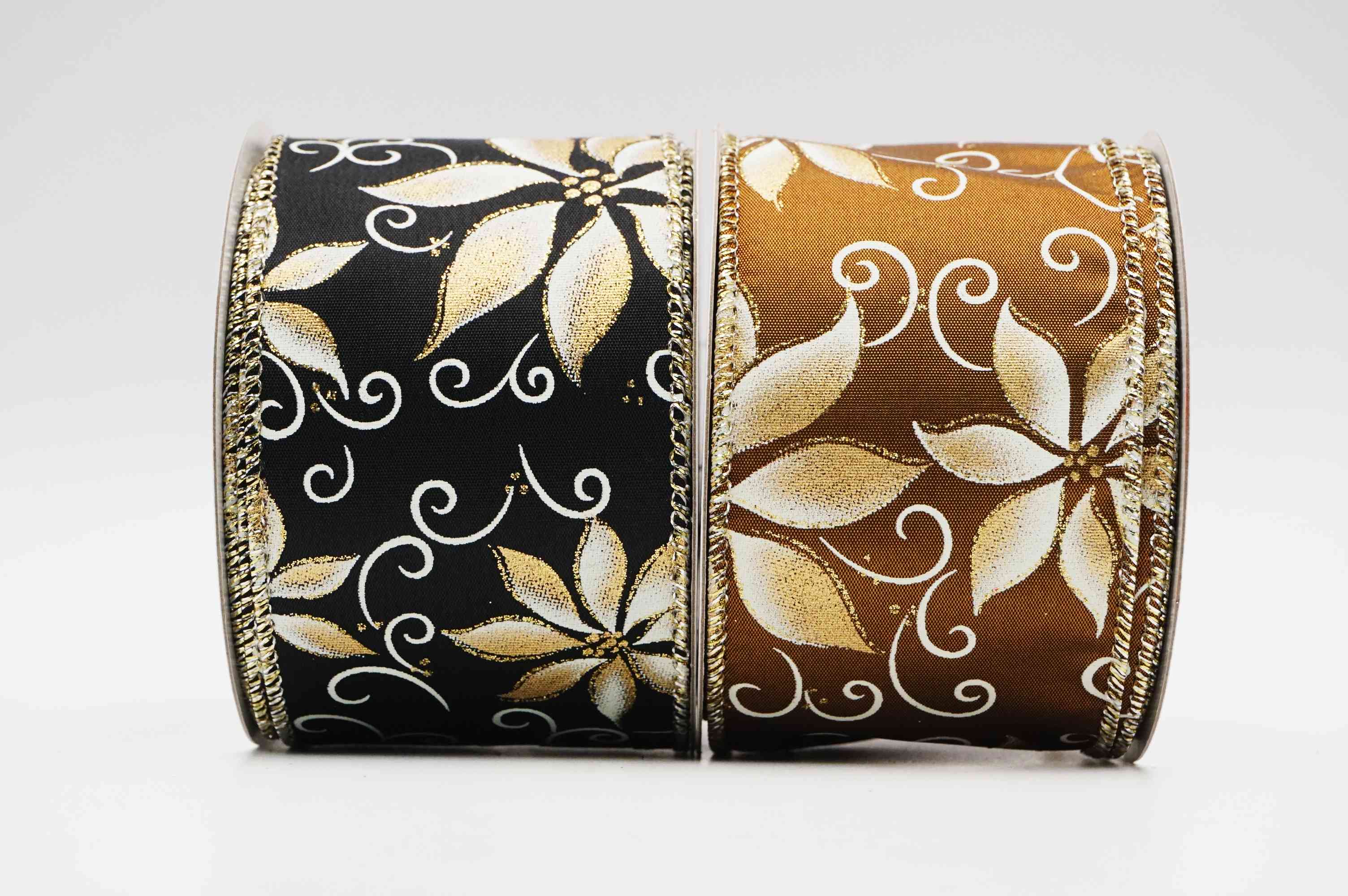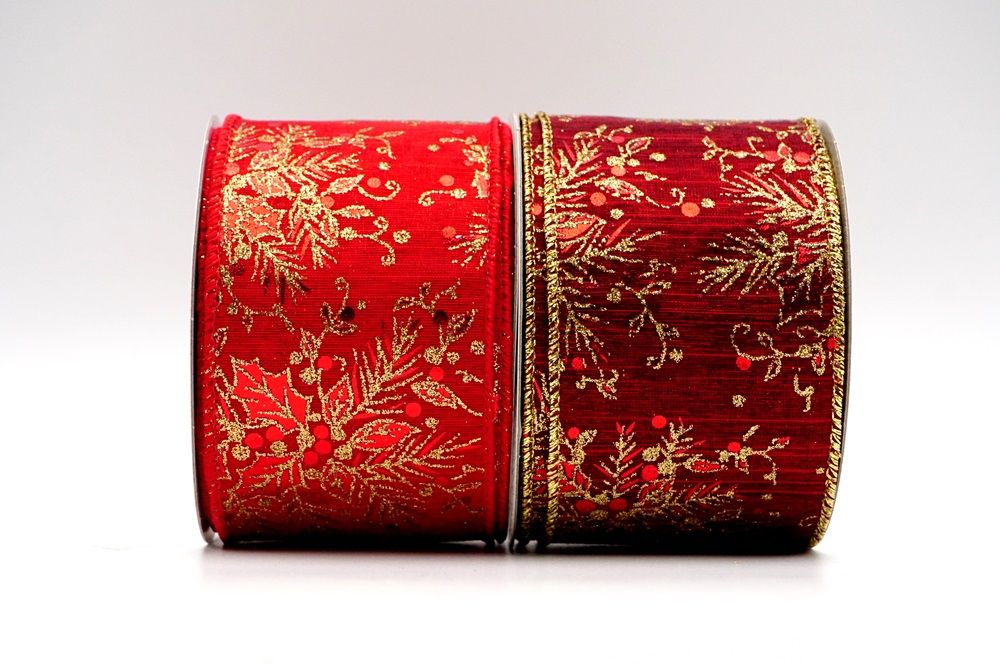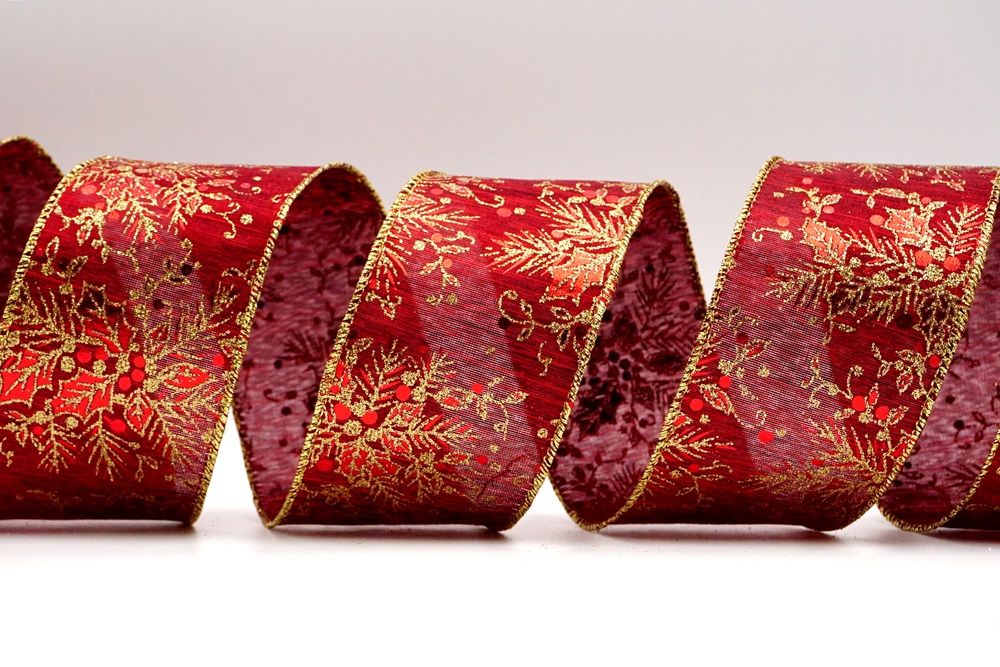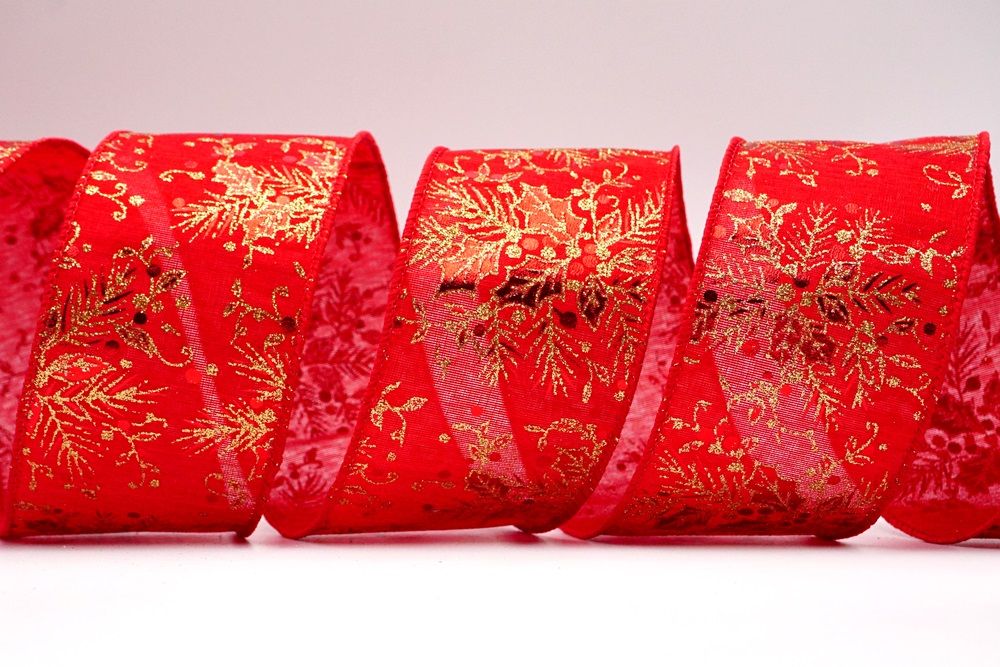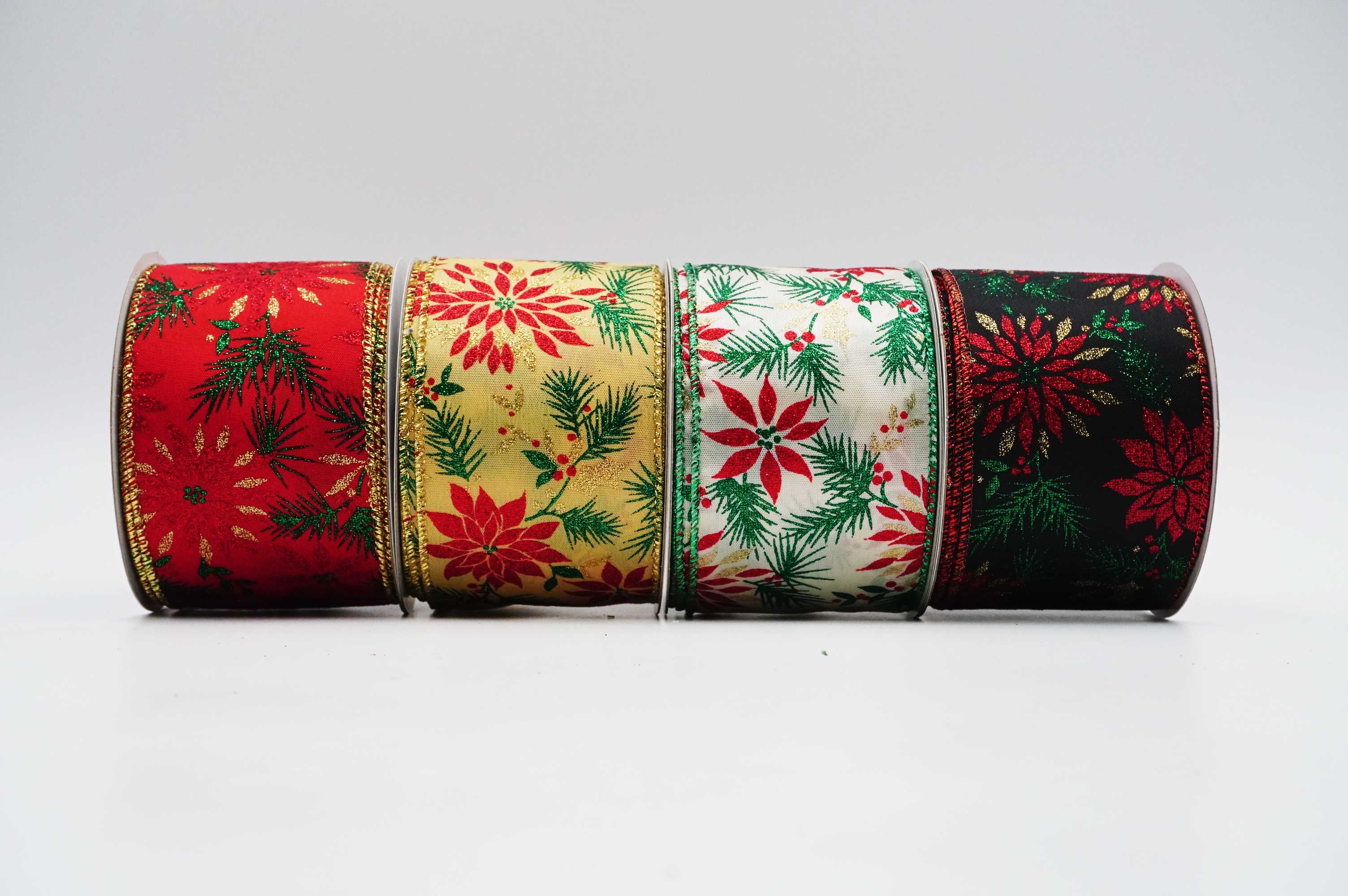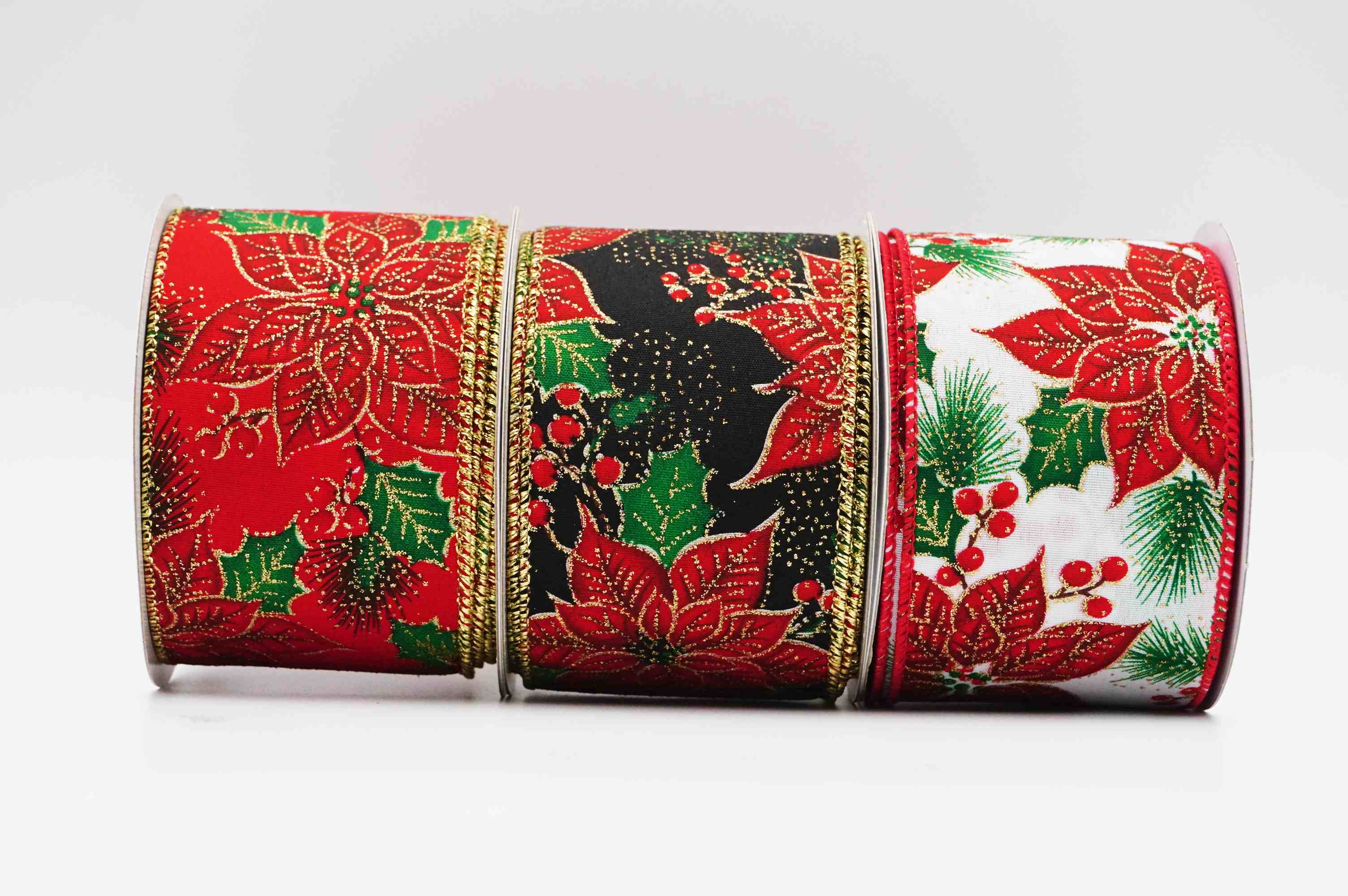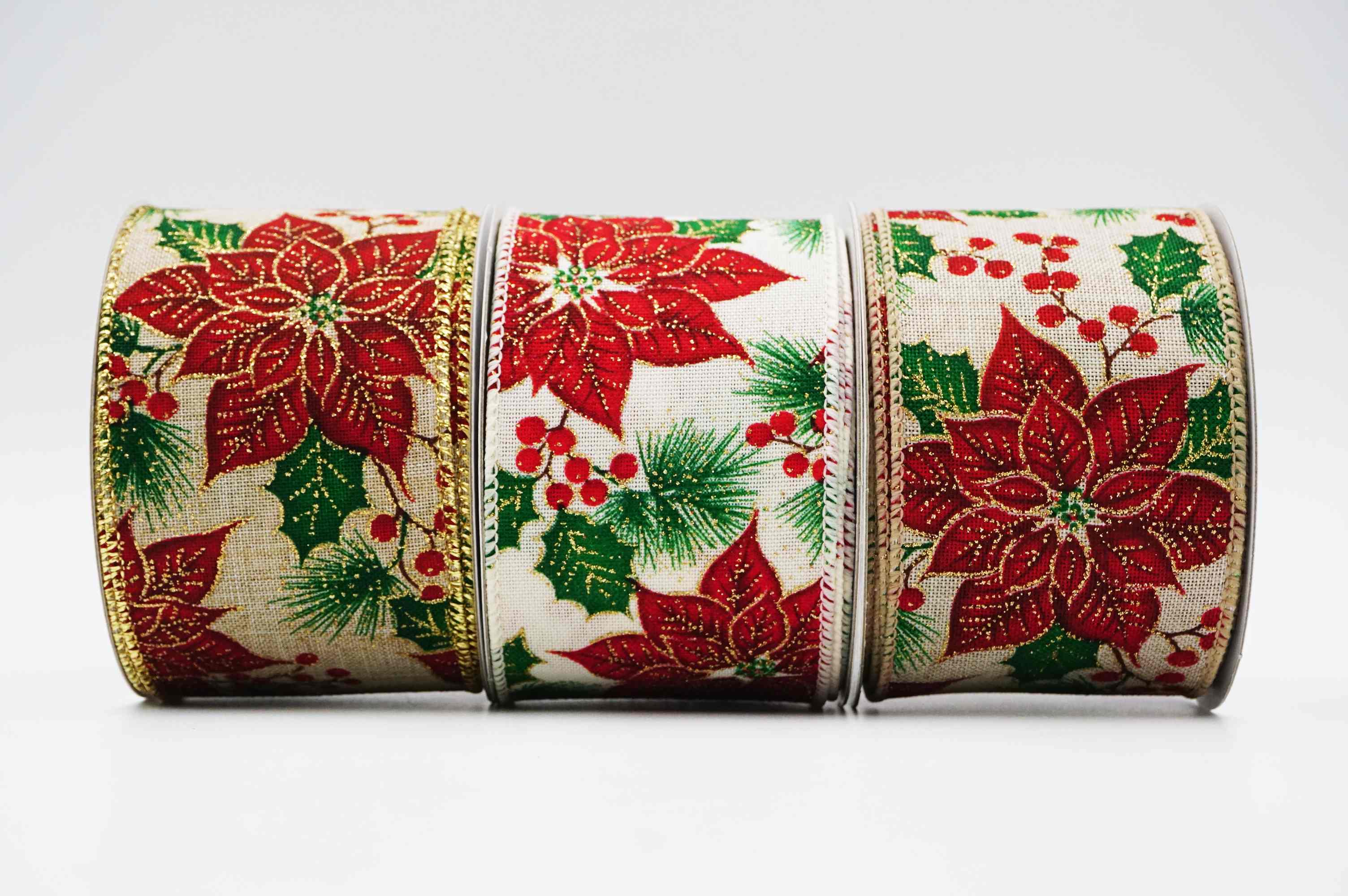 Timeless and full of color, this elegant poinsettia adds a traditional feel to your holiday décor. Beautiful poinsettia flowers with sprigs of fir trees, holly leaves, pine cones, and red berries with gold glitter lines are printed onto this natural burlap ribbon. Embellished with gold glitter thread, the edging in metallic gold and matte thread. The ribbon size comes in 2-1/2 inches only.

Constructed of a faux burlap fabric base with a wintery red poinsettia print. This ribbon would make a beautiful addition to packaging rustic winter gifts, Christmas or holiday floral arrangements, and adding to garlands, door wreaths, Christmas tree topper bows, etc.
Featured in our classic Christmas theme, this poinsettia flower is a perfect piece to add to any décor or wreath, or to tie to a vase. Pick up our ribbon to give an elegant retro style to your creations.
Ideal to tie your gifts, decorate your tree, give them shine to your wreath, etc.
Decorating
Decorative ribbons during the Christmas holidays and Christmas presents wrappings!
Poinsettia Flower Wired Ribbon_KF6918.KF6919

Poinsettia Flower Wired Ribbon_KF6962

Poinsettia Flower Wired Ribbon_KF7010

Poinsettia Flower Wired Ribbon_KF7011

Foil Poinsettia Pattern Ribbon_KF7409

Features
Christmas decorations
Household display
Wide applications
Durable & sturdy
Gift wrappings
Specification
#KF6818.KF6819

Fabric type:

Faux Burlap

Fiber content:
1000% polyester
Size:
INCH
MM
2 1/2"
63mm
Wired:
yes
Edge:
cut & merrow
Color:

natural, white, green, red, ivory
#KF6962

Fabric type:

Faux Burlap

Fiber content:
1000% polyester
Size:
INCH
MM
2 1/2"
63mm
Wired:
yes
Edge:
cut & merrow
Color:

natural, white, green, red, ivory
#KF7010-KF7012

Fabric type:

Faux Burlap

Fiber content:
1000% polyester
Size:
INCH
MM
2 1/2"
63mm
Wired:
yes
Edge:
cut & merrow
Color:

natural, white, green, red, ivory
#KF7409

Fabric type:

Satin

Fiber content:
1000% polyester
Size:
INCH
MM
2 1/2"
63mm
Wired:
yes
Edge:
cut & merrow
Color:

Red, Burgundy
Photo Gallery

Related Products

---

Files Download

---
Applications
Gift wrapping
Christmas decoration
Holiday decoration
Fall season decoration
Gift bags
Bows
Craft project
Home décor
Wreath design
Floral design
Accessories
All decoration needs
Press Release
Coming soon! Click and download the newest E catalog!

Come and check out our new and wide range of ribbons for 2023 Autumn, Halloween, Christmas season! New designs, new fabrics, new inspirations for all decorating needs!

Read More