Snowman on Plaid Ribbon
KF4951.KF5390
Snowmen dressing warmly on plaid satin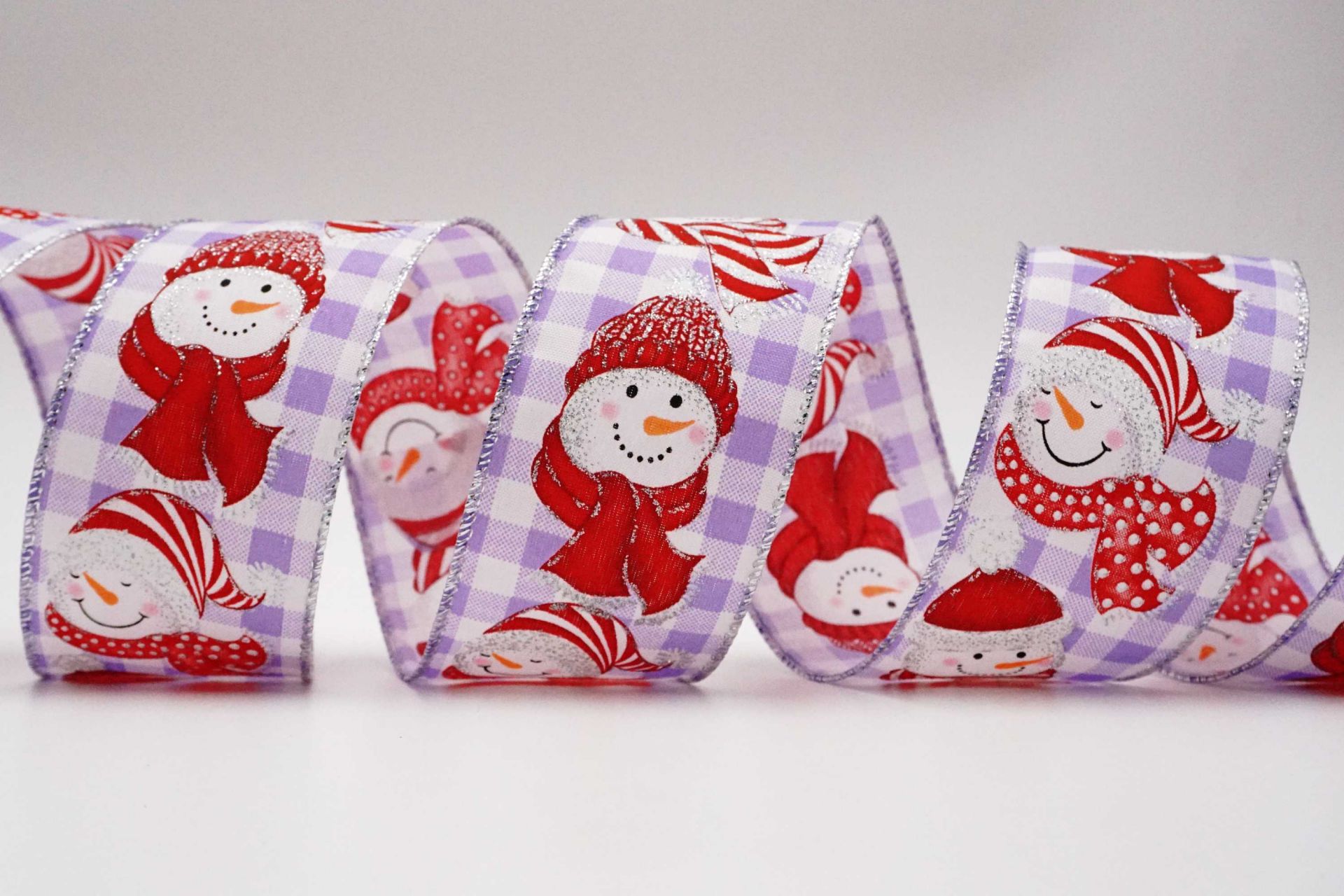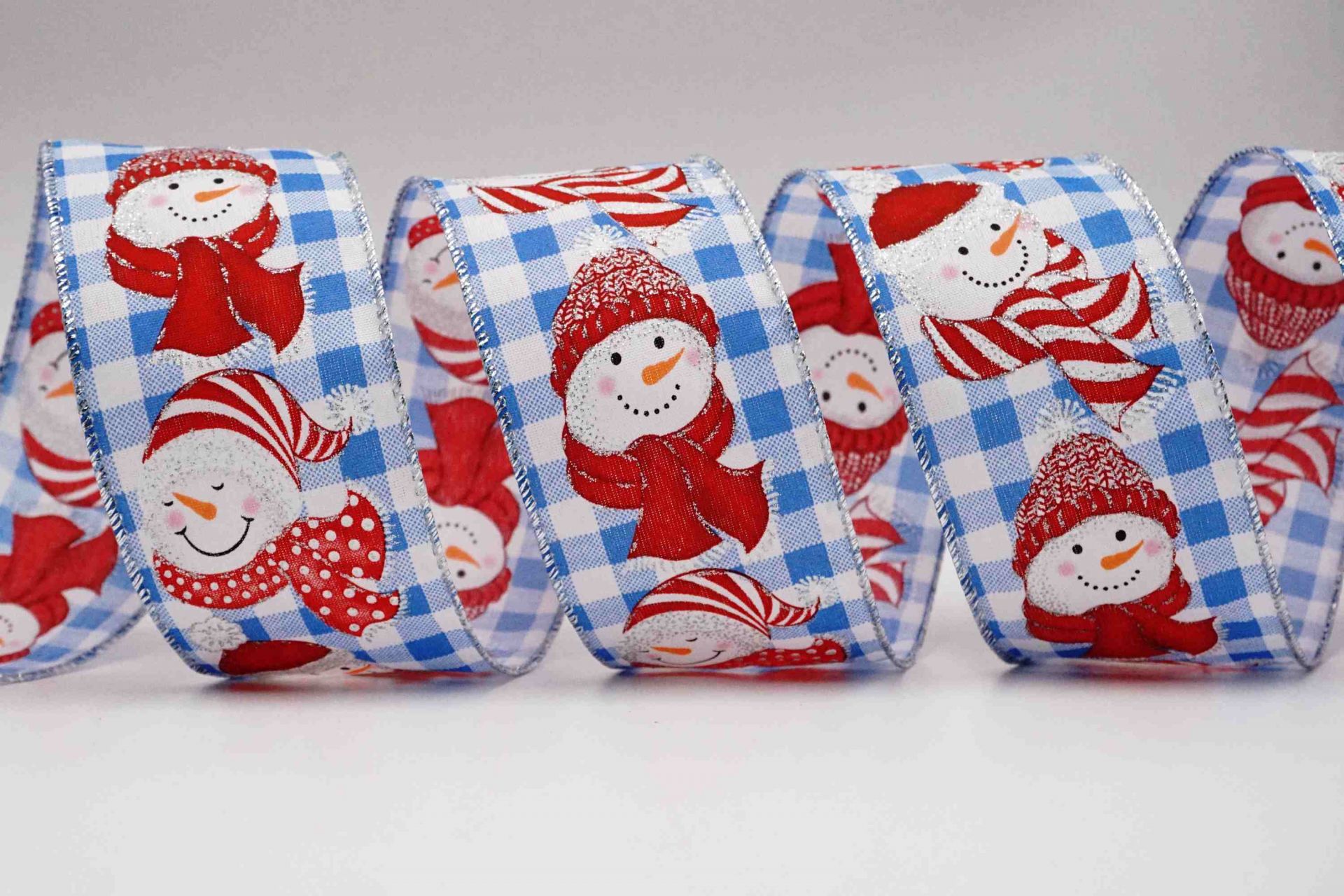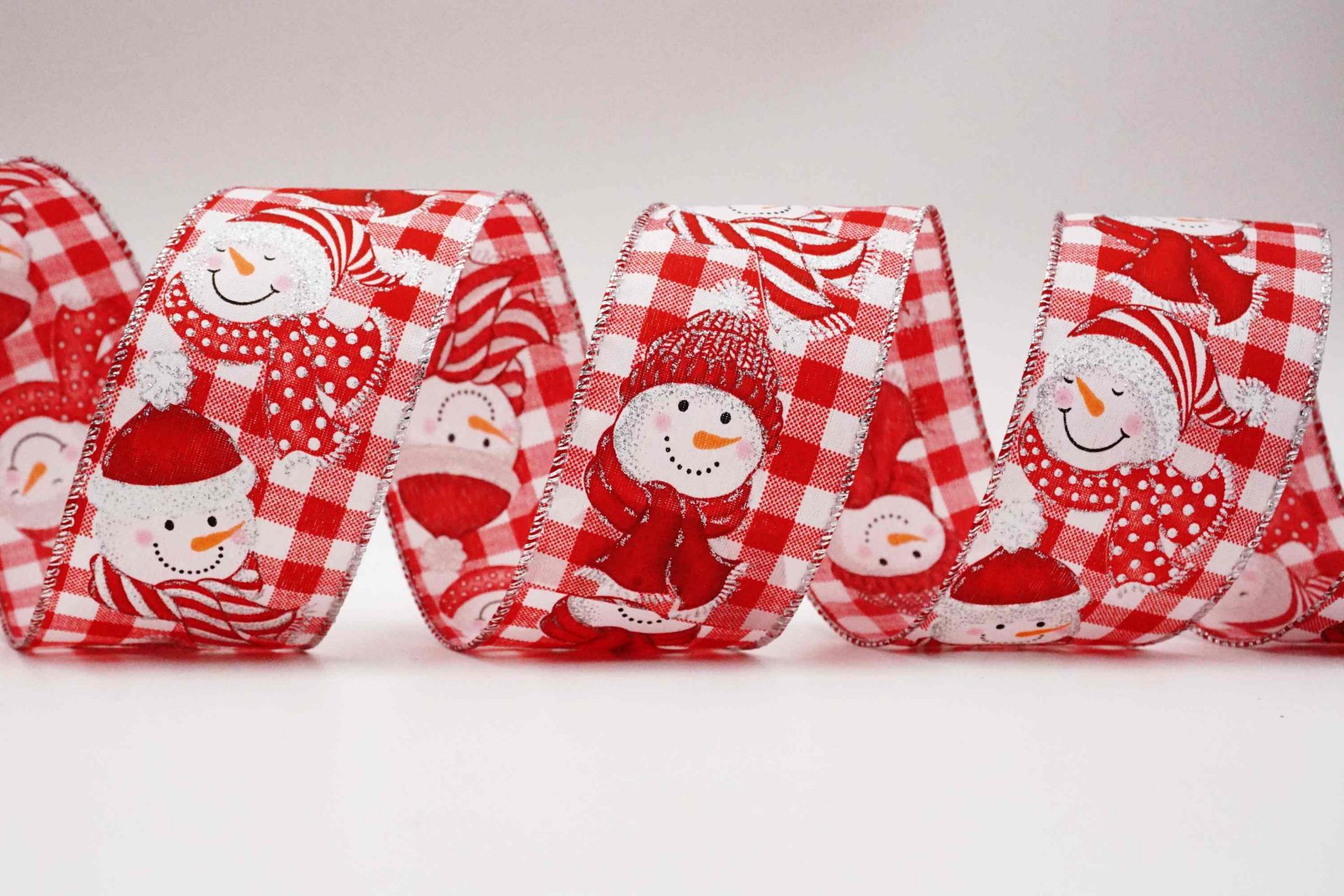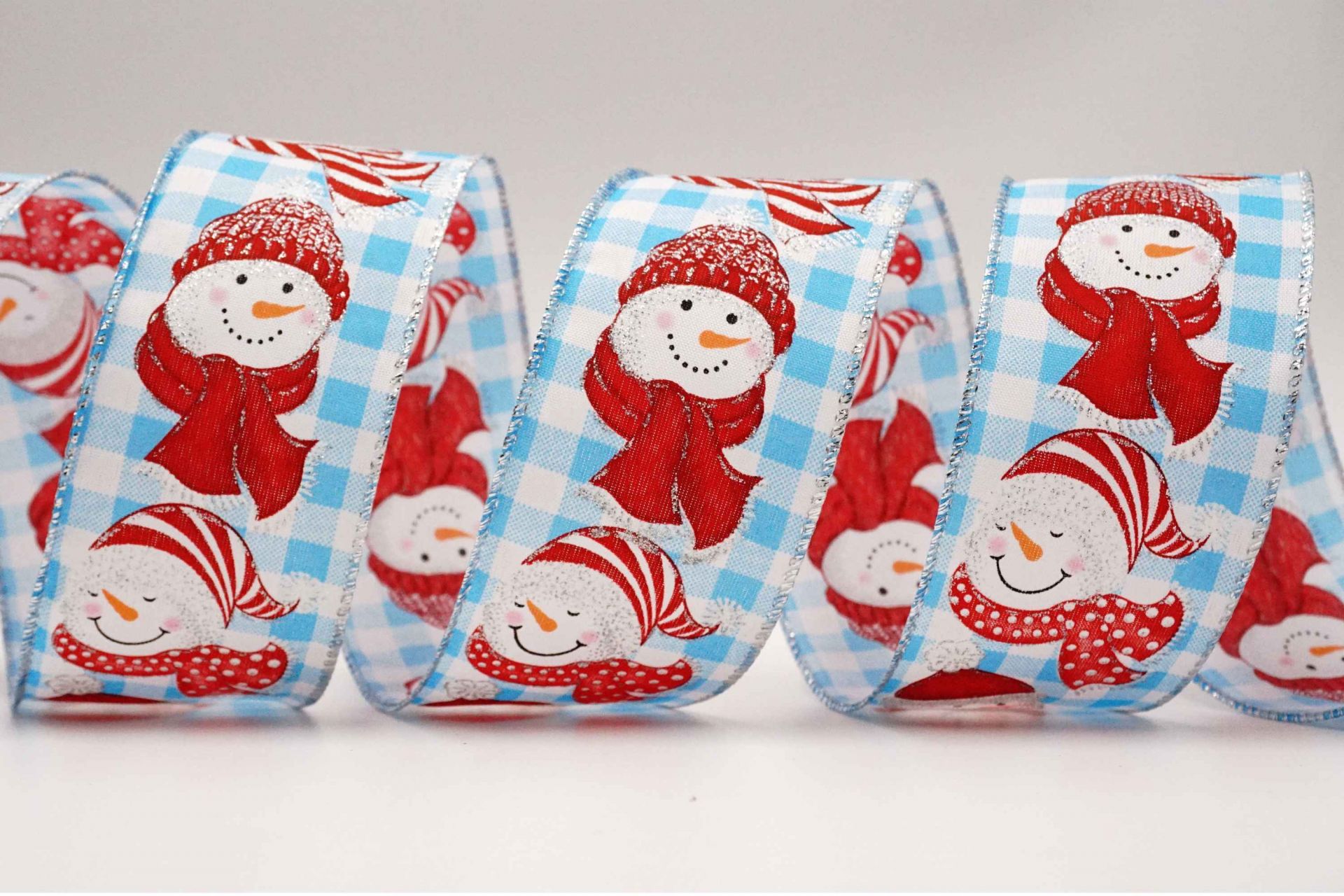 In many places, the snow has been steadily falling for days and everywhere is white and crisp.
Most people go out and build snowmen as soon as the snow settled, and they know the snowmen are not going to last forever.
But with this ribbon, you can have everywhere you want decorated with cute snowmen that never melt!
This listing features faces of snowman. They are wearing different scarfs and beanies to keep themselves warm. Some prefer dotted accessories while others are fond of straight designs. They are smiling and blushing; seem to be very satisfied with their winter look. The patterns are painted with red and white colors with silver glitters sprayed on them.
The Christmas ribbon is colorful and stands out from others because the background is plaid-designed. There are red, light blue, blue and lavender checks. Although they are not classic Christmas colors, they add a fresh look to the ribbon and make it more vibrant.
These ribbons are cut from satin fabric into 2.5" wide. Wires are contained on edges to help maintain the shapes when the ribbons are folded into bows. Either metallic or matte edges can be arranged.
These cute snowmen can be added as holiday décors for both indoor and outdoor areas. Get festive with light colors and adorable patterns and celebrate this perfect holiday season!
KF5390 matte edges
KF4951 metallic edges
Features
Christmas decorations
Wide applications
Durable & sturdy
Specification
# KF4951 metallic edges

Fiber content:
100% POLYESTER
Size:
INCH
MM
2 1/2"
65mm
Wired:
yes
Edge:
cut
Color:
red-white plaid
light blue-white plaid
blue-white plaid
lavender-white plaid
# KF5390 matte edges

Fiber content:
100% POLYESTER
Size:
INCH
MM
2 1/2"
65mm
Wired:
yes
Edge:
cut
Color:
red-white plaid
light blue-white plaid
blue-white plaid
lavender-white plaid
Movies





Photo Gallery

Related Products

KF5379

---

When snowman and Santa Claus are iconic, why not mix them together?

---

KF5170

---

One of the best Christmas elements is lovely snowmen. They are sure to add some holiday cheer to any scene! These jolly fellows on the ribbon wave to anyone look at them. They are dressed with hats, gloves and scarfs to prevent catching cold. What's more, the accessories on them are the most classic Christmas colors red and green.

---

KF5124

---

In traditional festive legend, Santa Claus's reindeer pull a sleigh through the night sky to help Santa Claus deliver gifts to children on Christmas Eve. They carry out this big task seriously and therefore are stony-faced. However, when they are encountered by naughty kids and decorated with flower wreaths, they don't look indifferent; neither are they unapproachable. On the contrary, the combination of two perfectly adds a special feeling to the ribbon and it becomes more appealing.

---

---

Files Download

---

Other News
Applications
Gift wrapping
Christmas decoration
Gift bags
Bows
Craft project
Home décor
Wreath design
Floral design
Food packaging
Toys
Accessories
All decoration needs
Press Release
Newly launched! Send your inquiry now~

Come and check out our new and wide range of ribbons for 2020 Christmas! New designs, new fabrics, new inspirations for all decorating needs!

Read More