Heavy-Weight Striped Ribbon
DK0070
Classic 7/8 in. striped ribbon woven with 225 denier thread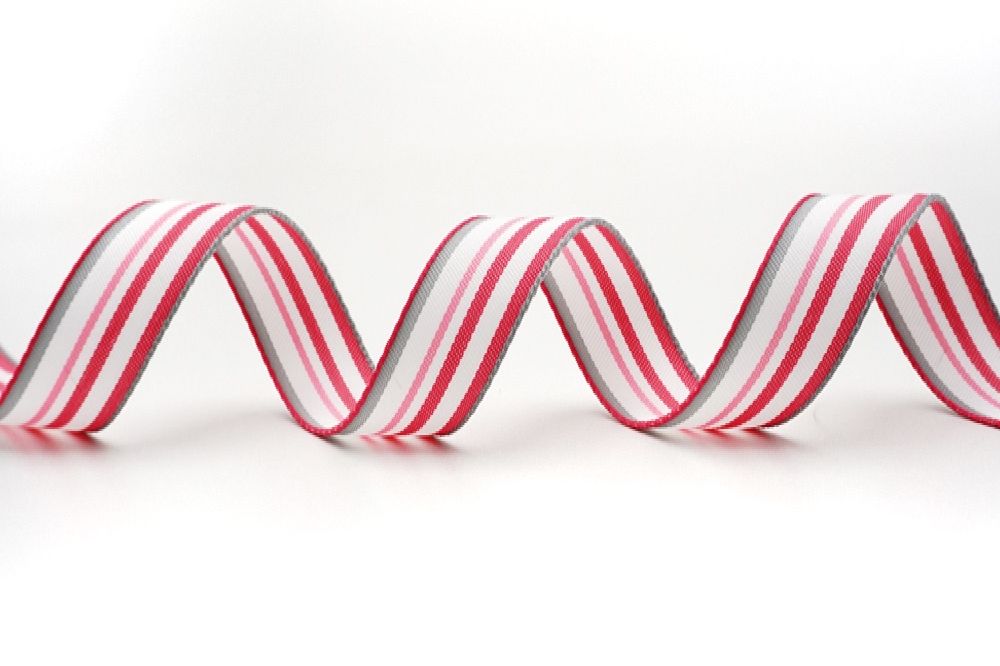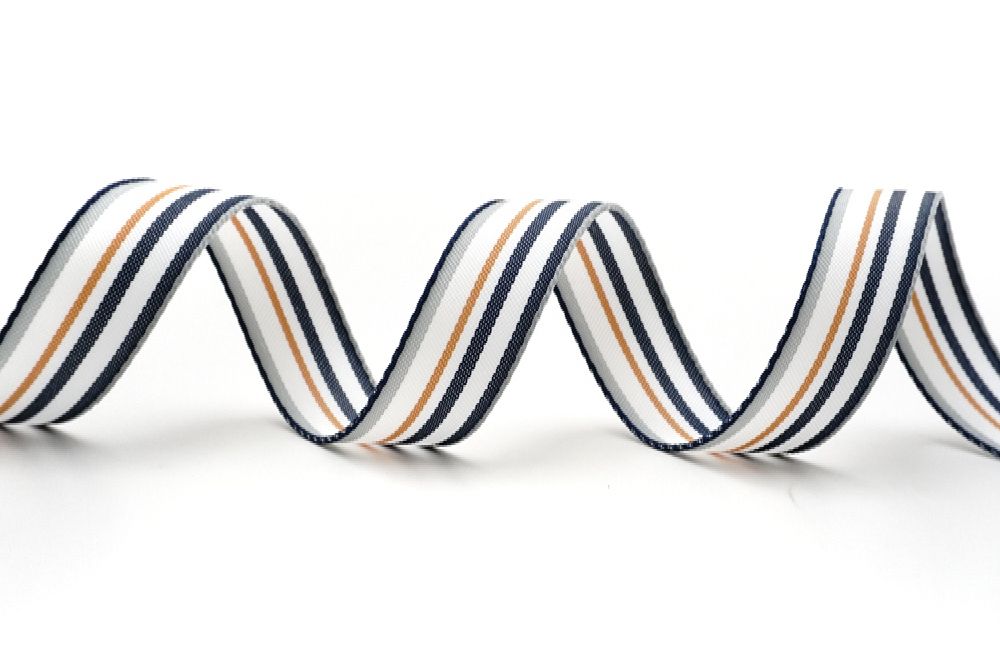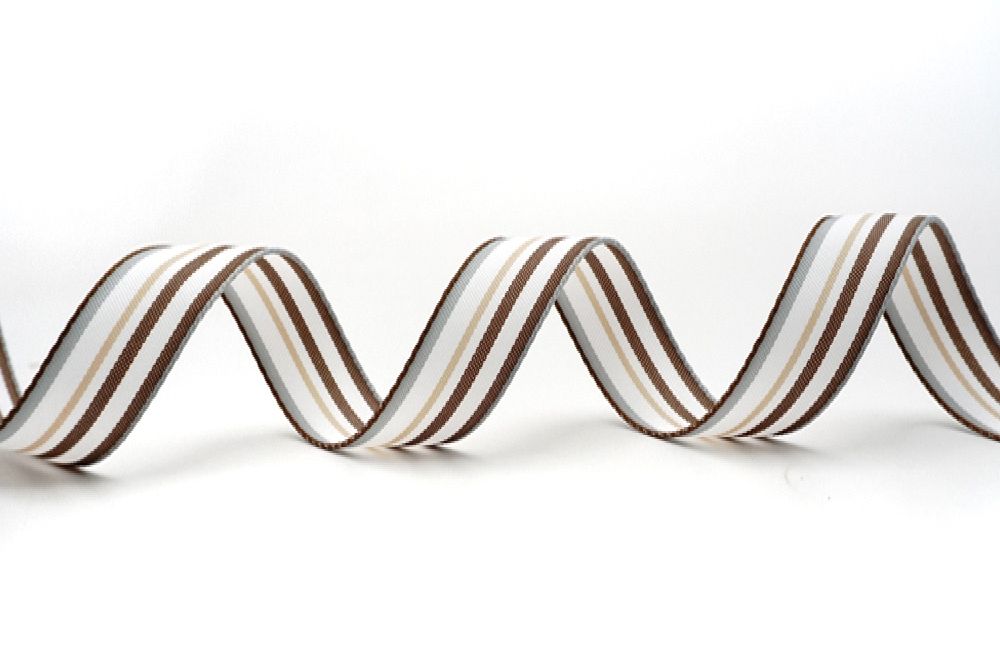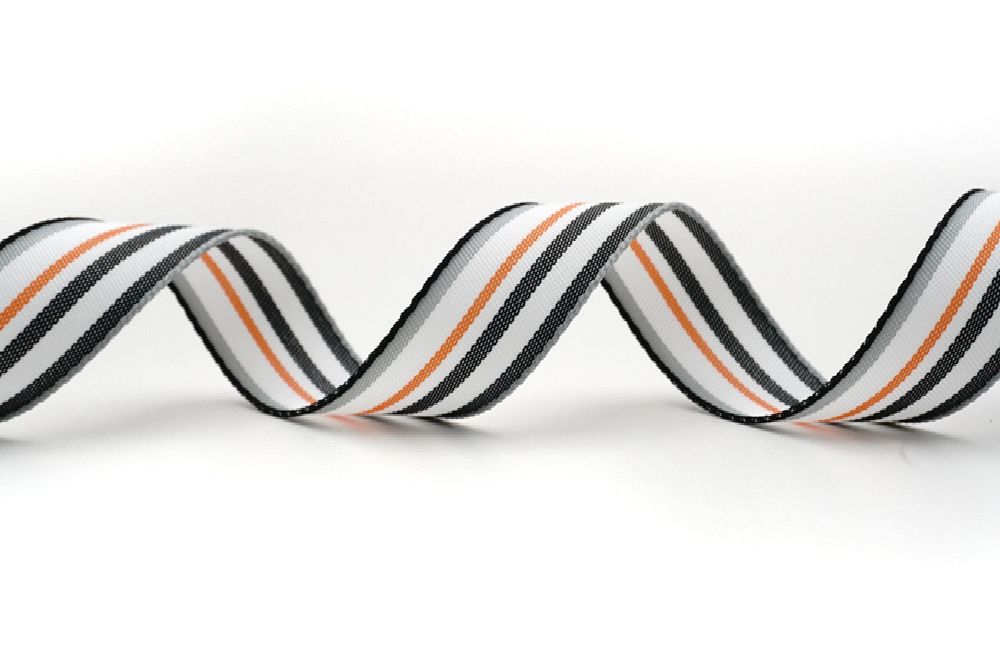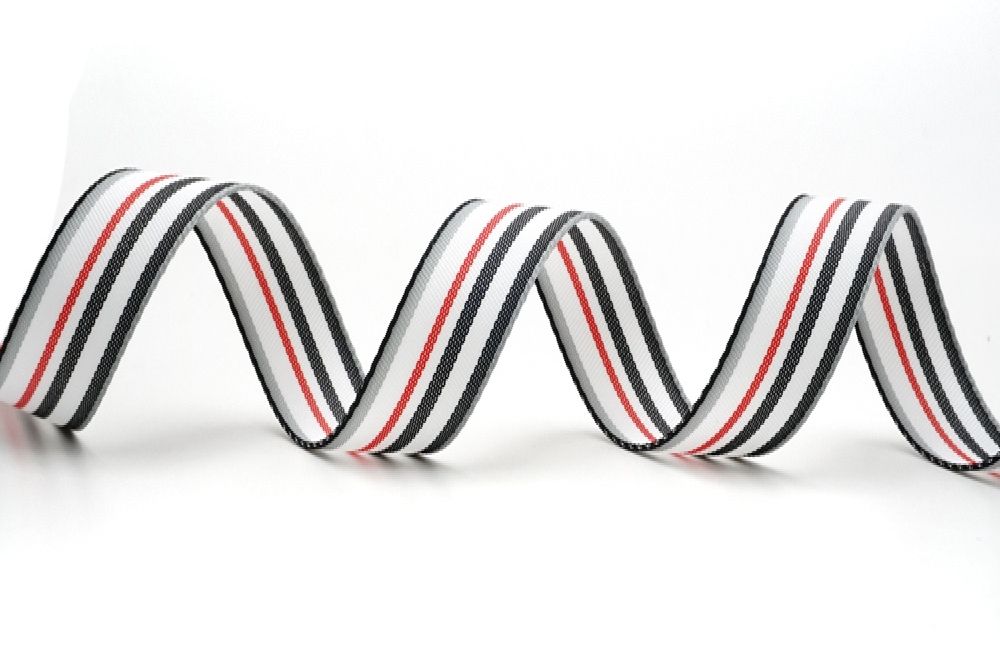 This 7/8 in. ribbon is a grosgrain that belongs to a high class series. The reason is that each ribbon is woven with 225 denier threads.
What is a 225 denier thread?
It is a more durable material that is made from 100% polyester. The final woven product is heaver in weight with smoother ridges and no lumps in the weave.
Normal grosgrain ribbons are durable but 225 denier-made ribbons are stronger. They have more matte appearances as well. Therefore this kind of ribbon would be perfect for gift wrapping, card making, sewing, scrapbooking, hair bows and home decor.
The design of this woven ribbon is the most classic stripes. This series is available in 6 color combinations while each of it is composed of white, gray and two more colors. As a result, you can add four colors to your decoration and create a joyful and clean look easily.
The ribbon is not for a specific theme. On the contrary, it is ideal for floral arrangements, weddings, birthdays, Valentine, summer, Christmas and winter projects. Don't miss this versatile and long lasting ribbon!
Features
Available in 6 color combinations
All decorations
Wide applications
Durability
Specification
# DK0070

Fiber content:
100% Polyester
Size:
INCH
MM
7/8"
21mm
Wired:
no
Selvedge:
woven

Color: 
DK0070-1
hot pink + pink
DK0070-2
black + red
DK0070-3
blue + light blue
DK0070-4
black + orange
DK0070-5
brown + khaki
DK0070-6
dark blue + brown
Photo Gallery

Related Products

---

Files Download

---

Other News
Applications
Gift Wrapping
Decoration
Scrapbooking
Craft project
Floral Design
Apparel accessories
Party
Toys
Press Release
Coming soon! Click and download the newest E catalog!

Come and check out our new and wide range of ribbons for 2023 Autumn, Halloween, Christmas season! New designs, new fabrics, new inspirations for all decorating needs!

Read More