Scroll Wired Ribbon
KF6643.KF6647.KF6520.KF6528.KF6594.KF6596.KF6597.KF6593.KF6611
Get creative with our scroll wired craft ribbon!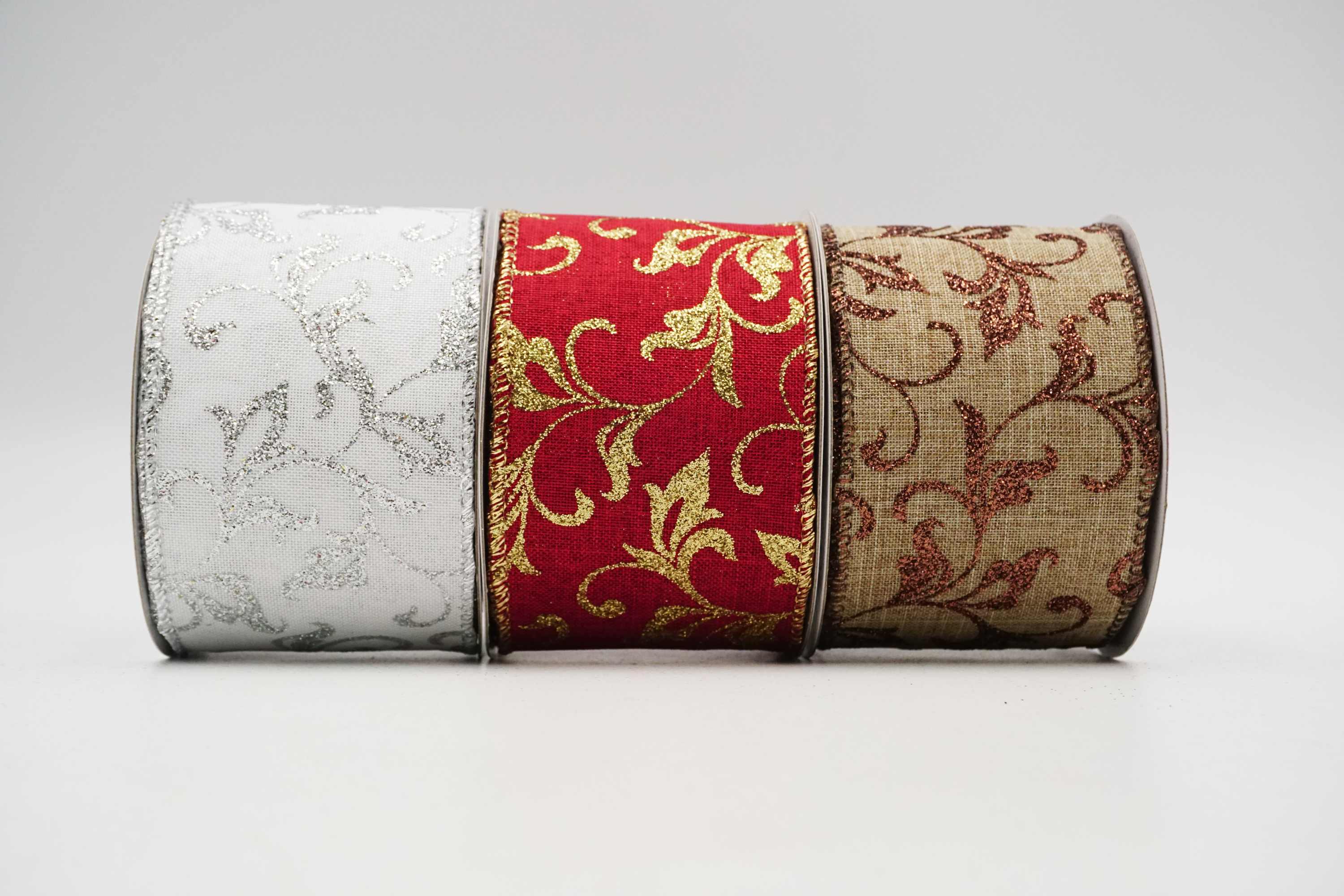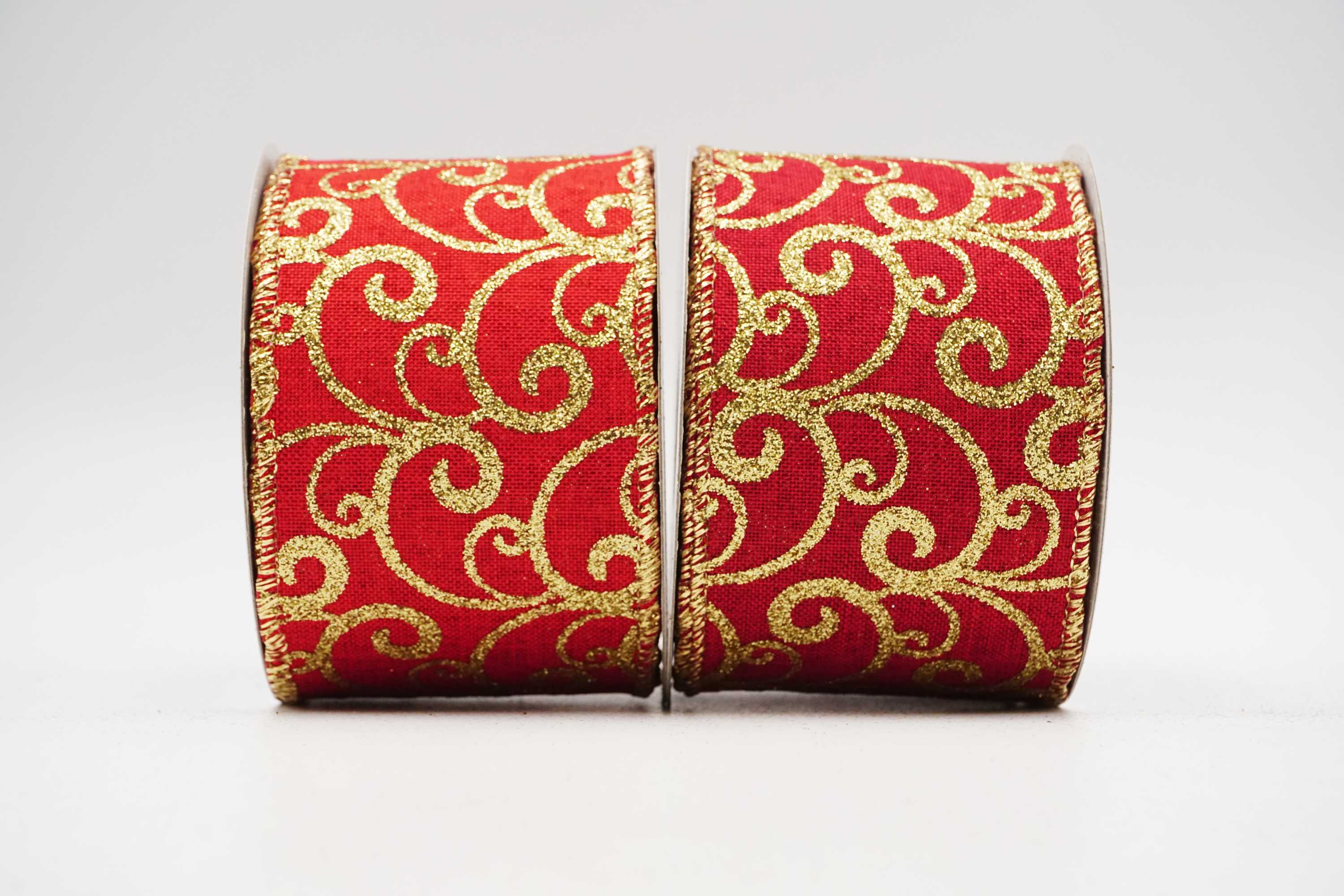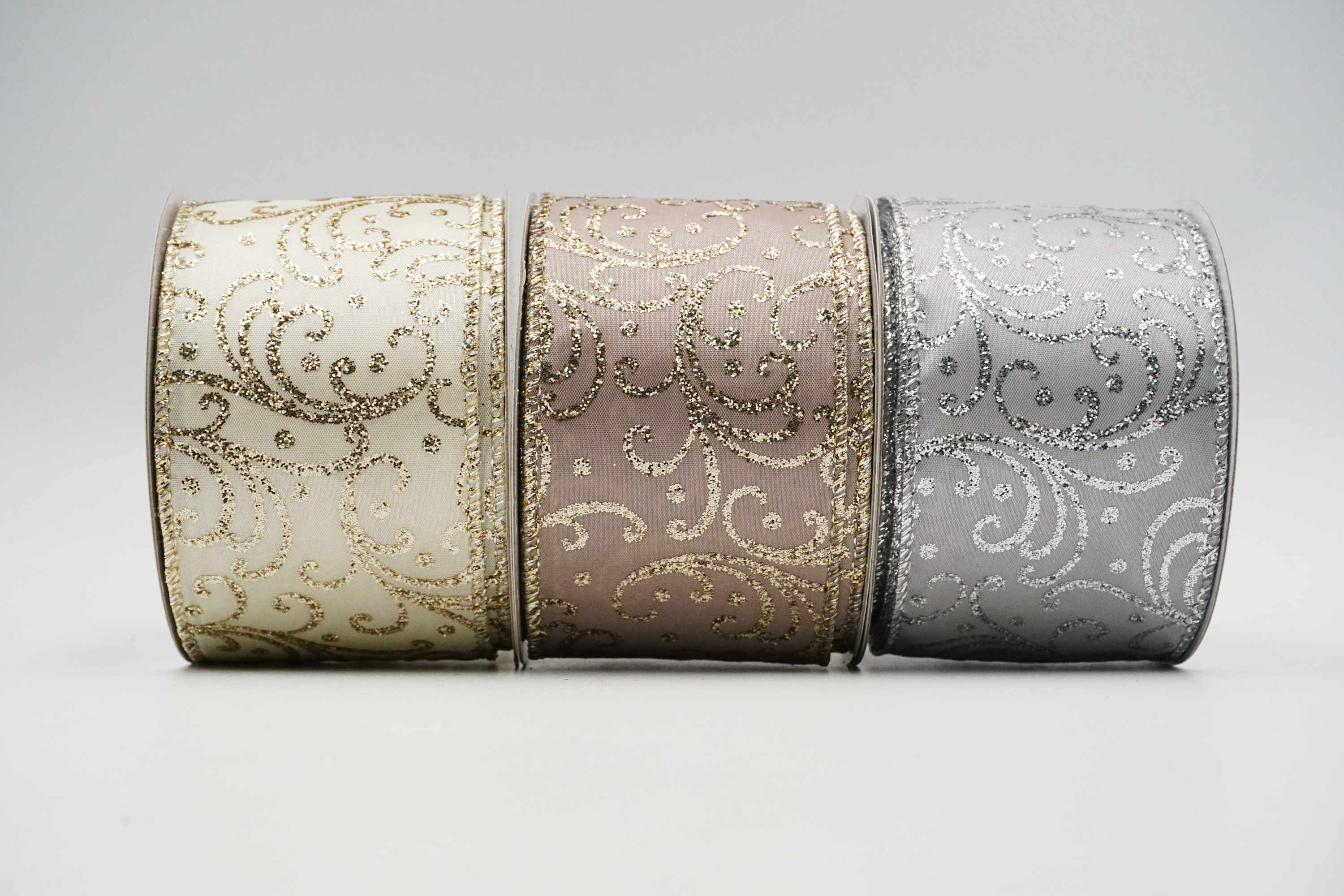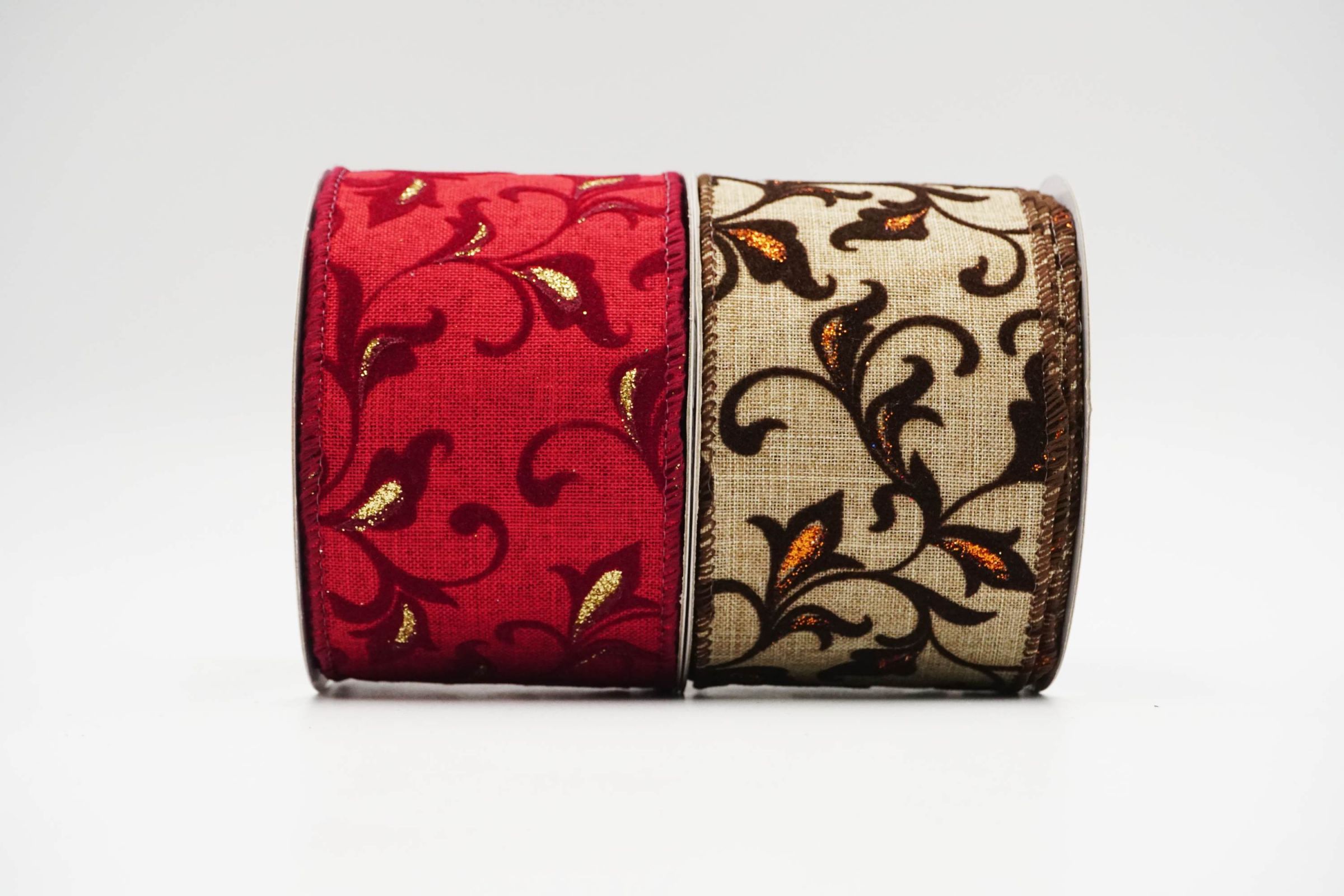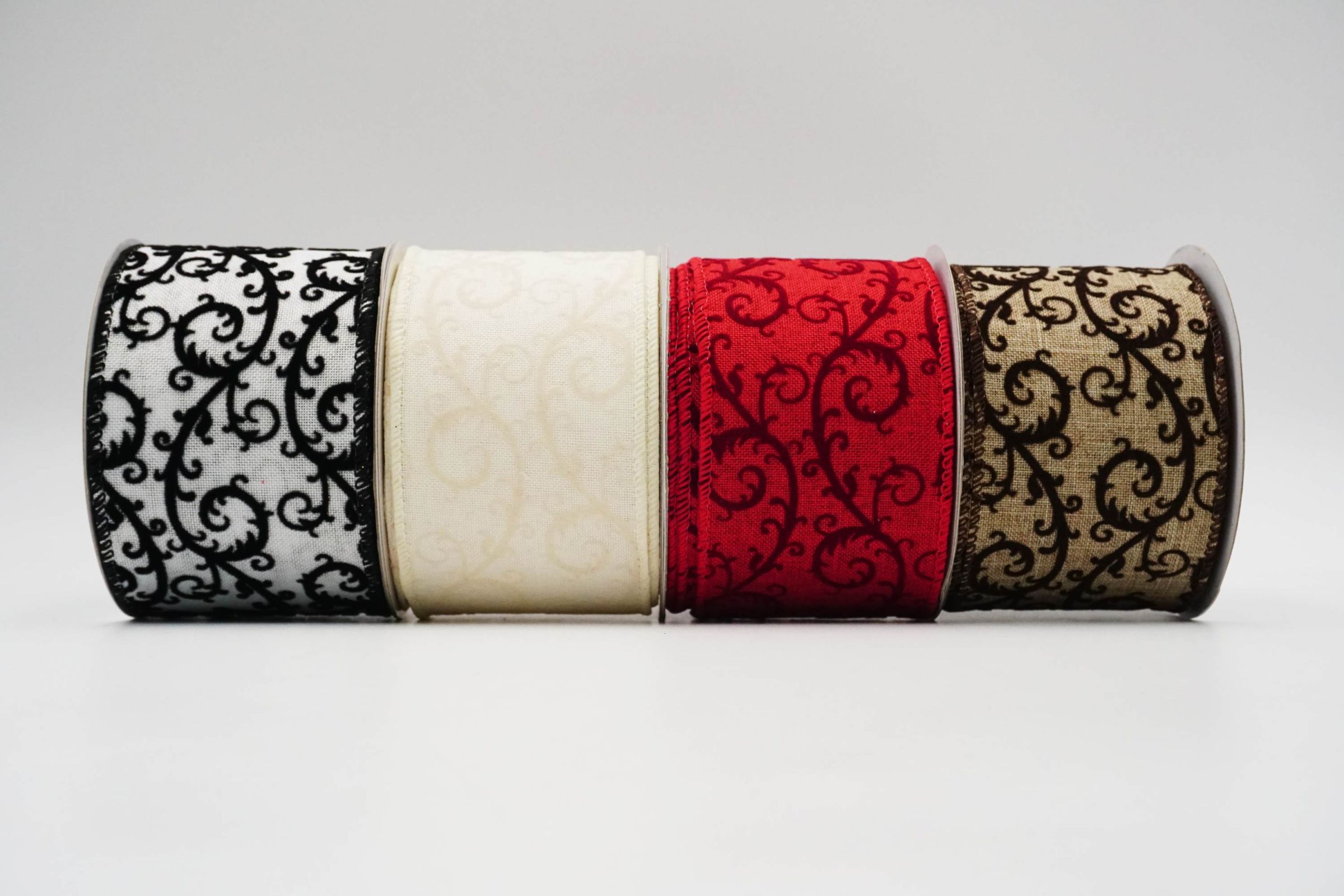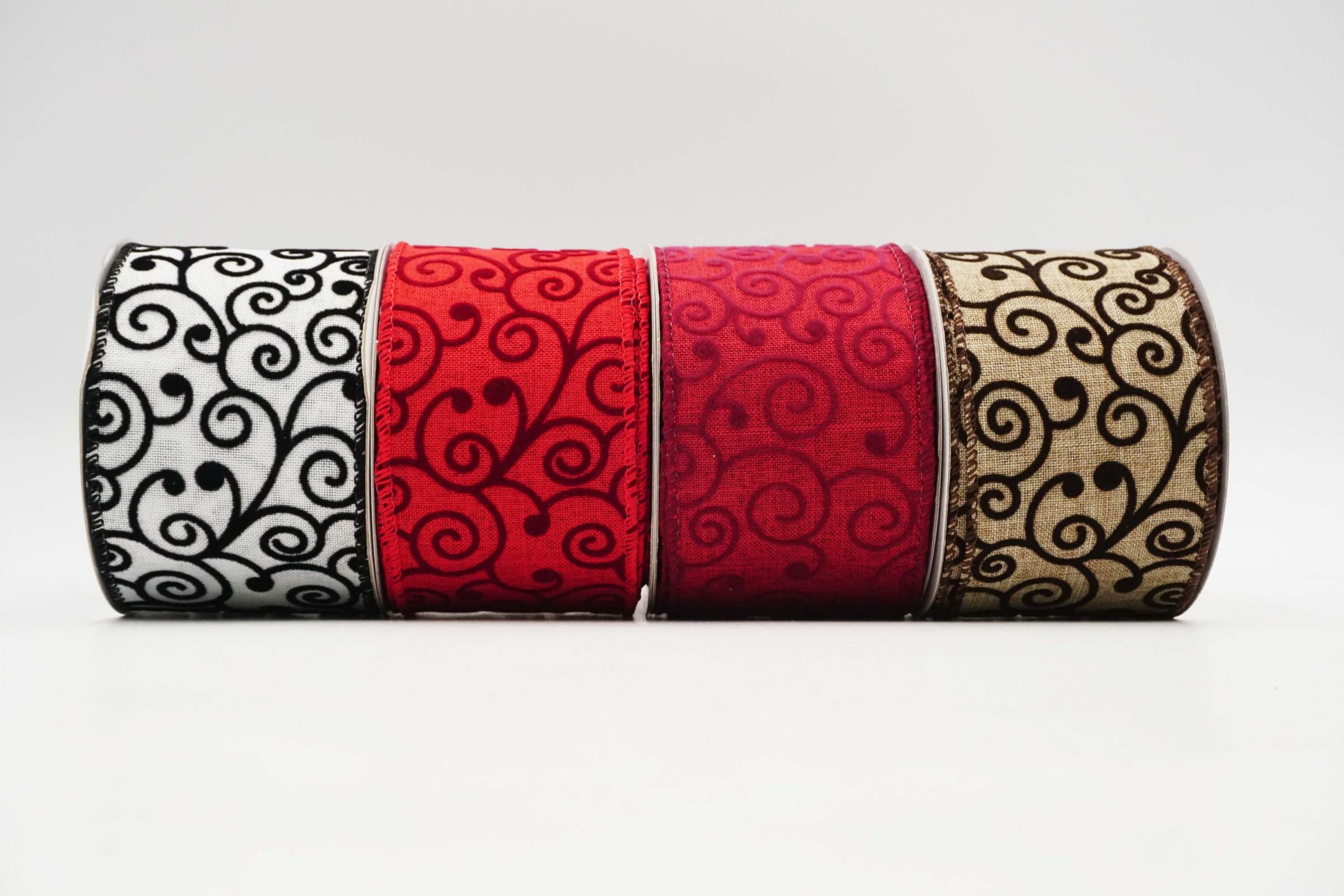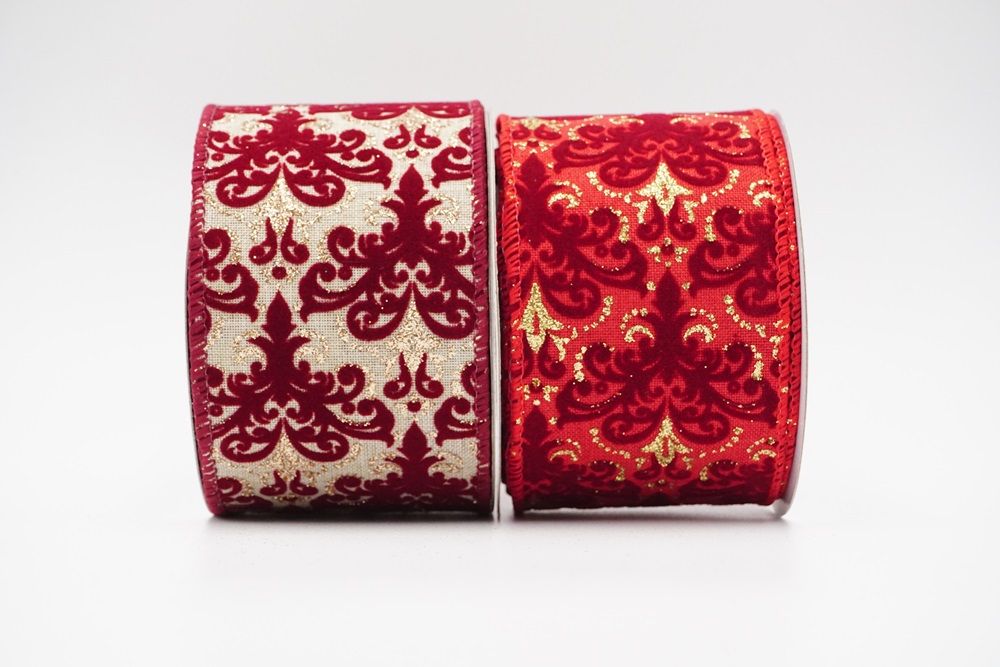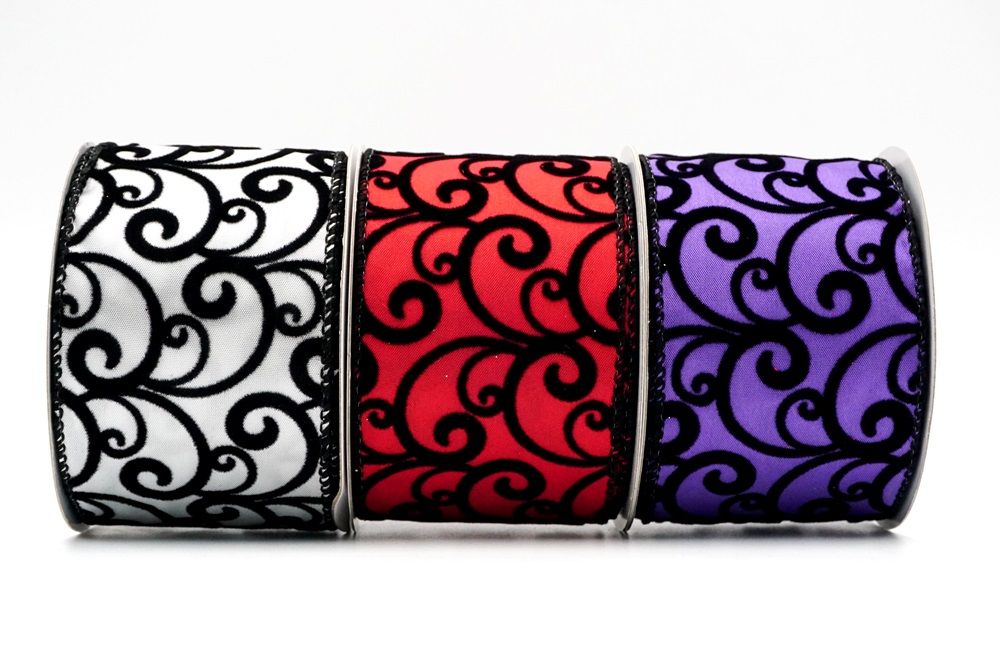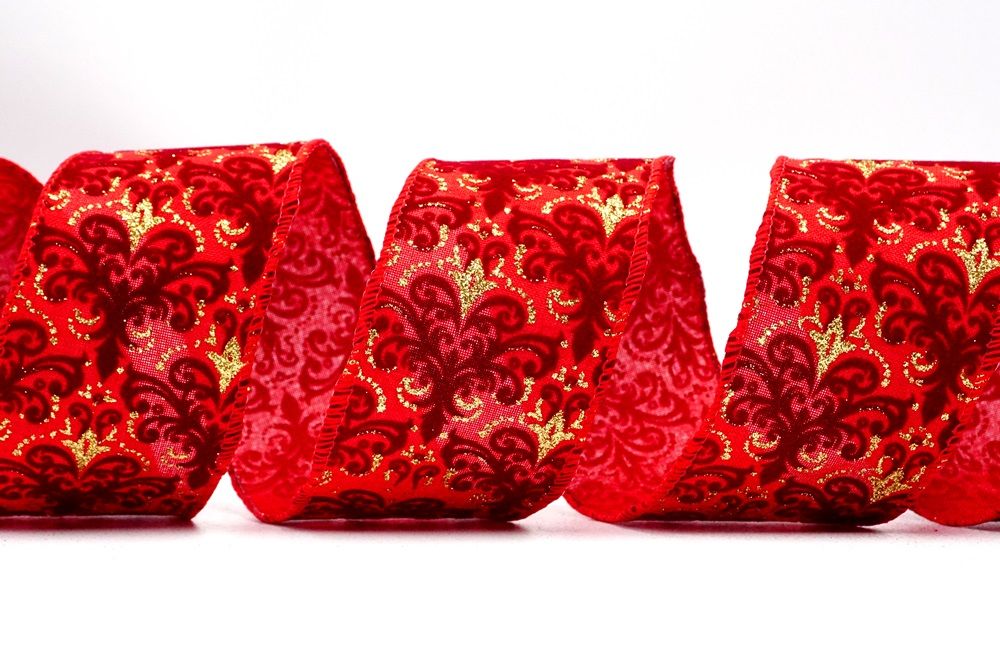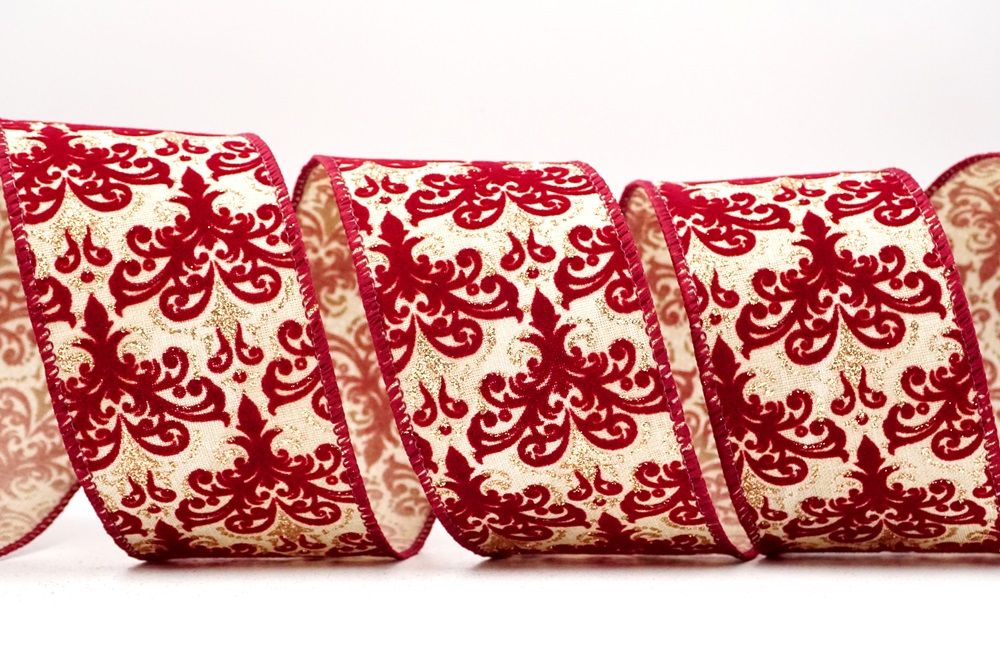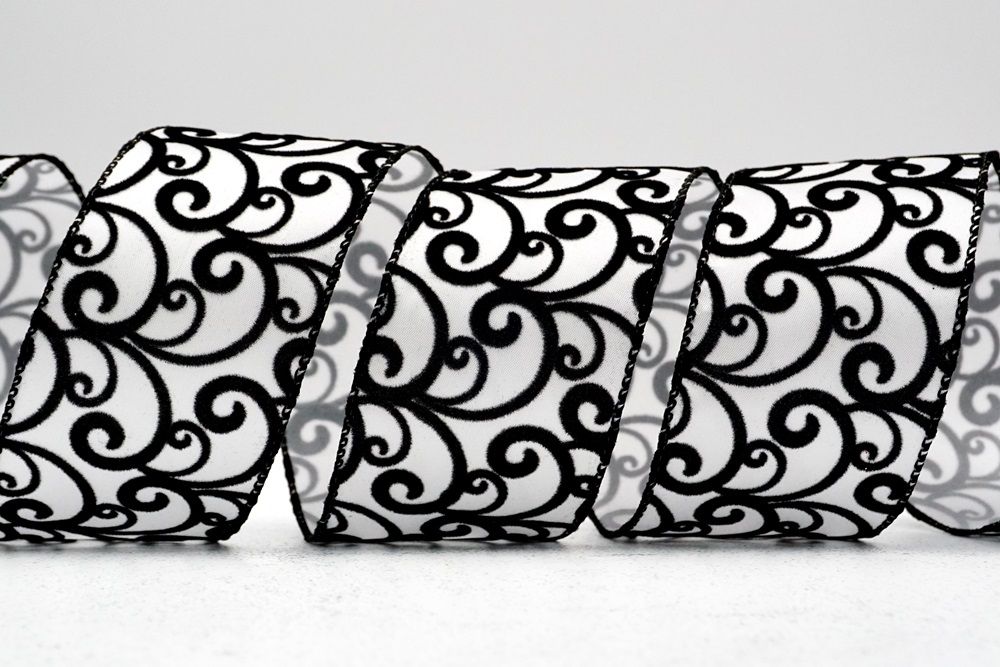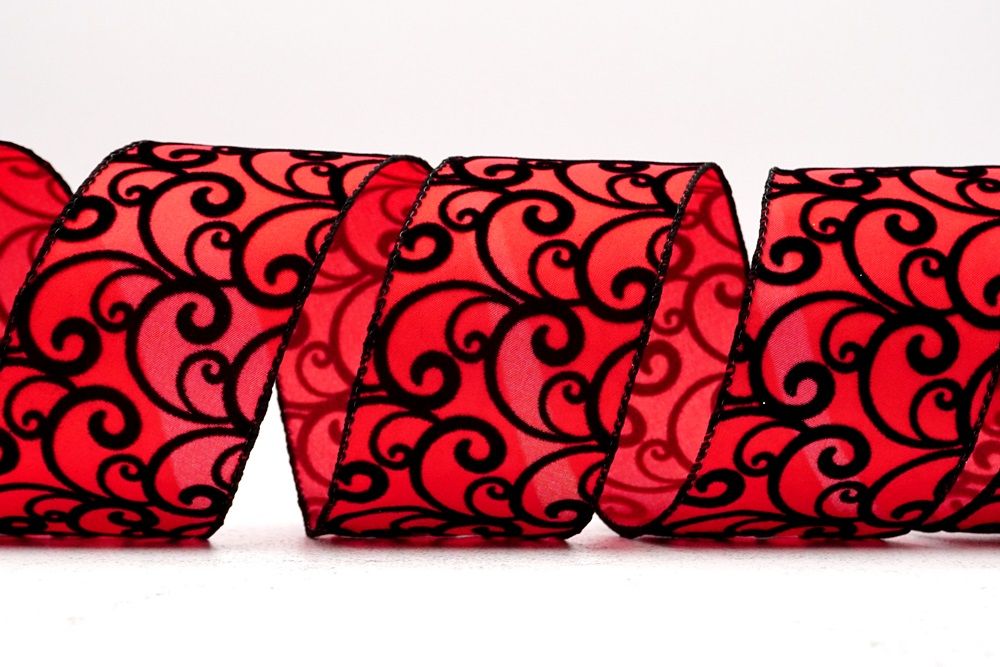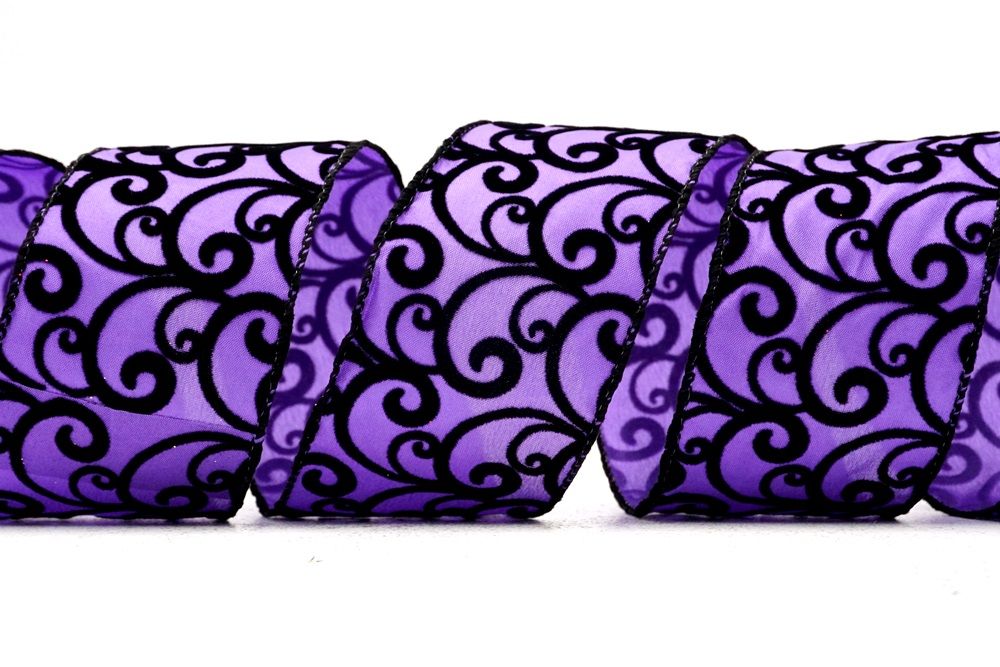 Constructed of a burlap ribbon base with a shimmering glitter swirl print design. These ribbons series would make a beautiful addition to packaging gifts, floral arrangements, and wedding and Christmas décor such as adding to garlands, trees, wreaths, etc.

These gorgeous ribbons with classic scroll patterns with glitter are perfect for your next craft project. It can be used to make hair bows, dog bows, headbands, wreaths, or for many other art projects. The possibilities are endless!
Traditional scrolls ribbon features a beautiful continuous scrolls pattern printed on faux burlap fabric and a full festive vibe. The ribbon edges are sewn with metallic matching thread to coordinate with the glittery scrolls, and they are wired for you to bend and shape with ease.
Decorate your home with this unique scroll-wired ribbon. The double wire design allows this ribbon to be used for multiple holiday decorating needs. It's a great addition to your Christmas tree decorations, seasonal bows, wreaths, gift package, and more.
Scroll Wired Ribbon_KF6643
Scroll Wired Ribbon_KF6597
Scroll Wired Ribbon_KF6528

Scroll Wired Ribbon_KF6593
Features
Christmas decorations
Household display
Wide applications
Durable & sturdy
Gift wrappings
Specification
# KF6643
# KF6647


Fabric type:

Faux burlap

Fiber content:
100% polyester
Size:
INCH
MM
2 1/2"
63mm
Wired:
yes
Edge:
cut & merrow
Color:

Red/Natural/White/Ivory
# KF6611


Fabric type:
Faux burlap
Fiber content:
100% polyester
Size:
INCH
MM
2 1/2"
63mm
Wired:
yes
Edge:
cut & merrow
Color:

Red/Natural/White/Purple
# KF6593
# KF6594
# KF6596
# KF6597

Fabric type:
Faux burlap
Fiber content:
100% polyester
Size:
INCH
MM
2 1/2"
63mm
Wired:
yes
Edge:
cut & merrow
Color:

Red/Natural/Burgundy/Black
# KF6528

Fabric type:
Satin
Fiber content:
100% polyester
Size:
INCH
MM
2 1/2"
63mm
Wired:
yes
Edge:
cut & merrow
Color:

Natural/Ivory/Silver
Applications
Gift wrapping
Christmas decoration
Holiday decoration
Fall season decoration
Gift bags
Bows
Craft project
Home décor
Wreath design
Floral design
Accessories
All decoration needs
Photo Gallery

Related Products

---

Files Download

---
Press Release
2023 October Exhibition Events

Exhibition events for upcoming October!!
10/20~10/23 Hong Kong Mega Show
10/21~10/27 China Guangzhou Jinhan Fair

Read More